Deepavali, or Diwali, is a festival celebrated by all Hindus to commemorate Lord Rama and his wife Sita's return to Ayodhya after his 14-year exile. This holiday, also known as the Festival of Lights, signifies the victory of good over evil. However, it does not just mean the physical lighting of these diyas but refers to an Inner Light (soul). Like any other celebrations in Malaysia, Deepavali is celebrated with much zeal and fervour and Hindus frequently invite friends of different races and religions for an 'open house' – a common Malaysian practice where the star attraction is the food, of course. This year, Deepavali falls on November 10. The Expat takes a look at some of the popular delicacies served in most open houses.
1. Murukku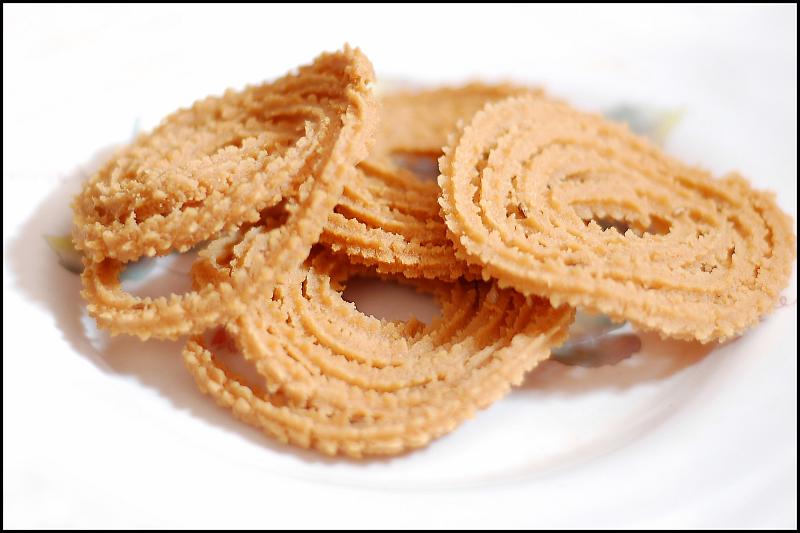 Photo credit: Sanath's / Foter.com / CC BY
Traditionally associated with Deepavali, murukku is one of those delicacies that can be found in almost every Hindu household during the celebrations. The word murukku originates from Tamil which literally means 'twist'. Murukku is typically made from a mixture of urad dal (black lentil) and rice flour, salt, and flavourings such as chili, asafoetida, carom seeds, cumin, and other spices. The mixture is made into a batter, pressed out through a spiral or coil, and fried to a crunchy crisp. There are different kinds of murukku such as achimuruku (sweet murukku also known as "kuih ros" because of the shape of the mould which is used to make this snack), star murukku (for its star-shaped nozzle), seval (roughtextured murukku that comes in the width of a broad ribbon) and more.
2. Dosai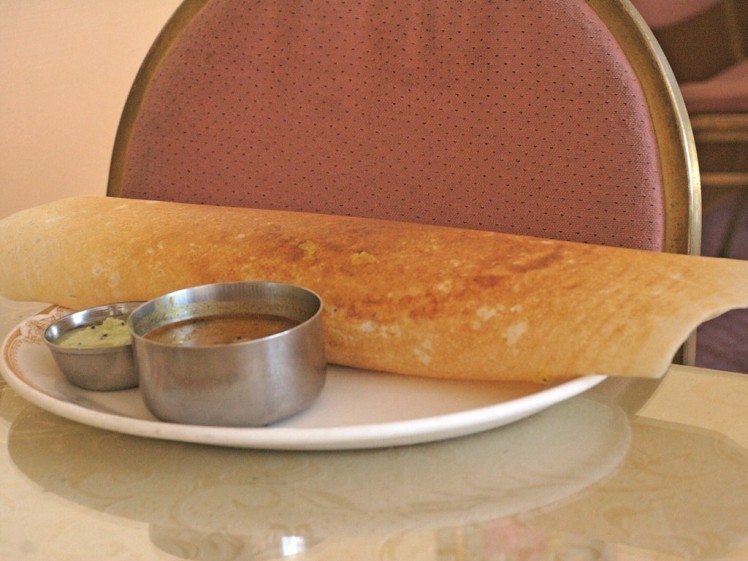 The dosai, much like an Indian pancake, is a refreshing change from the usual oil-laden meal options during Deepavali. Rich in carbohydrates, containing no sugar or saturated fats, the batter for dosai is made from fermented rice flour and ground lentils, before being spread out on a hot plate in a perfectly round shape, and cooked until it is lightly browned and crispy. The result is a thin pancake that is crispy around the edges and chewy in the middle. Apart from the plain dosai, other varieties include the rava dosai, paper dosai, masala dosai, egg dosai, and onion dosai. Dosai are generally accompanied by spicy chilli chutney, cooling coconut chutney, and a small bowl of lentil curry or sambhar.
3. Laddu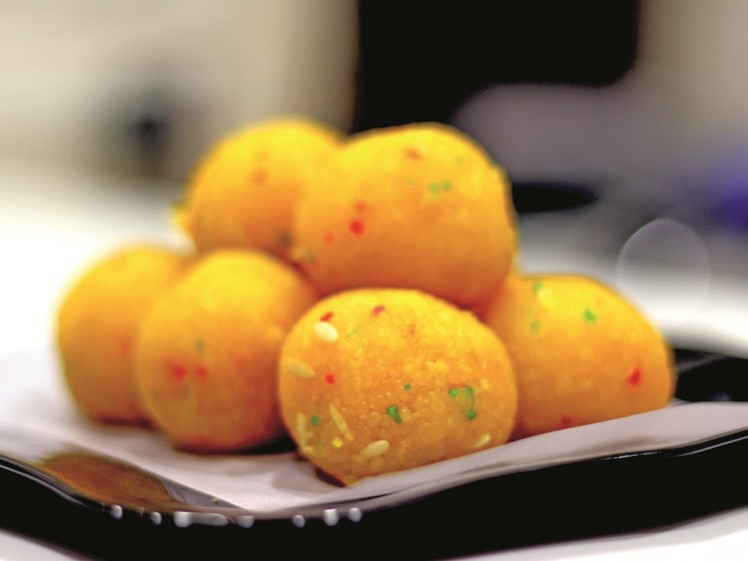 Laddu is a very famous Indian dessert (made with any one of a number of different kinds of flour with cashews, raisins, saffron, and the light flavour of cardamom) and shaped into small balls for serving. The sweet can be made from both grain and legume flours and often has nuts or dried fruit added. It is particularly popular as a treat for festivals and special occasions. One of the most popular varieties is boondi laddu. Also made from gram flour, the boondi laddu slightly differs in the method it is prepared. To get the slightly brown and orange hue in the laddu, the fl our is slowly browned in ghee, a clarified butter used in Indian cooking. After the flour is golden brown and fragrant, it is mixed with sugar and cardamom powder, and formed into small balls.
4. Dhal Curry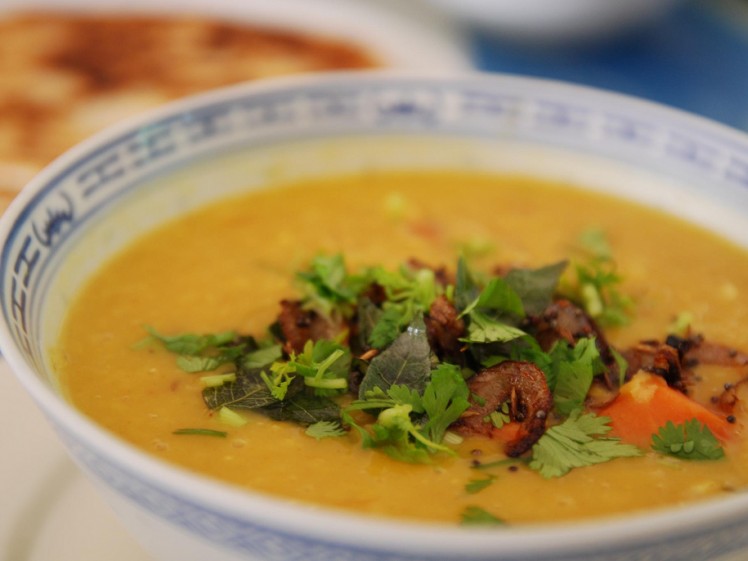 Photo credit: avlxyz / Foter.com / CC BY-NC-SA
Some Hindus abstain from eating meat on this auspicious day, so if you are visiting one of your vegetarian friends, then get ready to have some sambhar to go with your meal. A South Indian dish, sambhar is a spicy broth prepared with dal/lentils, vegetables, and ground Indian spices that helps takes this simple dish to flavoursome. It accompanies many South Indian meals, like dosai, idli, rice and it has been said that no south Indian meal is complete without sambar. Made from toor dal (pigeon pea), sambhar often includes tomato, onion, and vegetables such as carrots, okra, potatoes, shallots, and even pumpkin. It is often seasoned with curry leaves, cilantro, or mustard seeds.
5. Ghee Ball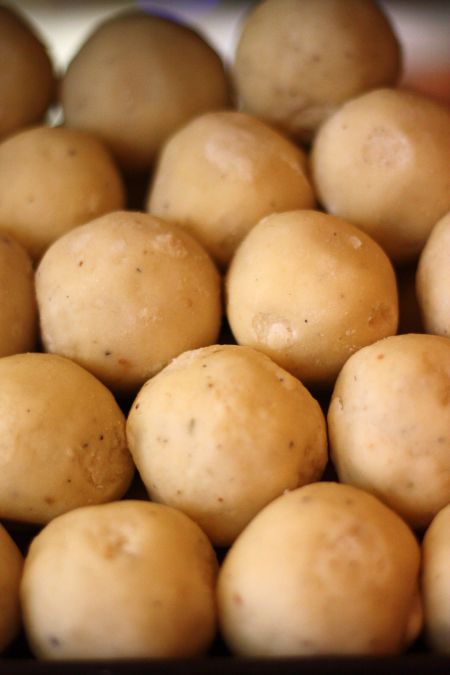 Photo credit: boo_licious / Foter.com / CC BY-NC
One of the favourite Indian sweets eaten during Deepavali is sugared ghee balls, which is also popularly known as nei urundai. Compared to the other more gloriously coloured sweets found during this festive season, the Ghee Balls pales in comparison in the looks department, but for many who have tried it, this sweet is highly sought after for its buttery taste and easy preparation. Made from a combination of five ingredients such as moong dal (mung bean), sugar, cashew nuts, ghee, and ground cardamom, the balls are not only aromatic and tasty, but they also melt in the mouth. The ghee's aroma and moong dal's flavour blends very well to make this simple sweet perfect for any celebration.
Read more:
Source: The Expat magazine October 2015



" ExpatGo welcomes and encourages comments, input, and divergent opinions. However, we kindly request that you use suitable language in your comments, and refrain from any sort of personal attack, hate speech, or disparaging rhetoric. Comments not in line with this are subject to removal from the site. "



Comments