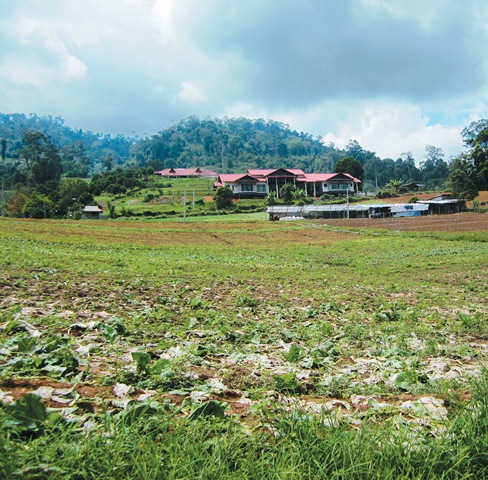 Pahang isn't just the peninsula's largest state, it's among its most diverse, too. From hill stations to beaches, and from native villages to spectacular islands, there's plenty to discover here, as Paula Tan reveals in her take on just some of the many highlights of Pahang.
The Orang Asli boatman who has brought us to his village beyond the marshes of Pahang's Lake Chini smiles at the bleeding scrapes on my palm, the result of a tumble on the stony ground. He says the spirits want a little of me to remain with them and that this is a privilege, for only the good are chosen. To the Orang Asli, Malaysia's ethnic jungle dwellers who have survived solely on hunting and tracking skills for thousands of years, the earth is an abode for more than just plant and animal life. They believe that here, in the world's oldest jungles dense with mystery, spirits roam – both benevolent and less so.
In The Highlands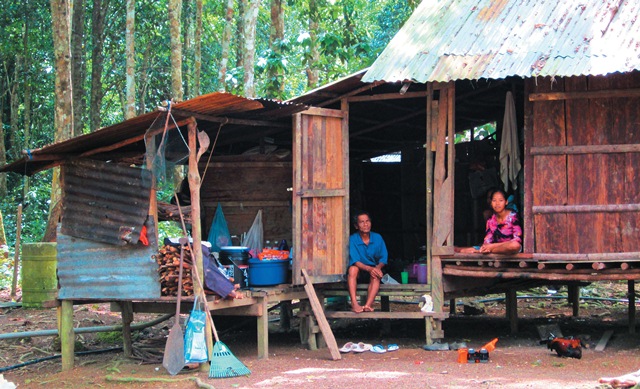 The paranormal aside, however, Pahang is one of Malaysia's greatest natural treasure troves, and its crown is studded with gems for every taste. An hour from Kuala Lumpur is Genting Highlands, a Vegas in the clouds, where one can dine, shop, test-drive the theme park circuit, or try one's luck at the blackjack tables any day of the week. For families who fancy exploring the oddities at Ripley's Believe It Or Not and watching magic shows, pick a hotel on the peak from a broad selection, all of which are connected via indoor links. For others seeking tranquility, the Awana Hotel is a soothing haven, with a sprawling golf course and mist-drenched grounds,
a refreshing respite with temperatures dipping as low as 18°C by night. Spend a peaceful morning in meditation at the Chin Swee Temple, located along the road to the peak. With its breathtaking views of the surrounding hills and distant Kuala Lumpur city centre, the temple centrepiece is a massive statue of Kwan Yin, the Goddess of Mercy, backed by a hill trail etched with scenes depicting sinners in hell – both macabre, yet strangely captivating.
Half an hour away, in the opposite direction of Genting Highlands, although at a lower altitude, is Bukit Tinggi. Inspired by the 16th-century French town of Colmar, Bukit Tinggi's Colmar Tropicale resort sits on eight acres of lush forest land, surrounded by a moat with live swans that will swim over and eat out of your hand. Flanked by a conifer forest, Bukit Tinggi is home to Southeast Asia's longest zipline glide and other outdoor activities, the ideal place to give your child an experience of outdoor fun within a supervised environment. Its rabbit park is a hit among visitors with friendly occupants that hop around freely, waiting to be fed and petted. Take a ride on the resort's free shuttle to the Japanese Tea House, and enjoy a charming stroll up a moss-encrusted path for a surprisingly authentic slice of Japan. On the wooden deck, partake in a traditional tea ceremony, or enjoy a leisurely spa treat at this restful spot with the rainforest at its doorstep.
Villages and Jungles
Nearby, Pahang's old world traditions live on in the little village of Janda Baik. A tumbling stream threads its route through this fresh-faced village, running through the length of it and gracing the grounds of several hotels and homestays. When visiting, stay close to nature in a traditional rumah serambi, a classic Malay-style wooden house on stilts with a distinctive verandah out front for relaxing the afternoon away. Chat with the friendly locals who will be happy to teach you traditional games, or if you prefer, challenge you to a more contemporary option – a futsal match at their local Friendz stadium. Janda Baik, too, is a sampler of outdoor activities. Choose from bungalows to chalets, eco-resorts to glamping and, of course, the usual hotel room. Head out on a one-day adventure to the Ulu Tampit waterfall, best-known for its eight cascading tiers, each offering a different experience. Go on a country walk down quiet village roads, or camp out in chalets at Pulau Santap, a popular picnic spot that also allows for a frolic in the river.
The pride of Pahang and gazetted as a National Park since 1938, Taman Negara is Malaysia's premier national park and its largest. Spread over 4,343 sq km, the area is densely covered with ancient rainforest millions of years old, and sprawls across land in the states of Kelantan, Terengganu, and Pahang, its footprint in Pahang being the most extensive. Previously known as King George V National Park, Taman Negara is meticulously conserved as it is among the world's last remaining pristine rainforest frontiers. Its wealth of wildlife can be seen and photographed from the many observation 'hides', constructed near salt licks frequented by squirrels, deer and the rare tiger, among its many species. Taman Negara presents an inexhaustible list of sights, sounds, and activities that are both educational and exciting. Go white-water rafting, fishing, explore amazing ancient caves, and see the jungle from above on the Canopy Walkway, a suspension bridge hanging 40 metres above the ground. Dare to explore, as it is here that nature waits to be discovered and the adventure of a lifetime awaits you down the side of a cliff, deep in the jungle, and beyond the waterfalls. Permits and licenses are mandatory requirements prior to entering Taman Negara, and can be applied for at any Department of Wildlife counter located at the Kuala Tembeling jetty or Kuala Tahan.
South to the Sea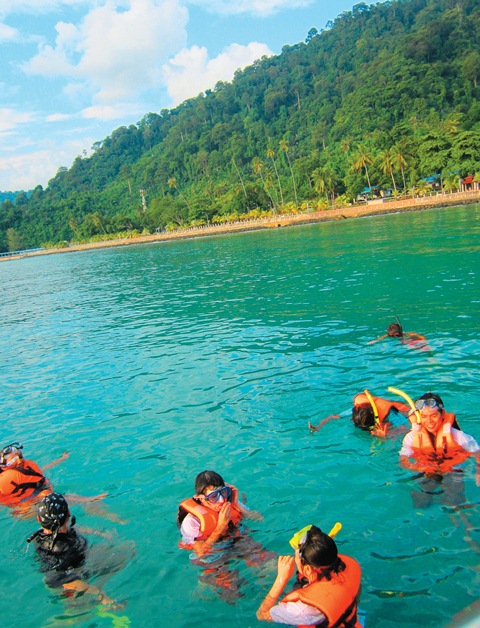 Rompin, Pahang's southernmost district, sprawls across 5,246 sq km, and its seaside town of Kuala Rompin is best known for its freshwater prawns. September and October are the best months to visit as the giant freshwater prawn season is at its height at the Rompin, Nenasi, and Anak Endau rivers. Another regional attraction would be the Royal Pahang Billfish International Challenge, an annual, off-shore catch-and-release fishing competition that has been held in September over the past four years at Lanjut, Kuala Rompin. The warm currents of the South China Sea offer a natural migration route for thousands of billfish, but the competition is only for catches of sailfish and marlins. Catch and release is compulsory, and all fish are unhooked, photographed and returned to the sea, post-capture. Be a part of this exciting event over two days of spectacular game fishing. A boat ride away, the dazzling Pulau Tioman awaits, an island of clear, azure waters where marine life conservation is the topmost priority, and snorkeling and scuba diving leads you to new undersea worlds. Tioman connects to Kuala Rompin via the Tanjung Gemok ferry terminal and, being one of Malaysia's most beautiful locations, is also accessible by flight. If a boat ride is a little more hassle than you're planning for, simply drive along 208km of coastline fronting the South China Sea, Pahang's three best beaches exude different personalities, from the bustling to the serene. Pile on the sunblock and party on to your tropical getaway at Balok Beach, one of the state's liveliest beaches, with its watersport center and strip of international resorts. Lauded as one of the ten best beaches in the world by the international wind and kitesurfing community, Balok hosts the International Windsurfing Regatta and Kuantan Beach Run annually. If natural wonders are more your scene, Chendor Beach – located just next to the famed Cherating Beach, is home to one of the East Coast's best turtle sanctuaries and this is where you can observe Green Turtles nesting and laying their eggs ashore between early May to October. Sepat Beach, which is a 15-minute drive from Kuantan town, is located by a Malay fishing village and the most quiet beach of the three, making it a romantic hideaway and perfect place for a leisurely tan and an uninterrupted escape into a good book.
Pachyderm Protection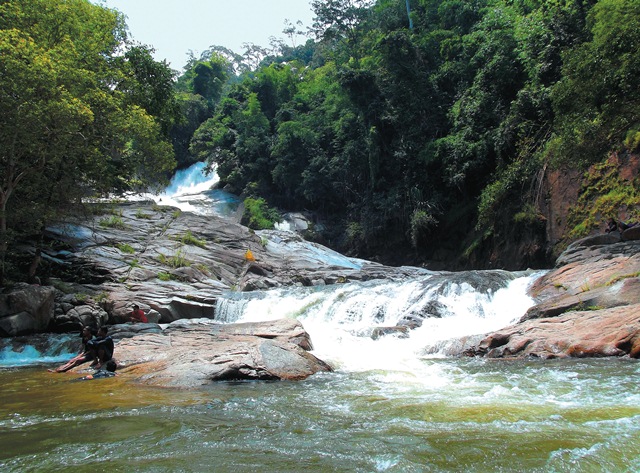 While leaving the Pahang coastline vicinity, an interesting diversion off the Lanchang exit toward Kuala Lumpur would give you both a taste of local village life and, surprisingly, elephants. Look out for the Kuala Gandah Elephant Sanctuary, dedicated to the protection of wild elephants. Its role is to relocate wild elephants from areas where their natural habitat is under threat from human encroachment, and release them into protected jungle reserves. The Centre has been successful in relocating over six hundred wild elephants since the programme began in 1974. It is also a permanent home to twenty or so orphaned or injured elephants that are
being retrained to survive in the wild. Though not as hands-on as it once was, twice a day, visitors are allowed to observe the elephants being fed and bathed, the latter if water levels are high enough. Despite receiving flak for being too commercial, Kuala Gandah remains instrumental in raising funds for the centre's relocation work. This, in itself, makes it worth a visit, and being close enough to a wild elephant to touch still remains magical for most.
Pahang is an enigmatic state of contrasts. Acquaint yourself with its many faces, and from beyond its rainforests and islands, the spirits of nature will reach out to you across the millennia. To be a part of their timeless epic, all you have to do is open your eyes – and your heart.
---
"ExpatGo welcomes and encourages comments, input, and divergent opinions. However, we kindly request that you use suitable language in your comments, and refrain from any sort of personal attack, hate speech, or disparaging rhetoric. Comments not in line with this are subject to removal from the site. "
Comments