This post is brought to you by MyTeksi.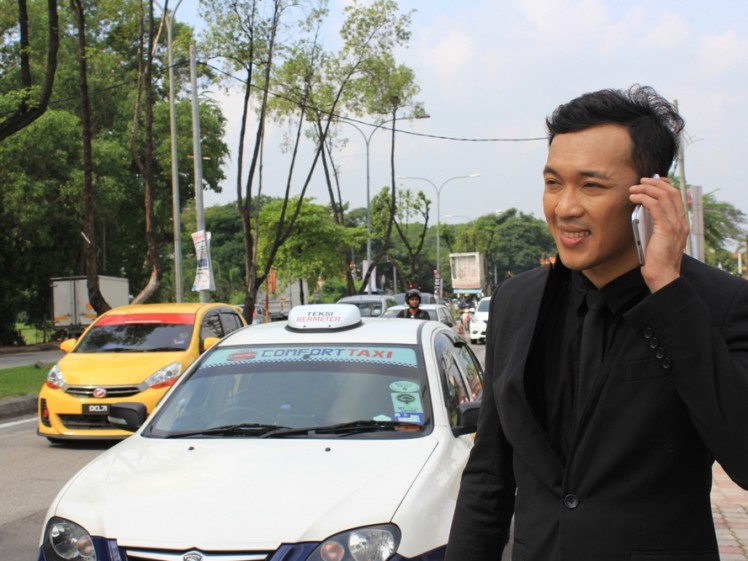 Taxis are a convenient way of getting around in the Klang Valley. But there are a couple of tips and tricks to ensure a safer and more enjoyable taxi experience in Kuala Lumpur.
1. Look for the Registration Number and SPAD Driver Card
As soon as you enter a taxi, look for its registration number and SPAD driver card, which should be clearly displayed in the front and/or on the side of the vehicle. Text a friend the registration number just in case and note it down as well.
2. Call Someone While in the Cab
Make a phone call to a friend or family member and inform them that you are in a taxi and give them your destination and estimated time of arrival. Inform them that you will text or call once you have reached safely. Make sure you give them the registration number of the taxi as well, or simply use the safety feature in the MyTeksi app to share details of your ride with a friend or family member. See below to find out more.
3. Don't Enter the Taxi if Someone Else Other than the Driver is Already in the Taxi
Do not get in if you spot another passenger in the taxi. That person could be an accomplice. It is also best not to share a cab with a stranger who offers to split the ride with you.
4. Exit the Taxi if the Driver Picks Up Another Passenger
If the taxi stops to pick up another passenger during your journey, exit the taxi immediately.
5. Don't Agree to a Shortcut or Detour
During your journey, if the taxi driver says he wants to take a shortcut or a detour to beat traffic, say no, or stop the cab and exit immediately. He could be saying that to take a different route, such as one with fewer cars, to rob you.
6. Trust your Instincts
If you feel uncomfortable about getting into a taxi, then don't. No matter how late you are or how persuasive the driver is.
7. Don't Ride Alone When Intoxicated
If you are intoxicated or even sick, it is best to ride with a friend than to ride alone.
8. Avoid a Smash-and-Grab Situation
Keep your handbag and valuables out of sight and make sure the windows are up to avoid a smash-and-grab situation with motorcyclists.
9. Don't Sit in Front
Sit in the back, not in the front passenger seat, and sit on the opposite side of the taxi driver.
10. Use a Reputable Taxi Booking Application
It is safer to get a taxi by booking through a reputable taxi booking application, like MyTeksi.
Why You Should Use MyTeksi in KL
MyTeksi was founded in Klang Valley, and it has expanded to 17 cities across 6 countries in Southeast Asia. Up to 620, 000 people in these six countries use GrabTaxi (MyTeksi) at least once a month. The same app can be used in all the cities that MyTeksi operates in. This saves you the hassle of downloading more than one app to book a taxi.
Using MyTeksi to book a taxi is safe. When you use the app to book a taxi, the app will give you the details of the driver (name, license number, contact number and his/her picture).
You can also use the "Share My Ride" feature, which allows you to share details of your ride with a friend or family member for safety purposes.
Also, MyTeksi has a strict no haggling policy in the Klang Valley. Drivers must charge according to the meter. Action will be taken against drivers who overcharge a passenger. Action for overcharging or any sort of wrongdoing may include suspension or, at worst, a permanent ban from the app.
Tourists can also use the app to book taxis via booking kiosks placed at major tourist hotspots in KL.
To date, there are 60,000 taxi drivers registered with MyTeksi. The app has been downloaded onto 3 million mobile devices and there are at least 6 GrabTaxi bookings made per second across the region.
When you request a taxi through the app, it will automatically detect your current location and give you an estimated metered fare. After that, the app will contact nearby drivers and check their responses in real-time. You will then be assigned a driver in less than a minute. You can also track your driver as he approaches your location.
To download the MyTeksi app, click here for Android phones, here for iOS phones, and here for Blackberry.
---
"ExpatGo welcomes and encourages comments, input, and divergent opinions. However, we kindly request that you use suitable language in your comments, and refrain from any sort of personal attack, hate speech, or disparaging rhetoric. Comments not in line with this are subject to removal from the site. "
Comments