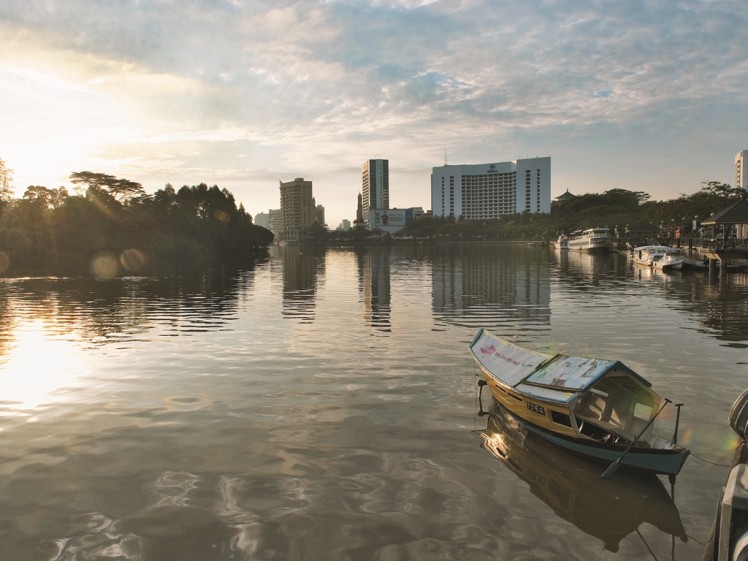 It's the same country, but the lands of East Malaysia are wildly different – quite literally – than those over on the peninsula. Join Frances Wilks as she explores the diverse cultures and environments of Malaysia's two easternmost states.
The sun rises half an hour earlier in East Malaysia's two states of Sabah and Sarawak than it does in West Malaysia, but to visit them is almost like stepping back to the dawn of time. There are still virgin rainforests which, on smaller scale, resemble the wildernesses of South America's Amazon Basin. The jungles teem with myriad plants, trees, and fruits, as well as a rich assortment of wildlife, including the world-famous orang-utans.The crystal-clear seas and clean beaches house all sorts of marine life, including turtles, eels, and seahorses.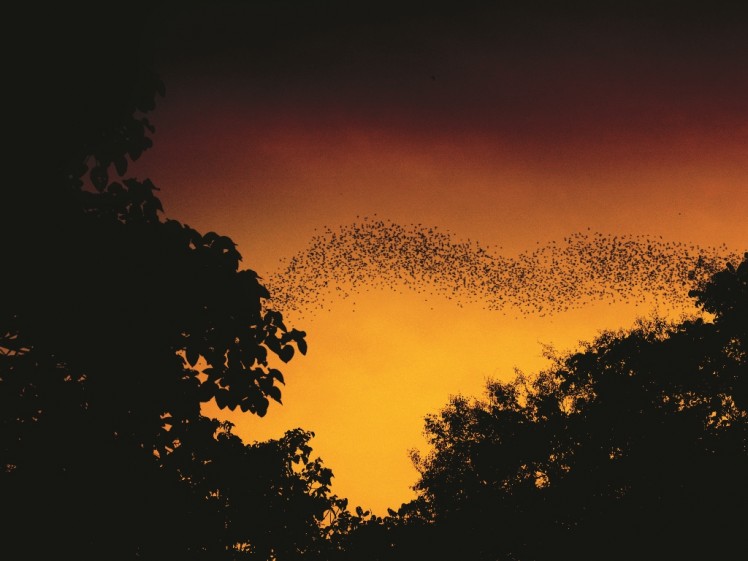 But flora and fauna aside, a trip to East Malaysia will also bring you into contact with the vibrant "rainbow" people of Borneo. For as well as Malays, Chinese, and Indians, there are a wide variety of indigenous tribal peoples, including the Dayak, Iban, Melanau, Bidayuh, Dusun, Penan, and quite a few others. These indigenous groups comprise about 48% of the population in Sarawak (where they are collectively called Orang Ulu) and 55% of the population in Sabah (where the term Anak Negeri is used). Outside the main cities, traditional lifestyles still predominate although, as with the rest of the world, things are changing. Some indigenous people still live in traditional longhouses (which you can stay in) but fortunately none practise their old craft of headhunting, preferring instead gentler skills such beadwork, textiles, and basketmaking.
Borneo, the world's third-largest island covering three quarters of a million square kilometres, is divided between three countries: Malaysia, Brunei, and Indonesia. East Malaysia consists of Sabah and Sarawak and the Federal Territory of Labuan, which is an offshore financial centre.While East Malaysia counts tourism as one of its major earners, oil, gas, and palm oil production also bring in substantial revenues, along with the inevitable conflict between traditional ways of life and modern development. Both Sabah and Sarawak are wonderful destinations for adventure holidays. There are miles of unspoilt sandy beaches, limpid waters for snorkelling and scuba diving, as well as the thrill of jungle trekking, bird-watching, white-water rafting, mountain climbing, and exploring rock caves.
Sarawak – The Land of the Hornbill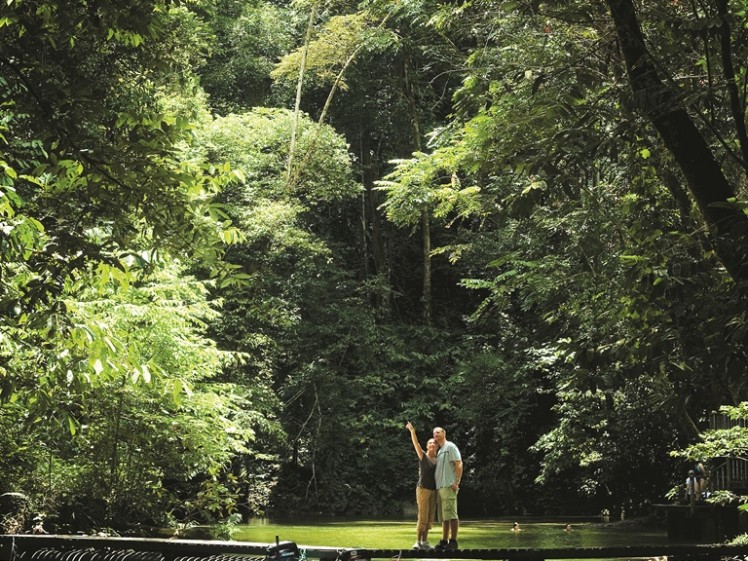 The larger state, Sarawak, is often dubbed "the land of the hornbill" on account of the many species of hornbills that can be found there, and has a rich history of human habitation stretching back 40,000 years. In more recent times, it was the domain of the White Rajahs, an extraordinary British dynasty who ruled Sarawak from 1841 to 1948. James Brooke, formerly a soldier in British India who had journeyed east in search of trade, had helped the Sultan of Brunei quell a rebellion and, as a reward, managed to obtain territory around the capital, Kuching. Over the years, he built a network of small forts, which are now museums, and many civic buildings. He and his successor White Rajahs also rather cannily extended the territory of Sarawak, with the result that it is now the largest state in Malaysia.
Most people begin their visit to Sarawak in Kuching. Although Kuching sounds like the Malay word for cat (and there are more than a few cat statues adorning the city), it is thought more likely that its name derives from the Chinese word for port – "gu chin" or "cochin". To get the vibe of the city, take a stroll along the KuchingWaterfront – it's a scenic riverside walk stretching for about one kilometre. There are plenty of shops and cafés to enjoy along the way.You can see traditional Malay kampongs, 19th-century Chinese shophouses, the Malay Mosque, the Square Tower, and the Margherita Fort all within a short space. Enjoy the life of the river by taking a per auk tambang or "water taxi" and see Sarawak's capital city from the water.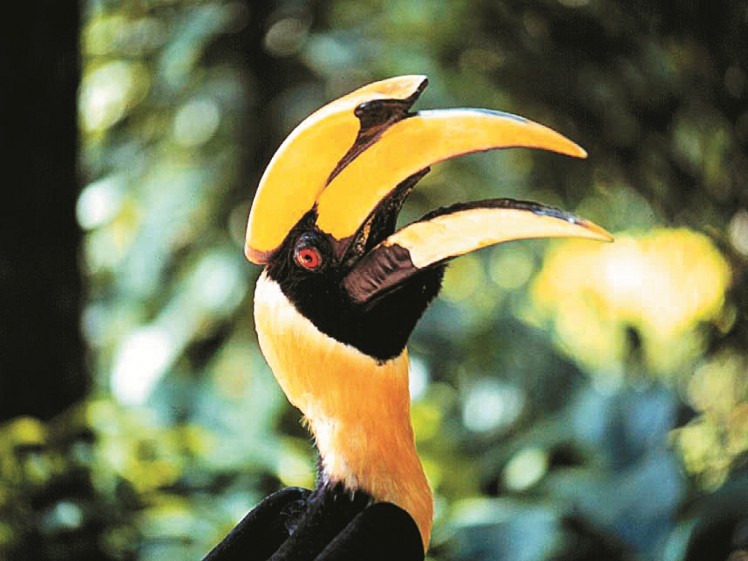 Kuching is an excellent base from which to visit the nearby Bako National Park, where you can see proboscis monkeys with their improbably long noses, and explore the wild mangrove swamps of the shoreline. In order to reach the most impressive national park in Sarawak though, Gunung Mulu National Park (sometimes called just "Mulu"), you will have to fly from either Kuching or neighbouring Miri. Now protected as an UNESCOWorld Heritage site, it has distinctive limestone pinnacles and some extraordinary caves, including the largest known natural rock chamber – the Sarawak Chamber, which is 700 metres long by 400 metres wide—so big that it could accommodate more than 40 Boeing 747 jumbo jets.
Sabah – The Land Below the Wind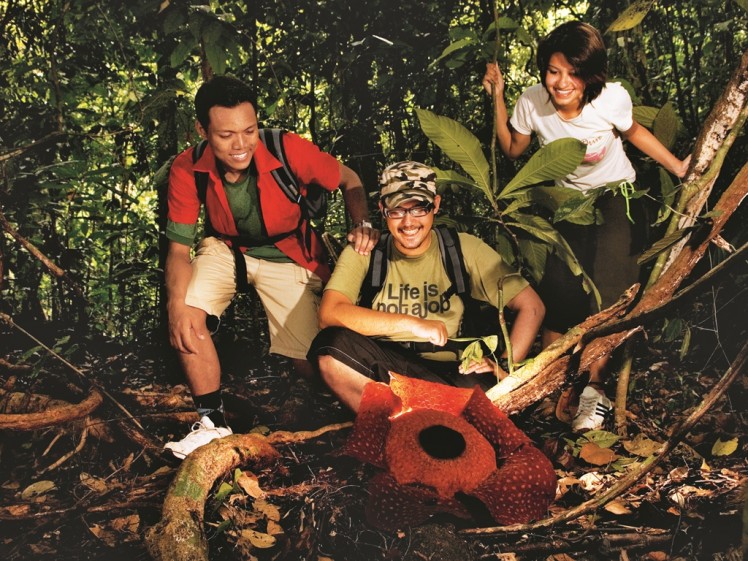 Sabah is often called "the land below the wind" – a term which is taken from nautical terminology. Sailors in the past noticed that the winds just around the equator are generally light in contrast to the stronger trade winds of northern and southern hemispheres. The capital of Sabah, Kota Kinabalu (often called KK for short), is about 50 kilometres northeast of Mount Kinabalu, which is, at almost 4,000 metres, Malaysia's highest mountain and indeed among the highest in the region. KK itself is a fast-growing city and home to industry and commerce but is a good jumping off point for exploring the Crocker Range of mountains, of which Mount Kinabalu forms the centrepiece.
Many tourists climb Mount Kinabalu – it's rated as an easy climb and you don't need any experience of mountain climbing – but you do have to be fit and able to deal with the high altitude of the summit. The climb itself takes two days with a night spent in a mountain hut or guesthouse half way up. This enables you to see the sunrise over the peak early in the morning – an unforgettable sight. From KK you can take a bus or a taxi to see the rare and exotic Rafflesia, the world's largest flower. It's a blood-red bloom without stems, leaves, or roots which can grow up to a metre wide. It also has an unmistakable smell rather unfortunately akin to the odour of rotting flesh that has gained it the nickname of "corpse flower".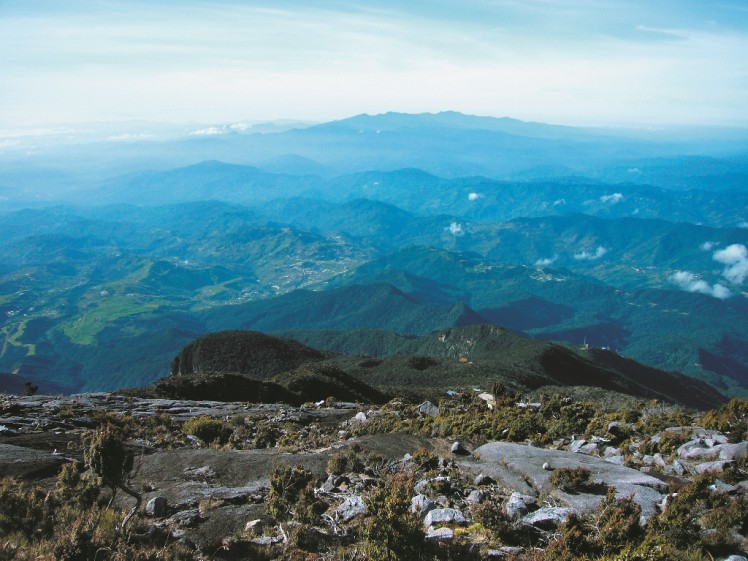 No visit to East Malaysia would be complete without seeing the "wild men of Borneo". Head for Sepilok Orangutan Sanctuary near Sandakan where
you can get up close and personal with this amazing endangered species. The Sanctuary is a rehabilitation centre for orphaned orang-utans and the most independent are released back into the wild and the others are allowed to roam freely in the Sanctuary's 43 square kilometres. Another world-famous endangered species is the green turtles which lay their eggs on the three islands of Selingan, Bakkungan Kecil, and Gulisan that form the Turtle Islands National Park. If you visit between July and October you may be able to witness the egg-laying event itself, and at other times you can see the young turtle hatchlings make their way to the sea.There are many other islands off the coast of Sabah where you can dive or snorkel and enjoy some exotic marine life such as seahorses, starfish, fire gobies, crocodile fish, pipefish, and snake eels. So whether you choose an adventure holiday or just want to chill out, East Malaysia has many natural wonders and experiences to offer you.
The Food of East Malaysia
While you can get many of peninsula Malaysia's main dishes in Sabah and Sarawak, you may like to try the some of the local specialties. Sarawak laksa – a tasty, fragrant broth, slightly lighter than its cousins, kari mee or nyonya laksa. It's made out of spices and noodles, accompanied by prawns, eggs, and sambal and usually garnished with local coriander. Kompia – Think mini bagels which are crunchy on the outside and soft inside and flavoured with toasted sesame seeds.They are often filled with pork and spicy sauces. Legend has it that soldiers used to carry kompia to war, using the central hole to string them together. Pinjaram or penyaram – the ultimate market food which can be eaten on the go. It's a saucer-shaped deepfried fritter which is crisp at the edges but becomes chewier towards the centre. Kampua mee – this noodle dish from Sibu is cooked in a tasty broth.Try it with soy sauce and chillies.
Source: Senses of Malaysia January – February 2014
---
"ExpatGo welcomes and encourages comments, input, and divergent opinions. However, we kindly request that you use suitable language in your comments, and refrain from any sort of personal attack, hate speech, or disparaging rhetoric. Comments not in line with this are subject to removal from the site. "
Comments