Fresh from completing the Sepang 1000-KM endurance race with a fashionable 1-2 win for his team, Tengku Djan Ley has a keen passion for motor racing, especially drifting. Vatsala Devi talks to him to find out how the man with friendly disposition is a man to be feared behind the wheel.
When I sheepishly inform Tengku Djan Ley – whose title translates to "prince" – that my knowledge for drifting as a sporting event comes from watching the hugely popular Fast and Furious franchise entry Tokyo Drift, all he does is offer me a smile and assure me that by the end of the interview session I would learn that there is more to drifting than girls clad in skimpy clothes.The speed and need for control, he said is what makes it an exhilarating and adrenaline pumping activity.
Motor Racing and Drifting in Malaysia
"Motor racing is not necessarily a sport that has a big following in Malaysia, simply because the exposure to the sport isn't as wide as other sports such as football, badminton and squash is in the country," Tengku Djan explained. "But drifting on the other hand is a sport that is rapidly gaining recognition around the world, including Malaysia."He added, "Malaysia was one of the first countries in the region to pick up drifting as a form of motor sport, followed by Thailand. Drifting is successful because it brings the sport to the people. The spectators don't have to drive all the way to a dedicated race circuit to catch a race; instead drifting can be done in urban and central areas such as shopping malls where there are big open-air car parks."
Drifting, said Tengku Djan, has become an entertaining form of motor racing that many corporate companies are turning to drifting as a form of marketing and advertising. "If you look at some of the drifting events, you will see that it is held at shopping malls or urban areas where the people do not have to go through the hassle of driving far out to catch an event.And the intensity during drifting events usually will have spectators hooked that they follow one event to the other and that is how the sport has garnered a strong following."
What makes drifting an exciting and entertaining activity for both drivers and the spectators is the intense competition. Drifting competitions are judged based on line, angle, speed, and show factors, such as the amount of smoke, how close the car is to the wall, and the crowd's reaction. According to Tengku Djan, there are two sessions: the qualifying session, and a tandem session. In the qualifying sessions, drifters show off their skills to advance to the next rounds. In the finals, the best 16 or 32 qualified drivers take their turns in sets of two, participating in head-to-head battles, in what is called the tandem drifting. Here, Tengku Djan explains that each driver gets a chance to lead and to chase; the way to win these battles in the chasing position is to drift as close as possible to the leading car, "adding pressure to the competitor,maybe even forcing him into making a mistake."
The Beginning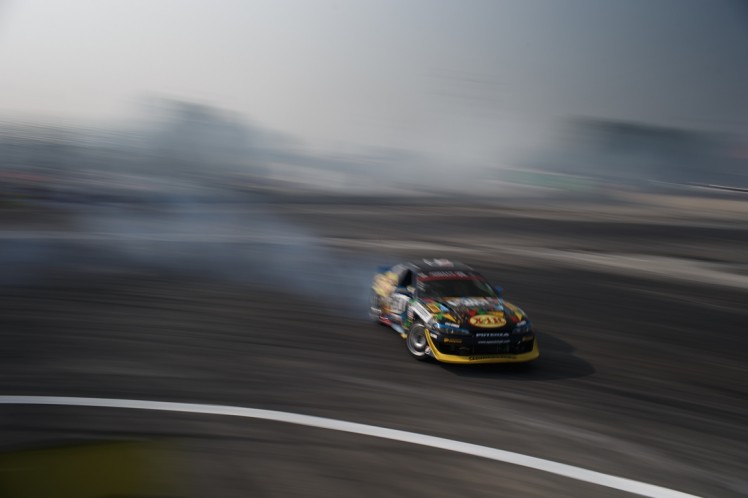 Hailing from Kuala Lumpur, the elder of two siblings, and a former student of the Methodist High School in Brickfields, has a degree in automotive engineering from the prestigious Wilhelm Maybach Institute in Stuttgart, Germany, so he's no stranger to the motoring industry. "Although my interest for bikes cars and racing peaked at a young age, this did not deter my parents from ensuring I received a formal education and had a degree I could rely on should racing take a backseat as I grew older and I am glad I took their advice. Going to Wilhelm Maybach Institute was an experience because it enabled me to better understand vehicles," he explained. Having spent four years in Germany and with an automotive degree in hand, Tengku Djan made his way to United Kingdom where he joined the Lotus Engineering UK as a vehicle dynamics engineer for another four years. Eight years after leaving his homeland,Tengku Djan decided to return to Malaysia and put his education to use at home. "Lotus Engineering was opening a branch in Malaysia and China, and I opted to be relocated back home to Malaysia. Today, that education has come in handy with my career at Proton as well as on the race tracks," said Tengku Djan,who runs R3 – Proton's motorsports arm.
Tengku Djan also runs Lotus Car Malaysia, which is the distribution outlet for Lotus cars in Malaysia, and is no stranger to motor sports or the motoring industry as his father,Tengku Tan Sri Mahaleel Tengku Ariff, is the former CEO of national carmaker Proton. "My interest in cars and motor racing was largely influenced by my dad who is an avid fan of anything on wheels that comes with a motor," he laughed. "In fact, my earliest recollection is when I was five years old. Back in the early '80s when there were still abandoned tin mine areas in Kuala Lumpur, my dad would take me with him to these open areas where he practiced his skills behind the wheels. While I watched him practice, I remember thinking I was scared, excited, and wanted to learn more about it.Those experiences with him honed my interest in motor racing."
Asked about his debut race,Tengku Djan smiles before saying that it was a nerve-wrecking experience for him but only because he was made to race in the expert category. "My first time racing was in Pasir Gudang, Johor in 1995. It was the conventional racing and there were two categories: expert and novice (which I was supposed to be racing under) but because I had some experience I was taken off the novice and put in the expert category. Pitted against some skilled and talented drivers at that time, I was overcome by nerves and was hesitant due to inexperience. I qualified and finished at the fifth position which wasn't so bad, I suppose," he said.After the baptism by fire, from the second race onwards,Tengku Djan raced in the novice category, and in the first year won all but one race.
Breaking into the World of Drifting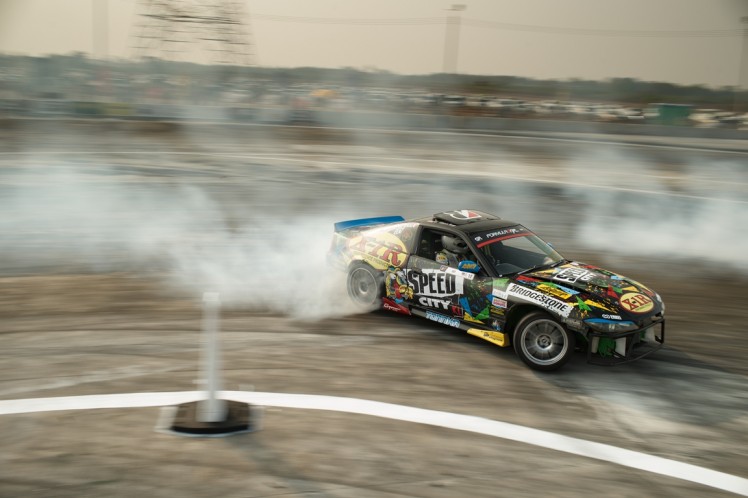 It was eight years after his debut in the conventional racing arena that Tengku Djan broke into the world of drifting. Although he started late, he took to drifting like a duck to water and his talent has given him recognition at the international arena. Although he is only involved in it as semipro, his list of accolades is impressive and tells the tale of a man who is dedicated and disciplined at what he does. Among his achievements are being crowned as champion for the D1 Grand Prix Malaysia 2006, Formula Drift Singapore 2009 and 2010, Formula Drift Malaysia 2009, Formula Drift Asia Series Champion in 2009 & 2010 to name a few. "Drifting is different from conventional racing because it is a driving technique. A car is said to be drifting when the rear slip angle is greater than the front slip angle, and the front wheels are pointing in the opposite direction to the turn, and the driver is controlling these factors," he explained. "It may look fashionable and glamorous on the big screen, but there is definitely more complexity and risk to it than it appears."
As a Family Man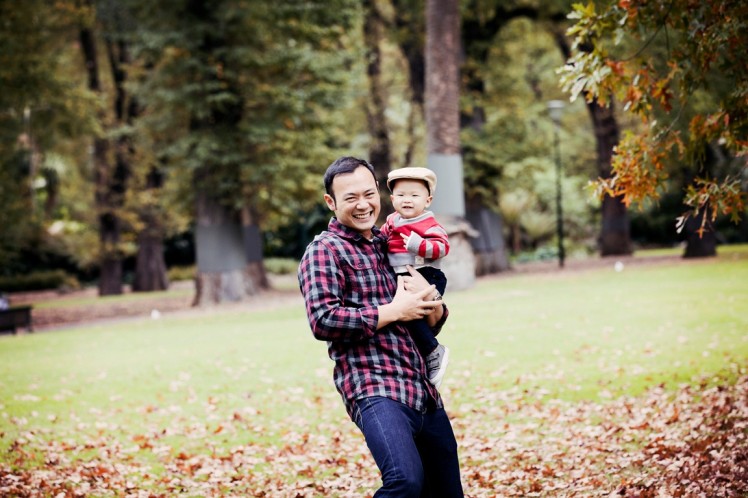 These days, although the 38-year-old father of one still enjoys racing and drifting, he has taken a back seat in order to identify, nurture, and hone new talents. "During my peak years which was from25 to 30 years old, I was taking part in many races and drift competitions,"Tengku Djan said, "but these days with a need for more young talent in the motoring industry, along with work and family commitments, I take part in maybe 10 races or so and focus more of my energy towards the testing, development, and engineering of the race cars."
The Kelantanese blue blood,who has certainly made his mark in the motoring scene, said that his time in Germany and United Kingdom is a blessing because he knows what improvements are needed to make the motoring and motors sports industry in Malaysia to ascend to the next level. "I think there is enough interest for the sport in the country, but due to the lack of awareness and education, individuals who are interested in pursuing a career in motor sports are being turned away. So I definitely have the idea to set up a performance driving school to provide a platform for skilled, talented, and interested individuals." With Tengku Djan's experience and passion blazing the trail, such a vision could be on the fast track indeed.
Source: Senses of Malaysia January-February 2015



" ExpatGo welcomes and encourages comments, input, and divergent opinions. However, we kindly request that you use suitable language in your comments, and refrain from any sort of personal attack, hate speech, or disparaging rhetoric. Comments not in line with this are subject to removal from the site. "



Comments