If you're seeking a respite from the chaos and commotion of urban living, traveling to one of Malaysia's far-flung natural preserves is a great option. But for the time-pressed, as David Bowden finds, you really needn't venture so far from the city, after all.
Malaysia has some superb parks listed under various names from national parks to state parks to hutan lipur (recreational forests). Many are located in isolated parts of the peninsula, Sabah, and Sarawak where they provide an ever-diminishing habitat for flora and fauna. Intriguingly, many species are still unknown to science, as there is far too little research and some have yet to be named. Goodness knows what unknown treasures these species may hold for humankind.
These parks provide a great reason for people to travel to East Malaysia, but travelling there is a serious commitment of time, money, and logistical planning. Though major exercises such as these or to Taman Negara on the Peninsula are absolutely worthwhile, there are several other parks within an hour's drive of Kuala Lumpur and the nation's largest concentration of people. While green spaces like the Forest Research Institute of Malaysia (FRIM) serve a scientific purpose, most green areas close to Kuala Lumpur are multipurpose, from habitat protection to sport and recreation.
Here are several green spaces to which you can escape to relax and recharge.
1. Bukit Nanas Forest Reserve
The Forestry Department administers this and many other recreational parks on the Peninsula, but this is one is rather unique in that it is right in the middle of the city at the base of the Kuala Lumpur Tower.
Images of Bukit Nanas Forest Reserve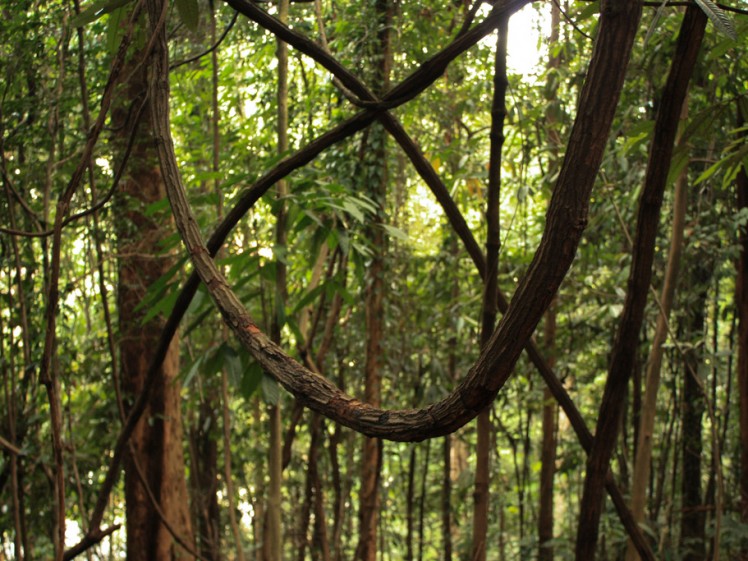 Photo credit: Albert Freeman / Foter / CC BY-NC-SA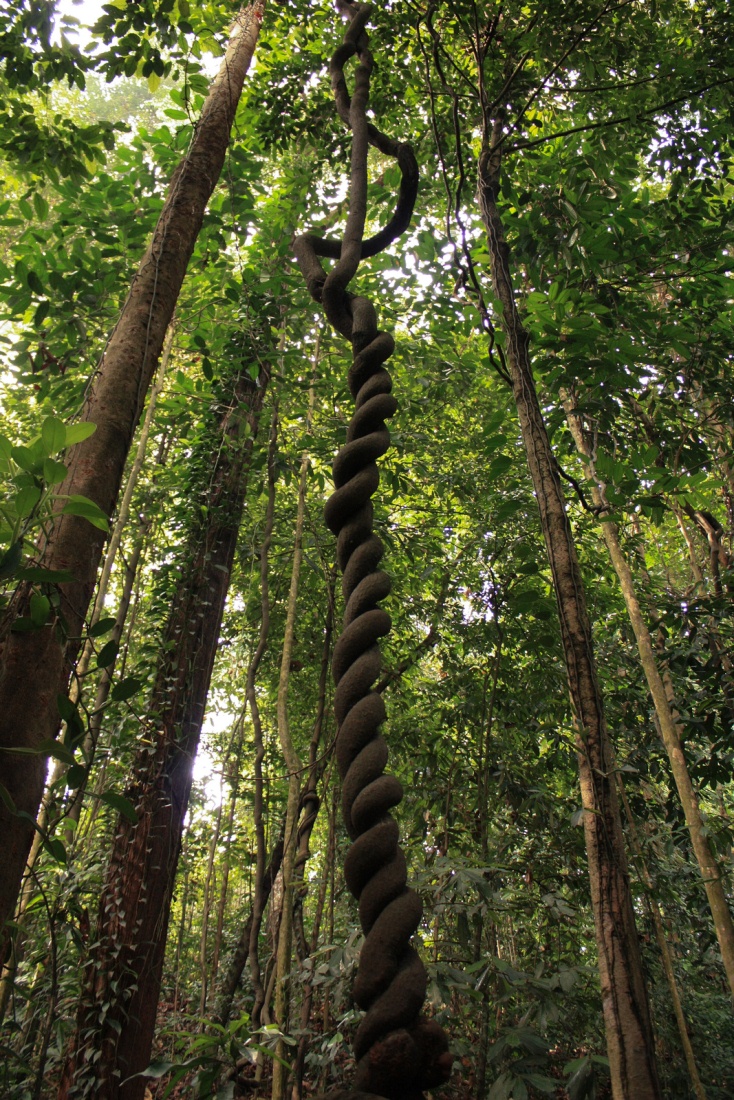 Photo credit: Albert Freeman / Foter / CC BY-NC-SA
Photo credit: Pixel@Flickr / Foter / CC BY-NC
About Bukit Nanas Forest Reserve
It is just 9ha in area and possibly the smallest reserve in the country, but considering it is an island surrounded by seriously expensive real estate, it's a pretty amazing feat. (It started off at 17.5ha in 1906, though, so maybe its tenure is tenuous.) It supports lowland dipterocarp forest which is the commonest rainforest in Malaysia, and it's possible to get an idea of the might of the tropical forest without ever leaving the city. There is a Forest Information Centre on Jalan Raja Chulan (open daily 9am to 5pm), entry to it and the park are free, and the trails through the reserve are well laid out. There are picnic areas, toilets, and it's even possible to camp here. The best monorail stations are Raja Chulan and Bukit Nanas.
Contact: www.forestry.gov.my
2. Lake Gardens
Tasik Perdana, or Perdana Botanical Garden, is a multifunctional parkland and the oldest and largest in the city.
Images of Lake Gardens

Photo credit: phalinn / Foter / CC BY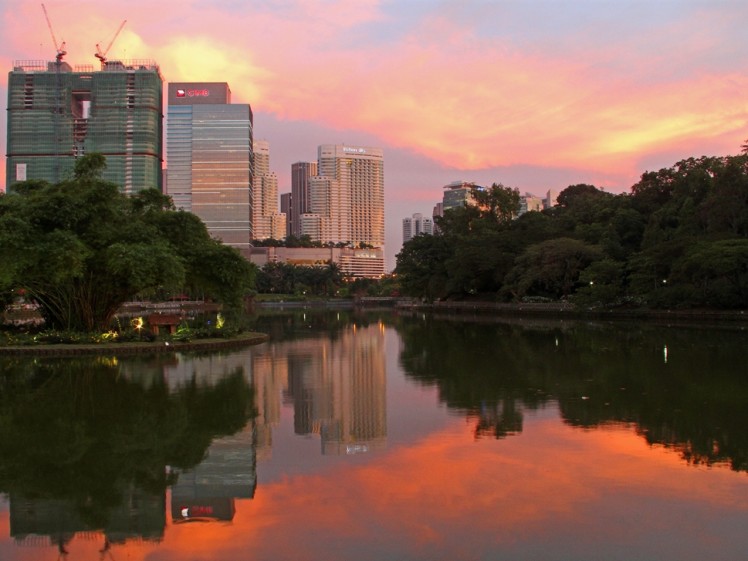 About Lake Gardens
Tasik Perdana, or Perdana Botanical Garden, is a multifunctional parkland and the oldest and largest in the city. There are two artificial ponds, trails, planned gardens, playgrounds, Deer Park, Bird Park, Orchid Garden, and Butterfly Park. Once the domain of the British Government's representative in Malaysia, his former residence of Carcosa Seri Negara, is located on the park's perimeter. The park is popular in the early morning and evening for those wishing to exercise and the trails are well formed and easy to negotiate. A conscious effort is being made to display various gardens, herbs, flowers, and spices so there is an educational aspect, too. This is the city's showcase park, so it is well maintained and certainly worth visiting.
Contact: www.klbotanicalgarden.gov.my
3. Lake Titiwangsa
KL's other expansive central parkland is Lake Titiwangsa (Taman Tasik Titiwangsa) with a comprehensive recreational menu from trails, a large lake, exercise stations, picnic areas, and tennis courts.
Images of Lake Titiwangsa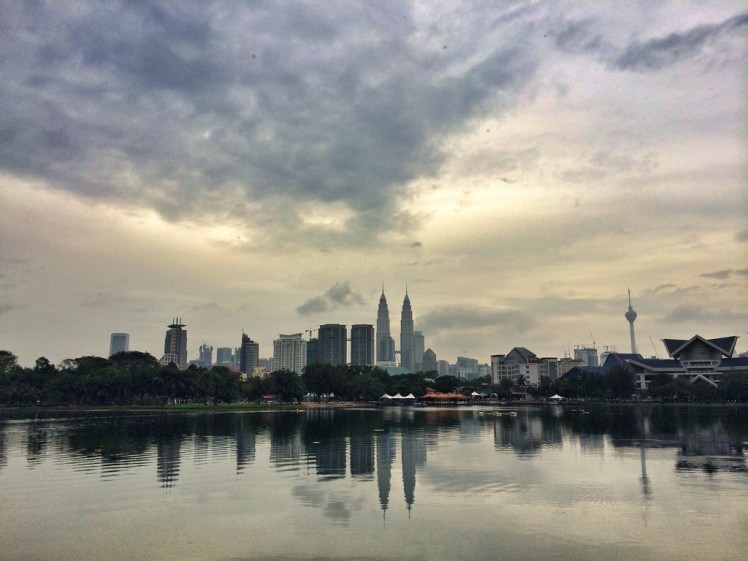 Photo credit: blogjunkie / Foter / CC BY-NC-SA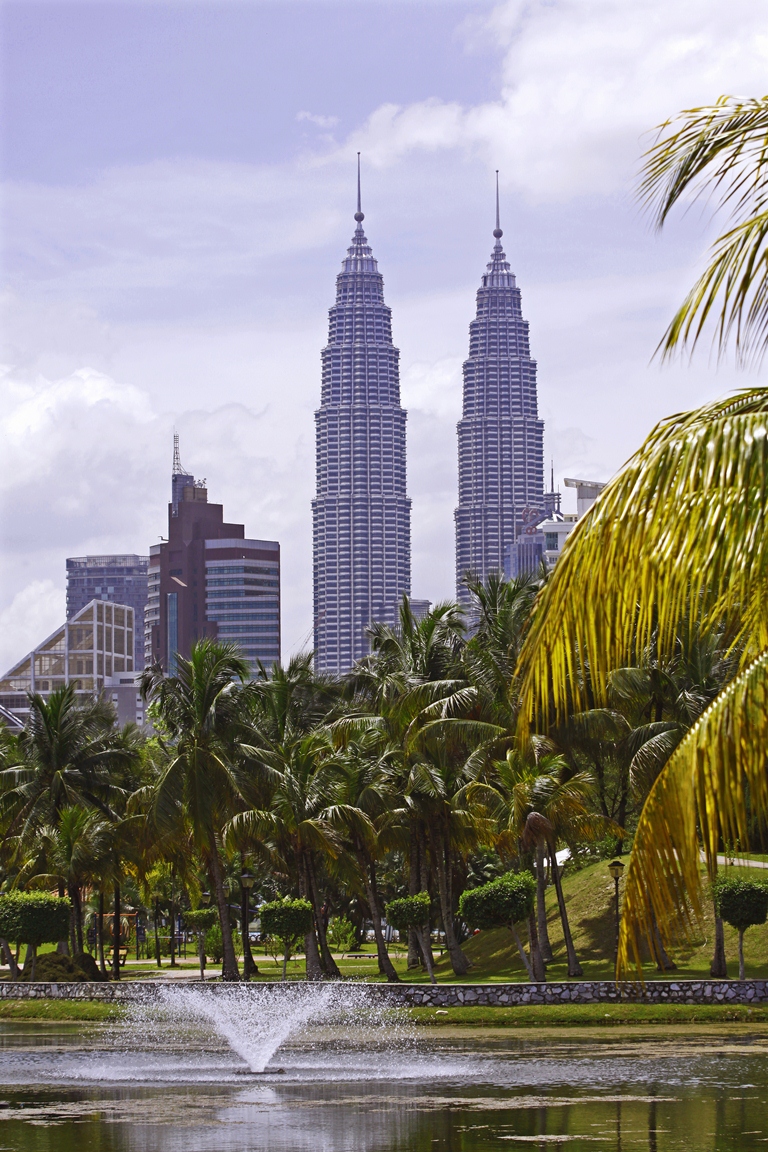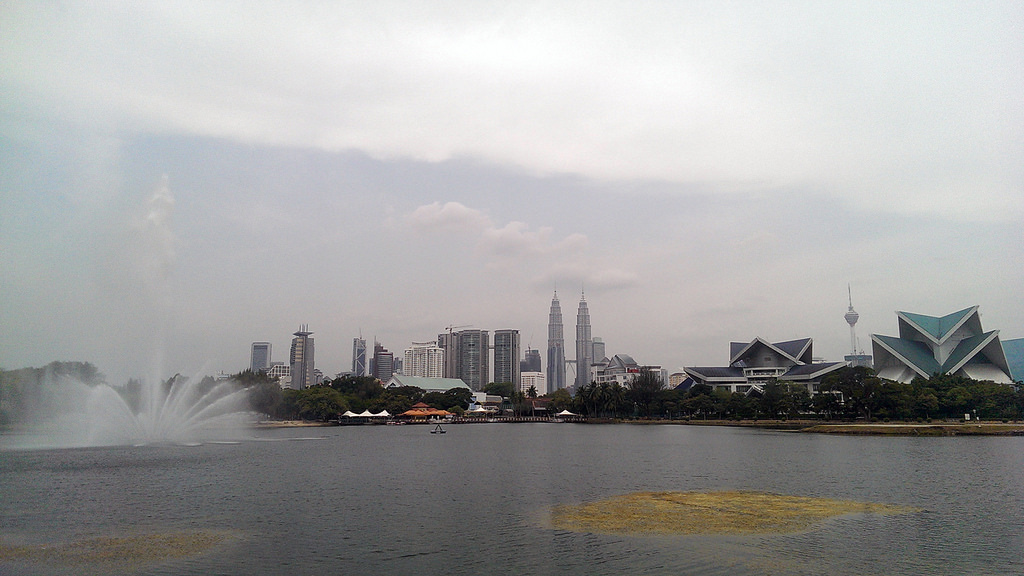 Photo credit: Jon Baldock nz / Foter / CC BY-NC-SA
About Lake Titiwangsa
 Photographers may want to head here at dusk or dawn to get photographs of the city's skyline (plan to be here about 6.30pm to 7.30pm when the sky is still deep purple, but as the lights come on to illuminate the buildings). Hawker stalls provide essential food and beverages, and there are a few more substantive restaurants, too.
Contact: www.tourism.gov.my
4. Kuala Lumpur City Centre Park
Most visitors come to KLCC to admire the Twin Towers as well as to shop and eat. Beyond the air-conditioned comfort of KLCC and Suria KLCC, however, is a 40ha botanical area of carefully manicured gardens and hundreds of native trees with interpretative signage.
Images of Kuala Lumpur City Centre Park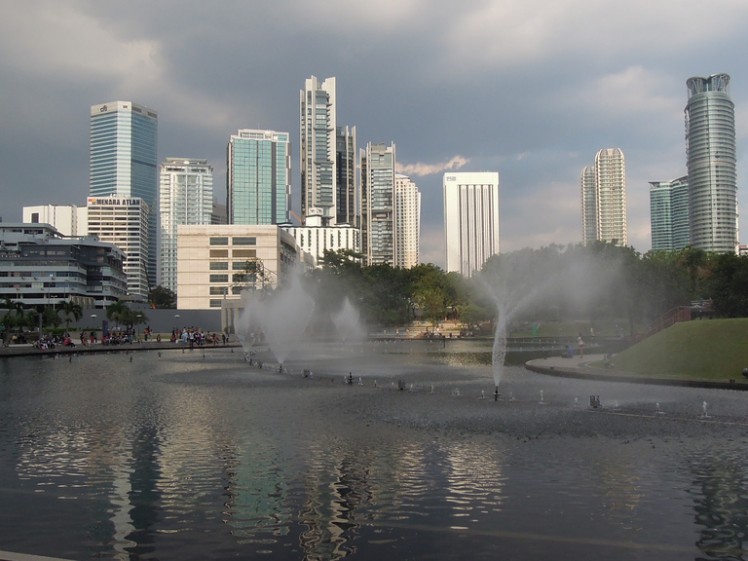 Photo credit: David McKelvey / Foter / CC BY-NC-ND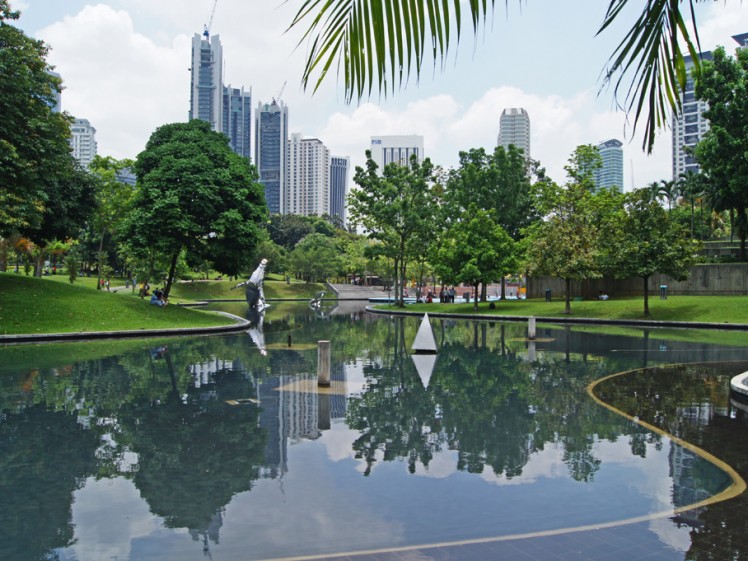 Photo credit: UweBKK (α 77 on ) / Foter / CC BY-NC-SA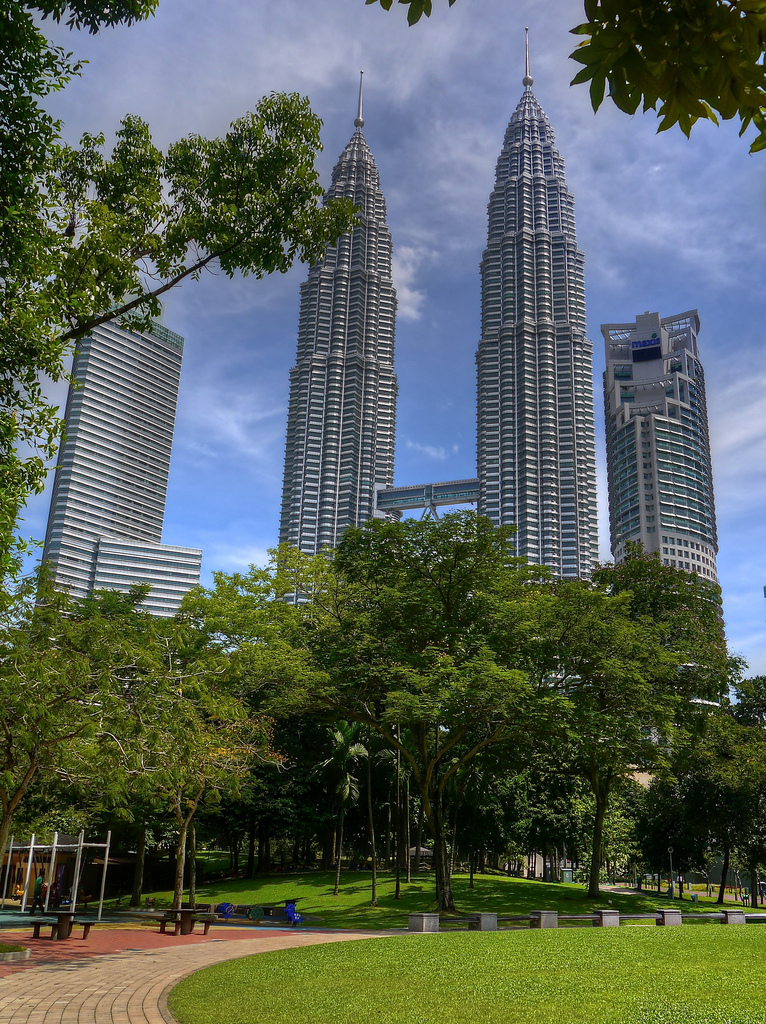 Photo credit: Cycling man / Foter / CC BY-NC-ND
A specialised jogging track is well used as is the large recreational splash pool and playground. Some of the best photographs of the Twin Towers can be obtained from within the park, with the morning light (and fewer people) being preferable to the afternoon.
Contact: www.tourism.gov.my
5. Bukit Cahaya Sri Alam
Suburban Shah Alam is well served by this multipurpose park in the west of the city.
Images of Bukit Cahaya Sri Alam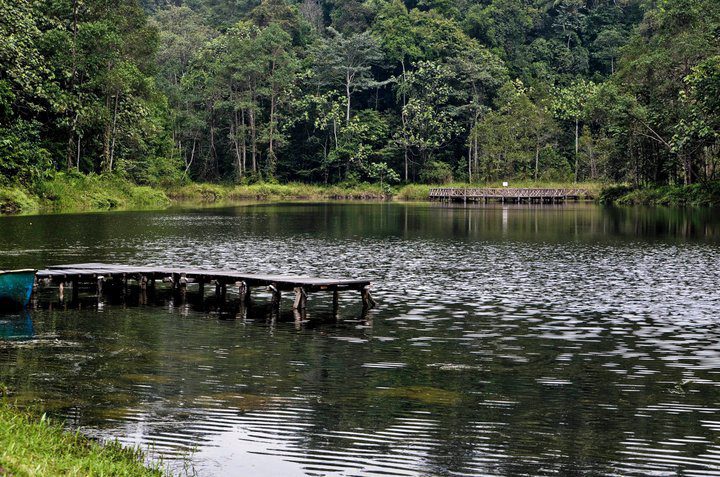 Photo credit: Taman Botani Negara Shah Alam, Facebook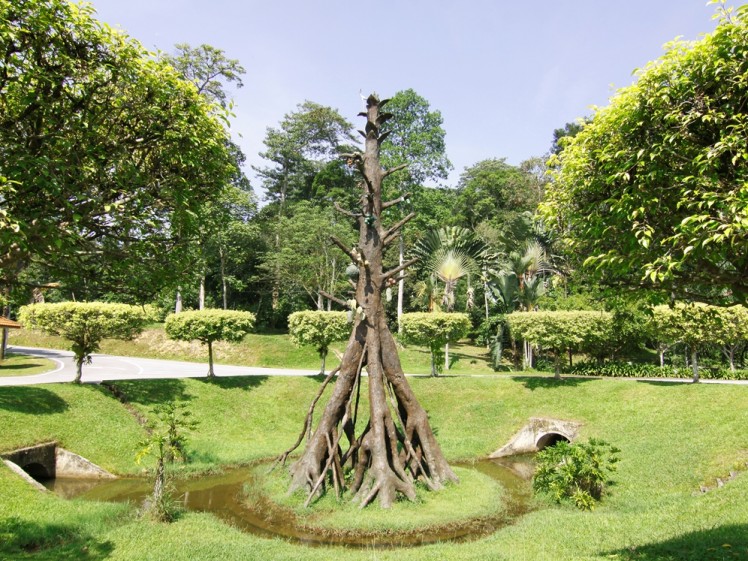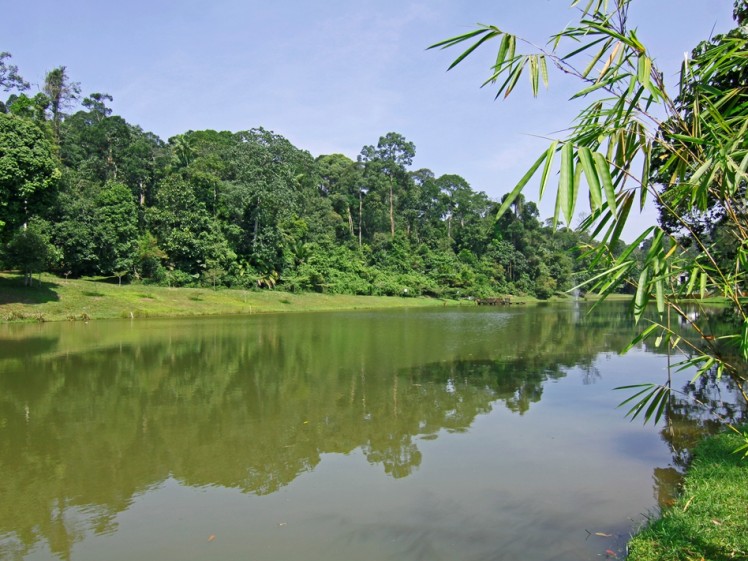 About Bukit Cahaya Sri Alam
Opened in 1986 it covers 1,295ha of what was once virgin jungle. It provides a green space, adventure facilities, recreational areas, accommodation and educational assets. There are botanical gardens, forest reserves, spice and herb gardens, streams, tracks, canoeing, and mountain biking trails. This is definitely a park with 'something for everyone' which means it gets crowded on weekends and public holidays. Adventurers will head to Sky Trek Adventure Park (www.skytrek-adventure.com) with its spider web of aerial obstacles suspended from tree to tree high above the ground. Participants are safely strapped onto the cables and swing, glide, slide and jump amongst the canopy like a troop of monkeys.
Contact: www.tbnsa.gov.my
6. Forest Research Institute of Malaysia (FRIM)
There are several forested opportunities to the north of the city centre. FRIM is the closest and one of the most popular, as well as being one of the most respected tropical plant institutes in the world.
Images of Forest Research Institute of Malaysia (FRIM)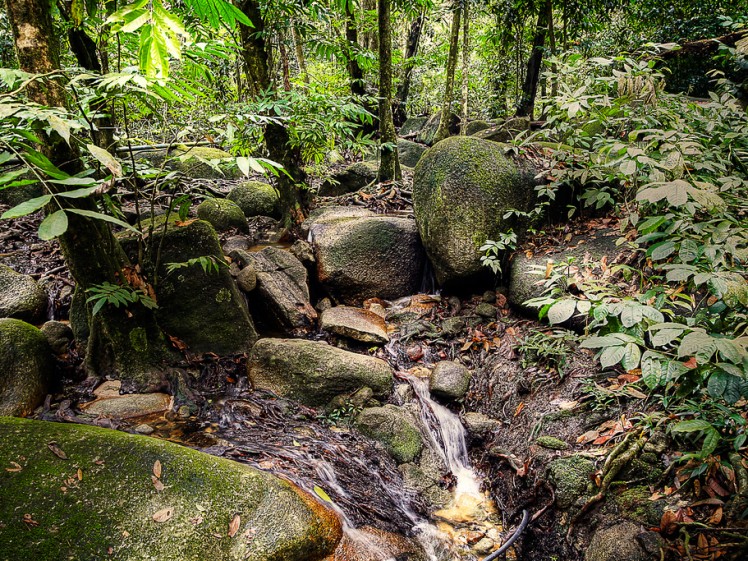 Photo credit: hassan_humayun2002 / Foter / CC BY-NC-ND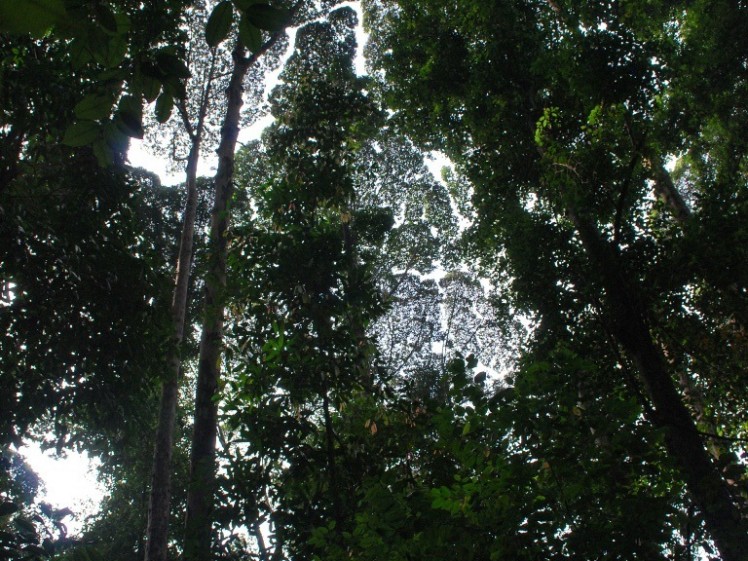 Photo credit: Tianyake / Foter / CC BY-NC-ND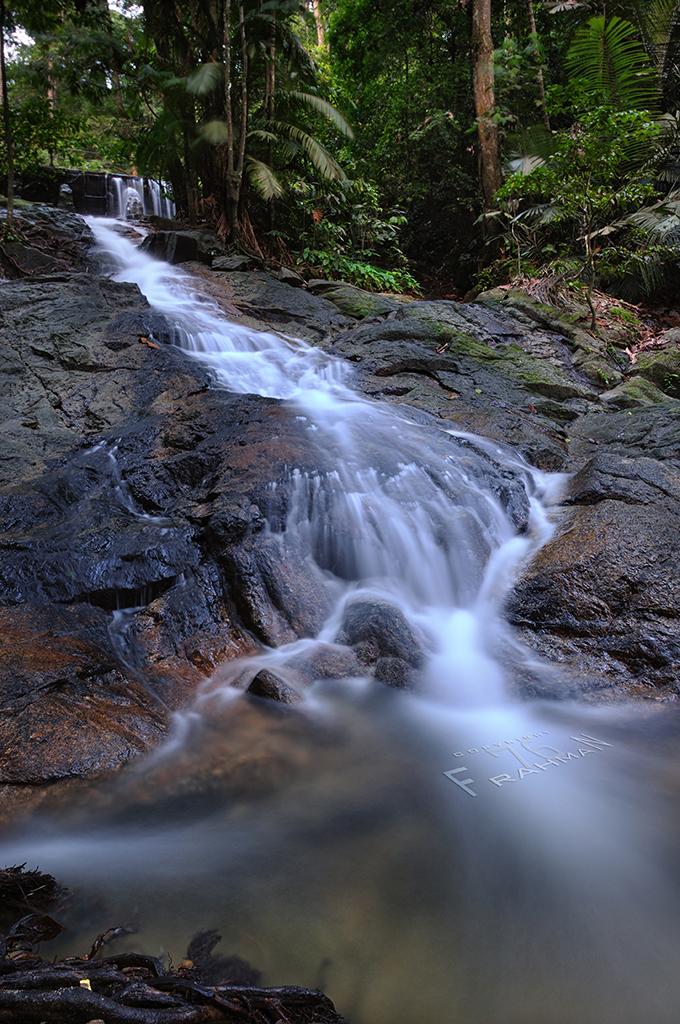 Photo credit: frahmanz / Foter / CC BY-NC-ND
About Forest Research Institute of Malaysia (FRIM)
Things are a little civilised around where the botanical boffins do their work but beyond that, there are trails, waterfalls, streams, and some isolated areas. Many plants from around the globe have been planted in the arboreta, but it's the native rainforest trees that hold the greatest interest for visitors. The place becomes quite crowded at the weekend, especially when events are being held here and parking outside and walking in, could be a lengthy but worth-while exercise. Trails such as the Keruing and Salleh are signposted with interpretative information. There is a charge for each vehicle and passenger and an extra charge for foreigners (or a lower charge for locals holding a MyCard).
Contact: www.frim.gov.my
7. Templer Park
Parts of Malaysia are dotted with rounded limestone hills called karst topography. While those around Ipoh are being extensively quarried, others remain a habitat for some unique plants.
Images of Templer Park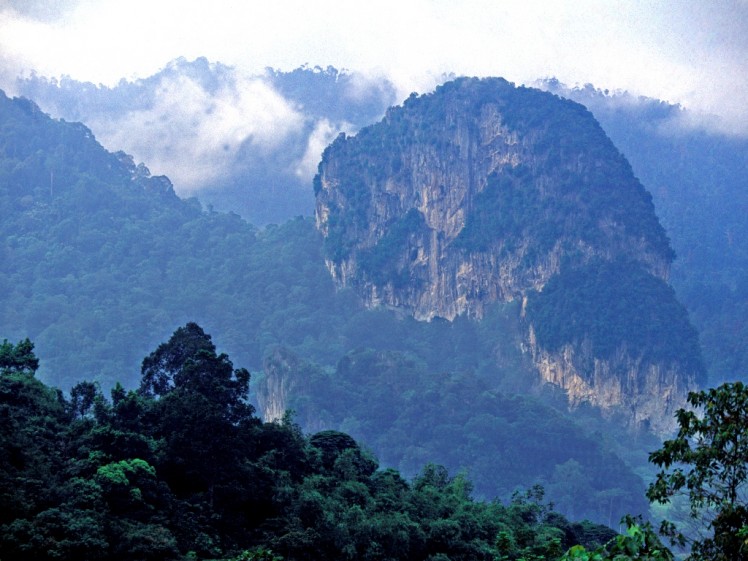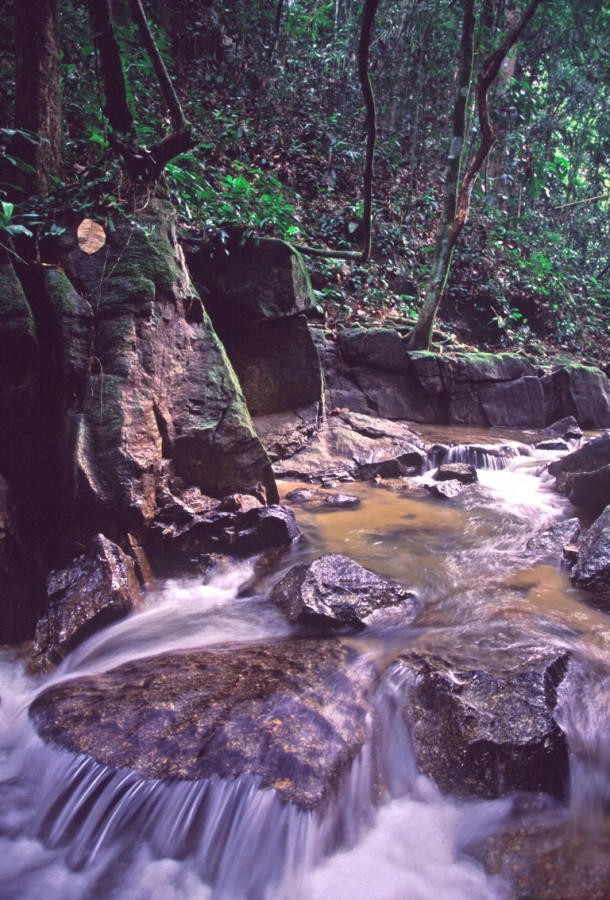 About Templer Park
The closest outcrops to the city are situated in Templer Park on the old road to Ipoh just 20km north of KL. This park is a multipurpose area, too, with a golf course and beyond that, some decent trails, forest, streams, and waterfalls.
Contact: www.tourismselangor.my
8. Komanwel (Commonwealth) Forest Reserve
A little further north from Templer Park and on the left-hand side of the road is Commonwealth Forest Reserve.
Images of Komanwel Forest Reserve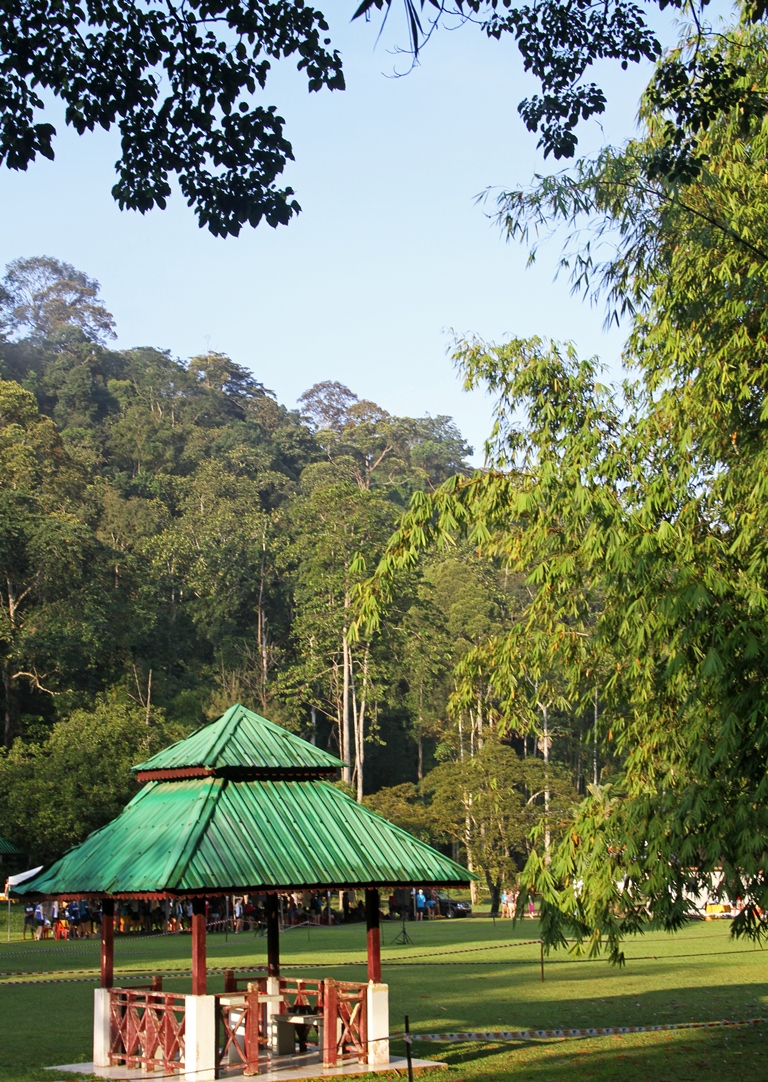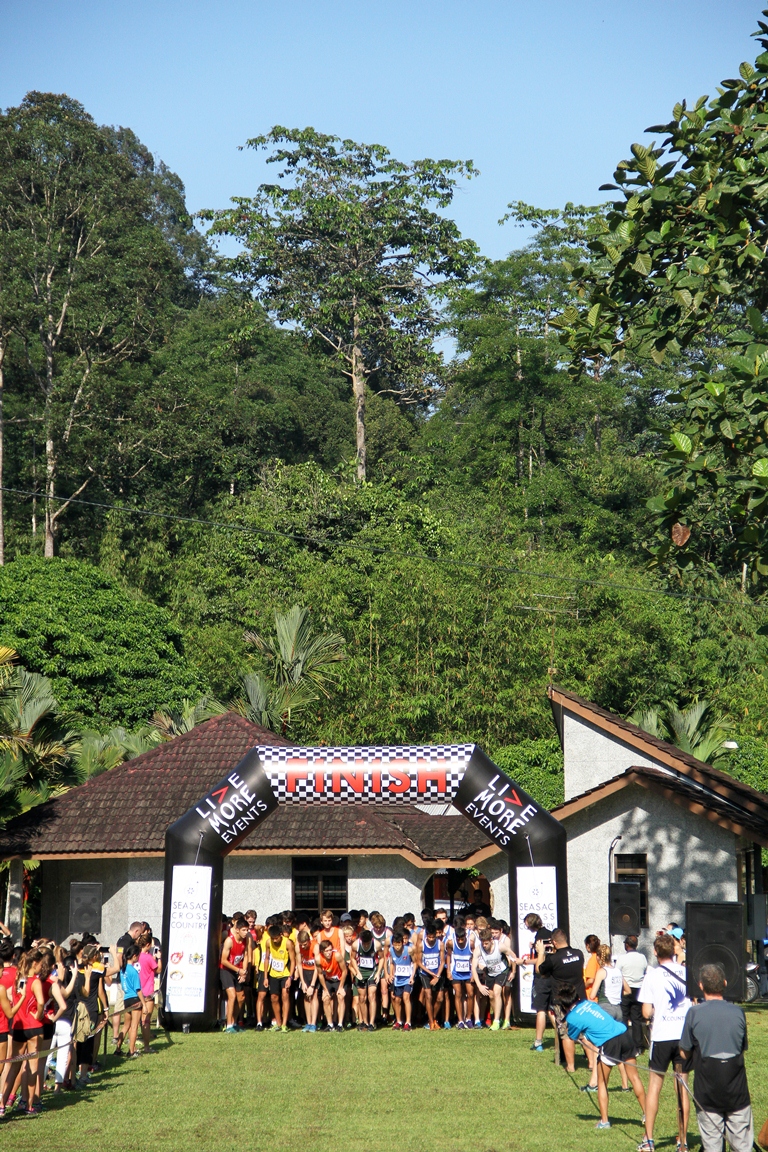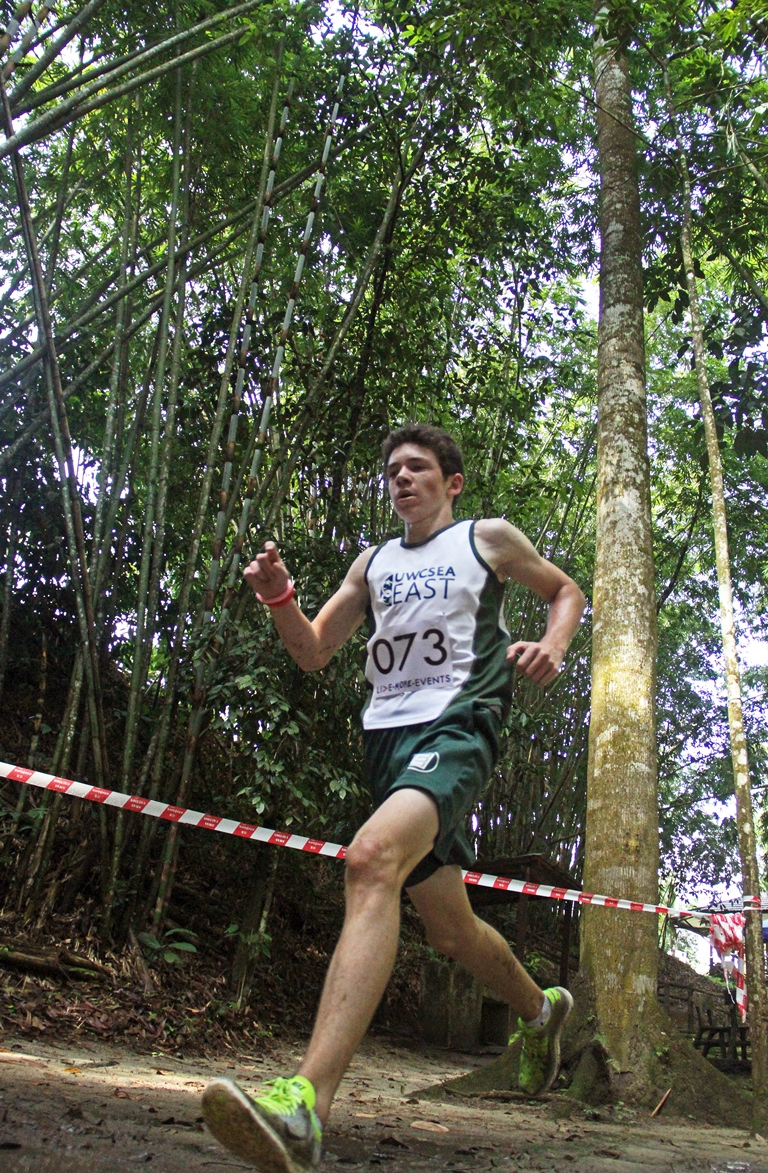 About Komanwel Forest Reserve
While not well signposted (it's 14km north of Rawang), it's worth exploring and visitors can cross the bridge and drive along the sealed road up the hill and into the park. There are expansive grassy areas, a café and some decent trails. These trails are sufficiently undulating to entice cross-country runners and race competitions are often held here. Camping is possible and there are shelters for picnics and a sense of really being a long distance from KL's urban jungle.
Contact: T: 03 6093-0100.
9. Kanching Hutan Lipur
Kanching Forest Recreational Park is also in the vicinity of Templer Park and Commonwealth Forest Reserve.
Image of Kanching Hutan Lipur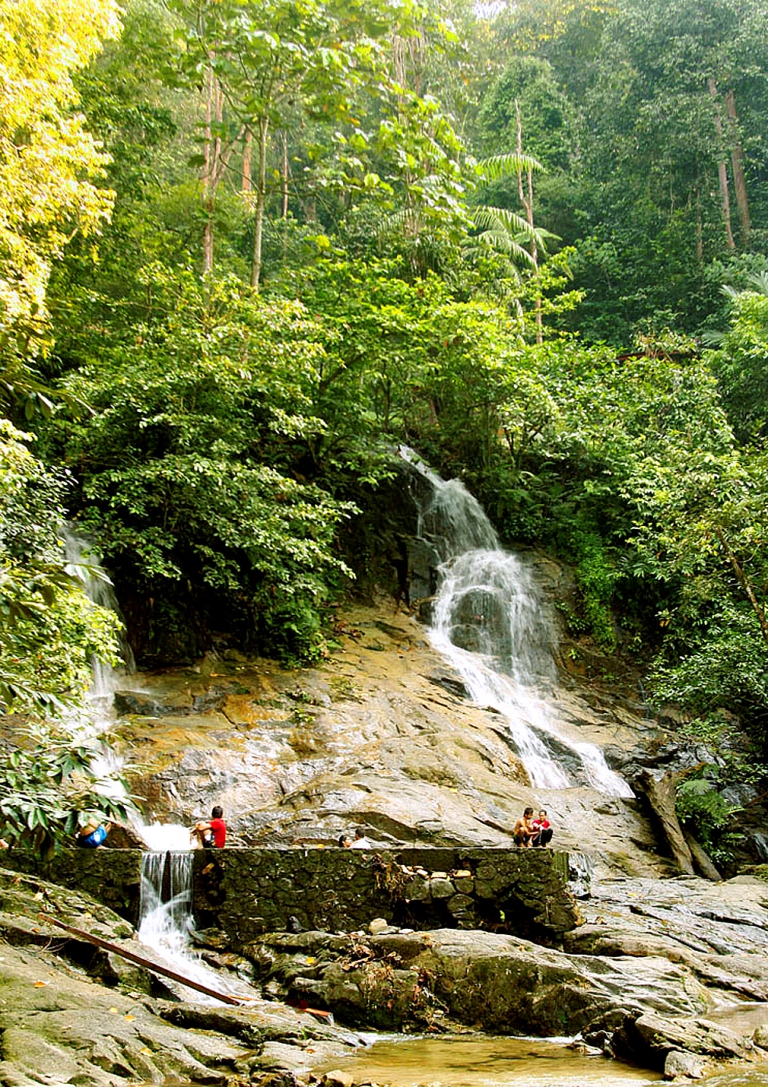 About of Kanching Hutan Lipur
This place is especially popular with locals who come here to swim in one of several pools along the multi-tiered waterfall and forest stream, as well as picnic in the open grassy areas near the park entrance and further up at spots along the waterfall. Unfortunately, cleanliness is not always paramount on the minds of local park users, and indiscriminate littering is a problem that often spoils an otherwise pleasant park.
Contact: www.tourismselangor.my
Source: The Expat Magazine February 2015
---
"ExpatGo welcomes and encourages comments, input, and divergent opinions. However, we kindly request that you use suitable language in your comments, and refrain from any sort of personal attack, hate speech, or disparaging rhetoric. Comments not in line with this are subject to removal from the site. "
Comments