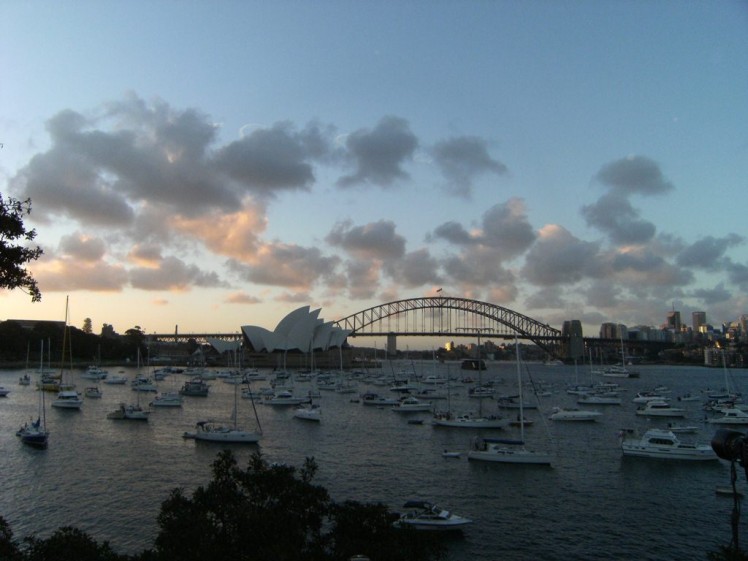 One of Australia's most heralded cities needs to be seen from the inside to be fully appreciated. Former Expat staffer Sarah Rees is now in Sydney, discovering that the pleasures of residency are even richer than those offered to the tourist.
Holidays certainly serve a purpose – rest and refreshment, the opportunity to eat, drink, and spend too much while taking pictures of pretty places. Yet holidays are often of limited usefulness when it comes to properly engaging with a new location or getting to the heart of what the place and its people have to offer.
Sydney is a surely one of the most visited cities in the world, but how many non- Australians can say they have felt the pulse of the place rather than taken pictures and admired the views? Four months in to my new expat life in Sydney and already the city is transformed from the postcard to a rich, long novel that I can't stop reading. A two-week holiday in Sydney was jolly, but residency is opening my eyes to the simpler pleasures of the city and the warmth of the people – the city's true assets.
Embracing the Tourist Route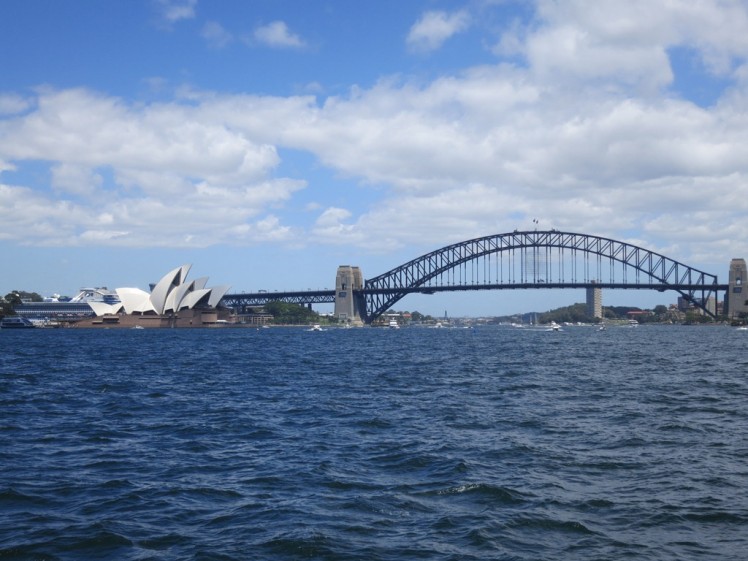 With an eight-and-a-half-hour flying time from Kuala Lumpur, a trip to Sydney is a proper holiday – two weeks minimum and much touring of the main sites, of which the city has a multitude. Tourist heartland is Circular Quay, where iconic buildings and a sweeping glittering bay busy with ferries are given depth by being the birthplace of Sydney.
This area of the city never loses its charm, no matter how many times you turn the corner of the Royal Botanic Gardens and catch a first glimpse of the white sails of the Opera House, the theatre always seeming on the cusp of launching itself into the vibrant blue water.
Enjoy a glass of wine with a view of the ruggedly handsome Harbour Bridge or catch a ferry across the harbour for a chance to admire the towering structures of the city's financial district from the water.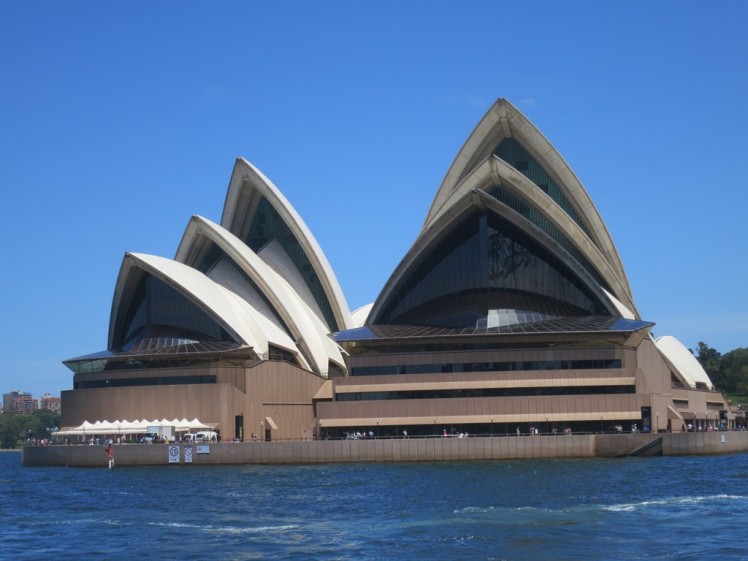 The Rocks is the place to head for something a little more historical – established in 1788, the area was a haunt  of pirates and prostitutes for much of its early life, but today is a charming knot of alleyways lined with original sandstone buildings and intriguing stories of the early settlers.
The area also attracts the contemporary funk of Sydney, with a weekend market selling local produce, food and drink, and all manner of dangles and paraphernalia with koalas and kangaroos on to send to the folks back home while bands strum guitars and serenade the shoppers.
The pleasure of strolling these areas – perhaps drinking a pint in the oldest pub in Sydney – never pales, no matter how many times you find yourself there. An ice- cream underneath the harbour bridge or a mooch at the market is heightened by that gloating glow of knowing that people have paid thousands to be here for one day and you just popped out your house for a walk.
Market Madness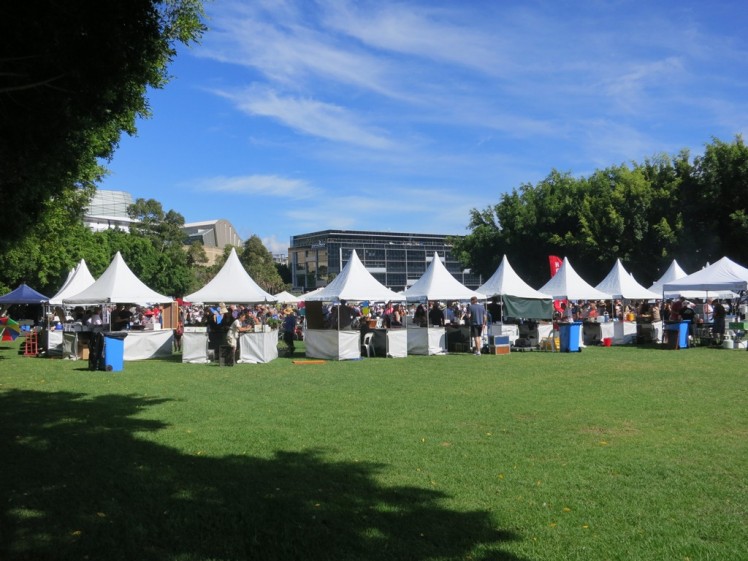 The fact that the tourist heartland of The Rocks has a market hints at a secret that residents of Sydney know all too well – this is a city of markets, where locally produced food, drink and crafts are prized and passionate entrepreneurs are celebrated.
Nearly every neighbourhood has a weekly local produce market, which can be limited to local farmer's wares or extend into clothing, books and toiletries. While the produce is always fantastic – and there are tasters galore, so go hungry! – the stall holders are as eclectic and interesting as the products they sell and these markets bristle with community spirit.
Stop and say hi to 'Chunky Dave', a former music producer who makes and sells his own "100% awesome" peanut butter, while the softly-spoken British expat Fatema has swapped a career in the fashion industry for blending homemade chai tea that reminds her of childhood. Local Sydney residents all have their favourite market, whether it be the seafront Pyrmont Grower's Market or the more extensive Eveleigh Market in its own purpose-built shed. Quirky vintage markets in areas like Glebe and Newtown are good spots for picking up clothes and books, while more permanent markets are found in Paddington.
Park Life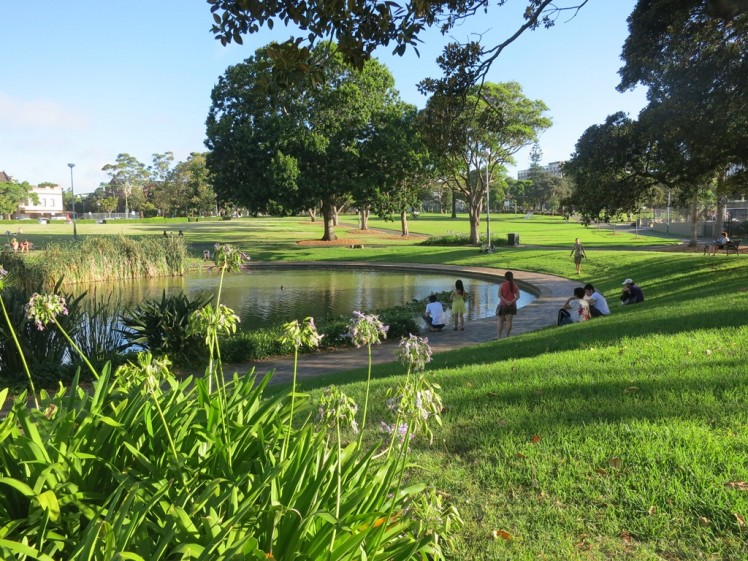 Unlike Malaysians, Aussies are outdoorsy people – they embrace the sunshine and require only the merest hint of brightness to be out en masse in the multitude of green spaces that keep the city pleasant and fresh despite the cluster of buildings and roar of traffic.
Sydney's parks are one of the unsung wonders of the city, numbering over 400 and taking up almost 200 hectares of space. These green and pleasant areas range from small squares of grass in quiet suburban areas to the large and luscious parks complete with children's playgrounds, exercising equipment, explosively coloured flower beds, ponds and lakes, and the odd statue.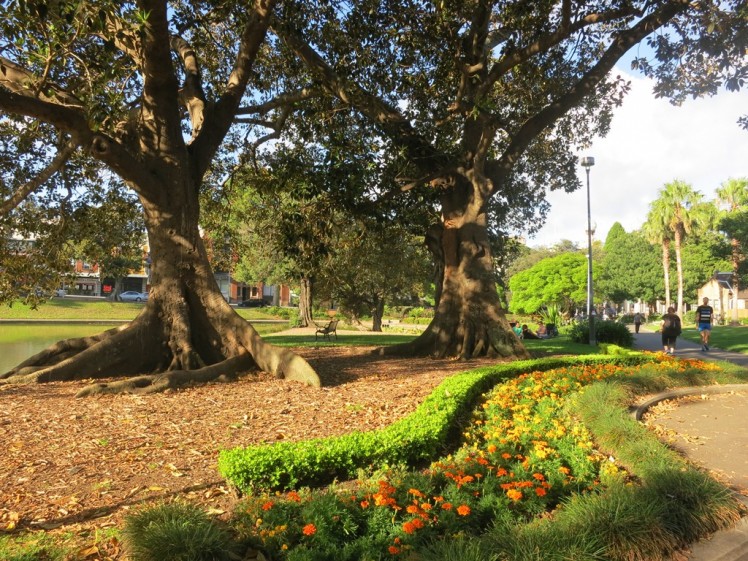 The most welcome surprise is discovering that many of the larger parks house a luscious swimming pool complete with gym, café, and areas to lounge and bask in the sun, and it is here that Aussies rush to during the roasting afternoons or clear mornings year round to indulge in what seems to be a favourite sport (excluding the beloved cricket, of course).
The Royal Botanic Gardens is the supermodel of the park pack – hugging the coast line and brimming with history in the form of statues and museums – but the 'normal' suburban parks are destinations of tranquillity. Take a book and find a shady bench, or go armed with supplies and picnic or barbeque in the charmingly appointed areas – this is park life at its best!
Caffeinated Wonders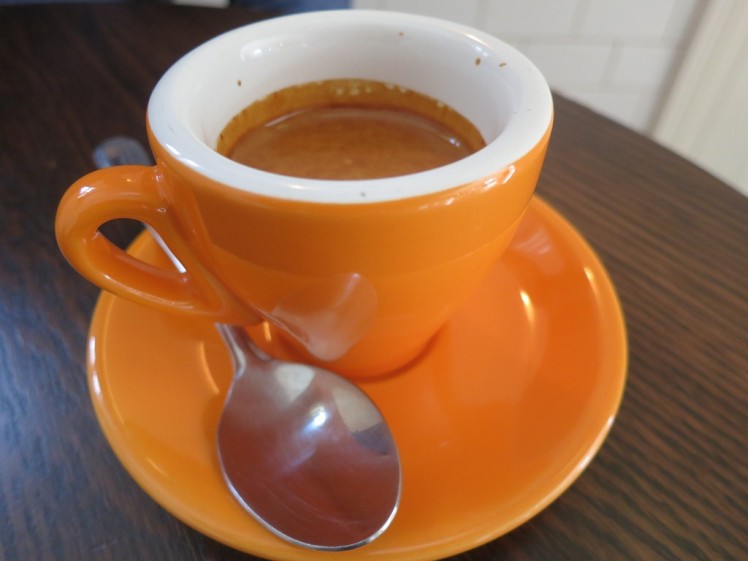 It doesn't take long to realise that the phrase 'coffee culture' seems to have been invented for Sydney, where no street is complete without four or five coffee shops promising home blends for drink in or take away, a queue guaranteed during the prenoon hours.
It is not all grab-and-go in Sydney though – come the weekend and the coffee shop becomes the brunch destination for a slow, lazy breakfast that is something of a religion for the hardworking city dwellers. Start with a coffee, then move onto a freshly pressed juice – preferably with kale, the ingredient of the moment – before turning your attention to the choices for edibles to kick off the weekend.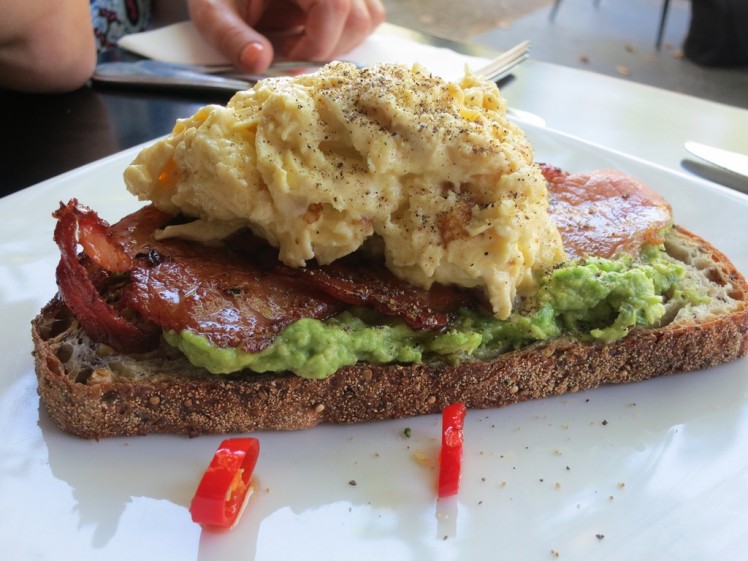 Food during the week will consist of a swift banana bread or croissant, but weekends nudge up the bar with a choice of epic cooked breakfasts, home-toasted muesli, eggs in all styles, and avocado wherever possible.
Belly-filling is not the only purpose of these lengthy weekend activities – the cafés buzz with jovial chat and comments fly table to table, with waiters and owners stopping to chat however packed the establishment becomes. Brunch in the local café is the place to hear about local gossip, happening events or simply meet some of the neighbourhood characters – a refreshing and insightful experience for the newly-arrived.
What Are You Having?
If coffee shops are the oasis of mornings and afternoons, evenings in Sydney are ideally spent in the bar with a cold one. The term 'anti-social behaviour' doesn't seem to co-exist with the drinking enthusiasm in Sydney, as bars are packed every night of the week and yet streets remain calm and safe until morning.
With an ability to drink good-naturedly goes an interest in the drinking 'experience', and for every comfy corner pub complete with slot machines and a predictable menu there is a funky, concept-led bar that takes the beverage-seeker into a new world.
Sydney's CBD is packed with hidden bars, accessible only by taking the lift to level 'R' in an uninspiring office building or dropping down a steep flight of stairs into a basement that stopped time in the 1950s and never caught up. Themed menus and décor are supplemented with eccentric ad highly knowledgeable staff, and drinking becomes an experience and an adventure, and an opportunity to learn and appreciate rather than simply swallowing until the buzz kicks in.
Even for the teetotallers, these funky bars are worth seeking out – the mocktails are usually fun and creative and the bar snacks can be quite ambitious, with one bar specialising in lobster many ways, followed by a deconstructed deep-fried Mars bar for pudding. These venues also hum with fun, a jovial balance of enthusiasm and chilled satisfaction that the Aussies seem to nail to ensure no one is a stranger.
How's Your Day?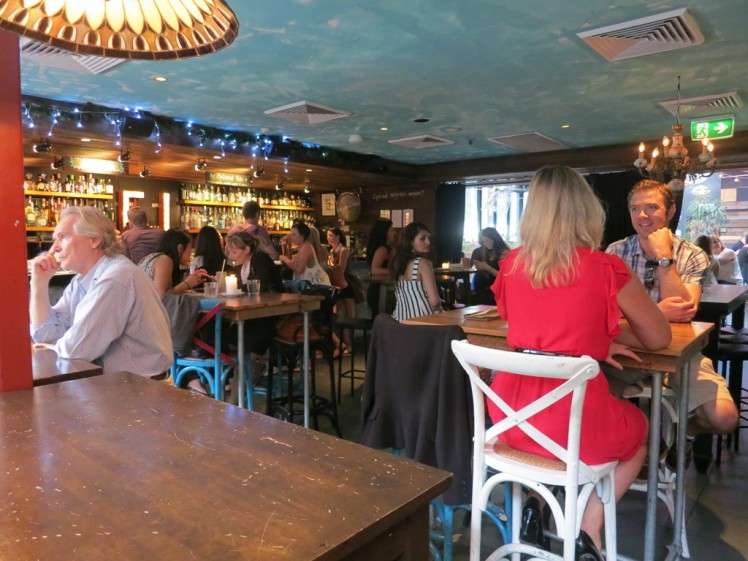 Not many countries in the world would open their arms to foreigners in the way the local people do in Sydney, and the stoic (ok, cold) Britishness in me is startled by the broad smiles and genuine enthusiasm that greets me when I admit I am a foreigner. There is no muttering of 'job-stealing' but an explosion of questions and an eager pride from a people that metaphorically throw open the door to every face.
Every order in a café is met with 'how's your day been?' – a question that is never rhetorical – and each person I meet wants to share something of their life and offer me a nugget of news or a recommendation to make my life easier and my time in their city more enjoyable.
Sydney is far more than some good pictures of the Opera House or the story of the settlers – it is a city alive with performance art and hippies, a gay district that rubs up against China Town as you move from noodles to strip clubs, underground bars to world-class restaurants with eye-popping views. Next comes the beach for smoothies and quinoa, or a picnic in the park after a dip in the pool with the hearty morning swimmers. Variety is celebrated, the city is united yet distinctive, a collection of communities that take pride in their own homes and their city, and take foreigners under their wings with gusto.
If you are lucky enough to have time to step beyond the views on the postcards, Sydney is a city that keeps giving, keeps inviting you further in to share in the simple, wholesome pleasures that the warm-hearted locals embrace.
Source: The Expat Magazine February 2015



" ExpatGo welcomes and encourages comments, input, and divergent opinions. However, we kindly request that you use suitable language in your comments, and refrain from any sort of personal attack, hate speech, or disparaging rhetoric. Comments not in line with this are subject to removal from the site. "



Comments