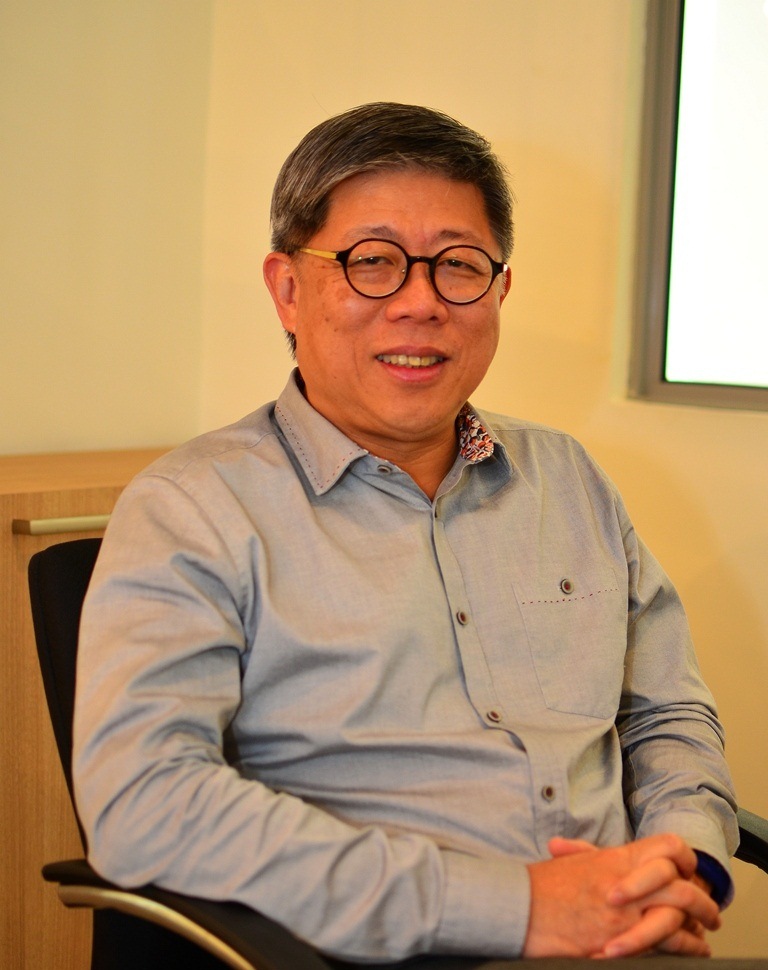 To accurately gauge the measure of any company, you need only talk to its leaders. Editor Chad Merchant sat down with Mr BK Gan, the president of Taylor's Schools, to talk about values, education, and management, along with the most important things parents should look for when choosing an international school.
It goes without saying that you expect the teachers in any good international school to be well-qualified with a background in education. For a department head or principal, perhaps even more so. But the simple truth in schools is that the further away you get from the kids, the less the focus is on educational philosophies and the more it falls on business matters. So when I talk with BK Gan, the ebullient president of Taylor's Schools, an education group comprising over a half-dozen schools in Malaysia and Singapore, I find myself impressed and encouraged that even in such a lofty position, this is a man who, despite a background largely in business rather than in education, is doing what he does because he has a genuine heart for children.
See Also: An Interview with the President of Taylor's Schools, Mr BK Gan: Part 1
A decade ago, BK Gan was working as a stockbroker and, along with his wife, raising two sons in fast-paced Hong Kong. Amid the high-flying dynamism and what was probably a pretty good life, though, BK increasingly found himself looking for something different. He felt particularly drawn to education. "In a world of turmoil and uncertainty," he explains, "I believed that a return to strong core values in schools was truly important." So BK and his family moved back to his native Malaysia, enrolled their boys in Garden International School, and BK looked for opportunities involving kindergarten-age children, that age he felt ideal for impressing the sort of values he had in mind. But a chance encounter with the owner of Taylor's yielded a new opportunity. BK had worked for the man's father many years earlier, and after the initial catch-up, a series of conversations ultimately persuaded BK to join Taylor's Education Group. When the president of Taylor's College retired a short while later, the college and the schools were split into two tracks; BK was asked to handle the schools while the Deputy President was promoted to take care of the college. A new era had begun.
Today, under BK's leadership and passion, the Taylor's Schools brand has evolved and grown to become a true force. With seven schools now, on campuses from Mont Kiara to Putrajaya, from Kuantan to Singapore, BK has the chance, through the Taylor's Schools staff, to deliver core values to and mould the character of the thousands of students being educated in the various Taylor's schools. Overseeing and guiding such a large and dynamic education group comes with its challenges, of course, but BK takes them in stride.
I ask how he goes about creating and managing good schools, and he explains, "We don't really employ a solely topdown approach here. It's genuinely a team effort. Some of the best ideas we have implemented at Taylor's have come from our teachers. And why not? After all, they're the ones tasked with delivering the curriculum, and they have the closest interaction with the students." He goes on to explain his guiding philosophy: "We strive to create an environment of excellence. It's about developing your people, encouraging creativity." BK references a quotation from Sir Richard Branson that sums up his own leadership approach: "Train people well enough so they can leave. Treat them well enough so they don't want to." He concludes, "I believe in hiring the right people, giving them what they need to be successful, then basically turning them loose."
As we neared the end of our conversation, I ask BK what advice he might pass along to parents looking for a new school for their child, especially a first-time expat family putting their child into an international school for the first time. "Parents can look at a school's test results and other academic metrics, naturally," he answers. "These things matter, and of course, the location of the school plays a role, too. but it's also important that parents look at the environment." He goes on to elaborate: "Is it safe and secure? Is it conducive to learning? Look around the school and in the classrooms. Are the teachers engaging with the students, and more importantly, are the students engaging in return? Are they learning? And not just learning by rote, but having fun doing it? Parents can tell when kids are really engaged and learning. Look at the facilities and activities." He pauses, perhaps reflecting on his own experience putting his sons into international schools. "Talk to administrators and teachers, of course, but also try to talk to some students if possible."
Nearly 10 years after stepping into the Taylor's Schools family, BK Gan is now leading it to heights probably not even imagined when he began. Of course, he downplays his role. "I'm more like a conductor leading an incredible orchestra," he explains. "I can direct and lead, but without the talented and dedicated teachers and support staff we have in our schools, my efforts wouldn't amount to much. It's really them. I just try to help them all play their parts."
Source: The Expat Magazine January 2015
---
"ExpatGo welcomes and encourages comments, input, and divergent opinions. However, we kindly request that you use suitable language in your comments, and refrain from any sort of personal attack, hate speech, or disparaging rhetoric. Comments not in line with this are subject to removal from the site. "
Comments