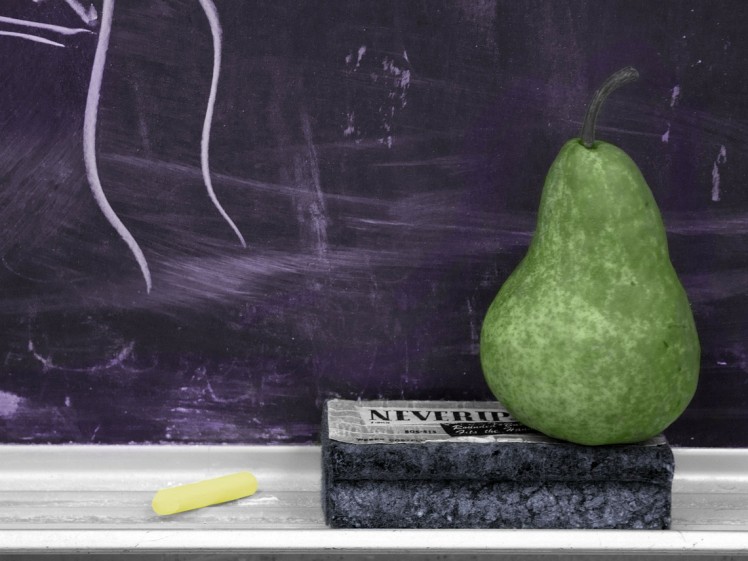 Having been in his post as the Head of Primary at Garden International School Kuala Lumpur for six months now, Colter Watt sat down with TEG's Marybeth Ramey to discuss his own perceptions and evolving theories on many issues.
Garden International School Principal Stuart Walker announced in January 2014 the following:
"I am pleased to announce the appointment of the new Head of Primary School, Mr. Colter Watt, who will be taking over from Mr. Neil Smith in July 2014. After receiving over 70 applications from around the world, short-listed candidates were submitted to a rigorous interview process involving students, parents, staff, the Primary Leadership Team, and the Board of Governors. The overwhelming view of all was that Mr. Colter Watt should be appointed to the position. Colter is currently the Head of Primary at the British International School (BIS) Warsaw. Prior to this he served in the same post at BIS Shanghai. Colter is an American citizen but has spent his professional career in the United Kingdom, China and Poland. Colter is married and has a two year old daughter."
TEG: It is not too often that over 70 international applications are received for one Head of Primary position in an International School, particularly from Westerners who come from extremely diverse cultures and traditions. Can you elaborate on why you decided to put your name in the hat, so to speak?
CW: It was the opportunity to work at Garden International School. The school has one of the highest reputations of all international schools and is a much sought-after post. The school is known to be one of the most forward-thinking schools in the world that offers the best possible professional development and learning for its teachers. GIS has a relentless pursuit for excellence and continually strives to stay ahead of the educational curve. It's an exciting place to be as professionals who relish challenges can thrive.
My educational philosophy aligns perfectly with GIS's and its focus on holistic education. The school has the right measure of providing academic rigour alongside focusing on learner skills and producing well-rounded global citizens.
TEG: Just how culture-shocked were you when arriving in Malaysia from your years in Poland? What are a few of the major things that stood out to you socially, environmentally, and educationally?
CW: Arriving in Malaysia wasn't much of a culture shock, just pure excitement! After previously living abroad in South Africa, England, China, and Poland, I was ready for anything. We love the warm welcoming smiling faces of Malaysians and of course the food. We spend as much time as possible trying to sample all of the incredible Malaysian dishes and cuisine. Malaysia has a diverse richness of cultures and history and we have enjoyed learning about all of these from newly made friends and colleagues.
TEG: GIS in Kuala Lumpur is known to be not just academically excellent, but a genuinely caring school, too. Could you elaborate on a few of these aspects that GIS is so well-known for?
CW: We strongly believe in the need to develop a greater sense of empathy amongst our students. We follow a 'Positive Behaviour' approach, based on the restorative justice model. Students are made aware of the impact of their actions to others or the school community. We have built an ethos where accountability for student's actions is key. Students understand their responsibility to restore the harmony when things go wrong and they are encouraged to choose their own consequences with the support of the adults in school. Building this accountability creates a sense of positive behaviour that leads to positive relationships.
TEG: How do international schools in the UK, China, Poland, and now Malaysia measure up against each other, in your eyes? Specifically in terms of child friendly environments that take care not to squash a child's natural curiosity whilst still maintaining academic rigour, the degrees of involvement of parents, and the amount of community service programmes for the different levels?
CW: All the international schools are focused on these to differing degrees. GIS really stands out when it comes to setting the standard for the acquisition of skills through enquiry based learning and the community service opportunities we provide for students. I hope to further develop this as the new Head of Primary. The one question that I continue to ask the students this year is, "How do you plan to use your life to positively impact others?" It is a tremendous privilege to attend one of the best international schools in the world and we want to make sure that our students know that with this great privilege, comes great responsibility. They understand what it means to be an active global citizen and that it is their obligation to be agents of change to help create a sustainable and peaceful planet.
Source: The Expat Magazine January 2015
---
"ExpatGo welcomes and encourages comments, input, and divergent opinions. However, we kindly request that you use suitable language in your comments, and refrain from any sort of personal attack, hate speech, or disparaging rhetoric. Comments not in line with this are subject to removal from the site. "
Comments