Written by Mohd Ikrham Merican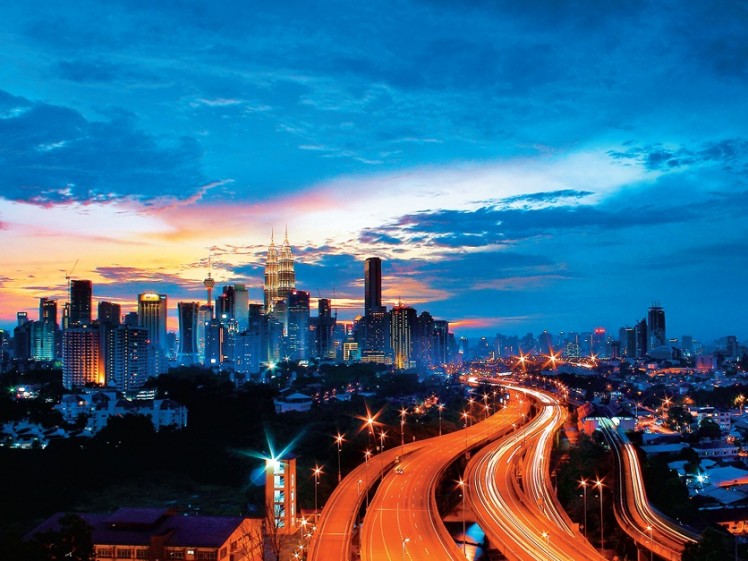 As Malaysia's primary economic engine, Kuala Lumpur and its environs exert a strong influence on the rest of the country and remain a key attraction for property investors. Here, an industry insider looks at the realities of today's market in Greater Kuala Lumpur.
Greater Kuala Lumpur (GKL) continues to grow steadily and is expected to grow to a population of 10 million people by 2020 or thereabouts. This would be a significant milestone as Kuala Lumpur would join the ranks of Tokyo, Shanghai, Seoul, New York City, Los Angeles, and London amongst others, to become a major world city.
This would have substantial implications for the property market in GKL. Robust population growth means strong demand in the property market. If the city's growth continues to be planned in a sustainable way, it will progress on its impressive trajectory towards becoming a world-class city with a very attractive property market.
In the following paragraphs, I will highlight some important notes on the economy, GKL's conurbation, planned infrastructure for GKL, and where demand areas are. It will become evident that GKL remains one of the best property markets in the region, if not globally.
GKL consists of 10 municipalities in Kuala Lumpur and its surrounding areas, which include Kuala Lumpur, Ampang Jaya, Petaling Jaya, Subang Jaya, Shah Alam, Kajang, Putrajaya, Klang, Selayang, and Sepang. Essentially, GKL is the city of Kuala Lumpur and its surrounding area in the state of Selangor.
Based on the city's conurbation, this geographical boundary for GKL will shift and expand in the coming years, mimicking other megacities, like Tokyo, for example.
The Economy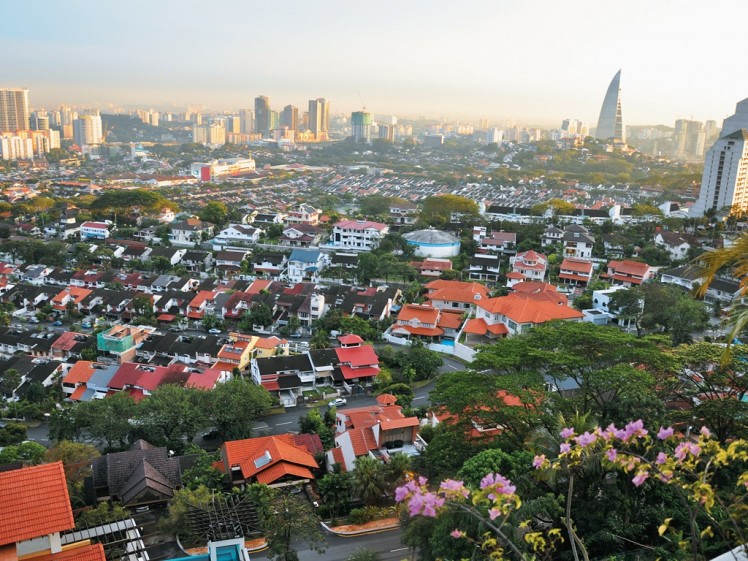 In last year's report on GKL, I wrote that, "Backed by a strong economy, robust population growth, good infrastructure, and excellent lifestyle options, the property market in GKL is still poised for attractive growth." This still remains true. However, the country is battling a perception problem with regards to the state of the economy, which a frustrated Zeti (Bank Negara Governor) highlighted recently. She said that she "was disappointed that the global market has not given due recognition to the fact that Malaysia has a diversified economy where the manufacturing and services sector made up 80 percent." (Malay Mail, 13 Nov 2015)
The falling ringgit, drop in oil prices, rising costs, and housing affordability issues have also affected domestic investment into the property market.
Amidst this backdrop, experts from various reputable global institutions have given Malaysia very strong endorsement. The World Economic Forum in its Global Competiveness Report 2015, ranked Malaysia up two notches to 18, making it one of the most competitive economies in the world, beating Australia, Korea, and China.
All three major rating agencies – Fitch Ratings, Moody's, and Standard & Poor's – endorsed Malaysia's economic reforms and policies in a dialogue session in Kuala Lumpur on 21 September 2015.
Foreign Policy Magazine in its Baseline Profitability Index 2015 ranked Malaysia as the sixth-most attractive investment destination out of 110 countries.
Whilst there is a fear that the property market, especially in GKL, is in a bubble, Shan Saeed, Chief Economist at IQI Group, eloquently dispels this myth. He says, "There is a clear difference between Bubble and Bull Run. In a bubble investment, all investors jump into the asset class such as real estate without understanding the fundamentals. In a bull investment, investors take strategic analysis, understand the economic fundamentals, and make investments accordingly in real estate."
Shan points out that Malaysia had a bull run in the previous years and did not show signs of being in a bubble. There is, nevertheless, a gap between these facts and the opinion of the man on the street. Closing this gap will be a challenge in the short to medium term.
GKL Conurbation

Photo credit: Hadi Zaher / Foter / CC BY-NC-ND
A megacity can spawn either from growth within proper city boundaries as in the case of Shanghai, or it can be the result of an amalgamation of a few metropolitan areas as in the case of Tokyo. By definition, GKL is an amalgamation of different metropolitan areas and suburbs. This convergence in growth is known as conurbation.
Economic and geopolitical developments in Malaysia are fast shaping the conurbation of GKL, and I believe in the years to come, GKL will be an area that extends from Kuala Lumpur proper to Seremban.
As the Iskandar Region grows, the need to connect it to GKL becomes increasingly important. The Malaysian government is very serious about this and is backed by the Singaporean government in this effort. With backing from both governments, the Iskandar Region is set to grow as planned. Manufacturing, logistics, oil and gas, education and tourism are amongst the growth areas in Iskandar.
Naturally, seamless connectivity between Iskandar and Malaysia's political and economic capital takes centre stage. In this sense, Iskandar acts like a magnet, pulling GKL's infrastructure development southward and in the process intensifying population growth towards the south. The catalyst for this will be the highspeed rail (HSR) between Singapore to KL.
The proposed HSR will have stations in major towns between Iskandar and KL, one of which is Seremban. When the HSR is ready, living in Seremban and travelling to KL would be no different than living in Kota Damansara and travelling to KL today.
In addition to this, the need for more affordable housing is driving first-time homebuyers southwards. Developers are following the infrastructure southwards, venturing further away into areas where land cost is cheap and building affordable homes more practical. Current growth areas include Cyberjaya, Putrajaya, Semenyih, Dengkil, and Nilai. Connectivity is getting better to these areas with highway and rail link networks being built or planned for the future.
The National Land Transportation Commission (SPAD) already foresees the fusing of GKL and Seremban to form a larger GKL in their National Land Public Transport Masterplan. In this Masterplan, the fusing of Kuala Lumpur, Shah Alam, Putrajaya, Klang, Nilai, and Seremban is identified as the national growth conurbation.
Infrastructure for GKL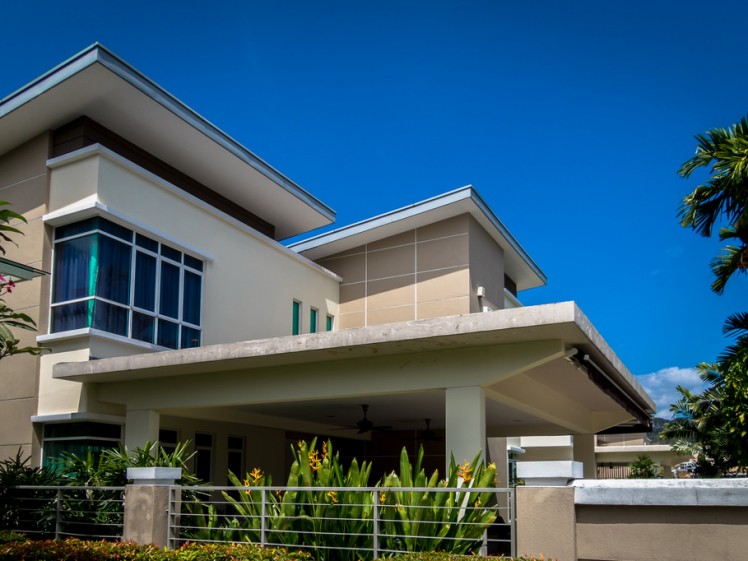 Photo credit: stratman² (2 many pix!) / Foter / CC BY-NC-ND
Government spending on infrastructure is a key ingredient to sustained economic growth. The more a government is willing to plan and spend on its infrastructure therefore bodes well for the property market. To this effect, the Malaysian government has been doing a great job, especially in GKL.
While Malaysia boasts the best-developed infrastructure among Newly Industrialized Countries in Asia, much of this infrastructure coalesces in GKL. GKL is home to a best-of-class airport, good road connectivity, and numerous rail network systems that are being extended or newly built. Examples include the LRT, MRT, Monorail, ERL, and Komuter.
SPAD's Master Plan for Land Public Transport is comprehensive and impressive. With the proposed MRT extension, there will be greater connectivity to Putrajaya and Cyberjaya. The LRT Line 1 and 2 extensions will make Subang Jaya, Puchong, and Selayang better-connected areas. Klang will join the fold with LRT Line 3.
The Bus Rapid Transit (BRT), which is an exclusive busway lane, will improve connectivity to areas without rail networks. Klang will again benefit from a BRT line. Sunway already has an operating BRT line.
Proposed BRT corridors include:
• KL – Ampang
• KL – Klang
• KL – Puchong
• Damansara – Kinrara
• Kota Damansara – Shah Alam
• Putrajaya – Kajang
• Ampang – Kepong
• Putra Heights – Putrajaya
• Kerinchi – Alam Damai
Properties within the BRT corridors will get a boost in terms of demand, not unlike what the LRT and MRT have done for the property market. Overall, SPAD had a good plan that extends well into 2030. The improvements and extensions to the bus and rail networks will continue to drive GKL's property market steadily.
Demand Areas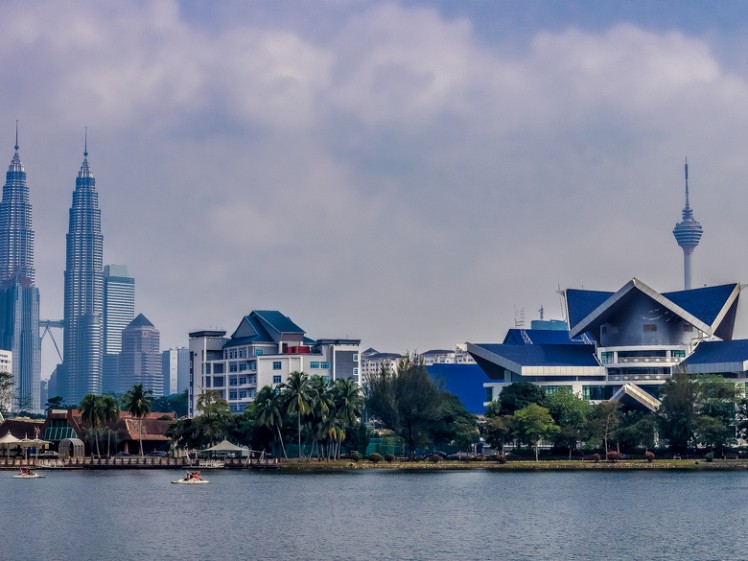 Photo credit: Hadi Zaher / Foter / CC BY-NC-ND
Demand is strongest now and in the coming years for affordable housing. GKL has a severe shortage of affordable housing. Developers who are building products within the affordable range are selling very fast and easily.
But what is affordable? A commonly accepted definition for affordable housing is that the monthly mortgage on a house does not exceed 30% of the median household income.
By this definition, affordable housing can be separated by state. Dr. Daniel Gambero, CEO of REI Group, has collected household income data from primary sources and come up with a state-by-state figure for what is affordable. For example, in Kuala Lumpur, affordable housing is around RM750,000. In Selangor it is RM350,000. In GKL therefore, affordable housing would be houses that are between RM350,000 to RM750,000.
In terms of size, two- and three-bedroom properties that have built-up areas of 900 to 1,200 sq ft are sufficient for the median household size in GKL. Products that are priced and sized within the above range will have the greatest demand in 2016 and the following years. This can be verified by looking at the healthy sales record of developers building products in this range.
Currently, areas that can offer affordable products are concentrated in the south of GKL and include Semenyih, Kajang, Dengkil, Putrajaya, and Cyberjaya. It is estimated that by 2020, GKL will have a shortfall of nearly one million affordable houses, so it's clear that the affordable housing market has immense growth prospects.
Foreign investors however, will not be able to participate in this segment as Malaysia has a minimum purchase price of RM1 million for foreign property buyers, with some states' minimums set even higher. But rest assured, there are demand-driven properties in the above- RM1 million segment, too.
Properties in this segment with good location and lifestyle value within GKL are faring well now and will continue to do so. In general, such properties are close to:
• World-class shopping centres
• International cuisine
• A variety of family-based entertainment outlets like sports facilities, country clubs, and golf courses
• International schools
• Reputable healthcare centres
• Tourist attractions
Places like Mont Kiara, Bangsar, Desa Parkcity, and KLCC (including its surrounding areas) have good demand from both local and expatriate markets. However, investors should bear in mind that luxury properties with very high price tags have a commensurately smaller demand pool.
Most property investors are very focused on the residential market in GKL. The average yield from the residential market is 4.24%, which is good, but not fantastic. Savvy investors can leverage GKL's healthy tourism market for better returns. In 2014, Malaysia recorded 27 million tourist arrivals. In Kuala Lumpur alone, there were 16.5 million hotel check-ins. That's about 45,000 hotel guests every day with only 39,000 hotel rooms in all of Kuala Lumpur.
Investing in vacation rental products in the KLCC area can produce rental returns as high as a whopping 8%, nearly double the national average. There are developers offering such products in the primary market and there are many serviced apartments in the secondary market that would make a good case for vacation rentals.
Conclusion

Photo credit: Akira Mitsuda / Foter / CC BY
The property market in GKL is healthy with its vital signs stable. It is backed by an economy that has strong fundamentals and attractive for foreign investors. However, in the next two years, it's forecasted that GKL will be battling a perception problem, one exacerbated by global economic turmoil.
This challenge notwithstanding, GKL is poised to become a major city and will fuse together with its surrounding suburbs and towns as far away as Seremban. This growth and conurbation is driven by strong catalysts, including Iskandar Malaysia, the HSR, and numerous infrastructure improvements.
The growth of GKL is also supported by robust population growth. All this bodes well for the property market. Demand will be strongest now and in the coming years for affordable houses in the RM350,000 to RM750,000 range.
Whilst foreigners cannot participate in this segment, there are many opportunities in the right locations. Places like Mont Kiara and KLCC – which offer location advantages, family-based entertainment, and proximity to quality international schools – will still command good demand.
Source: The Expat Property Guide 2016
---
"ExpatGo welcomes and encourages comments, input, and divergent opinions. However, we kindly request that you use suitable language in your comments, and refrain from any sort of personal attack, hate speech, or disparaging rhetoric. Comments not in line with this are subject to removal from the site. "
Comments