As a greater number of foreigners choose to settle down in Malaysia, whether for work or to retire, the question of where money is best spent on property looms large.
It is easy to see why foreigners are increasingly choosing to settle down in Malaysia. As gloomy prospects and rocketing prices dampen spirits in the West, foreign eyes and wallets are drawn to Southeast Asia. Malaysia offers an ideal mix of bustling cities and island escapes, jungle adventures and kampungs, as well as the benefit of being superbly connected to the rest of the continent and the world. Renting property can quickly seem like wasting money as the months turn into years, and many foreigners are considering purchasing property, conscious that it offers a wise investment in a country that is on the rise.
One of the key decisions in buying property is deciding where to invest your money, and while no one can offer the golden tip, here is a look at the most popular areas to tempt anyone with an eye on property.
1. Greater Kuala Lumpur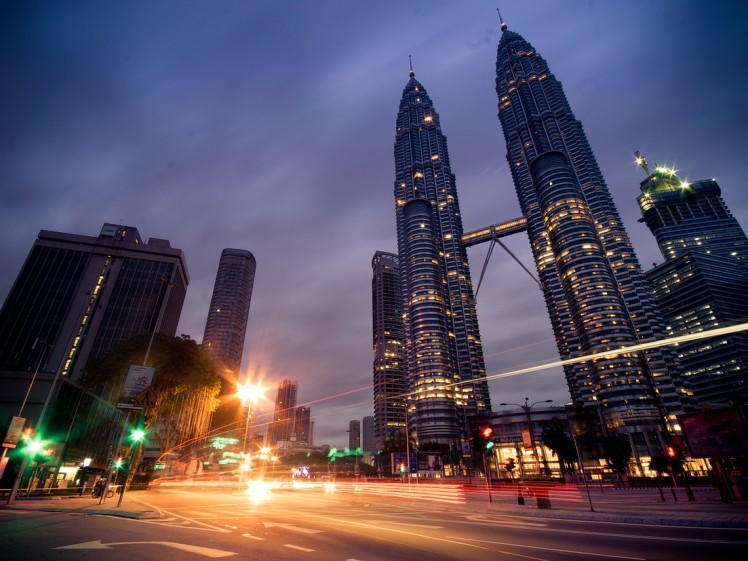 Petronas Twin Towers
The capital city is the first port of call for most people passing through the country, and many buyers find homes in the various neighbourhoods that surround the capital and form part of Greater KL.
The capital balances the combination of being a modern metropolis and cultural city fairly well and KL offers all the comforts you could wish for, so living within close range of the area is a real plus point. The city is also convenient for KLIA and the KLIA 2 – air links to the region and the world – and has good transport and road connections to the rest of the country and the region. Plus, city living does not necessarily mean living in the manic heart of KL itself; the various surrounding neighbourhoods – the hotspots being Bangsar, Sri Hartamas, and Mont Kiara – can offer a more community-focused life.
It goes without saying that prices are higher in Greater KL than in other areas, and as more and more apartment buildings go up, some may worry that value will drop. Prices vary, but a 5-bedroom house in Mont Kiara starts at RM1.65 million. Be aware that, as the "hotspot" areas continue to change rapidly, there is a chance that an ugly building that disrupts your view may be built.
2. Selangor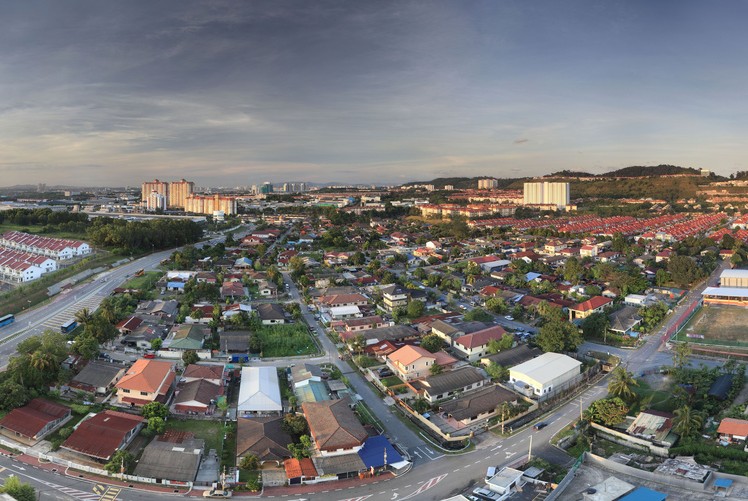 Puchong. Photo credit: hugolim.com / Foter / CC BY-NC-SA
Just across the state boundary in Selangor, life feels a little less crazed. There are parts of Petaling Jaya – the most prosperous region in the state for property – where secluded houses with views of lakes and parks exist, offering solitude and yet retaining good links to the highway network.
An increasing number of companies are making their headquarters in Selangor, and with a number of international schools located here, many people are looking to areas such as Ampang and Seri Kembangan to invest their money. Prices can be cheaper here than in places such as Bangsar, but new rules imposed by Selangor regarding property purchases by foreigners largely offsets this.
For those working in the city centre, living in Selangor adds more time to the daily commute, although there is an LRT train line running from Gombak to Kelana Jaya or the KTM which runs all the way to Klang.
3. Penang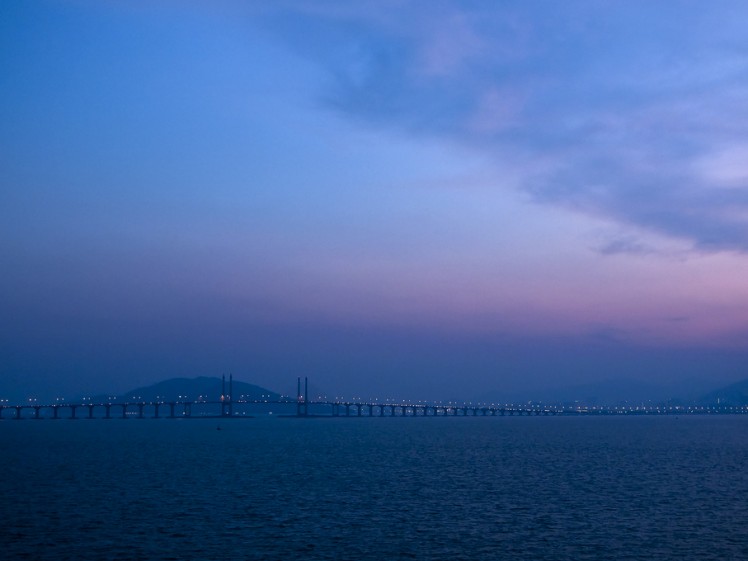 Penang Bridge. Photo credit: sierra2u / Foter / CC BY-NC
More and more expats are choosing to make Penang their home, as the state offers island living in a city rich with heritage and culture and some of the best food in the country. There is also a choice of excellent and well-established international schools and a thriving expat scene, while local Penangites are also becoming increasingly proud of their island.
Penang will be heavily involved in the Northern Corridor Economic Region development plan which is aimed at raising the social and economic
standards of the northern states, and many high-profile projects have already been planned for Penang.
Bearing all this in mind, it comes as little surprise that Penang house and apartment prices are on the rise, and the cost of a 5-bedroom bungalow in the Batu Ferringhi area is comparable to a house in Bangsar in Greater KL, but with a sea view, of course!
4. Johor

Photo credit: Sarmu / Foter / CC BY-NC-SA
The third-largest state in Peninsular Malaysia, Johor has always benefited from its proximity to Singapore and offers a mix of modern culture and rural, coastal life.
Johor is set to become a serious residential and commercial hub thanks to the Iskandar Development, which is already well underway, with superb residential areas being built. The Iskandar region also offers many campuses of various educational institutions from all over the world.
Prices start at around RM300,000 for a 3-bedroom condominium, but can rise to around RM2.3 million for a house in one of the stunning new developments that offer facilities such as golf courses, shops and restaurants, and 24-hour security.
5. Sabah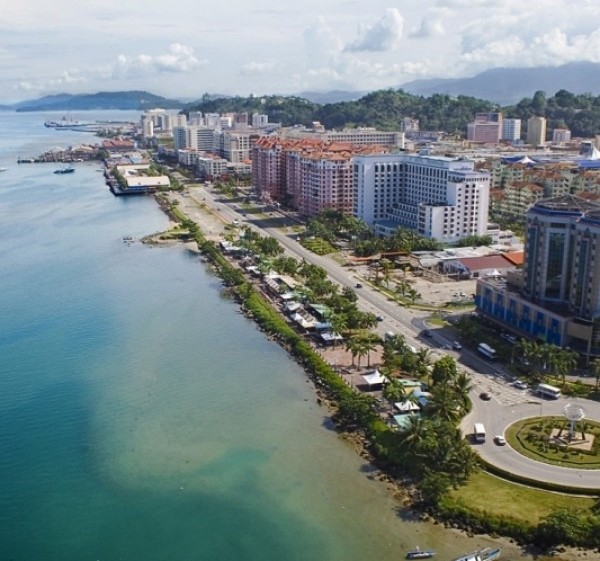 Kota Kinabalu. Photo credit: Flanegan / Foter / CC BY
Sabah is known to tourists and expats alike as a nature lovers' paradise with its lush rainforests, fascinating wildlife, and stunning beaches. While it may not be a great location for those working – most jobs will be in Peninsular Malaysia – many expats are choosing to retire in Sabah, and property developers have responded by producing exotic properties to tempt those looking to invest.
The state is well-connected to KL and the region via Kota Kinabalu International Airport, and as the area sees a steady stream of tourists, many people are choosing to buy holiday homes. Prices for a 3-bedroom condominium start from around RM450,000 but can rise to RM1.7 million for some of the new developments. Those with an eye for business could snap up a new apartment or two and then see steady returns by renting them out to the constant influx of tourists and expats.
6. Melaka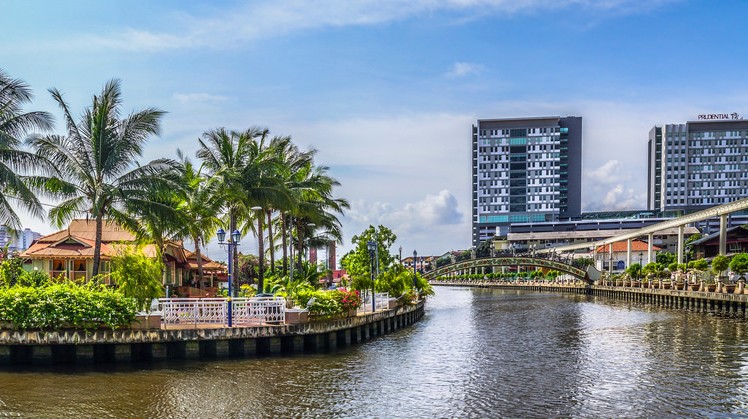 Melaka River. Photo credit: Hadi Zaher / Foter / CC BY-NC-ND
Melaka attracts millions of tourists who flock there to admire the architecture that is well preserved, as Melaka became a UNESCO World Heritage Site in 2008.
Melaka is a small, sleepy place during the week, but can turn more frenzied as the visitors descend at the weekends. That said, it still offers a far more relaxed life less than two hours from KL. There are a number of international schools and good hospitals in the area, so while finding work may be difficult, the family is easily provided for.
Property prices are cheaper in Melaka than in the capital: a 3-bedroom condominium starts from RM400,000 and many new development projects are in progress.
7. Perak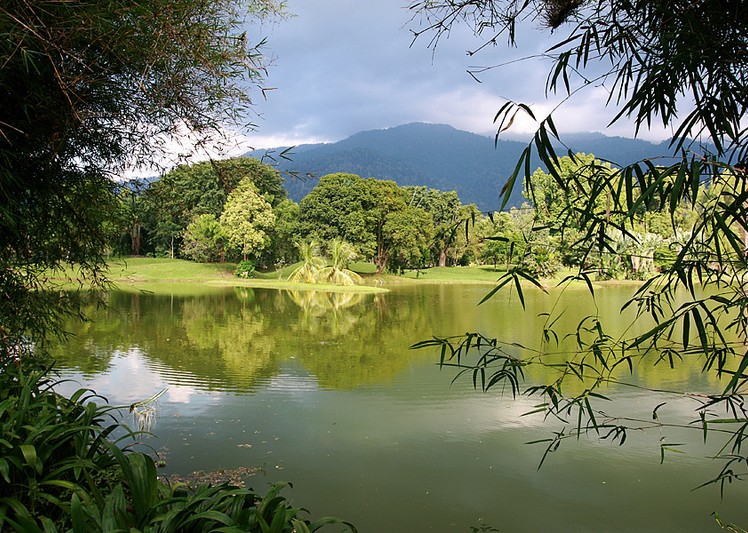 Taiping Lake Garden. Photo credit: Tukang Kebun / Foter / CC BY-ND
Many people – both foreigners and locals – visit Perak to enjoy the cultural and culinary treats on offer in Ipoh, where colonial buildings and a slower pace of life give a glimpse of the Malaysia that used to be. Ipoh is well-connected to KL by the North-South Highway as well as the ETS (Electric Train Service, which can drop you in Ipoh just two hours after leaving KL Sentral).
There are several modern developments in progress offering a high-end option for property seekers, and a 3-bedroom condominium in such a project starts at under RM400,000, still a steal compared with many other regions of the country. Perak state also offers one of the lowest minimum purchase prices for those under the MM2H programme.
While some people watch the alarming rate of construction in the country and worry that this property bubble will burst, there can be no doubt that the numbers looking to invest continue to rise, and Malaysia seems set to enjoy a boom for a time yet. Investing in property is a big decision but one that can be hugely profitable, and by seeking good advice, taking time to look around thoroughly, and asking the right questions of the developers, buyers can cut their risks and put their money into something worthwhile.
Source: The Expat Property Guide 2015
---
"ExpatGo welcomes and encourages comments, input, and divergent opinions. However, we kindly request that you use suitable language in your comments, and refrain from any sort of personal attack, hate speech, or disparaging rhetoric. Comments not in line with this are subject to removal from the site. "
Comments