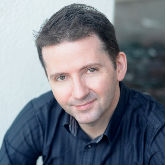 Featured image above: The pagodas of Bagan 
A country long closed to tourists and consistently ranked among the world's worst for the oft-joined scourges of corruption and systemic human rights violations, Myanmar has seen plenty of positive changes in recent years. Editor Chad Merchant visited and found the awakening country and her people both engaging and enriching.
I had long had Myanmar (which formally changed its name from Burma in 1989) in my travel sights. It's not far from Malaysia, and I had heard only good things from friends and colleagues who had travelled there. So when the opportunity came to visit Yangon, Mandalay, and Bagan, I seized it. The trip would have me flying into Yangon, staying overnight, then taking an early-morning domestic flight to Mandalay, where I'd board a stately cruise ship called the Belmond Road to Mandalay and take a three-night voyage down the mighty Irrawaddy River to Bagan, then fly from there back to Yangon, spend another day and night, then return to KL.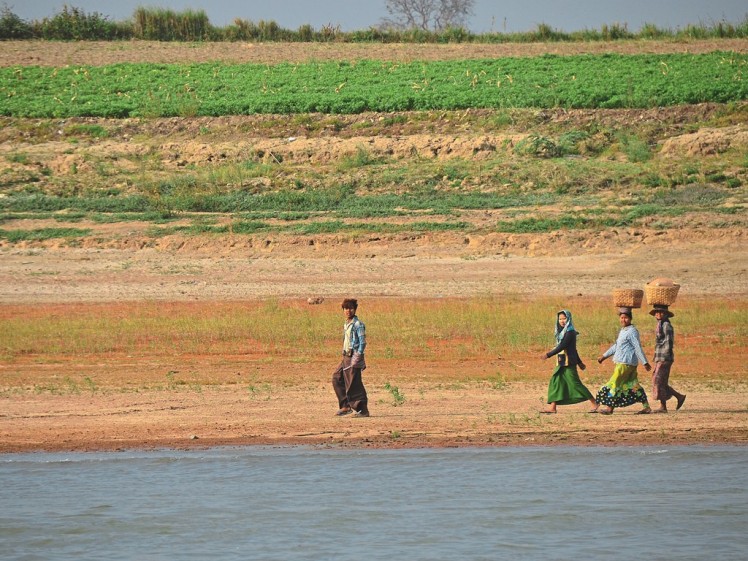 Walking to market along the Irrawaddy River
Roughly the size of Texas, Myanmar is the largest mainland country in the ASEAN union, which it joined in 1997, though the aggregate land mass of Indonesia's many islands claim the top spot overall. And since it covers areas from around 10°N by Thailand on the Andaman Sea all the way to around 28°N in the Himalayas (indeed the highest point in Southeast Asia is in extreme northern Myanmar, the 19,295-foot Hkakabo Raza), the country is quite ecologically and geographically diverse, and limited development over the years has allowed much of the country to remain relatively undisturbed by humanity, something of an anomaly in the 21st century.
Yangon – formerly Rangoon – is of course a completely different story, and has definitely seen more than its fair share of human disturbance. Today, well over 10% of Myanmar's 51 million people live in this, its largest city. With a fairly modern airport (which has undergone a continuing modernization and expansion program begun in 2003), Yangon is pretty easy to fly in and out of, particularly considering how poorly developed the country is as a whole.
Yangon and Mandalay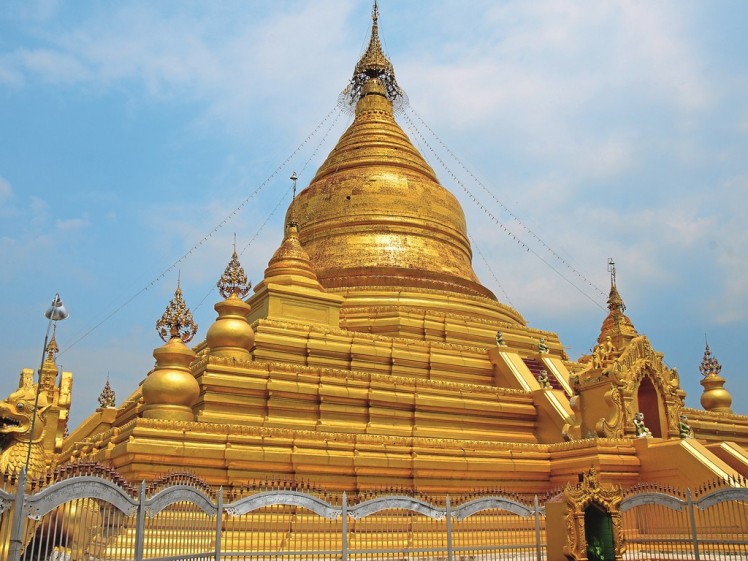 Kuthodaw Pagoda in Mandalay
The first night's stay was at the suitably posh Belmond Governor's Residence, a 1920s-era teak mansion in Yangon's Embassy District which has been restored and converted to a 49-room hotel spread out over the property's grounds. The hotel hosted a cocktail reception there that evening, and we had the unexpected treat of being served local wine. That's right, Myanmar wine. And surprisingly, it was a legitimately good wine. Most efforts at winemaking attempted in the tropics are woeful. (There are a couple of iterations in Bali that, at least when I sampled them some years ago, pushed me right into the arms of the frosty-cold local beers instead.) But happily, the Myanmar efforts are leagues better, and at around US$10-15 per bottle in Yangon, even worth bringing home. We had a lovely Sauvignon Blanc and a blended red of Cabernet Sauvignon and Dornfelder, a German varietal. That night, we enjoyed a delicious "curry table" buffet spread, comprising nearly all local dishes, presented in clay pots over traditional charcoal burners. Burmese curries tend to be dry, and the range of salads and curries on offer was really a great introduction to the local cuisine, particularly when paired with local wines and beers.
Early the next morning, we got our breakfasts bagged to go, then headed for the airport to catch our 7am flight to Mandalay, Myanmar's second-largest city and its last royal capital, a city considered to be the heart of Burmese culture. After arriving in Mandalay and boarding our tour bus, one of the first things we saw was the world's oldest and longest teak bridge, perhaps a bit of a reach for a superlative, but still a pretty scenic little place. The U Bein Bridge is a footbridge that's 1.2km in length (about 3/4 of a mile) crossing Taungthaman Lake near Amarapura, another former Burmese capital not far from Mandalay. Named for the mayor who had it built ("U" is an honorific in Burmese), the U Bein bridge was built from reclaimed teak wood salvaged from the former royal palace of the Ava Kingdom.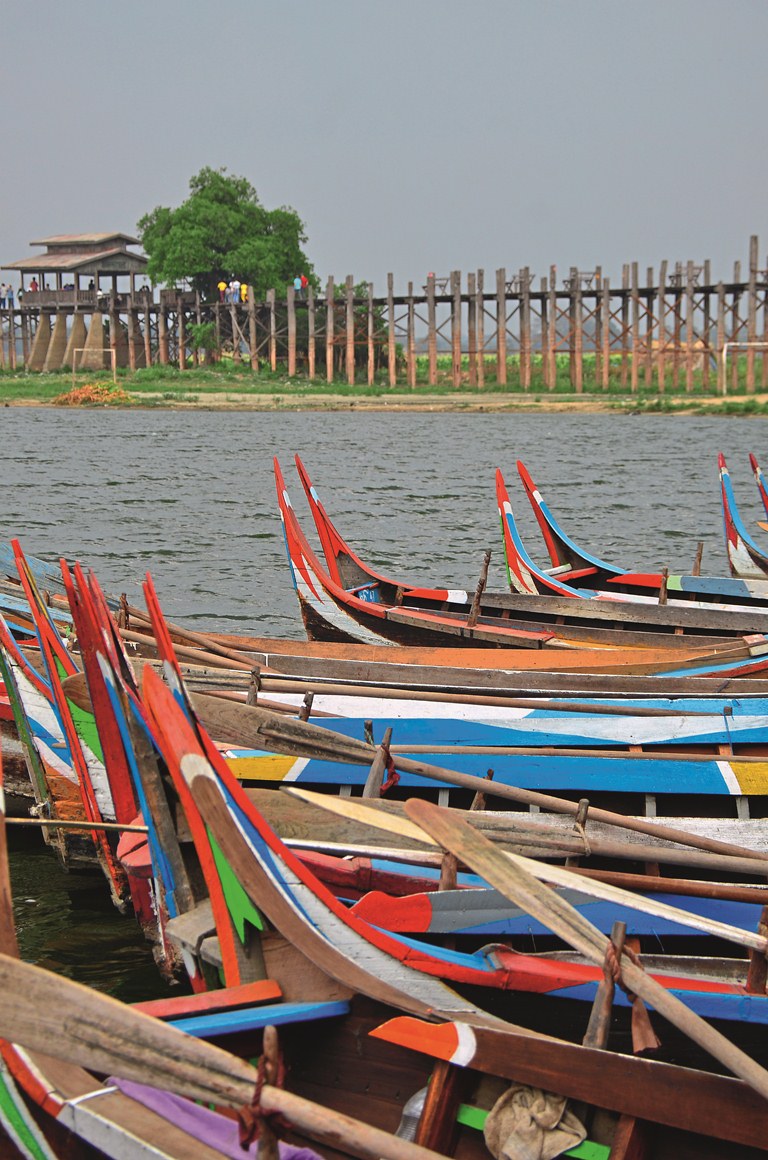 Longtail boats on Taungthaman Lake, U Bein Bridge in background
Some 1,086 pillars are were put in place during the bridge's construction from 1849 to 1851. Unsurprisingly, it's a popular stop nowadays on the tourist trail, mostly on day trips from Mandalay.
Following that, we went into the town of Amarapura and went to a silk weaving shop. Though weaving shops are by no means unique or remotely new, seeing one in action was still fascinating, not least because there were no automated machines – everything was being made by hand and on traditional equipment. It was remarkable to watch these women at their foot-treadle looms, methodically weaving garments using a pattern and a brilliant array of coloured silk threads, the flying shuttle rocketing back and forth across the countless strands of silk, interweaving them with a perpendicular thread. I really know less than nothing about silk weaving, so for me, it was just a blizzard of unfamiliar sights and sounds. Even a cursory bit of research showed me that a floor loom is a confusingly complex piece of machinery, and what I saw in use in Amarapura are actually considered the dinosaurs of the textile industry. The foot-treadle, flyingshuttle floor loom has long been replaced in modern industry by fully automated and powered devices, so it was a treat to see these elegant garments still being made by hand. There were numerous other stops – temples, pagodas, gold-beating workshops, bamboo shops, and more – and by the time we finally made it to the beautiful 100-m cruise ship anchored in the river late that afternoon, it was a most welcome sight.
Life on the River, History on the Plains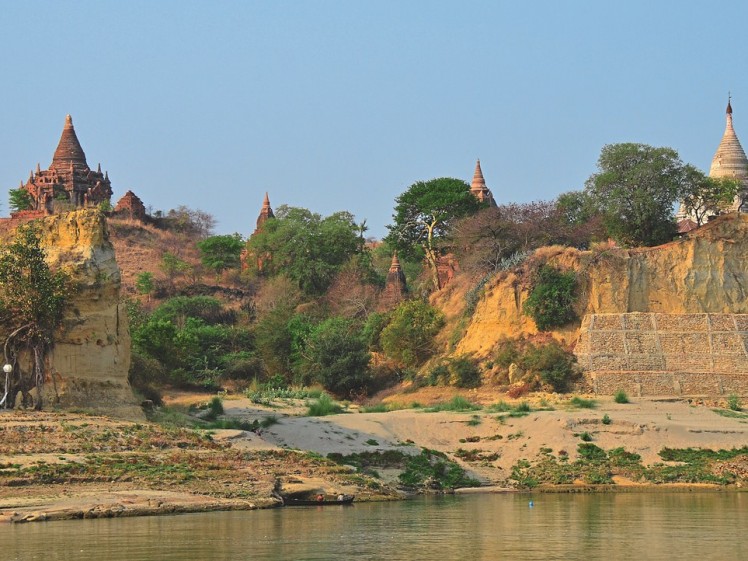 Life along the Irrawady River
Cruising down the Irrawaddy River on the elegant Belmond Road to Mandalay was truly an amazing experience. We watched the scenery steadily unfold before us as we cruised lazily downriver, taking in the passing snapshots of life on the riverbank. Women strolled to and fro doing their chores, baskets balanced effortlessly on their heads. Men steered longtail boats down the river – some doing the family's fishing, others bearing cargo for trade. Children played and splashed in the Irrawaddy's waters and ran eagerly along its banks. Farmers rode astride carts borne by two-abreast ploughing oxen, tendrils of dust rising in the afternoon sun. It was a remarkable landscape and a peaceful, languid lifestyle: perhaps it would be seen as a pastoral throwback to a simpler time elsewhere, but here, it's nothing more than life as it has long been; seemingly a land in which time has forgotten to move forward. People were quick to smile and wave, particularly when they saw my camera trained in their general direction; this was emblematic of the general graciousness and friendliness of the Burmese we continued to encounter during our travels down the Irrawaddy River.
Time went by quickly – always seems to when you're enjoying yourself – and before long, we had reached Bagan, where we spent a full day and night exploring. We took two separate shore excursions there, one in the morning, another in the afternoon and early evening. This is the Myanmar of postcards, the sprawling plains of Bagan littered with thousands of pagodas, temples, and monasteries, some in much the same condition of their glory days during the 11th and 12th centuries, others in decay and ruin. To capture the best photos, I had to climb four flights of incredibly steep steps up the side of Shwesandaw Pagoda… but the view was worth it. The impressive and imposing pagodas called Ananda, Htilominlo, and That by innyu really stood out, mostly because of their sheer size, but no less because of their stunning designs.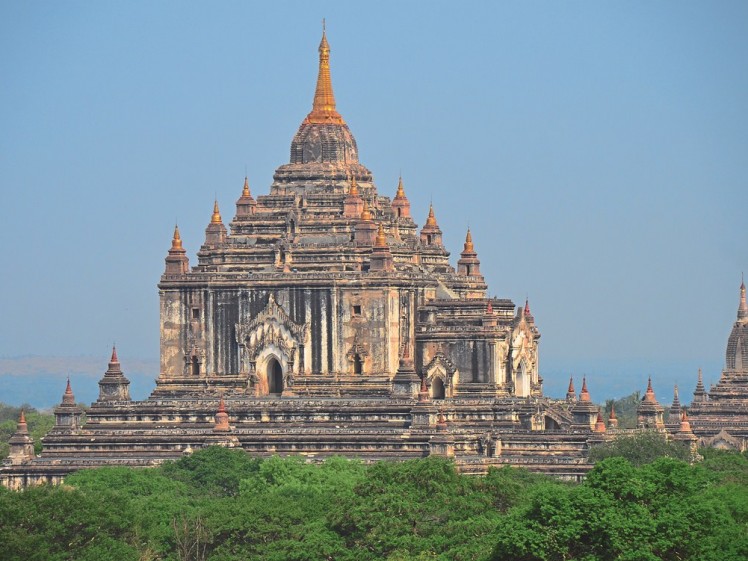 Thatbyinnyu Temple, built in 1144
The next day, we disembarked to fly back to Yangon. We hated to leave the ship, of course, but nevertheless, after eating breakfast and seeing a small fleet of hot air balloons rising above the plains of Bagan at sunrise, we were shuttled to the little Nyaung-U airport and flew Yangon Airways back to Yangon. After enjoying the languid peacefulness of rural Myanmar along the Irrawaddy River, along with the refined elegance of the cruise ship, dropping back into Yangon with its urban trappings and millions of residents was a decidedly harsh return!
We explored Yangon quite a bit that final day, and there is certainly plenty to see there. But for me, the real wonders of Myanmar were found by booking passage on the Belmond Road to Mandalay and delighting in both the luxurious indulgences of the grand river cruiser and the inestimable wonders of the privileged glimpses into a long-hidden life along the banks of the mighty Irrawaddy River.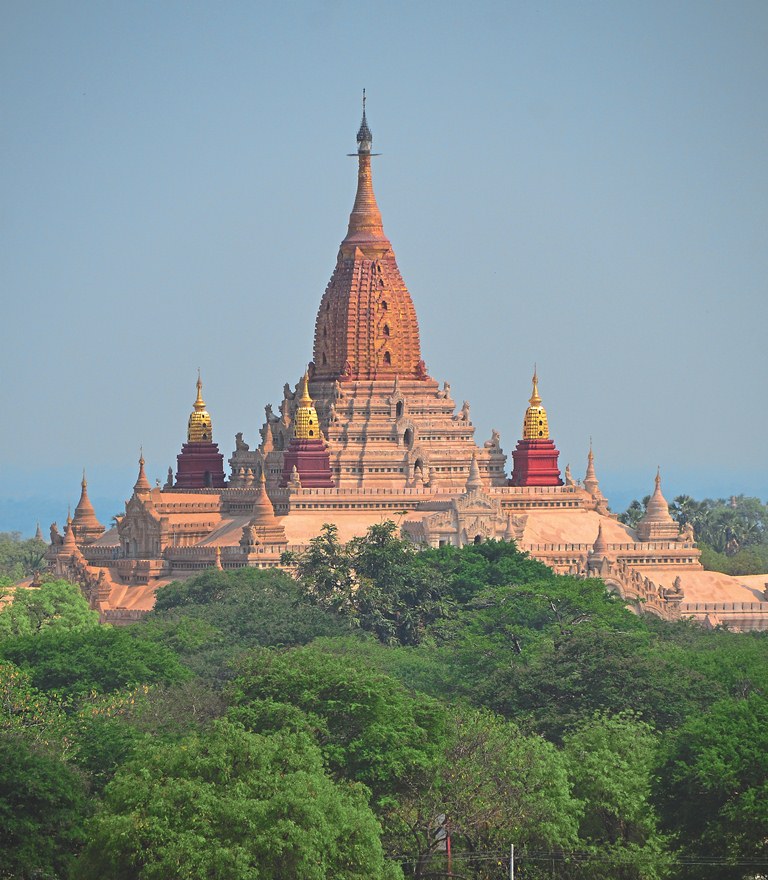 Ananda Temple, built in 1091
Travel Tips
Malaysia Airlines offers excellent and often inexpensive flights to Yangon aboard their newer, two-class Boeing 737-800s. Flight time is about 2.5 hours. www.malaysiaairlines.com
Most visitors to Myanmar will require a tourist visa, which is easily expedited for nationals of most countries through an eVisa website, evisa.moip.gov.mm. Present the approval letter along with your passport upon arrival at Myanmar immigration in Yangon (skipping the Visa on Arrival queue), and your 28- day visa will be stamped. Approval through the website takes up to three working days, so plan ahead.
The Burmese currency is the kyat (1 MYR = 300 MMK), though many tourist-oriented offerings are priced in US dollars. The American currency is accepted in tourist areas, but notes must be crisp and in generally excellent condition, and as new as possible. Notes earlier than 2006, regardless of condition, are very unlikely to be accepted.
For information on the Irrawaddy River cruise, visit www.belmond.com/road-to-mandalay-myanmar.
A Snapshot of Burmese History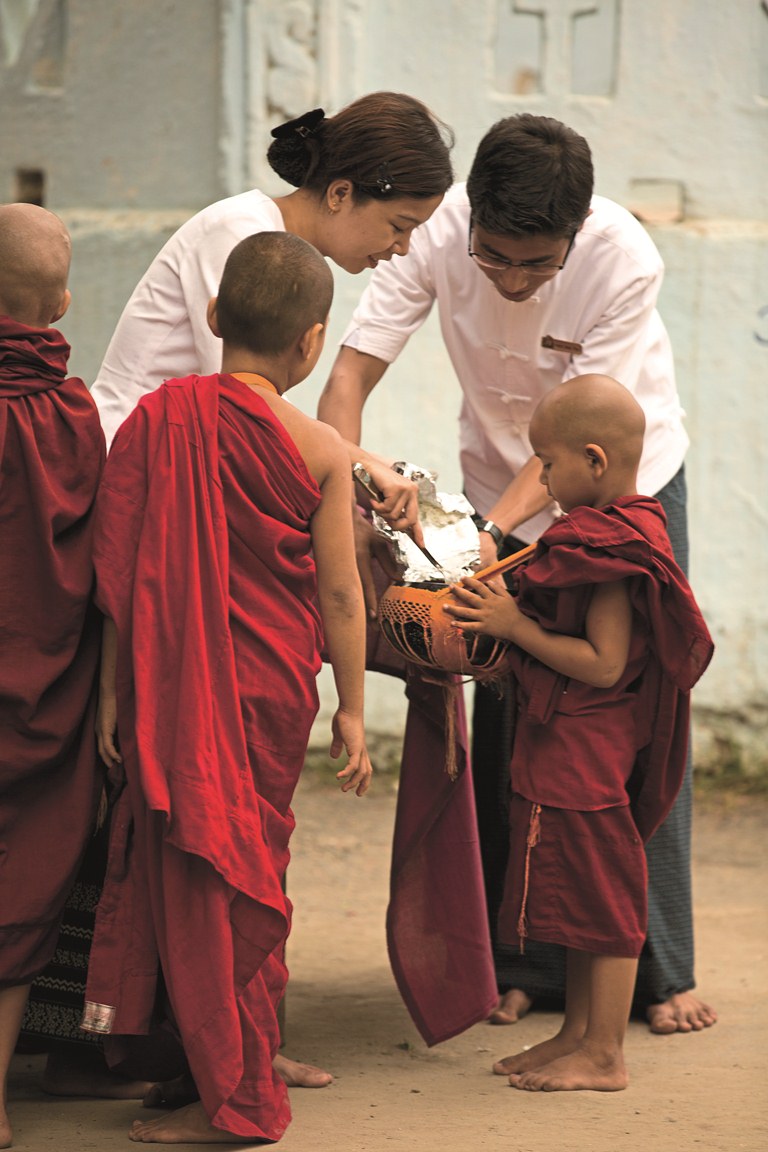 Novice monks with some of the Belmond staff
The history of this Southeast Asian country is a complex and fascinating one, dating back beyond antiquity, with recorded evidence of modern humans living there as far back as 11,000 BCE. By the advent of the Bronze Age, around 1500 BCE, people in the area were cultivating rice, alloying copper to make bronze, and domesticating poultry and pigs – among the first humans in the world to do so.
Between 200 BCE and 100 BCE, the first city-states began to emerge in what is now central Myanmar. Hundreds of years later, by 800 CE, a number of city-states had taken shape across the land. In 849, a settlement was founded at Pagan – today called Bagan – by the Mranma people of Nanzhao. Over the next century and a half, Pagan grew in both grandeur and authority, reigning over competing citystates in the area, and it was during the two successive centuries that thousands of temples, monasteries, and pagodas would be constructed across the plains of the kingdom, many of which still stand today and comprise one of Myanmar's most compelling tourist attractions.
However, the kingdom did not endure. Repeated attacks and Mongol invasions eventually toppled the four-centuryold empire in 1287. For 250 years after Pagan's collapse, the kingdom remained fragmented and splintered. Two sizable powers eventually emerged by late in the 14th century, and one kingdom, Ava, waged a series of unsuccessful wars for reunification. The other kingdom, Hanthawaddy, rebuffed Ava and entered its own golden era, while the weakened Ava kingdom declined.
Centuries of competing interests from Europe and other Asian nations seemed to endure in what was by then called Burma until the British took control following a trio of Anglo-Burmese Wars from 1824 to 1885. When the city of Mandalay fell to the British in 1886, all of Burma came under British rule, and in 1937 was named a separately administered colony of Great Britain. It was not a comfortable relationship at all, as many Burmese leaders openly advocated for self-rule, and as war overtook the world in subsequent years, Burma was a significant battleground and the Burmese army, while initially fighting with the Japanese, switched allegiance to the Allies in 1945. Following World War II, the Panglong Agreement was negotiated to guarantee Burma's independence as a sovereign, unified state, and it became so on 4 January 1948. Unlike other former British colonies, however, Burma did not become a member of the Commonwealth.
A military coup d'état saw the control of Burma shift to a military regime in 1962 and the military has exerted control directly or indirectly ever since. However, democratic reforms appear to be underway in the last few years, and the military regime was formally dissolved on 30 March 2011. All this has led to a substantial opening of the country to visitors, and they have come to the long-isolated country in droves, seeking new and authentic travel experiences, and have been welcomed by friendly, gracious people and a rapidly strengthening tourist infrastructure.
Source: The Expat magazine June 2015
---
"ExpatGo welcomes and encourages comments, input, and divergent opinions. However, we kindly request that you use suitable language in your comments, and refrain from any sort of personal attack, hate speech, or disparaging rhetoric. Comments not in line with this are subject to removal from the site. "
Comments