How do you like your sandwich?
Sandwiches may not be a staple food in most Asian countries, but there are still many variations to try.
Here are 10  sandwiches you can find in Asia. Word of caution: They are not your typical run-of-the-mill BLTs.
1. Kaya Sandwich dipped in Half-Boiled Egg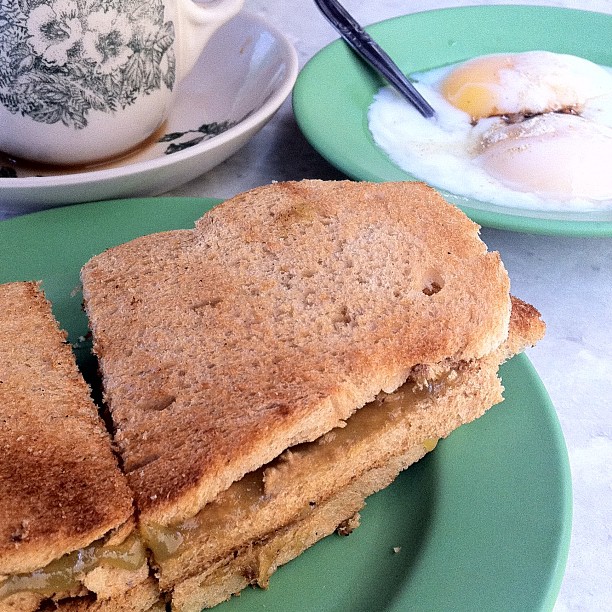 Photo credit: angrydicemoose / Foter / CC BY-NC-SA
This simple toasted kaya (coconut jam) and margarine sandwich is occasionally dipped in half-boiled egg for that velvety, sweet and rich taste. Most Malaysians enjoy eating this for breakfast.
2. Rice-tastic Sandwich
Asians sure do love their rice. Challenging the status quo, McDonald's in Hong Kong introduced the Chicken Fan-tastic Sandwich; breaded fried chicken placed between two seasoned rice patties! 'Fan-tastic' is a play on the word 'fan', meaning 'rice'.
3. Vada Pav
This vegetarian carb bomb is made of deep-fried Indian spiced mashed potatoes, served between buns that are fittingly slathered with garlic and cilantro chutney.
4. Yakisoba Pan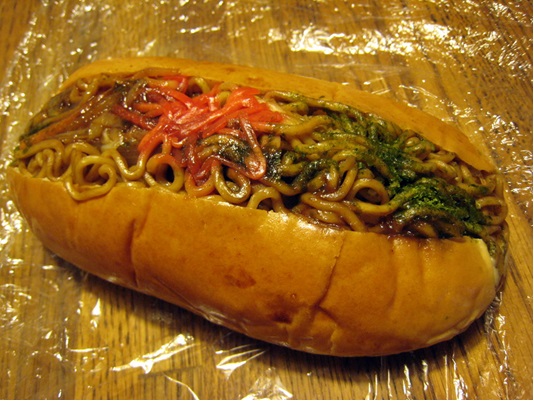 goodiesfirst / Foter / CC BY
The Japanese pile yakisoba (fried wheat noodles!) in place of meat into a bun (or pan, as they call it) and finish it off with a squiggle of mayonnaise and pickled vegetables for garnishing.
5. Itim Khanom Pang
In the U.S., 'ice cream sandwich' means ice cream that is merely sandwiched between two cookies, two crackers, or halves of a doughnut. In Bangkok, the term is taken more literally: it is simply ice cream between two slices of bread!
6. Sardine Sandwich
Malaysians have been eating Sardine sandwiches long before they were cool. Canned sardines are mashed, spread on bread and squirted with some lemon to mask that fishy smell.
7. Rou Jia Mou
Legend has it that the oldest sandwich actually originated from China. Rou Jia Mo, dated back to 1045 BC, is made of pork braised in Chinese-spiced broth, chopped and mixed with coriander and peppers, and then stuffed into a 'mo', a type of flatbread.
8. Naan Sandwich aka 'Naanwich'
Naanwich: two Indian classics- chicken tandoori and naan are made into a sandwich and dressed with mint, cilantro, red onion, tomato, and feta cheese. Rest assured that the vivid and vibrant flavor of the tandoori will still find its way to you.
9. Katsu Sandwich
Tonkatsu, or pork cutlet, is sandwiched with shredded cabbage between two plain breads to create this simple Japanese sandwich. Typically a filet or a loin, the pork is coated with panko, a Japanese bread crumb which gives a crispier, airier crust than normal flour.
10. Roti John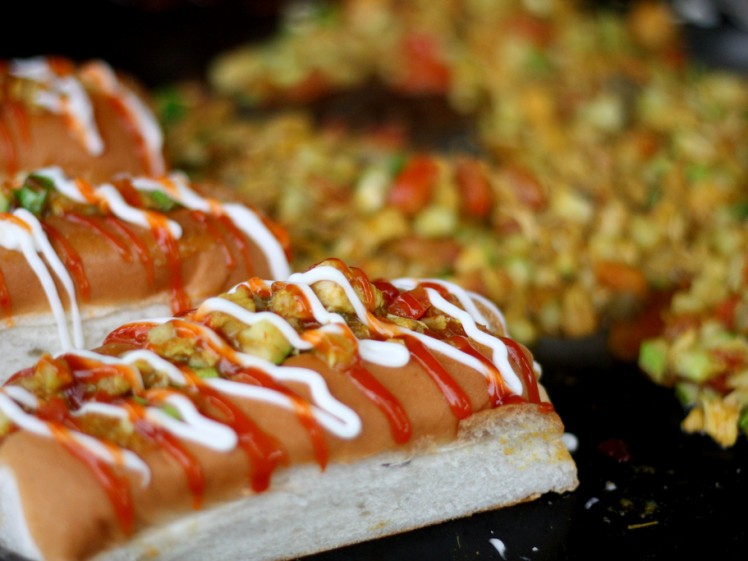 Photo credit: boo_licious / Foter / CC BY-NC
While 'roti' means bread in Malaysia, the word 'John' is supposedly due to its Western origin of the baguette and the tomato sauce. Whether or not that is true, this pan-fried omelet baguette sandwich is a favorite anywhere in Malaysia.



" ExpatGo welcomes and encourages comments, input, and divergent opinions. However, we kindly request that you use suitable language in your comments, and refrain from any sort of personal attack, hate speech, or disparaging rhetoric. Comments not in line with this are subject to removal from the site. "



Comments