Here are some favourite local delicacies to try in Malaysia.
1. Ayam Percik

Photo credit: anitagabb / Foter / CC BY-NC-SA
A local delicacy popular on the east coast, especially Kelantan, ayam percik is barbecued chicken lathered in spicy chili, garlic, and ginger sauce mixed with coconut milk. Ayam percik is usually prepared by grilling the chicken, parts or whole, over fire flames with intermittent sprinkling of the percik sauce on the chicken. As a result, when the chicken gets cooked, there is a pasty layer of sauce with a distinct smoky flavour covering both sides of the chicken. Due to the infusion of the sweet and flavourful coconut milk, ayam percik is more on the sweet side than spicy. With the right amount of the sauce, this dish packs a delicious punch.
2. Roti Jala

Photo credit: avlxyz / Foter / CC BY-NC-SA
Loosely translated to mean "net bread", Roti Jala is one dish that is found at nearly every Ramadan bazaar during the fasting month, and is often sold with either chicken or mutton curry. An excellent alternative to rice, Roti Jala is made with a concoction of water, flour, coconut milk, turmeric powder, egg, and a little bit of salt, all whisked together before it is cooked. The batter is then ladled into a mould that looks very much like a measuring cup with holes poked in the bottom, and swirled to create pretty lacy patterns. Taking mere minutes to cook, the bread on its own tastes like a soft crepe with hints of turmeric and coconut milk, but it is best served with chicken curry, as the roti is absorbed by the curry, making it soft and chewy at the same time.
3. Tepung Pelita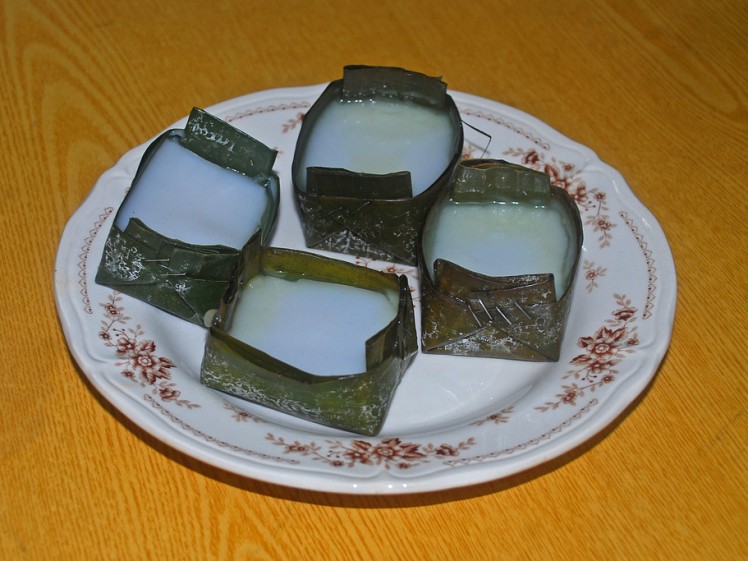 Photo credit: chooyutshing / Foter / CC BY-NC-SA
A type of kuih (Malay-style pastry), Tepung Pelita is a soft, creamy, and sweet delicacy that easily takes the cake when compared to other kuih. It is easy to overindulge in this two-layered fare, because it has just the right balance of sweetness and saltiness. On the top layer, thick coconut milk gives it the saltiness while the bottom layer, which has a similar milky substance, is sweetened with a mixture of sugar and pandan leaves. The pandan leaves serve more than one purpose as it gives the Tepung Pelita a distinct aromatic flavour, and the leaves are fashioned into little bite-sized vessels that house this milky and gooey delicacy.
4. Roti John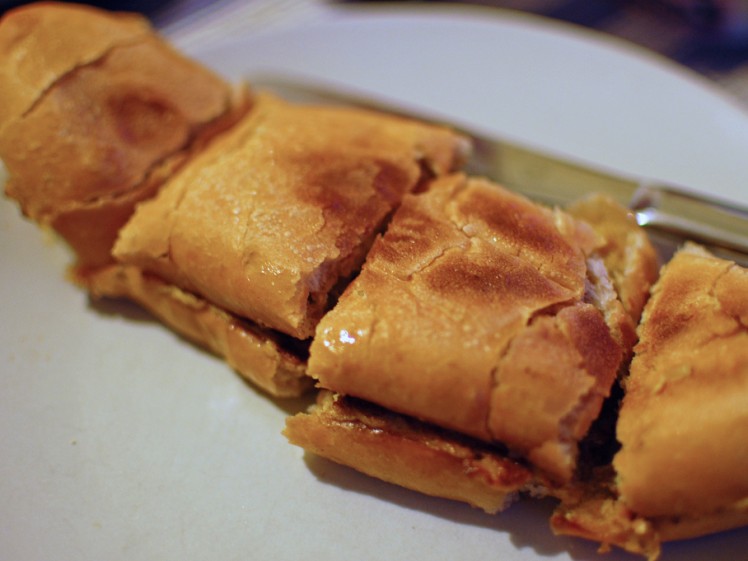 Photo credit: su-lin / Foter / CC BY-NC-ND
Simply put, Roti John is a sandwich made with minced meat and eggs grilled in the middle of slim bread, then drowned in a confection of condiments. Popular in Malaysia and Singapore, it is said that the name was derived from the years of British Colonial rule, where all Caucasians and Westerners were affectionately referred to as 'John' in Malay, and as such, the nickname of Roti John (literally 'John Bread') was born. Choice of beef or chicken, eggs, chopped shallots, and chili paste are stirred together and spread on a split French baguette. The bread is then cooked on a pan, on both sides, and sliced before serving. The taste of this simple sandwich is elevated with the addition of chili, which gives it a flavourful kick.
5. Putu Piring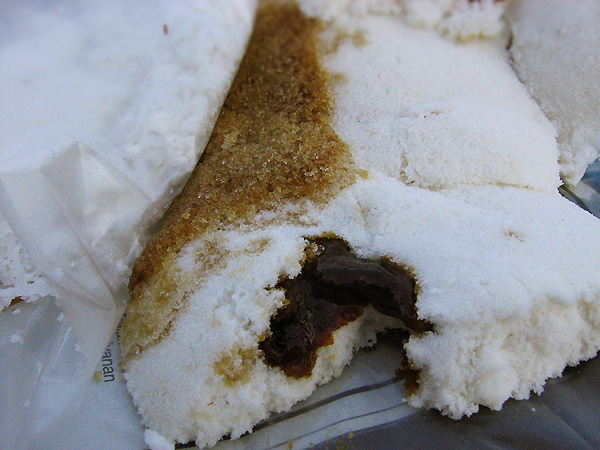 Photo credit: Oranje / Foter / CC BY-NC-ND
A Malay adaptation of an Indian dish, putu piring is a type of round, steamed rice cake with a centre of melted palm sugar. A popular local snack, putu piring is actually steamed rice flour cakes shaped into circular mounds and cooked in miniature plates, which could explain why they are called putu piring, as piring means plate in Malay. Made with the same ingredients as string hoppers, the small cake is cooked by steam for a few minutes. Once cooked, these cakes are removed from their metal cake, and served with a topping of slightly salted grated coconut, which gives a savoury touch to the dish. As a lump of gula Melaka (palm sugar) is melted during the steaming process, the first bite tends to be rich in sweetness.
Source: The Expat magazine June 2015
---
"ExpatGo welcomes and encourages comments, input, and divergent opinions. However, we kindly request that you use suitable language in your comments, and refrain from any sort of personal attack, hate speech, or disparaging rhetoric. Comments not in line with this are subject to removal from the site. "
Comments