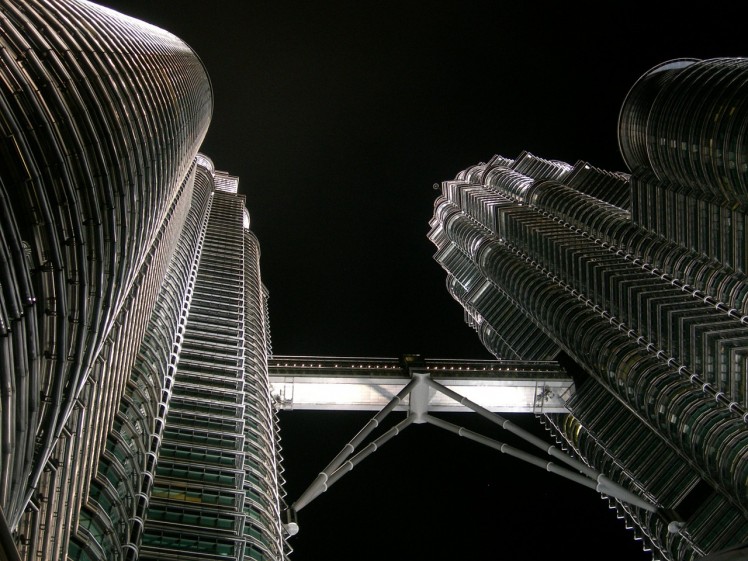 Malaysia today is very different from the country which achieved independence some 58 years ago. It has been a remarkable journey, with plenty of challenges along the way and a few significant twists and turns. One of the biggest changes happened just a few years after independence when Singapore, Sabah, and Sarawak agreed to join with Malaya and the country's name was changed to Malaysia. Just two years later, as a result of political tensions, there was another major change when Singapore left the federation, never to return.
My first experience of Malaysia was in the early 1970s when I visited from the Philippines. I was working for one of the divisions of American Express and our area VP had decided we should have our regional headquarters in Manila. In those days, Manila was a very crowded, frenetic city undergoing major changes as President Marcos sought to make it a more global city. This included reclaiming a significant part of Manila Bay, creating a new financial centre in Makati, and a host of other ambitious projects. By comparison, visiting Kuala Lumpur then was like going back in time. I stayed in the newly opened Hilton hotel, which was the first major international chain to open a hotel in the city. There were only a few signs of construction, and by comparison to Manila, traffic was minimal. KL was so small that a visit to my friend's house just a few kilometres from the hotel meant travelling along roads surrounded by rubber plantations.
The economy at the time of Malaysia's independence was largely dependent on exporting the country's various commodities – primarily tin, rubber, palm oil, timber oil and gas. Under the leadership of Tun Mahathir Mohammed, who was Prime Minister from 1981 to 2003, the focus shifted, with increased emphasis on the manufacturing sector, high-tech industries, and major investments in the country's infrastructure.
During Mahathir's time as Prime Minster, Kuala Lumpur commenced a major transformation, with numerous international hotels opening their doors, shopping malls emerging everywhere, new roads being built, and residential and commercial highrises being constructed in and around the city. In 1996, the construction of the Petronas Twin Towers gave Malaysia some international publicity which helped address its low name recognition. After being assigned to Malaysia in 1988, I was frequently asked when travelling where the country was located and usually replied "between Singapore and Thailand," which in those days were already both well-known destinations in Asia.
Another area of focus which helped build awareness of Malaysia was tourism, and a new ministry was set up to regulate the local travel industry and promote the country internationally. They did a good job, and tourist arrivals went from a few million in the 1980s to over 27 million last year.
Not unlike his counterpart in Singapore, Lee Kuan Yew, Prime Minister Mahathir was regarded as quite ruthless in pursing his own vision for the country, and many were critical of his leadership style. No one, however, can deny the country went through a significant transformation during his tenure. He was adept at holding onto power and fighting off any challenges to his leadership. Ironically, some of those changes now appear to be the cause of his efforts to have the current Prime Minister step down.
The current political scandal has caused some expats, particularly among the MM2H fraternity, to tell us they are thinking about moving elsewhere. We first started hearing these comments because of concerns about increasing Islamisation in Malaysia, especially with the desire of some more fundamental Muslims to introduce hudud, or Sharia law. Recent developments have prompted more alarm.
For the last 19 years, I have worked through The Expat Group to promote Malaysia, and while I too am concerned about the recent events, I remain positive on the long-term outlook for the country. One only has to look at the many countries around the world which are struggling with a host of different issues to know that the life we live in Malaysia could be a lot worse.
Malaysia has not only achieved an impressive transformation in the last 58 years, but has also successfully overcome many of the obstacles faced along the way. Let's hope that remains the case.
Source: The Expat magazine September 2015



" ExpatGo welcomes and encourages comments, input, and divergent opinions. However, we kindly request that you use suitable language in your comments, and refrain from any sort of personal attack, hate speech, or disparaging rhetoric. Comments not in line with this are subject to removal from the site. "



Comments