Arising from a challenging childhood, Francissca Peter wasn't just one of the most popular female songstresses in Malaysia in the 1980s; she was also one of the very few non-Malays who found great success singing Malay songs. Vatsala Devi has a chat with the songstress to find out how she's been keeping herself busy.
One of the first things that is apparent about singer Francissca Peter, or Fran as she is popularly known, is that there have been no drastic changes to her personality, even after so many years. Bubbling with equal parts of enthusiasm and a positivity that is contagious, it is hard to believe that this charming songstress had such a difficult childhood – one of the reasons that led her to pursue a singing career at a young age.
The second of four siblings, Fran attended the Tarcisian Convent and the Holy Infant Jesus in Ipoh, Perak. "I'm a convent girl at heart. I personally think that convent schools are great for character-building, as they teach the students to become a strong being and I don't mean that literally," she said with a hearty laugh. "Back in my time, I still remember that we were taught to have a strong character – one that would allow an individual to keep going in the face of adversity – and I think it is one trait that is very important for anyone at all," she said.
Tough Times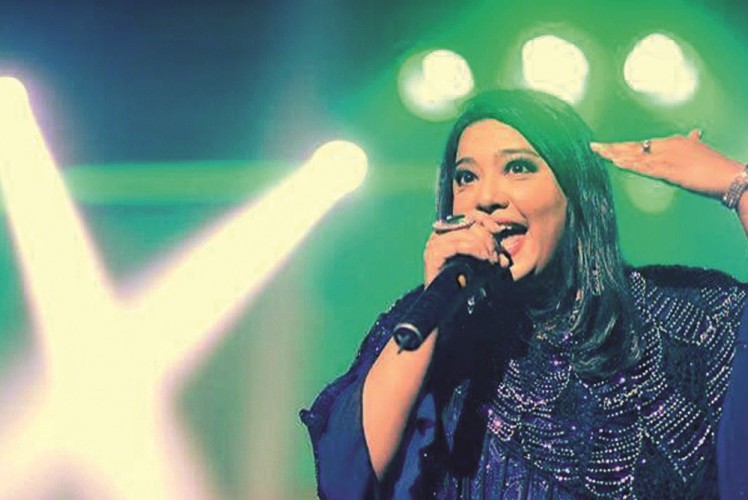 Although her family moved a lot, in 1982 they finally set roots in Petaling Jaya. Coming back to her younger days, Fran said although her birth certificate states the Klang General Hospital as her place of birth, she considers Ipoh her hometown. "All my sweetest and most well-defined childhood memories are in Ipoh," she mused. "My parents were from Perak, so I've always considered Ipoh my hometown – we used to live near the Menteri Besar's [chief minister's] house on Jalan Gopeng. My mum was a housewife, while my dad had a vibrant career. At first he was attached with the British Army, where he was taught local soldiers English grammar. After that, he joined a national news agency and from there went on to start his own newspaper called The Straits Echo." (Adding with a wink, "After a few good runs, it died a natural death.")
She continued, "My dad was a nomad and I think I take after him in that aspect. I tend to get restless after a while and want to start something new. Funnily enough, although I've had the option of settling down in other places, nowhere but Malaysia feels like home." Turning back to her childhood, Fran said that her dad fell into depression and isolated himself from family and friends, eventually leaving home. "That is when life took a turn for the worse," she said. "Though brokenhearted by my dad's absence, my mum held it together to provide for the family. I was there to see it and it was an monumental task, as she had been a housewife all the while. So to make ends meet, she did a few odd jobs from home so she could be there to look after us and still earn a living."
Compelled By Necessity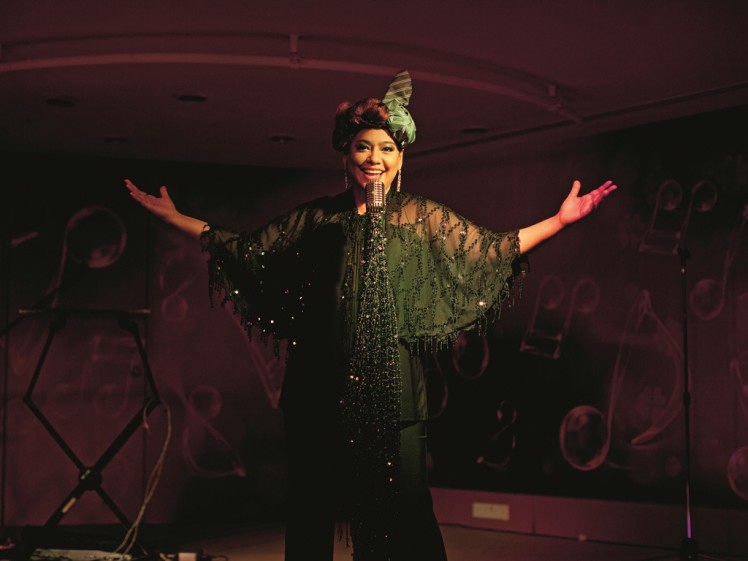 Watching her mum work so hard prompted Fran to quit schooling after Form Three and take up a job to help her family with their dire financial situation. She worked as a sales executive in a Tourist Centre in Gombak while taking up a secretarial course that would help increase her income. "Completing the secretarial course and subsequently getting a good job was going to take time – something I didn't have, as the expenses were increasing (my siblings were studying)," said Fran. Not short on confidence and talent (as her teachers had always praised her singing abilities) she suggested to her mum the idea of pursuing singing as a career – something her mum wasn't too thrilled simply because of the negative connotations then attached to the entertainment industry.
But finally after looking through the newspapers, they came across an ad looking for a young performer and with that, her future and her family's took a turn for the better. Since that fateful day, Fran has never looked back.
Tunes and Tales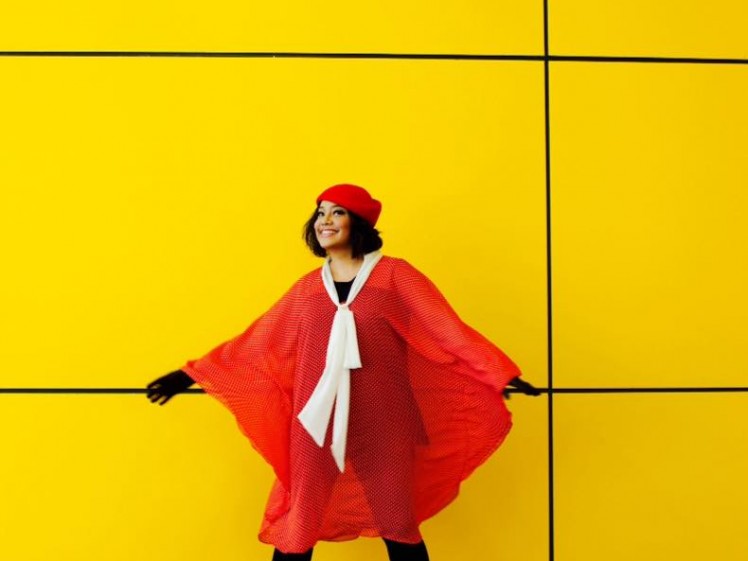 Photo credit: Francissa Peter, Facebook
Fran auditioned for the part of a young performer and earned her ticket into the entertainment world. "Mine wasn't a fairytale start," she chuckled. "I started off singing in a couple of dives and just worked my way up. These bars were my ticket to greater achievements because after these stints, I met Royston Sta Maria. Royston who at that time was playing the piano at the coffeehouse in Merlin Hotel needed a singer when his singer left." From the word go, their pairing was a success and Royston Sta Maria and Francissca Peter, better known as 'Roy & Fran' made an unbeatable duo act in the 1980s, who were at times dubbed 'The Carpenters of Malaysia.' The pairing brought them immense popularity among Malaysians. Their natural chemistry and soothing voices were admired by many, culminating in the release of two albums.
After working together for a few years, they decided to go their separate ways. Fran wanted something new and that gave way for a solo career. After a one-year hiatus, Warner Music approached her with the idea, and she took up the opportunity, which proved to be a very successful venture. Testifying to that success, Fran, who is managed by her sister, Bibiana, has over 20 No. 1 hits, more than 40 hits in the local music charts, and the title of "Best Female Vocalist" for five consecutive years in the '80s. She has over 30 albums including five Platinum Discs, and two Gold Discs – a feat that was considered incredible back then.
In 1992, Fran left for the United States to broaden her horizons internationally, and during her two years in Los Angeles, Fran had the opportunity to work with various artists including Brian Simpson, Sam Simms, Michael Winans, Vassal Benford, and Kirk Whalum.
Looking Back, Looking Forward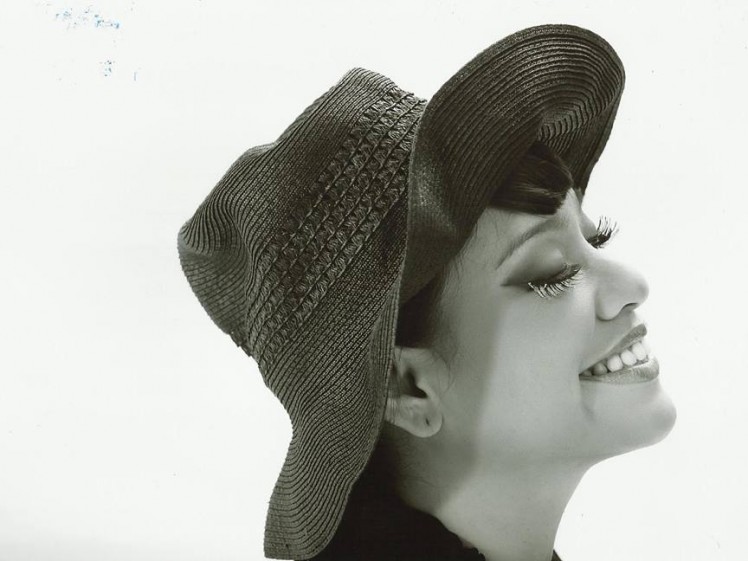 Photo credit: Francissca Peter, Facebook
The multi-award-winner said that life has been kind to her as she has met a lot of good people who have helped shape her life into what it is today. "Throughout my four decades in the music industry, I've had many great experiences. I have many unforgettable experiences abroad and at home, one of which includes playing the role of Lady Thiang in The King and I musical at City Hall in Hong Kong, another being guest vocalist for on American jazz saxophonist Cal Bennett's album which was recorded and released in the US," she said with a touch of pride.
"But throughout the years my most unforgettable and still to this day are all singing performances for spiritual events, special fundraising purposes to help others bring awareness to causes and plights that we often take for granted. I am most excited and anxious performing and singing at such events, as I want very much to give my all so that guests and the audience attending these events are touched and want to help contribute more," added the songstress.
As a veteran with over 37 years of experience in the Malaysian music industry, Fran shared her thoughts on the current music scene and explained that if nothing is changed, increased musical segregation – where each culture has its own music – will spell the end of music entertainment in the country.
"Integration," she emphasised, "compels us to have that strong unity, where we can represent our country beautifully and share each other's music and cultures. Preferably, we should go back to the formula that was in place before, starting with education, as it seems racial harmony was more prevalent and stronger back then. Whatever they were doing back then definitely worked better than what we have now, so why not?" she asked, with a smile.
Never one to shy away from offering a colourful opinion, Francissca Peter defines a golden era in Malaysian music: a cross-cultural, boundary-defying songstress of unique talent and vision, today hoping another like her will take up the challenge and follow in her chart-topping footsteps.
Read More:
Source: Senses of Malaysia September-October 2015



" ExpatGo welcomes and encourages comments, input, and divergent opinions. However, we kindly request that you use suitable language in your comments, and refrain from any sort of personal attack, hate speech, or disparaging rhetoric. Comments not in line with this are subject to removal from the site. "



Comments