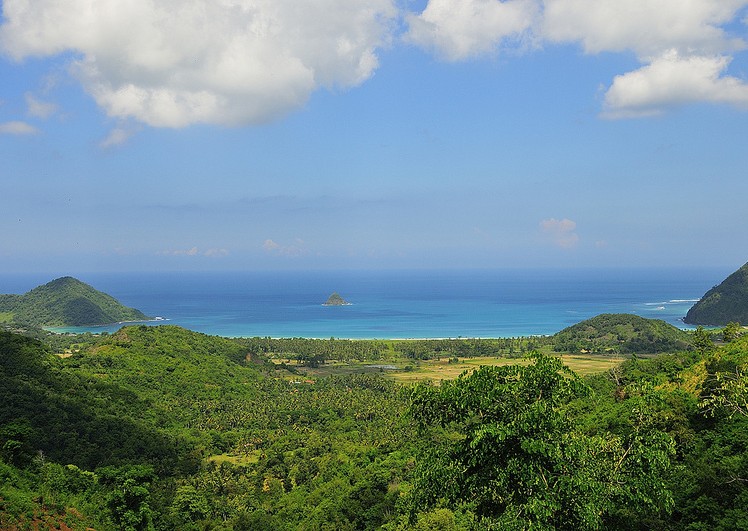 Photo credit: chicco 🙂 / Foter / CC BY-NC-SA
Need a relaxing tropical getaway? Discover Lombok, the increasingly popular sister island of tourist titan Bali. As Felicia Chin De Smet found, it was an idyllic location for a bit of unwinding, a throwback to what Bali was many years before becoming the region's vacation hot spot.
Listless and lethargic, much we both needed to be reinvigorated! This was going to be a trip of doing simply nothing. That's right. Nothing! No stressing, rushing, or cramming hot spots to hit in a day. This was supposed to be a lazy man's trip without any planning with the exception of checking out TripAdvisor for the best places for yummy eats.
Lazy days in Lombok sounded appealing to us since we heard that it's just like Bali, but 15 years before crazed tourists started to come in by the planeload. This spells unspoilt nature and tranquillity – without buzzing tourists at every turn.
In case you don't already know, Lombok lies East of Bali, Bali's less visited sister in the pulsating heart of the Indonesian archipelago. We are able to fly direct from our home in Johor Bahru, which is great. Upon touchdown in Lombok, we caught a cab and headed to our island resort. The deliberately leisurely drive from the airport to our hotel really set us up for a slow and easy pace for the rest of the trip. And being greeted by the glinting cerulean-turquoise waters like those in images taken right off coffee table books, cemented the deal! This island is a retreat from the buzz of vibrating cell phones, the ding of incoming emails, and the harassing distractions of city life.
Sunning on Sengigi Beach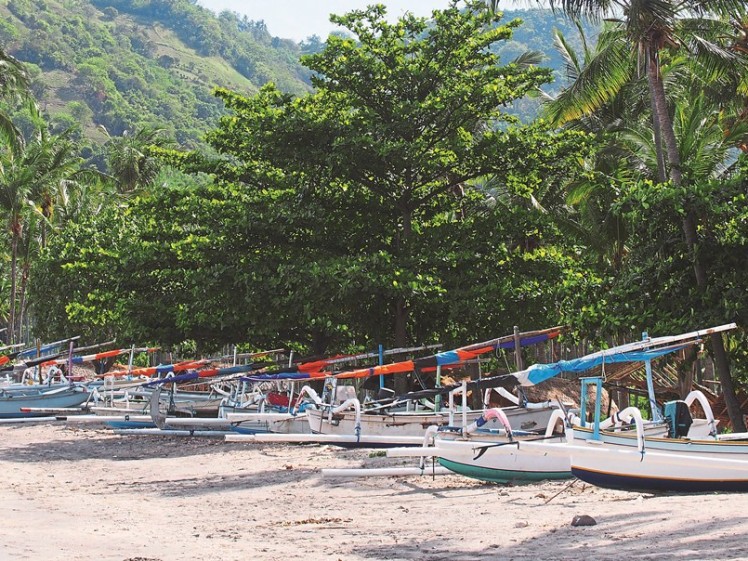 Lombok's popular resort area, located in Sengigi, has a main beach road lined with waterfront restaurants, an art-market, quaint cafes and various shops. Drive further along the coastal road and you'll reach Bangsal where you can get picked up by boat to get to the Gili Islands.
We eagerly checked into our chosen hotel featuring a beach with swirls of black in the sand from volcanic ash deposits. Daylight waned, and all we did was – you guessed it: nothing – until the lingering threads of light during sunset reminded us that we are away from it all. Watching the tangerine orb dip beneath the horizon while sipping on a glass of wine just added to the air of enchantment and romance.
The following days had us renting a scooter to explore nearby beaches and markets. Our little adventure took us to deserted beaches with literally no one in sight and a lookout point at Malimbu Hills. You can actually see the Gilis from this vantage point. This place kept us captivated while we "oohed and ahhed" over a coconut or two to rehydrate. Oh yes, the sun is merciless! Be warned and slather on copious amounts of sunblock.
Great Eats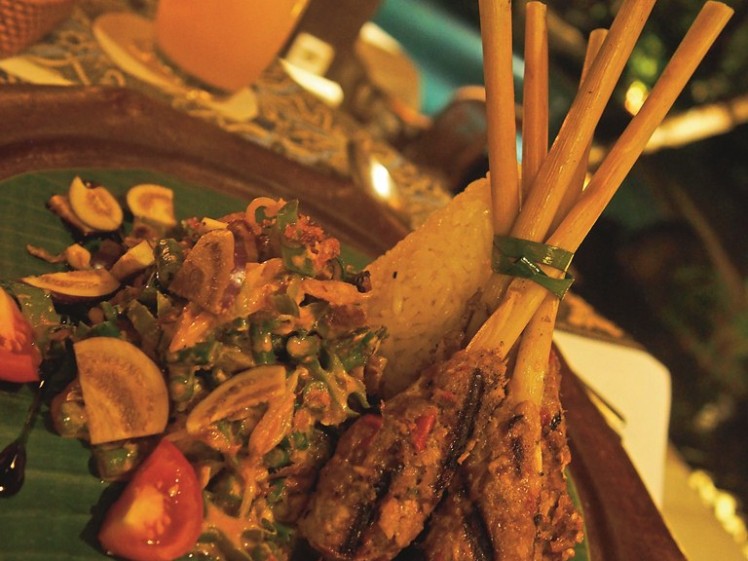 As we were determined to make this an effortless trip with no planning involved, we did cheat a little when it came around eating time and checked out TripAdvisor for the best restaurants around Sengigi area. Here were several restaurants that stood out for us:
The Square was right there at number one at the time of our visit. Several disapproving reviews condemned the steep prices but we found it reasonable based on the food quality. I particularly loved the steak, as well as the vanilla milkshake faultlessly whipped-up with homemade ice cream. Make use of their free pick-up service from your hotel.
Quah serves up Mediterranean and contemporary Indonesian cuisine. Nestled within the grounds of Quincy Villas, the perfect ambiance with dim illumination and the sound of waves rolling onto the shore brings out your inner flirt; a foolproof place to wine and dine your partner.
Nuf'Said Warung was a pleasant little shack on the beach, close to Sudamala, our resort. A slight stroll along the beach got us here. Simply soak in the atmosphere and eat while digging your toes into the velvety sand. The grilled fish on their limited menu was nothing to shout about, but it wasn't bad, and for that price, there is not much you can complain about, either.
Going to the Gili Isles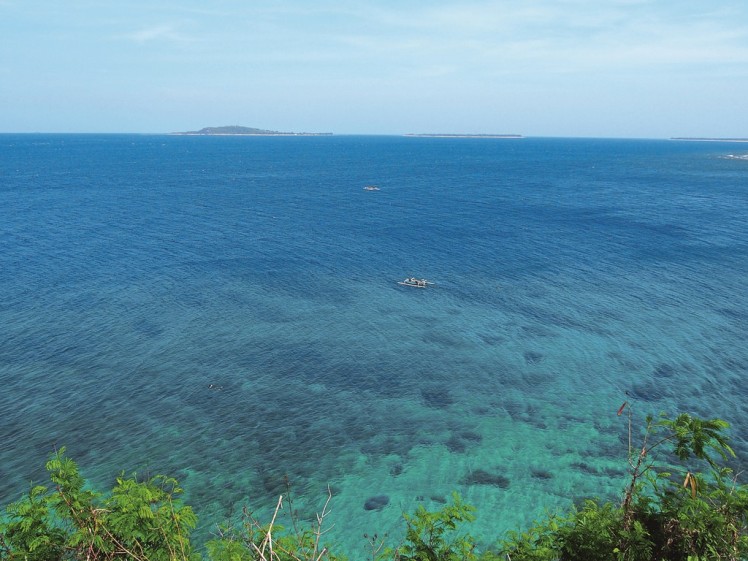 Easily accessible from Bangsal, a short ride from Sengigi, are the magnificent Gili Isles, teeming with abundant coral and marine life, making it spectacular for diving and snorkeling. Three islands make up the Gilis: Gili Air, Gili Meno and Gili Trawangan. Depending on what you're looking for, each island provides a specific something for summer lovin' beach bums.
You're young, on a skimpy budget, and brimming with more energy (and hormones) than you can handle, where do you go? Venture out to the "party island" furthest from the mainland. Gili Trawangan is the largest and busiest with plenty of budget lodgings with no shortage of bars. Even well after sundown, this place is alive and thriving, unlike sleepy Sengigi.
You're big on using the "Do not disturb" sign and treasure your own space, then the seclusion of Gili Meno is your best bet to escape from the swarm of party-goers and babbling tourists. It's the smallest and least populated of the three but has posh accommodations, if that is what you're seeking for your getaway.
You have a family with a few kids in tow. They are constantly bouncing off the walls and you need to keep them busy, at the same time you need your own relaxation. Look no further than Gili Air, the closest to mainland Lombok. There are activities such as paddle boarding, kitesurfing, or turtle spotting. Just take your pick.
Atop Mount Rinjani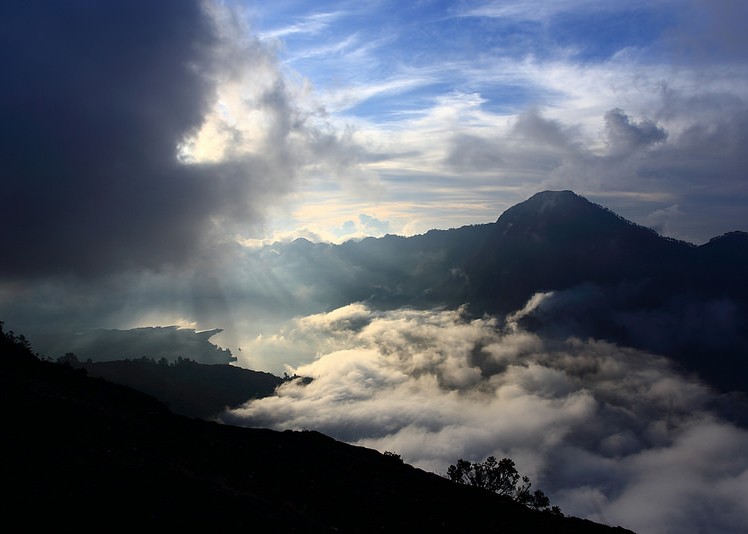 Photo credit: skyseeker / Foter / CC BY
As I said earlier, having no intention of exerting ourselves and feeling too languid to do much, trekking was out of the equation. We know that we will be back again soon enough for something more gruelling, and explore more of the island.
Nature lovers drawn to the national park will be rewarded with breathtaking vistas after a challenging climb of the mighty Mount Rinjani. Towering 3,726 meters high, it's the second-highest peak in Indonesia. A hike to the summit can take up to several days. During the hike, you'll encounter Segara Anak, a crescent-shaped sulphurous lake surrounded by the walls of the volcanic crater. Emerging from the surreal blue-green waters of the lake is Gunung Baru, an active volcano. Check out special trekking packages online for more information.
Senaru is one of the departure points, if you want to trek up Rinjani. However, if hiking sounds more like a chore, alternatively take a dip in refreshing pool at the base of a 40-m high Sendang Gile Waterfalls. A mere 30-minute walk west of Senaru will get you there for a fraction of the effort it takes to climb to the top of the crater.
AirAsia flies direct to Lombok from Kuala Lumpur and Johor Bahru, though not from Penang. Nationals of most countries will require a 30-day visa on arrival, similar to those issued in Bali or Jakarta. ASEAN citizens may visit visa-free.
Read More:
Source: The Expat magazine August 2015



" ExpatGo welcomes and encourages comments, input, and divergent opinions. However, we kindly request that you use suitable language in your comments, and refrain from any sort of personal attack, hate speech, or disparaging rhetoric. Comments not in line with this are subject to removal from the site. "



Comments