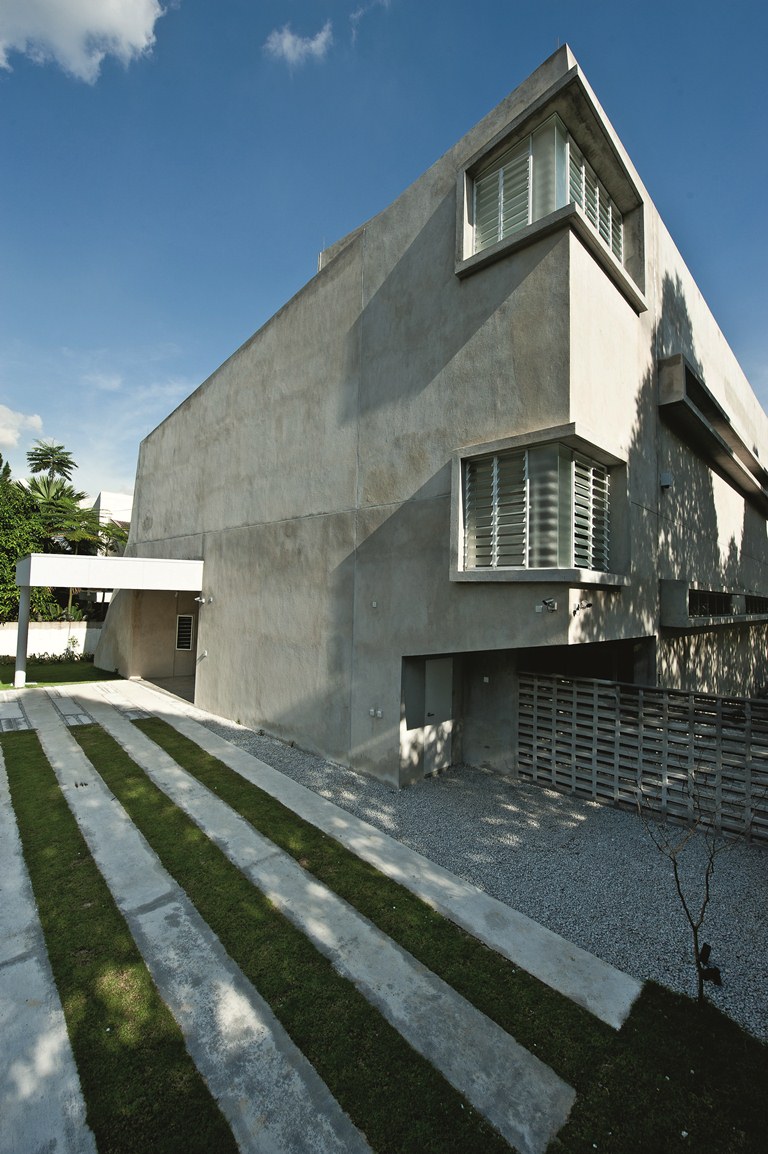 Tucked away in a suburban corner of Petaling Jaya is the unique Shalini Ganendra Fine Art Gallery, a hidden gem that holds an impactful approach to the art community, spearheaded by founder Datin Shalini Ganendra.
Charmed and relaxed by the calming, airy space of the cul-desac gallery and residence in Section 16, I sat down with Shalini Ganendra at a lounge area for a chat on the ground floor of the double-story building of her eponymous art gallery. Elegant and warm, the native Sri Lankan spoke proudly of the work that she does.
"Through the concept of 'living with art' – which is why we chose to house the gallery in a residential area – as well as through educational programs, we aim to make art more easily available to everybody of all ages and walks of life. I think a lot of people hold the notion that art appreciation, and collecting art, is an 'elitist' hobby, but it really doesn't have to be. The gallery, designed by Ken Yeang, entered a valuable niche market and developed local standing as well as international branding through the approach. These precepts continue today, housed in our award winning green building space, dedicated to hosting exhibitions, residencies, as well as education programmes," she elaborated.
The Start of the Gallery
Funda Altin Circus Installation Jugglers Porcelain 2015
The idea for the Shalini Ganendra Fine Art gallery (SGFA) was initially borne in 1998, under the premise of wanting to make the appreciation of art accessible. Although Shalini had trained in corporate finance law, her passion for the arts led her to becoming the cultural entrepreneur, curator of carefully-selected works, advisor, exhibitor, and supporter of art of all mediums that she is today.
In addition to the commercial arm, SGFA's non-profit efforts have far-reaching effect.The SGFA also organises education programmes, such as their Vision Culture Lectures, to be published by the UNECO Observatory later this year, hosting a variety of art talent including curators from the Guggenheim and Smithsonian museums.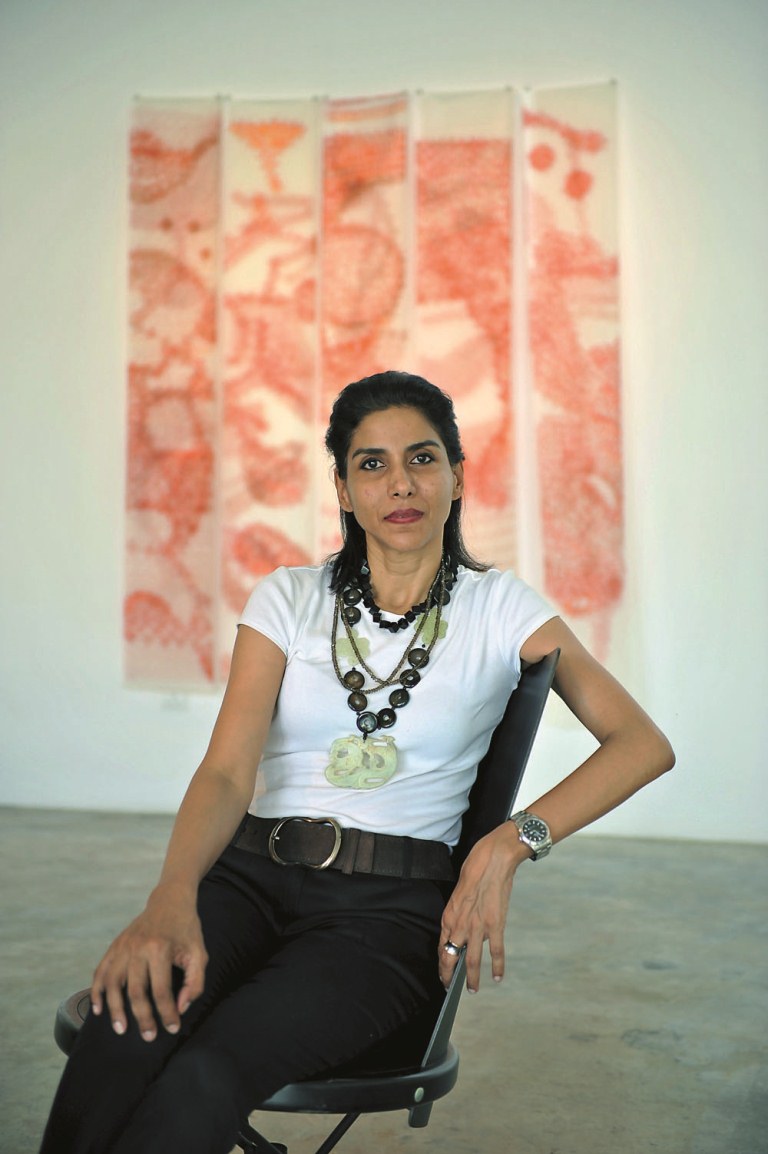 Shalini Ganendra
Shalini explained, "My role at SGFA is a cultural innovator, exhibitor, and educator. We advise on collections, valuations, and cultural branding. We organise exhibitions here which offer works by outstanding art practitioners. We also encourage eclectic collecting, selecting the best from a variety of mediums and narratives as part of our own showcase. We are always accessible and welcome visits from everybody, free of charge, and we always eager to take questions."
Representing Gifted, Established Artists
Zac Lee Tiger Shining Bright
Shalini described further that the gallery represents gifted, established artists who are already in the mid-career stage. "Mid-career artists generally understand better the level of professionalism and stamina required to go beyond the 'sale', to aim to get into museum collections and international view. Their reach is beyond the pure economics of local art purchase."
Two local artists represented by the gallery include Zac Lee, one of the most established fine artists in the country, known for his trademark fluid stores, as well as Ru Yi Tan, an installation artist whose unique work is making waves in Japan since she moved there from Malaysia 14 years ago. SGFA also represents other talented local artists, namely Eric Peris, Khalil Ibrahim, and Lileng Wong, as well as a number of international artists such as Sanjeewa Kumara and Sujeewa Kumari from Sri Lanka, and Sir Roy Caline from the UK. SGFA also regularly collaborates with other artists from around the world for exhibitions and programming.
A Public Space, a Residence and a Gallery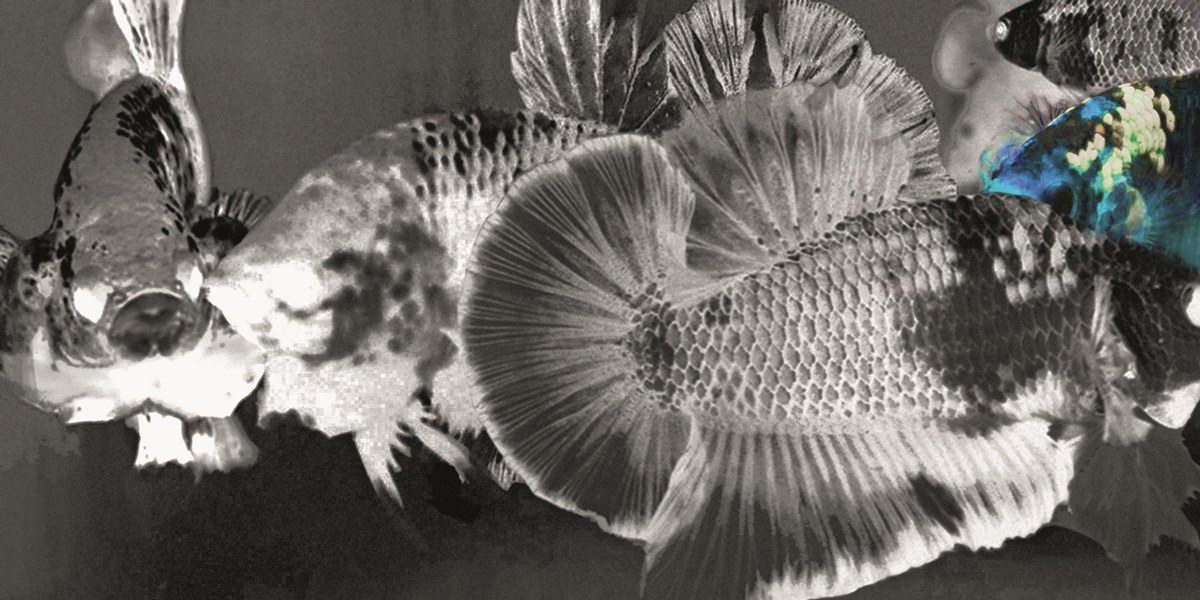 ZL The Blues IIoil on jute 2014
The SGFA is as much a public space and residence as it is a gallery. Frequently, the beautiful eco-friendly green building is the venue of choice for events such as fashion shows and corporate events, and frequently serves as a lecture space. Visitors come to admire the work on display as much as to bask in the soothing, classy atmosphere of the premises. Their flagship building, the Gallery Residence, was twice nominated for the Aga Khan. Through their art residency program, the SGFA frequently hosts award-winning international talent from abroad for a period of time while they work on an exhibition here, invited by Shalini after she has done extensive research and communicated with the artist. On this, Shalini said, "The purpose is for them to engage with local culture with the hope that this engagement will influence international work, as a sort of aesthetic cross-pollination."
Their most recent resident is Paul Timings, an acclaimed sound artist from New Zealand who will be featured in a sound composition, 'Pools', alongside their upcoming project, the Pavilion NOW project. The project, launching on September 17, is an innovative installation 'pavilion' that will be built at the SGFA, led by architect Q. Jade Saw. He designed a bamboo pavilion incorporating the expertise of orang asli (indigenous people) craftsmanship. The orang asli team has harvested, split, treated, and wrapped the bamboo, creating challenging curves and flexibility. Paul has incorporated a selection of local ambient sounds, including the work of the orang asli and bamboo groves, which will complement the pavilion. A lecture program will be accompanying the five month showing of the Pavilion NOW.
The Malaysian Art Scene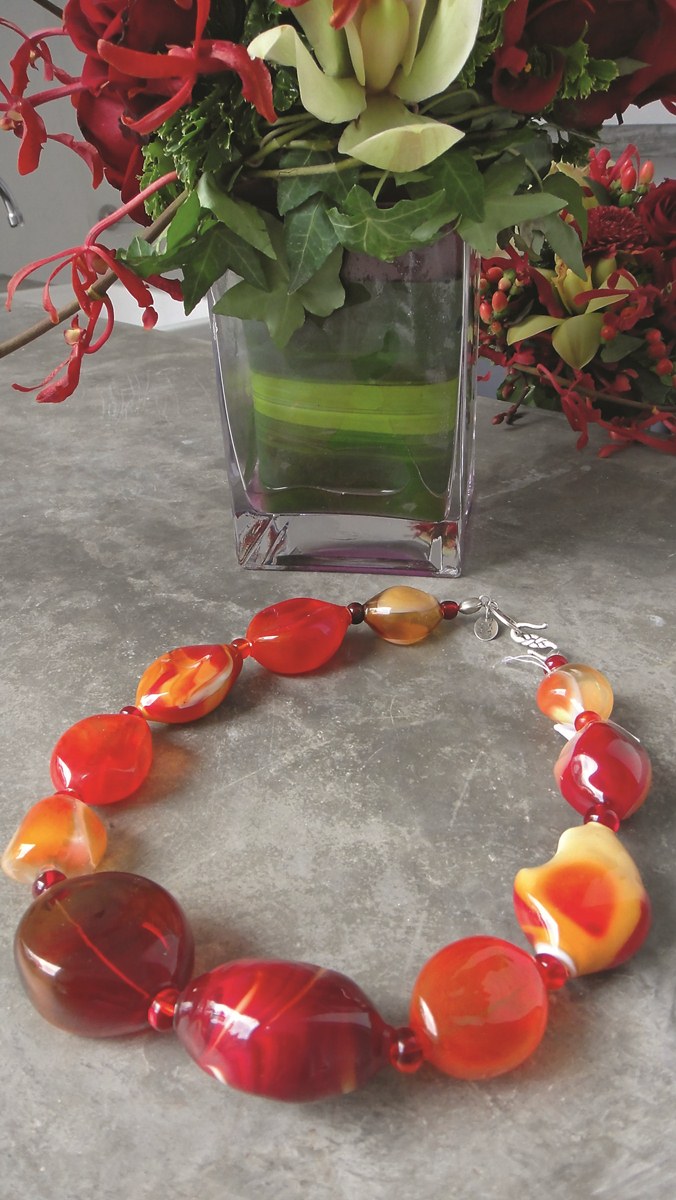 Ruby Babe Murano glass necklace by TRINA TYGRETT
Shalini said that the Malaysian art scene is very active, and her dedicated work to the art community has taught her much about the arts and culture. "With success comes responsibility, and in the arts and culture realm, the responsibility includes presenting excellent work at value pricing, and being able to hone and elevate local artists to the global stage. Innovation and endurance are key to moving forward and making a name for yourself. We exhibit exceptional art that offers good value in all mediums, painting, works on paper, photography, sculpture, ceramic, and wearable art. What I love most about the work I do is making a meaningful contribution to engagement with emerging regions, including Malaysia, and building bridges between cultures that are part of an enduring journey to bring deserved recognition to worthy artists."
For more information about the Shalini Ganendra Fine Art Gallery, please visit www.shaliniganendra.com.
Read more:
Source: Senses of Malaysia September-October 2015



" ExpatGo welcomes and encourages comments, input, and divergent opinions. However, we kindly request that you use suitable language in your comments, and refrain from any sort of personal attack, hate speech, or disparaging rhetoric. Comments not in line with this are subject to removal from the site. "



Comments