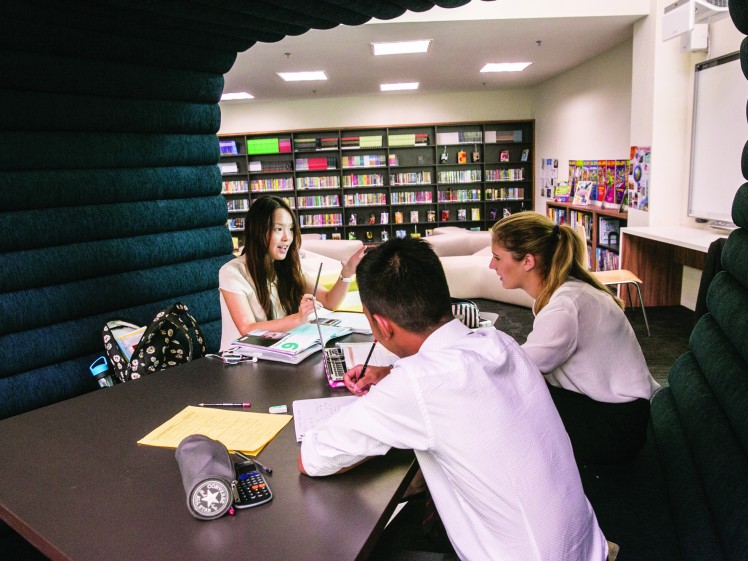 This post is brought to by Epsom College.
Boarding schools are becoming increasingly popular as many parents are realising that boarding can be academically and developmentally advantageous for their children. More and more parents in Malaysia and around the world are opting to send their children to boarding schools.
At Epsom College in Malaysia, we aim to provide vibrant and highly supportive learning communities where the focus is truly on ensuring students have all the encouragement and guidance they need to really excel across varied areas. Boarding has changed dramatically over the last 40 years to offer children outstanding opportunities within a comfortable family-like atmosphere, creating a home away from home.
We offer three different arrangements: full boarding (seven days a week), weekly boarding (students live on campus from Monday to Friday and return home on the weekends), and flexi-boarding (students can opt to live on campus for one or several nights each week).
Here are 10 key advantages of boarding at Epsom College in Malaysia.
1. Highly qualified teachers who see their work as a call – Not a job
Each boarding house has a housemaster or housemistress, who has overall responsibility for the pupils in their care. They live in accommodation within the house, and are assisted by a team of experienced and dedicated tutors, providing day students and boarders with a warm, homely and supportive atmosphere. We handpick their housemasters and housemistresses with great care and with very clear criteria in mind as to the type of people they want influencing the emotional, physical and academic development of the children in their care.
2. Small classes and heightened interaction between students and their teachers
Boarding provides a setting that promotes common experience, camaraderie, friendship, trust and honesty between children and adults. Boarding school offers a unique experience of community living, which builds an awareness of others and a tolerance of difference and diversity.
3. 24-hour learning
Immersion in an educational world where learning is central and personalised. At top boarding schools, an appreciation for intelligence and achievement are the norm within peer groups, and students are surrounded by those who share their high aspirations. So whether a sportsman, artist, academic or thespian, students joining Epsom College in Malaysia will enjoy an unrivalled school experience across academic subjects, music, art, drama and sports.
4. Excellent preparation for university life
Pupils with the skills and confidence developed as boarders will be well placed to attend the finest universities worldwide, and are better prepared to embrace the academic rigor and independent study they face and love it!
5. Access to unrivalled facilities seven days a week
Modern boarding houses have excellent facilities and are designed to be homely, comfortable and offer up-to-date facilities such as WiFi, games rooms, modern furniture, study areas and fitted kitchens.
6. Independence and self reliance
Boarding schools bestow on students an independence they would not have living at home. They are helped to become more self-reliant and independent, but at the same time to support their peers and to contribute to the running of their house through committees and roles such as house captain, school council, etc. The boarding experience, besides being great fun, is an ideal preparation for the challenges and responsibilities of adult life.
7. Personal growth
A willingness to explore new things is inherent in the student body of most boarding schools. Boarders are encouraged to meet new types of people, find their place in a new community, learn new skills, and challenge themselves to a higher academic standard. The environment of boarding houses enables pupils to live their lives to the full in as many spheres as possible, allowing individuality and independence to flourish.
8. Pastoral care
In addition to a pupil's housemaster, housemistress or tutor, all staff are there to help and support 24/7. Boarding school staff instinctively see themselves as responsible for the child's all-round development and offer many clubs, societies, outings and activities. The school nurse, school counselor and house matron are also available to listen, advise and counsel students whenever needed.
9. Deepening interests
Whether the arts, sports, books or music, by boarding, students have the time and the support they need to explore their interests and excel. At Epsom College, we provide opportunities for children to develop their existing talents, but at the same time will ensure they have opportunities to figure out what their other passions in life might be, and give them the opportunity to develop them through their teenage years and into their adult lives.
10. Being part of a proud community
The shared experience of being part of a boarding school's tradition and history creates a strong network of people and a feeling of community that can last for a lifetime. Boarding leads to the establishment of close friendships, not just among students, but also with faculty members. The social network and friendships forged in boarding school can last a lifetime.
Learn more about Epsom College here.
Photos
Location

---
"ExpatGo welcomes and encourages comments, input, and divergent opinions. However, we kindly request that you use suitable language in your comments, and refrain from any sort of personal attack, hate speech, or disparaging rhetoric. Comments not in line with this are subject to removal from the site. "
Comments