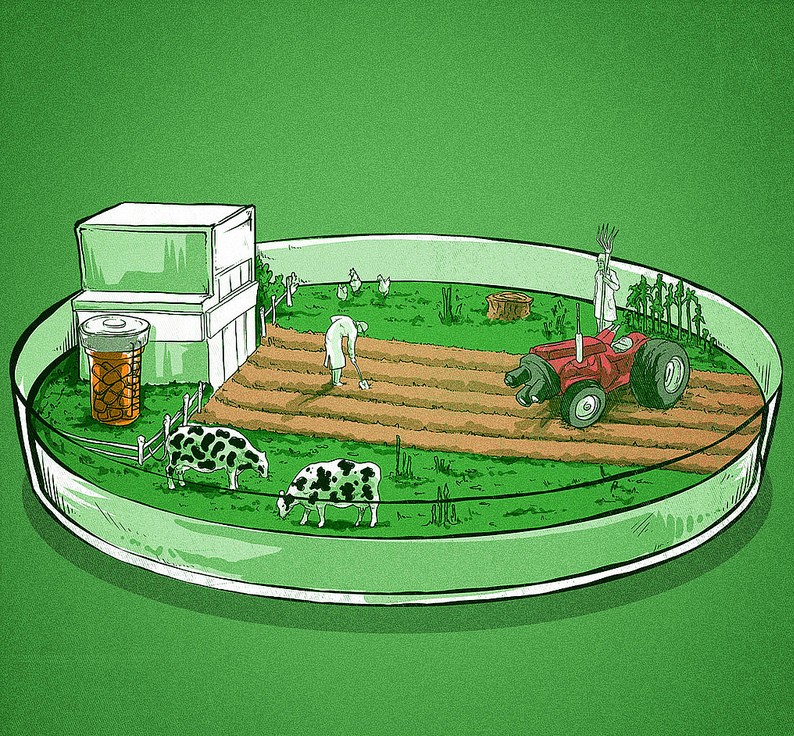 Photo credit: soloyo/soloyo / Foter / CC BY-NC-SA
This post is brought to you in part by Eco Steam Wash.
Bacteria are everywhere, but some areas are more likely to breed harmful bacteria. Here are 8 places that are potentially infested with harmful bacteria and a simple solution to help eliminate harmful bacteria, dust mites, and bugs.
1. Mattresses
Dust mites, allergens and bacteria are all seeking asylum in your mattresses. As you clock in your 8 hours of sleep, you are also breathing in allergens that can cause asthma. The most common one found in mattresses is Staphylococcus.  The one you need to be concerned about though, is a methicillin-resistant strain, formally called Methicillin-resistant Staphylococcus aureus, also known as "MRSA". This is the famous bacteria that causes staph infections in hospitals.
2. Carpets
The Staphylococci bacteria lives in your carpets too. Typically, if you have athletes in your house, they bring it from the gym. The locker room, the unwashed gym bag, the major sweating from yoga class, yes, you are dumping all these bacteria on your carpet. These penicillin-resistant bacteria can be carried by healthy people, and one of its symptom can be red bumps that become larger over time resulting in fever and rashes.
3. Sofas
The Daily Mail reported that UNICEF'S research indicates the sofa arms are 12 times more contaminated than the average toilet seat. These researchers were looking out for germs, such as E. coli and Enterobacteriaceae. Make sure to properly wash those hands before resuming a favourite TV show.
4. Shower curtains
Your shower curtains are extending invitations to all kinds of germs that result in biofilms. That nasty brown stuff on the surface of your shower curtain forms a colony of germs. In particular, there are many members of Proteobacteria, such as Sphingomonas spp. and Methylobacterium spp. Individuals with low-immune systems should make an extra effort to have these cleaned properly.
5. Toilet bowls
Toilet bowls are infested with fecal bacteria. Generally speaking, fecal bacteria are not that bad. They're part of the Bacteroidaceae family, which plays an important role in digestion. However, germs such as Shigellosis are harmful, and they're known to cause a wide variety of symptoms, including gut wrenching diarrhea and dysentery. Some other harmful bacteria that can be found in toilet bowls include, MRSA and Salmonella. Salmonella is often associated with under-cooked chicken, but it is also present in bathrooms. People infected with this often experience severe vomiting and diarrhea.
Some people argue that toilets are actually cleaner than your kitchen, but let's not forget your bathroom floor tiles.
6. Floor tiles
Your bathroom tile grout lines grow a lot of  bacteria, and some potentially harmful strains as well. The warm and moist environment is a great party spot for bacteria, such as Streptococcus, which causes the widely known Strep throat infection. This harmful pathogen can even cause toxic shock syndrome. Other bacteria frequently found in tiles, include Salmonella, Staphylococcus, E. Coli., and Campylobacter. Tile floors with a cat litter box are more likely to grow Campylobacter. These bacteria can cause diarrhea, headaches, vomiting, painful abdominal cramping, and nausea.
7. Sink
The most common type of bacteria in your sink are Pseudomanas. Most strains of this group aren't dangerous, but one harmful strain that can grow in the sink is Pseudomanas aeruginosa. This can cause severe infections. It can be a particular issue at hospitals, where many people are washing their hands frequently.
8. Air conditioner fan coil/Diffuser
The air conditioner keeps you cool, but the damp, dark environment can also help mold and bacteria grow. Most of the bacteria is harmless, but in rare instances, a harmful bacterium called Legionella can grow there. This can cause a mild flu-like illness called Pontiac fever, and the pneumonia-type illness called Legionnaires disease.
A Professional Cleaning Solution in Malaysia: Clear Bacteria, Dust Mites, Bed Bugs, and More
So, there are various cleaning methods to help reduce and prevent harmful bacteria. One professional service solution to consider in Malaysia is Eco Steam Wash.
This service will help you clear bacteria, dust mites, bed bugs, and insects in your home or workplace. Eco Steam Wash specializes in deep cleaning, sanitizing, and deodorising. Practically any area you want clean, they can sanitize: carpets, hardwood floors, air cons, cars, mattresses, sofas, and more. They offer services in Kuala Lumpur, Selangor, Kota Kinabalu (Sabah), and Miri (Sarawak).
They also have a germ-buster machine called the Optima Steamer, which uses a jet steam to harmlessly clean surfaces. This machine is a user-friendly application with a water-saving design and chemical free approach.
As a bonus, the steam wash also helps in reducing the formaldehyde level of your brand new furniture. The U.S. Environmental Protection Agency listed formaldehyde as a probable human carcinogen, which means it's a substance capable of causing cancer.
You can learn more about Eco Steam Wash on their Facebook Page.
You can also call them at the following numbers:
Kuala Lumpur & Selangor: +603 7784 6303
Miri: +6016 810 8196 (Alex Koo)
Sabah: +6013 555 2606 (Philip Liew)
See photos of Eco Steam Wash in action:



" ExpatGo welcomes and encourages comments, input, and divergent opinions. However, we kindly request that you use suitable language in your comments, and refrain from any sort of personal attack, hate speech, or disparaging rhetoric. Comments not in line with this are subject to removal from the site. "



Comments