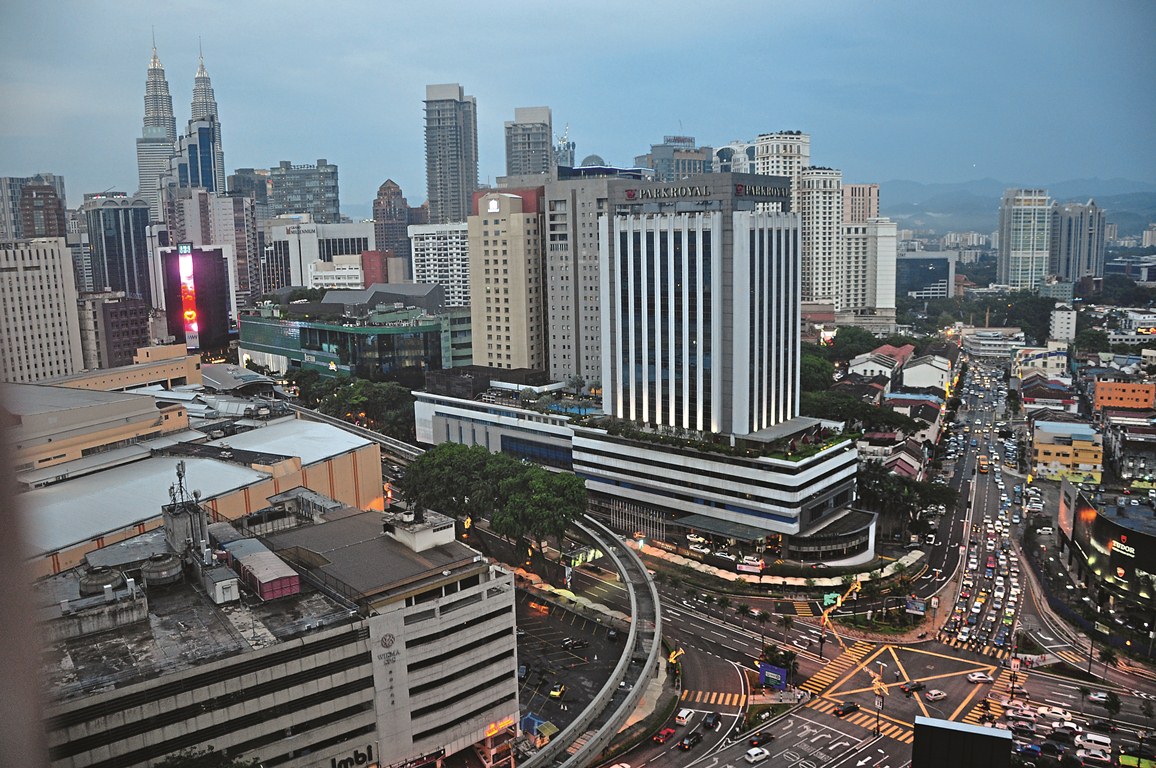 Get moving! Though getting from point A to point B in Greater KL can be an exercise in frustration at times, Vatsala Devi has the details on transportation options in and around the city that, for the befuddled expat, might just ease the headaches and save a bit of time.
As Malaysia's capital and largest city, Kuala Lumpur is the fastest growing metropolitan region in the country, both in terms of the economy and its population. With some eight million people living within the Greater KL area, the city is an important cultural, commercial, and economic center. Therefore it should not come as a surprise that tourists and expats are naturally drawn to Greater KL – either for work or to make it their retirement destination. Living in the Malaysian capital is certainly an adventure for most expats as the city has so much to offer in terms of cultural variety. Spending a few years here can easily be a life-changing experience.
When asked what they value most about life in KL, most expats count stability, a good infrastructure (both in general and for foreigners in particular), and the friendly and welcoming locals among the top reasons they enjoy living here – and of course everyone mentions the wide range of great food – but when it comes to some of the drawbacks many cite the erratic traffic and transportation as the main ire of living and working in Kuala Lumpur. The city is notorious for its gridlock traffic during peak hours and a recent report said that some 1,000 new cars a day are registered in Greater KL. As in all major cities, the questions on the minds of authorities are how to develop a better transport system without strangling the city and how to make public transport more appealing.
Although the still-developing public transport system in Kuala Lumpur has a comprehensive network of buses, taxis, monorail, light rail transit, and commuter trains that provide convenient and quick access to various parts of the city, public transit only accounts for a mere 20% of all journeys in Kuala Lumpur. Malaysians seem to prefer driving themselves, and the city is interlaced with a web of roads that regularly get congested, particularly on weekdays. To make travelling around the city a little more efficient and a little less stressful for expats, here's a quick primer on how to get around Kuala Lumpur.
1. Rail

Photo credit: deqalb / Foter.com / CC BY-NC
Kuala Lumpur's rail-based Light Rail Transit system consists of three light rail lines, one monorail, one commuter rail system consisting of two lines, and two high-speed airport rail links. The three lines used by the LRT are Ampang Line, Kelana Jaya Line and Sri Petaling Line. The two commuter rail lines, known as KTM Komuter are the Sentul-Port Klang Line and the Rawang-Seremban Line. The monorail line is known as the Kuala Lumpur Monorail. The high speed KLIA Ekspres and KLIA Transit lines connect Kuala Lumpur to the international airport.
Light Rail Transit (LRT)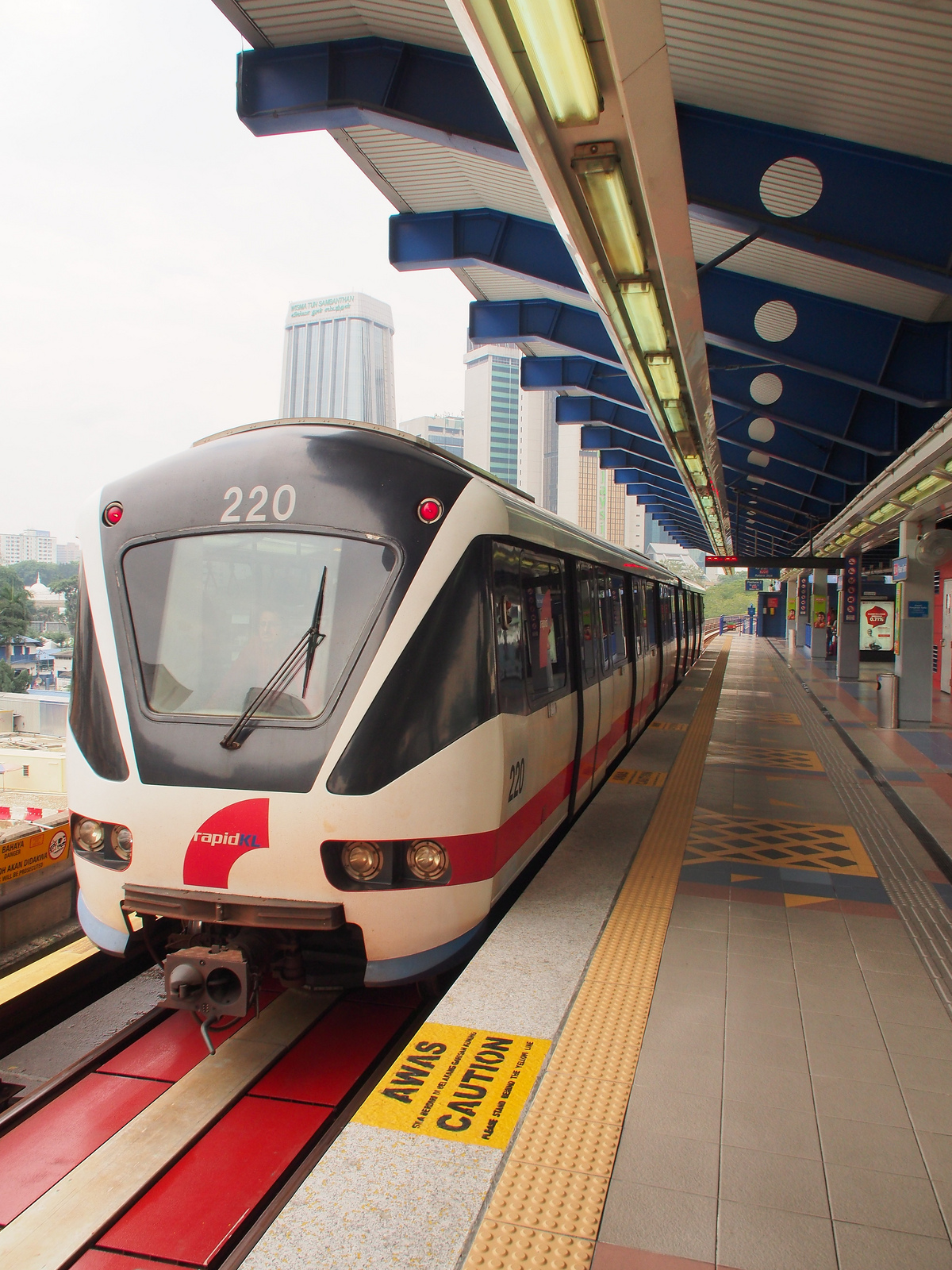 Photo credit: StephenHinde / Foter.com / CC BY-NC-SA
Light rail transit is the most preferred mode of transport as it is punctual and the cost of traveling is reasonable. Operation time is from 6am to 11:45pm. Train interval is 3-5 minutes during peak hours and 5-8 minutes during non-peak hours.
Kelana Jaya Line
Between Gombak and Kelana Jaya
24 stations over 29 km
Operated by Rapid KL, it was formerly known as PUTRA Line LRT system or. The system is the third-longest fullyautomated driverless metro system in the world. It carries over 170,000 passengers a day and over 350,000 a day during national events. An extension to the Kelana Jaya line will add another 13 stations and 17.4 km of track, and is set to be completed by mid-2016.
Ampang Line
Between Ampang and Sentul Timur / Sri Petaling and Sentul Timur
25 stations over 27 km
The Ampang Line consists of two routes which begin at two different stations to the south and east of the city, meeting at an interchange station, continuing through the city centre, and ending at the same station at the north. The Ampang Branch Line begins at Ampang, while the Sri Petaling Branch Line begins at Sri Petaling. Both lines converge at Chan Sow Lin; the merged line leads to the north, terminating at Sentul Timur. An extension to the Ampang Line is currently under construction, and will add 12 new stations over some 18 km. The first phase is scheduled to commence operations this month, with the full line being completed before mid-2016.
Rawang-Seremban Line
Between Rawang and Seremban
23 stations over 153 km
Operated by KTMB, this line caters especially to commuters in Kuala Lumpur and the surrounding suburban areas. Transfers to Sentul-Port Klang Line can be done at KL Sentral, Kuala Lumpur and Putra stations.
Sri Petaling Line
Between Sentul Timur and Sri Petaling
18 stations over 15 km
Operated by Rapid KL and formerly known as Star-LRT, the line runs between Sentul Timur in the north and Sri Petaling in the southern part of Kuala Lumpur. The Sri Petaling Line and Ampang Line share the same tracks between Sentul Timur and Chan Sow Lin stations, where they diverge. At the common stations, trains to Sri Petaling and those to Ampang arrive alternately.
Sentul-Port Klang Line
Between Sentul and Port Klang
22 stations over 153 km
Operated by KTMB, this electrified commuter train service first introduced in 1995, caters especially to commuters in Kuala Lumpur and the surrounding suburban areas. It is a popular mode of transportation for commuters working in Kuala Lumpur, as they can travel to the city without the hassle of traffic congestion. Transfers to Rawang-Seremban Line can be done at KL Sentral, Kuala Lumpur and Putra stations
KL Monorail
Between KL Sentral and Titiwangsa
11 stations over 8.6 km
Opened on 31 August 2003, the KL Monorail runs with two parallel elevated tracks and connects Kuala Lumpur's main transit hub, KL Sentral, with the "Golden Triangle" area. Up until this year, the system utilized two-car trains, which are able to accommodate less than 200 passengers each during regular operations. Ridership on the popular line sometimes tops 70,000 per day, though, so the cars were often seriously full, with lengthy waits common at peak hours. Beginning recently, and continuing its rollout through the end of 2015, the 10 sets of two-car trains are being replaced by 12 shiny new four-car trains, doubling capacity, reducing wait times, and providing a more comfortable travel experience.
KLIA Ekspres
From KL Sentral to KLIA/KLIA2
Non-stop over 75 km
Operated by ERL, which began its operations on 14 April 2002, the service runs along the Express Rail Link, and shares the line with KLIA Transit, which stops at all stations along the line. Operating from 5am to midnight, it takes around 28 minutes with the trains departing at 15-minute intervals during peak hours and 20-minute intervals during off-peak hours. This award-winning rapid transit system is the fastest way from the city to KLIA and KLIA2 and even offers free on-board Wi-Fi on its comfortable carriages.
2. KL's New MRT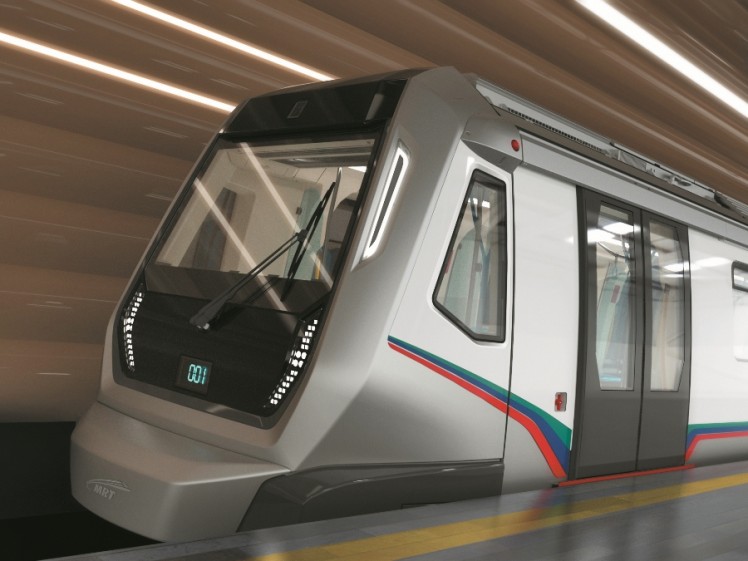 The new MRT train exterior
Klang Valley Mass Rapid Transit (KVMRT) project involves the construction of a rail-based public transport network which, together with the existing light rail transit, monorail, KTM Komuter, KLIA Ekspres and KLIA Transit systems, aims to ease the road traffic congestion that plagues Klang Valley. The ambitious target is to make half of all journeys in the Klang Valley area accessible by public transport. Launched in 2011, the project aims to create three new commuter rail lines. The fi rst section of the first line, the Sungai Buloh-Kajang Line, is set to open late in 2016.
3. KL Hop-On Hop-Off Bus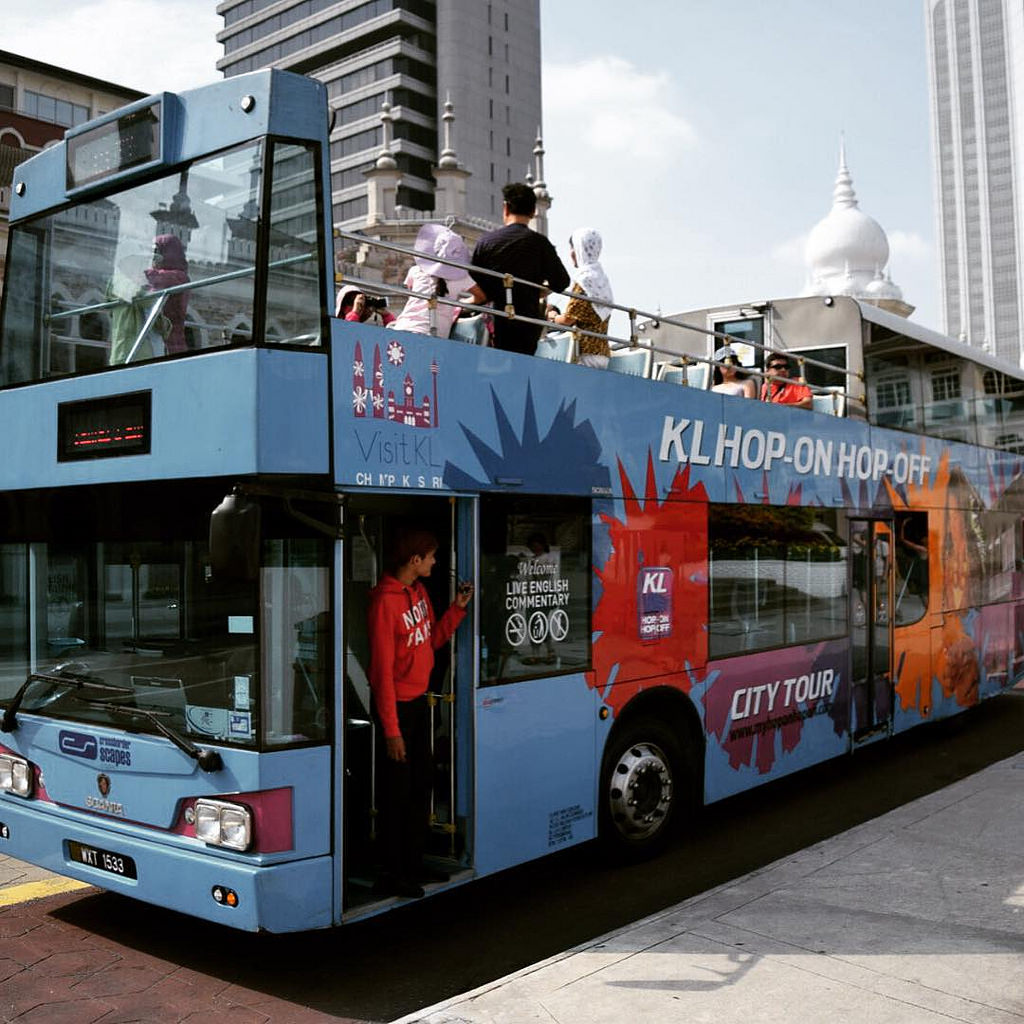 Photo credit: Malaysia Backpackers / Foter.com / CC BY-NC
KL Hop-On Hop-Off is a free and easy city tour that has 23 stops, which cover more than 40 attractions. All buses are equipped with nine different languages to choose from and a friendly customer service officer to assist passengers on the bus. The KL Hop-on Hop-Off Tour takes on the popular 'see it all' concept available in bigger cities such as London and Paris, but the key to the tour is that it maintains its flexibility. Choose between 24-hour or 48-hour tickets and just hop on at a designated stop, then hop off when you feel like exploring, and hop on again when you're ready to move. Shop, dine and take in the many attractions, but do it at your pace and experience KL, the way you want it.
4. Taxi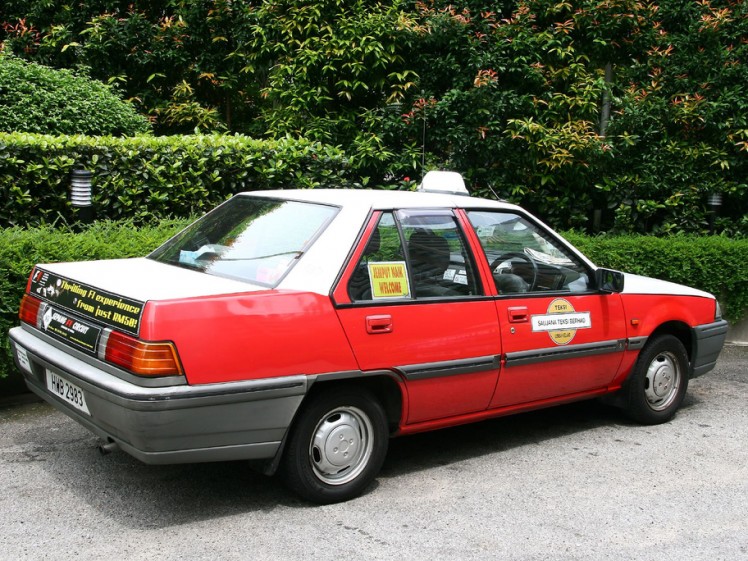 Photo credit: AndyLawson / Foter.com / CC BY
The easiest (but often also the most expensive) way to travel within Kuala Lumpur is by taxi. Taxis are almost always available at every corner in the city center. Taxi fares were recently increased significantly, but are still quite reasonable when the meter is being used. Regular taxi fares for trips within the city center usually never exceed RM15 on the meter, except perhaps at peak hours. Trips to places outside of the city center usually cost anywhere between RM20 and RM35. After midnight there is a surcharge of 50% on the regular fare. Popular taxi apps such as MyTeksi, along with services such as GrabCar and Uber, have expanded transportation options significantly over the last couple of years.
Read more:
Source: The Expat magazine October 2015
---
"ExpatGo welcomes and encourages comments, input, and divergent opinions. However, we kindly request that you use suitable language in your comments, and refrain from any sort of personal attack, hate speech, or disparaging rhetoric. Comments not in line with this are subject to removal from the site. "
Comments