1. A New Day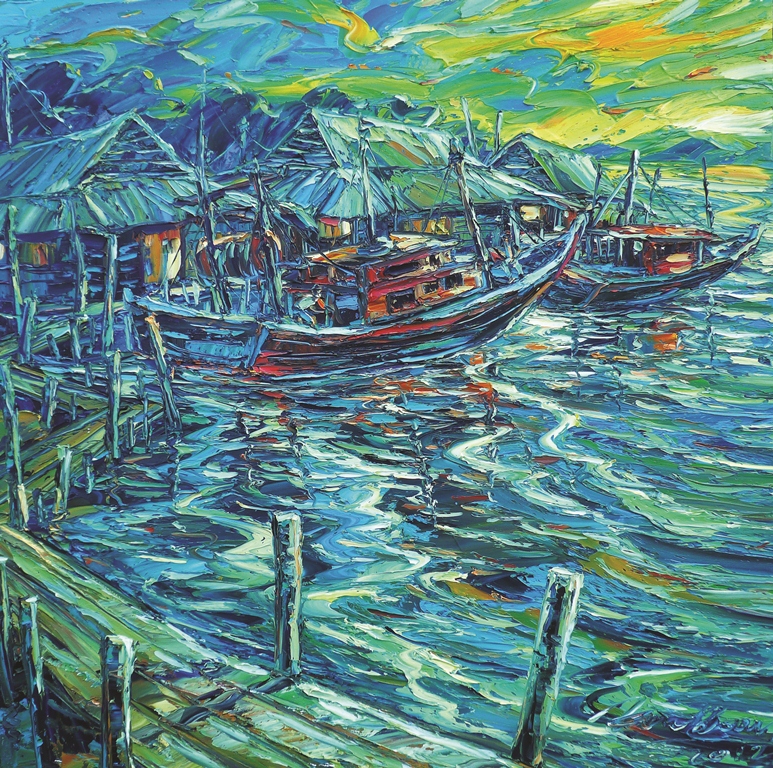 2. Break of Dawn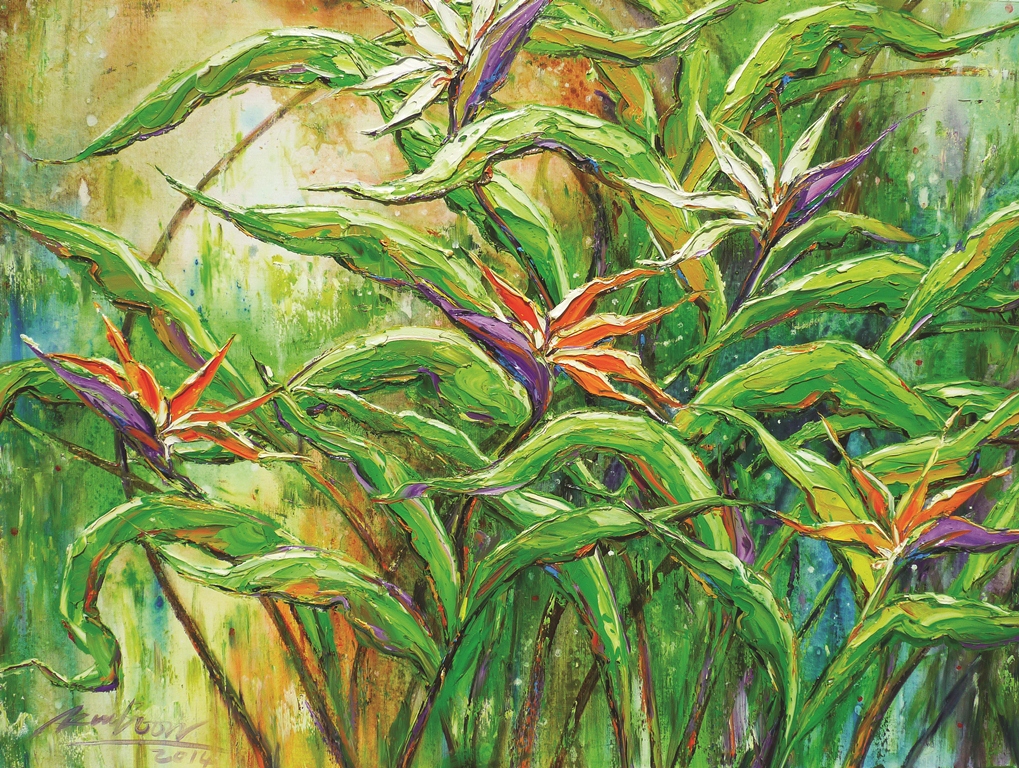 3. Dancing in the Wind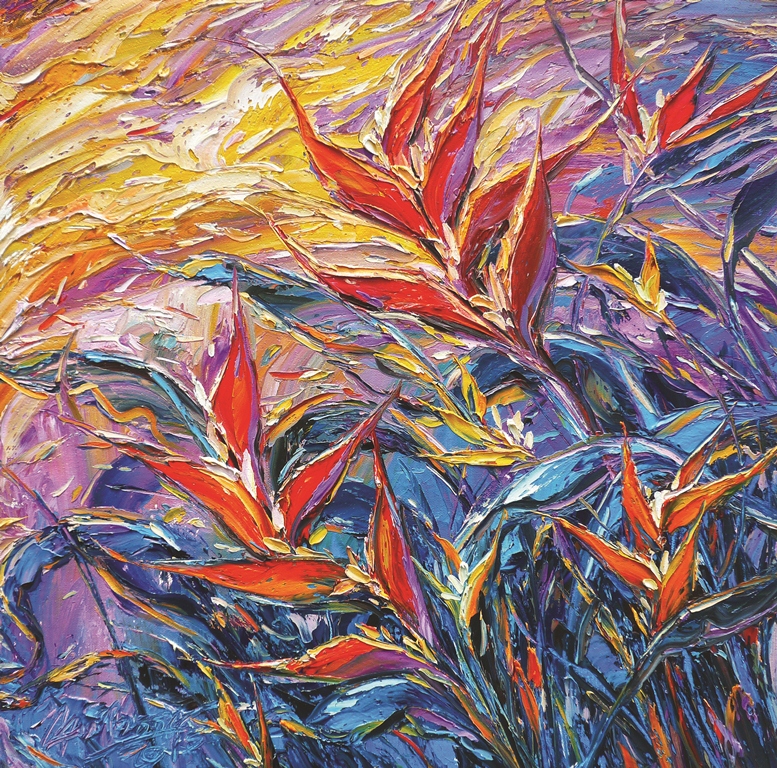 4. Glamorous Night of KL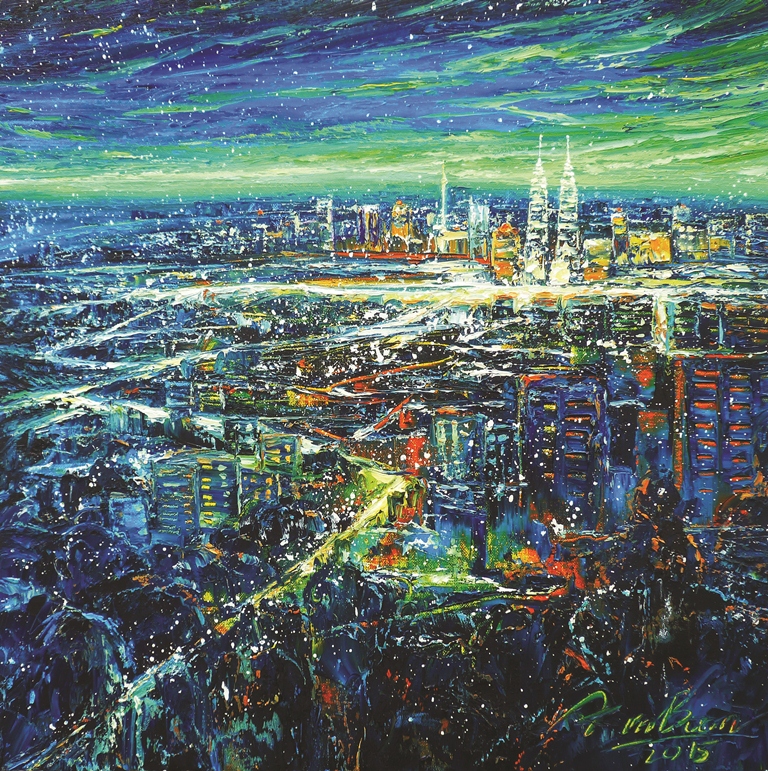 5. KL Night Scene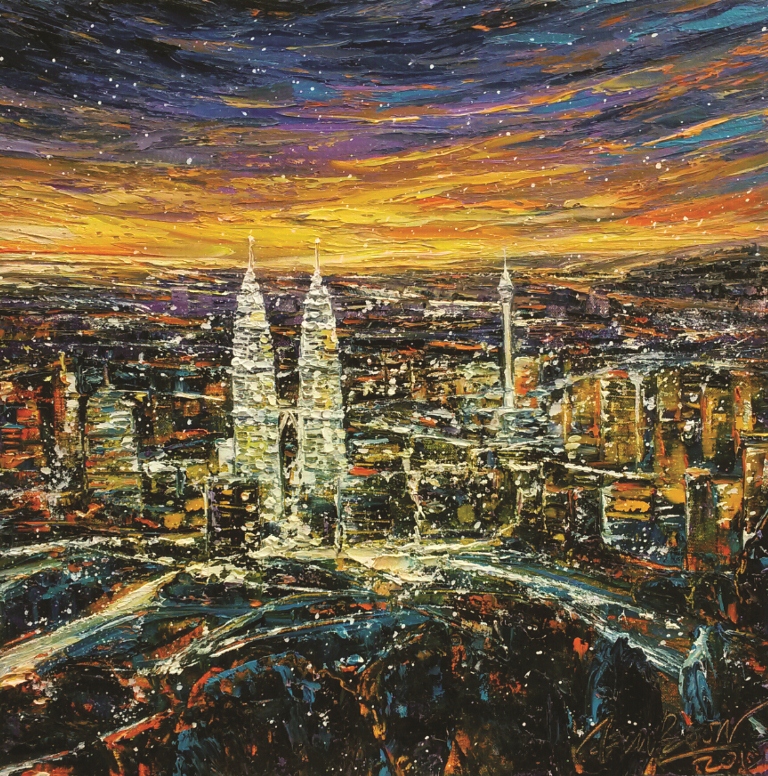 6. Living in Cameron Highlands
7. Morning Glow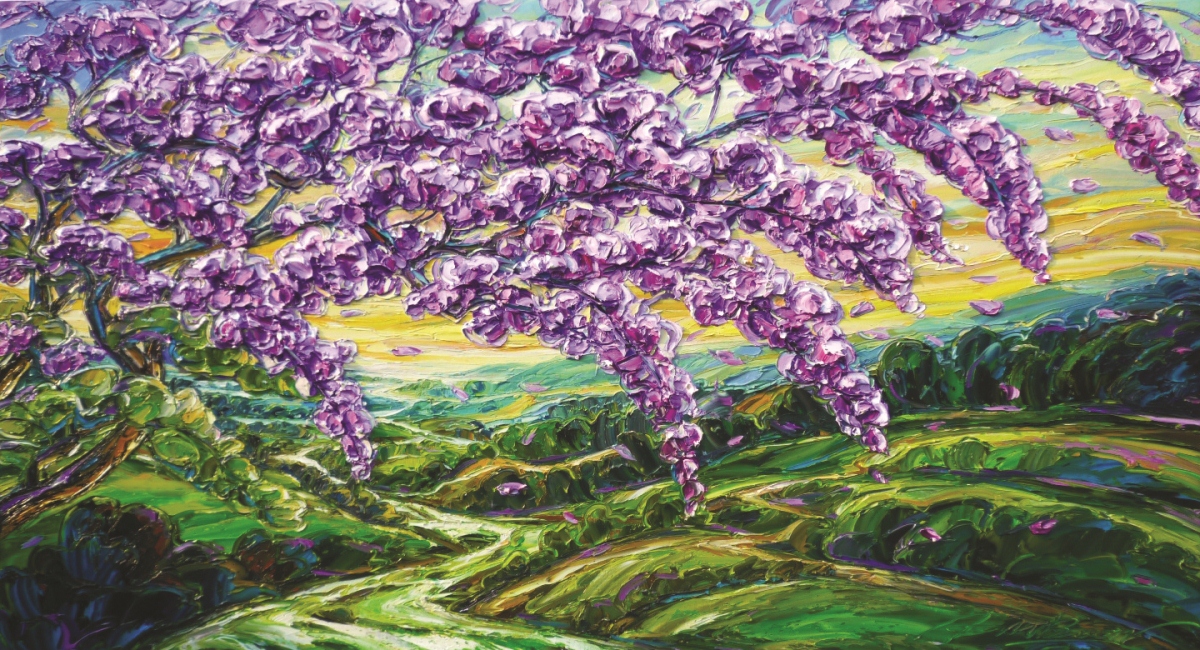 8. Panorama of KL City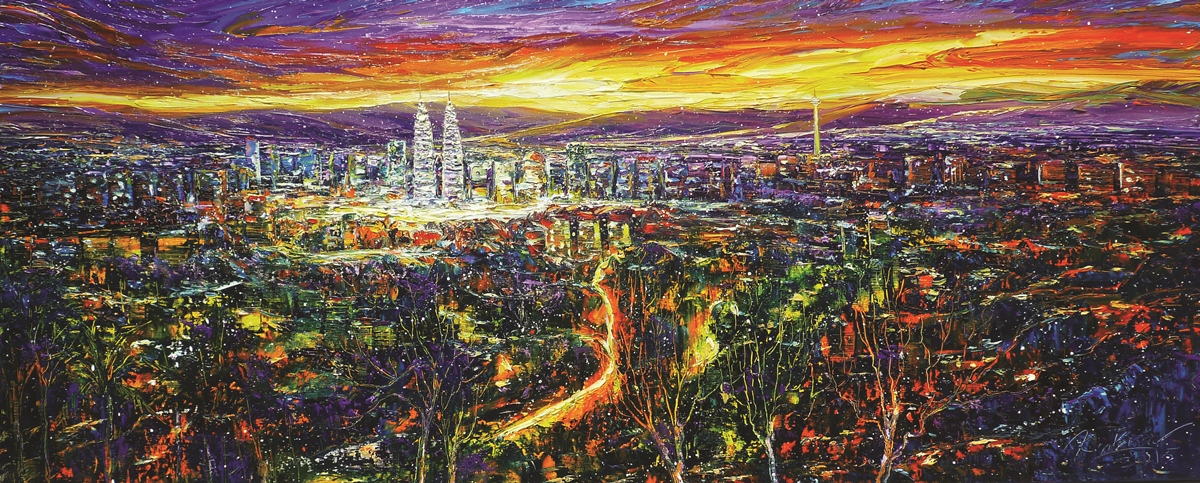 About the Artist
Malaysia is visually appealing in so many ways. While its natural beauty lies within its tropical forests, lush greenery, sandy beaches, and exotic flora and fauna, the urban city landscape which is still developing is also remarkable. Artist Yap Kim Boon's works encapsulate the bold colours of the city buildings as well as the simplicity and natural beauty in the more rural areas, transferring to canvas the essence of the raw beauty of Malaysia.
The full-time artist, now 54, has spent his years perfecting the art of oil painting, using pallet knife techniques with thick oil paint. This results in a distinctive technique of painting, a three-dimensional textured effect which captures light and movement in a unique way.
On his technique, Yap explains, "Oil paint is long-lasting, and it has the unique texture with which I can produce thick layers and strokes of colours, which is very suitable with my style of painting with the use of palette knife. Not only can oils produce thick, three-dimensional layers to my subject especially on the effects of my Bougainvillea flowers, the paint has a nice finish glossy effect once it is dried. That is a very suitable medium especially for flowing water, producing a 'moving' effect." Another significant element of Yap's work is that he always paints outdoors, with nature as his inspiration. His vibrant artworks allow the viewer to be transported to a tranquil setting, whether in a kampung (village), rolling hills surrounded by bursts of colourful flowers, flowing waters, or the shining lights of the city skyline viewed from a distance.
He says, "Basically, the ideas of non-urban landscapes are extracted from local scenery, especially the outskirts in Pahang, Penang, Cameron Highlands, and some fishing villages. I consider my artwork is based on impressionism, so some of my paintings can be a combination of a few different point of view of the same place. As for urban landscapes, they are more straightforward and based on Kuala Lumpur city and majority with KLCC as the subject."
Yap says that he chooses to draw landscapes as it helps him to package nature and urban scenery onto the canvas so that people will have the opportunity to see their surroundings in a big picture. "Malaysia is surrounded with many attractions and there is beautiful scenery hidden in our tropical rainforest type of jungle. To reveal that to most of us, who are living in the busy city, looking at drawings of tranquil river flow, lush greenery, kampung lifestyle, can be soothing and relaxing."
For more information about the artist and his paintings, please contact [email protected]
Read more:
Source: The Expat magazine November 2015
Comments