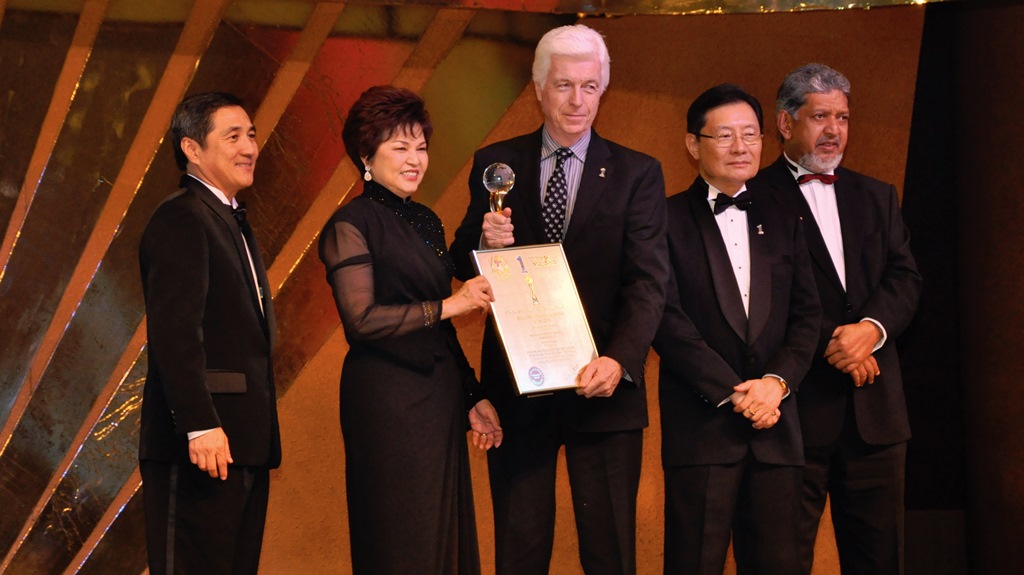 2016 marks the 20th anniversary of The Expat Group. Founder and The Expat Group CEO Andy Davison reflects on the last 20 years and the many changes in his life resulting from moving out of a large corporation into a small business.
As Robbie Burns once wrote, "the best-laid plans of mice and men often go awry." Certainly the life I envisaged for myself after leaving American Express 20 years ago took a very different direction than the one I had planned, from both a business and personal perspective.
I arrived in Malaysia as a divorcé with an attractive separation package from my former employer. My plans were to find work which would require a lot less stress than my previous employment – and certainly did not involve hiring more than two or three staff – and then when my pension kicked in I could enjoy the remainder of my life living wherever I wished.
In the 25 years before coming to Malaysia I had worked around the world for two multinationals, Coca-Cola and American Express. Despite periods spent in Europe, the States, South America, and Africa, Smy first love was living and working in Asia. Watching the changes which have unfolded out here since I first arrived in Hong Kong in 1970 has been truly amazing.
CHANGING TIMES, NEW BEGINNINGS
My final job with American Express was heading up one of the business units for Asia Pacific. This was a great job, but this was tempered by the fact I spent most of the time on the road, and for me, international travel had lost its appeal many years earlier, even though we travelled first class and stayed in the best hotels.
Given the fact I was on the road all the time, I asked my boss, who ran the Asia Pacific region, if I could keep my house in KL – which was my residence here when I ran their Malaysian operations – and simply book a hotel for the few days a month I was needed in Hong Kong. Given the fact my suggestion would cost US$2,500 a month and my housing allowance in Hong Kong was US$14,000, it would be much cheaper for the company, and I would enjoy living in a nice house with a pool rather than a high-rise apartment.
Much to my disappointment, he refused, so I had to relocate to an expensive apartment I hardly ever used. It was later revealed that my boss was afraid our New York headquarters would suggest the regional HQ move to KL so the company could reduce its regional HQ expense, a move that might have been hastened had the savings for my suggestion been seen by the right people. Given the fact there were quite a few expats employed in the region and the company was paying US$40,000 a month for my boss's seafront house in Repulse Bay there was plenty of opportunity for savings.
My boss was a pleasant enough man and certainly very bright, but he was quite slow to make decisions, a trait I found extremely frustrating, and eventually a combination of factors led me to suggest he add my name to the next company downsizing exercise. He agreed, but I was then told I could not be given the separation package since my last annual review did not qualify me to be included. I was told to resign with the usual two-week notice period. Naturally I refused, and then followed two months of negotiations, which eventually got me the much more generous separation package.
I spent the newfound downtime contacting various small European companies, I knew, asking if they would like me to represent them in Asia and eventually reached agreements with five of them. Things were looking very good, and then along came the 1997 Asian Financial Crisis and all but one of the companies put their plans on hold.
I then proceeded to test my business ownership skills by starting a number of small endeavours which included a wine club, a jobs hotline (helping people find jobs close to where they lived), a local newspaper (In Bangsar), a PC servicing centre (PC Doctor), a restaurant (the White Rajah), a new integrated timekeeping and payroll system from India, and various other small ventures. Despite their very different products, they all shared one thing in common – they ultimately failed, raising serious questions about my entrepreneurial skills.
A MAGAZINE IS BORN
However one of the businesses I had started upon arriving back in Malaysia was still going strong and that was The Expat newsletter. The idea was to give resident expats information about all aspects of Malaysia, including its people, history, and culture. I knew from many years living as an expat how often people arrive in a country planning to discover all it has to offer and somehow the years pass and they leave without having discovered much. I hoped to make a contribution to increasing expats' understanding of the country and making their stay more enjoyable, so when they left they had more happy memories and became "unofficial ambassadors" for Malaysia. I also felt this might help offset some of the negative publicity the international media often gave Malaysia.
My friend Nora Marzuki, a well-known and respected former features writer for The New Straits Times provided the expertise I lacked in putting together a publication, while I handled the business side of things.
We started off by calling all the major companies looking for expats to whom we could send the magazine free of charge. Within a couple of months, we had about 1,000 subscribers. Over the years, this has grown and now runs between 5,000 and 6,000 expat households. The big difference now is that we no longer go looking for expats, but rely on people requesting a subscription because they have heard about the magazine.
Handling distribution is now quite a challenge, as we try and place reading copies in many different outlets and venues around the country. Suriah, our long-time Distribution Manager, continues to do an excellent job of keeping this running smoothly, as well as keeping our free subscriber base current.
EVOLUTION AND EXPANSION
During the last 20 years, we have upgraded the magazine multiple times, migrating from the original 26 page, bi-monthly, black and white newsletter to the 100+ page, full colour, monthly magazine it has become today. Whereas once the challenge was to find people to write stories, today we have plenty of people offering their services. We have also been fortunate to have some very talented editors who contributed to upgrading the quality of the magazine, along with adding new titles to our portfolio. Our current Group Editor, Chad Merchant, who looks after all our print publications and will soon begin his fifth year in the position, has also made a strong contribution.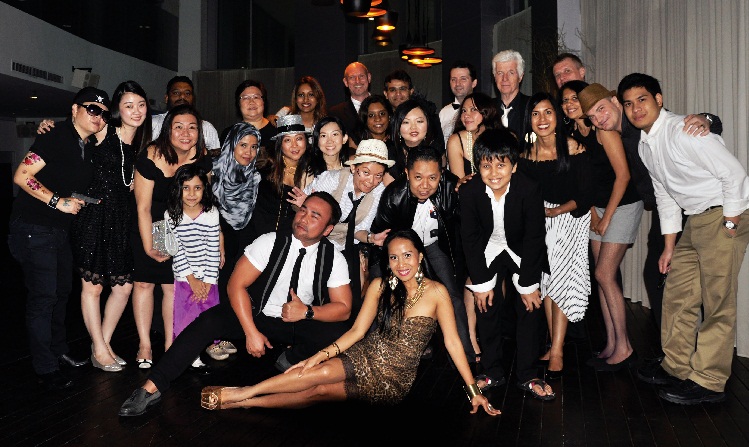 After seeing a magazine in the States which always featured a different artist on the cover of each issue I decided to do the same. Our former employee, Marybeth Ramey, took charge of this effort, among many other duties. She managed to find lesser-known but talented artists, and it was quite satisfying when many of them told us it helped them obtain wider recognition. Though our covers have evolved, we still include artwork on the cover from time to time, and continue to regularly feature artists in the magazine.
Among the other publications we added along the way was a bi monthly magazine, Senses of Malaysia, which is all about Malaysia and its various attractions, and we are very proud that it has won the Best Tourism Magazine award three consecutive times in the biennial Tourism Malaysia awards. We also publish a number of special focus annual publications on things like property,MM2H, and international education as well as a visitor's guidebook for people have asked me what the major challenges I faced when transitioning from a corporate employee with a major multinational to a self-employed small business owner. There were certainly quite a few adjustments. Not least was the drop in income and no guaranteed pay cheque at the end of each month.
There was also the change of status: Andy Davison from American Express opened a lot of doors. Andy Davison from The Expat Group left many of them closed. I was also approached by numerous people with business ideas and various other offers, many of which were highly questionable and even fraudulent.
On the positive side, it has been very satisfying building up the business, especially when Malaysians appreciate what we do. I also enjoy not having a boss second guessing me. Receiving unsolicited Permanent Residency from the Prime Minister in recognition of our efforts was a pleasant and very welcome surprise a few years ago.
Apart from my experiences in running a restaurant, I have not found corruption to be a problem in doing business in Malaysia. When it does arise we always reject it and this has not caused us any serious problems. The one exception was the restaurant business, which certainly had many challenges when it came to petty crime and corruption. Perhaps the most interesting was when an employee of Tenaga Nasional offered to change the electricity metre in my restaurant to one with a lower recording capacity, which would have significantly reduced our monthly bill. He, of course, would expect a small fee for this kindness. I was tempted, but decided to stay true to my belief that corruption should be avoided.
A couple of years later, after complaints from residents and businesses about frequent blackouts, we were advised that TNBs investigation had revealed that many business outlets still had old style metres installed which gave a much lower reading of total electricity usage so the local substation could not handle the true demand. Apologies all round, of course, but the problem would soon be fixed as their inspectors were going to install new metres, which would then give true readings. I was not sure whether to feel happy about my integrity or foolish for apparently being one of the few people not to have had my metre changed!
When the government initially came up with the MM2H programme, I was invited to join numerous meetings to provide input. As I was one of the first to set up a website dedicated to the programme (www.MM2H.com) which had a free helpdesk, I received a lot of feedback from applicants, which I in turn passed along. However, in the early years, my input was largely ignored, probably because I was seen as a rather opinionated white man rather than someone genuinely trying to share feedback from the hundreds of people who contacted our help desk. Eventually, my suggestions were taken more seriously and I was able, with the help of others, to effect some changes.
We now have an active agency for theMM2H programme, but with over 200approved agents for MM2H, and limited marketing funds allocated to the overall programme, there is not much business to go around.
We often get approached by international media seeking our help with programmes they are doing on Malaysia. The most recent case was for a documentary about MM2H for the BBC, which is being considered. We support all these as they help raise awareness of the programme.
In 2008, we started the monthly Expat Mingle and Wine Dinner events, which we thought would give us a chance to directly interact with more expats and everyone an opportunity to try out new restaurants and bars. These events have proven popular both with expats and the excellent F&B outlets which host them.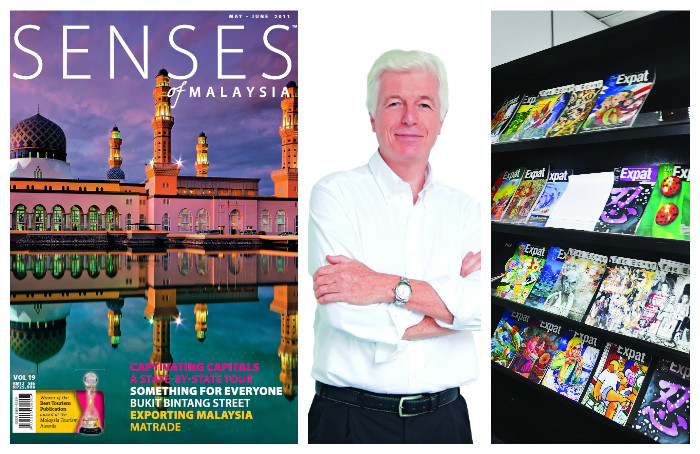 Anne Perera, who has been with us from the early days, has been looking after these monthly events since we started them and I have lost count of all the time people have written praising her efforts. More recently, we started holding Mingles in Penang and Johor Bahru, which have been very popular with expats living in those cities. We also organize events for some of our major advertisers, particular property companies who want people to actually take a look at their products.
A key part of our business going forward is our digital presence.  We have observed that many younger expats have less interest in printed publications and prefer sourcing information online. We have invested quite a bit in upgrading our websites to meet the needs of this segment and have succeeded in not only attracting many expats, but also like-minded Malaysians. In fact in recent years, we have seen many more Malaysians reading our publications and visiting our websites. In part, we believe this is a reflection of the many younger Malaysians who enjoy a similar lifestyle and share other interests with resident expats.
Our very first website, Inbangsar.com, which we launched in 2000, was all about what was happening in Bangsar Baru. It completely failed, as nearly all the local businesses saw no value in it even though we offered free listings. That perception has of course changed, and over the years, Rusli Arshad who looked after all our IT needs set up several other websites with increasing levels of interest.
One very satisfying development was when my eldest son decided to come and work with me after he graduated from university, even though it was a decision driven by the depressed job market in the States at the time. He now oversees our digital business and I have been impressed with his contribution. He has done an excellent job keeping abreast of all the many changes in the industry. As with our print publications, he only has a small team for our digital media side, but together they have made a lot of progress.
He has rebuilt and renamed a couple of our website and together they have over 200,000 unique visitors a month, an impressive tally for two rather niche websites. Our main expat website, ExpatGoMalaysia.com, now ranks in the top 2000 Malaysian websites and attracts many Malaysian visitors who find the stories of interest. Our websiteEatDrink.my is dedicated to covering the food and beverage scene in the greater KL area and is primarily targeted at Malaysians but it equally relevant to expats.
Fortunately, advertisers are finally seeing value in digital media and this part of our business clearly has good growth potential whereas print media faces more challenges. However, I am convinced that print publications will still be a viable business for quite a few more years. People are the key to making a business successful, and on separate pages we list all the staff who are currently working full-time for the company. Quite a few are long-term employees and they have all played a role in the company's success. As can be seen, my original plan of keeping staff to a minimum went off the rails many years ago.
I have been very fortunate to have Poh Lian looking after our accounting records and payroll almost from the day we started. Back office staff are often underappreciated except when things go wrong and she has managed to avoid that. I should also mention Kim, Charles, and Joanne, who have done a terrific job with the design and layout of all the magazines, despite all the last minute requests which inevitably occur each month.
 A LIFE REIMAGINED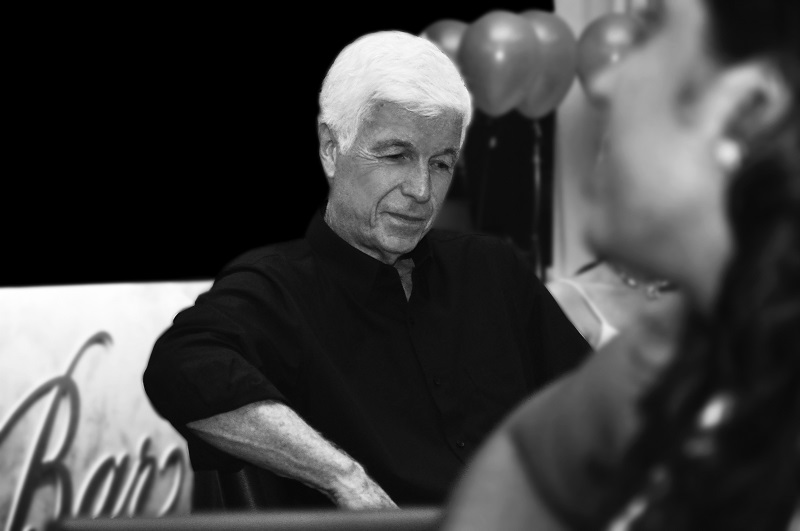 My plans for my future career were not the only part of my life which did not go according to plan. During the last 20 years, I remarried and added more children to my life. This has had a significant impact in several areas, not least the choice to just quietly relax when I reached retirement age. Children are rarely relaxing and they certainly don't come cheap! However, they do keep you young at heart and motivate me to staying shape and eat well.
As I look back over the last 20 years, I realise my life went in a very different direction than the one I planned when I settled in Malaysia, but I feel reasonably satisfied with it, especially in view of what we have achieved since that first black-and-white newsletter. Through The Expat and the company that has grown around it, we have managed to reach many tens of thousands of expats over the last 20 years and hopefully improved their enjoyment of Malaysia and added to their knowledge.
Malaysia is a great country with huge potential. It has come a long way in the last 40 years since I first visited. We look forward continuing our efforts to communicate the country's appeal and its many attractions.
To all our readers, partners, and advertisers and of course to the valued staff members who comprise our company thank you for your continued support over the years!
This article was originally published in the  January 2016 issue of The Expat magazine. It is available for free with a digital or print subscription.
---
"ExpatGo welcomes and encourages comments, input, and divergent opinions. However, we kindly request that you use suitable language in your comments, and refrain from any sort of personal attack, hate speech, or disparaging rhetoric. Comments not in line with this are subject to removal from the site. "
Comments