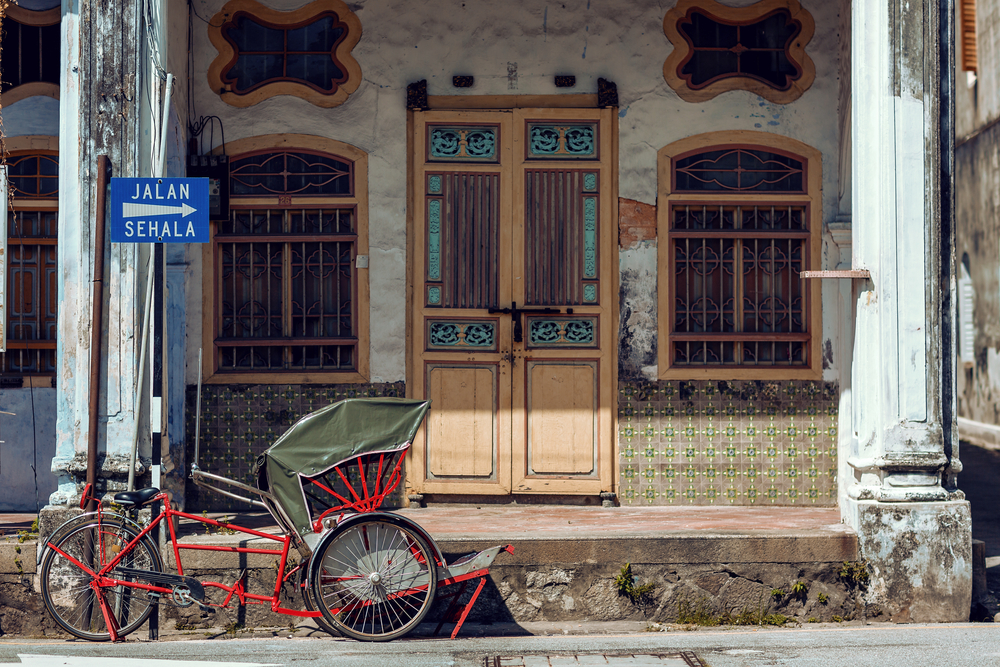 Our author Frances Wilks finds out about the plans to turn Sia Boey, a dilapidated part of George Town, into a Heritage Arts District and Penang aficionado Ronni Pinsler reminisces about the area's rich historical past. Frances begins:
Just outside George Town's heritage zone, there's an area of the city known in Hokkien as Sia Boey, which means the tail, or rear end, of the town.
Lying under the shadow of Komtar and along the sides of the old Prangin Canal, Sia Boey was known for its vibrant market, its dried fish, its wholesale sellers of rice, eggs, and other staples, and its barbers and hairdressing salons.
But in recent years, the 19th-century Prangin Market became an empty shell as the produce sellers moved out of it, the marvellous row of nearby shop houses fell into disrepair, and the canal became silted up and polluted. One of the only reasons people visited the area at all was to have wedding photographs taken beside the picturesque section of a crumbling old wall.
A new heritage for Penang?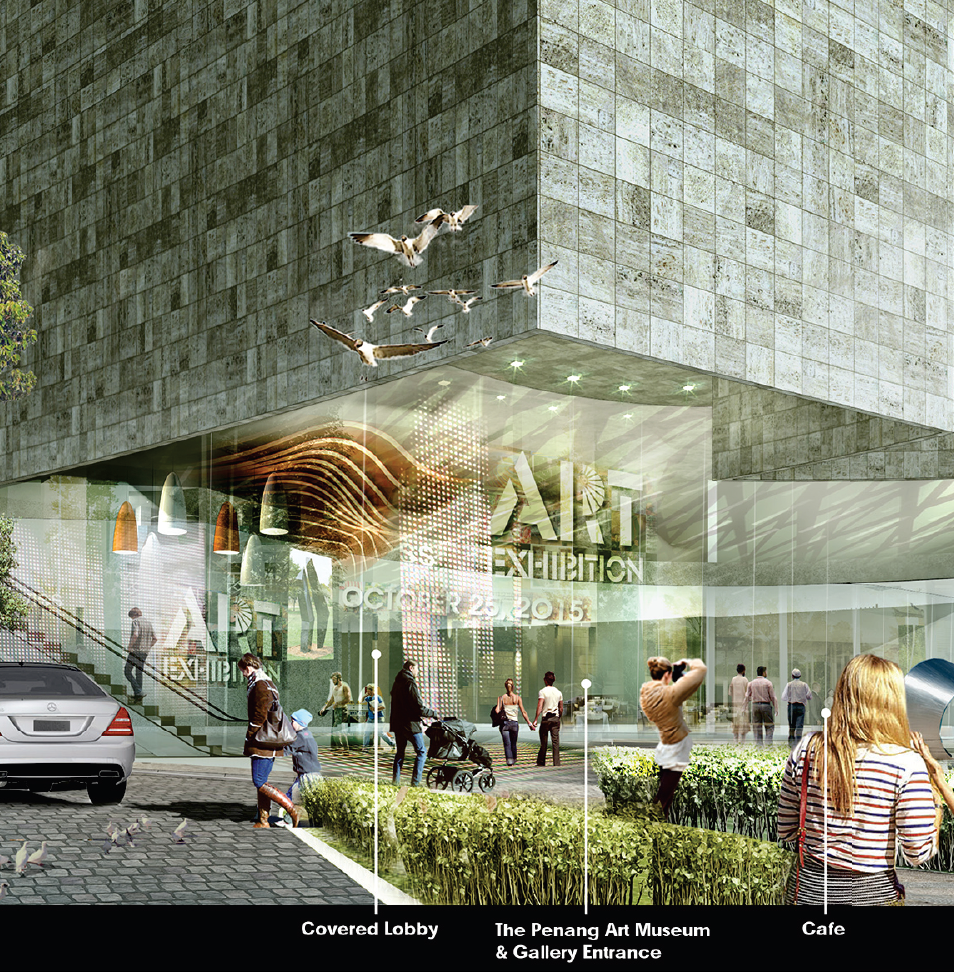 Now there is a plan for the re-birth of the area, which was articulated recently by Penang's Chief Minister Lim Guan Eng. An area of land covering five and half acres will see the renovation of the existing buildings, the creation of a new art museum, and the restoration of the Prangin Canal.
The shophouses, which survived Japanese bombardment in the Second World War, and whose few remaining walls are decorated with graffiti and street art, will become artg alleries, artist studios, workspaces, and restaurants. The old Prangin Market with its gorgeous Victorian era cast iron work will become a food court showcasing Penang's finest street food.
A completely new, purpose-built art gallery will be constructed on the site. The plans for it are unashamedly modernist which will provide an interesting contrast with the renovated heritage buildings. It's funded by ILHAM, a public art gallery committed to supporting the development, understanding, and enjoyment of Malaysian modern and contemporary art within a regional and global context.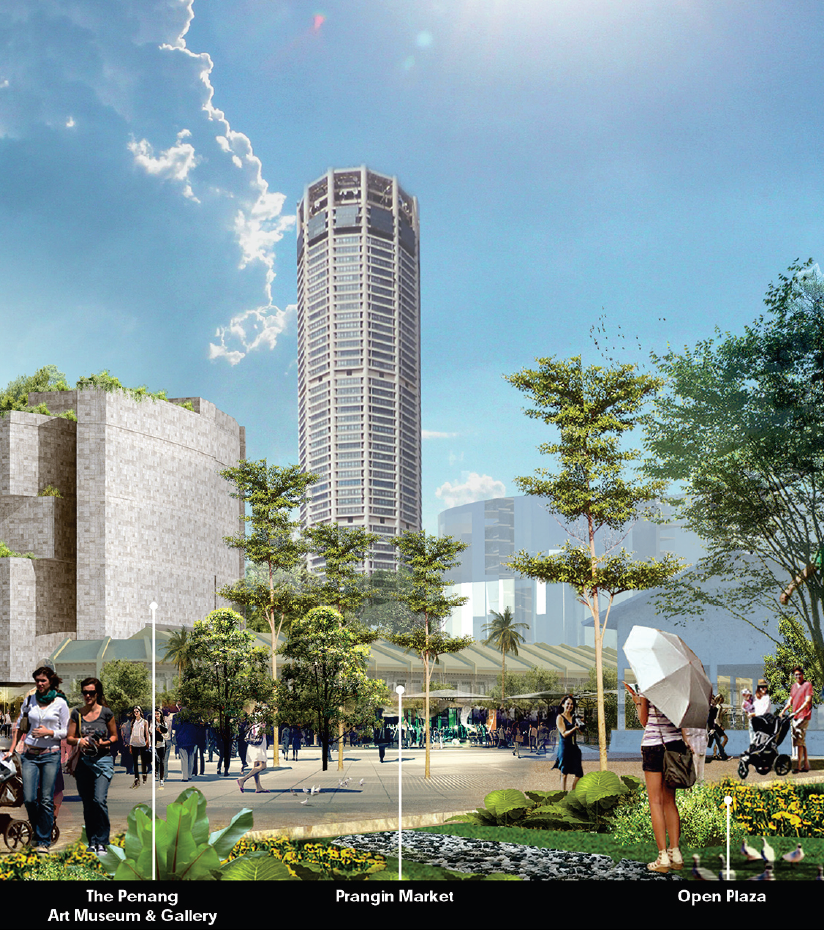 The aim is to transform Penang into a premier art destination for artists, art lovers, locals, and tourists across the whole of Southeast Asia. Of course it takes more than an art gallery and artists' studios to create the real vibrancy of a cultural arts quarter. But this is perhaps an inspired beginning, part of the piece of making Penang an internationally recognised creative city..
There will also be two-acre public park centred around the banks of the old Prangin Canal which itself is a legacy of the early days of British colonial rule in Penang. Farquhar, during his brief time as Governor of Penang in 1804-05, instituted a number of public works which were the beginnings of Penang's civic infrastructure.
Canals, many of which have been paved over, were an important part of George Town life in the past. It was a little like Venice – though on a far humbler scale. Traditional local boats, sampans and prahus, could just navigate the narrow waterways and ferry passengers, goods, and food stuffs around the town easily and cheaply.
Nowadays, of course, the preferred mode of transport is the motor car. The roads around Sia Boey are jammed, especially at peak hours, and things are only going to get worse. Public transport is going to have to improve and there are plans to introduce an LRT, an elevated lightrailway, which should ease congestion.
Unfortunately, a crucial section of the LRT will have to go over the site, almost following the old course of the Prangin Canal. Though far from ideal, it's the only route it can take, given all the other heritage sites in the city and the need for an interchange and station nearby.
Elida Ong, Project Manager for the Penang Heritage Arts District, says, "It's going to be quite a challenge to accommodate the LRT. It will bring people to the area, but we have to be very creative to ensure that it doesn't impact negatively on the public park and the Prangin Canal."
The canal still has its original granite stone facings and when it's cleaned up and restored will be the genesis of an urban water park. There's a great need for more green spaces in the city and so this should become a place where people can come and enjoy nature, especially in the cooler hours of the later afternoon and early evening.
There will plenty of cafes and festivals and other events are planned. But the massive pillars of an elevated railway will need some accommodation if they're not going to dominate the space and destroy its fragile inner city calm. Sia Boey is scheduled to open to the public in 2018 and so it will be interesting to see how these issues are resolved.
Ronni Pinsler continues:
Remembering the old Sia Boey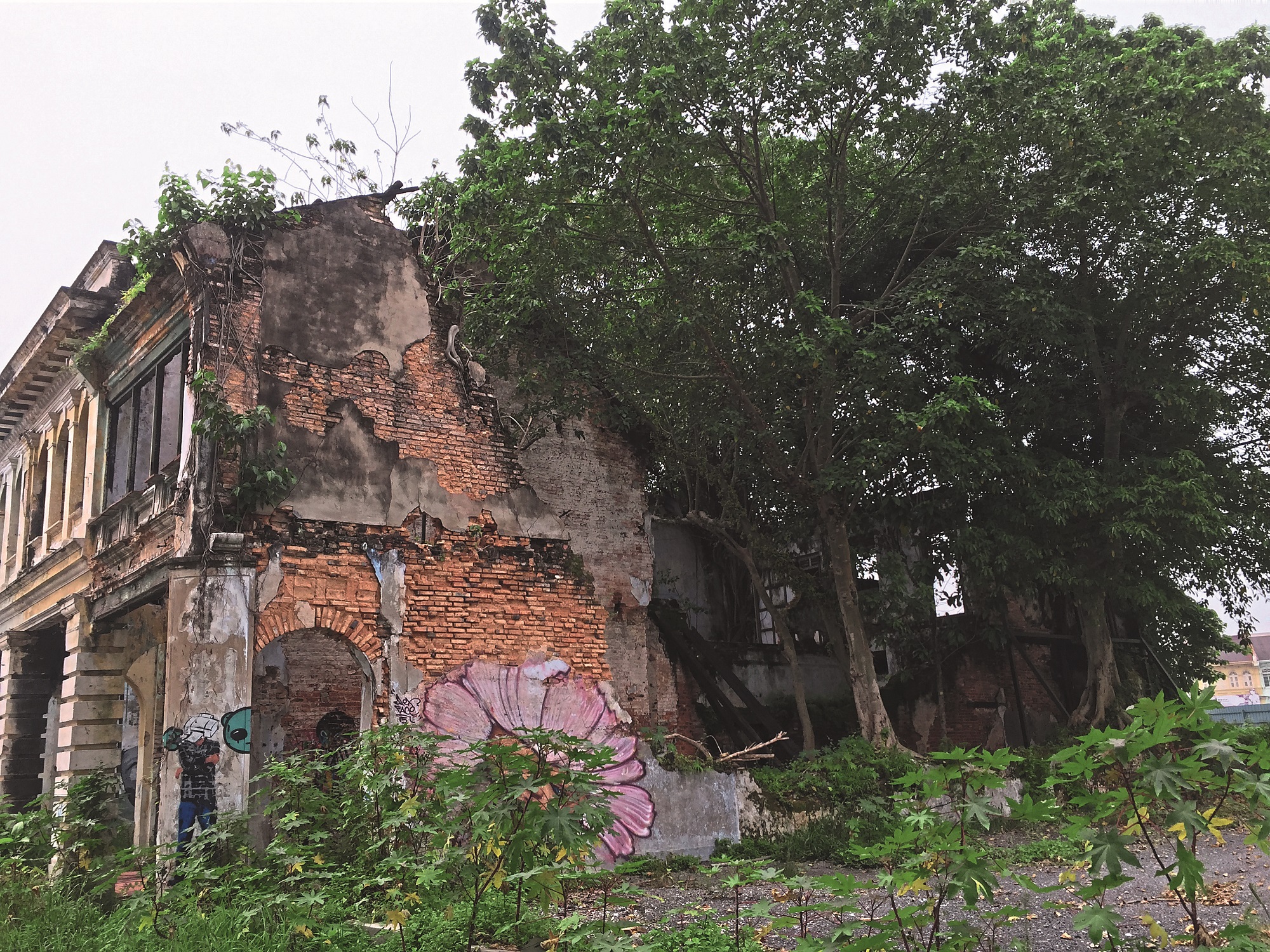 Boey means tail or backside in Hokkien and it's next to the Hokkien heartland centred around CY Choy Street.
Geomancers love to see the shape of animals in town layouts and so, if Sia Boey is the tail, then Cecil Street Market would be the head. Perhaps the animal is a fish, following Singapore's Boat Quay market plan of the 1930s. The long and reportedly stinky Prangin canal might easily corroborate that idea.
In the past it was a place for people to congregate at the various kopitiams (local coffee house) and load baggage on rickshaws. One story I heard was that rows of awaiting rickshaws stacked together looked just like anti-aircraft ack-ack guns.
So during WW2, Japanese bombers flying overhead off-loaded several bombs causing death and some destruction, no doubt indicating the intentions of the forthcoming Imperial Army.
Old timers report that a few ang mor (foreign) soldiers in uniform were seen imbibing no doubt a low-priced bottles of Tiger Beer at the various drinking establishments in the locality. In the1970s and '80s I made regular visits for various reasons, the main one being that it was the one place that the best salted fish, "Mergui salted fish" (no doubt packaged in the Andamans) could be found.
An ancient "auntie" friend of mine who had lived in Penang in the 1950s but who had since moved to Singapore, knew of my regular trips to Penang and so gave me the mission to acquire this singular brand of salted fish, with which I was glad to comply.
A Penang "old style" broom was another of her requests, which was also easily found at Prangin Market – though transporting a handcarried traditional broom in business class did raise a few eyebrows. Another wonderful find was those old green oiled paper umbrellas.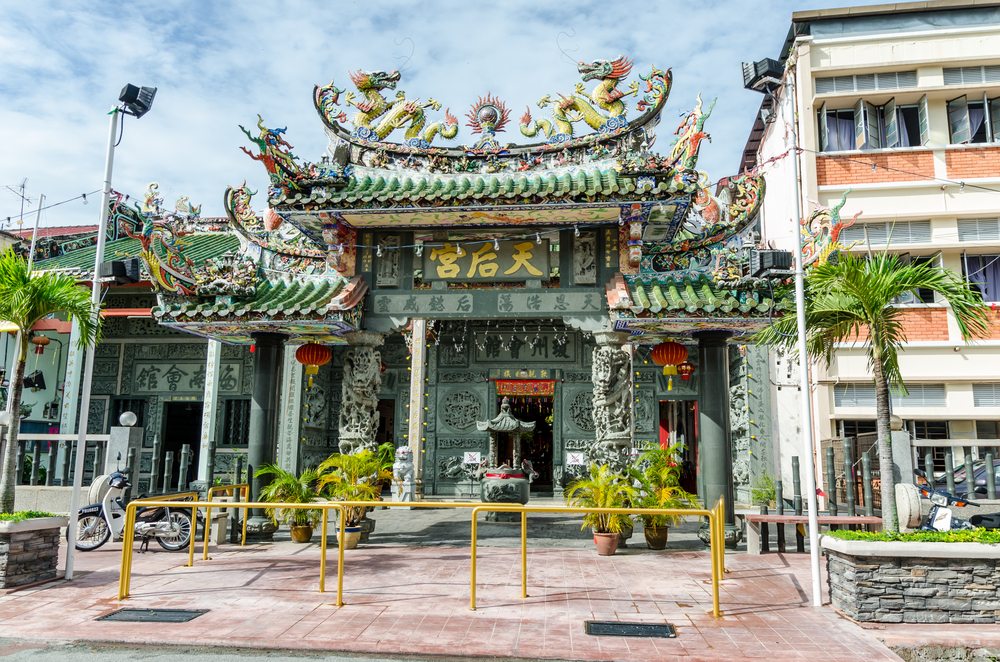 More recently in the 1990s I would visitthe area to observe Taoist temple activities and also to visit the last lantern maker of George Town who had moved to Magazine Road. The Prangin Market had gone and I felt sad as I revisited the old ghosts of a once-colourful area that had thronged with the inter-cultural mix that is Penang, the smells of various spices, the sounds of the fish vendors and fruits stalls announcing a special offer.
The wonderful poetry and vividness of human interaction that markets so readily supply. This one will have to reinvent itself, and I thought of the words of John F Kennedy, "Change is the law of life. Those who look only to the past are certain to miss the future". But it's the future that I'm not entirely convinced about!
This article was originally published in The Expat Magazine which is available in print or online via a free subscription.
---
"ExpatGo welcomes and encourages comments, input, and divergent opinions. However, we kindly request that you use suitable language in your comments, and refrain from any sort of personal attack, hate speech, or disparaging rhetoric. Comments not in line with this are subject to removal from the site. "
Comments