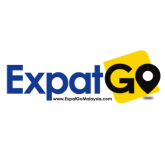 Among the world's most storied holiday destinations, Bali has inspired countless scribes to write of its cultural charms and natural beauty. The Expat magazine Group Editor Chad Merchant returns once more to make it an even dozen trips to Bali and finds fresh new appeal.
The small island of Bali, one of over 17,000 in the vast Indonesian archipelago, is no stranger to press coverage. Indeed, more ink has surely been spilled over this one island than over all the other Indonesian islands combined. Over 80% of tourists visiting the country of Indonesia go to Bali and Bali alone.
The year 2014 saw over 3.7 million visitors touching down at Bali's freshly renovated and greatly expanded Ngurah Rai International Airport, a near-15 percent increase from the previous year.
In 2015, it was already well over 3.3 million by the end of October, easily on track to break four million tourist arrivals in a year for the first time ever. Bali is, arguably, the most well-known and most popular single vacation destination in the whole of Southeast Asia.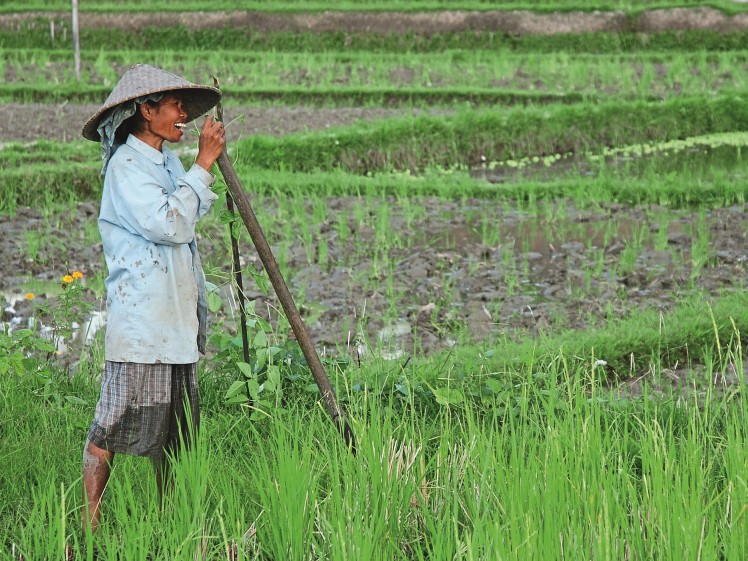 Bali was my first experience anywhere in Asia, my initial visit to the island occurring back in mid-2003, just months after the terrorist bombing in October 2002 that claimed not only 202 lives, but shattered Bali's tourism industry, as well.
In the wake of the bombing, holiday bookings were cancelled, flights were shrugged off, and Bali's once-teeming streets and sidewalks were utterly desolate. In the months following the attack, quite desperate for tourist dollars to return, Bali was pulling out all the stops to help people set aside their fears and return to their island paradise.
Rock-bottom airfares and hotel rates not seen before (or since) lured me from America to this small island half a world away, and in many ways, it was that first trip to Bali that ultimately set into motion the events that would, years later, bring me to Malaysia to live.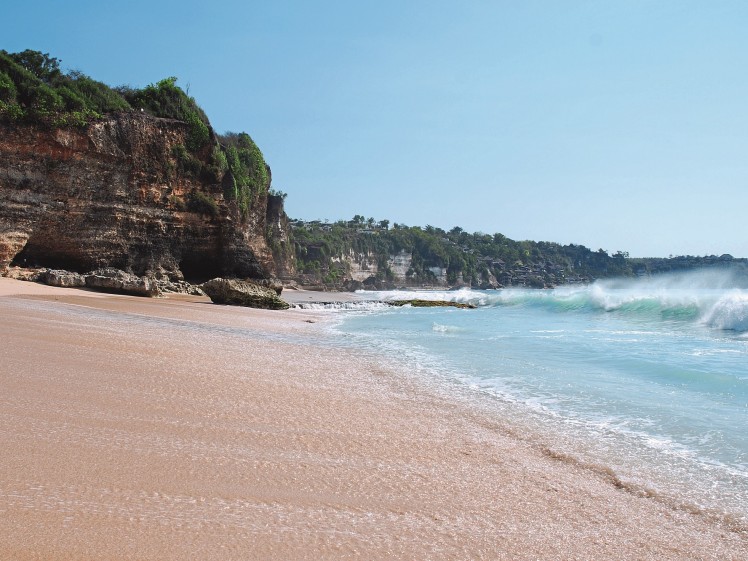 After six visits from the States, I recently notched my sixth visit from here in Malaysia, now having visited the Island of the Gods a total of 12 times. What isit that's kept me returning to Bali again and again?
THE PRICE OF POPULARITY
It certainly isn't the blitzkrieg of chaos that assaults your senses in the ever expanding Kuta-Legian-Seminyak conurbation.
It's safe to say that tourists, so notably absent in the wake of the 2002 bombing, have long since returned to Bali in near-unchecked droves, and the sprawling, higgledy-piggledy labyrinth of souvenir shops, food stalls, and every manner of anything you could probably want or need finds itself jam-packed more often than not.
Driving anywhere in south Bali can be a chore at times, and on some routes, the ferocity of the traffic congestion on the narrow streets makes KL's jams pale by comparison. In Kuta and Legian, and increasingly north into trendy Seminyak, during peak times, even the sidewalks are crowded.
It also isn't Indonesia's shameless money grab for Western dollars, either.When I first started visiting Bali, a 60-day visa was free of charge, but around about 2005, they got the idea to start charging for visas, which primarily affected visitors from non-ASEAN countries. The 60-day visa was eliminated and new 30-day and 7-day visas implemented, with US$25 and US$10 price tags, respectively.
Once I moved to Malaysia, the shorter visa was sufficient, and $10 for a visa wasn't too big a bite; but then, they dispensed with that option altogether, leaving only the $25 visa, whether you stayed a day or a month.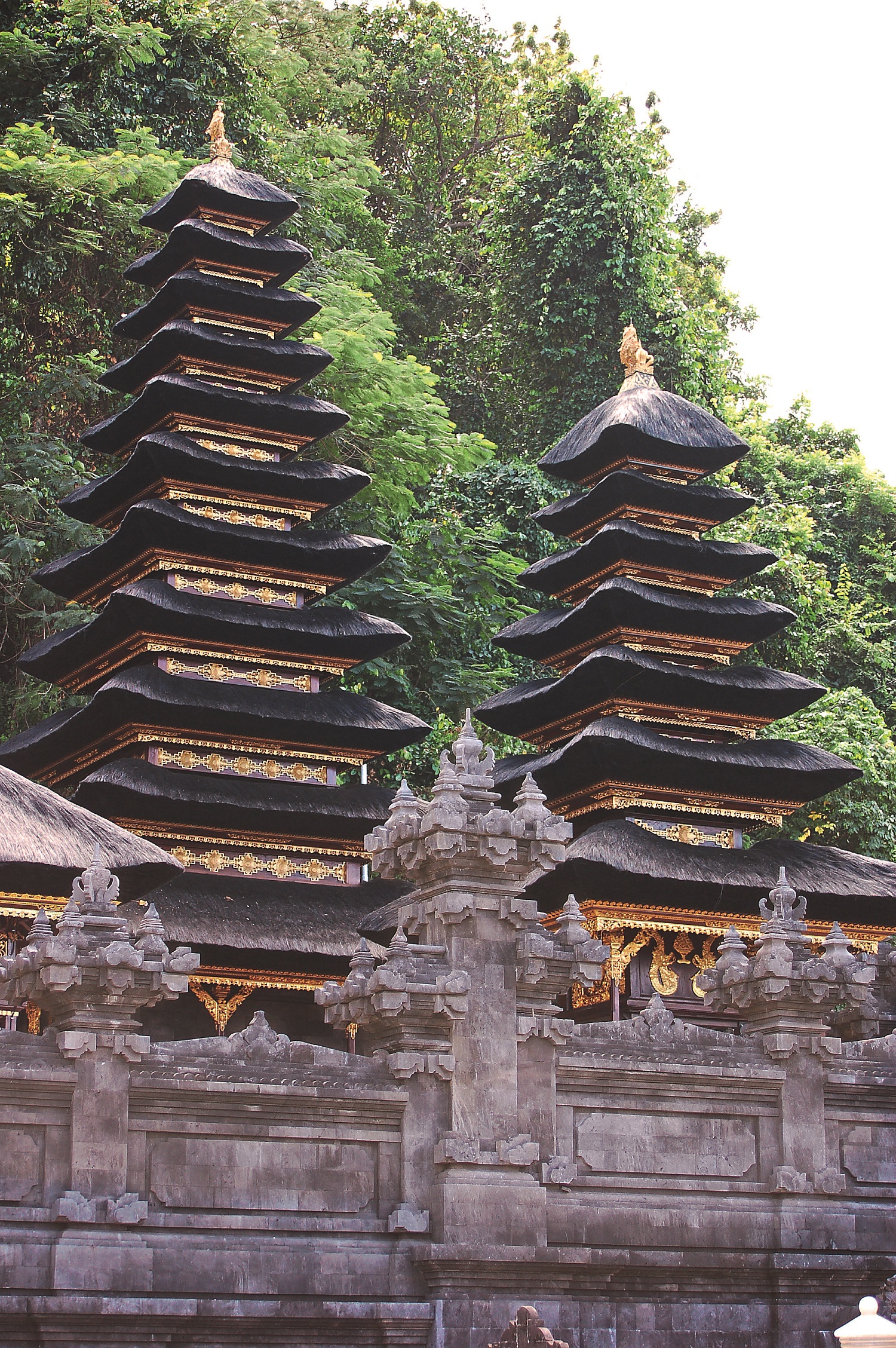 Then they raised it to $35. And the international departure tax, which is levied on everyone, kept rising, too, finally settling at an eye-popping Rp.200,000 per person, payable in cash. That means visitors were adding roughly US$50 per person to their trip costs just to get in and get out.
And with that, I decided I had had enough of the unchecked greed, so Bali – and the whole of Indonesia – was banished from my travel list in favour of more tourist friendly countries like Thailand and the Philippines, whose visas were free.
But in 2015, things changed. In February, Indonesia did away with the cash-on-departure payment scheme, requiring that fee to be included in air tickets. In July, even more happily, the government introduced a visa fee exemption for tourists from many Western countries.
Curiously, this exemption only applies at select ports of entry into the country and Bali is one of them. Australians were notably excluded from the list of exempted nationals. But with the two sources of my own ire dispensed with, I felt it was time to lift my self-imposed ban on travel to Indonesia, and so recently returned to Bali once again, this time to experience something different.
THE HEART OF BALI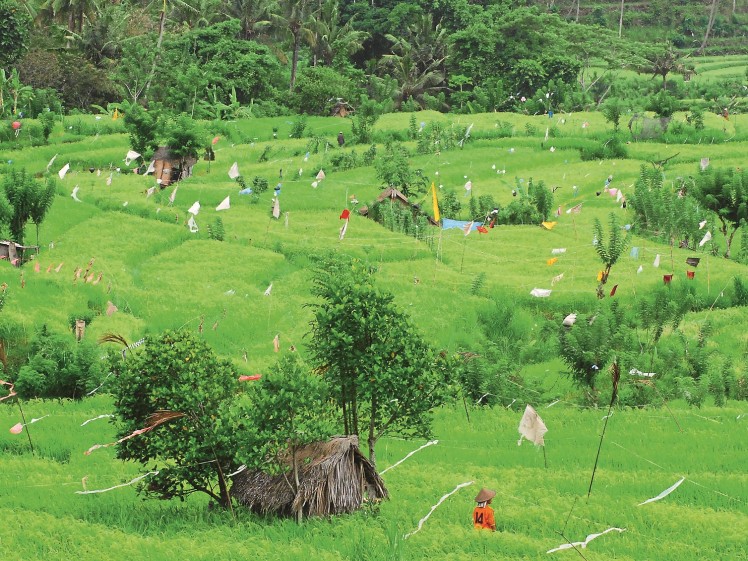 What keeps me coming back, I think, is the genuine friendliness and openness of the Balinese people. Once you peel yourself away from the madness of Kuta, and leave behind the naked glut of tourism run amok, you can feel inexorably seeping into your soul that almost mythical of things, "the real Bali."
No one is quite sure what that is, and to be certain, the pulse-quickening night life of trendy clubs in Seminyak is as much apart of life in Bali as the spectacular Danau Bratan lake temple or the celebratory air of the night before Nyepi, sort of the Balinese version of New Year's Eve.
The Balinese have a wondrous capacity for absorbing and assimilating all manner of outside influences while maintaining their own beautifully unique culture. And clearly a defining characteristic of that culture is and unaffected and sincere friendliness.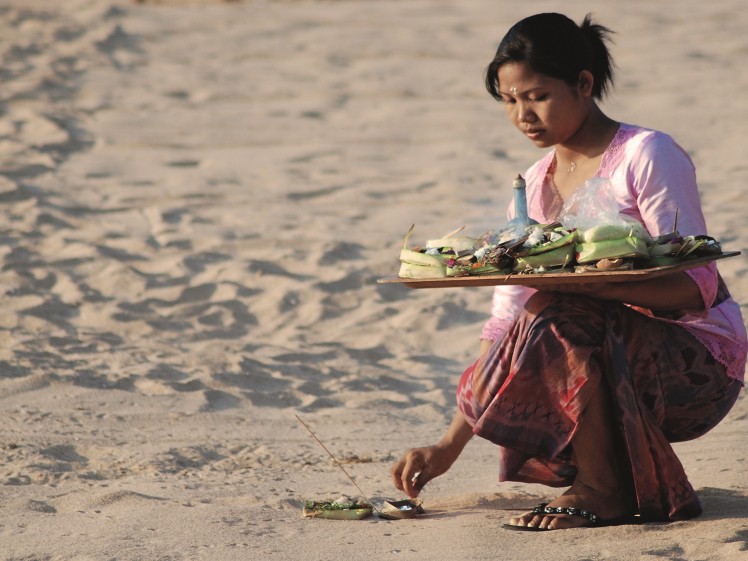 While cycling through rural Bali, happening across small villages, I've been welcomed and greeted as not only a visitor, but as a friend. Everyone has a smile at the ready, and those times spent among the Balinese people while on holiday remain some of my most treasured travel experiences.
The culture, the food, the people… there's a richness there that has captivated Westerners for decades. This is truly where Bali's heart lies.
I was honoured on one of my visits to be invited to a village-wide pitra yadnya, the cremation of the dead and the final ceremony in the life cycle of a Balinese. As the elaborate sarcophagus and the remains of the deceased went up in a dramatic blaze, I asked one of the villagers what happened next.
She told me that the ashes are taken to the sea, and the spirit of the deceased would go to heaven. "And what is that like?" I asked. She smiled warmly, ever the defining feature of the Balinese, and replied,"Heaven? It's just like Bali."
UBUD: BALI'S EMERGING CULINARY CAPITAL
Though admittedly being crushed under the weight of its own popularity, Ubud and the surrounding villages remain a world apart from Kuta. The decades-old appeal of Ubud as a destination of culture, wellness,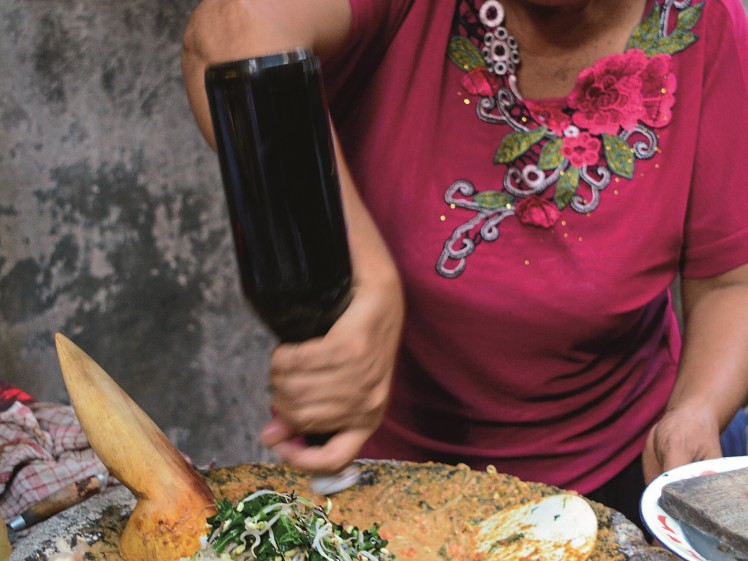 and artistic discovery only increased after parts of the insipid 2010 movie Eat, Pray, Love were filmed here.
Pop culture notwithstanding, the character of Ubud is still incredibly alluring, and there is a distinct vibe of Balinese culture and art here that's uniquely fused – as it has been for many years – with Western perspectives.
In recent years, however, a new appeal has sprung up in Ubud, and that's what I was on hand to experience. Long held as a haven for artists, writers, and wellness seekers, Ubud is now garnering increasing acclaim as Bali's culinary capital. Fine dining in Bali?Absolutely.
I set out to visit four of Ubud's top restaurants, award-winning and critically acclaimed dining venues in which it's often hard to score a table at short notice, owing to their popularity, their small size, or both.
I was fortunate indeed to get bookings at all four restaurants during my five-day stay, as these are not only some of the best in Bali, but also in the vast entirely of Indonesia.
Should you find Bali on your travel itinerary, any or all of these fine restaurants are highly recommended when in or around Ubud. Making reservations well ahead of time – even before you travel – is a must, as most of these venues can be booked a couple of weeks in advance.
LOCAVORE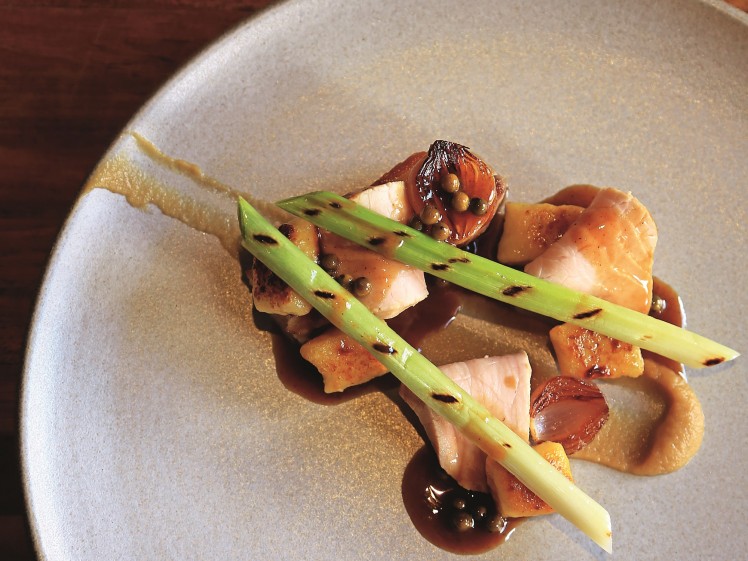 Fresh, innovative, and riding a wave of positive buzz, a table at Locavore is not an easy thing to come by ,especially for dinner.We managed to score a lunch booking, however, and savoured a superb seven course degustation menu.
Billed as modern European cuisine using only seasonal local ingredients, the delectable food at Locavore offered no disappointments at all. Refined, but not pretentious; unusual, but not unapproachable, every dish placed before us was spectacularly presented, with flavours to match the aesthetics.
Not only are all the ingredients here sourced locally, virtually everything else is, too: from the service ware to the service staff, there is a keen Indonesian thread running through it all. Perhaps the most notable import is Chef Eelke Plasmeijer, a Dutch gourmand who cut his culinary teeth in Amsterdam, ultimately finding his way to Jakarta.
Chef Eelke's local counterpart is Chef Ray Adriansyah, an Indonesian who left business school to pursue his love of good food with a stint of culinary training. Together with restaurant manager Adi Karmayasa, the team run one of Ubud's most popular restaurants, an effort that's taken Locavore from start-up to sold-out in its first two years. www.locavore.co.id
BLANCO PAR MANDIF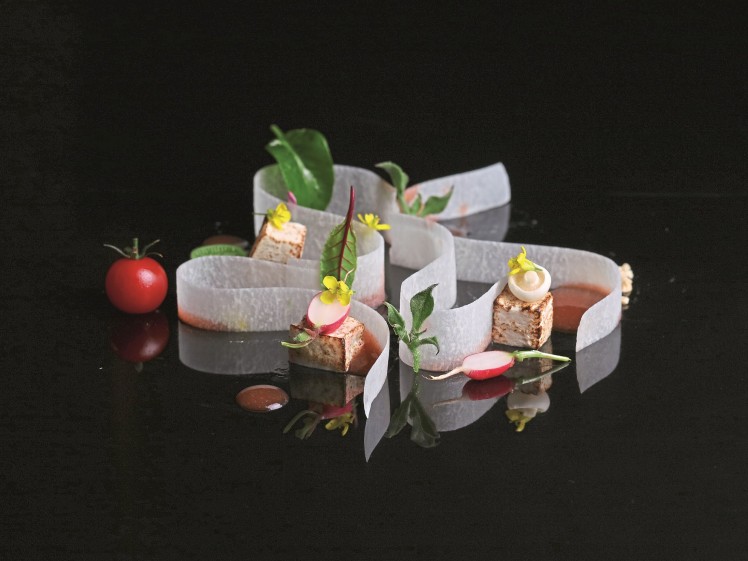 We were definitely excited about a meal at Blanco for a couple of reasons. First, it's one of Ubud's newest fine dining venues, still something of a hidden gem despite consistently winning rave reviews from diners.
Second, as of now, the diminutive restaurant only seats 10 diners at the most, so once again, getting a booking here feels like a small victory before you've even arrived at the restaurant. Helmed by one of Indonesia's top chefs, Papua-born Mandif Warokka, the eponymous Blanco par Mandif hits all the high points with seemingly effortless aplomb.
Degustation menus of up to 13 courses are available, with or without beverage pairing. We opted for seven courses, and enjoyed a procession of meticulously prepared and gorgeously presented fine Indonesian cuisine.
Service quality was equal to that of the dishes we consistently marvelled over; the team at Blanco operates with both efficiency and warmth, and we found ourselves chatting amiably with staff and management between courses.
But perhaps that is by design, for Blanco is best described as a culinary journey of Indonesia's remarkably varied cuisines, and it's here that the restaurant shines. We predict that Blanco par Mandif will remain near the top of Ubud's list of finest eateries, a ranking to which it's already deservedly rocketed. www.blancoparmandif.com
CASCADES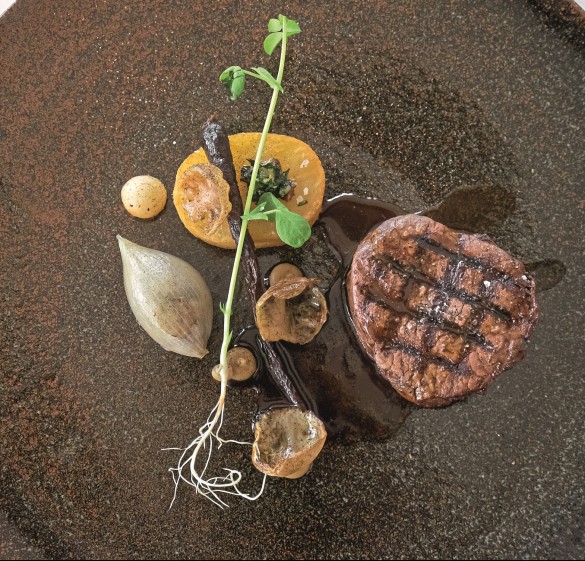 If you want an exquisite meal in a beautiful open-air restaurant without standing views, you must visit Cascades, the fine dining venue at the posh Viceroy Bali boutique resort. Under the capable hand of Chef Nic Vanderbeeken, whose culinary pedigree includes stints in Michelin-starred restaurants throughout Europe, Cascades delivers the sort of stunning European cuisine which earned it the "Best European Restaurant in Bali" award last year, and balances this continental haute cuisine with an array of exotic Indonesian offerings, too.
Though an à la carte menu is available, we chose to indulge in the degustation menus, one each from both the Indonesian and European sides, and though my own particular tastes tended to favour the European menu – which was absolutely amazing – I must say many of the courses from the Indonesian menu were impressive, too.
The grilled Aussie Black Angus, possibly the finest steak I've ever had in Bali, was just one of several stand-out dishes we savoured. Not wanting to miss the beautiful daytime views of the Petanu River Gorge upon which the resort is sited, we opted for a lunch booking, and thoroughly enjoyed a leisurely and elegant afternoon meal in one of the most delightful settings you could hope for in Bali. www.cascadesbali.com
MOZAIC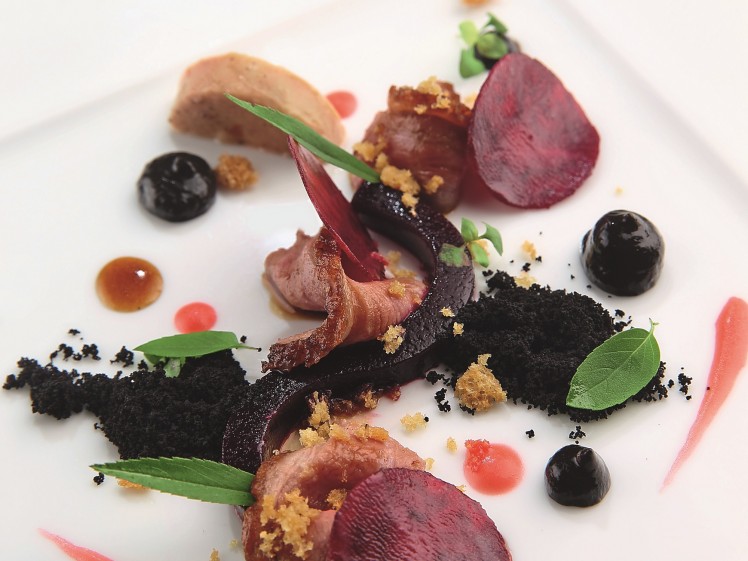 Arguably Bali's fine dining pioneer, Chef Chris Salans first opened the doors of Mozaic over two decades ago when cuisine of this calibre was unheard of in nearly all of Indonesia and certainly nowhere to be found in Bali.
Today, Mozaic is the cornerstone of a thriving gastronomic group that includes the main restaurant, a lounge, a culinary workshop, catering, and two newer F&B ventures, a café near the centre of Ubud and a chic beach club in trendy Seminyak. I was excited to eat here again; my first visit back in 2006 was still etched in my memory.
Set in a lush Balinese garden and punctuated by gracious and meticulously choreographed service, our multi-course dinner was nothing less than a procession of culinary excellence. There's a reason that this restaurant, which opened as a fine dining venue when no such thing existed anywhere on the island, has endured so successfully.
Having set the standard for over 20 years, the multi-award-winning Mozaic still draws a crowd. When we dined there, every table was filled, and if the convivial buzz of gabbling gourmands was any indication, other diners were just as elated with their meals as we were with ours.
Modern French cuisine prepared using fresh and seasonal Balinese ingredients? For Mozaic, it's been a long-term recipe for success. www.mozaic-bali.com



" ExpatGo welcomes and encourages comments, input, and divergent opinions. However, we kindly request that you use suitable language in your comments, and refrain from any sort of personal attack, hate speech, or disparaging rhetoric. Comments not in line with this are subject to removal from the site. "



Comments