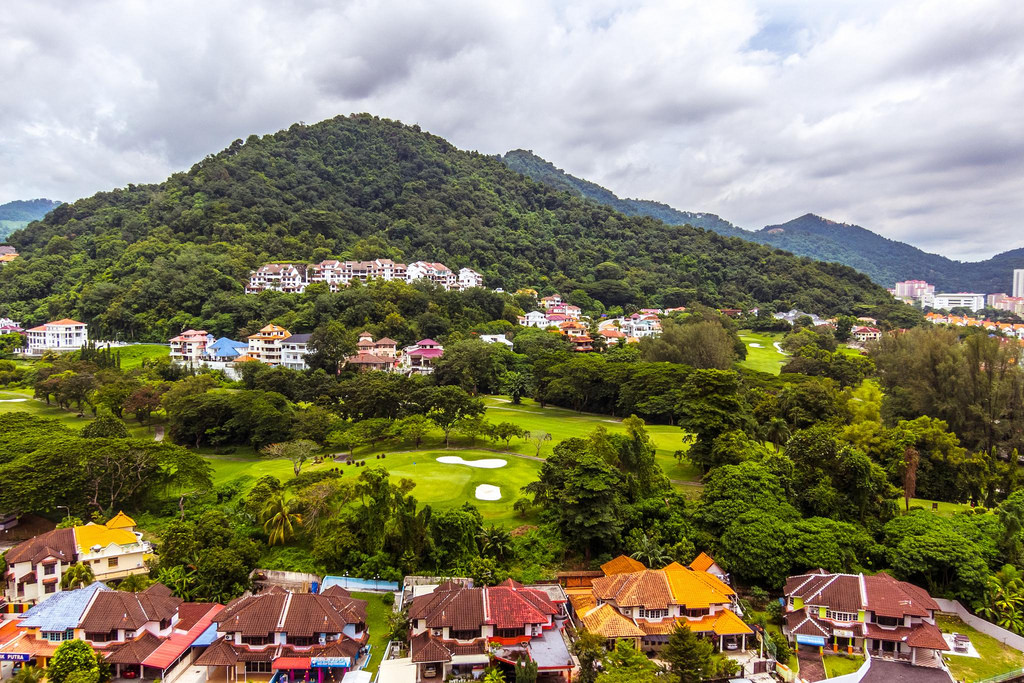 Writer Marcus Langdon muses on the personal history and ancestral pulls that led Penang to choose him as a resident and for him to return the favour by choosing the island as his home, and documenting the early history of the island in a series of volumes.
Ancestral links with Penang
A realisation of inevitability brought me to Penang which was helped along at the time by meeting my partner Catherine. It was my first visit to the island in 1977, Thaipusam was in full swing and for a young backpacker like me it was an experience from another world. I was on what turned out to be a two-year adventure through much of Asia, the Middle East and Europe, but Penang had something that kept drawing me back.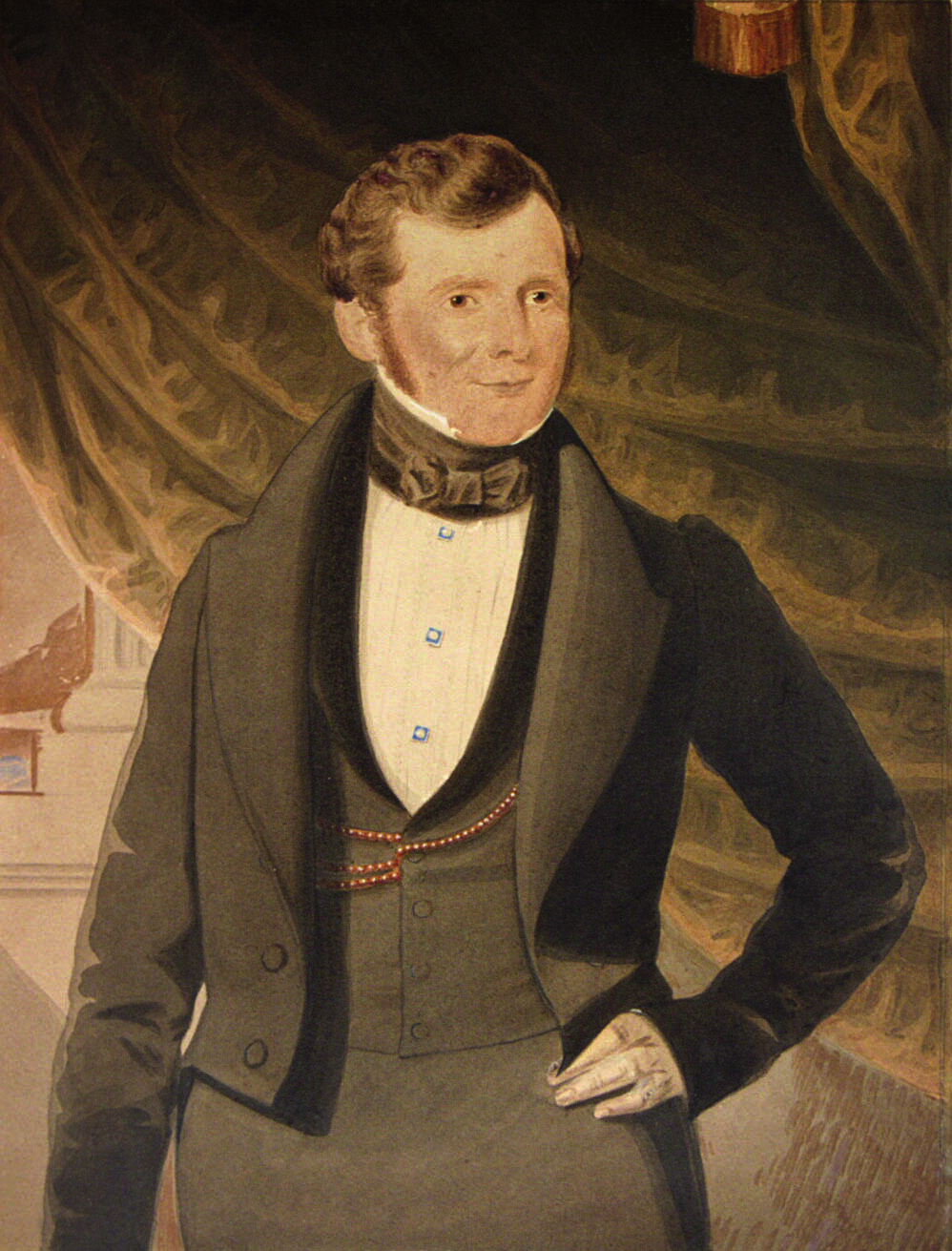 I had a great-uncle here, the late Major John Richard Parbury, and there seemed to be something inexplicably exotic and idyllic in his tropical island lifestyle. Of course that was before the first bridge was constructed, when Penang was a much quieter (and perhaps more beautiful place) than today. And the beaches were still washed by crystal clear waters.
Unbeknown to my great-uncle and me at the time, we had an ancestral link to Penang in George Porter, who at various times from 1822 to 1834 was superintendent of the Botanic Garden (predecessor of the current one), schoolmaster at the Free School, parish clerk of St George's Church and a successful Beach Street merchant and auctioneer.
He later took his family to Australia where they became pioneers of Melbourne. Looking into that in the mid-1990s led me to discover a very interesting period in Penang's history, which in turn induced me to commence writing Penang: The Fourth Presidency of India 1805–1830. Two volumes of what will be a four-volume set when completed have already been published here in Penang.
The majority of the material for these volumes is derived from primary sources, which entails painstakingly going through thousands of pages of handwritten microfilmed East India Company records to piece each chapter together. All this research was undertaken in Australia, backed up with research in the UK and Singapore.
Writing books and setting up a publishing company
I realised that I needed to be in Penang to live and 'feel' the history and so I moved here in early 2011. Since then I have become more and more heavily involved in researching and writing about other aspects of Penang's past and assisting with the historical background on various heritage projects.
But publishing such niche subjects is rarely profitable, and with the prospect of having to store and market several thousand copies of impending books a decision was made in early 2015, along with fellow-writer Keith Hockton, to form a publishing and distribution company. Entrepot Publishing Sdn Bhd was born, has been weaned, and is now learning to walk!
It is not the quiet retirement one might have expected, but I don't think that's what I was ever looking for. For me the best part of living in Penang is being surrounded with the history with which I am so familiar. I have lived and 15 years. When walking down Beach Street today I visualise it as it was 200 years ago, surrounded by all the characters I have come to know so well.
Catherine, who teaches at one of the International Schools, and I live in a very quiet but central part of Penang, in the York Road area. Of course it has some marvellous history as well, being associated with James Scott, Suffolk House, Dhoby Ghaut, spices, sepoys and a whole lot more. Another wonderful aspect of living in this region is its accessibility to other countries. It is very nice to have so many exotic destinations at one's doorstep.
Things you mustn't miss in Penang
The heat is of course one obstacle overseas visitors must deal with and respect. A visit to Penang Hill is probably one of the best ways to acclimatize and is not to be missed. Many people may not realize that its cooler and temperate climate made it one of the earliest hill station retreats in the East for British and Dutch convalescents from India and Sumatra.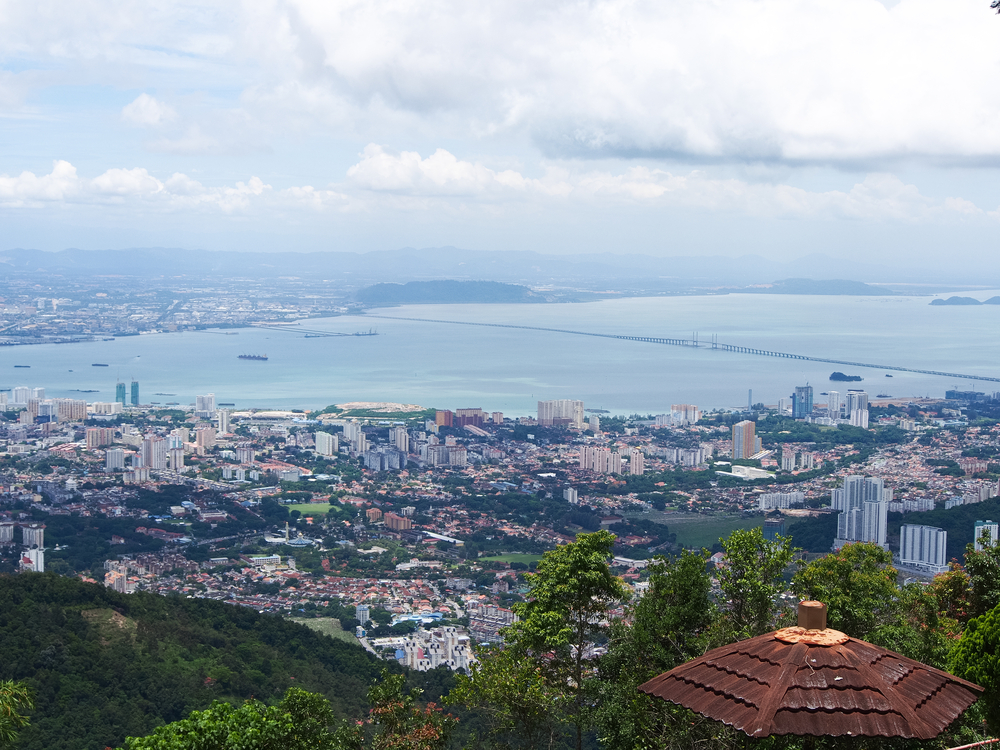 To date a lack of visitor information has probably been a valid complaint of many, but the UNESCO World Heritage Site listing of George Town has seen a flurry of new projects rush to take advantage of a growing influx of visitors from all over the world and information standards are improving all the time. Penang Hill is no exception and visitors should allow time to explore one or more of the walks there. For the intrepid there are numerous well-marked jungle and hiking trails too.
Exploration of George Town is certainly at the top of the list of 'must sees', and it is best enjoyed in the early hours and especially the evenings. Asian lifestyle has long been attuned to this and the bustle of the night markets and the myriad 'cheap eats' is something not to be missed. Every local has their own recommendation for the best food stall for whichever specialty it produces. As it is all over Asia, eating out is an institution!
The other side of the island and Penang food
I would also recommend a visit to the western side of Penang, where one can still find relatively untouched fishing villages, farmland, orchards and forests. There are many unusual cottage industries there too, including production of the pungent blachan and the processing of nutmegs – industries that have deep roots in Penang's history. Such ingredients are an integral part of Penang's unique cooking style, which has evolved from a blending of recipes from the various cultures, handed down from generation to generation and adapted accordingly.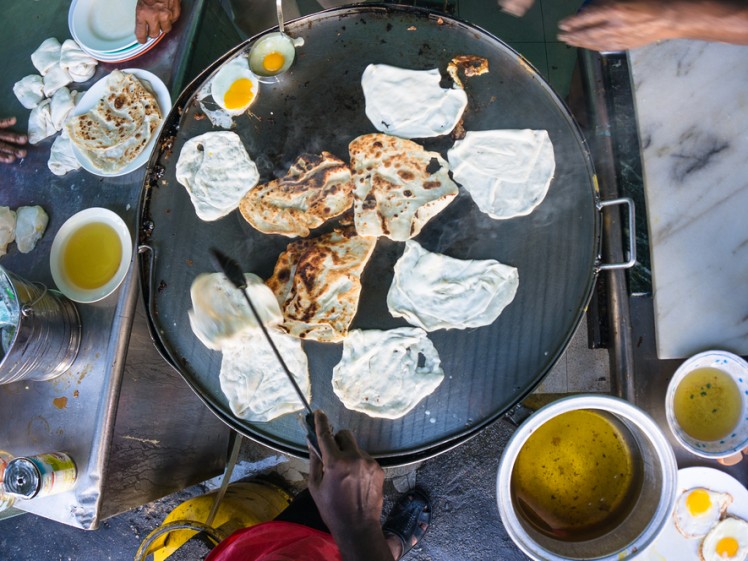 Part of the fun is finding your own favourite hawker-food stall, café or restaurant. As a visitor one could probably stick to these new-to-the palate dishes and go away very satisfied, but as a resident one can certainly appreciate the very wide and growing range of cafes and restaurants serving an array of fare from other nationalities which seem to be springing up on an almost daily basis.
Black Kettle is an example of these, recently opened in Beach Street serving very well presented fusion food and a mouth-watering range of breads and pastries prepared by the in-house German baker. Another fusion restaurant serving beautifully presented meals has recently opened within the walls of Fort Cornwallis, Penang's most iconic building dating back to the days of Francis Light.
But for a cheap and delicious meal it is still hard to beat the tandoori chicken at Kapitan in Chulia Street. Another huge change has been the coffee scene. Just a few years ago one would be hard pressed to find a really good coffee. Now there is a plethora of cafes serving world-class coffee – so much so that it would be unfair just to mention one or two.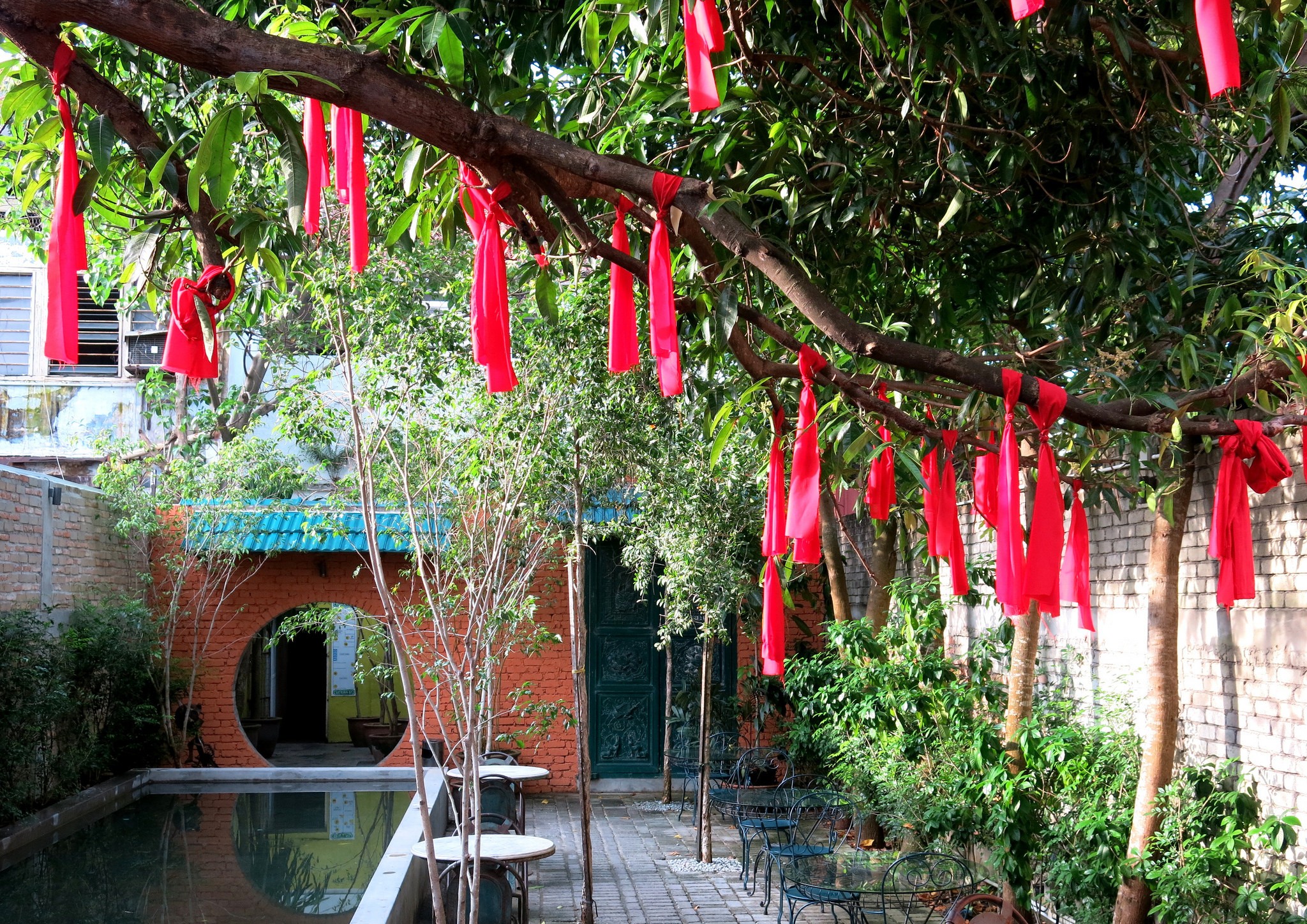 Despite being here five years, I prefer to rent than to purchase property. This is partly because of my conviction that Malaysian property prices are far too high and completely out of kilter with the true affordability of the nation. To me, the truest sign of a property bubble is when the local population cannot afford it.
This phenomenon is not confined to Malaysia and the bubble has truly burst in the United States and Europe and is yet to spread to this region, including Australia, though the early signs are there. Just my opinion. The other reason is that having been tied to property in Australia for a good part of my life I now much prefer the flexibility of renting.
That said, I do miss a great deal about Australia. The wide open spaces, clean air and comparative sanity in general! I also miss a cooler season. I grew up on Queensland's beautiful Sunshine Coast with its wonderful beaches and scenery.
In later years I was transferred to Melbourne in my corporate role with a fuel company and I loved everything about it. But my early travels had ingrained a deep sense of the wider world in me and I like to go with the flow and see where life directs. Where next? I couldn't even guess!
This article was originally published in The Expat Magazine (March 2016) which is available online or in print via a free subscription.
You might also like:
---
"ExpatGo welcomes and encourages comments, input, and divergent opinions. However, we kindly request that you use suitable language in your comments, and refrain from any sort of personal attack, hate speech, or disparaging rhetoric. Comments not in line with this are subject to removal from the site. "
Comments