Food & Drink
12 Southeast Asian desserts you can make at home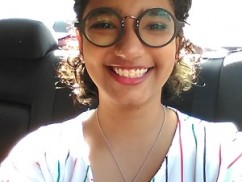 Southeast Asia is home to some of the best cuisines in the world, and the food is relatively simple to cook up at home. In this editorial series, we bring you video tutorials and recipes on how to cook some Southeast Asian food at home.
What is the most important ingredient in Southeast Asian cuisine? Probably sugar. We have found 12 delicious dishes from around the region for you to make your own sweet treats at home.
1. Kuih ketayap from Malaysia
Kuih is a bite-sized dessert or snack. This particular kuih, also known as kuih dadar, is a nyonya or Malay kuih which has shredded coconut with palm sugar rolled into the centre of a pandan flavoured crepe.
The recipe is very simple and the end result is sweet, salty, and completely delicious. Flavours of Asia has a simple recipe and tutorial you can follow to make these treats at home:
2. Tang yuan from Singapore
Tang yuan originates from China and is usually made during the Lantern Festival. Now, this dish has become a popular dessert for Chinese families around the world, even in Malaysia and Singapore, and is made during any celebration.
These glutinous rice balls are usually stuffed with black sesame paste and served in a ginger soup, but you can actually fill them with a whole host of different things – variations include peanut butter, pumpkin, red bean, and more. Nyonya Cooking on YouTube has an easy tutorial which you can watch below:
3. Martabak manis from Indonesia
Martabak is also known as apam balik here in Malaysia. The Malaysian version is usually filled with crushed peanuts and canned corn, and can be found in almost every night market around the country. The Indonesian martabak manis (sweet martabak), on the other hand, is fluffier.
The filling of a martabak can be customised to your liking but the usual culprits are chocolate, cheese, or both! Lia Rutska has a tutorial on how to make these delights (note: the tutorial is in Indonesian but there are English subtitles):
4. Turon from the Phillipines
In the Philippines, turon is a a dessert made of banana and jack fruit wrapped in spring roll wrappers and then fried. This is one of those savoury but sweet snacks that are popular around Southeast Asia as desserts – like pisang goreng (banana fritters) with cheese and chocolate, or even fried ice cream.
The savoury flavour of the oil and the sweetness of the fruits inside makes this a well-rounded finish to a meal. SimpleBakings has a recipe on the blog and a video tutorial for visual learners, which you can watch below:
5. Che ba mau from Vietnam
Che is a Vietnamese dessert cocktail similar to ais kacang (jelly, syrup, sweetcorn, ice, red beans, evaporated milk and palm sugar syrup). There are many varieties of Che with different combinations of fruits, milk, and beans.
This recipe, Che Ba Mau, means three colours – in this case it's red, yellow, and green. This tutorial from KL's Daily Life YouTube channel shows a simple recipe for making Che Ba Mau at home, perfect for this insanely warm weather we're having:
6. Khao tom from Laos
A staple in Lao cuisine is sticky rice, which is used in both savoury and sweet recipes. This particular dessert is a common street snack in Laos made from steamed sticky rice with bananas. Lao cuisine is also similar to other cuisines in the region, particularly Thai cuisine, which is why this dish might seem a little familiar to fans of Thai food.
This dish may be labour intensive if you choose to grate your own coconut, but you prefer, you can get freshly grated coconut from local grocers. The tutorial below from the Famous Cuisines Channel on YouTube lays out the steps for this recipe:
7. 
Mont lone yay paw from Myanmar
The name of this dish translates to 'food floating on water', which accurately describes what it looks like when being cooked. Mont lone yay paw is similar to glutinous rice snacks in other countries – Malaysian onde-onde, Indonesian klepon, and Chinese tang yuan. In fact, all these dishes might share the same back story.
Myanmar's version is commonly made during the New Year and is filled with palm jaggery, a type of dark, molasses-like sugar made from palm juice (other versions of jaggery can be made from cane or dates). In Malaysia, palm sugar is widely available and although it's not the same as jaggery, it is similar enough to be a substitute.
These glutinous rice balls filled with jaggery are then served with fresh grated coconut. This tutorial from Kothargi illustrates just how easy it is to make these morsels of sweetness:
8. Kanom tuay from Thailand
This is a steamed coconut milk pudding – and so another coconut dessert! This one has a steamed custard-like coconut base topped with a salty coconut cream. This is another sweet-salty combination that creates an explosion of flavours on your palate.
You can even take the pudding up a notch by adding pandan flavouring to the custard base – every one knows pandan and coconut go great together. Siam Sizzles has a step-by-step photo recipe on the website and this video tutorial to show you how it's done:
9. Banh chuoi hap from Vietnam
Usually made with plantain, this steamed banana cake is a popular Vietnamese dessert. Plantain in this recipe can be substituted for regular Cavendish bananas, if you want. The cake is also commonly served with a creamy coconut sauce – coconut makes an appearance in Southeast Asian desserts once again!
Did you know that Thailand and Malaysia, macaque monkeys are trained to harvest coconuts? There are even competitions held to find the fastest macaque harvesters. Anyway, RunAwayRice has a written recipe on her blog and a helpful video tutorial which you can watch below:
10. Sago gula melaka from Malaysia
Sago are tapioca pearls and in Malaysia, you can find sago in many sizes and colours, but the best type of sago for this dessert are the small white pearls. Once cooked, the pearls, now translucent and chewy, are served with melted palm sugar and, the ever popular coconut milk.
Palm sugar is more like molasses so it has a dark, almost savoury flavour which complements the coconut milk. A video tutorial on the Nyonya Cooking YouTube channel demonstrates just how easy it is to make this delightful treat at home:
11. Bánh rán yừng from Vietnam
These sesame rice doughnuts also aren't too heavy on the sugar. The crispy doughnut coated with sesame seeds is savoury which goes well with the earthy mung bean paste filling. Another popular Vietnamese dessert, these doughnuts would make a tasty teatime snack as well and are best eaten fresh and warm.
The Indochine Food Blog YouTube Channel has a simple recipe and tutorial which you can watch below:
12. Nom lort from Cambodia
This dessert is basically what is known as cendol in Malaysia – the little green pandan flavoured jelly-like filling inside each cendol.
In Cambodia, cendol is only paired with coconut sauce and melted palm sugar – the Malaysian version also has red beans and shaved ice. There's a simple and authentic recipe on Mum's Cambodian Recipes YouTube channel which you can watch below:
Follow us on Facebook or register for our weekly e-newsletter to keep updated.
---
"ExpatGo welcomes and encourages comments, input, and divergent opinions. However, we kindly request that you use suitable language in your comments, and refrain from any sort of personal attack, hate speech, or disparaging rhetoric. Comments not in line with this are subject to removal from the site. "
Comments