Travel
TEG's ASEAN Tour: Laos, the land of a million elephants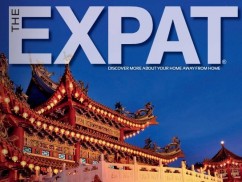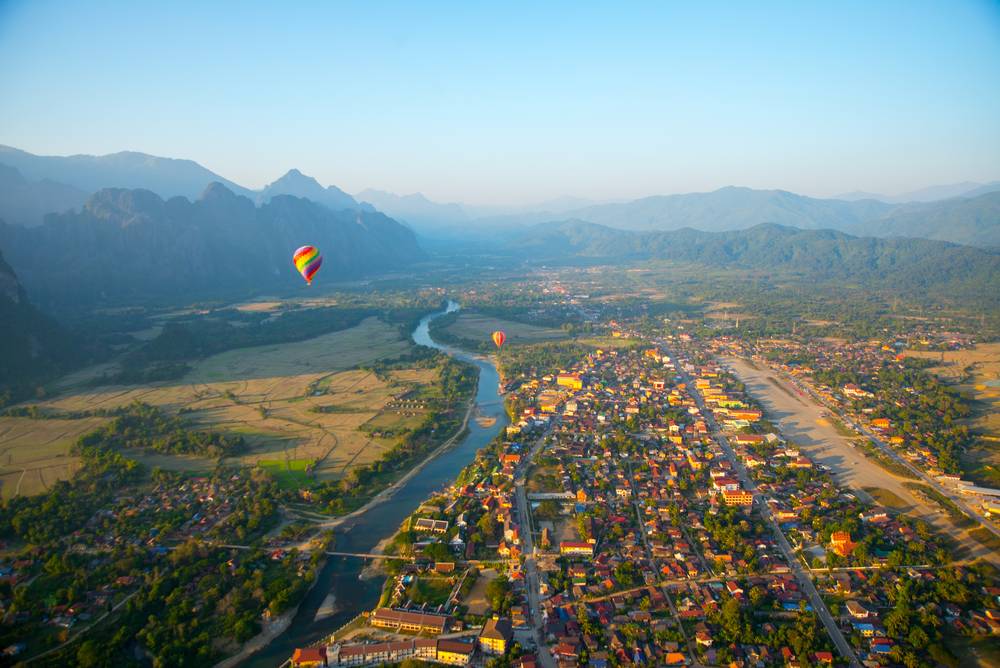 This is part of a series on ASEAN countries.
Though Laos has, like every other ASEAN nation, endured its share of strife, a small population and decades of limited access for visitors have kept much of this landlocked country in a relatively pristine state. Our sister product, The Expat Magazine, looks at the history of Laos and glimpses just a hint of what this land offers for today's travellers.
A land-locked country in Southeast Asia occupying the northwest portion of the Indochinese peninsula, Laos shares borders with China, Vietnam, Cambodia, Thailand, and Burma, and by current estimates, is home to just under 7 million people.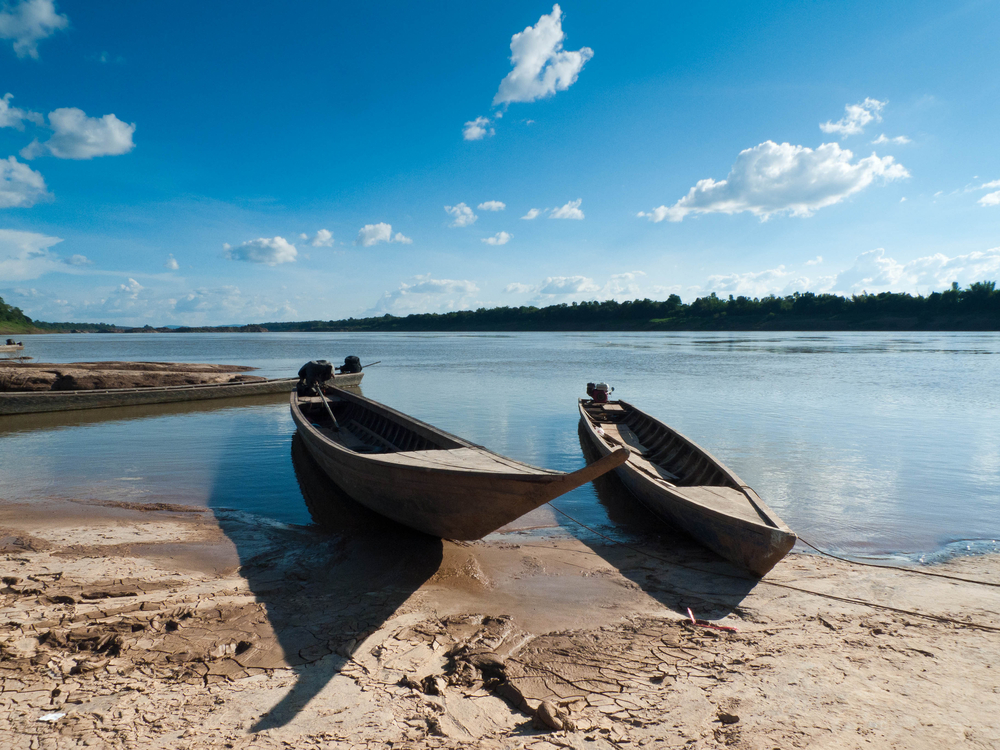 Laos is a mountainous country in the north, while thick forests cover the eastern areas and the mighty Mekong River flows through the country for over a third of its course, serving as the rice bowl for most of its inhabitants. Despite these natural resources, Laos is one of Asia's poorest countries.
It is also one of the world's few remaining communist states; however, since the collapse of the Soviet Union in 1991, it has struggled to find its position within a shifting political and economic setting both within the country and within the region.
Communist forces overthrew the monarchy in 1975, followed by years of isolation from the international community. Laos began opening up to the world in the 1990s but, despite tentative developments and a flurry of economic growth in the last two decades, it still remains quite poor.
Prehistoric roots
The human history of Laos stretches back more than 10,000 years in the Huaphan and Luang Prabang provinces that surround the Mekong River. The area's first inhabitants were immigrants from southern China who came in the 8th century, and by the 14th century the first Laotian state was founded. In 1713, this state split into three separate kingdoms that came under Thai, then French rule.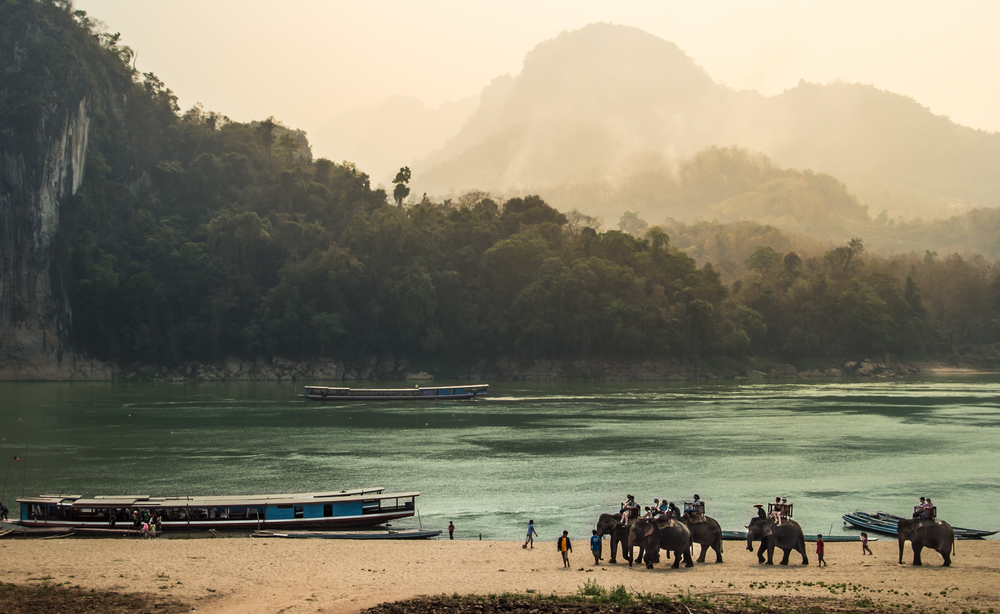 A strong nationalist movement emerged in Laos during World War II, but France reestablished its control in 1946 and made the king of Luang Prabang the constitutional monarch. France granted semi-autonomy in 1949 and then, spurred by the Viet Minh rebellion in Vietnam, full independence within the French Union in 1950.
Despite this, civil war ensued soon after, and while there were moments of peace in the following years, armed conflict erupted anew in 1959. The struggle continued until 1961, when a ceasefire was brokered and a coalition government, headed by Prince Souvanna Phouma, was formed.
Sadly, the relative solidarity of Laos was not to last. North Vietnam, the US (in the form of the CIA), and China all remained active in Laos, with North Vietnam using a supply line running down the mountain valleys of eastern Laos into Cambodia and South Vietnam, particularly after the American incursion into Cambodia in 1970 stopped supplies via the seaports.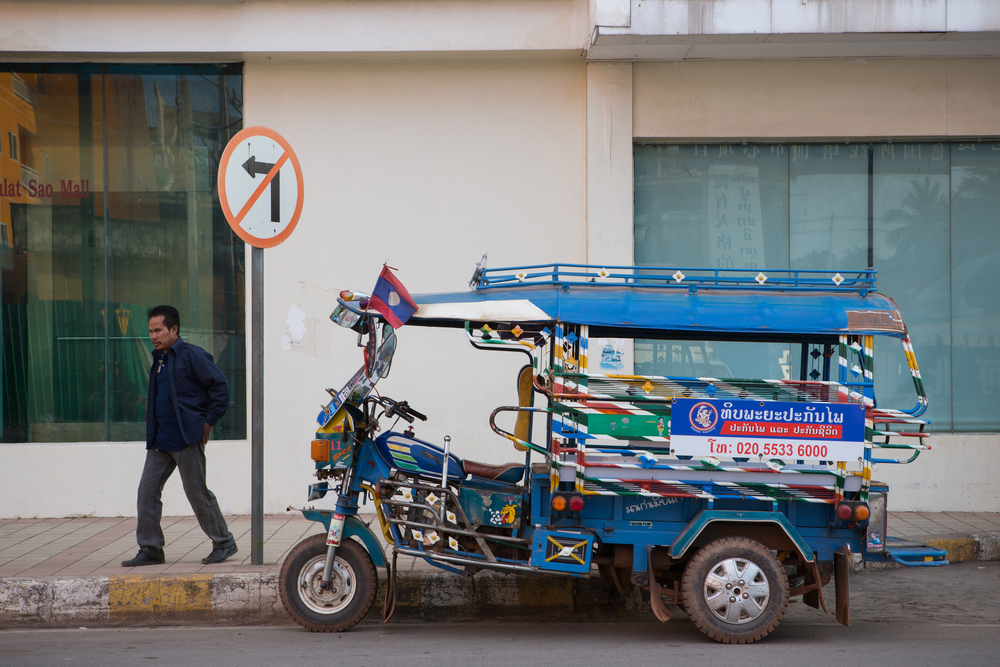 An agreement was reached in 1973 that revived the coalition government and saw the communist party seizing complete power in 1975. Not long after that, the monarchy was abolished when the king abdicated his throne, paving the way for a fully communist way of life.
Vientiane was the capital of earlier Lao kingdoms, although it was destroyed by the Siamese early in the 19th century. Vientiane was subsequently reestablished by the French as the capital in 1893 when Laos became part of French Indochina, though a royal capital existed in Luang Prabang until the fall of the monarchy in 1975.
Finding a place at the world's table
During the 1990s, the country began making more diplomatic overtures towards its neighbours. In 1991, the country adopted a new constitution that dropped all references to socialism but retained the one-party state. In addition to implementing market-oriented policies, it also passed laws governing property, inheritance, and contracts.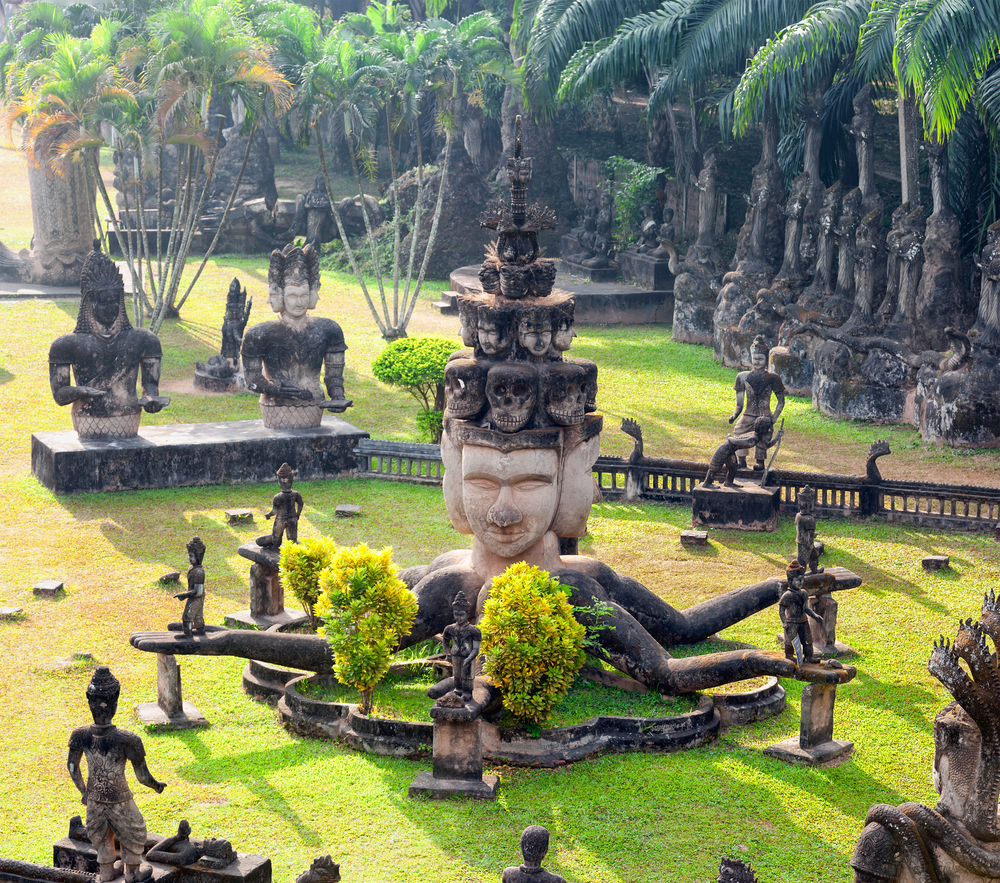 These moves paid off and, in 1995, the US announced the lifting of its ban on aid to Laos. The country's move towards a market economy, a general relaxation of restrictions, and the emergence of a fledgling tourism industry all won much support.
In a landmark event, Laos joined with its regional neighbours and became a member of ASEAN in July 1997. After many years of waiting since its 1997 application to join theWorld Trade Organization, Laos was granted full membership in February 2013.
In the February 2002 parliamentary elections, 165 out of 166 candidates were members of the governing Lao People's Revolutionary Party. In 2006, Choummaly Sayasone became party secretary-general and president of Laos, while the former First Deputy Prime Minister Bouasone Bouphavanh became prime minister, preceded by Thongsing Thammavong.
Laos Today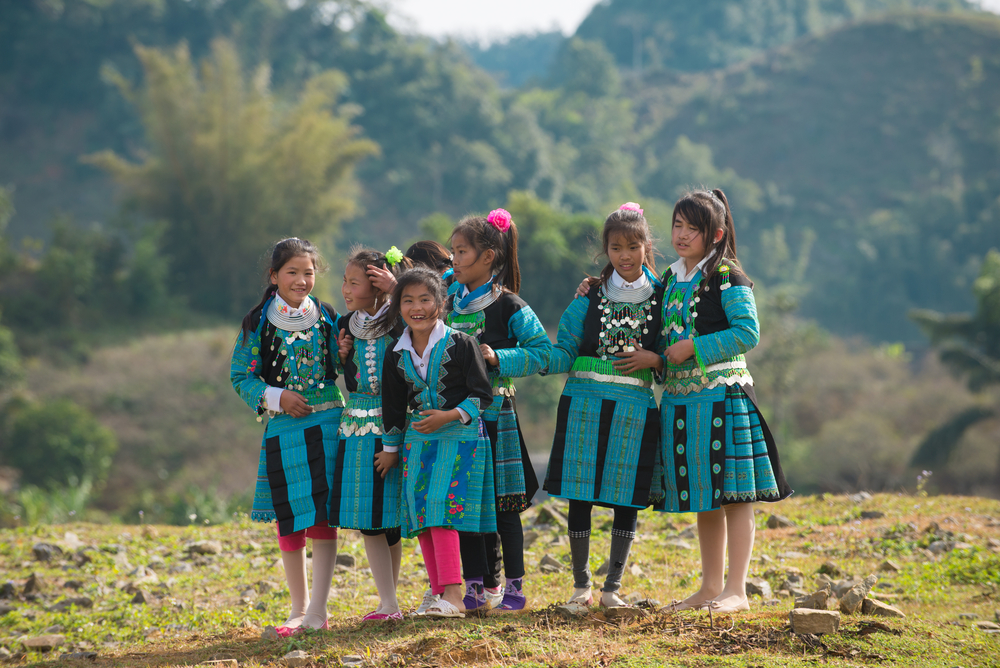 The government has implemented gradual economic and business reforms since 2005 to somewhat liberalise its domestic markets. In 2011, it opened a stock market in Vientiane as part of a tentative move towards capitalism. Laos also belongs to a number of international organisations, including the United Nations, ASEAN Regional Forum, International Monetary Fund, and the World Bank. Most recently, Laos became a member of the World Trade Organisation.
Economic growth since the 1990s has reduced poverty levels to some degree, but Laos still relies heavily on foreign aid and investment. By most international estimates, Laos is one of the 10 poorest countries in the world, perhaps due to the fact that the subsistence farmers who make up more than 80% of the population have been plagued with bad agricultural conditions, floods, and drought since 1993. It is estimated that a third of the population of Laos currently live on less than US$1.25 per day.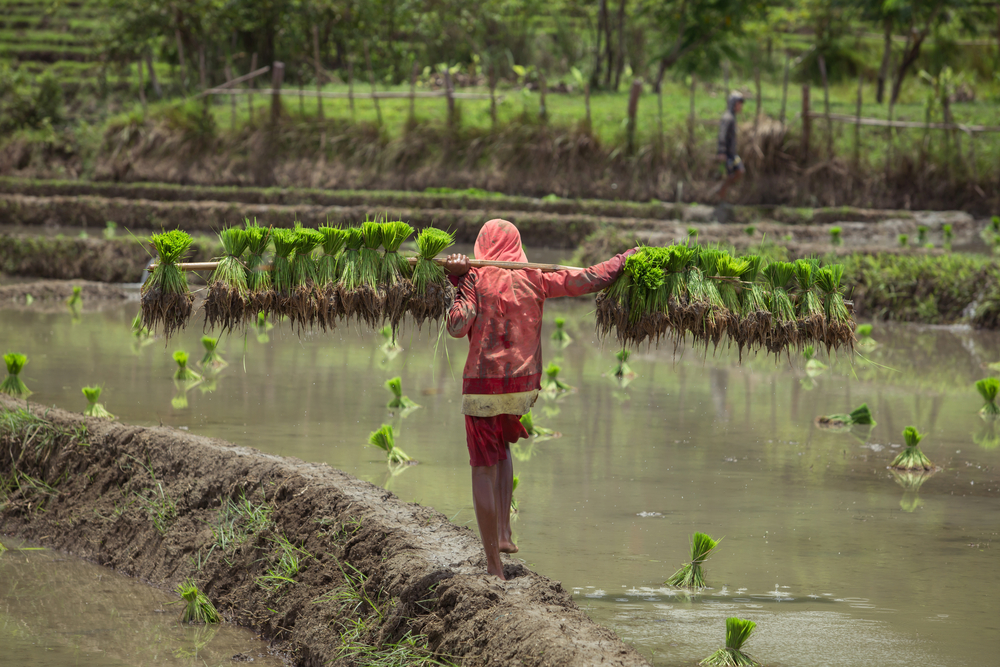 The Asian currency crisis of 1997 caused the national currency, the kip, to lose more than nine-tenths of its value against the US dollar, plunging the already-poor nation into desperate times. Even today, outside the larger cities, many people live without electricity or access to basic facilities. Rivers are still a crucial means of transport in Laos, with the mighty Mekong and its tributaries handling plenty of the heavy lifting in this regard.
Lao is the official language, although other local languages include Khmu, Hmong, Vietnamese, and over 100 more dialects. Major foreign languages used throughout the nation are French – the colonial language and still recognised as a national language – and English.
Ethnically divided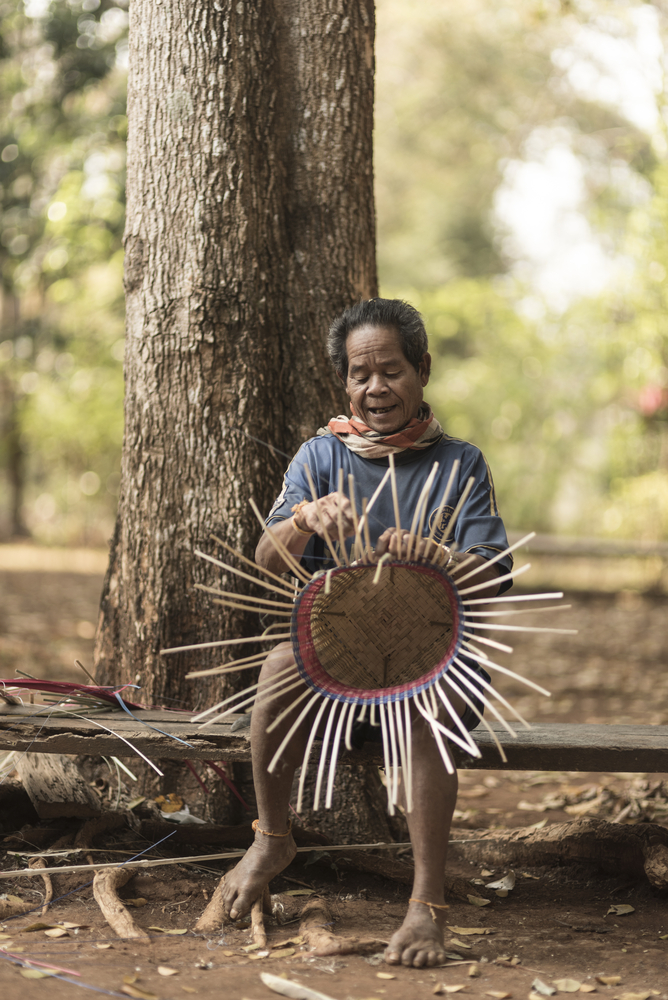 The ethnic Lao in Laos account for 50-60% of the population and live mainly in the lowlands.
According to an official classification from 1995, the country contained forty-three ethnic groups,mostly residing in the countryside and mountains.
The cities contain significant ethnic Chinese and Vietnamese populations.
Other important groups include the Khmou (11%), the Hmong (8%), and more than 100 smaller ethnic groups that total about 20% of the population and comprise the so-called highland or mountain tribes.
Ethnic Vietnamese also make up 2% of the population. The ethnic minority hill tribes can be divided into three categories – the Lao Lum (lowland Lao), Lao Theung (midland Lao), and Lao Soung (highland Lao).
Government attempts at the resettlement of minorities for political control, ecological preservation of forests, and delivery of social services have been poorly executed and have caused resentment amongst the general population.
In the south, this has led to the breakup of matrilineal longhouses as groups are moved into standard housing.
In the north, Hmong groups have resisted these attempts at control, sometimes violently. In its early years, the communist government highlighted its alleged respect for minority cultures, but today there seems to be a greater emphasis on Lao culture.
Despite years of war and isolation, Laos remains one of Southeast Asia's most pristine environments, home to a variety of rich cultures, simple village life, and a relaxed, laid-back population. With its doors to visitors opened only relatively recently, the country for now remains a prime destination for those seeking authentic travel experiences on less-worn tourist trail.
Laos fact file: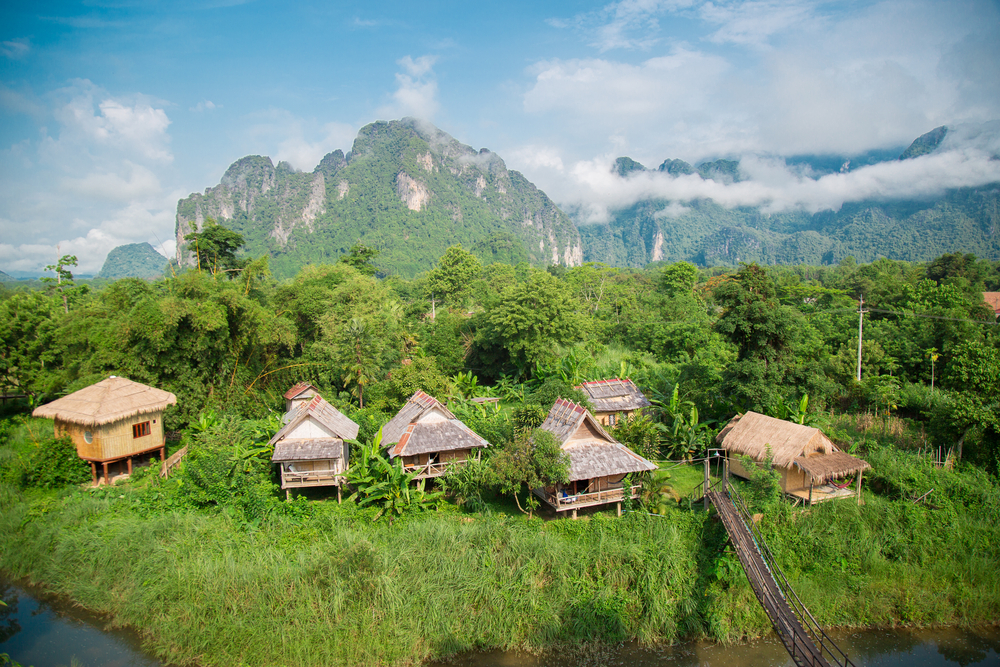 Size: 236,800 km2 (World rank: 84th) Population: 6,804,000 (2014 est.) Capital city: Vientiane
Largest city: Vientiane
Government: Marxist-Leninist single-party state
Official language: Lao (French also recognised)
GDP PPP*: $4,986
HDI**: 0.575, medium (World rank: 141st)
Currency: Lao kip (1MYR = 1,900LAK)
*GDP per capita, purchasing power parity, international dollars
**Human Development Index, a comparative measure of life expectancy, literacy, education, standards of living, and quality of life for 188 countries worldwide. (For comparison, Malaysia's current HDI is 0.779, high, and is ranked 62nd.)
Notable facts:
Bordered primarily by Thailand on one side and Vietnam on the other, Laos is the only landlocked country in ASEAN, and is divided into 16 administrative provinces and one prefecture which includes the capital city of Vientiane. Of the total area of Laos, only 2% is water
Tourism is soaring in Laos: in the last 25 years, the number of international visitors annually has gone from just 14,400 in 1990 to well over 4 million estimated in 2015.
Last year, this contributed some US$650 million to the Lao economy, which is accelerating rapidly overall, with tourism, energy, and metals/mining all contributing.
The per capita GDP PPP of Laos has risen significantly in the last few years, but nevertheless remains among ASEAN's lowest.
Excluding the tiny nations of Singapore and Brunei, Laos has by far the smallest population in ASEAN, less than half that of the next least-populous country, Cambodia. In fact, even Greater KL's population is higher than that of the entire country of Laos.
Though Lao is the official language of the nation, only about half the population are actually able to speak it. Most speak either French or local rural dialects, with English increasingly being used in education.
This article was originally published in The Expat magazine (April 2016), which is available online or in print via a free subscription.
---
"ExpatGo welcomes and encourages comments, input, and divergent opinions. However, we kindly request that you use suitable language in your comments, and refrain from any sort of personal attack, hate speech, or disparaging rhetoric. Comments not in line with this are subject to removal from the site. "
Comments