If you're tired of spending your free time at the clubs or watching mainstream movies, or just have an interest for the performing arts and culture, there is a variety of entertainment options in Greater KL.
From stage plays and musicals, to classical dances and concerts, the Kuala Lumpur cultural scene is incredibly diverse, and you are never too far off from its best offerings. Most of these places showcase events that are both commercially successful and thoughtprovoking, with regular appearances by major international Broadway musicals making their way onto its stages, to local art centres hosting cultural performances.
Take a pick from this list and get ready to be enthralled and entertained by the performances these places offer.
1. Kuala Lumpur Performing Arts Centre (KLPAC)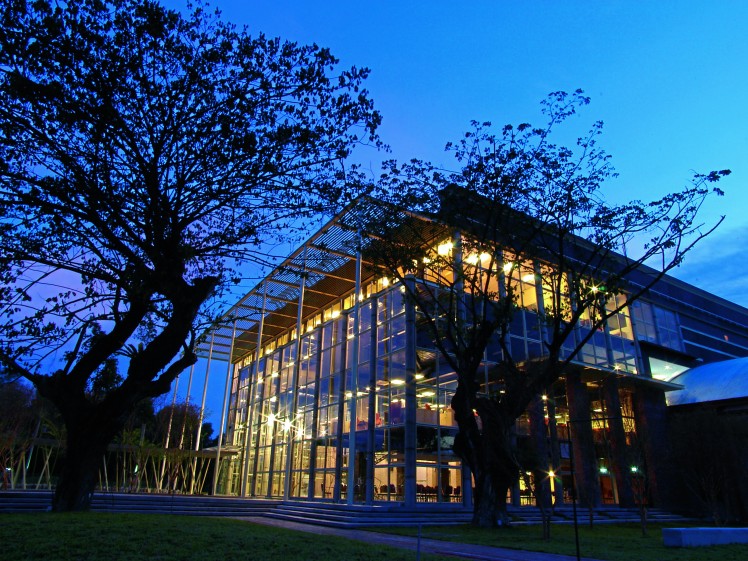 When The Actors [email protected] Putra was destroyed in a flash flood in 2003, founders Dato' Faridah Merican and Joe Hasham joined YTL Corporation and Yayasan Budi Penyayang to establish the country's first fully integrated arts centre known as 'klpac' in SentulWest.
Today, it is one of the most established centres for the performing arts in Malaysia. As the first privately owned and operated theatre in Malaysia, it has not only been a home to the arts community and a foster home for foreign troupes, but has also become the very lifeline for the arts and cultural life in KL.
The four-storey building with 7,614 sq metres of space houses a 504-seat main theatre, 200-seat experimental theatre, 10 studios, IndiCine for independent films, set construction workshop, and café and bar.
The non-profit organisation has played host to more than 100 major Get Your KL Culture Fix events, as well as many other workshops, classes, film screenings, and more.
For more information, log on to klpac.org.
2. Sutra Dance Theatre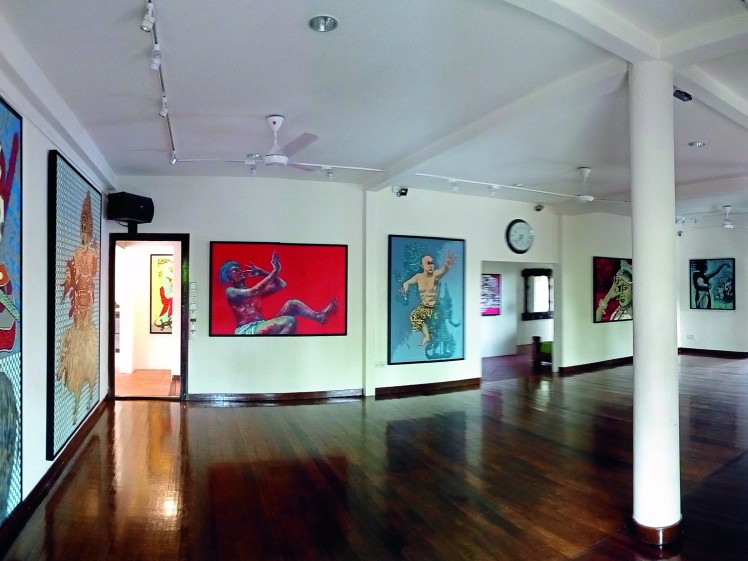 Established in 1983, Sutra Dance Theatre (SDT) is the result of Datuk Ramli Ibrahim's visionary thinking of combining the arts faculty as one.
Famously known as the pioneer in introducing the integrated approach in the theatre and visual arts, Ramli Ibrahim through Sutra Dance Theatre has groomed a generation of Malaysian dancers and taken original Malaysian works to reach out to a national and international audience, promoting the cultural diversity and vibrancy of Malaysian dance.
In addition to that, the Sutra Gallery offers a unique alternative venue for visual arts in the country and is singularly associated with Sutra Dance Theatre. For three decades now, Sutra has spearheaded painting, drawing, and photographic exhibitions alongside its dance productions and thereby projected an integrated view of the performing and visual arts.
For more information, visit sutrafoundation.org.my.
3. Damansara Performing Arts Centre (DPAC)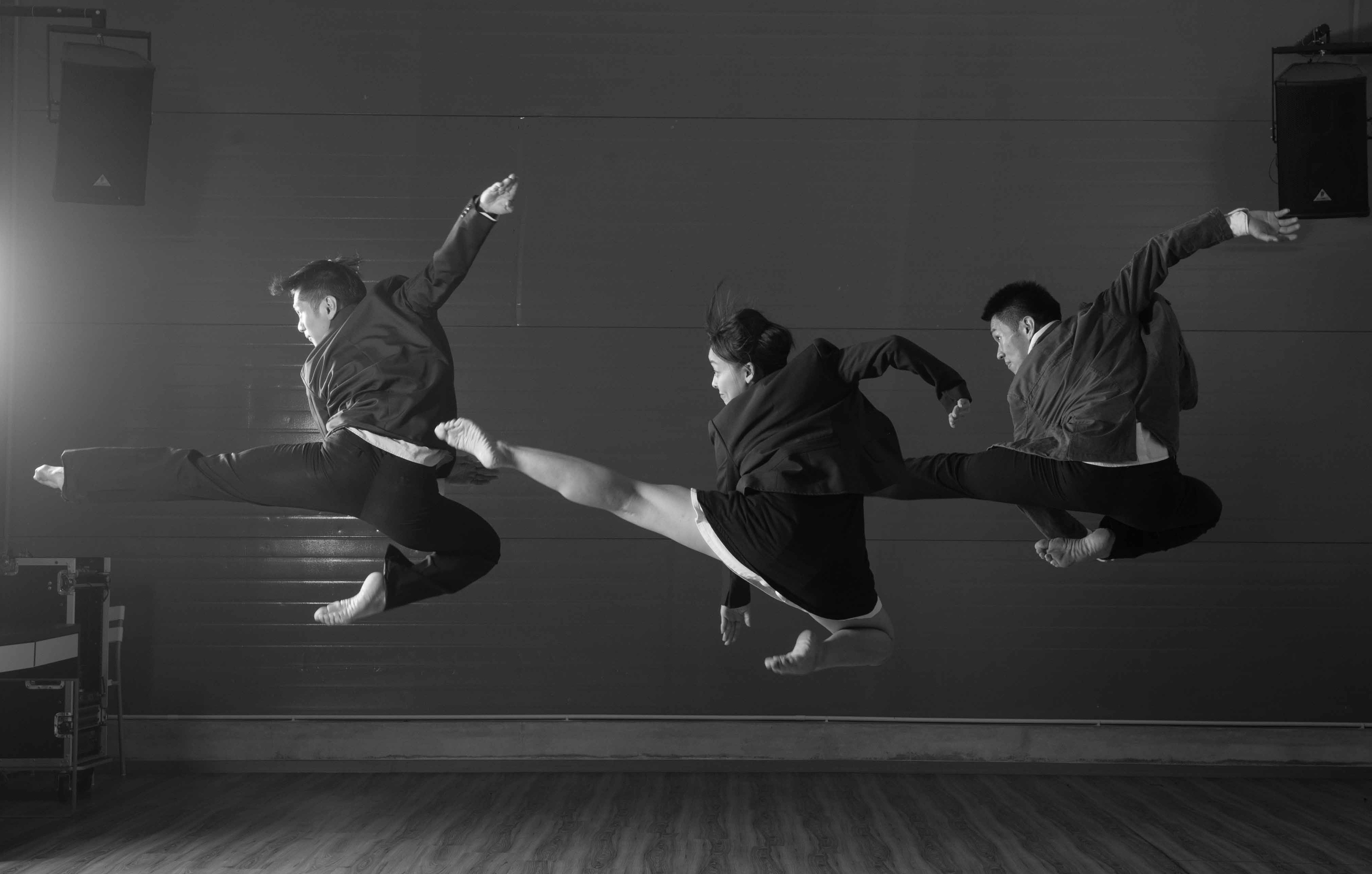 Seizing on the increasing awareness if the arts and culture movement among the Malaysian community, Mammoth Empire Holdings Sdn Bhd does its part to enhance this genre by providing an arts space to cater to the growing needs of art practitioners and equally enthusiastic art aficionados in the Petaling Jaya/ Damansara district.
DPAC bills itself as "an organisation dedicated to promoting arts in Malaysia through learning, practising, and appreciating arts, and aims to further enhance public awareness on the importance of artforms that enrich our lives while shaping today's world."
DPAC has a proscenium theatre, a black box, an experimental theatre, an indoor theatre-foyer, and several dance studios, all equipped with state-of-theart facilities.
For more information, visit dpac.com.my.
4. Dewan Filharmonik Petronas (DEP)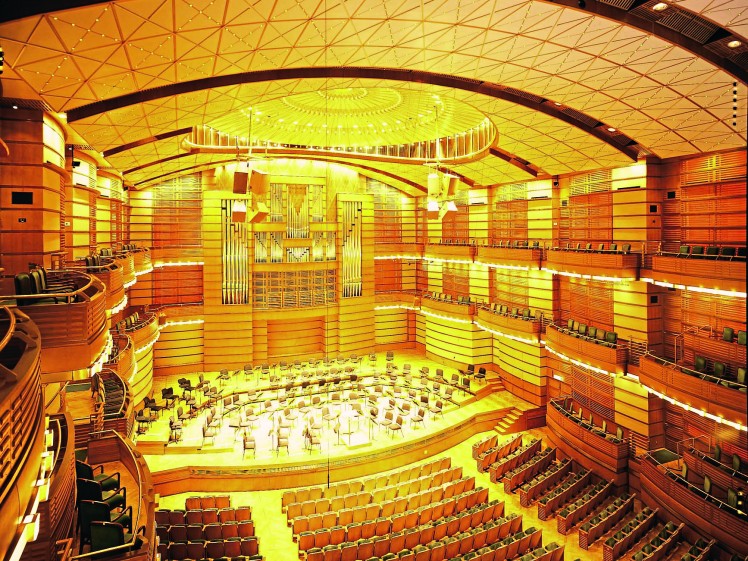 Dewan Filharmonik Petronas (DFP) is home to the Malaysian Philharmonic Orchestra (MPO) and is Malaysia's concert hall devoted specifically to classical music.
Located in the Petronas Twin Towers, it was officially opened on 17 August 1998 by the Patron of the MPO, Tun Dr. Siti Hasmah Haji Mohd Ali and former Prime Minister Tun Dr. Mahathir Mohamad. Dewan Filharmonik Petronas' success as a popular destination for music and culture goes beyond its exceptional architectural design and superior acoustics.
The Concert Hall, capable of seating 920 people in an atmosphere of refinement, warmth, and comfort, was built for the appreciation and love for live classical music and performing arts. No effort was spared in providing back-of-house facilities and amenities for the comfort of artists and performers, especially to host an internationally assembled line-up of famous stars and orchestra members.
For more information, log on to dfp.com.my.
5. The Gardens Theatre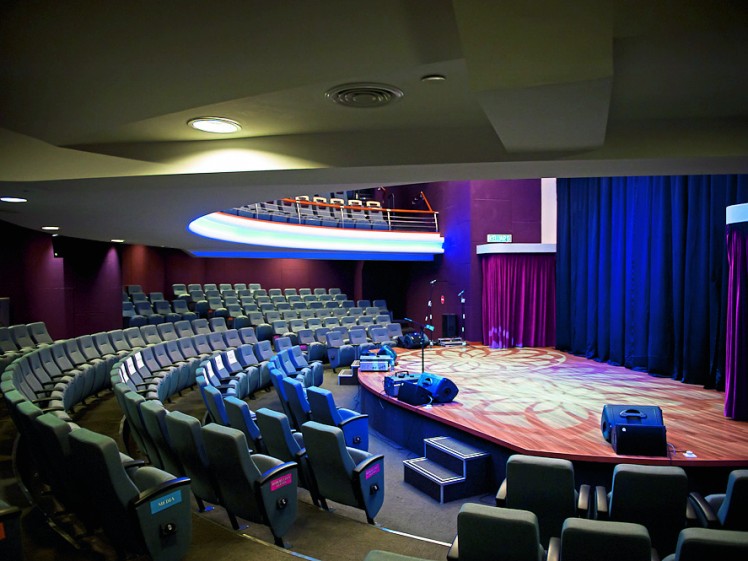 There is a good chance that even if you are a frequent shopper at Mid Valley or The Gardens Mall, you are not aware of a theatre situated on the sixth floor of The Gardens North Tower. Designed to captivate visitors right from the very start, the theatre is an exciting new addition to Mid Valley City that adds diversity to Kuala Lumpur's thriving arts and cultural landscape.
From the delightful entrance that evokes a cosy yet elegant ambiance, to the impressive foyer well-suited for pre-theatre cocktails and mingling, The Gardens Theatre is a breath of fresh air. With a two-tier seating arrangement that can accommodate up to 320 people, the theatre also features state-of-the-art acoustics and lighting, well thought-out facilities and amenities such as VIP rooms, shower/dressing rooms, and washrooms, and an experienced team of professionals offering technical and support services.
Boasting such superior facilities, it's safe to say that this is one theatre experience that will remain in the hearts and minds of the audience long after the curtains are closed.
Find out more at gardenstheatre.com.my.
6. Temple of Fine Arts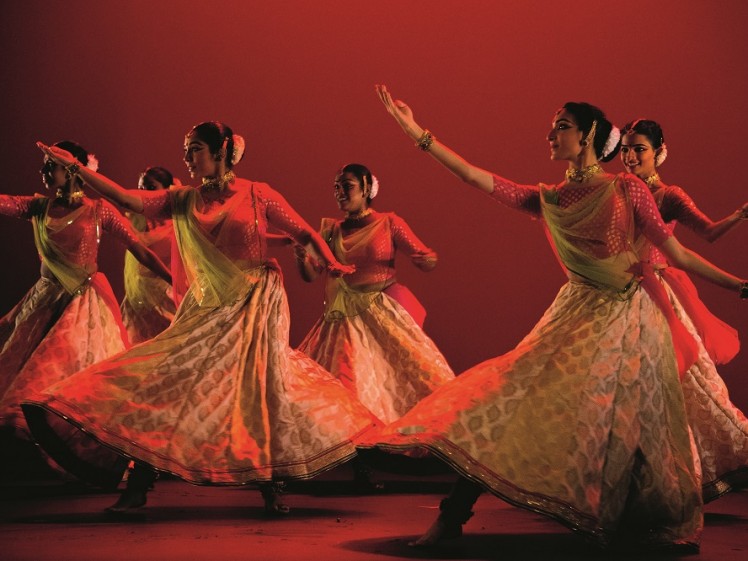 This non-governmental organization may have its roots in Hinduism, as it was founded by a guru named His Holiness Swani Shantanad Saraswathi (Swamiji) in May 1981, but there is much more to the Temple of Fine Arts (TFA) than a religious place of worship.
Fittingly located in the centre of Brickfields, the five-storey institution was built to help Malaysian youths rediscover the cultural, artistic, and spiritual wealth of their forefathers and to make it relevant for themselves and for future generations to come.
Over the years, TFA has offered dance classes for all ages in Bharatanatyam, Odissi, Kuchipudi, Kathak, Contemporary, and Bollywood dances, as well as Carnatic Vocal and Hindustani Vocal classes. There are also numerous productions and performances that have been conducted under the orchestra and dance ensembles.
For more information, visit tfa.org.my.
7. Panggung Bandaraya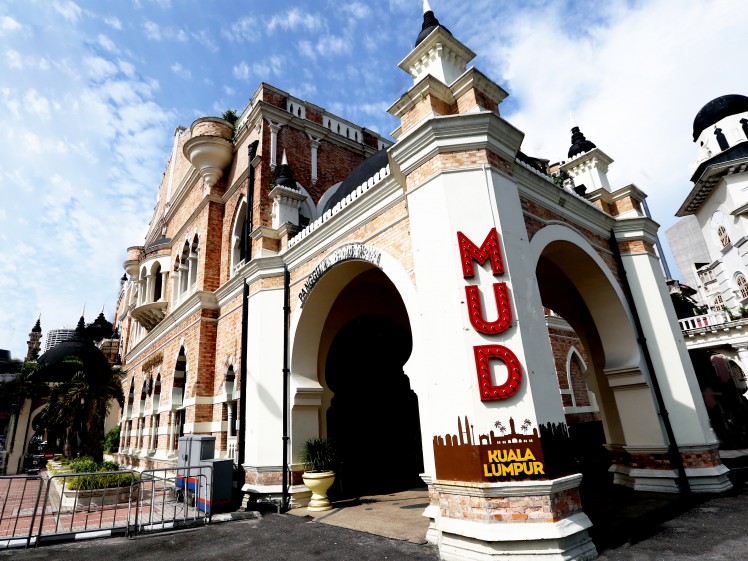 Designed by A.B. Hubback in 1901, the Old City Hall stands out from the surrounding buildings with its black domes and interesting roofline of Islamic arches and dome-shaped pavilions.
Catching a performance here allows you to appreciate the old-world glamour of the experience. Panggung Bandaraya (also known as DBKL City Theatre) is classified as one of 22 public buildings gazetted as a heritage building under the Antiquities Act because it is one of Malaysia's oldest Theatres.
This City Theatre building, more than 100 years old, was once very popular among art lovers and has been elevated as an ideal venue for plays and musical theatre. Currently, it is hosting 'Mud: our story of Kuala Lumpur' that will run until 2017, a venture by the tourism industry.
For more information visit dbkl.gov.my.
---
"ExpatGo welcomes and encourages comments, input, and divergent opinions. However, we kindly request that you use suitable language in your comments, and refrain from any sort of personal attack, hate speech, or disparaging rhetoric. Comments not in line with this are subject to removal from the site. "
Comments