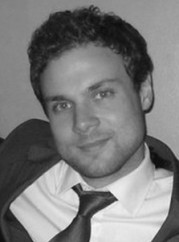 If there's one thing Malaysia is known for apart from its amazing food, it's the vast wealth of religious and cultural influences that meet here. Islam, Christianity, Buddhism, Hinduism, Taoism; they all have a huge role to play in the country's multi-faceted heritage and history.
And if there's one thing  that religion is known for, it's the staggering size, shape and majesty of its buildings. From the geometeric roof of KL's Masjid Negara (national mosque) to the deep red of Melaka's cathedral, Malaysia has some world-famous religious monuments.
But here at ExpatGo, we also like to delve a little deeper into life in Malaysia and so we've hunted down some of the country's lesser-known – and yet equally beautiful – monuments to religion:
Islam
Islam is the most-practised religion in Malaysia – 60% of Malaysians are Muslim – and it's the country's official religion. It is believed that Islam came to Malaysia in the 12th century by traders from India and started in Melaka.
Many Muslim holy days are national holidays, including Hari Raya Aidilfitri (the end of the fasting month of Ramadan), Eid al-Adha (the end of the Hajj pilgrimage), and the birthday of prophet Mohammad.
The most famous mosque in Malaysia is either the Masjid Negara in KL or the Sultan Salahuddin Abdul Aziz Mosque in Shah Alam; but here are some lesser-known places:
1. Federal Territory Mosque, Kuala Lumpur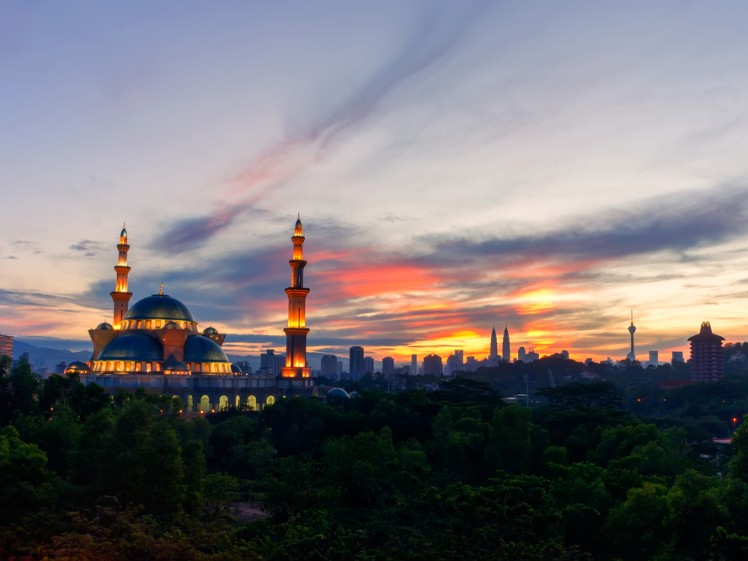 2. Masjid Putra, Putrajaya
3. Tengku Ampuan Jemaah Mosque, Shah Alam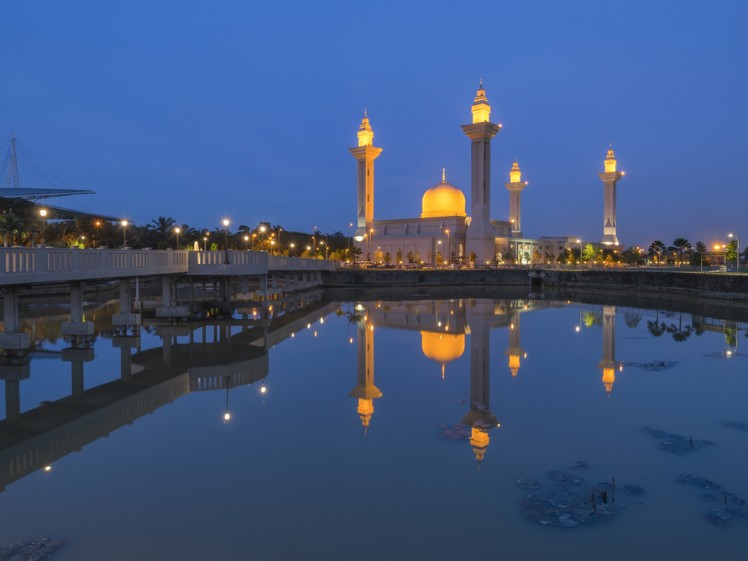 4. Masjid As-Salam, Puchong Perdana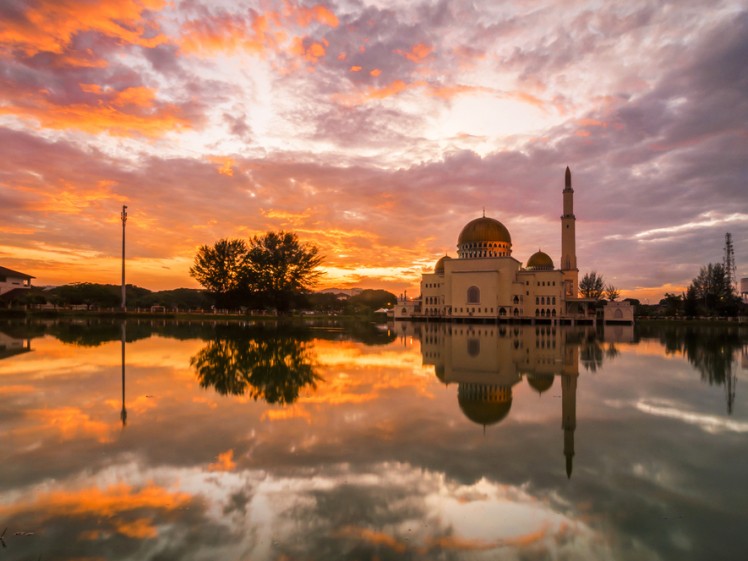 5. Bandar Dato Onn Mosque, Johor Bahru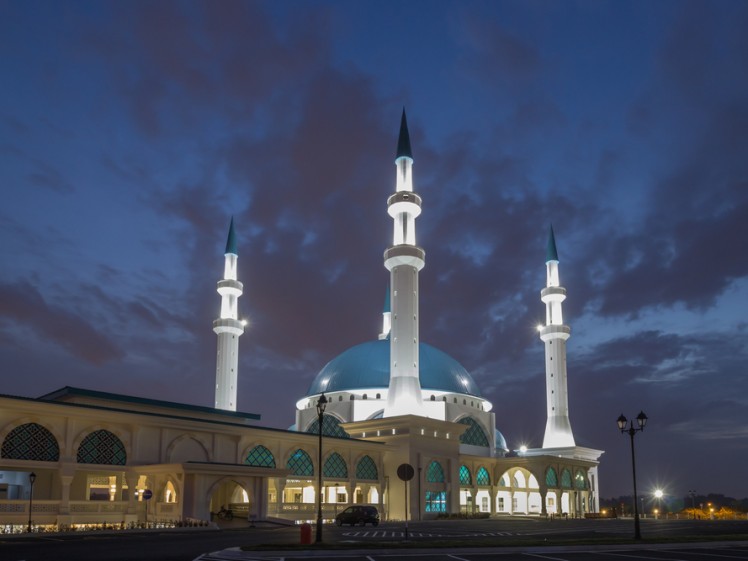 Buddhism
Around 19% of the current population are Buddhist. The most common branch of the religion is Mahayana, as followed by most of the Chinese Malaysian population, while some Thai minorities in Malaysia follow the Therevada branch.
Buddhism was present in Malaysia before Islam arrived but the majority of the current Buddhism-worshipping population arrived during the British rule of Malaya in the 19th and early 20th centuries. Chinese New Year and Vesak Day are national holidays in Malaysia.
The most famous Buddhist temple in the country is probably the Thean Hou in KL but let's take a look at some of the country's other Buddhist places of worship:
6. Sin Sze Si Ya Temple, Pudu, Kuala Lumpur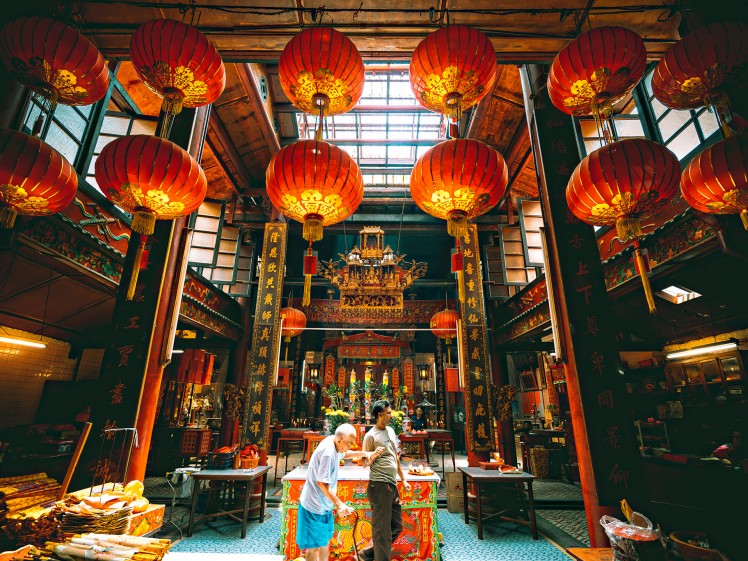 7. Sri Aman temple, Batang Lupar river in Sarawak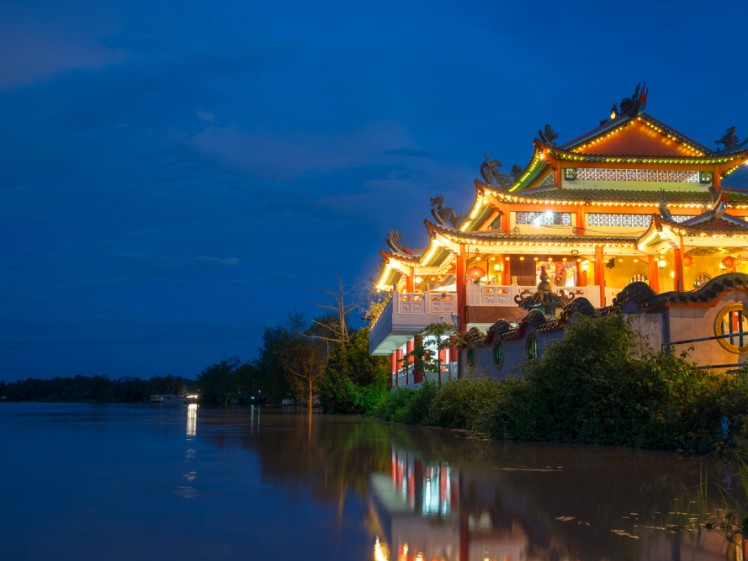 8. Khoo Kongsi temple, George Town, Penang
Hinduism
The Tamils are an ethnic group from the Indian state of Tamil Nadu, the territory of Puducherry and some parts of Sri Lanka. They make up 9% of Malaysia's population and the majority of these people practise Hinduism, mainly the Saivite branch.
Most Malaysian Hindus nowadays are descended from communities who came to British Malaya in the 1800s and 1900s to work on the rubber plantations. The Hindu holidays of Thaipusam and Deepavali are national holidays in Malaysia.
The most well-known Hindu monument in Malaysia is the majestic Batu Caves – scene of some of the most famous Thaipusam celebrations in the world – but here are some of their other temples:
9. Sungai Petani temple, Kedah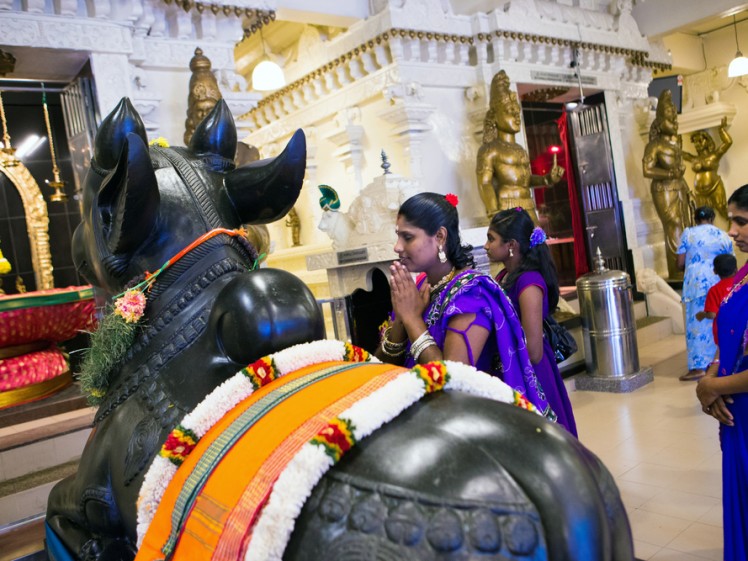 10. Sri Shakti temple, Selangor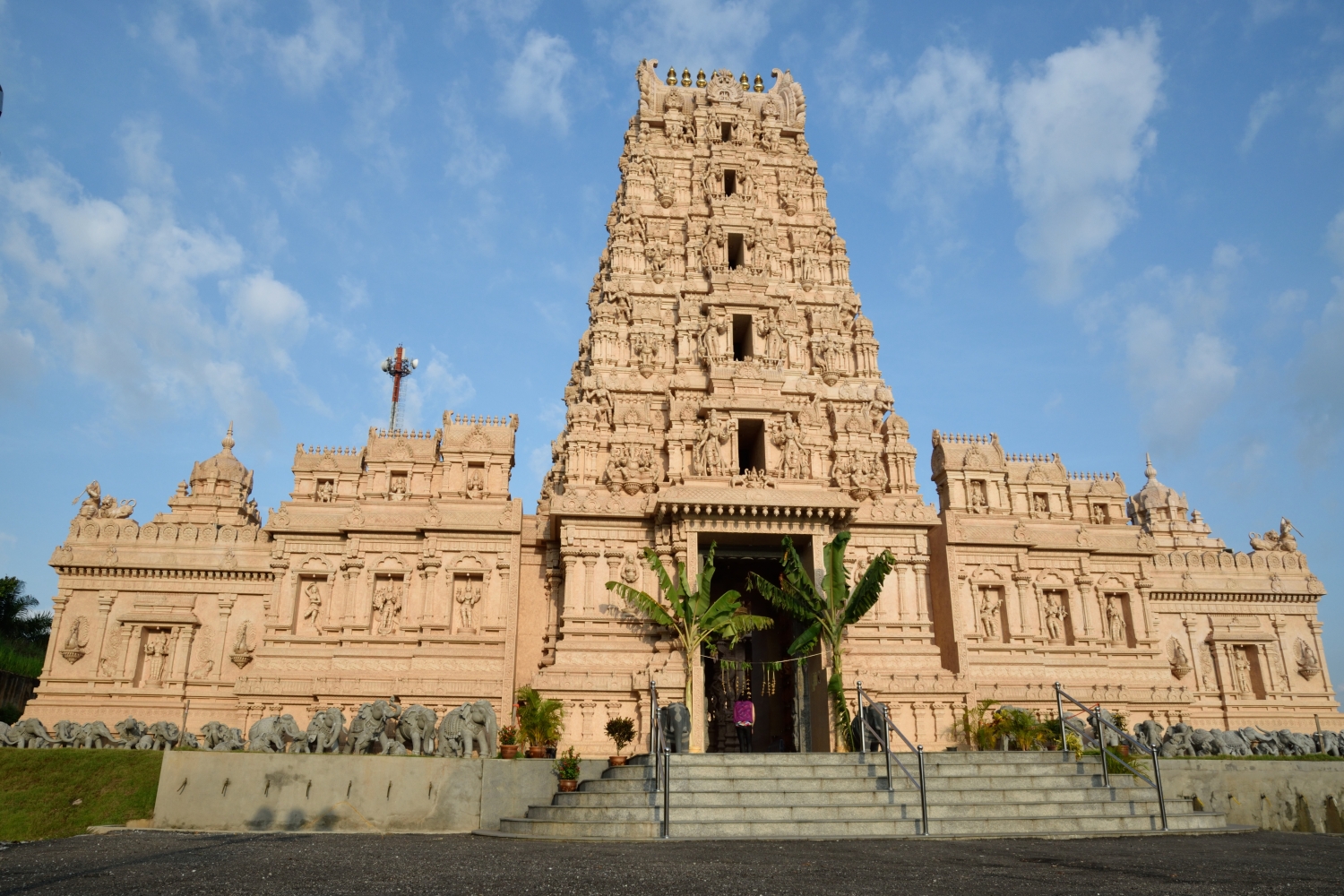 Christianity
About 10% of the population of Malaysia are Christians, and this includes some people from Malaysian Chinese and Malaysian Indian backgrounds. Christmas is a national holiday (although Easter is not) and in Sabah and Sarawak in Malaysian Borneo, Good Friday is also a public holiday.
The most common denominations are Anglican, Methodist, and Roman Catholic. Christian traders first brought their religion to what is now Malaysia in the 7th century. Catholicism arrived here in the 15th century, brought by the Portuguese, and Protestantism came here with the Dutch in 1641.
The most famous Christian buildings in Malaysia are either Melaka's Cathedral Church Of Christ or St. John's Cathedral in KL, but here are a few others:
11. St.Paul's Church, Malacca

12. St George's Church in Penang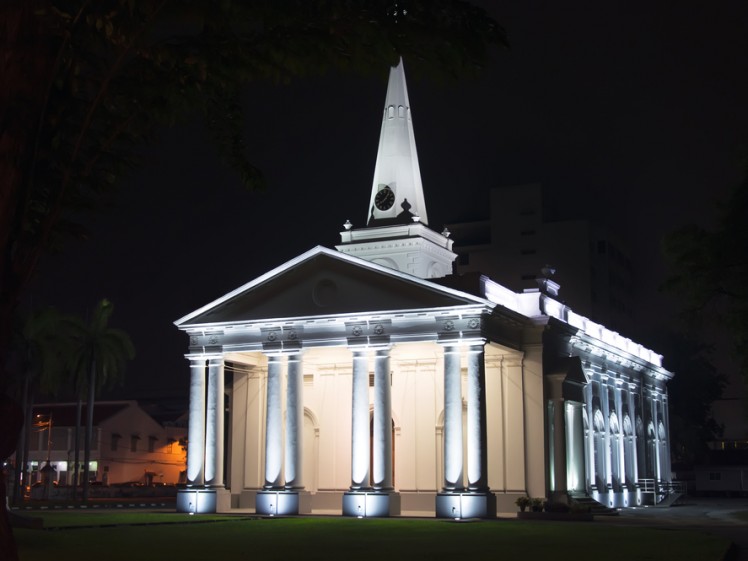 13. St. Francis Xavier Church, Malacca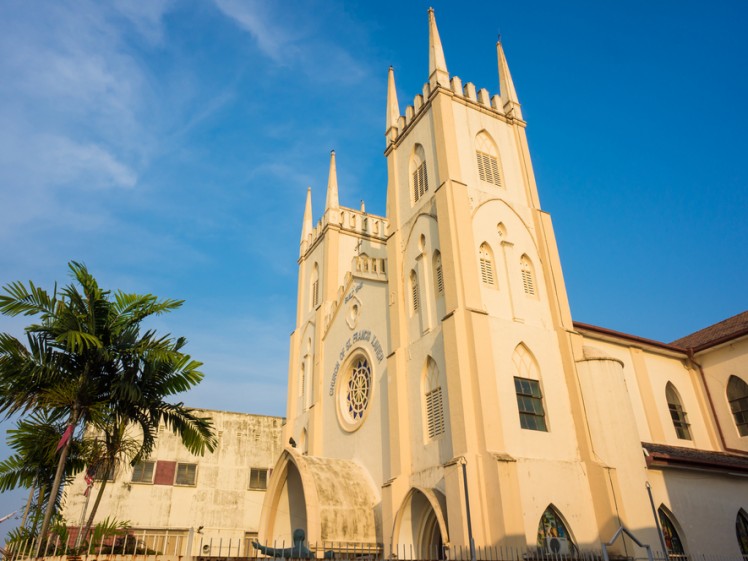 Other religions
Malaysia is also home to Sikhs, Jains and Animists – the religion of the native Orang Asli people. None of these have their religious days denoted as national holidays, but they all of course add to the rich tapestry that is Malaysia's cultural and religious heritage.
Are there any religious buildings that you think are beautiful enough to be featured on this list? Let us know in the comments below!



" ExpatGo welcomes and encourages comments, input, and divergent opinions. However, we kindly request that you use suitable language in your comments, and refrain from any sort of personal attack, hate speech, or disparaging rhetoric. Comments not in line with this are subject to removal from the site. "



Comments