Penangite Melissa Cheah shares a selection of museums that are sure to entice the culture vultures.
Penang has come a long way since its colonial days. It is now a highly urbanised island, that plays a strong part in Malaysia's industrial development, and is a thriving tourist destination. Yet, Penang has not forgotten its roots. Tons of effort has been poured into preserving its heritage and retaining tradition, whilst embracing modernity.
This list of museums will take you on a journey down memory lane, to unpack more than two centuries worth of intriguing history, brought to life in unique ways.
1. Penang 3D Trick Art Museum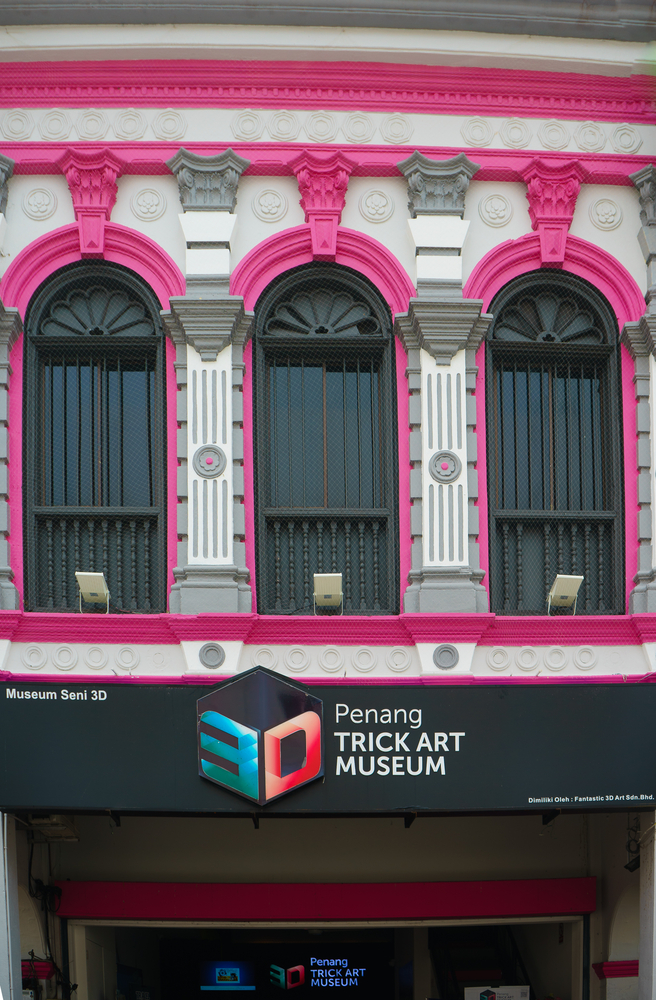 Within walking distance from the Esplanade, this two-storey building offers a linear exhibit that grants its visitors every permission to explore various 3D (3-dimensional) artwork of various themes.
What makes this museum stand out (quite literally) is found in the clever usage of perspective murals and life-size figures protruding from the walls.
Murals, which are quintessentially Penang, are seen throughout the exhibit, such as the clan jetties along Weld Quay, traditional Malay villages, yellow trolley busses – which are now phased out after the advent of diesel busses and gasoline cars – and many more.
Saunter into the Ames Room and be astounded by the optical illusion. Using forced perspective, objects are made to appear larger or smaller than they actually are.
Perfect for those who aren't camera-shy, the 3D Trick Art Museum is a place to create memories with heaps of laughter.
Address: 10, Lebuh Penang, George Town, 10200 George Town, Penang.
Tel: 04-263 1628
Operating hours: 9am – 6pm (Mon to Fri) / 9am – 8pm (Sat & Sun)
2. Sun Yat-sen Museum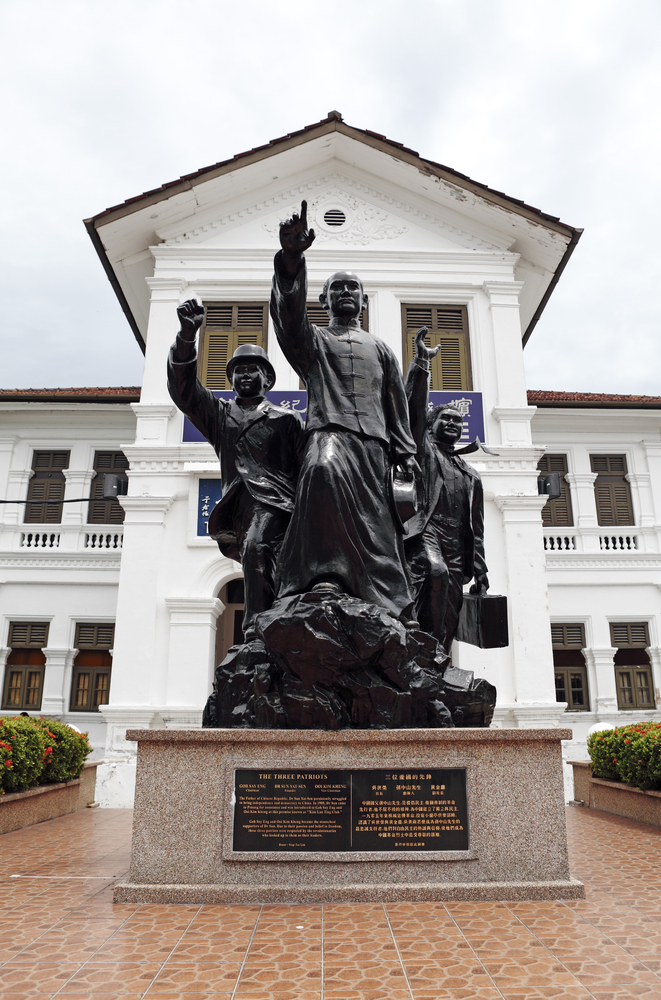 The Sun Yat-sen Museum commemorates a Chinese revolutionary named Dr Sun Yat-sen, who was the first president and founding father of the Republic of China.
It is a carefully preserved museum at one of the heritage areas in Penang. Don't let its stark exterior fool you. History presumes that the drab appearance was a deliberate choice, to ward off uncalled-for attention from the authorities over the activities that Dr. Sun was hatching there.
While it bears the appearance of a typical George Town shop house, the things planned within were anything but typical, with Dr Sun Yat-sen devoting his life to overthrowing the Qing Dynasty and setting up the Republic of China.
Built around 1880s as a residential townhouse, the historical house is a fine example of a Straits Settlements merchant's home. Its original features have been meticulously retained, featuring an intimate courtyard garden, geometric floor tiles from that era and even a rare, old-fashioned Nyonya kitchen, with original firewood stove and kitchen utensils.
Fun fact: A tribute to the man's revolutionary life, the international Chinese movie 'Road to Dawn' was filmed in this very museum several years ago.
Address: No 120, Armenian Street, 10200 Georgetown, Penang.
Tel: 04-262 0123 / 04-261 0307
Operating hours: 9:00am – 5:00pm (Daily, except Sunday)
3. The Camera Museum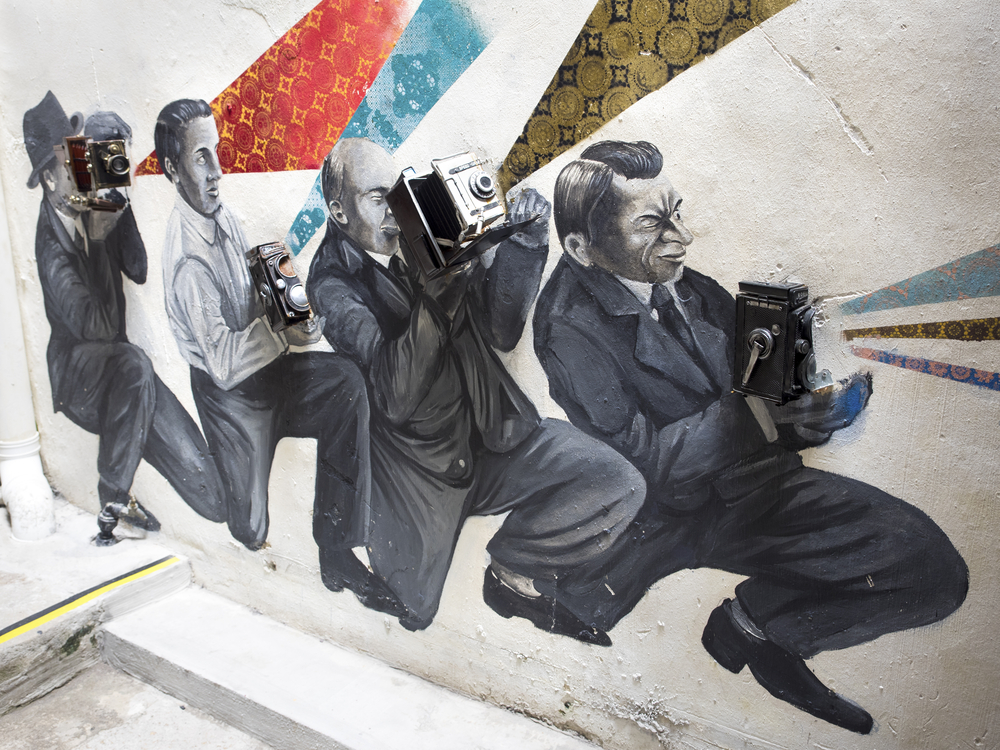 A haven for avid shutterbugs and camera aficionados, this is a must-visit if you are one with an interest in photography.
Enter in and stroll along to an illustrated timeline depicting the history of cameras. The main hall on the first floor is home to a collection of cameras from the 1800s to the 1990s. If you ever wondered about the reality of the spy gear you see in films, be sure to not miss out on visiting the 'Spy Room'.
In there, you'll come face-to-face with some of the world's smallest cameras, including the Minox -which is smaller than a cigar – and the spy camera, KMZ F21 – commonly used by the KGB to collect information discreetly.
Since the digital era began, and subsequently dominated the photography world, darkrooms have dwindled in popularity. It's incredibly nostalgic and pretty enlightening to catch a glimpse of the darkroom in this museum and revisit the days of old, just to see how photographic materials used to be processed.
Address: No. 49, Lebuh Muntri, 10200 Georgetown, Penang.
Tel: 04-261 3649
Operating hours: 9:30am – 6:30pm
4. Time Tunnel Museum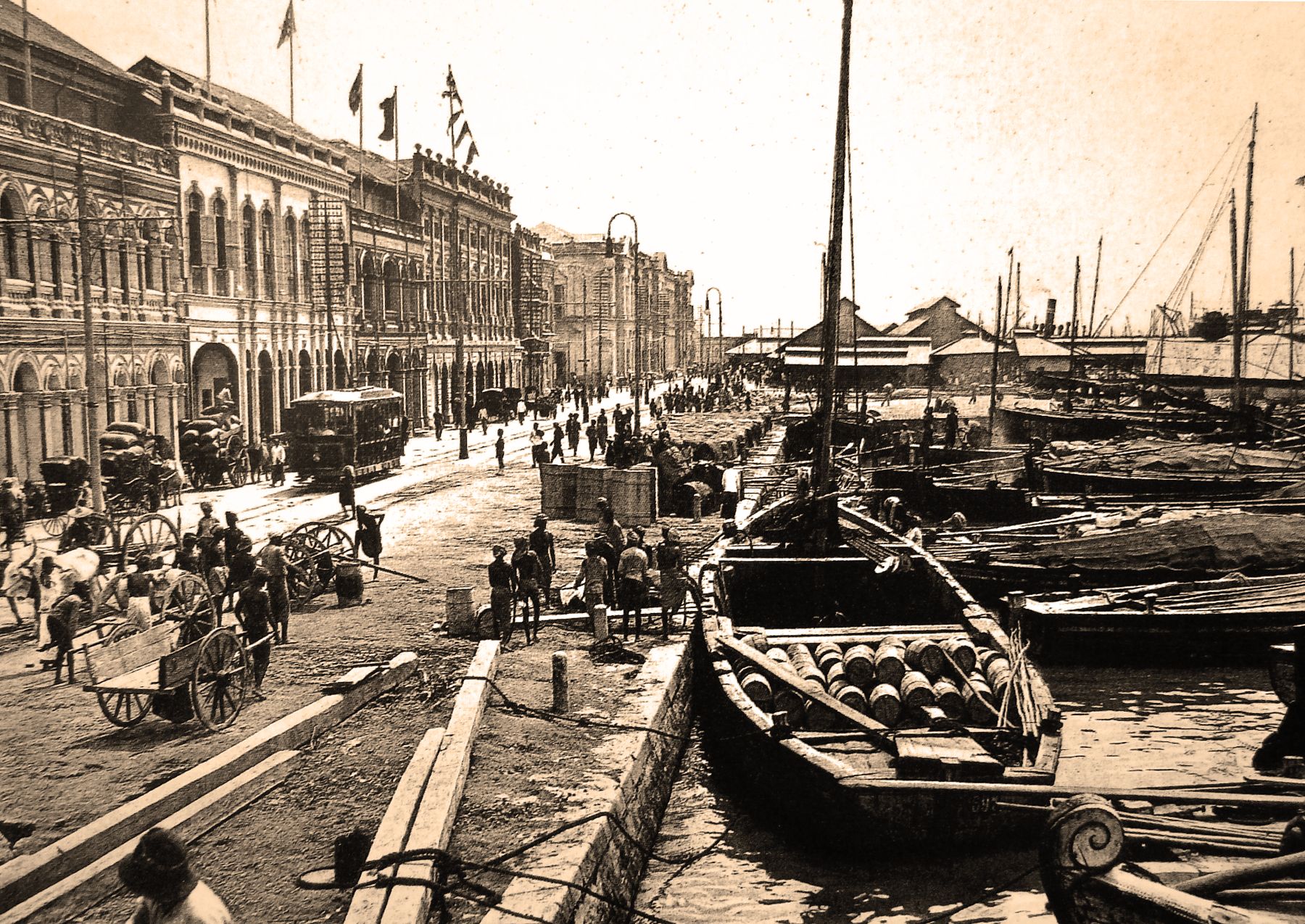 Wedged in a row of shophouses along Jalan Green Hall in Georgetown with an unassuming facade, the Time Tunnel Museum is anything but average. The double-storey building is home to a remarkable array of 2D and 3D mural gallery, a 3D Fluorescent Dream World and an anti-gravity photography corner.
Go back in time by walking through the eleven time tunnels, documenting the early history of Penang, the life of Sir Francis Light (founder of Penang), the turbulent years and see how far Penang has come since its inception. Waiting for you at the end of these tunnels are photo opportunities at an old kopitiam setting, with props including a bicycle and rickshaw.
A thoughtful gesture by the management, the information in this museum is available in up to an impressive seven languages – English, Malay, Japanese, Korean, Arabic, Thai and Chinese. An audio tour is also available, as well as a video clip of the air raid on Penang by Japanese warplanes during World War II.
Address: No. 39, Jalan Green Hall, 10200 Georgetown, Penang.
Tel: 04-261 9181
Operating hours: 9:15am – 7:00pm (Mon – Fri) / 9:15am – 9:00pm (Sat, Sun & public holidays)
5. Pinang Peranakan Museum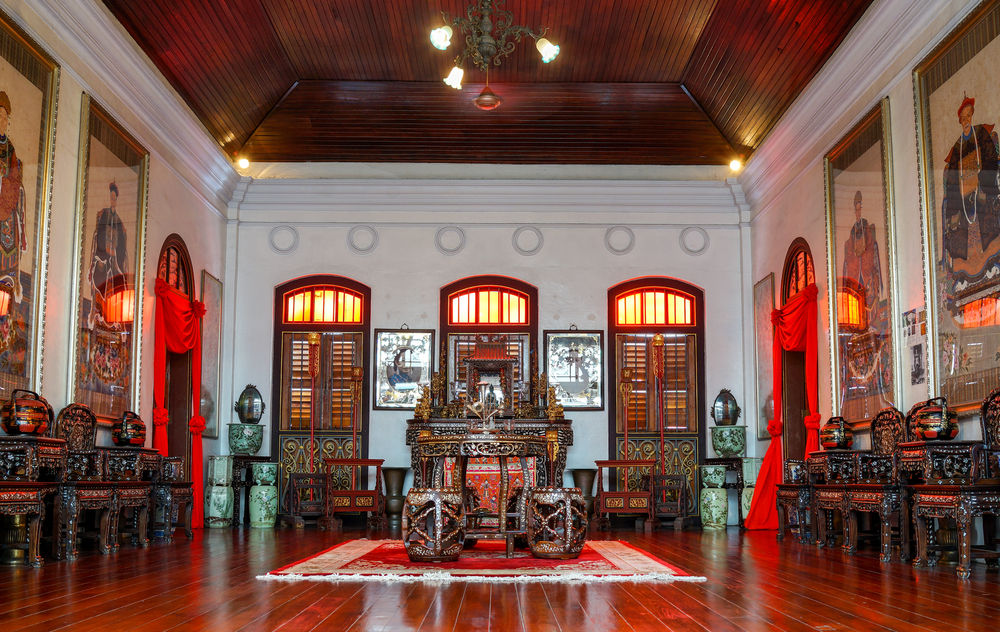 The Pinang Peranakan Mansion is a re-creation of a typical home for wealthy Peranakan Chinese about a century ago. Their extravagant lifestyle and variety of customs is visibly portrayed with over a thousand pieces of antiques and collectibles from that era.
Built at the end of the 19th century, this Baba-Nyonya museum was the brainchild of one of local history's famous personalities, the 'Hai Kee Chan' (translation: Sea Remembrance Store), who had once served at the residence and office of Kapitan Cina Chung Keng Kwee. After decades of neglect and dilapidation, the mansion has now been restored to its former glory and grandiose state.
Address: No. 29, Church Street, 10200 Georgetown, Penang.
Tel: 04-264 2929
Operating hours: 9:30am – 5:00pm (Daily)
6. Batik Painting Museum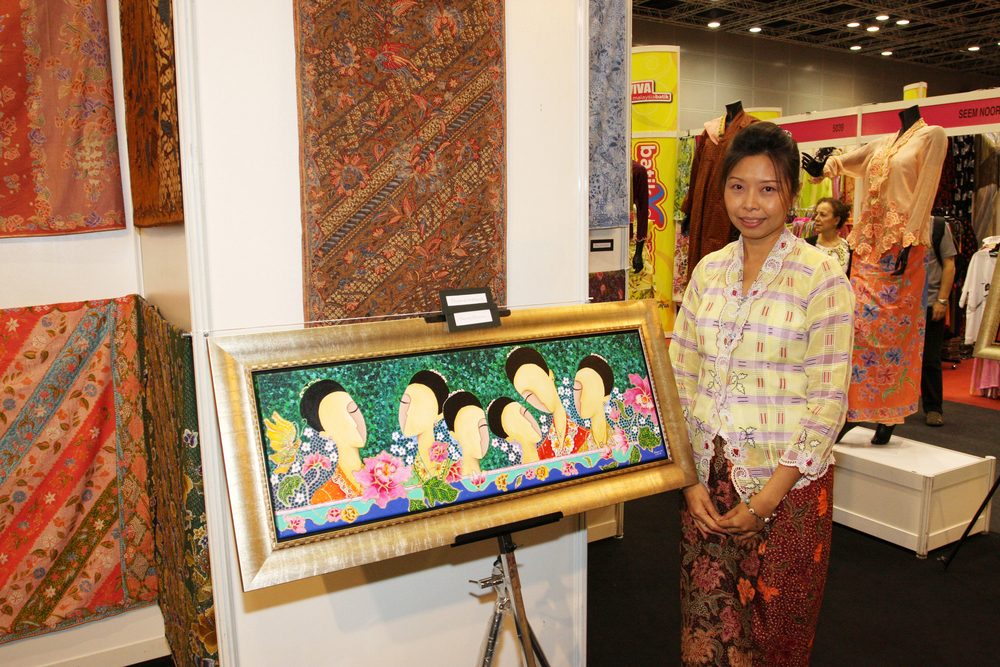 The inspiration for the creation of this first-of-its-kind museum began by observing the life of an artist living in Penang named Chuah Thean Teng.
The established artist, who was also familiar with the traditional batik technique – using wax-resist dyeing to create decorative motifs and designs on fabric, had the idea to combine his artistic talents with his batik making skills to create fine works of art. His gamble paid off and since then, countless innovative techniques were created, resulting in a wealth of diversified styles of works being born.
Today, there are over 70 batik paintings on display in this museum. Some of them are Teng's early creations, along with that of more than 25 local artists. There is also a small section devoted to works by batik artists from China, Indonesia and Thailand.
Address: No. 19, Lebuh Armenian, 10050 Georgetown, Penang.
Tel: 04-262 4800
Operating hours: 10:00am – 6:00pm (Daily)
7. Teddyville Museum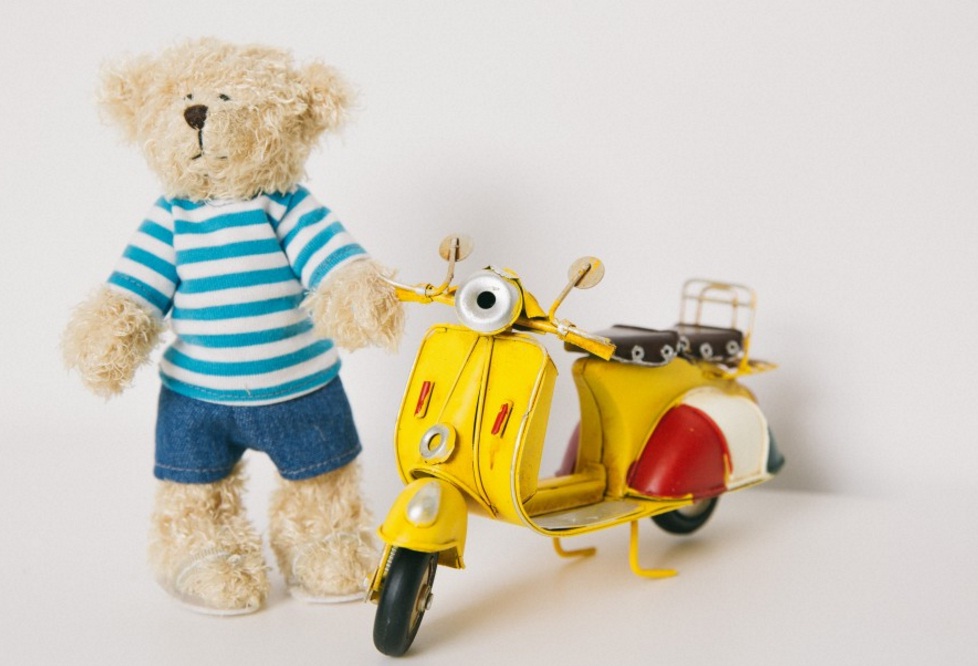 A recent addition, the Teddyville Museum is Malaysia's first and largest collection of teddy bears from assorted nations and different eras. Located on the ground floor of the DoubleTree Resort by Hilton Penang, TeddyVille Museum covers 9000 square feet and bears (pun intended) the tales behind the origins of the ever popular child's toy, a teddy bear.
A somewhat queer but rather interesting exhibit, these displays showcase and celebrate the rich cultural history of Penang . The museum does this by creating life-sized teddy bears to pay homage to iconic Penangites that have impacted the world in their own fields, such as Tan Sri P. Ramlee, Dato' Jimmy Choo, Dato' Nicol David, Dato' Lee Chong Wei and the likes of them.
Perhaps the best part of this exhibit is the opportunity to create your own teddy bear in any shape or size that you like and take it home with you after the excursion.
Address: Ground Floor, Hilton Double Tree Resort, Batu Ferringhi, Penang.
Tel: 016-550 5949
---
"ExpatGo welcomes and encourages comments, input, and divergent opinions. However, we kindly request that you use suitable language in your comments, and refrain from any sort of personal attack, hate speech, or disparaging rhetoric. Comments not in line with this are subject to removal from the site. "
Comments