Food & Drink
12 recommended places for brews and brunch in Johor Bahru
American expat Monica Cisneros has lived in JB for two years. Here she shares her recommendations for coffee and brunch spots in a cafe scene that has been exploding in recent years.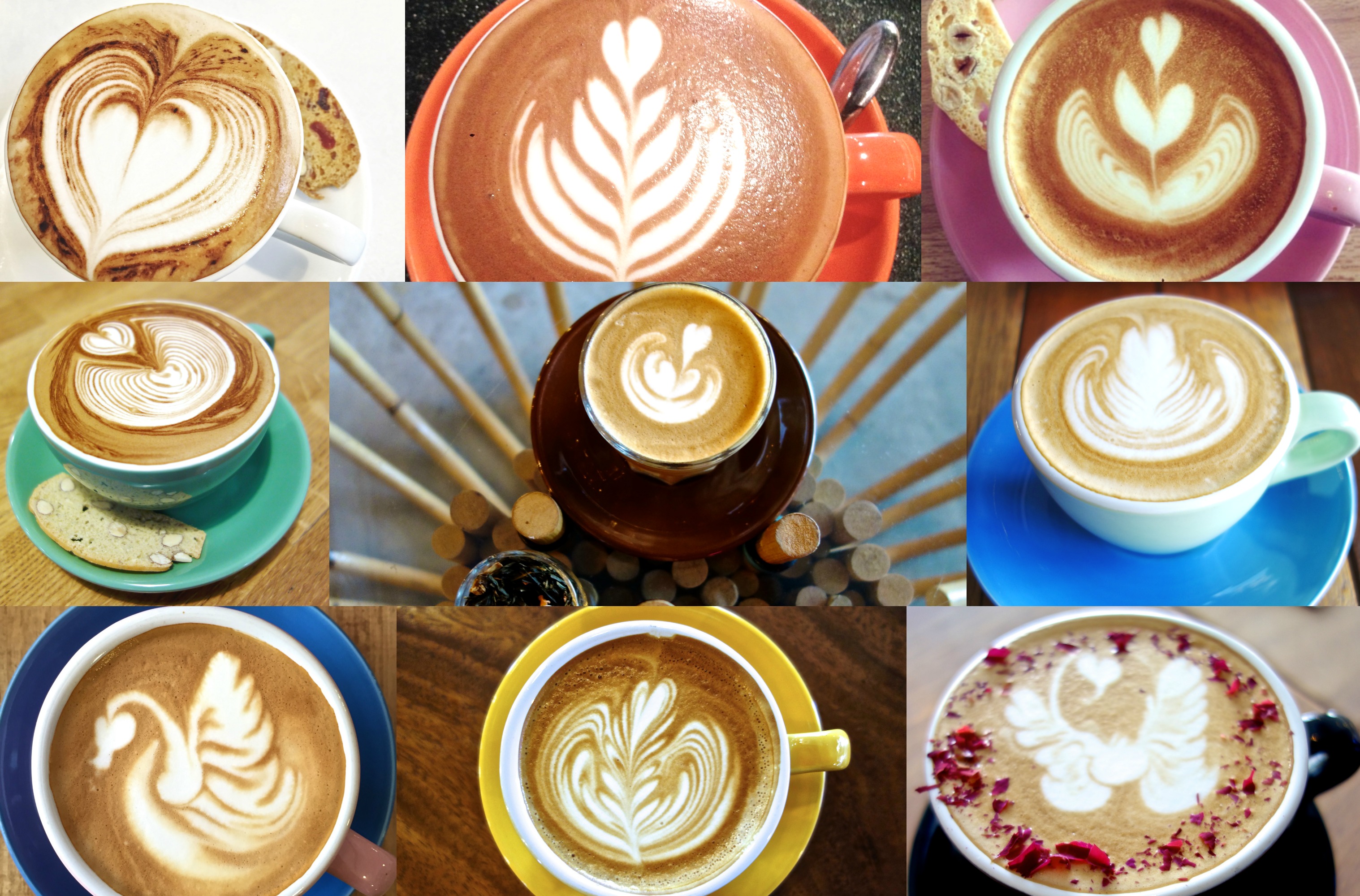 An exciting coffee culture has been brewing in JB recently. Deliciously trendy cafes with great style and flavour are at the forefront of this new and exciting brunch landscape where even Singaporeans are crossing the causeway to check out what seems like uncharted cafe-hopping territory.
Forget Starbucks and Coffee Bean, these twelve local spots serve serious coffee soulfully, showcasing JB's entrepreneurial spirit while satiating the current food frenzy for waffles, brunch, and all things Instagram-worthy. Here's a look at the emerging artisanal coffee scene great for enjoying a cuppa and a relaxing brunch any day.
For early morning brews and brekkie
There was a time in JB when no coffee shop opened before noon. For those needing a boost to get the day started, look no further.
1. Brew Orchestra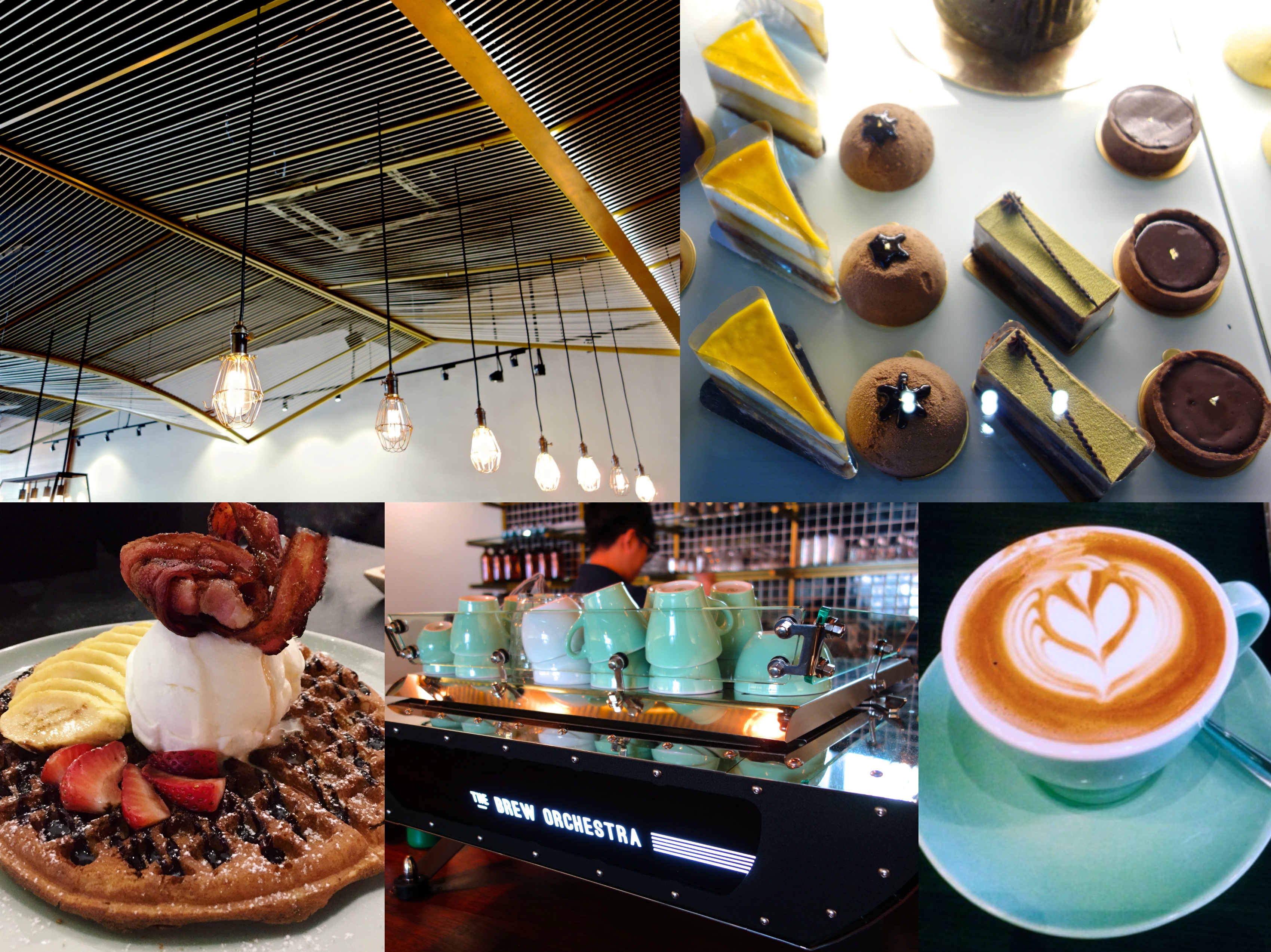 To the delight of early risers, this sophisticated locale was one of the first places to open early and serve a symphony of sweet and savory offerings all day. Foodies and coffee aficionados love Brew Orchestra because it's one of the most stylish and comfortable places on this list: strings line the ceiling inspired by grand concert halls; plush booths and warm lighting invite patrons to stay for hours while meeting and socialising.
The owner, Isaac Loh, brought back inspiration from Melbourne where he trained as a barista. Now he's back in JB as one of only four people in Malaysia holding a highly coveted Q Grader license. Indulge in a decadent dish like their bacon ice-cream waffle, and don't forget to try Brew's well-rounded cappuccino.
Hours: Mon-Thurs: 8:30am – 10:30pm / Fri & Sat: 8:30am – 11:30pm / Sun: 8:30am – 10:30pm
Address: 19 Jalan Molek 1/5C. Taman Molek, 81100
Tel: 07-358 8234
2. Bev C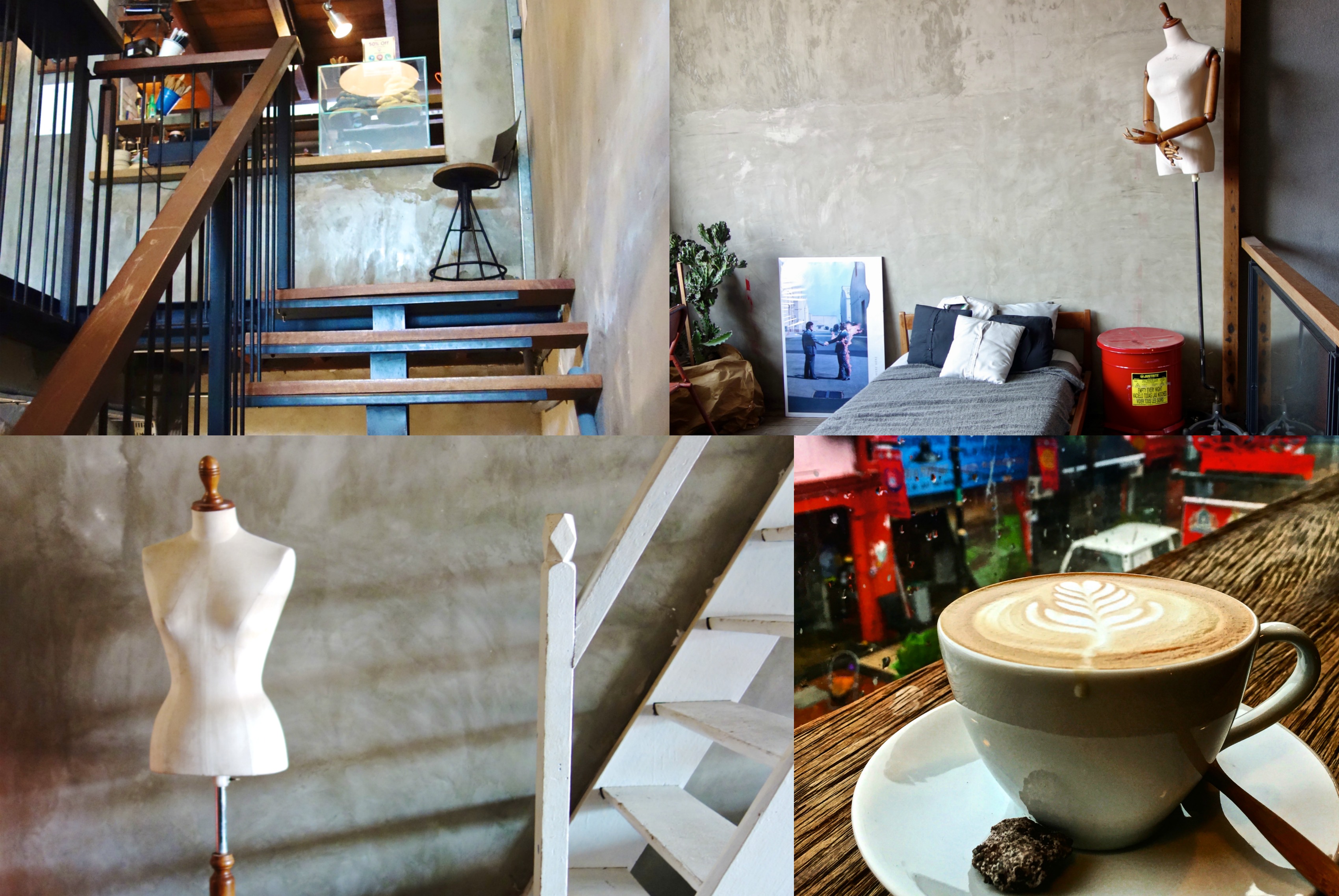 Fashion design meets coffee at this hipster heaven. People pour in for great drinks and relief from the heat after exploring the streets of old JB. With many other places to choose from in this area, Bev C stands out with a great concept; the motto here is, "Own your style or stay naked."
The upstairs loft overlooks the fashion boutique with uniquely designed threads—there's even a bed upstairs. It's one of the quirkiest work space cafes in the area, with white t-shirts and mannequins setting the creative mood. Bev C is especially known for its house special espresso ice cube drink, truffle pie and charcoal croissants.
Hours: Closed Mondays, Tues-Thurs & Sun 11:00am – 8:00pm / Fri & Sat 11:00am – 10:00pm
Address: 54 Jalan Tan Hiok Nee, 80000
Tel: 07-221 3530
3. The Replacement – Lodge & Kitchen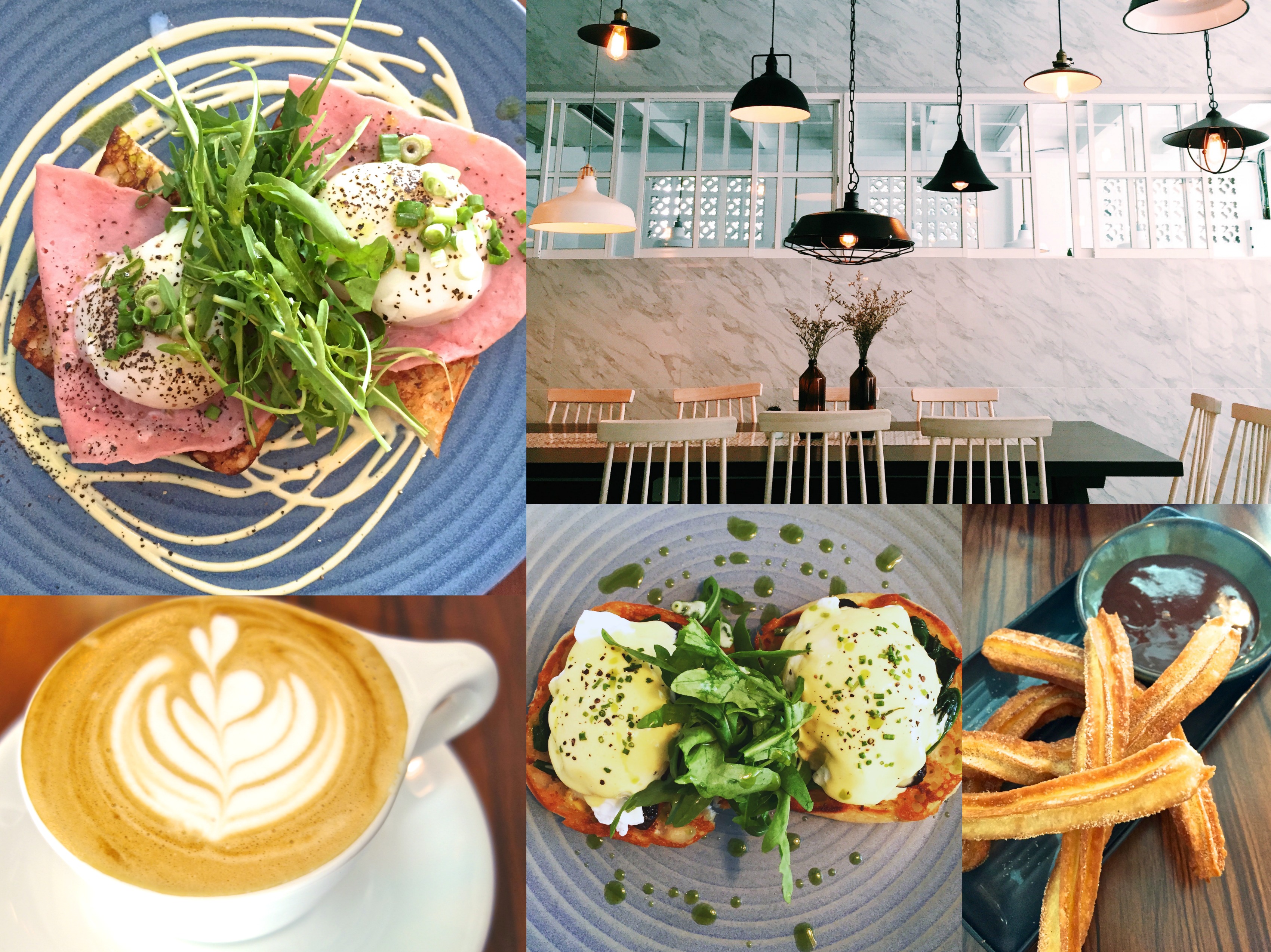 As one of the most popular brunch places in the city, The Replacement raised the bar for delicious brunch near the causeway. Its bright white walls are a fresh addition to an old street, and one of their pillars reads, "a nook in the city scape."
The Replacement is a 2-in-1 hostel cafe with an interior that comes straight out of a Kinfolk magazine: warm and simplistic styling inspiring endless food and decor photos. All-day brunch and rich coffees are featured from a limited but strong menu: Eggs Benedict, Churros, and Berries Compote French Toast steal the show.
Hours:  Mon-Fri: 9:00am – 7:00pm / Sat-Sun: 8:00am – 7:00pm
Address: 33, 34, Jalan Dhoby, 80000, Johor Bahru, 80000
Tel: +0167132714, 60 10 226 0311
4. Foodie Wedding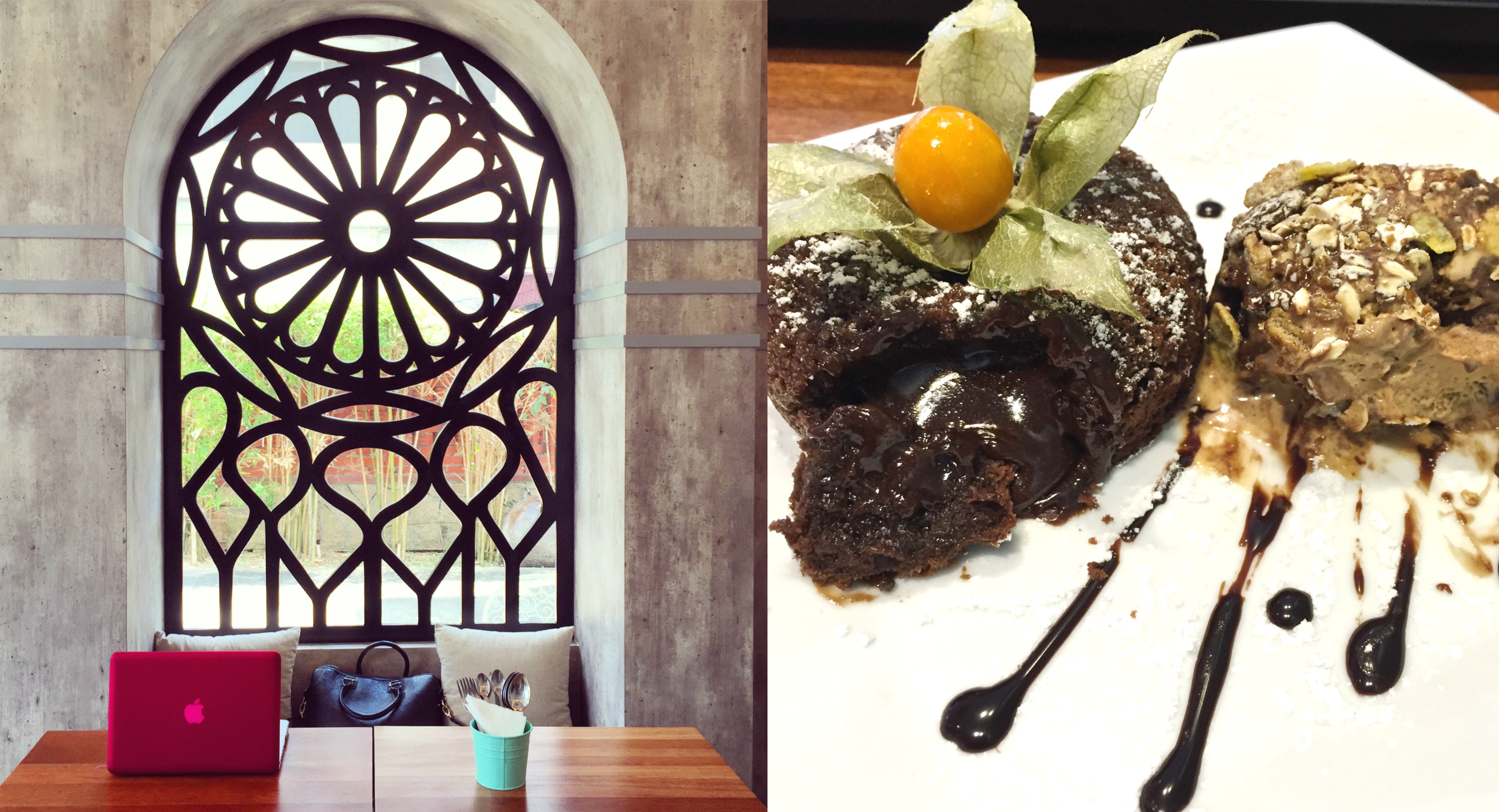 The name says it all: this bungalow shop with a Vespa parked outside is one of the many bridal galleries on the road dedicated to weddings. It's also one of the earliest opening cafes in the city showcasing great espresso where patrons can enjoy a European style breakfast and shop for that special dress if they feel like it.
The setting is colorful and pretty without being wedding theme overkill, and don't let the dainty decor fool you because breakfast plates here are generously sized with some of the best sausages in town. Although most people know Foodie Wedding for breakfast and afternoon outings, they also serve dinner.
Hours: Mon-Wed: 8:30am – 7:30pm / Fri-Sun: 8:30 am – 7:30pm
Address: No 43, Jalan Serampang. Taman Sri Tebrau, 80050
Tel: 07-333 6223
5. La Strada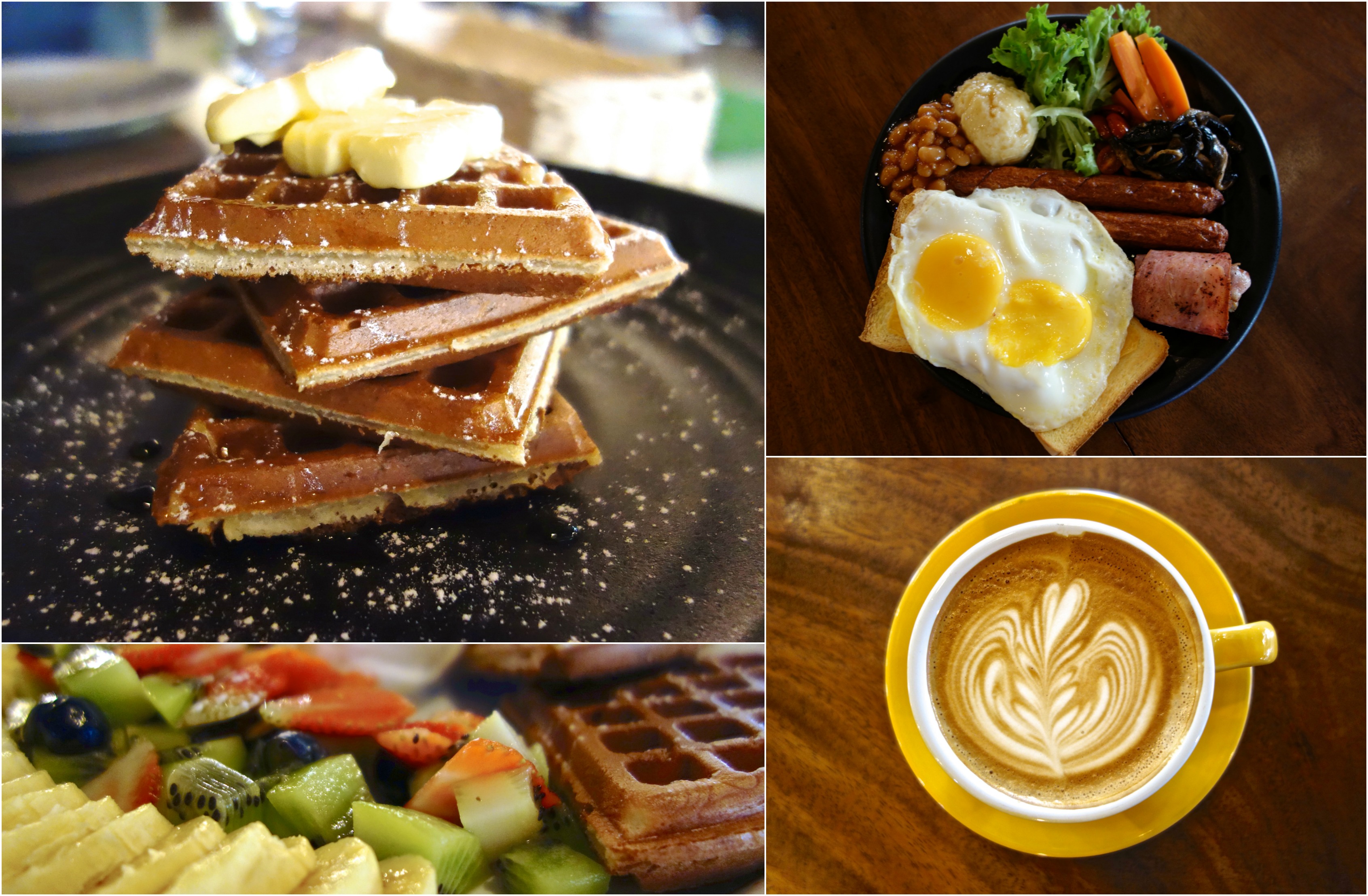 This quiet gem is perched unexpectedly above a local Chinese restaurant in Permas Jaya. It's an inviting and unexpected spot considering this area has been slower to welcome the new wave of brunch cafes.
It feels like a well-kept secret once you're inside, and overall it's a quiet work-friendly place, with owners who developed a passion for coffee after taking a volunteer charity trip to Thailand where they learned about the coffee growing process. Lounge for hours or work inside the homely atmosphere that's reminiscent of stepping into someone's living room. The big breakfast platter is delicious.
Hours: Mon: 9.30am – 7:00pm / Tues-Sun: 9:30am – 9:00pm
Address: 45-01, Jalan Permas 10/7, Bandar Baru Permas Jaya, 81750 Masai & 9, Jalan Sutera 1, Taman Sentosa, 80150 Johor Bahru
Tel: 07-380 6681
For Brunch in Pretty Places
The only thing better than brunch? A beautiful brunch. These places have the picturesque-meal-experience thing down.
6. Flowers in the Window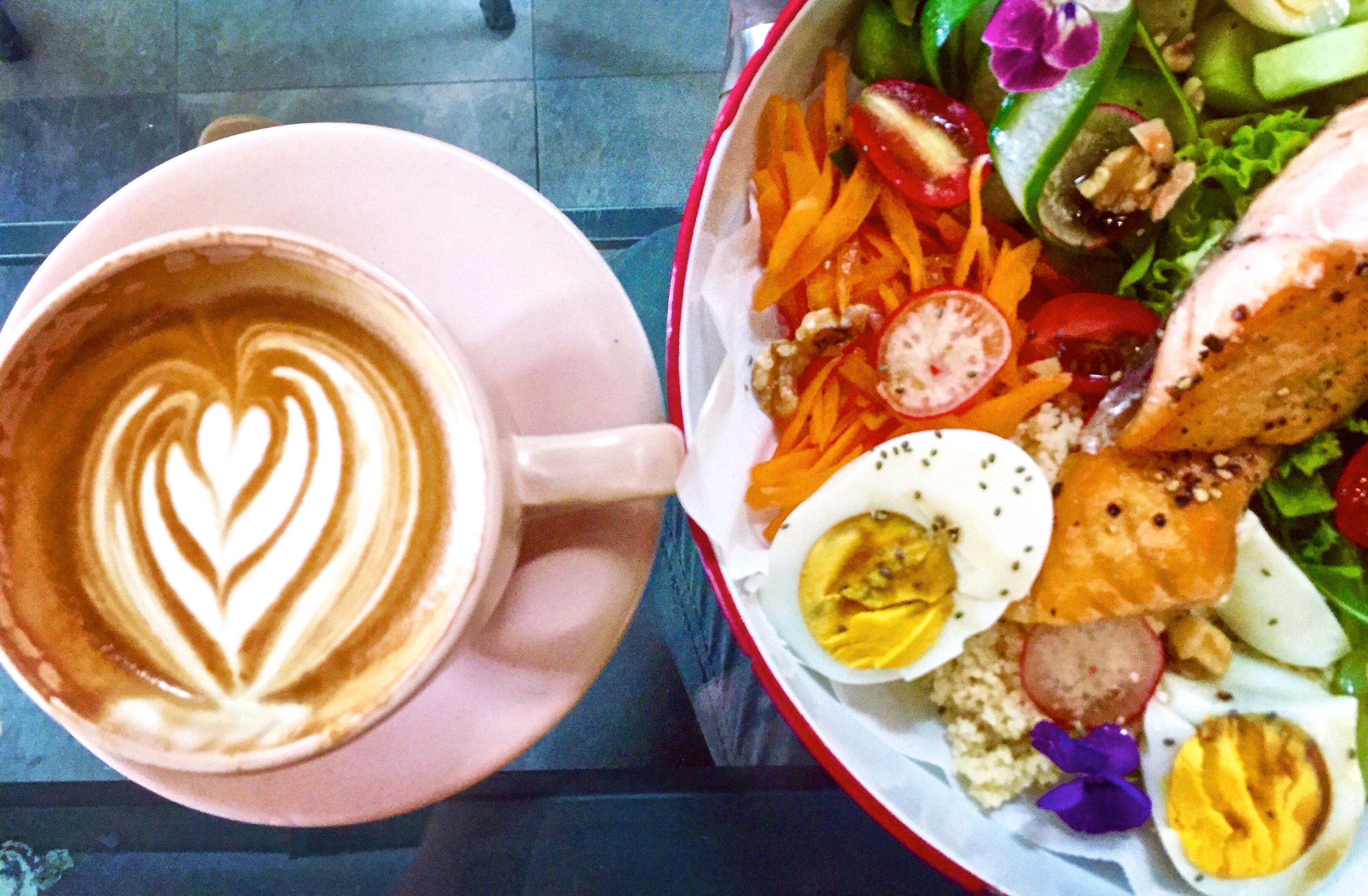 This place has all the ingredients for a beautiful brunch Sunday. Flowers and other greenery hang from the walls and ceilings, where the scent is enough to brighten your outing. FITW is owned by The Roost owners—just next door—who have pioneered café culture in JB with their other original cafe concepts.
Try their thoughtful, healthy, and creative menu options (also vegetarian friendly), or opt for one of their homemade sweets to go with your coffee or herb and spice infused drink. The menu is one of the most creative in the area, with a secret-garden atmosphere to match.
Hours: Wed-Mon: 10am – 10:00pm
Address: 9, Jalan Dhoby, 80000
7. Rowan and Parsley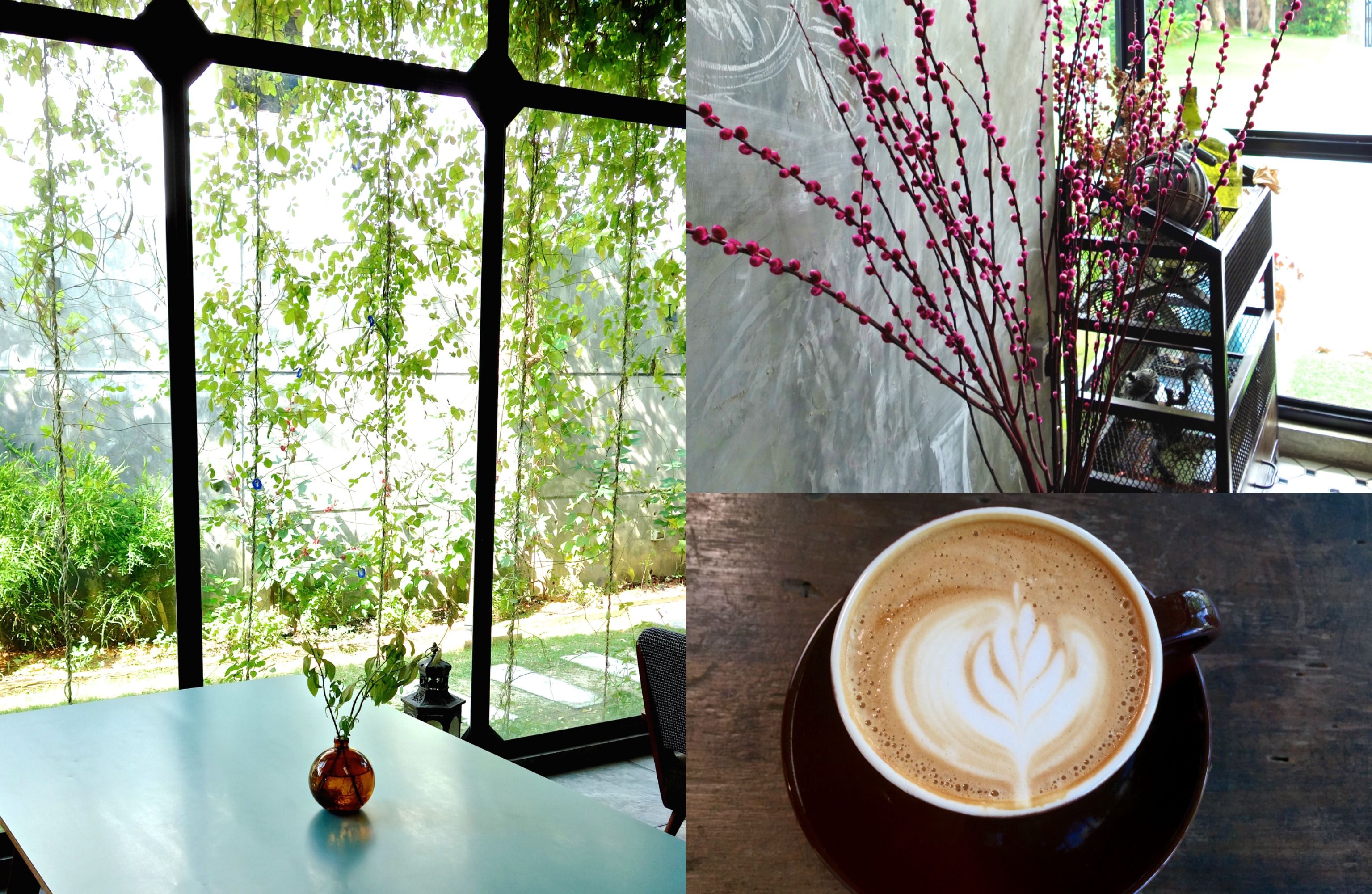 The seclusion of this lovely restaurant-cafe is a great retreat for days when you want to get away from the hot and noisy city life. It might be located in an industrial neighborhood, but it's the most surprising and relaxing spot on this list to grab a cuppa or have a meal.
The weekend is a perfect time to visit Rowan & Parsley since the brunch menu impresses with constantly changing, original, and fresh offerings; it's definitely one of the most gourmet, yet comfortable, cafes in the city. The fresh philosophy permeates everything here from the decor, to the drinks, to the food—making it a unique setting for breakfast, lunch, and brunch.
Hours: Mon: 1:00pm – 1:00am / Wed-Sat: 1:00pm – 1:00am / Sun: 10:00am – 7:00pm
Address: 46, Jalan Pingai, Taman Pelangi, 80400
Tel: 07-336 4766
For Caffeine Connoisseurs
People who take coffee seriously will absolutely love these spots.
8. My Liberica Specialty Coffee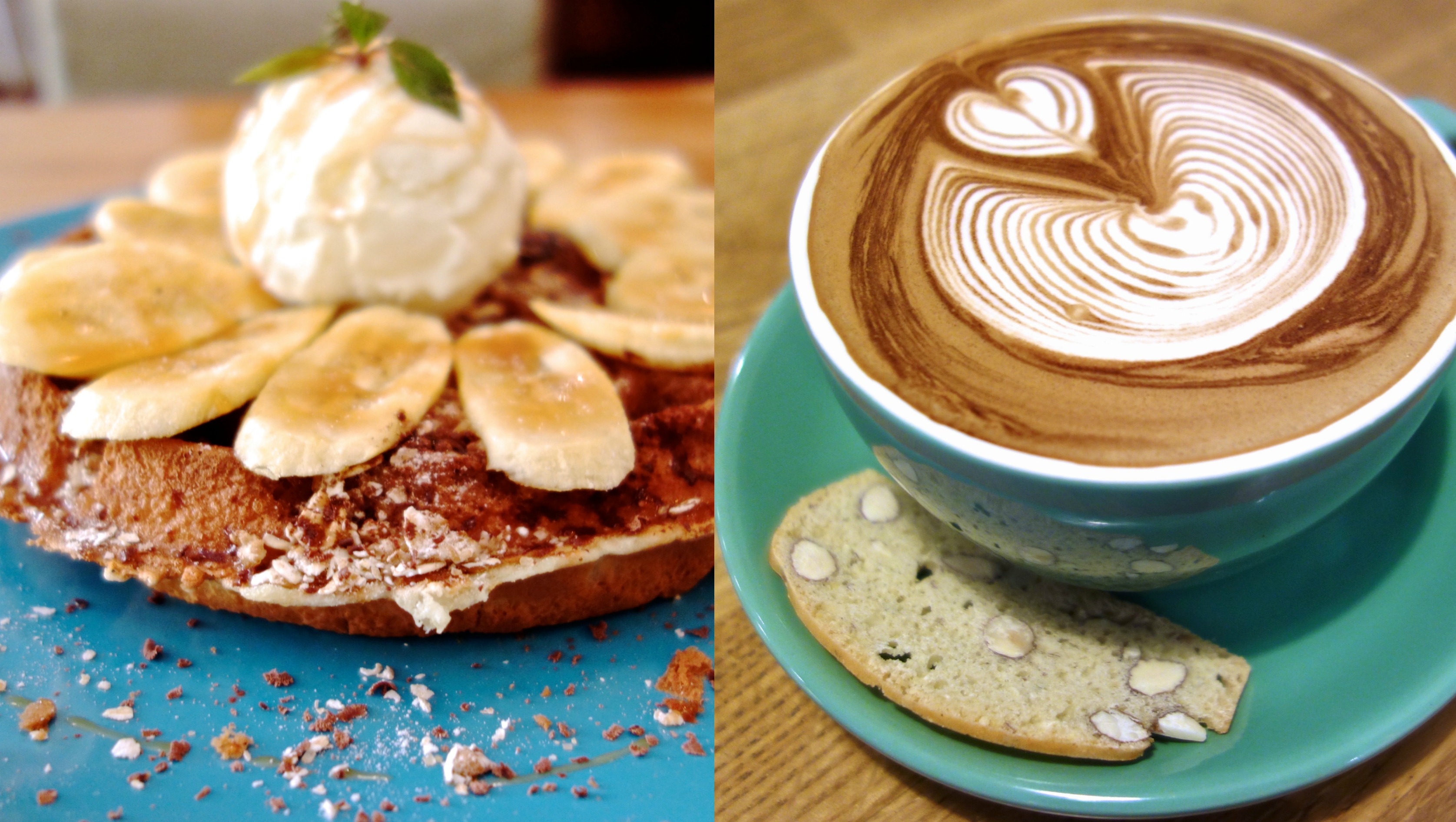 My Liberica is a local coffee giant with an interesting story and mission to its name. Originally started as a family venture, four brothers converted their palm oil plantation in Bukit Batu to a coffee plantation, marking the beginning of a successful vertically integrated business: plantation, processing, and cafes.
As the only Liberica coffee bean producer in Malaysia, My Liberia is putting Malaysian beans on the map. Real coffee enthusiasts enjoy the cafe in Taman Molek since it's trendy, subdued and a plush place to enjoy every kind of coffee imaginable, tea, as well as some brunch offerings, and desserts. It's literally a seed to cup experience! Without fail, My Liberica is always full of rich coffee aromas and people enjoying their sweets, waffles and drinks.
Hours: Mon-Thurs: 12:30pm – 10:30pm / Fri – Sat: 12:30pm – 11:30pm / Sun 12:30pm – 10:30pm
Address: 73, Jalan Molek 3/10, Taman Molek 81000 / G-02, Block A, Akademik Suite,
Jalan Austin Heights Utama, Taman Mount Austin,  81100 / 185A, Jalan Kenanga 29/4, Taman Indahpura, 81000, Kulai,
Tel: 07-361 1069
9. Sweet Blossom Coffee Roasters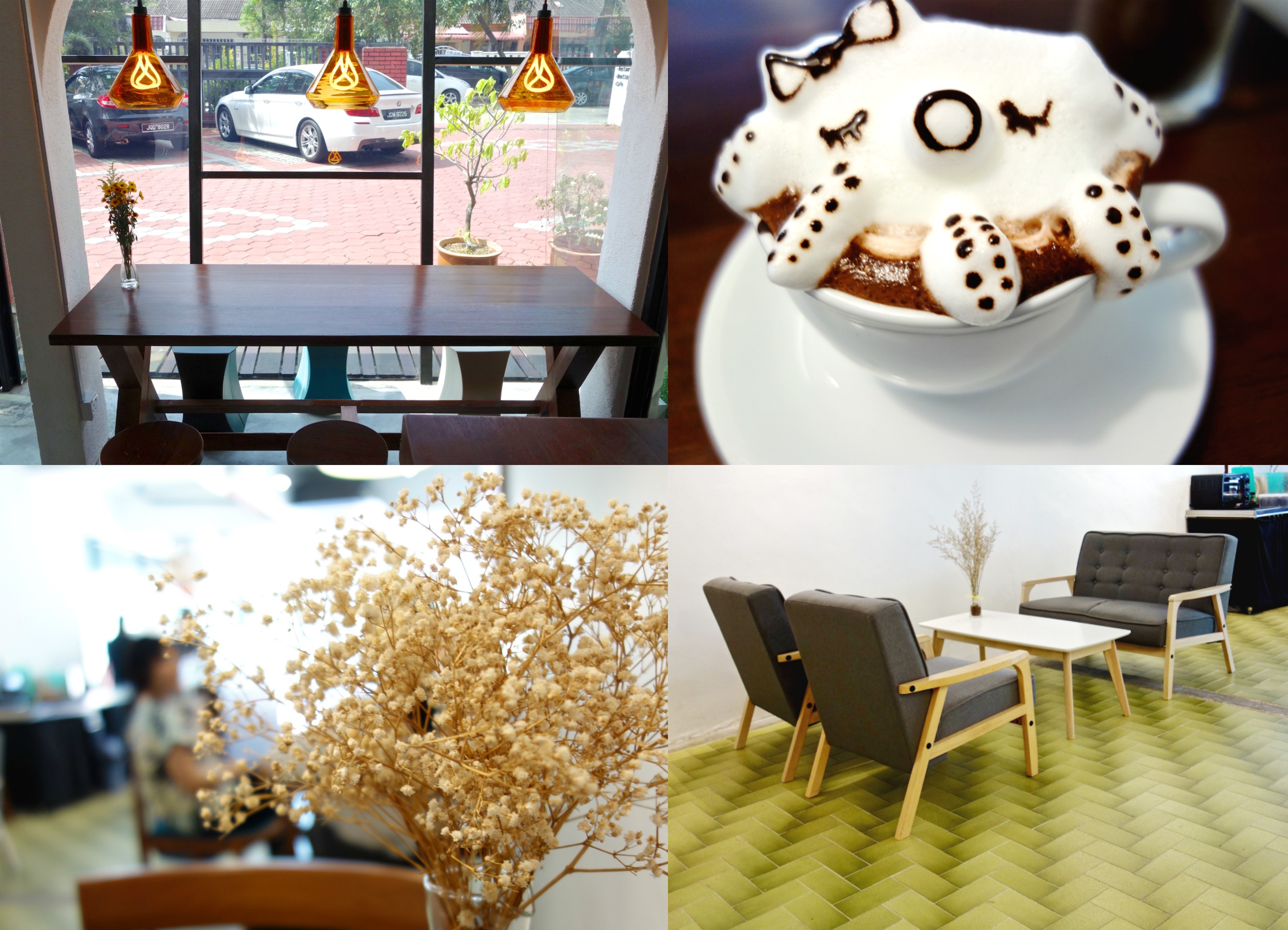 This cosy coffee shop tucked away in the residential area of Taman Pelangi serves up serious coffee and is gaining notoriety for their 3D latte art and espressos. It might be easy to miss if you're just driving by because Sweet Blossom is nestled right under a restaurant, hair salon, and boutique.
The two dedicated young entrepreneurs/owners, who were previously located at their pop-up coffee shop behind Art52, believe great coffee is truly a daily necessity. Because of this, they believe the residential location allows coffee drinkers to enjoy a neighborhood approach to a cuppa where they can stand, sip, relax, converse, and snack on cakes and sandwiches—but mostly importantly, it's a chance to get that sense of community back.
Hours: Mon-Sun: 8:00am – 6:00pm
Address: 28, Jalan Maju, Taman Pelangi, 80400 Johor Bahru
Tel: 016-782 8376
10. JWC Homies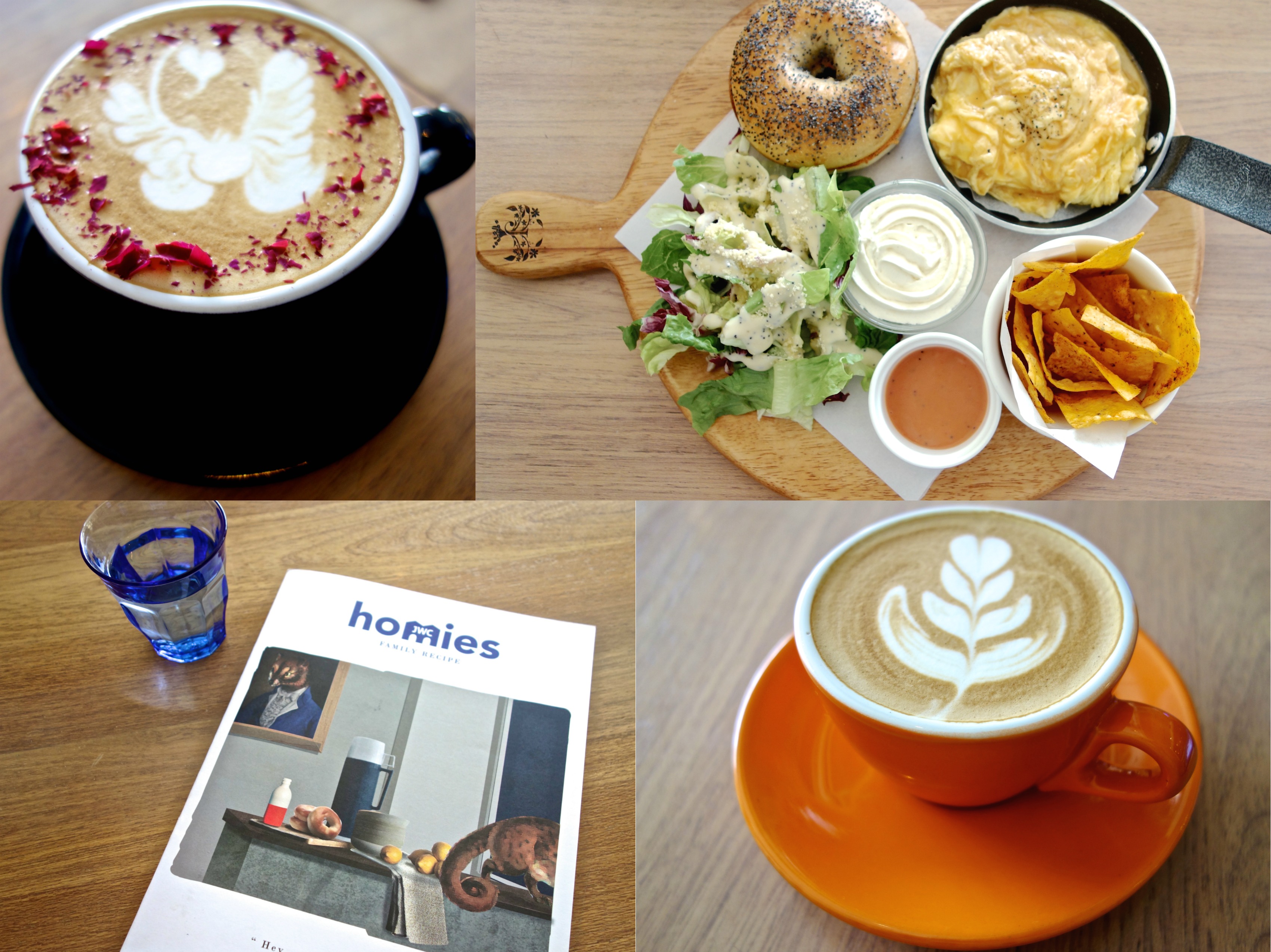 Just Want Coffee is one of the coffee kings in JB with several cafe outlets around town leading the way in cool concepts and great coffee. JWC roasts its own beans and takes great pride in the quality of its product, while also offering educational services to the public such as barista courses.
The Homies location itself is in a residential part of town that exudes a familiar feel in its sprawling space with household nicknacks on the wall as if to welcome you into their living room. The standard waffle meal is on the menu, but unique to JWC is their various delicious bagel-scrambled egg plates, cotton candy affogato, sizzling brownie, and rose latte.
Hours: Mon-Fri: 12:00pm – 12:00am / Sat & Sun: 11:00am – 12:00pm
Address: No 7, Molek Pine 3 Apartment, Jalan Molek 1/27, Taman Molek
Tel: 07-361-3338
For caffeine addicts with a sweet tooth
What good is coffee without a little sweet treat? These places specialise in beautiful cakes and pastries in addition to serving good brews.
11. Sorella Cafe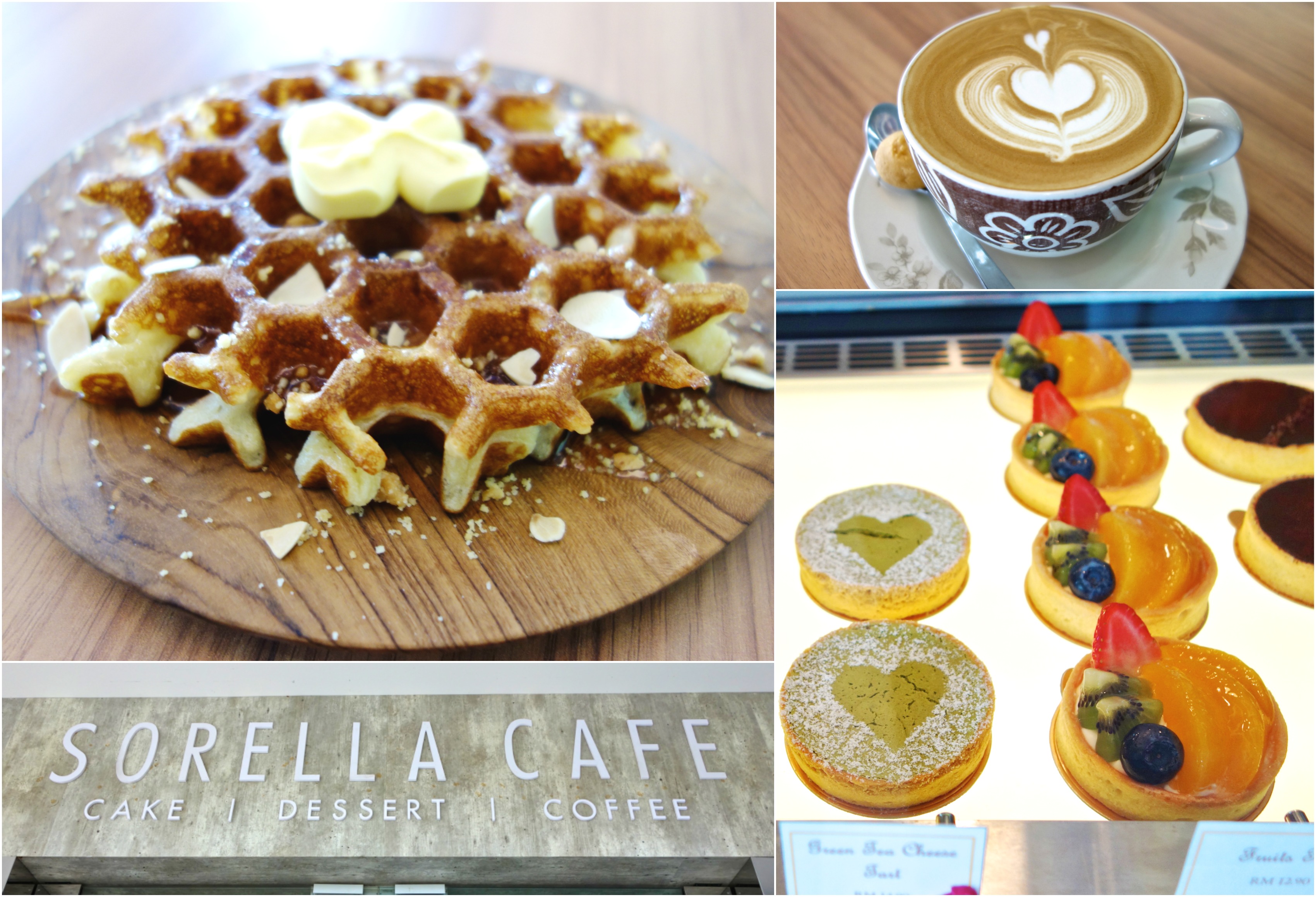 It's not often that you find a Japanese-French inspired pâtisserie in Malaysia, but two sisters were determined to bring their dream to life in Bukit Indah. This sleek cafe is unique in that their waffles are some of the best in town and come in a rarely seen shape. The honeycomb shaped waffles are made to perfection—they're not too firm or dry, with just the right fluffy texture and taste.
The sisters put great effort into their pastries, never compromising the freshness or quality of their homemade food, which makes for some of the best brunch in town. The seating areas are varied, with the communal high table great for working and indulging your sweet tooth.
Hours: Mon: 12:00pm – 10:00pm / Tues: Closed / Wed-Sat: 1:00pm – 11:pm
Address: 48, Jalan Indah 28/1, Taman Bukit Indah, Iskandar Puteri, 81200
Tel: 07-231 7104
12. Sugar Pantry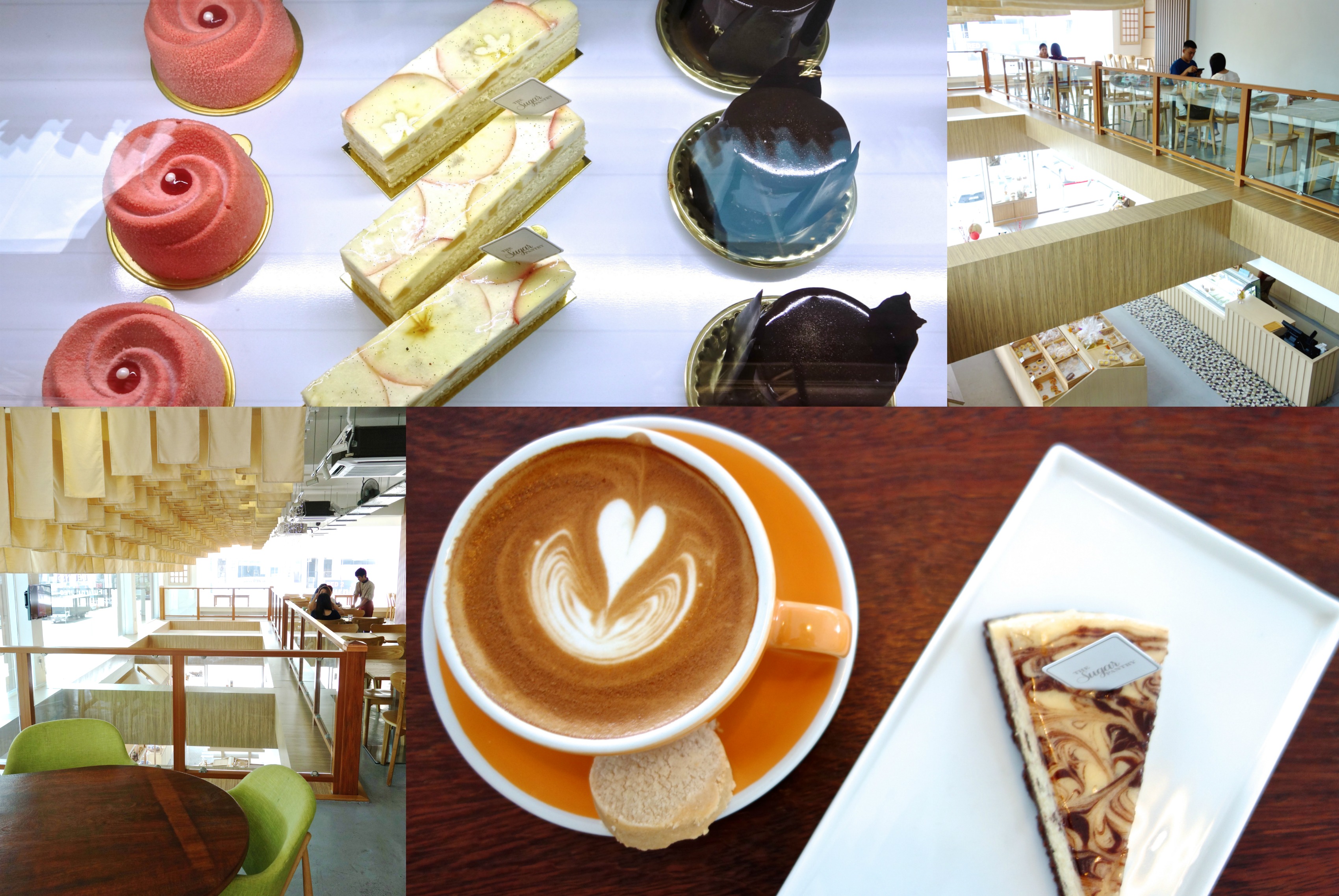 After stints of training in France and working in Singapore, Parisian trained pastry chef Jen has graced JB with her impressively beautiful cakes, pastries, and breads (mmm croissants!). Paris-brest, éclair, and macarons are just a few of the classically French sweet delicacies made to perfection.
They're on show beneath the display case in what looks like colorful works of art; the decadent treats are almost too pretty to eat. Currently, there are two shops in JB, but the Taman Molek shop is a bigger, more spacious, two-story open loft making for sweet coffee dates, sumptuous tea times and relaxed brunch dining.
Hours: Mon-Sun: 10am – 10pm
Address: 47, Jalan Molek 1/9 Taman Molek
Tel: 07-364 3910 & 07-380 6910
---
"ExpatGo welcomes and encourages comments, input, and divergent opinions. However, we kindly request that you use suitable language in your comments, and refrain from any sort of personal attack, hate speech, or disparaging rhetoric. Comments not in line with this are subject to removal from the site. "
Comments