Travel
Beyond the beach: Malaysia's east coast diving delights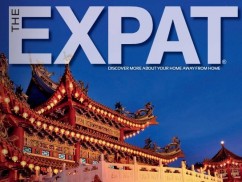 The season is now in full swing on the East Coast islands, Malaysia's most accessible and cheapest destinations for good diving and snorkelling. Seasoned traveller and dive photographer Gordon Reid has explored nearly all of them. He shares his knowledge and experience to help you choose where to go, where to stay, and how to get the best out of your trip.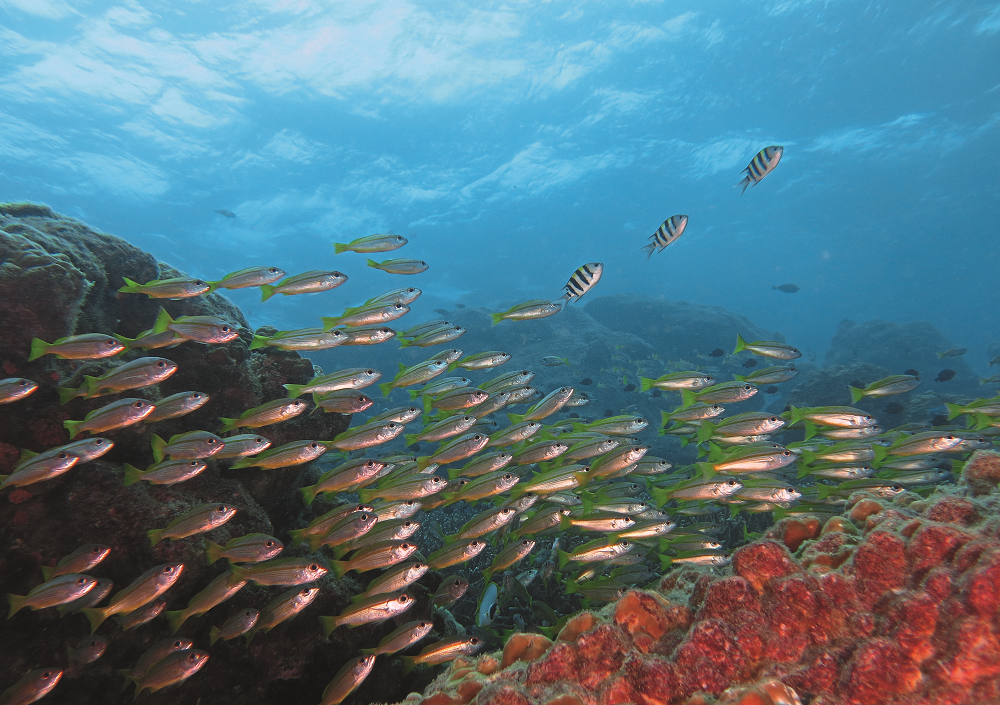 With air travel affordable and convenient, many of us living in Malaysia routinely venture to more distant parts of Southeast Asia to get our fix of sun and sea. There is nothing wrong with that. In truth, there are many excellent beach and diving destinations in places like Thailand, Indonesia, and the Philippines, not to mention Malaysian Borneo (East Malaysia).
But in going farther afield, we sometimes neglect the jewels located much nearer to home: the islands off Peninsular Malaysia's East Coast. Many of these offer good – and in places very good – diving and snorkelling, as well as glorious beaches.
They are often easier and quicker to reach, as well as generally cheaper, than beach and dive destinations in Borneo or beyond. They are therefore an excellent option for that shorter, quicker trip away, as well as for anyone thinking of trying out diving or learning to dive.
What's more, midyear is the perfect time to visit the East Coast islands: the dry season, when the waters in the surrounding South China Sea are calm, blue, and crystal clear (and should stay so at least until the end of September). So what are you waiting for? Come with me for a tour of the best diving and snorkelling destinations off the East Coast, including some islands you may be familiar with, but also some lesser-known smaller ones.

1. Pulau Tioman
We start with Tioman, the largest and probably best known of the East Coast islands. It is also the easiest and quickest to get to, making it a good choice for shorter trips such as long weekends.
Getting there
The best way is by road. You can either drive yourself from KL to Mersing – the main departure point for the ferry to Tioman – or get one of the regular air-conditioned buses. The drive takes about 4.5 hours. Buses – all of which now leave from the KL's new Terminal Bersepadu Selatan or TBS bus station – take around six hours, and are a snip at just over RM40 one way.
Bear in mind that, once you get to Mersing, you will have a ferry ride to Tioman of 1.5 to 2 hours, depending on which beach you are staying on (see below). Oh, and check out the ferry schedule before you go: it varies with the tides, and there are no ferries after about 5.30pm.
For those of you averse to longish road trips, there are direct flights from Subang to Tioman with the small Malaysian airline SAS (nothing to do with elite British commandos!). However, flights on these very small planes are pricey. Also, if you are diving, bear in mind that you will have to leave a dive-free day at the end before flying back to KL.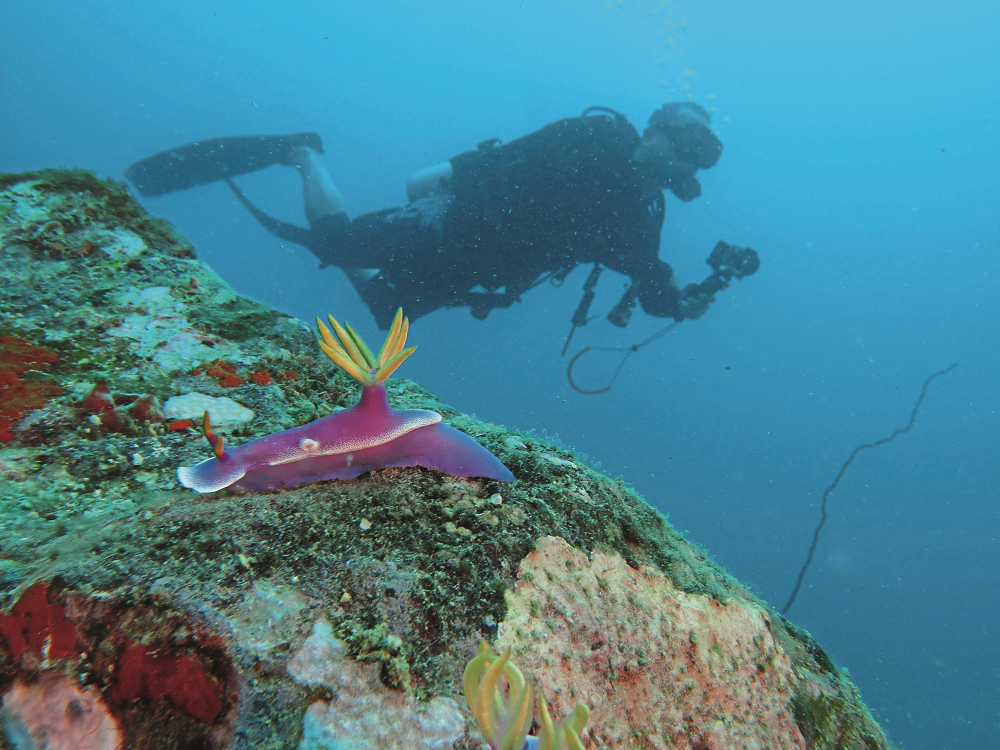 Diving and snorkelling
Tioman offers some of the best diving on the East Coast, helped by the fact that it is a large island with many sites located well away from human settlement. We humans, sadly, are often the prime destroyers of inshore reefs. The best sites, such as Tiger Reef, Golden Reef, Chebeh, and Labas, offer excellent soft coral walls and enticing swim-throughs teeming with marine life, including schools of snappers and fusiliers, colourful reef fish, moray eels, cuttlefish, and small multi-coloured nudibranchs (sea slugs). You also have a good chance of spying sea turtles and even the occasional blacktip reef shark.
Some of the sites closer to the beach areas can also harbour welcome surprises. One of my favourites is Pulau Renggis, a small islet just off the main island. Its thick surrounding layer of healthy hard staghorn coral attracts some great marine life. On one dive there, I saw two blacktip reef sharks, three turtles, several pairs of mating cuttlefish, numerous eels, and more besides! Renggis is also one of the best places to snorkel on Tioman.
Other worthwhile inshore sites include the wrecks located in the central Tekek Bay. The older Sawadee wreck, a now-crumbling wooden boat, teems with all kinds of small and strange creatures as well as the usual fish. The much newer SS Sipadan has less marine life, but its clean metal structure is an ideal place to learn or develop your wreck diving skills. Note, however, that both these wrecks are quite deep, some 18-30m, and that visibility can be poor at times.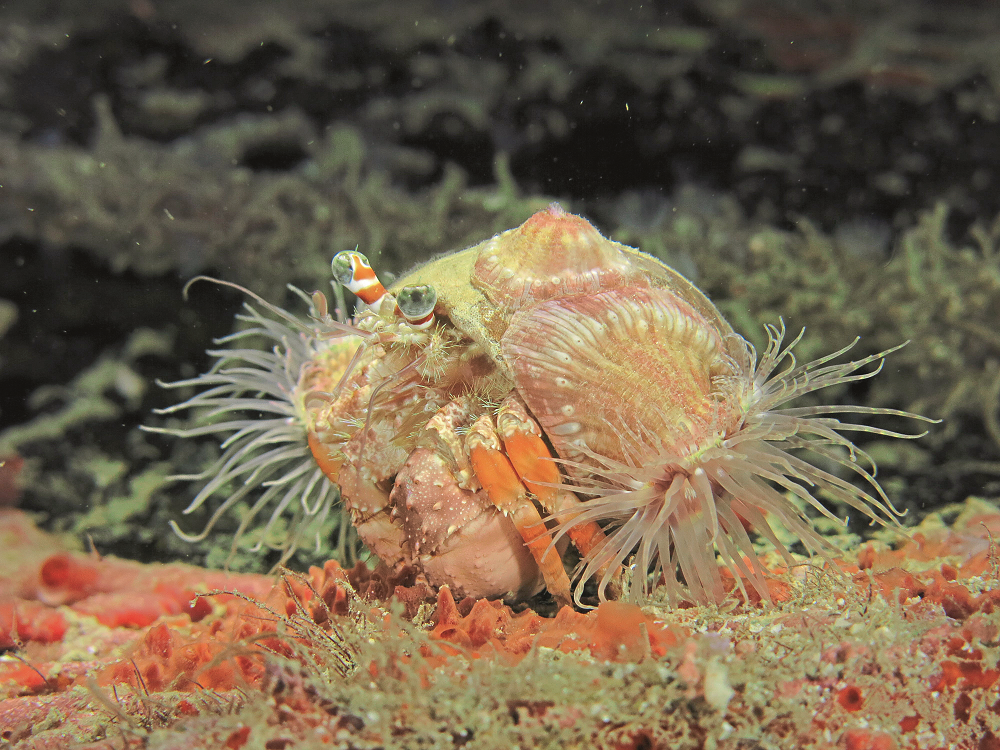 Where to stay
Tioman has a couple of upmarket boutique resorts in the south, ideal if you are looking for a bit of luxury and seclusion. These are however located quite far from the main dive sites – you need to take a boat taxi even to get to and from the dive centres.
So if diving, and to a lesser extent snorkelling, are your main priority, you are better off staying on one of the beaches in the north or centre of the island. Most of the accommodations here are mid-range to budget. Salang Beach in the north is the closest to the best dive sites and has plenty of dive centres, eateries and other facilities, but can get rather crowded.
Air Batang or ABC Beach, a little to the south, is much longer and quieter – a good choice if you want to combine diving with a bit of peace and relaxation. Tekek is the largest and most developed beach – the closest thing to a town on Tioman – with a wide choice of accommodations and places to eat and drink, not to mention dive centres. South of Tekek are Paya and then Genting Beach, both medium-sized with reasonable facilities, though that bit further away from the best dive sites.
Finally, alone among the East Coast islands, Tioman still has duty-free status. So bars and restaurants are cheap, if you fancy hitting a few beers or cocktails after your day's diving. There are also duty-free shops on Tekek and Salang Beaches – a good place to stock up on a bottle or two to take back to home!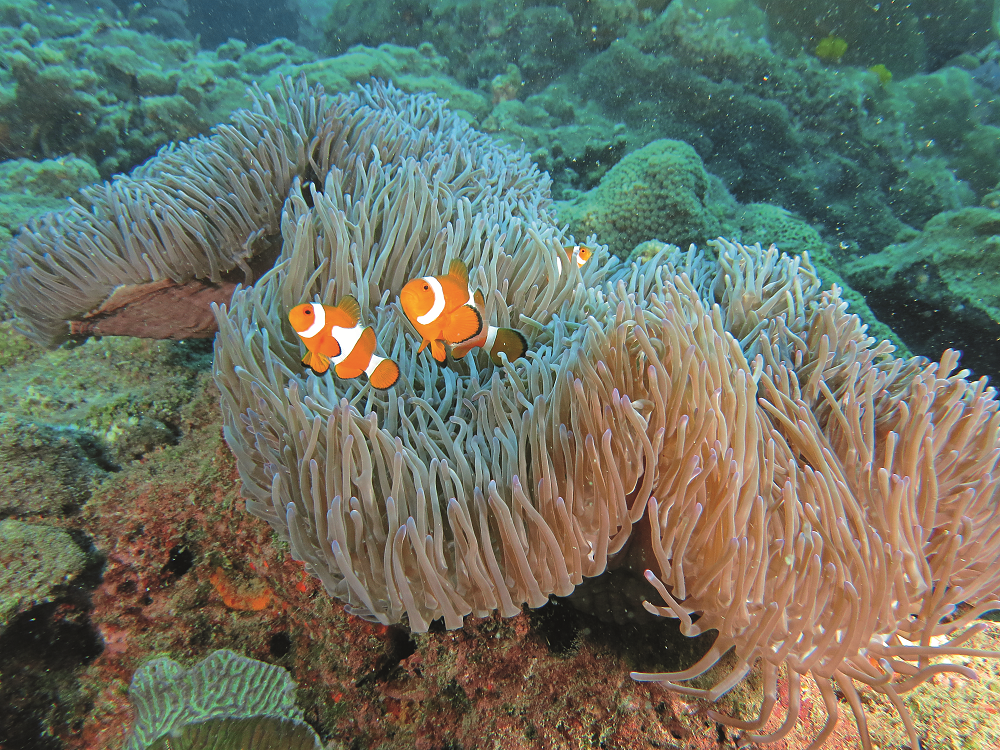 2. Pulau Aur
I should also mention briefly a further dive destination here: Pulau Aur, located some way south of Tioman. It is also reached by boat from Mersing. However, the boat trip is lengthy, – up to five hours, normally in the middle of the night – accommodations are basic, and some of the main inshore dive sites have suffered from over-diving by divers, particularly from nearby Singapore.
3. Pulau Tenggol
Well up the coast from Tioman is the first of Terengganu's tropical islands, Tenggol. Much smaller and less developed than Tioman, it is perhaps also the least known and least-visited of the main East Coast islands. But it is also one of the best for keen divers.
Getting there
The small town of Dungun in the south of Terengganu is the jumping off point for boats to Tenggol. The most practical way of getting there is by road. While you can fly into Kuala Terengganu to the north or Kuantan to the south and take a taxi to Dungun, the distance and cost involved do not make this an attractive option.
Driving from KL takes a bit longer than to Tioman: allow just under five hours. Alternatively, you can take a bus. The boat journey to the island is only about an hour. But boats are not regular – so inquire, and preferably arrange your boat transfer in advance. Please note also that the passage across on small boats can at times be rough. And if it is, you will definitely get wet!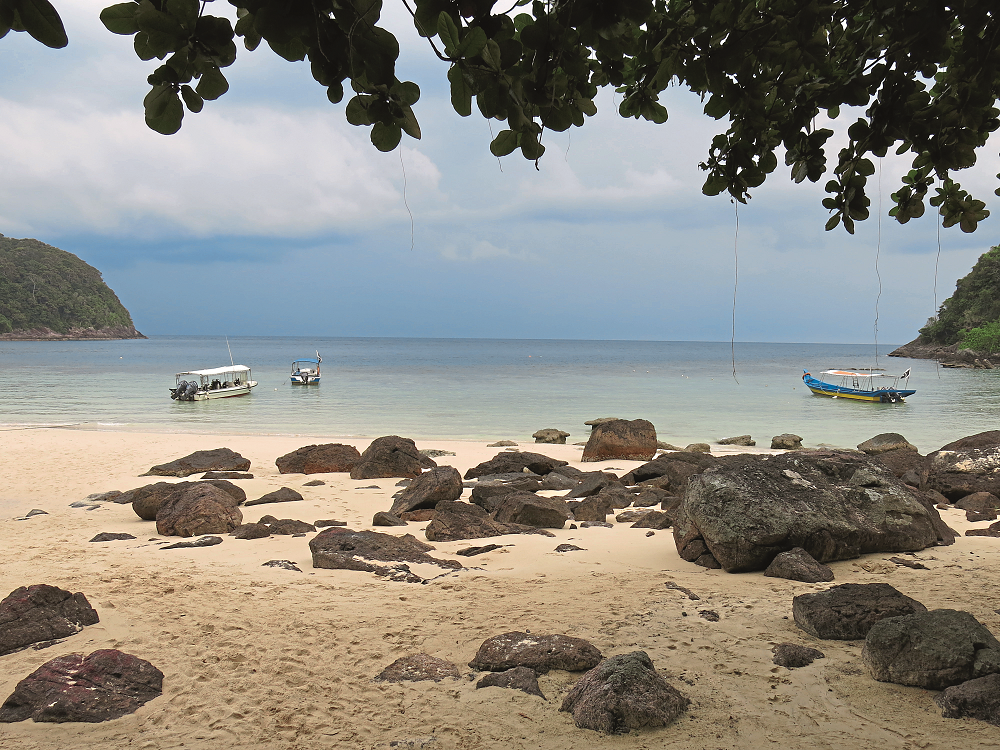 Diving and snorkelling
Tenggol offers some of the most interesting and challenging diving, and probably the best preserved inshore reefs, on the East Coast. Expect to see an array of nudibranchs, frogfish, crustaceans, and other unusual creatures, as well as striking seascapes, including ravines and swim-throughs.
There is also a good chance of seeing some big stuff: certainly turtles and reef sharks, but even the occasional whale shark or, as in my own case, an absolutely enormous (two-metre long) giant barracuda!
Some of the diving in Tenggol can be challenging, with strong currents and thermoclines (sudden changes in water temperature). But it is worth it if you are an experienced diver – or an underwater photographer like me.
Where to stay
There are only two mid-range resorts on the island, both on the largest beach. Both offer simple but adequate accommodations with food and diving packages available. Note that the resorts and their dive centres operate only if there are enough customers – not always the case outside weekends and peak periods. So check in advance; or alternatively, join an organised trip through a dive centre in KL.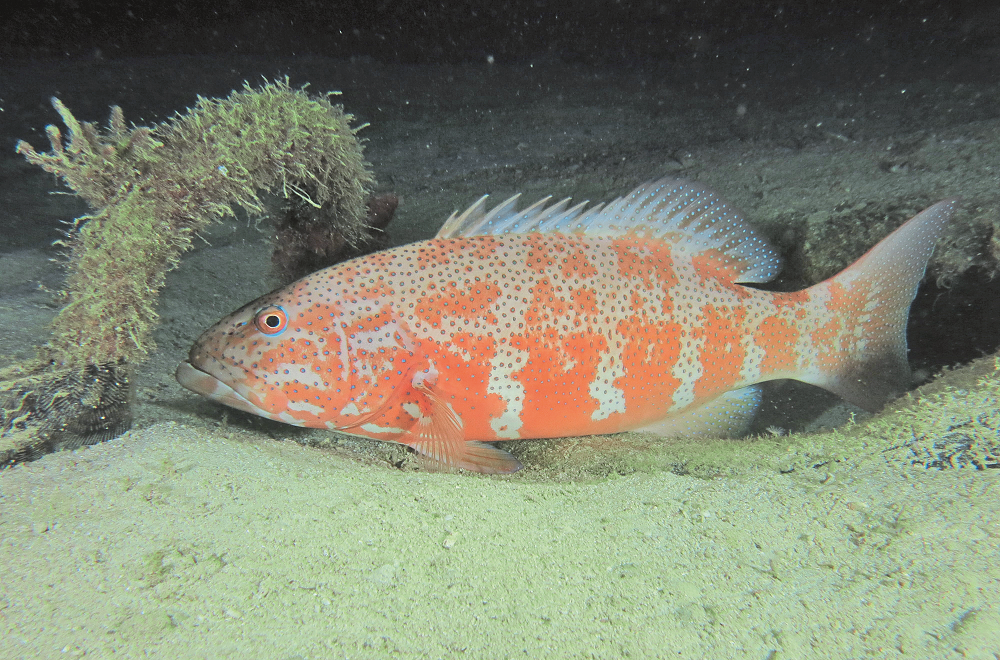 4. Pulau Kapas and Pulau Gemia
Continuing northwards up the East Coast, we next come to Pulau Kapas and its even smaller sister, the privately owned Pulau Gemia (or Gem Island).
Getting there
Both of these islands are only a short boat ride out from the tiny coastal town of Marang, around 20km south of Kuala Terengganu. Flying in to Kuala Terengganu, then by taxi to Marang, is therefore a sensible option if you do not fancy the roughly six-hour journey by road.
Diving and snorkelling
The islands have only a limited range of dive sites, mostly inshore but also one larger offshore wreck. The reefs are though in generally good condition. The snorkelling here is also good, particularly on the shallow reefs off the west coast of Kapas.
Where to stay
There are a only a handful of small resorts on Kapas, offering budget to mid-range accommodation. For a bit more luxury – and the seclusion of being on your own private island, try out the nearby Gem Island Resort & Spa.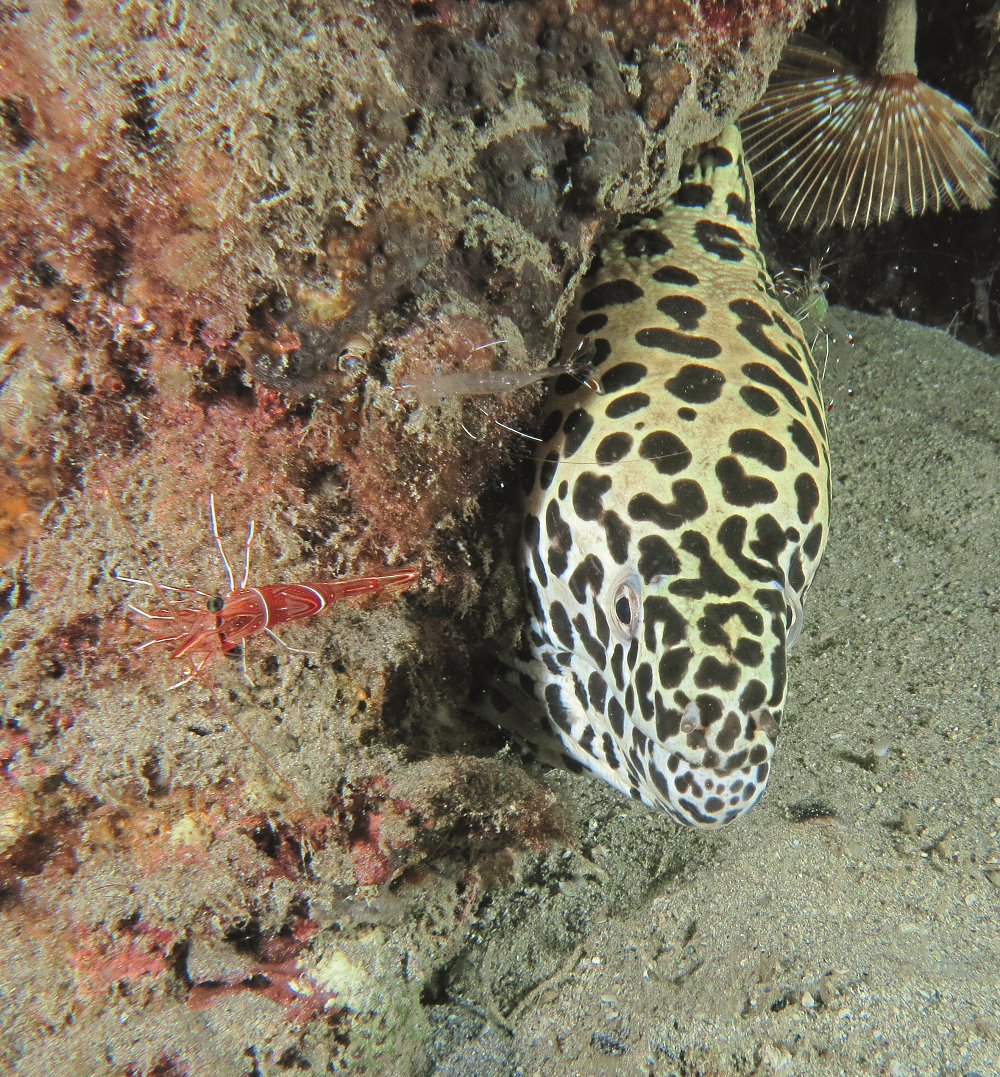 5. Pulau Redang
Redang has a special place in my heart, as the first Malaysian tropical island I ever visited, and the one where I first tried out diving. But it is also a very decent diving and holiday destination.
Getting there
The closest departure point for Redang is the jetty at Merang, a very small fishing port just north of Kuala Terengganu. Driving to Merang from Kuala Lumpur takes six to seven hours – a long drive, but worth it especially if you have the time to take in some sights on the way there or back, such as Taman Negara or Lake Kenyir.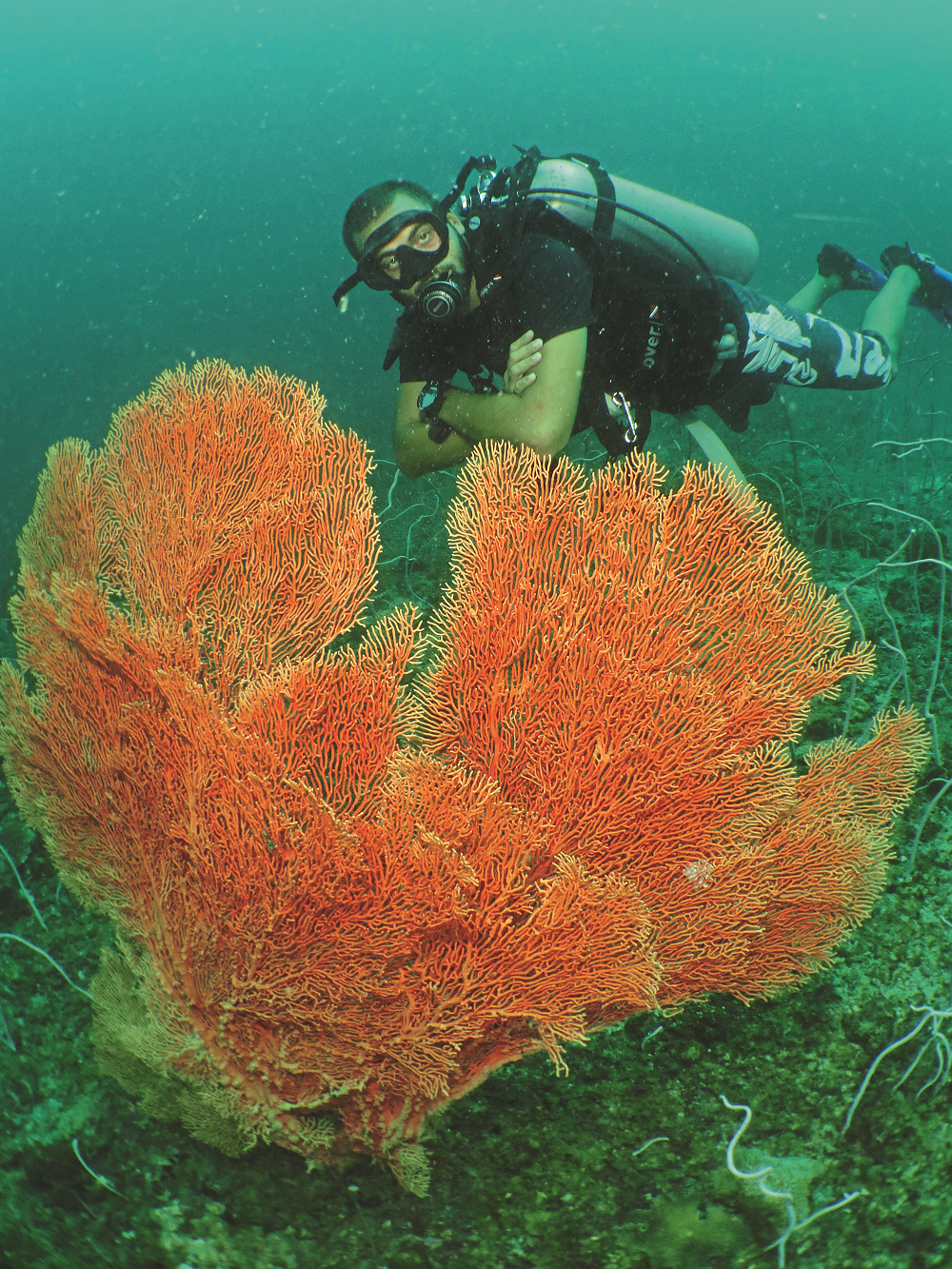 When navigating, be careful not to confuse Merang with the very similarly named Marang, located around 50km further south (see Pulau Kapas above). The boat trip from Merang to Redang takes around 45 minutes.
If you do not fancy the lengthy overland journey, you can fly quite cheaply from KL to Kuala Terengganu, then take either a public ferry direct from the Kuala Terengganu jetty to Redang, or a taxi or shared minibus to the Merang Jetty further north.
These two options come to roughly the same in terms of time and cost, but most travellers opt for Merang, with its more frequent boat services.
There are also direct flights to Redang from KL (Subang) on Berjaya Air: quicker but more expensive than flying via Kuala Terengganu, and you still need a day without diving at the end.
Finally, for the budget-conscious, there are regular buses from Kuala Lumpur (again, the new TBS) to Kuala Terengganu at around RM40 one way. These do however take about eight hours – to which must be added your subsequent transfer time to the island.
Diving and snorkelling
Redang has over 20 dive sites, offering a range of colourful soft as well as hard coral, some big stuff like blacktip reef sharks and turtles, the usual reef and schooling fish, plus some smaller, rarer, and more unusual creatures. While a number of sites closer to shore have, like elsewhere, suffered from human impacts, there are still many good dives to be had around the island.
Almost all of the dive sites are moreover within easy striking distance of the main beaches. On my last visit, our longest dive-boat trip was less than 15 minutes! Redang is therefore a good place to go if you are looking to do a leisurely dive or two per day mixed in with some sunning and beach-bumming.
Redang also has some very decent snorkelling, though again you will need to take a boat to get to the better places, as many inshore reefs have been degraded by human impacts. Snorkelling has moreover become a mass market activity on Redang, particularly with growing tourism from mainland China. So in high season, you may find yourself sharing a boat, and reef space, with a number of other people.
There is also some very good diving on the islands of the Pulau Bidong archipelago, located about 10km south of Redang. Bidong was, infamously, the site of a major refugee camp for Vietnamese boat people from the 1970s to the 1990s, but it and the surrounding small islets are all now uninhabited and rarely visited – which is why the reefs are in such good condition. Most dive trips to these islands now take place as day-trips from Redang, although you can also take trips direct from mainland Merang.
Where to stay
Like Tioman, Redang has lots of midrange to budget accommodation to choose from. Most of this is spread along the main beach (Pantai Pasir Panjang or 'Long Sand Beach') and adjoining coastal areas. This is a good place to stay if you want a lively holiday and a choice of places to eat and drink in the evening, but it can get crowded.
Redang also has three higher-end hotels. The Laguna is located in its own spacious grounds at the end of the main beach. If you want more seclusion and peace and quiet, the Berjaya Redang and higher-end Taaras Beach & Spa Resort share their own isolated beach in the north of the island.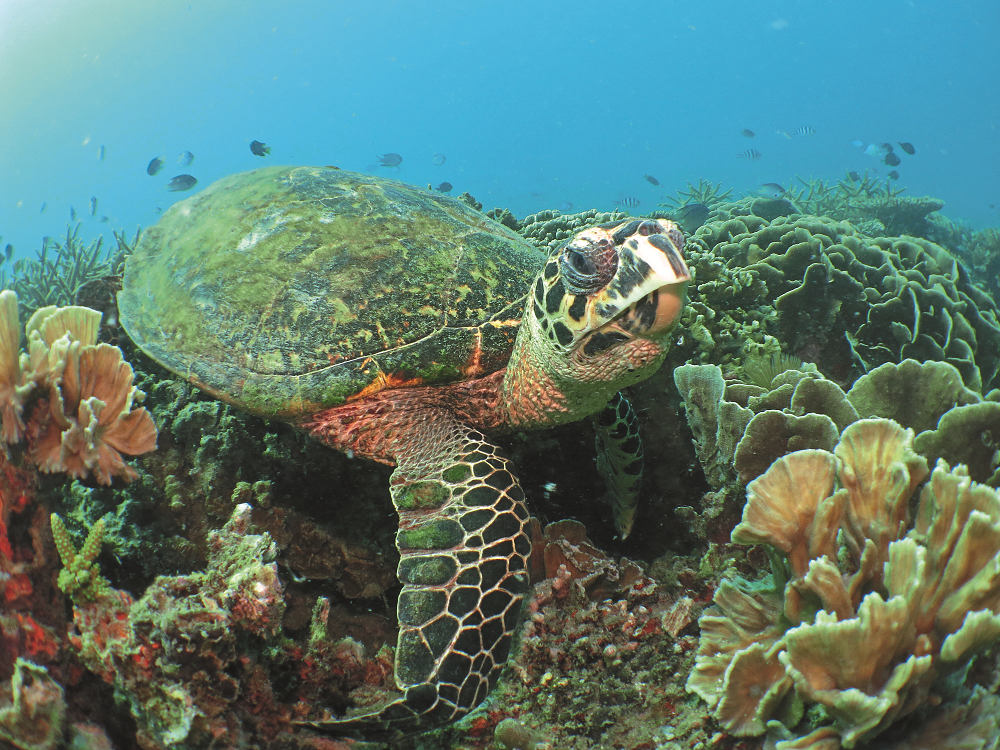 6. Pulau Lang Tengah
Meaning literally 'the eagle in the middle', Lang Tengah is tucked between Redang and Perhentian. If relaxation and getting away from it all are your aims, Lang Tengah is for you.
Getting there
Access is by boat from Merang Jetty – the same as for Redang.
Diving and snorkelling
Lang Tengah's 12 or so sites are perhaps not as spectacular as Perhentian or as colourful as Redang, but they are interestingly different, with for example rocky reef-encrusted formations harbouring groups of Nurse sharks. Snorkelling too is reasonable and is included in most packages.
Where to stay
There are only three resorts on the island, generally offering mid- to upper-range accommodations. D'Lagoon has two beaches of its own and a pool, while the remaining resorts are located on the other, larger main beach.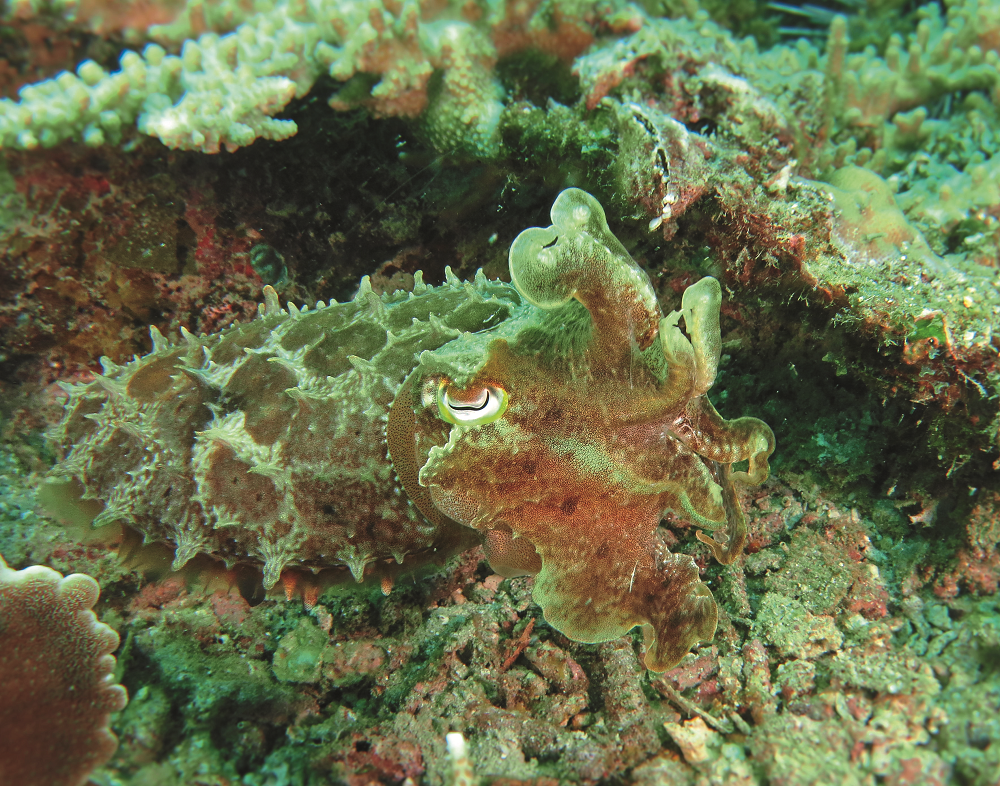 7. Pulau Perhentian
Finally, we come to Perhentian, the northernmost of the East Coast islands. The first thing to realise is that Perhentian is not one but two main islands: Besar (Big) and Kecil (Small).
How to get there
Getting to Perhentian is similar to Redang, but a little longer. The drive from KL to Kuala Besut, from where regular boats make the 45-minute trip to the islands, takes around 7 hours. While the Karak Highway/East Coast Highway route is quickest if you put your foot down, I recommend the much shorter and more scenic route through Gua Musang in the centre of the Peninsula.
Buses from KL (around RM48 one way) take around 8 hours. They are nevertheless quite a good option, because the bus can deliver you direct to the boat terminal in Kuala Besut. There are also overnight buses for those who prefer to sleep their way through the journey. Just one piece of advice: dress warmly or bring a wrap, as the air-conditioning is fierce! You can also fly quite cheaply to Kota Bharu, then take a 45-minute taxi ride to the jetty at Kuala Besut.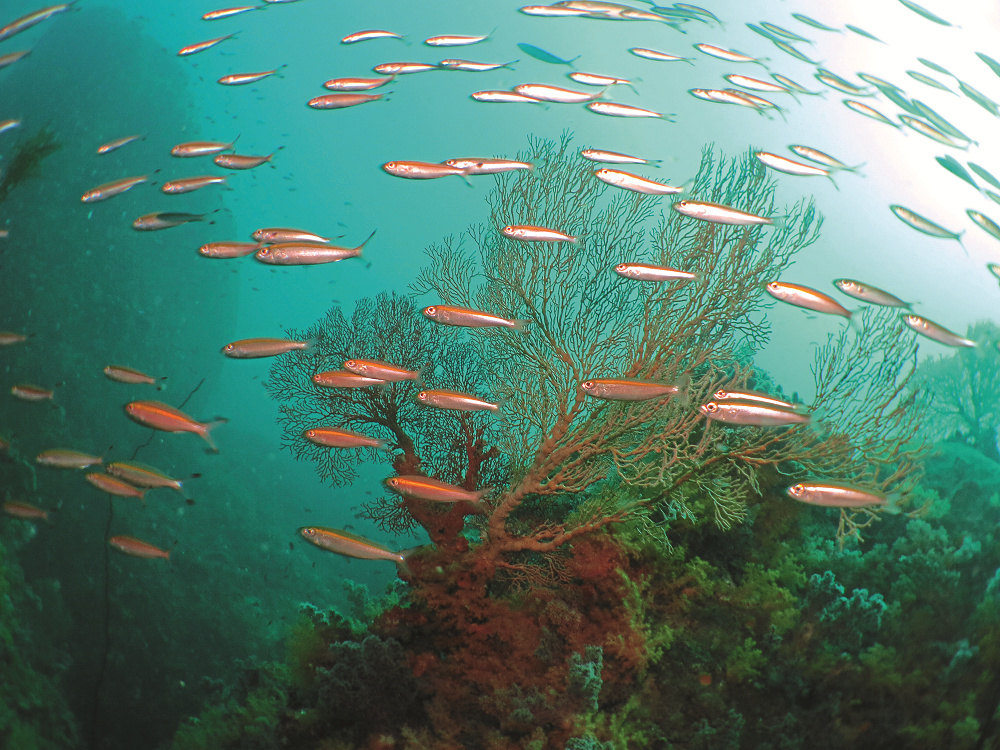 Diving and snorkelling
While Perhentian has less colourful soft coral than Tioman or nearby Redang, it more than makes up for that with its excellent pinnacles, walls, swimthroughs, and wrecks. Among the best are Tokong Laut ('Temple of the Sea'), Terumbu Tiga or T3 ('Three Rocks') and the large SugarWreck.
Experienced divers should also check out the smaller VietnameseWreck, an upside-down US landing craft once used by refugees and now densely covered with coral, fish, and other creatures. Snorkelling is also quite good on Perhentian. As elsewhere, the best places involve an organised boat trip, but there is some decent coral cover and marine life at the end of some of the settled beaches.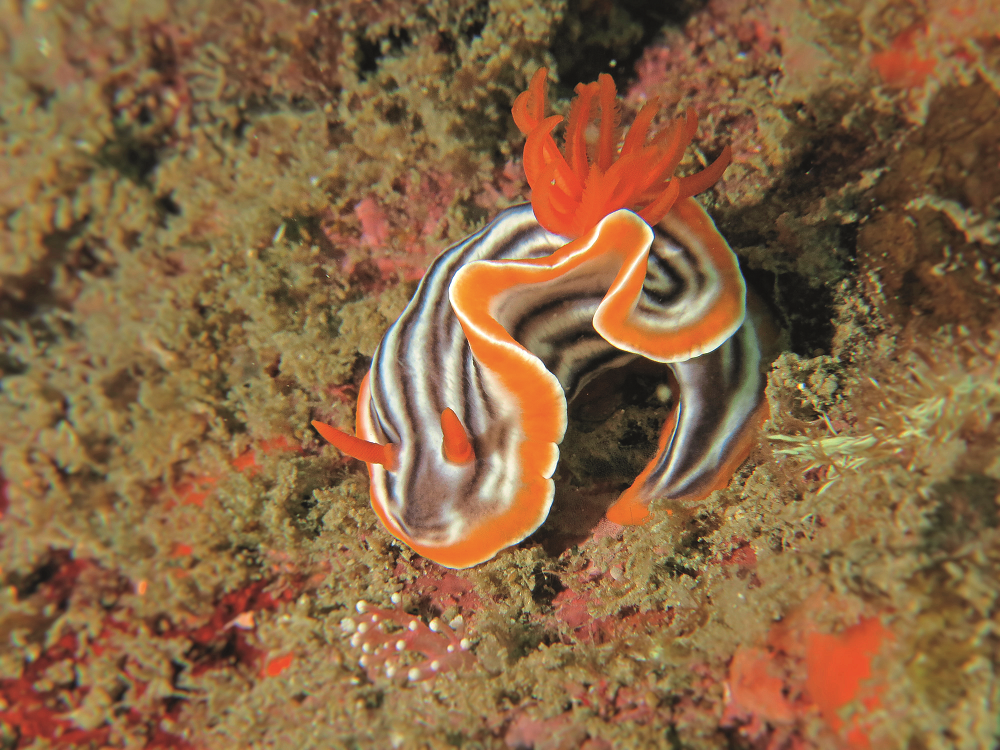 Where to stay
Kecil or Besar? It depends what you want.
Long Beach on Perhentian Kecil has the largest variety of resorts, restaurants, bars, and dive centres, and is very popular with young western tourists. If a lively holiday, including night-life, is what you are after, this is the place to go. Not to mention that Long Beach with its perfect white powdery sand is the best beach on Perhentian – indeed arguably one of the best beaches in Malaysia and in this region.
Both Perhentian Kecil and especially Perhentian Besar also have a number of quieter and more secluded beaches and resorts. Accommodations are, like Redang, mainly budget to mid-range. For that bit more luxury, try out the Bubu Resort on Long Beach.
If you want any more information, feel free to email the author on [email protected].
---
"ExpatGo welcomes and encourages comments, input, and divergent opinions. However, we kindly request that you use suitable language in your comments, and refrain from any sort of personal attack, hate speech, or disparaging rhetoric. Comments not in line with this are subject to removal from the site. "
Comments