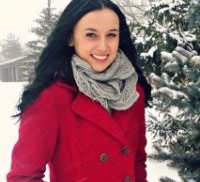 Chinatown is with no doubt a major attraction for tourists, expats and locals alike, and has deep historical ties to early settlement in Kuala Lumpur.
The tour we've put together will take you to seven places that will allow you to experience Chinese and Indian culture and give you a look into Buddhist, Taoist and Hindu religion.
Stop 1: Sin Sze Si Ya Temple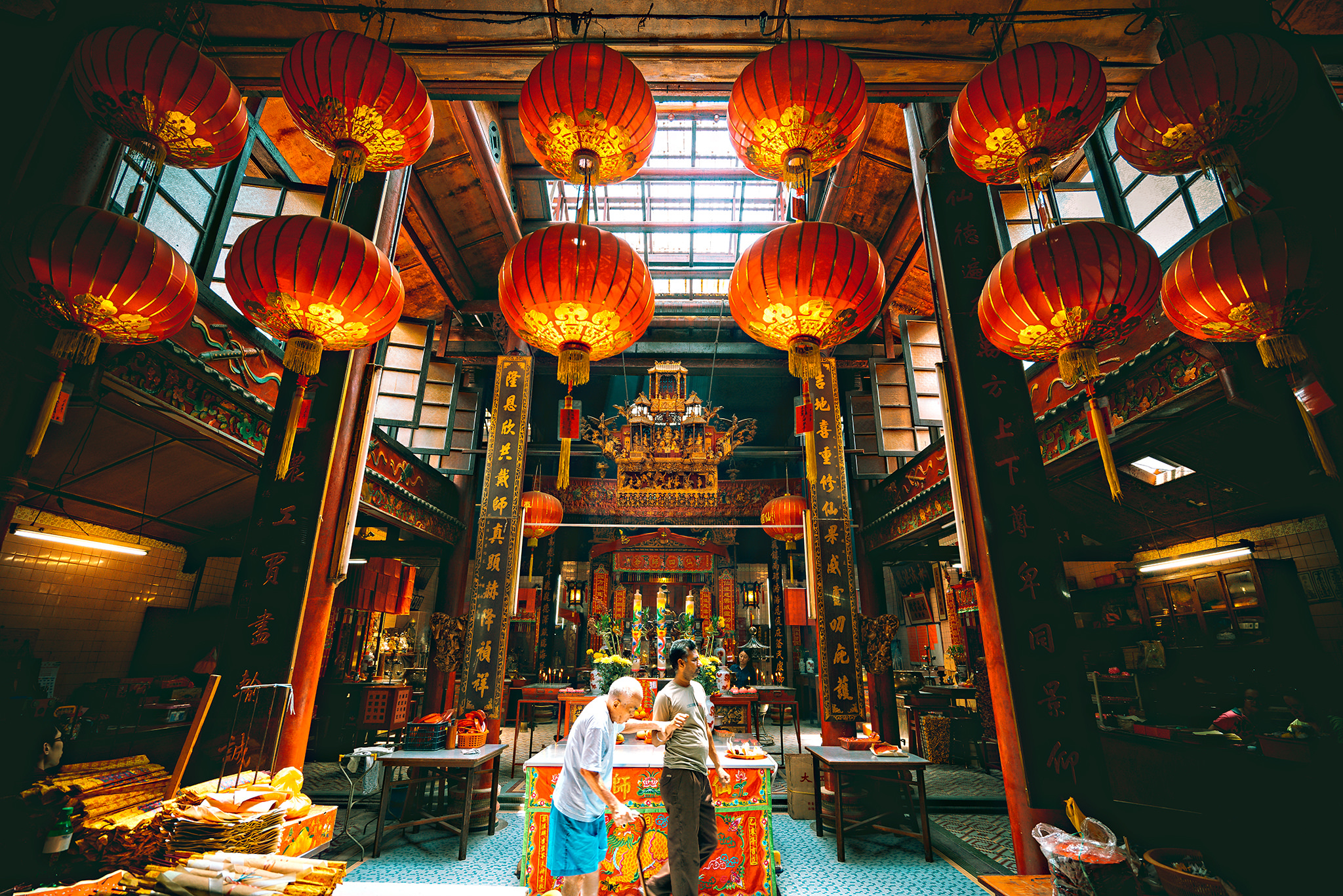 Sin Sze Si Ya Temple is first on the list, which is a ten-minute walk from the LRT (Light Rail Transit) station Pasar Seni. From the train station, exit left onto Jalan Sultan Mohamed. Turn right onto Jalan Sultan and then left onto Jalan Hang Kasturi.
You'll pass several roads before you need to make a right turn onto Leboh Pudu. On that street, you'll find Sin Sze Si Ya Temple located on the right hand side of the road.
The Sin Sze Si Ya Temple is Kuala Lumpur's oldest Chinese Temple. Upon its opening in 1864, a gathering of 10,000 people turned out to commemorate the day. The temple was built by Yap Ah Loy, and has been an important temple for the community since it was founded.
The historical temple attracts many devotees and tourists alike. Located in the middle of Chinatown, just a few minutes from Petaling Street, the temple houses celebrations on occasions such as Chinese New Year.
Stop 2: Guandi Temple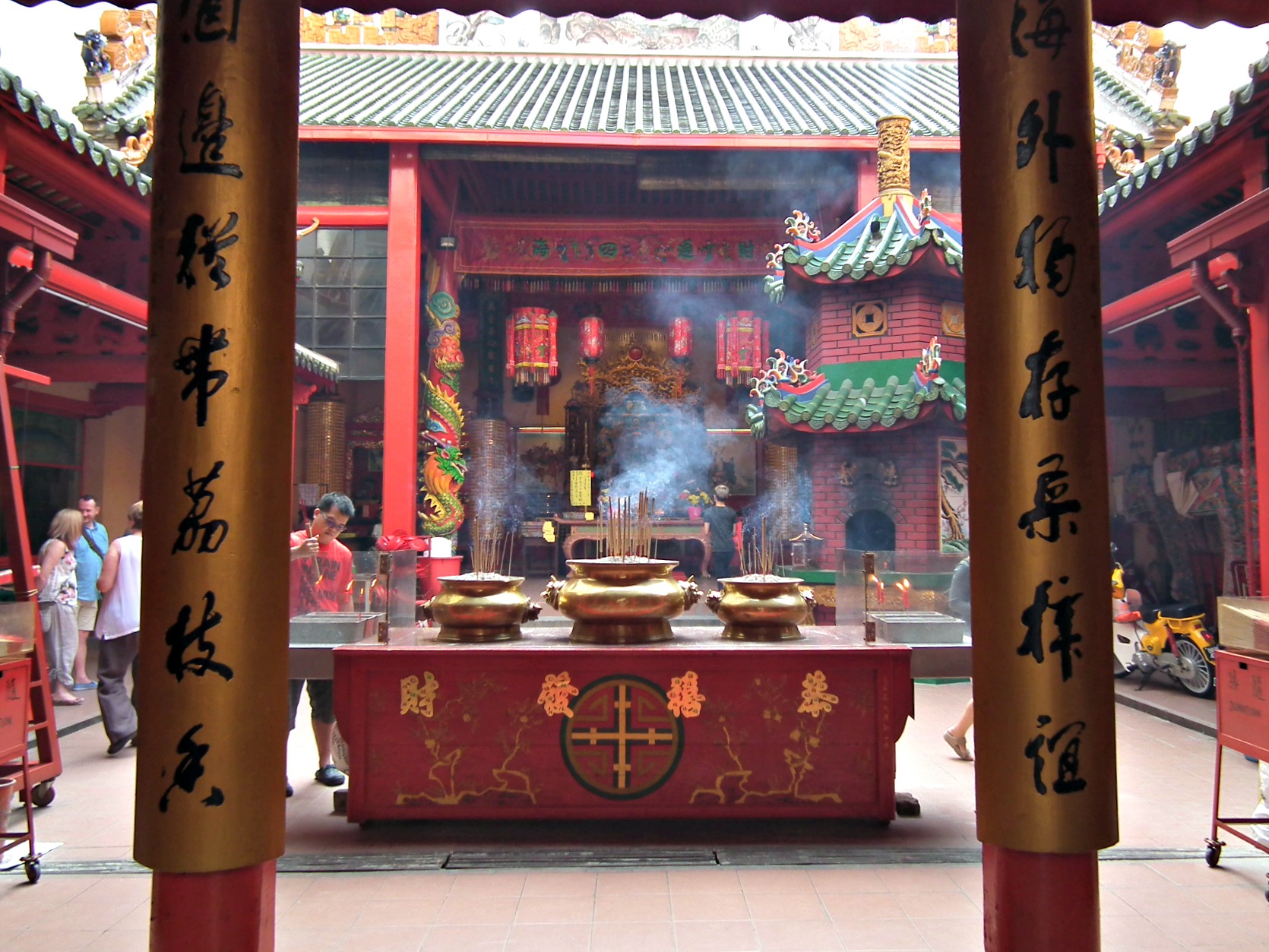 Exit the Sin Sze Si Ya Temple onto Leboh Pudu and head left toward Jalan Tun H S Lee. Once you reach the corner of Leboh Pudu and Jalan Tun H S Lee, turn right and continue down  Jalan Tun H S Lee. You will pass several intersections before you reach Guandi Temple, which will be on your left hand side.
This temple is a Taoist temple that was founded in 1886. The temple is dedicated to a historical Chinese general, the Taoist 'God of War'.
The temple is easily accessible to tourists, who can enter the temple from Jalan Tun H. S. Lee. While visiting the temples, tourists may witness locals burning incense and praying.
Stop 3: Sri Mahamariamman Temple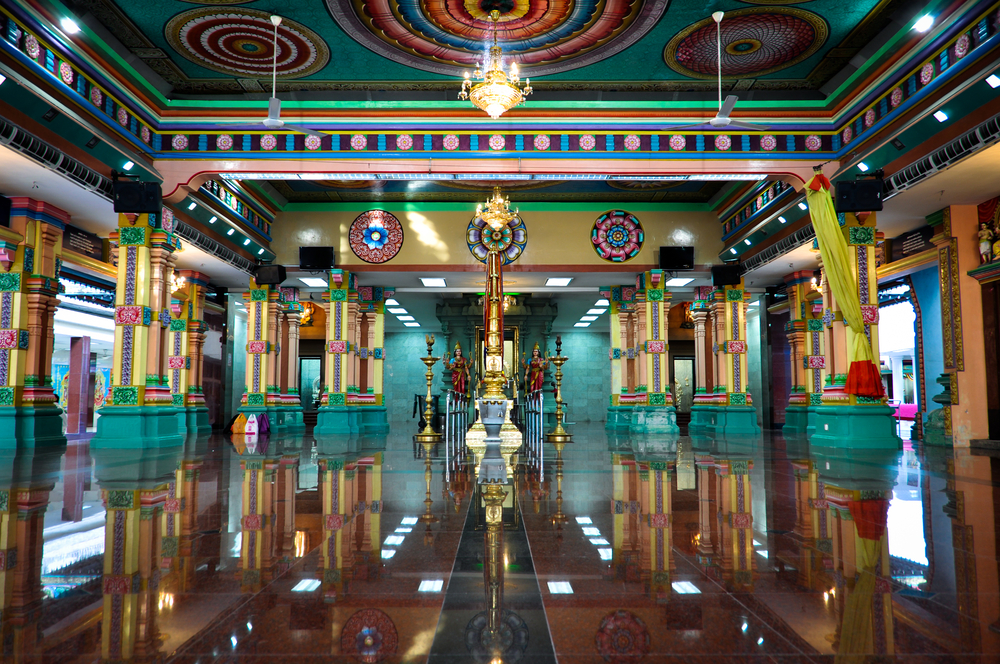 As you leave Guandi Temple, turn left and continue along Jalan Tun H S Lee. Sri Mahamariamman Temple is situated a stone's throw away from Guandi Temple, on the right hand side – so it will be hard to miss!
Founded in 1973, the Sri Mahamariamman Temple is the oldest Hindu Temple in Kuala Lumpur. Located on the outskirts of Chinatown, but obviously on the same road as Guandi, the temple has been an important place of worship for the Hindu population since its inception.
The temple is dedicated to Mariamman, also known as Parvati, the South Indian mother goddess, and her shrine is situated at the back of the temple complex. The temple is used as a place for celebration during weddings and the Thaipusam festival.
Stop 4: Chan She Shu Yuen Clan Ancestral Hall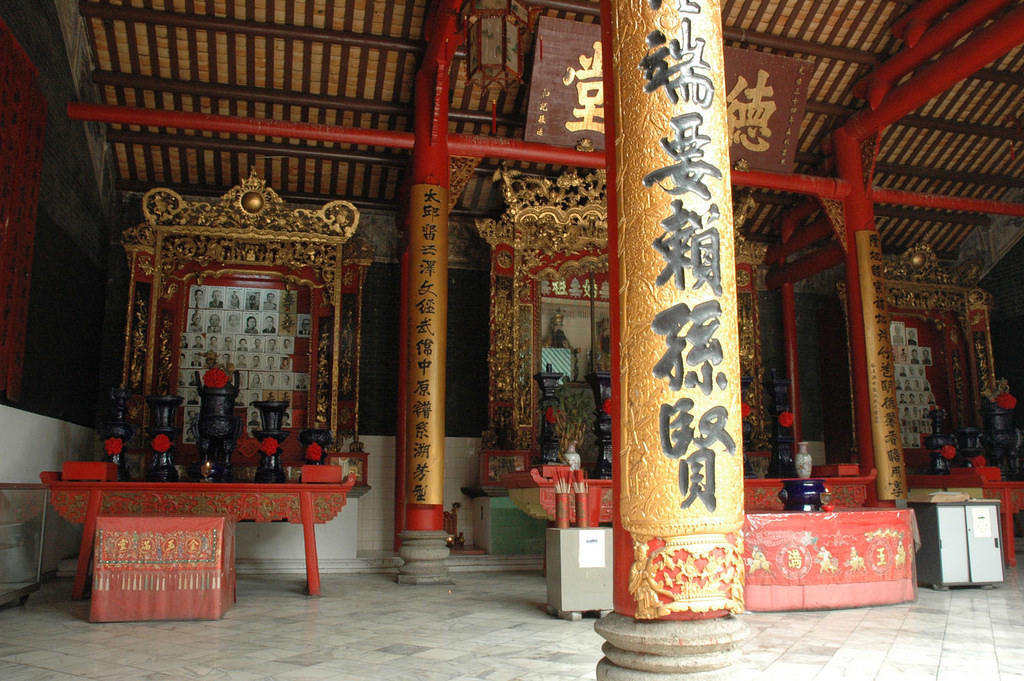 From Sri Mahamariamman Temple exit right, continuing down Jalan Tun H S Lee until you reach Jalan Sultan. There, turn left onto Jalan Sultan and look out for Jalan Petaling, where you make a right turn.
You'll come to a divergence of Jalan Petaling and you'll need to make a left turn here. Chan She Shu Yuen Clan Ancestral Hall will be on this road. However, if you hit Bulatan Merdeka or Jalan Stadium before you came across the hall, you've taken the wrong road or gone too far. 
The Chan She Shu Yuen Clan Ancestral Hall opened in 1906. It has a distinctive southern Chinese influence, styled with high ceilings, panels of 100-year-old Shek Wan pottery, ceramics depicting mythological scenes, and shrines.
In fact, the temple was originally constructed as a clan association of families with names Chan, Chen and Tan, and the shrines that exist within the temple are dedicated to three Chan ancestors.
Stop 5: Kuan Yin Temple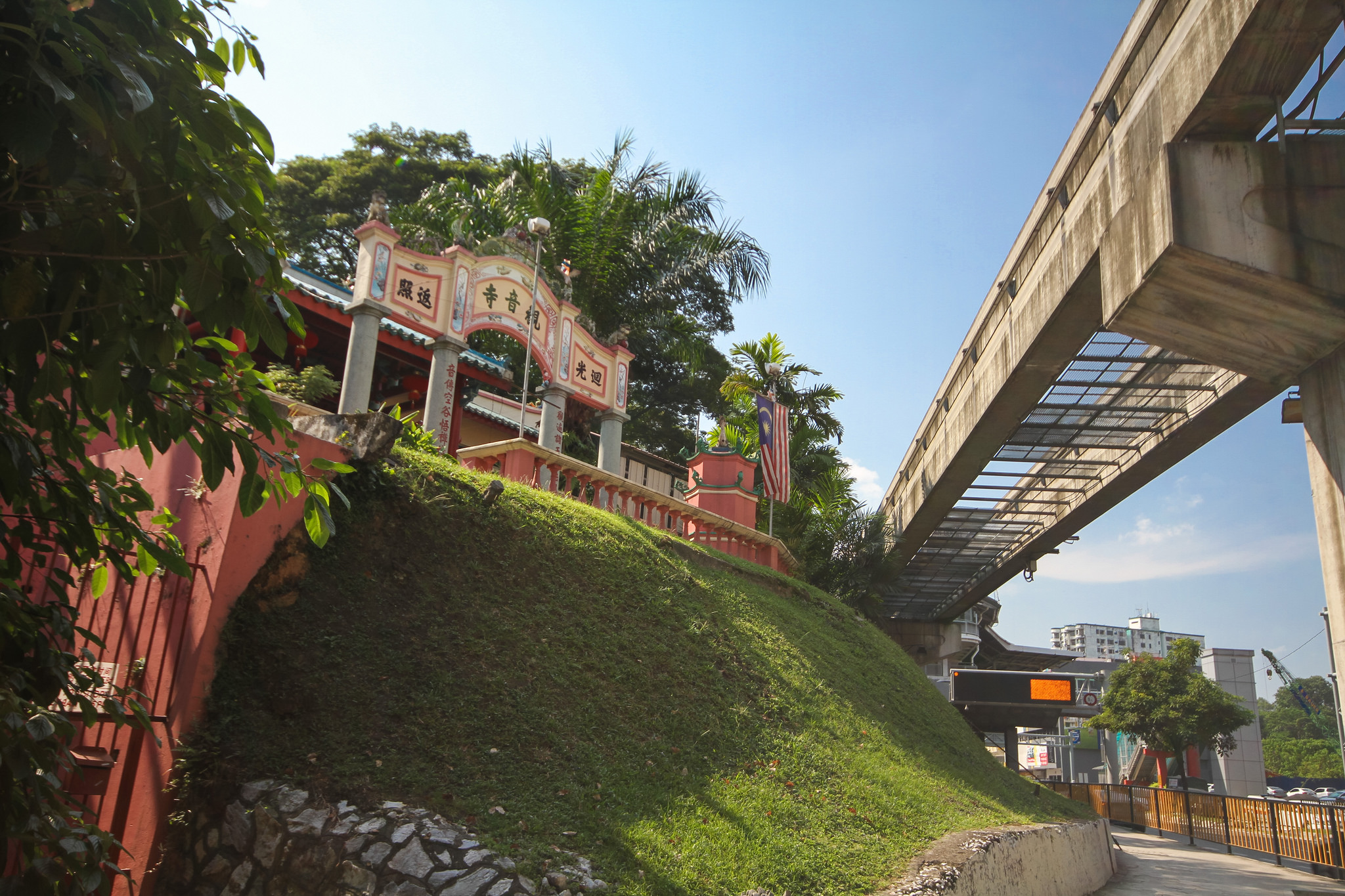 From Chan She Shu Yuen Clan Ancestral Hall, the next temple on the list is Kuan Yin Temple. You will need to walk toward Jalan Stadium and then cross the road. Continue walking until you come to the corner of Jalan Stadium and Jalan Maharajalela. Once there, you will be turning left onto Jalan Maharajalela where you will find Kuan Yin Temple.
Kuan Yin Temple, also known as Guan Yin, was built by the Hokkien Chinese in the late 1800s. The temple is dedicated to the Bodhisattva of compassion. During prayer times the chanting of devotees is creates a beautiful melody throughout the temple.
Kin Yin Temple is vibrant with colour, and the architecture features a distinct fusion of Chinese and European baroque.
Stop 6: The Kuala Lumpur and Selangor Chinese Assembly Hall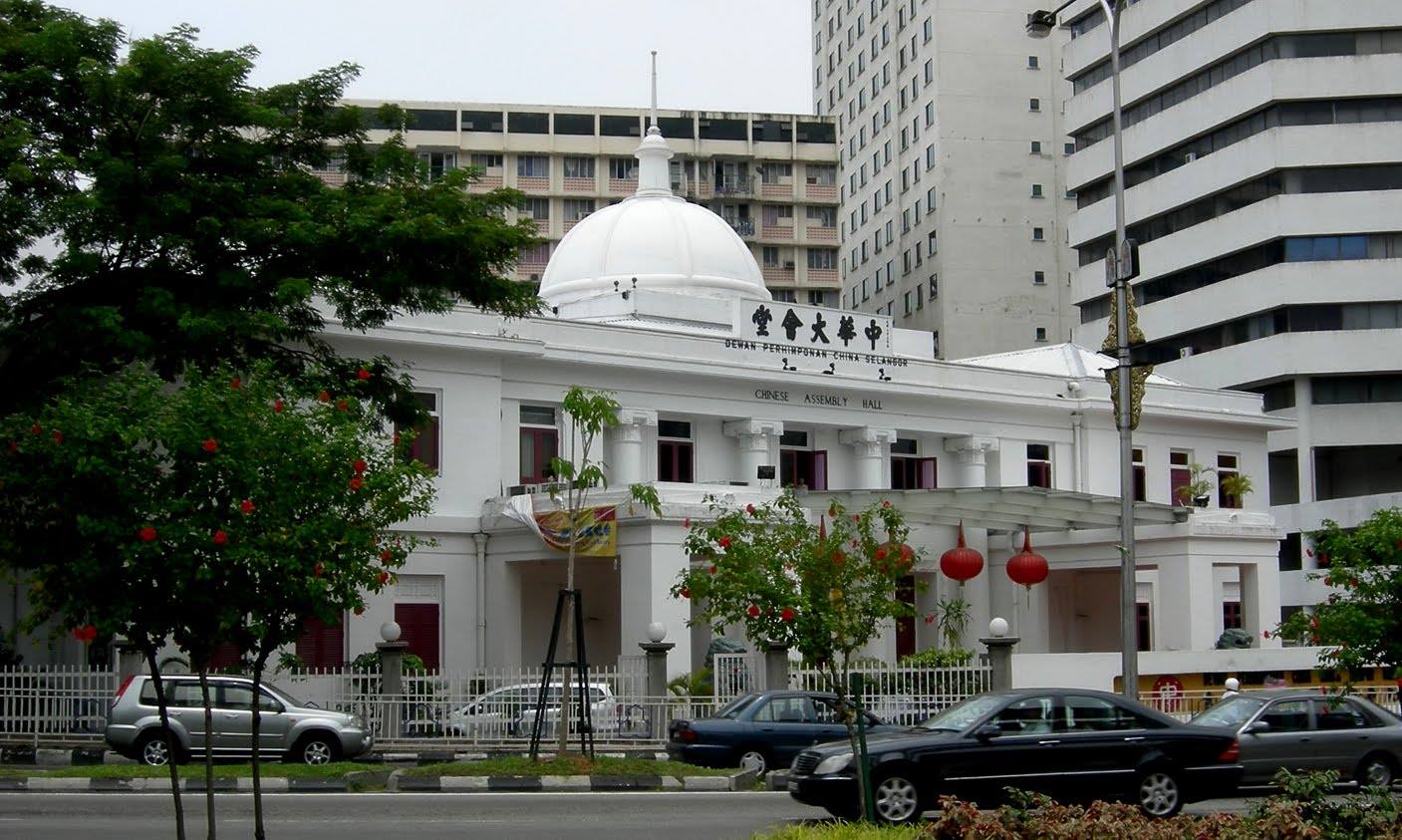 Just across Jalan Maharajalela from Kuan Yin Temple, you'll see a large white building – this is your next stop: The Kuala Lumpur and Selangor Chinese Assembly Hall.
The Kuala Lumpur and Selangor Chinese Assembly Hall was founded in 1923, and the building was completed in 1934. It was built by Loke Yew, a Chinese philanthropist, who was also chosen as the first president of the association.
Since its foundation, The Kuala Lumpur and Selangor Chinese Assembly Hall has been used as a setting to address Kuala Lumpur's members of the Chinese community.
Stop 7: Sri Kandaswamy Kovil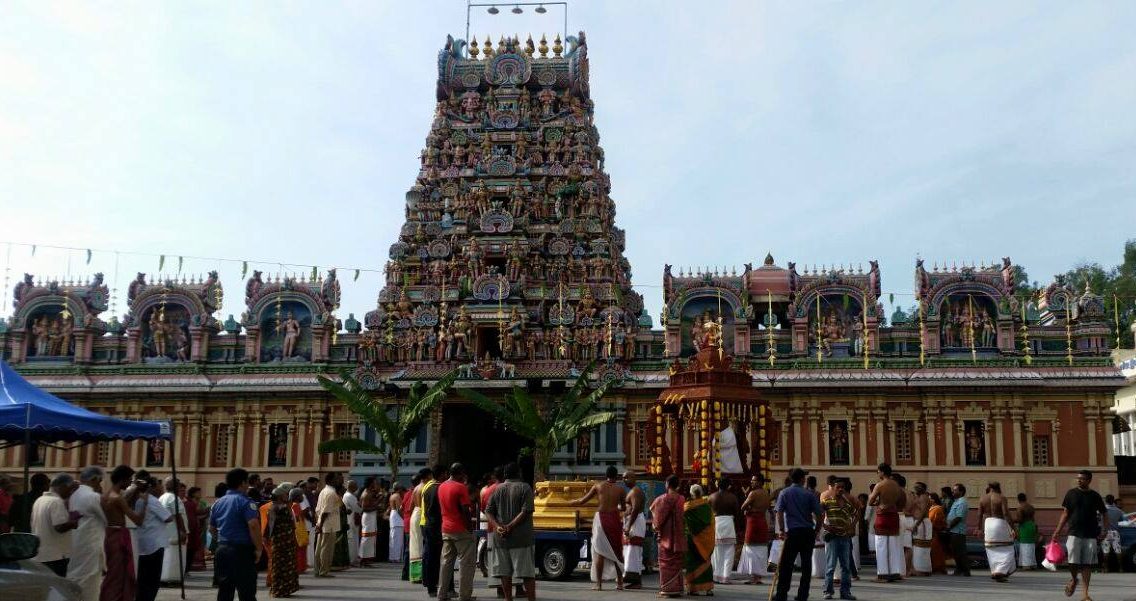 For the more adventurous, it is possible to walk from The Kuala Lumpur and Selangor Chinese Assembly Hall to Sri Kandaswamy Kovil, however, you will need to cross highways and the Klang River.
However, we suggest that from the Kuala Lumpur and Selangor Chinese Assembly Hall, you walk to the Maharajalela Monorail Station. From there, you can catch the monorail from Tun Sambanthan Station, which will drop you in walking distance of Sri Kandaswamy Kovil. Upon exiting left out of the monorail station, follow Jalan Tebing until you reach the temple.
Built in Malaysia over a hundred years ago, Sri Kandaswamy Kovil is a Hindu temple, which worships Lord Shamugar, along with other deities. The temple is a Saivite style temple, which is one of the biggest branches of Hinduism.
The two main deities worshipped at Sri Kandaswamy Kovil are Sri Shakthi Vel Peruman and Lord Shamugar, who have been installed in the temple for more than 80 years. The temple features a sacred pond called Skandapuspakarani, a sacred Kadambam tree and Agama scriptures.
You've come to the end of the temple tour! The locations and directions are also planned out for you in the interactive map below:
---
"ExpatGo welcomes and encourages comments, input, and divergent opinions. However, we kindly request that you use suitable language in your comments, and refrain from any sort of personal attack, hate speech, or disparaging rhetoric. Comments not in line with this are subject to removal from the site. "
Comments