Known as The Pearl of Borneo, Labuan is an interesting and culturally diverse tourist destination with plenty to keep the island traveller relaxed and engaged in equal measure. Sharuna Segaren recently visited the diminutive island and was charmed by both its beauty and its many offerings.
When it comes to island getaways, Malaysia is hardly lacking. The country is blessed with gorgeous flora and fauna, abundant marine life, beautiful weather, and sandy beaches. The beauty of nearby tropical islands is one of the main reasons why several expats choose to stay here.While there are many islands which have rightfully gained a popular reputation, such as Langkawi, Redang, and Pangkor to name a few, there are still many still undiscovered and lesser-known to the vast majority of visitors and even locals.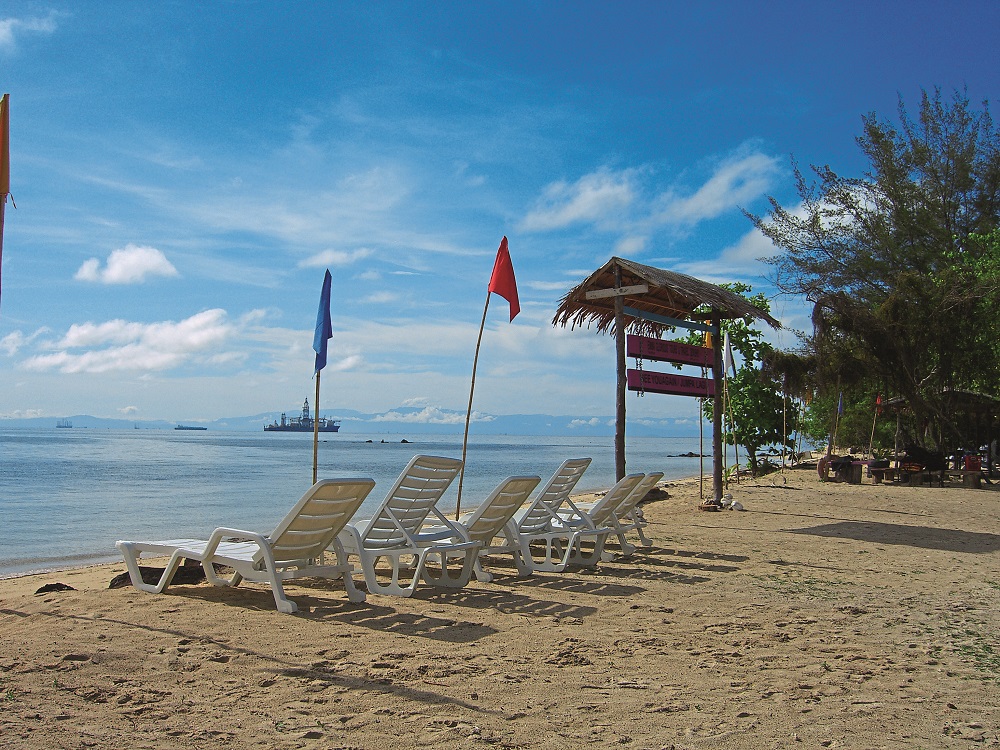 The Federal Territory of Labuan is one such place, consisting of the main Labuan island and six smaller islands, located in Borneo off the coast of Sabah. While it is not an 'unknown' place, it is usually known for its offshore financial centre and support hub for deep-water oil and gas activities rather than as a tourist destination. Things are changing, however, and I got the chance to visit and explore the island right on the cusp of its foray into tourism promotion.
I found Labuan to be an ideal holiday getaway as it is full of friendly and interesting people, delicious food, and untouched nature. What I loved most perhaps, though, was the fact that it was not yet commercialised, a true breath of fresh air coming from Kuala Lumpur.
Crystal-clear waters
The word Labuan comes from the Malay word labuhan, which means harbour. Labuan has a number of 'floating villages', basically houses built on the water, occupied by residents who unfortunately have not been properly educated on waste management. While the waters are beautiful, they are quite badly littered nearby the city and the main jetty.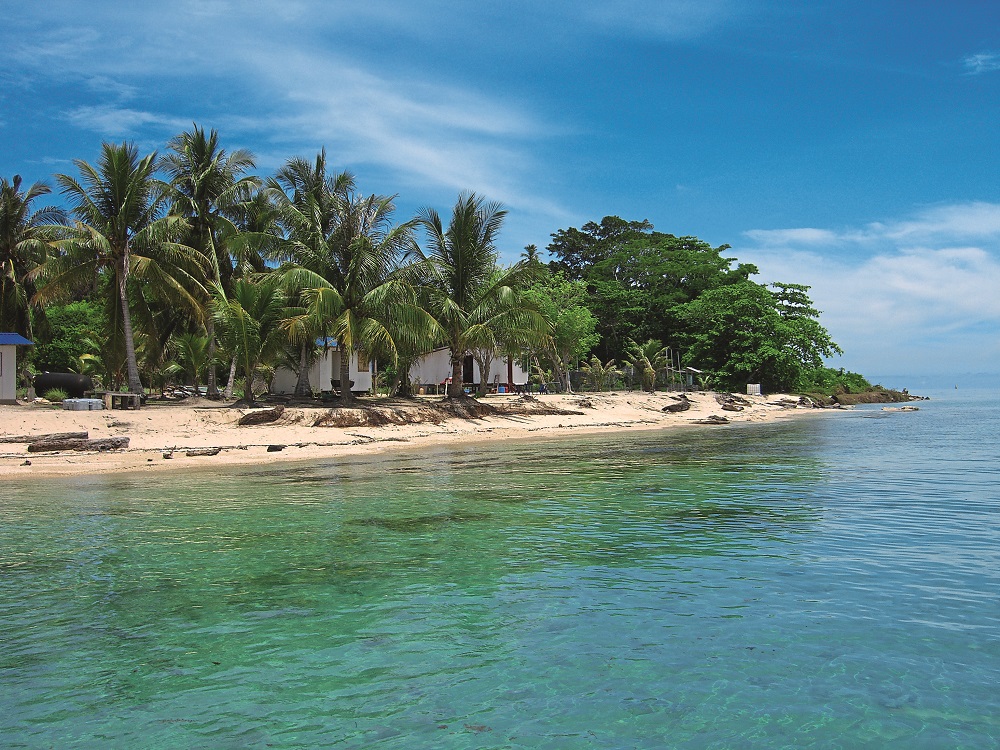 Efforts are underway to clean up these waters and educate the residents on how to dispose of their trash properly, but it is quite a big task that will take some time to complete. Don't let that deter you, however, as a quick 45-minute boat ride will place you amid crystal-clear waters teeming with marine life and white sandy beaches.
Pulau Rusukan Besar is one of the six smaller islands which make up Labuan, and we visited on a bright, sunny morning ready to explore this relatively untouched island. It also has a small turtle conservation centre, and chalets are being built, but for now it is only available for day trips.
Lacking a diving license, I had to resort to snorkelling, but it is clear from the tour guides that the Labuan islands are one of the best diving spots in the country. Snorkelling is a must if you don't dive, as just a short distance from the beach you will be able to view all sorts of colourful fishes, beautiful corals, and may even spot a shark or two – the harmless sort, thankfully!
Thanks to an abundance of a coral species known to the layman as 'lollipop corals' which capture dirt, the waters are clean and clear. The beauty and cleanliness of the beaches and waters can also be attributed by the responsible tour guides and tourism officials of Labuan who have ensured visitors and tourists do not touch the corals or litter the beaches, and only dive in small groups to avoid harming the marine life.
Labuan is expecting a growing influx of tourists, however, so hopefully the nature remains well-preserved. Another great thing about Labuan is that is not affected by the monsoon seasons, so you can visit all-year round, although it can get rainy towards the end of the year.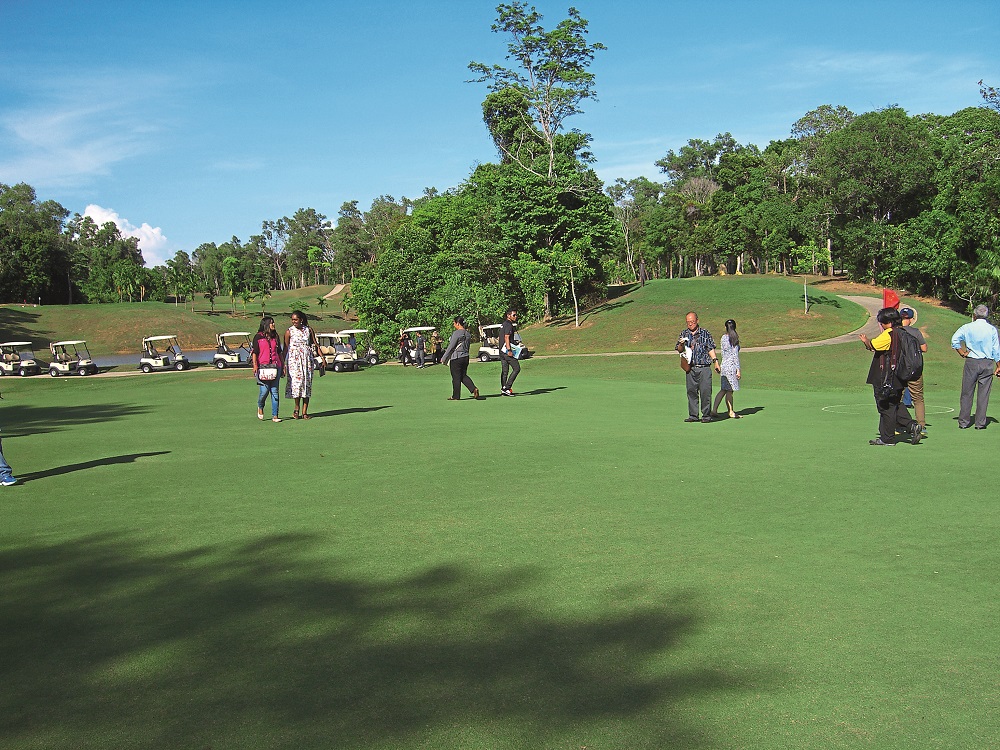 Besides the smaller islands, Labuan itself has some beautiful scenic views.We took a trip to the Tip of Labuan, a short 30-minute hike from the popular tourist attraction The Chimney, which offers beautiful panoramic views of the waters below and lush greenery all around. If golf is one of your hobbies or interests, you can also spend a leisurely afternoon at the Labuan International Golf Club that is not only well maintained, but offers picturesque views of the sparkling South China Sea while you get your game on.
Rich island history
Labuan is a small island which can be covered in a day. If you're visiting for a few days and intend to stay out of the heat during the mid-afternoon, your time would be well-spent exploring one of their museums or cultural attractions to learn about the culture and history of Labuan.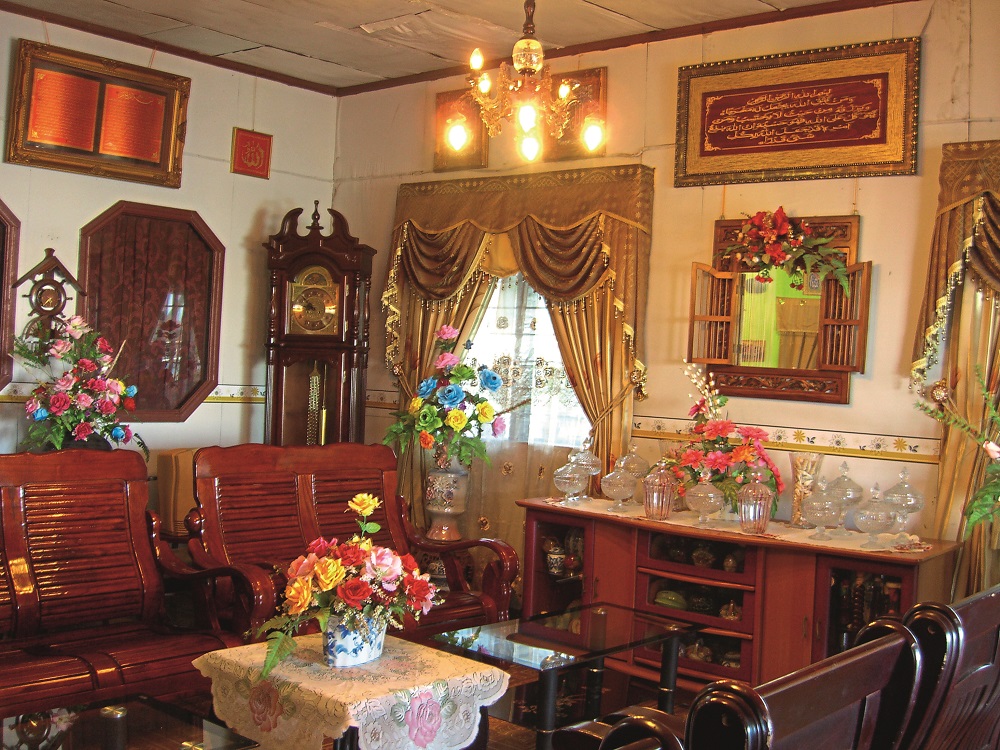 The Chimney is a somewhat mysterious attraction, as no one quite knows why it was built in the first place. Legend has it that it either used to be a ventilation shaft of an underground tunnel during the coal-mining days or a lighthouse due to the close proximity to the sea, but there is no evidence to prove either theory.
In any case, it's a lovely attraction with an adjacent museum, beautiful gardens, photo-worthy views, and interesting stories provided by the friendly staff that runs the attraction. Other museums include the Labuan Museum located in a pre-war colonial building and the Labuan War Museum.
The history of Labuan can be traced back to the Majapahit Empire which ruled in the 14th century. Later on, Labuan was ruled by the Sultan of Brunei, followed by its surrender to the British in 1846. As it did through much of the world, and certainly throughout the region, horrific times struck during World War II.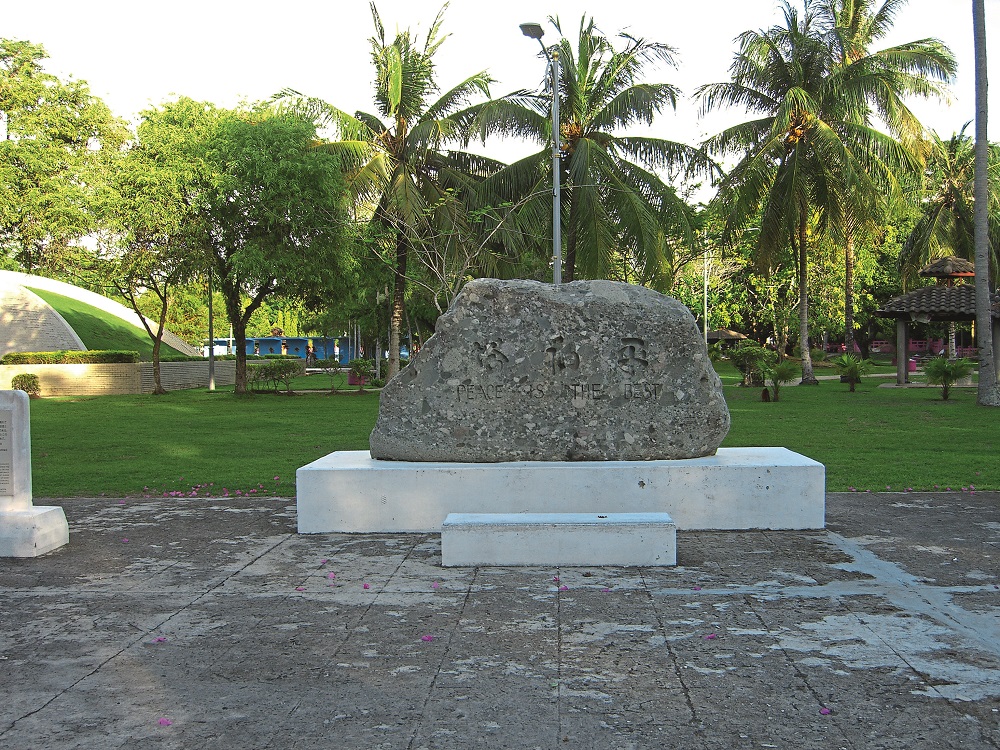 The Japanese occupied Labuan from 1941 to 1945, renaming it Maida Island, and this is known as one of the darkest periods in Labuan history. Following the 1945 atomic bombings by the US and the subsequent surrender of Japan to Allied Forces, the Japanese military officially surrendered to Australian officials at a place now known as Surrender Point, and the name Labuan was reinstated.
This surrender marked the end of World War II in Borneo. Eventually, the island became a free port, used as a coal mining centre and naval base by the British, and became part of Malaysia in 1963. In 1984, it was declared a Federal Territory.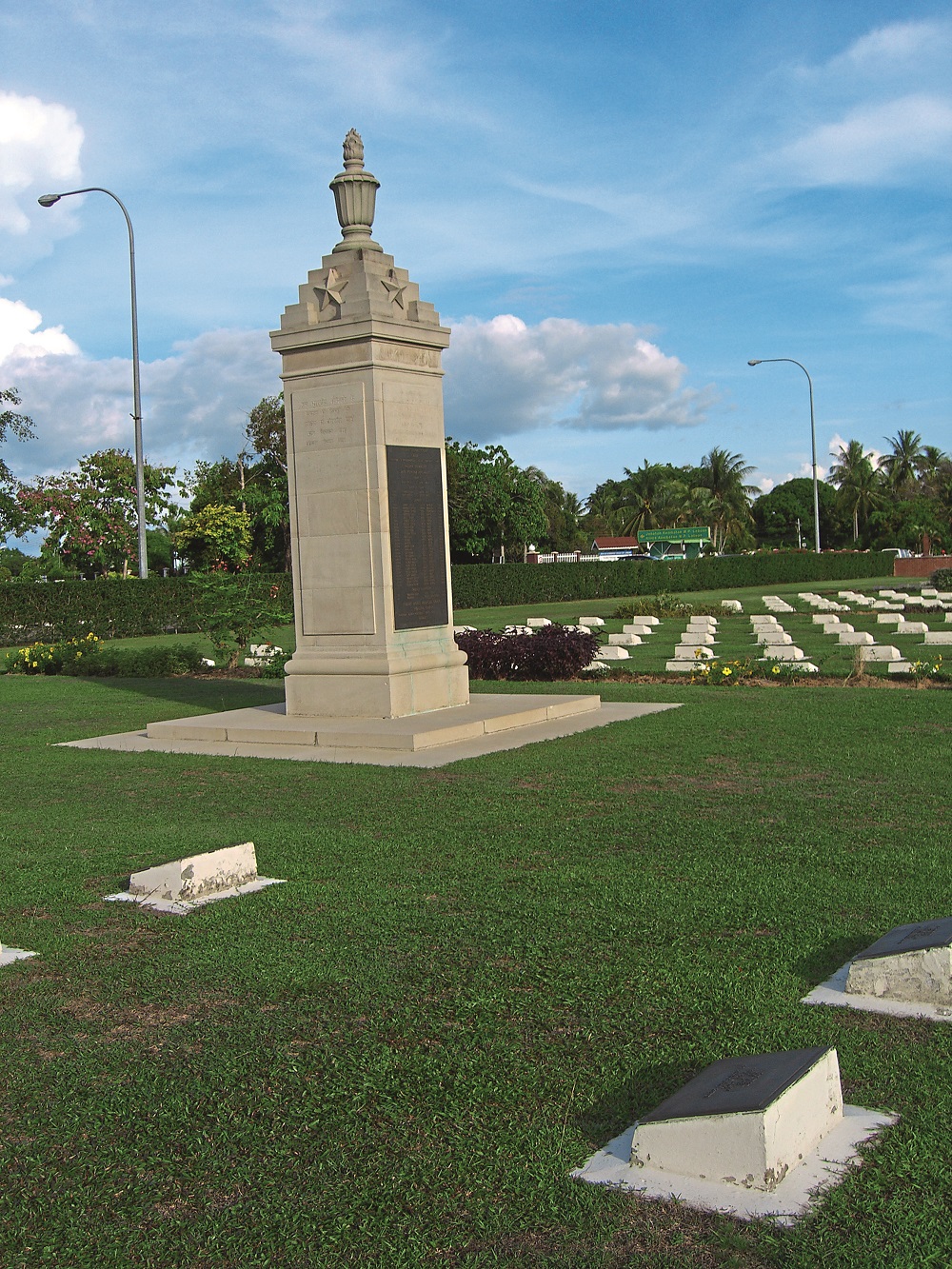 Surrender Point, which is adjacent to Peace Park is another meaningful and worthwhile attraction, with well-tended gardens, great views, and a beautiful beach known for its sunset views just across the road.
Peace Park was built by the Japanese as a tribute to respect and appreciate the lives that were sacrificed, as well as to mark the promise between Malaysia and Japan on peace and friendship and offer apologies for all the trouble caused by their forefathers.
There are also some delicious satay stalls and refreshing drinks available at the beach, making it a relaxing place to spend an evening or late afternoon.
Even if you're not a history buff, another good place to visit is the War Memorial Park. It may sound depressing, but even a short visit allows you to appreciate how lucky we are to be living in a (relatively) peaceful time in Southeast Asia, without worries of whether a brother, father, son, or husband will ever be coming home from a war.
Approximately 2,000 memorial graves (there aren't actual bodies here, just memorial plaques), arranged by religion, have been placed here, surrounded by a beautiful, well maintained garden. The atmosphere is peaceful and invites reflection, even if you haven't lived during war-torn days. Some of the memorial graves don't have names, as several soldiers who died during the war were never identified, which makes their sacrifice perhaps even more poignant.
Shopping and seafood
One of Labuan's best features is that it is duty-free! There are several shops around the town where you can purchase liquor, chocolates, cigarettes, and cosmetics at tax-free prices. Besides duty-free shopping, you can also buy authentic batik material from nearby Sabah and Sarawak, frozen and fresh seafood, fresh vegetables and fruits, and brassware. The Labuan weekend bazaar located near the farmer's market is a great place to buy decorative ornaments, souvenirs, and gifts.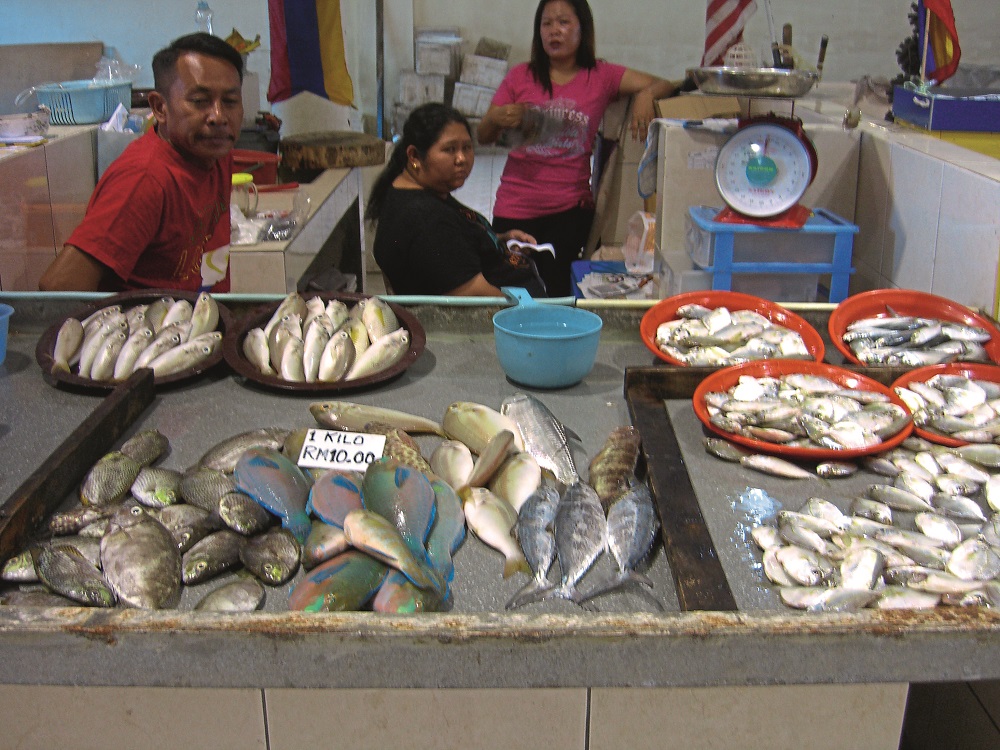 Being a small island, it goes without saying that the seafood on Labuan is amazingly fresh and delicious. There are several types of seafood restaurants, so whether it's Malay, Chinese, orWestern which strikes your fancy, you're sure to get your fill of cheap and tasty seafood. One interesting crustacean to try is the 'slipper lobster', commonly known to locals as satak, which is smaller than a lobster but deliciously succulent, with the meat easy to prise from its shell.
Accommodations and getting there
There are daily flights by Malaysian Airlines and AirAsia to Labuan from Bandar Seri Begawan, Kuala Lumpur, Kota Kinabalu, and Kuching. Flight time from Kuala Lumpur is approximately 2 hours and 45 minutes. There are also air-conditioned ferries which travel from Sarawak, Brunei, and Sabah.
Once you're there, it's quite easy to take a taxi to travel around, but it is probably lighter on your pocket to hire a car and drive yourself through the scenic and quiet roads of Labuan. The people of Labuan are friendly and helpful, and the crime rate is incredibly low, so don't be afraid to ask for help or directions on getting around.
As it's just a small island, there aren't a whole lot of options for accommodations, but its quality over quantity when it comes to staying in Labuan.
The most luxurious option would be The Grand Dorsett Labuan, a 5-star hotel that I had the pleasure of staying at during my visit to Labuan. The service is excellent, the rooms are wonderful and comfortable, and the buffet breakfast has a delightful spread of international and local delights.
It is also in a great location in the heart of town, and only a 15-minute drive from the airport. If you'd rather live among the locals and feel the cultural vibe of Labuan, there are also homestays available in Kampung Patau-Patau 2.
Consider the island gem of Labuan for a wonderful and relaxing getaway, and be enthralled by the natural charm and great hospitality of its residents. Now is a great time to visit as hotel rates are lower than they used to be due to the protracted slump in oil prices. There is also a surprisingly good nightlife scene here, due to the regular influx of expats and international visitors involved in the oil and gas industry.
Sun, sea, seafood, and cheap alcohol… Labuan might just be the ideal local vacation spot!
This article was originally published in The Expat magazine (July 2016) which is available online or in print via a free subscription.
---
"ExpatGo welcomes and encourages comments, input, and divergent opinions. However, we kindly request that you use suitable language in your comments, and refrain from any sort of personal attack, hate speech, or disparaging rhetoric. Comments not in line with this are subject to removal from the site. "
Comments