Perched roughly halfway between Penang and Kuala Lumpur, Perak's hidden-in-plain-sight gem of Ipoh delights visitors with its blend of heritage, great scenery, food, and that famous Ipoh white coffee. Join David Bowden as he spends some time in this fascinating Malaysian city.
Ipoh is what I would call a 'tourism sleeper'. It's one of Malaysia's great hidden tourist assets; it's been around since tin was discovered in the Kinta Valley and then seemingly went into a long hibernation until recently with the arrival of the 21st century in the form of additional airline services, good coffee, some trendy hotels, street art, and a few smart dining outlets. Even Lonely Planet has realised Ipoh's tourism appeal and just listed the Perak capital as one of Asia's top spots for 2016.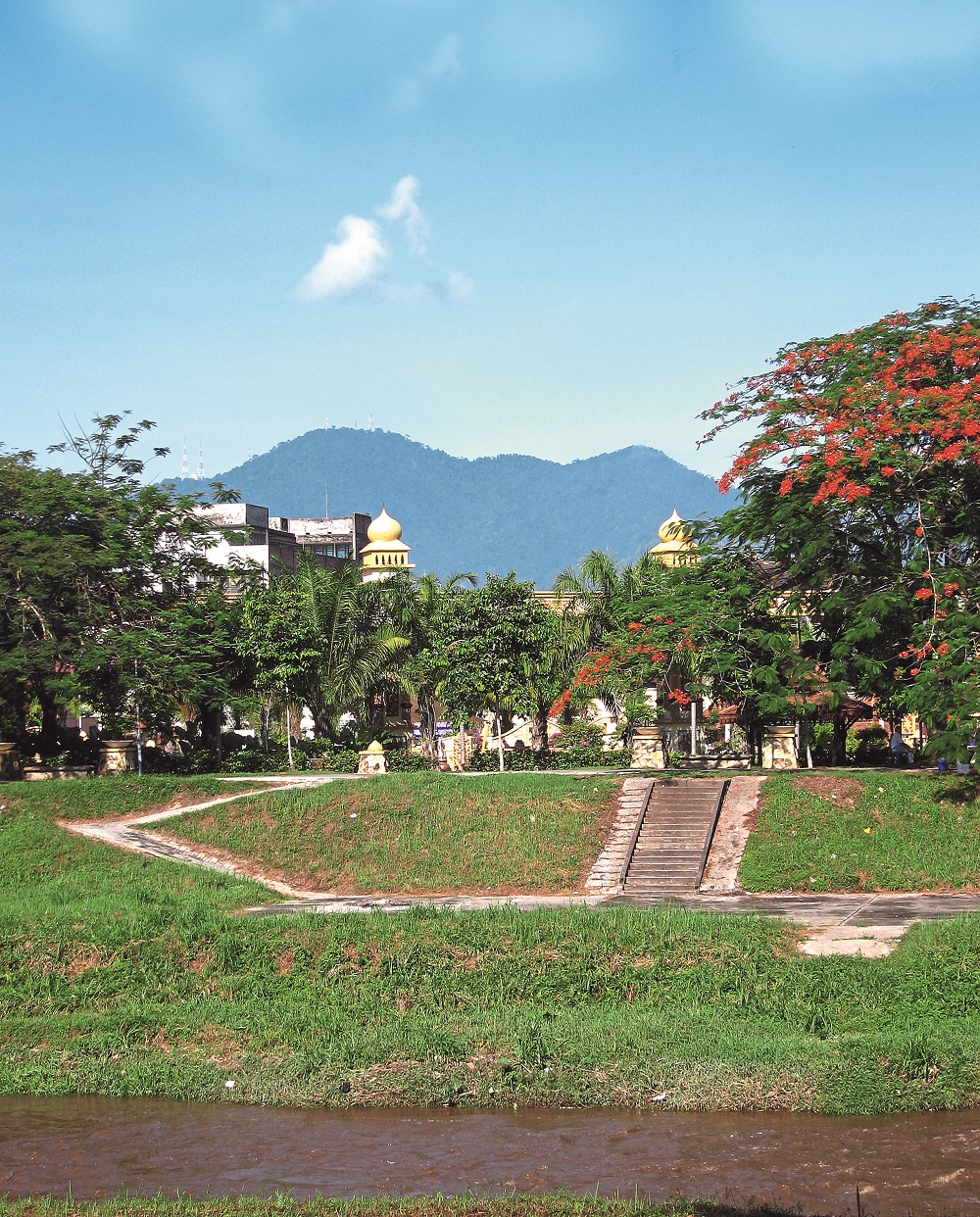 Surrounded by dramatic limestone cliffs and higher mountains beyond, Ipoh also offers one of the most scenic small-city settings in Malaysia.
Despite this, however, and despite its glorious past as the Malaysian tin mining capital, its proximity to Kuala Lumpur seems to have almost worked against it as many tourists bypassed it on their way north to Penang and beyond.
The discovery and mining of tin in Ipoh and the Kinta Valley is well-documented, as is the fact that many people made their fortune here.
Interestingly, there's little evidence of tin mining today apart from a pot-holed landscape and lakes surrounding the city, but there is no tin museum or reference other than at the Lost World of Tambun water theme park.
Eclectic architecture and heritage trails
Several grand 19th-century buildings in the city's historic heart are testament to the wealth that was generated here but on my past visits to Ipoh I've always had the impression that it's a city living in the past. While I can think of nothing more rewarding than wandering along streets lined with heritage buildings I always fear that if these buildings have little value, they face the prospect of demolition in the interests of 'progress'. Having heard that there was renewed interest in preserving Ipoh's past, I there recently and was pleasantly surprised to see several restoration projects.
On a previous visit I'd obtained and used a heritage trail brochure that I picked up at the railway station. It is well worth doing a Google search for the Ipoh Heritage Trail to obtain details on the city's heritage buildings and some of the old trades still practised in Ipoh. Alternatively, obtain a brochure from the Ipoh Tourist Information Centre, Ground Floor, Ipoh City Council Office, Jalan Bandar.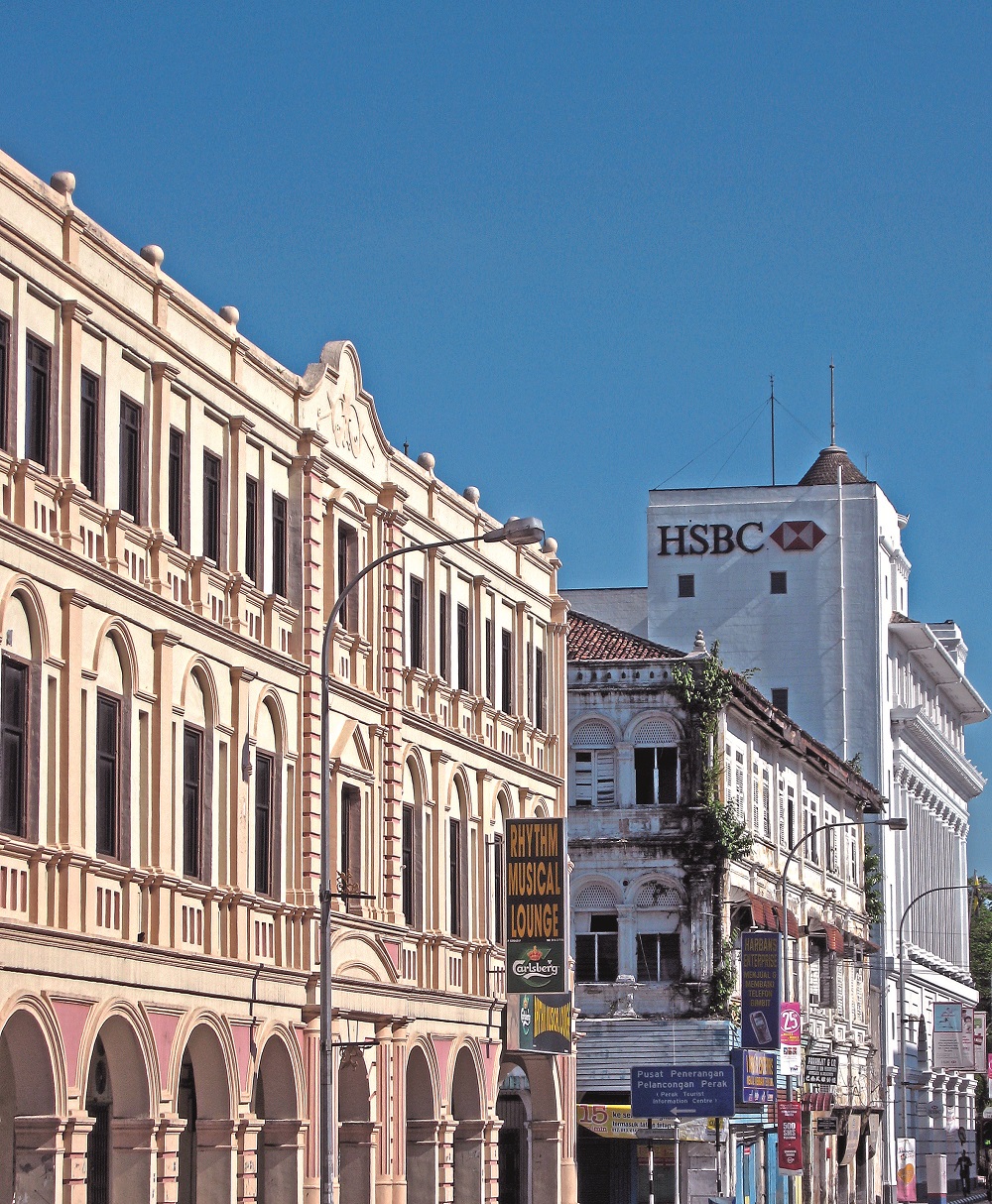 Arguably Ipoh's finest heritage building is the Ipoh train station, which was officially opened in 1917. Its exterior, featuring Moghul architecture, is superb and similar to its counterpart in Kuala Lumpur. (Not surprisingly, the architect was the same.) Much of the interior has been modernised to accommodate the ETS and KTM train services that operate from here. The station was used as a location in the movie Anna and the King.
Close by are two other impressive heritage buildings in the Royal Ipoh Club and the High Court Building. The club overlooks the extensive playing fields (padang) and the Tudor-styled clubhouse is built in a similar style to Kuala Lumpur's Royal Selangor Club. Opposite the Royal Ipoh Club, on Jalan S. P. Seenivasagam, the imposing three-storey St. Michael's School is another building of national significance. It features decorated gables and arched verandas along the front of the building.
Coffee culture
There is a lively café culture in the city with Burps & Giggles (on Jalan Sultan Yussuf and incorporating Missing Marbles and Buka Tiga Lima) in Ipoh's historic heart was the pioneer outlet. This quirky café fronts a heritage building that includes a gallery and boutique hotel. In Burps & Giggles, the walls have been scrapped back to reveal layers of paint and the creeping roots of stranger fig plant have been retained. The historic interior hasn't been fully retained as there are contemporary fixtures such as a colourful Marilyn Munroe mural, brightly coloured furniture and recycled art work.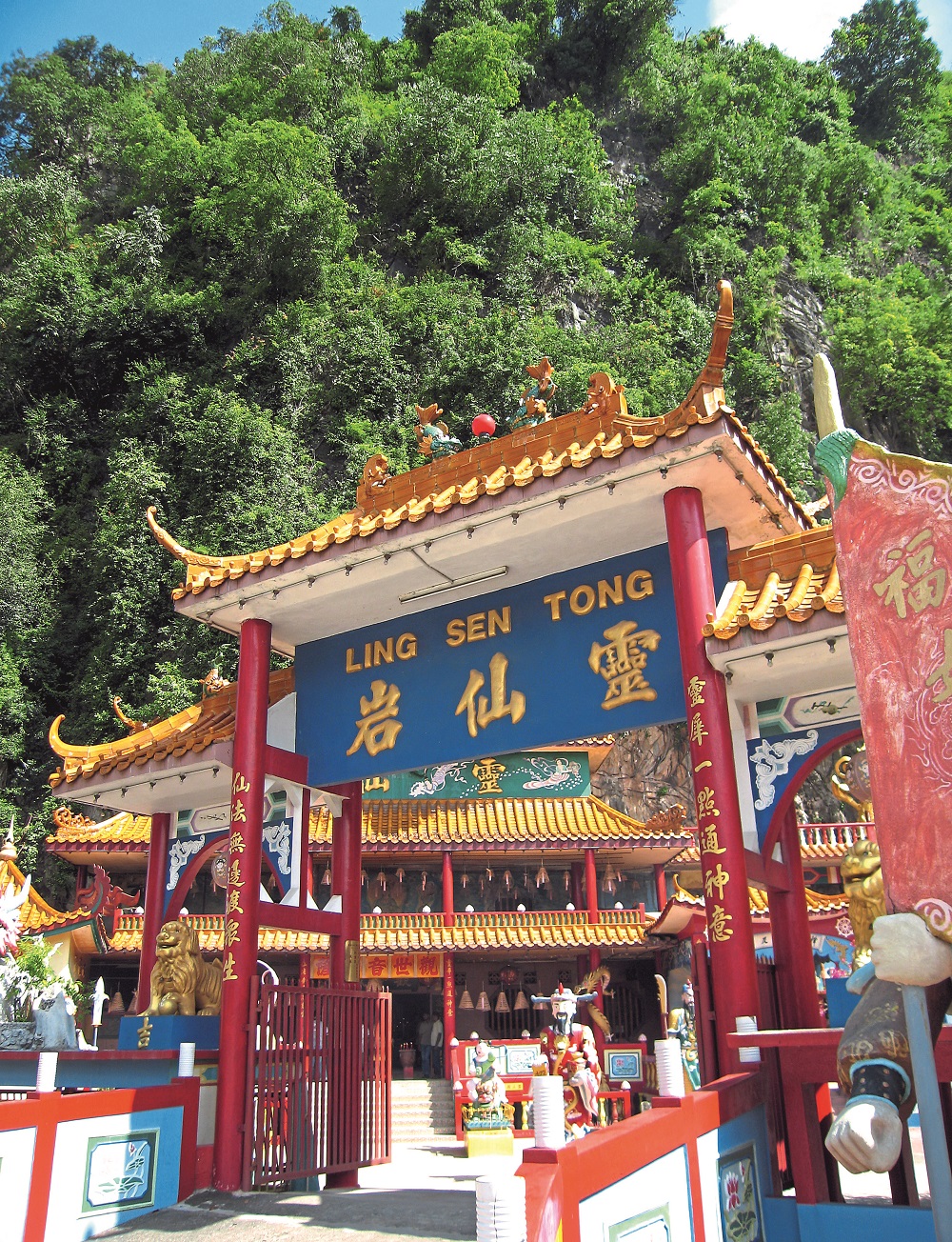 At the rear of Burps & Giggles, visitors squeeze through a narrow opening in the fence to visit the other elements of the complex. The art gallery is home to the works of local painters while the boutique hotel and library are part of the Sekeping Kong Heng wing of the complex.
In other parts of the city there are other places to investigate such as Plan B, Espresso Lab, The Happy 8 Café, and Ben and Lynette Maison Patisserie, plus there is a Healey Mac Irish Pub. Of course, in Ipoh's "old town" heritage district, a number of excellent local coffee shops (kedai kopi) can be found, including what might be regarded as the original Old Town White Coffee. Just look for the Nam Heong café on Jalan Bandar Timah.
In addition to the rich, sweet white coffee (particularly good on ice on a hot day), the café serves a range of snacks, noodles, and dim sum-style dumplings. Some of the other local coffee houses worth noting are Sin Yoon Loong, Nam Chau, Xin Xiang Er Nong, and Chang Jiang. Each shop's coffee is unique – some strong and intense, others milder and slightly more acidic – and if you're a coffee fiend, you can have a great weekend in Ipoh just sampling the range of different brews on offer.
Indulgent life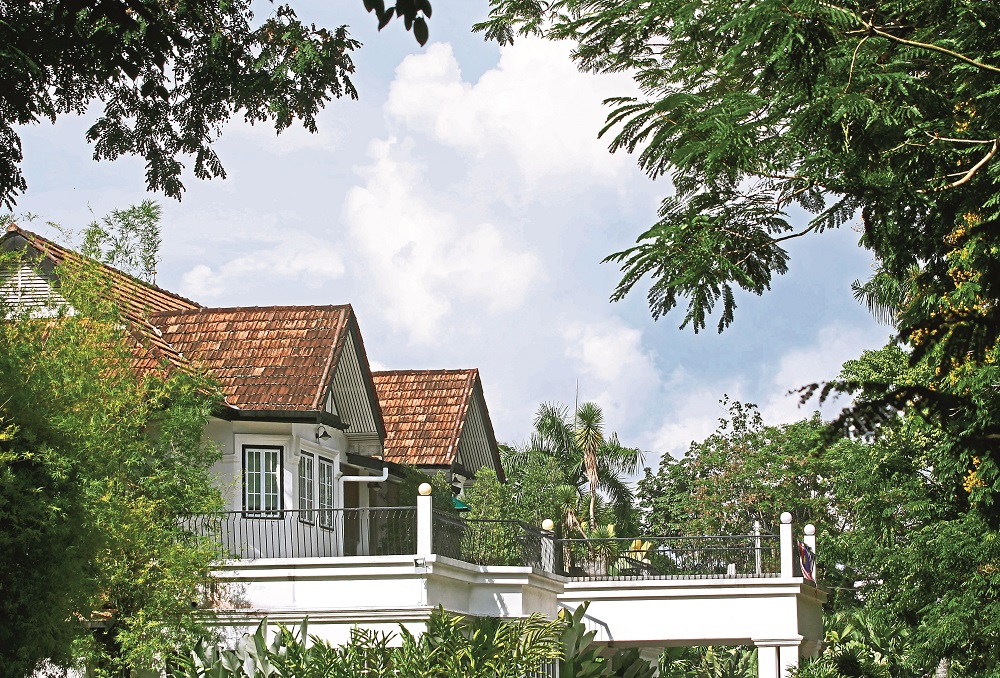 Indulgence Restaurant and Living set the trend several years back with innovative food, interesting wines and intimate accommodation above the restaurant. Julie Song is the driving force behind Indulgence as well as Burps & Giggles.
Her menu at Indulgence is based upon mostly imported produce flown in from Australia each week. In the boutique, its seven themed rooms are opulent in their décor and styling. No two rooms are the same so it's important to check the internet before booking to match the room to your requirements. My choice was Qatrynka which is Chinoise in styling and full of little touches that you keep discovering. Contemporary styling is important these days and each room includes essentials such as a mini-bar, rainforest head shower, flat-screen television, and Wi-Fi.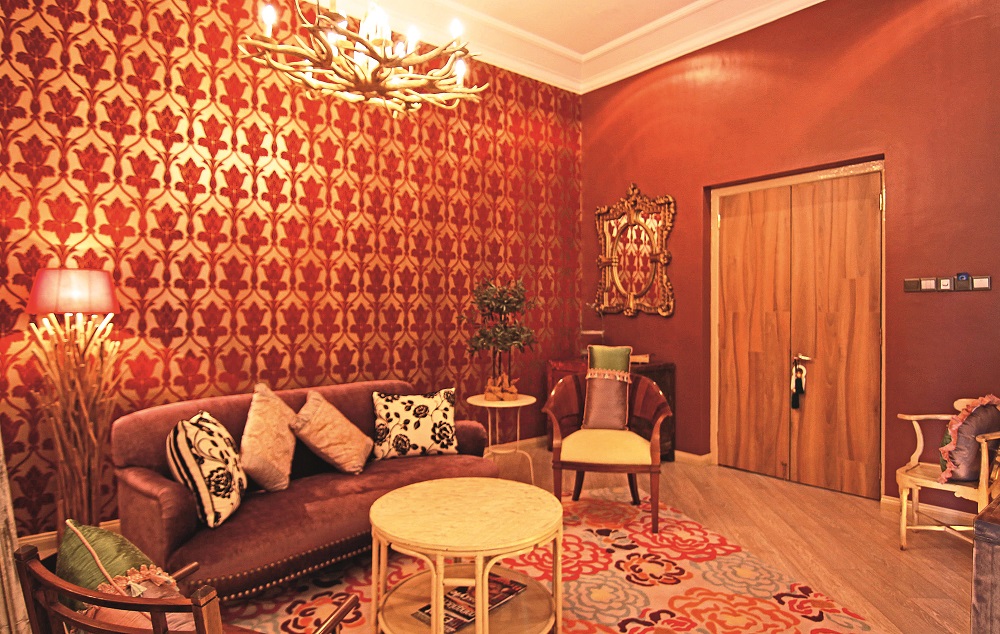 Ipoh has definitely emerged from its slumber and is a place that deserves at least a weekend of exploration. Its historic centre is walkable and best done in the cool of the day although should you opt for warmer times, there are coffee shops both traditional and contemporary for some respite from the heat.
Arriving
As Ipoh is just a two hour's drive north of the capital, and slightly less from Penang, it is ideal for a weekend retreat. My interest wasn't in driving but rather trying out the ERL train that plies the tracks north from KL and takes just a little longer than driving. I had read that the train reached speeds of 150km/hour on sections of the track and must admit, was a little skeptical. I'm pleased to report that the train does hit these speeds and the ride is very relaxed and comfortable in modern carriages.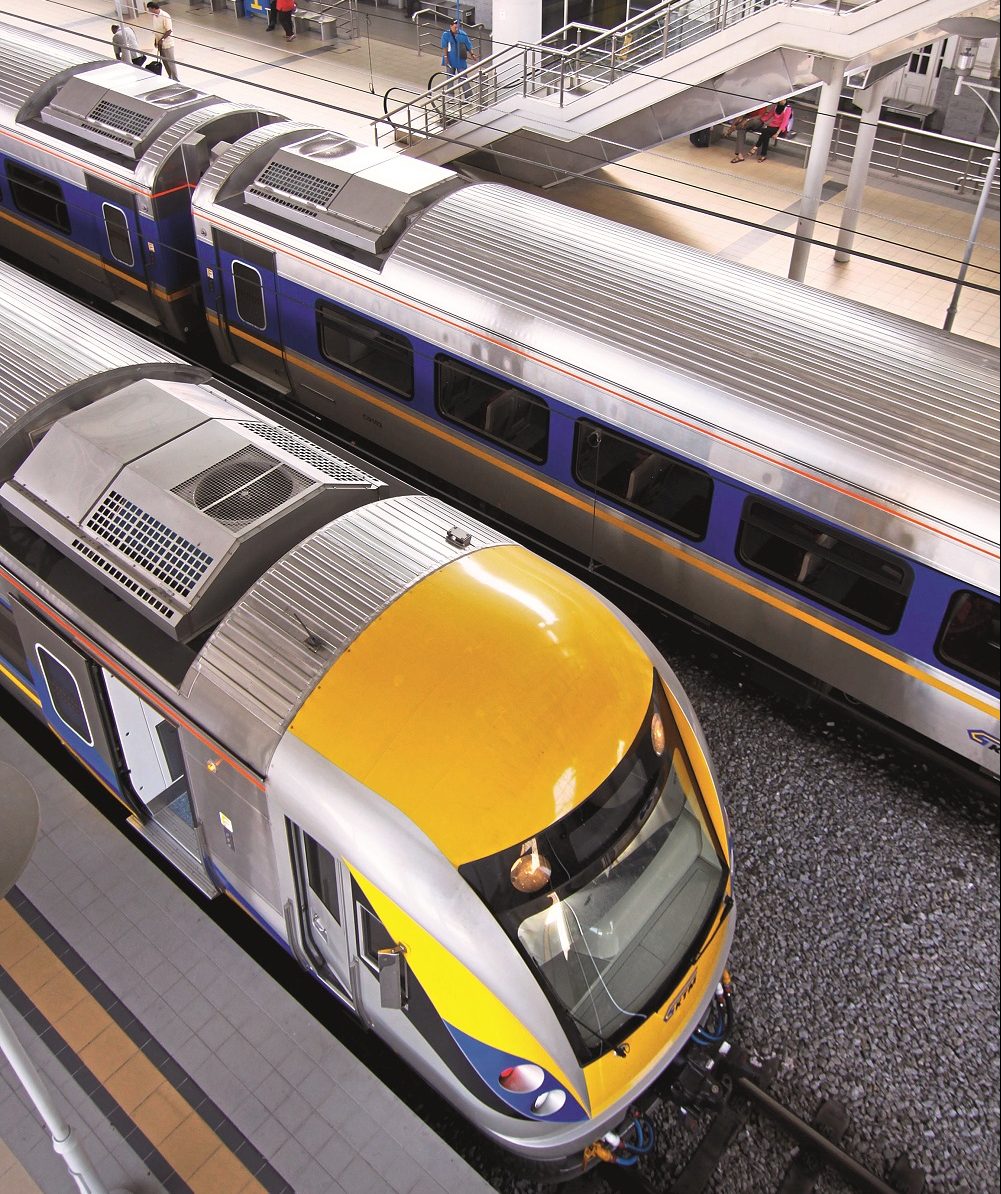 Train travellers have an added bonus in arriving at the delightfully ornate Ipoh Train Station. Ipoh is also serviced by flights from Kuala Lumpur and Singapore.
Where to stay
There are several internationally branded hotels in the city, as well as the upmarket Weil Hotel adjacent to the Ipoh Parade shopping mall, but for foodies and those who like intimate, boutique accommodations, you can't go past Indulgence Restaurant and Living.
This article was originally published in The Expat magazine (August 2016) which is available online or in print via a free subscription.
---
"ExpatGo welcomes and encourages comments, input, and divergent opinions. However, we kindly request that you use suitable language in your comments, and refrain from any sort of personal attack, hate speech, or disparaging rhetoric. Comments not in line with this are subject to removal from the site. "
Comments