This is post is brought to you in part by Sunway City Ipoh.
More and more people are hearing about Ipoh now, the rising star of Perak up north. It was also recently listed in Lonely Planet's Top 10 Destinations in Asia; Ipoh's old charm is apparently difficult to resist. But is that actually true?
We have seven reasons why Ipoh is a delightful place to live:
1. The food is incredibly cheap and tasty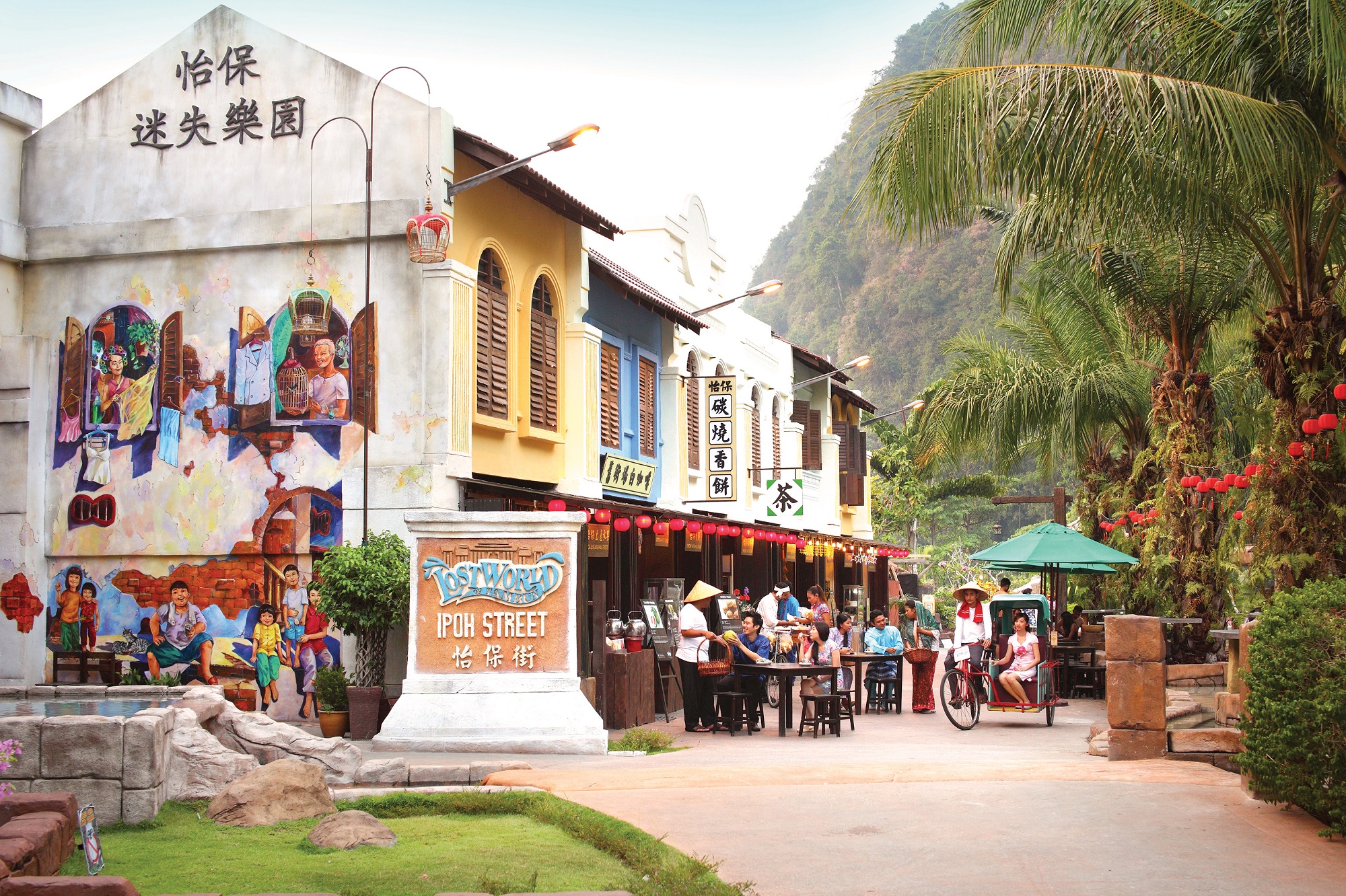 Ipoh has a variety of local delicacies like the famous beansprout chicken, fragrant traditional biscuits called heong peng or heong peah, or the classic Ipoh white coffee that attracts visitors from all over the country.
All around the city, you'll find both visitors and Ipoh-natives patiently queuing up for a bite of their favourite dish, whether it's salted chicken, custard tarts, nasi ganja, dim sum, or soft bean curd dessert called taufufah. The coffee culture in Ipoh is also picking up, with more than 60 cafes in Ipoh now as well as the famed Ipoh street food at the Lost World of Tambun. Big flavours with small town prices.
2. The city is beautifully convenient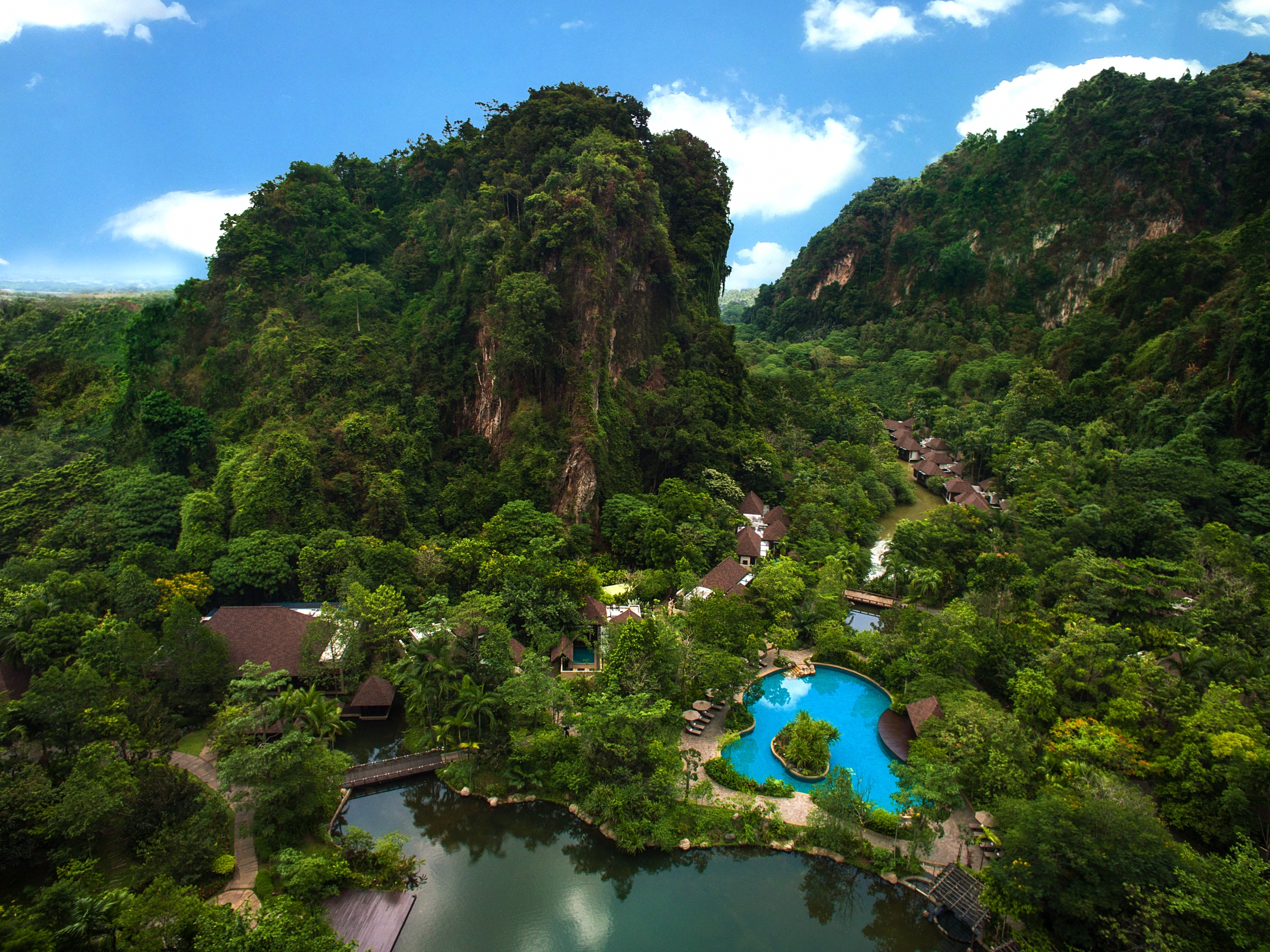 Ipoh is a much smaller city compared to Kuala Lumpur, and it isn't as congested as hotpots like Penang. That means there is less air pollution, less traffic, and the city's pace is usually easy-going and relaxed. No one is in a rush. That being said, just because it's a small city doesn't mean it doesn't have plenty of conveniences.
There are supermarkets like Jaya Grocers, AEON, Tesco, Giant, and EconSave; the usual F&B chains like Starbucks, Nandos, Hanamaru, and Yoshinoya; as well as resorts like the Lost World of Tambun and The Banjaran Hotsprings retreat; movie theatres, parks, and international schools like Tenby, Fairview, and AMETIS – all only a short distance away. Ipoh also has some beautiful golf courses which you can find at the Royal Perak Golf Club (RPGC), Meru Valley Golf and Country Club, and the Clearwater Sanctuary Golf Resort.
Ipoh is also conveniently located – essentially in the middle of Kuala Lumpur and Penang. Travelling by train between Ipoh and KL or Penang is a popular option with the electronic train system (ETS), which takes about 1.5 hours to Penang and three hours to KL. If you prefer travelling by car, Ipoh is only two hours north of Kuala Lumpur via the North South Expressway, while Penang is a little closer at just under two hours. Also, the journey to both international airports, KLIA and KLIA2 are only three hours away by car.
3. People there smile all the time and speak several languages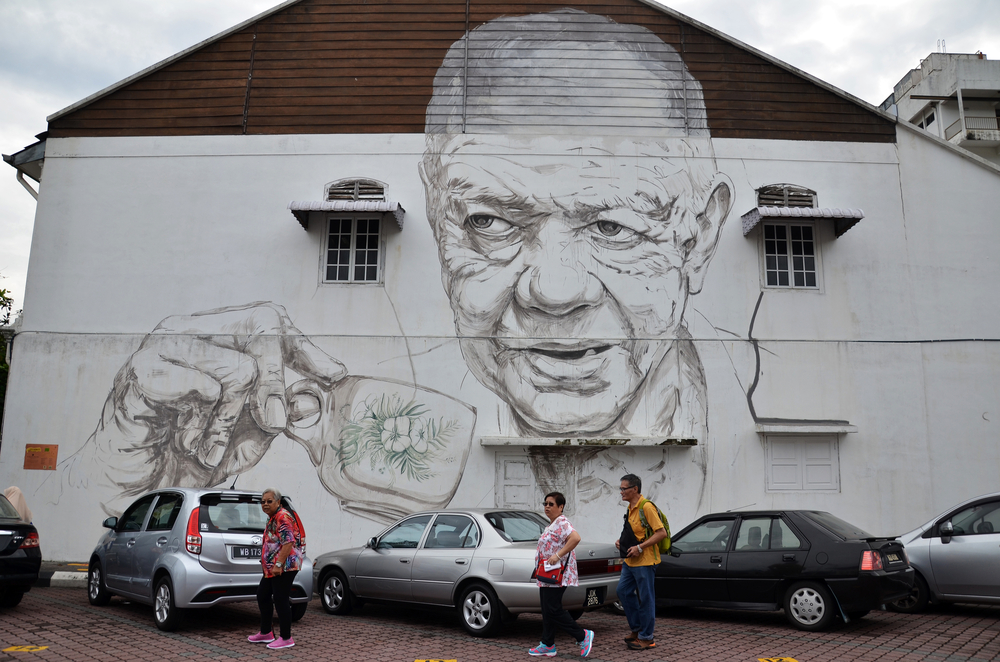 Like the entire country, Ipoh is a melting pot of cultures. People in Ipoh are multi-lingual, often speaking at least three languages. Many speak Malay and English as well as one other language, be it Hakka, Hokkien, Mandarin, Cantonese, Teochew, Tamil, Malayalam or whatever their mother tongue is. They'll help you find your way around, point you in the direction of great food that only locals know about, and be generally welcoming.
Ipoh is also filled with a collection of wall art murals painted by the same artists who graced Penang with his artwork, Ernest Zacharevic. As you walk around town, you'll definitely come across some beautiful murals that showcase the old town charms of Ipoh, like the old man enjoying his Ipoh white coffee. You can also ask someone to show you around. Ipoh natives are proud of their city, and they will gladly share the best of it with you.
4. There's just so much nature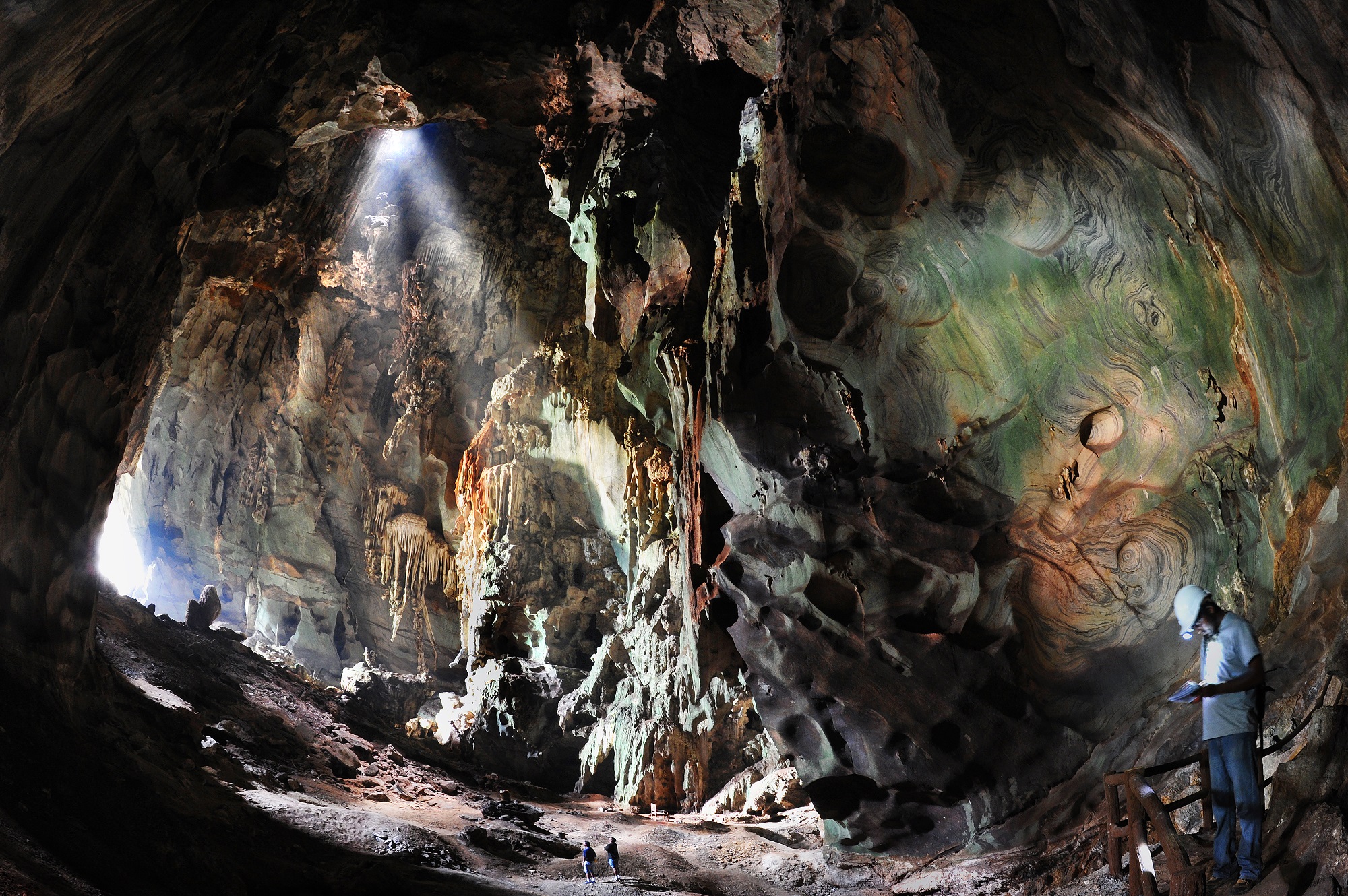 Ipoh is also famed for its nature sites. There are magnificent limestone caves like Gua Tempurung, Gua Datok, and 6th Mile Tunnel; the stunning Mirror Lake at Gunung Rapat; and temples built into caves such as the Kek Lok Tong and Sam Poh Tong temples. There are also night-time natural attractions like the Lost World Hotsprings and Spa.
Another notable location in Ipoh that effortlessly combines nature and family friendly leisure is the Gunung Lang National Park that features a cascading man-made waterfall, a boardwalk over the swamp, lookout towers, campsites, and a mini zoo.
5. There are plenty of fun-filled activities you can enjoy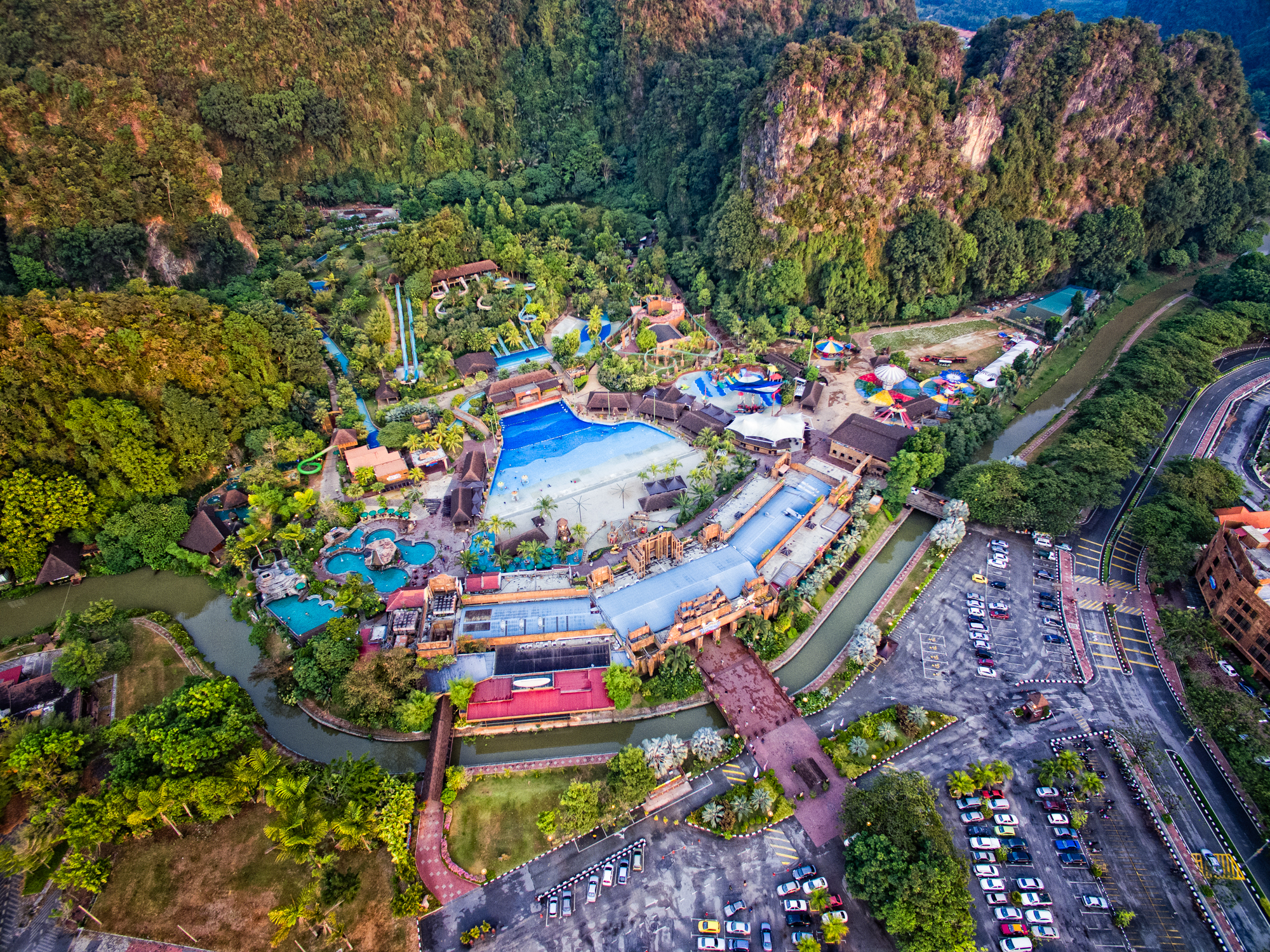 Ipoh would be quite a boring place if it weren't for the abundance of leisure activities. The Lost World of Tambun alone offers fun in seven components; the water park, amusement park, team building park, Tiger Valley, Tin Valley, petting zoo by night, and Lost World Hotsprings and Spa.
At The Lost World of Tambun, you can experience caving and rafting as well. Apart from that, Ipoh is also home to the only stud farm in Malaysia, the National Stud Farm Ipoh; and the Sunway City Ipoh Extreme Park with futsal and badminton courts, go-karting, and paintball.
6. It is rich in history and cultural heritage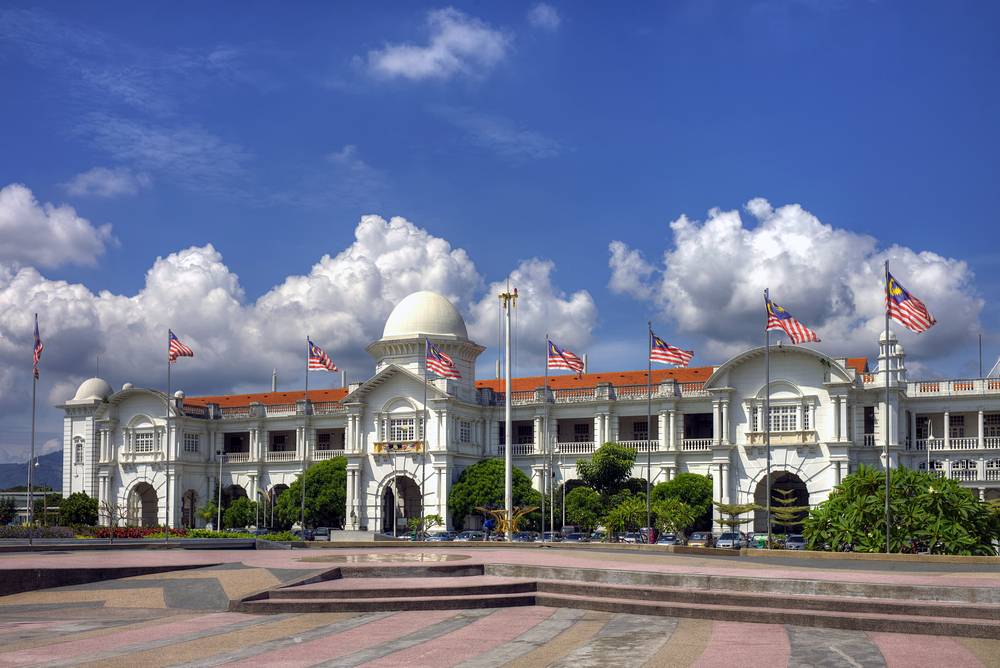 Ipoh started off as a small village in 1820s. Under British rule, it flourished during the tin rush in 1870, leading to major development and attracting foreign companies, and seeing the construction of the new railway station. The first station, a simple single-storey wooden building, was finished in 1894.
Then, in 1917, the station was rebuilt to the design of British architect Arthur Benison Hubback who also designed Masjid Jamek and Carcosa Seri Negara hotel in KL as well as several other buildings around the country. The station was then nicknamed Taj Mahal by the local residents for its resemblance to the Taj Mahal in India with its colonial styling.
Tin mining put Ipoh on the map, but by 1970, the industry all but collapsed. The Han Chin Pet Soo Tin Mining Museum is great place to delve into Ipohs tin mining history. There's also concubine lane where, according to rumours, many wealthy merchants kept their mistresses; and the Little India District where early Indian traders set up to do business.
Today, many flock to Ipoh for it's old world charm and heritage, making tourism one of its biggest industry. Fun fact: The Ipoh Railway Station was used as a filming location for the 1999 movie Anna and the King starring Jodie Foster and Chow Yun-Fat.
7. There are beautiful options for housing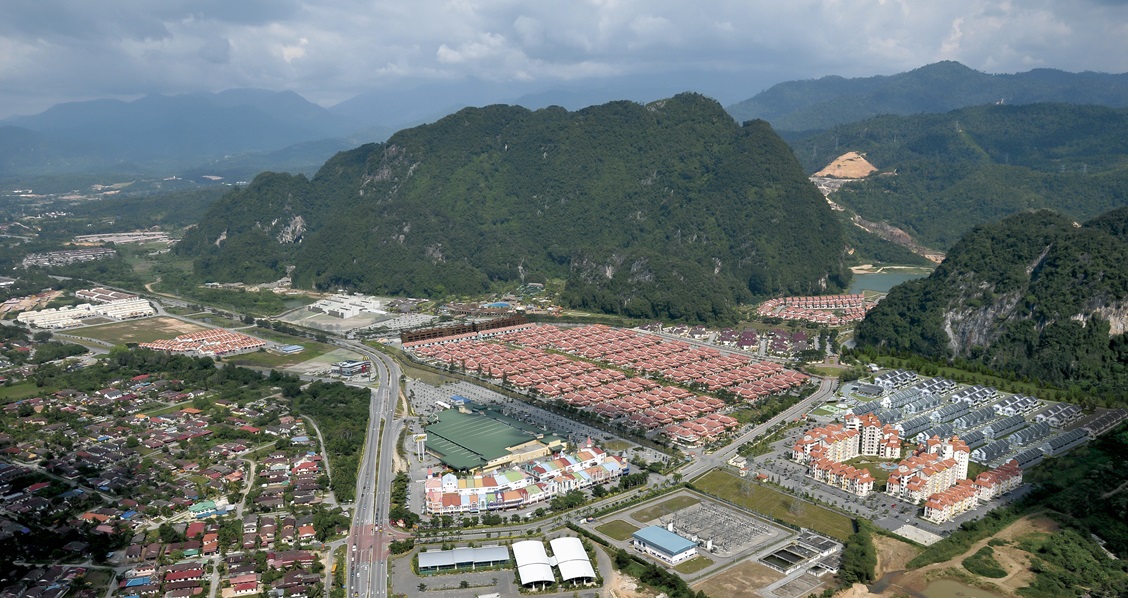 You can live within an integrated award-winning township surrounded by nature like Sunway City Ipoh, and be assured of its value, especially with future developments in the pipelines.
Sunway City Ipoh is the largest integrated township in Perak, spanning 1,364 acres which hosts The Banjaran Hotsprings Retreat, The Lost World of Tambun, Sunway College, The Lost World Hotel, Extreme Park, Giant Hypermarket, Starbucks, McDonalds, and more.
Here some options with Sunway City Ipoh:
Serene Villas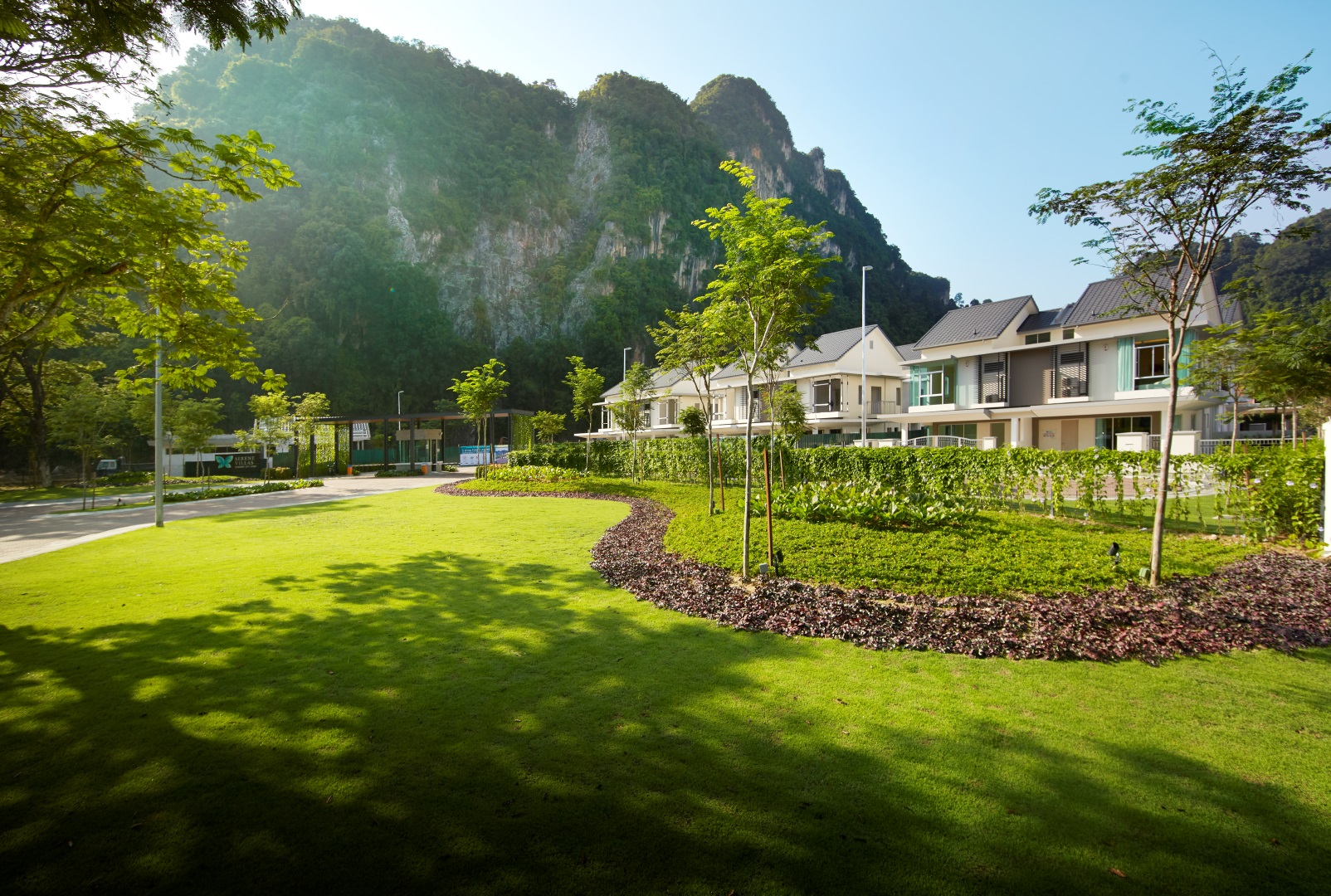 Serene Villas is a low-density gated and guarded community that prides itself on the use of eco-friendly building materials and embraced by nature.
Acreage
9.64
Total units
88 units
Acessibility
Jalan Tambun
New slip road from North-South Highway
Amenities
Garden
Outdoor gym
Reflexology path
Jogging track
Communal spaces
Education Institute
Sunway College Ipoh
Leisure
Lost World of Tambun
Extreme Park
Banjaran Hotsprings Resort
City Distances
~10 minutes from Ipoh City and major golf courses
~3 hours by train and 2 hours by car to KL
Lakeside Mansions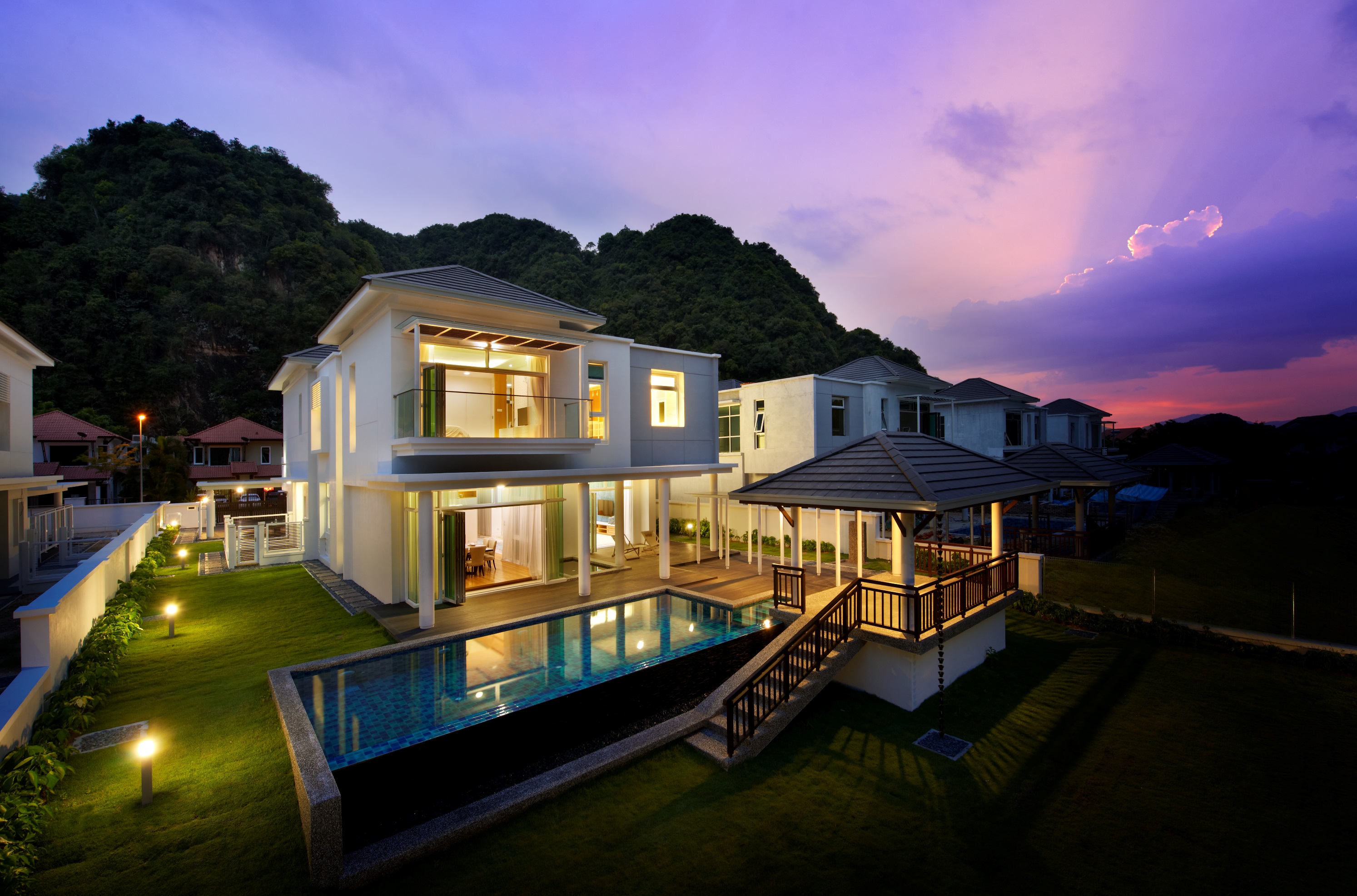 This private sanctuary introduces luxury living in the form of 2-storey bungalows set amidst limestone hills and a private lake. Each home is furnished with its own pool and gazebo.
Acreage
4.54
Total units
16 units
Acessibility
Jalan Tambun
New slip road from North-South Highway

Amenities
Huge garage that can fit at least 3 cars
Private pool with gazebo
Education Institute
Sunway College Ipoh
Leisure
Lost World of Tambun
Extreme Park
Banjaran Hotsprings Resort
City Distances
~10 minutes from Ipoh City and major golf courses
~3 hours by train and 2 hours by car to KL
Sunway City Ipoh is an upcoming development that offers comfortable living surrounded by fresh greenery and ancient limestone hills, supplemented with plenty of modern amenities. Residents can take advantage of the peacefulness of Ipoh while still having easy access to the bustling metropolitan city of KL or the buzzing island of Penang.
Photo gallery
Ipoh has it all
Ask yourself this; does a city with friendly people, tasty cheap food, beautiful natural surroundings, myriad of fun activities, and beautiful property seem like the kind of place you'd like to live?
Learn more about Sunway City Ipoh here.
---
"ExpatGo welcomes and encourages comments, input, and divergent opinions. However, we kindly request that you use suitable language in your comments, and refrain from any sort of personal attack, hate speech, or disparaging rhetoric. Comments not in line with this are subject to removal from the site. "
Comments