With over a quarter century of various pub ownership under his belt, and coming up on 20 years in the Malaysian capital, Geoff Siddle is about as well-versed an expat as you could ever hope to find in all things pub-related, and he certainly knows a thing or two about life and business in Malaysia.
A self-described "expat brat" who left the UK at an early age and never looked back, Sid's Pub owner Geoff Siddle grew up in Hong Kong and did "tours of duty" in Macau and Singapore, too. But it looks like the lifelong traveller has set down roots here in Malaysia.
Today, Geoff lives with his own family in Bangsar, and he's not even the only Siddle who calls Malaysia home: his parents live in Seremban and he has a brother living in the KL area.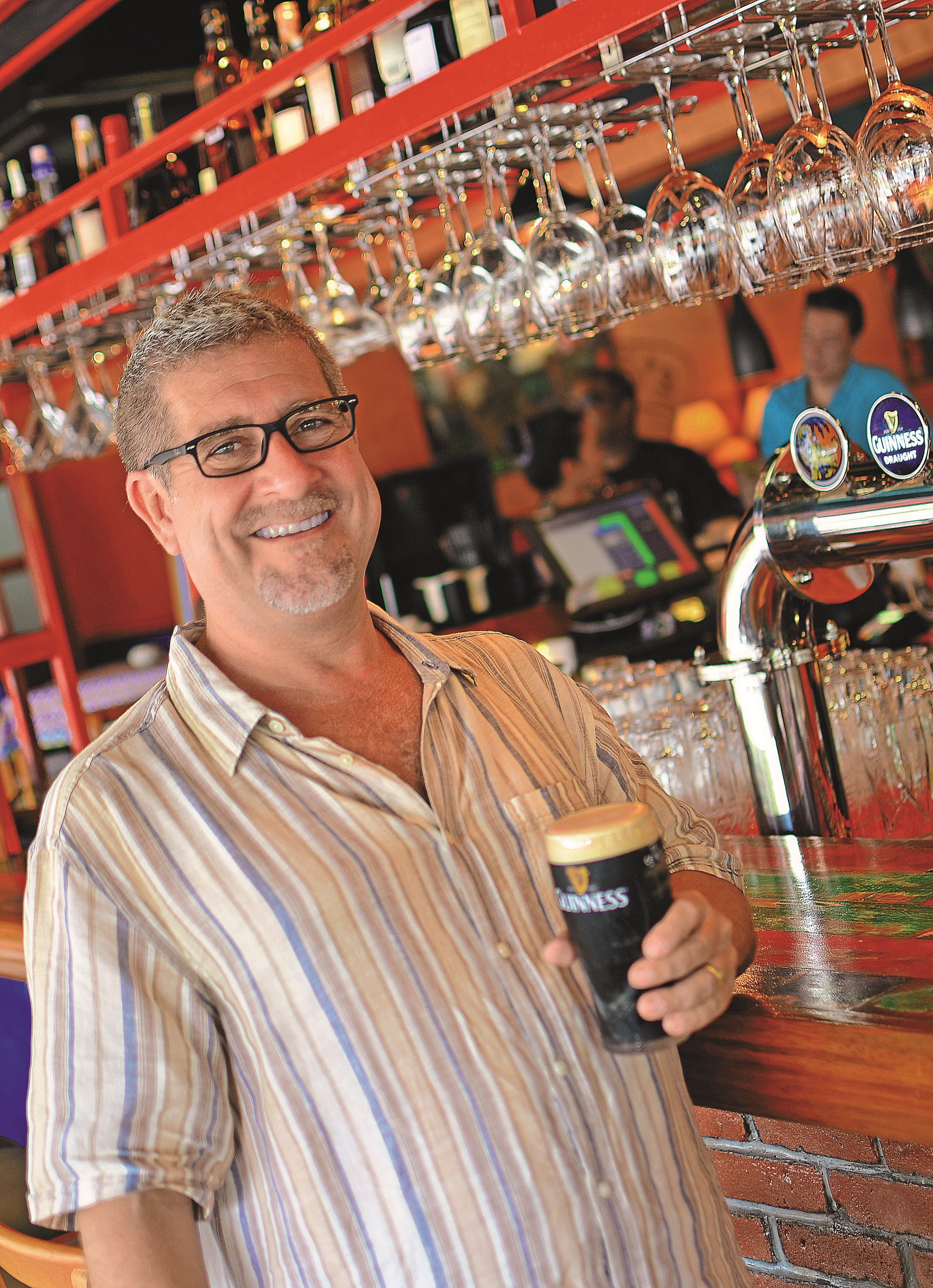 His story is pretty straightforward: After initially running a pub on Changkat Bukit Bintang, Geoff worked with Finnegan's Pub for a time. Wanting to scratch the ownership itch, he enquired about the prospect of buying in as a partner.
When he was rebuffed, Geoff left to open his own pub, and the first Sid's opened its doors in TTDI in 2007 and has grown steadily in the years since with well-trafficked branches in Bangsar South, Bukit Tunku, and Damansara Heights.
Three years ago, he branched out from the English pub concept and opened El Sid's in Medan Damansara, a colourful corner bar with a decidedly Latin American theme. Success followed there, too, and just a year and a half later, Geoff had the opportunity to branch out yet again, this time opening a motorcycle-themed pub – cleverly called Sid's Handle Bar – attached to a motorbike customising shop in Bangsar.
"It was an entirely different direction," he explained. "We get a lot of the Harley guys coming in there and it's a fun place. But after changing it up with two different themes, I wanted to return to the original concept for the next place." That "next place" came in the form of a satellite pub at the KL Golf and Country Club, who approached Geoff about opening an outlet there. The pub opened in 2015 next to KLGCC's driving range, which is open to members and nonmembers alike, and gives golfers a place to relax with a cold beer.
But it's that most elusive prize, the pub Geoff has been dreaming of for years, which has finally become a reality. "Malaysia is the nicest place in Asia to live," Geoff said pointedly as we chatted and discussed his latest venture, this time a pub that reflects that long-held dream come true, "and one of my favourite places is Melaka. I've been holidaying down there for close to 30 years, and for probably 25 of those years, I've had my eye on this one place on the Melaka River, near the Christ Church square. I have dreamed of having my own operation there and have long thought it would be the perfect place."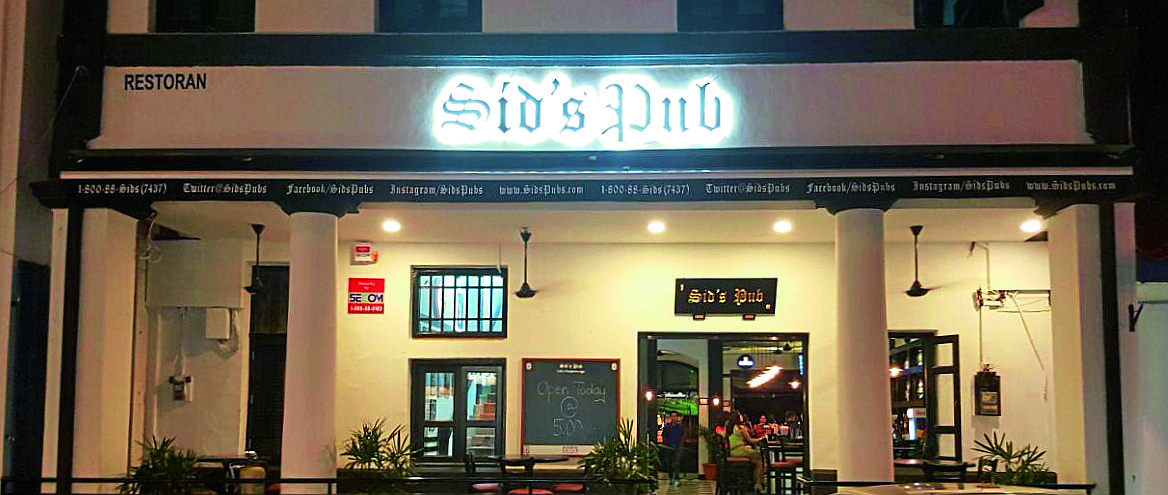 Several months ago, after years of inquiring, inquiring again, and patiently waiting, the building became available and Geoff signed a lease for the first Sid's Pub to be located outside of Greater KL. "We've spent months renovating it, and it's every bit as amazing as I dreamed it would be," he told me. "Three sides of the pub have views of the river and it's of course very near the historic Jonker Street, too, a real traditional black-and-white English pub, right in the heart of Melaka. It's a two-storey building, so the pub is downstairs, and we've also incorporated a unplugged-style jazz and blues bar upstairs."
Geoff is a big fan of the neighbourhood pub concept, so while his establishments may lack a lot of loud splash and flash, they're long on comfort and authenticity. As anyone who has ducked into one of Sid's Pubs can attest, it's a little slice of England right in KL – and now in Melaka.
And what's next, as the Sid's Pub brand comes up on its 10th anniversary soon?
"I'm looking at Ipoh and Penang next," Geoff laughed. "As soon as I can find just the right places there." Clearly this entrepreneurial expat has found his dreams coming true in Malaysia.
To learn more about Geoff's popular and award-winning collection of neighbourhood watering holes, visit sidspubs.com
This article was originally published in The Expat magazine (August 2016) which is available online or in print via a free subscription.
Comments