This September, experience an adrenaline rush like no other as over 100 daredevils jump off the KL Tower – on the same weekend as one of the biggest racing events in the world comes to Malaysia. There will also be concerts and festivals to soothe or stimulate music and dance lovers around the country.
1. Simple Plan live in KL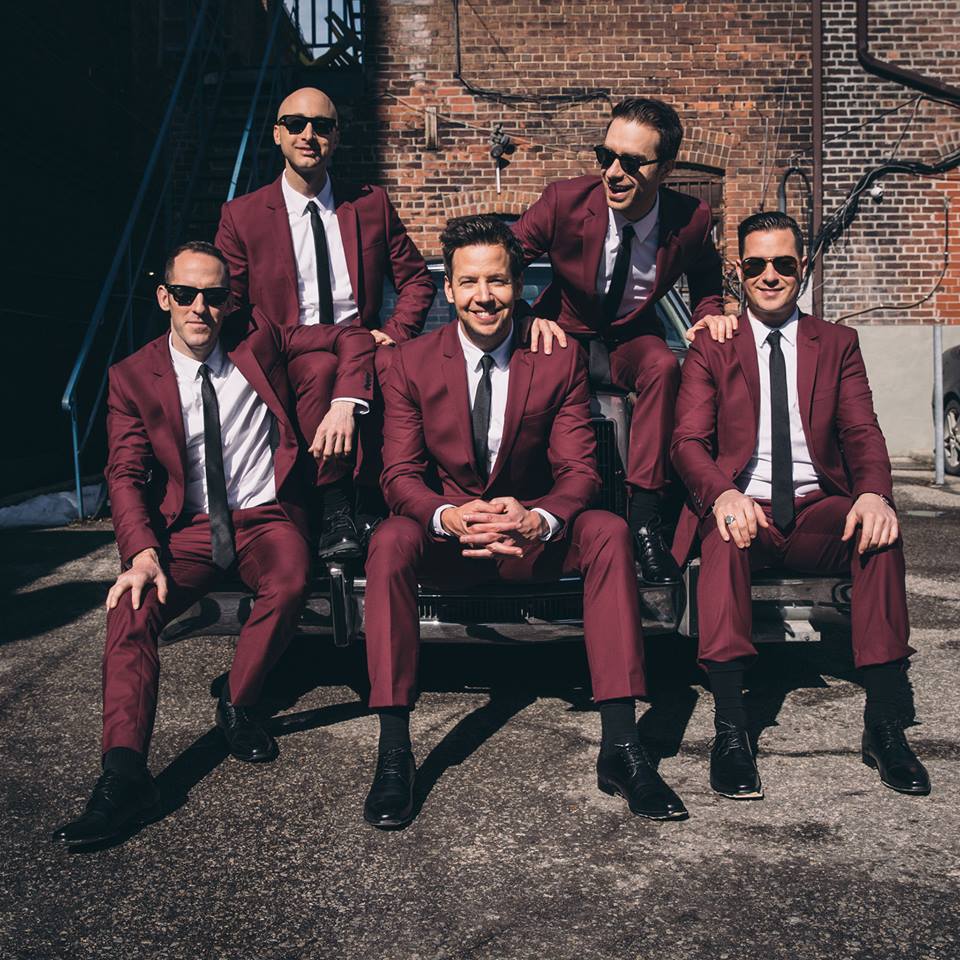 A little over five years after their last visit to KL, Canadian pop-punk band Simple Plan is back on tour with their fifth studio album, Taking One for The Team. The five-piece band will be presenting an energetic show to their fans in Malaysia – rocking out new tunes from their latest album like Singing in the Rain, as well as older hits like Perfect and Welcome to My Life.
Venue: KL Live, Life Centre, Jalan Sultan Ismail
Date: 7th September, 8.30pm
Tickets: RM188 | RM288 | RM388
Website: ticketcharge.com.my
2. Sibu International Dance Festival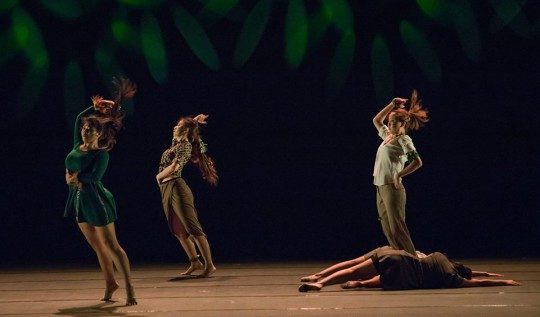 Having debuted in 2012, the Sibu International Dance Festival has become an annual dance event where local and international dance participants show their prowess. Similar to previous years, the fifth edition of SIDF this month will bear witness to approximately 200 dance artists from 11 countries performing various dance genres from traditional folk dance to street dance and classical ballet to creative contemporary dance. There will also be workshops and conferences for attendees to share and showcase various genres of dance.
Venue: Sibu, Sarawak
Date: 9th to 13th September
Tickets: RM25 | RM50
Website: sidfestival.com
3. Rhythm of Kinabalu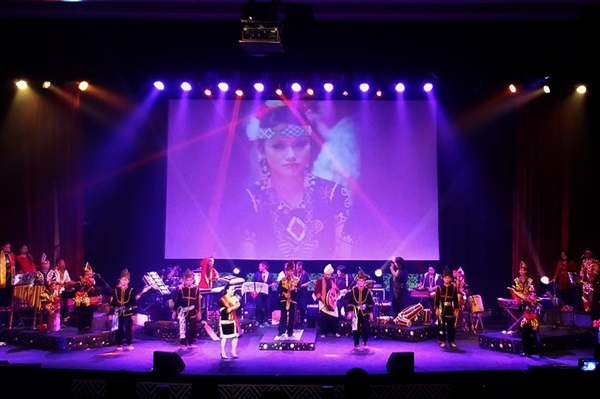 Delight in the sounds of Sabah during the Rhythms of Kinabalu concert in Kota Kinabalu. Held at the National Department for Culture and Arts (Kompleks JKKN) Auditorium, the concert showcases Sabah's rich ethnic musical heritage featuring traditional instruments such as the sompoton, gambus, suling, bungkau, kulintangan, and gong. This concert will also feature Sarawak's iconic musical instrument, the sape.
Venue: Kompleks JKKN, Kota Kinabalu, Sabah
Date: 10th to 11th September
Tickets: RM 100 | RM50 | RM30
Tel: +6088-237 052 / 051
4. Borneo International Bird Festival 2016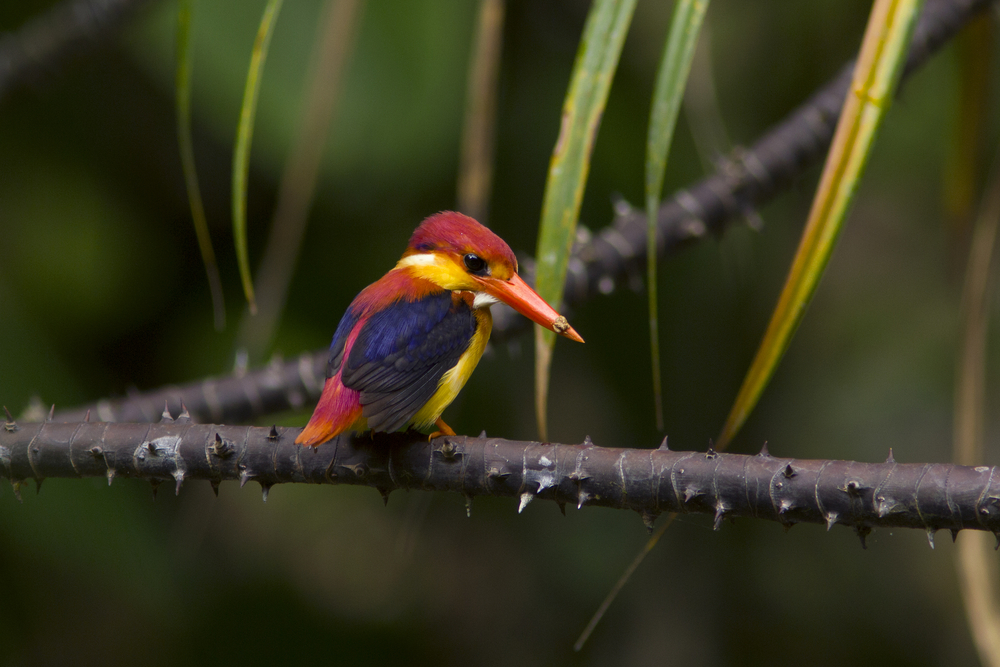 Sabah is renowned for its rich wildlife, especially birds. A haven for bird enthusiasts, there is an accumulated record of 688 resident and migratory species of birds in Borneo with 60 endemic species, 33 of which are endemic to Sabah.
This three-day event will showcase hundred of species of birds and showcase various activities such as a Bird Race, Bird Photography Contest, Talks and Photography Workshops, Booth exhibitions, and a Youth Camp.
Venue: Rainforest Discovery Centre, Sepilok, Sabah
Date: 15th to 17th September 2016
Website: www.borneobirdfestival.com
5. Scott Bradlee's Postmodern Jukebox live in KL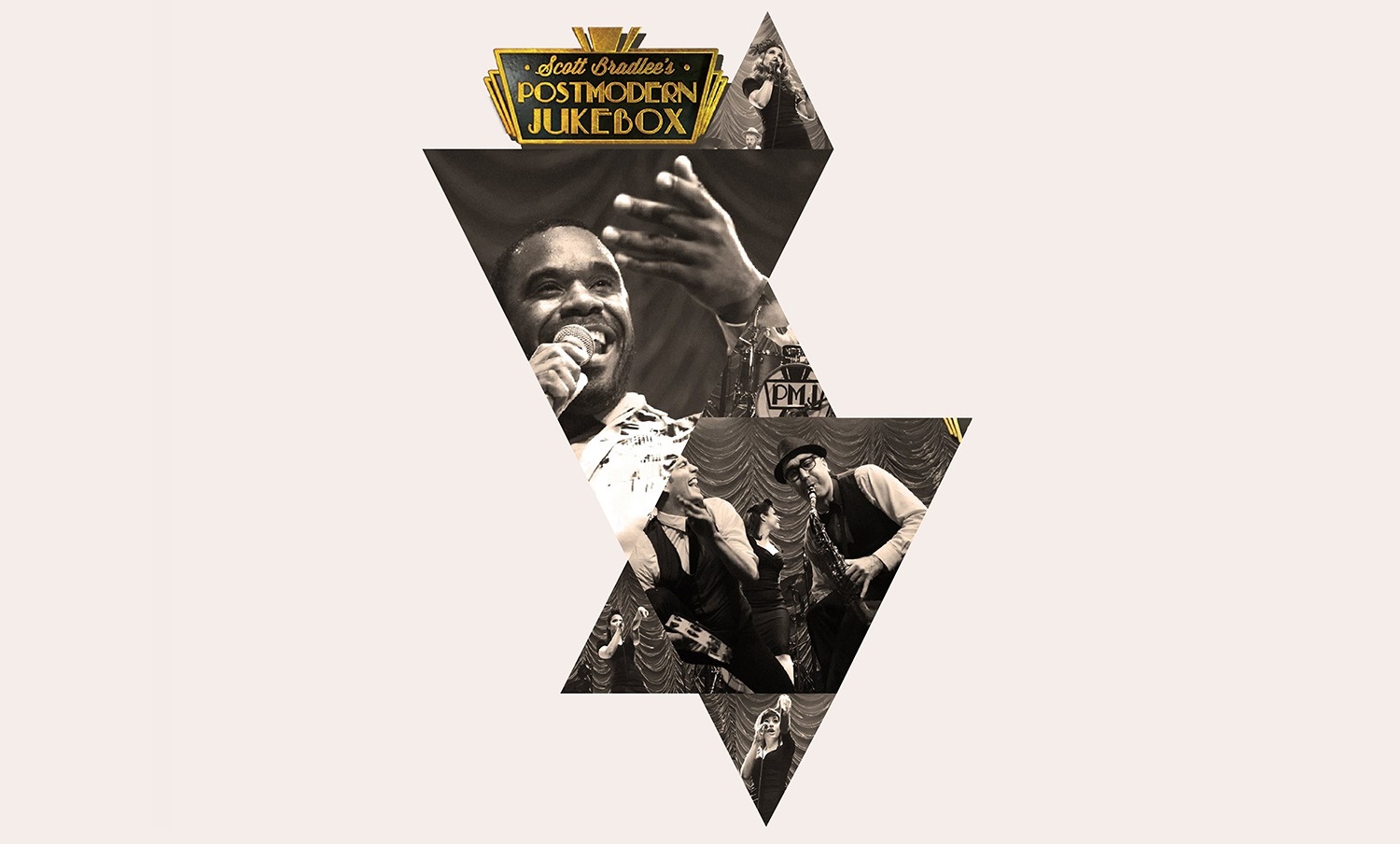 This genre-busting group of musicians and vocalists rebrand modern pop hits in the style of jazz, ragtime, and swing classics of the 1920s – 1950s. Arranger and producer, Bradless, has assembled a multi-talented group of performers who rework versions of popular modern songs.
These cover videos have become viral sensations with millions of views on YouTube. Postmodern Jukebox has developed a niche and put on a live show unlike any other.
Venue: KL Live, Live Centre, Jalan Sultan Ismail
Date: 24th September, 7.30pm
Tickets: RM158 | RM188 | RM288
Website: ticketpro.com.my
6. Borneo International Kite Festival 2016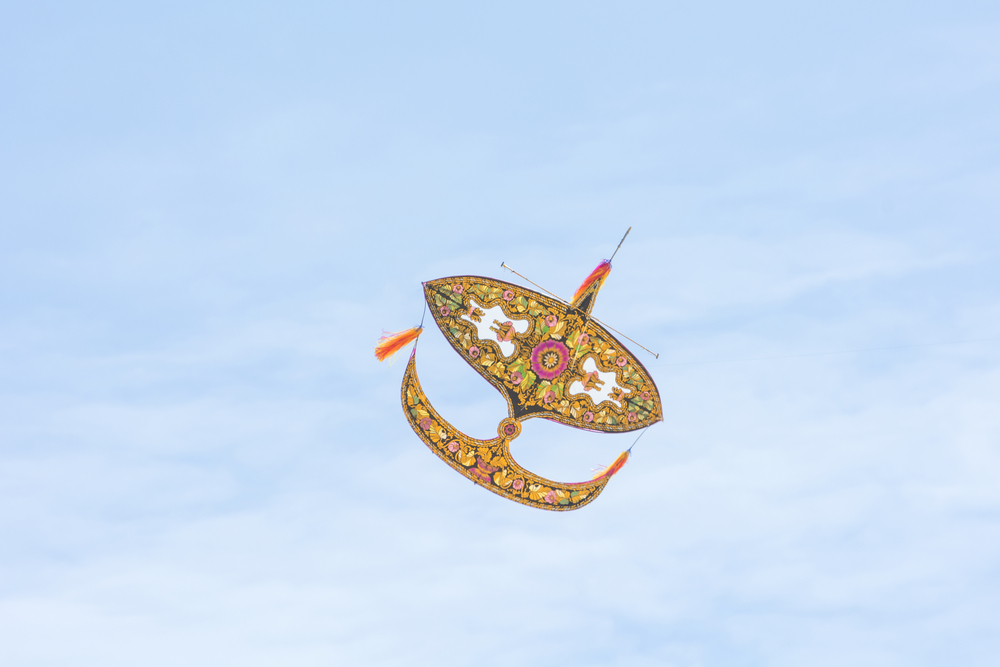 You will find both amateurs and professionals joining in the fun with their families as they let their homemade kites soar through the sky. Locals from as far as Kuching, Sibu, Miri, and even Brunei and Sabah will grace this event where you can learn how to make kites, even the traditional Malaysian 'Wau' moon-kite (see photo). There will also be cultural performances, food, and fun.
Venue: Old Bintulu Airport, Bintulu, Sarawak
Date: 28th September – 2nd October
Website: www.borneokite.com
7. F1 Petronas Malaysia Grand Prix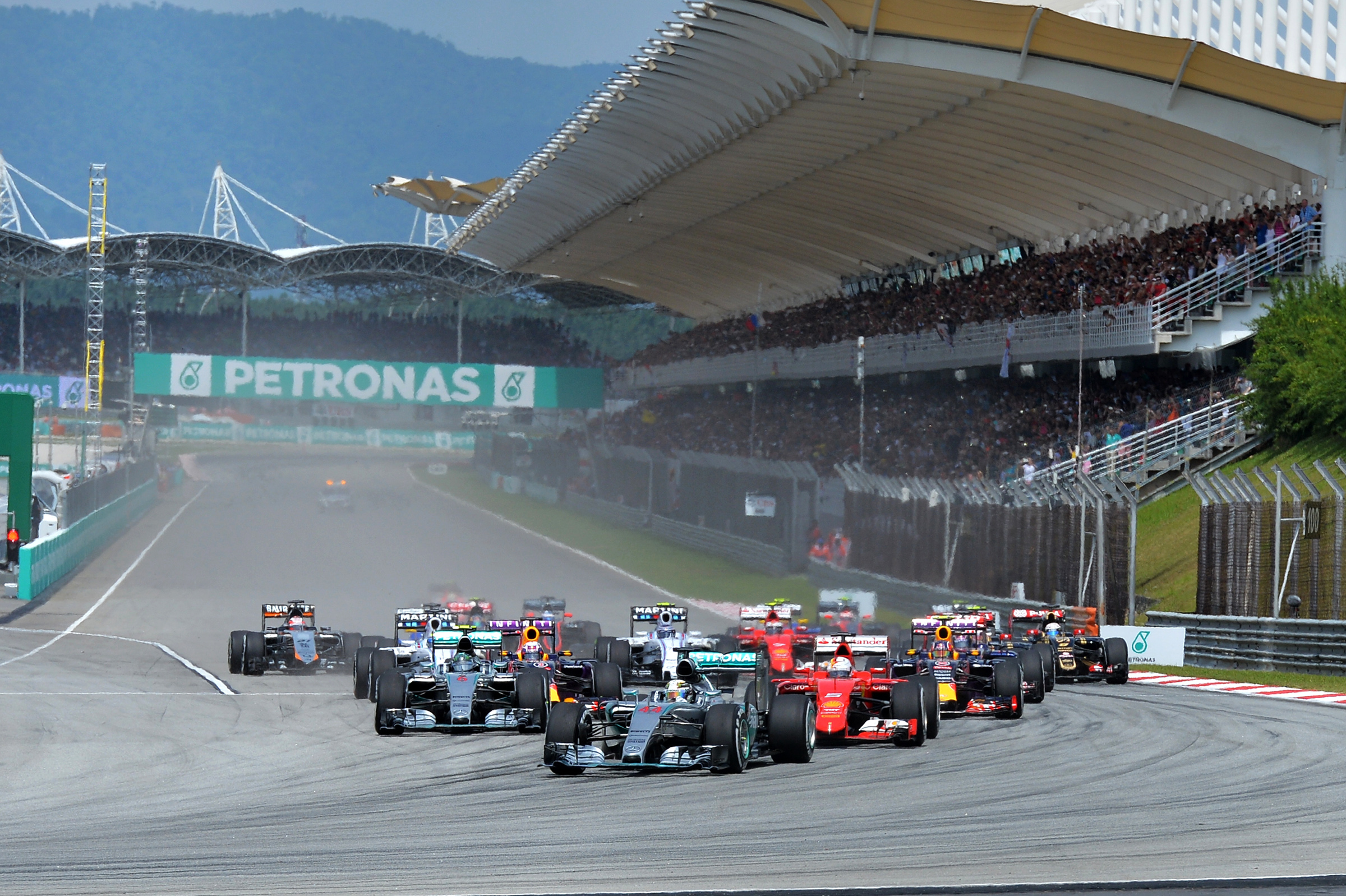 The F1 Petronas Malaysia Grand Prix takes center stage at the Sepang International Circuit. Watch adrenaline-pumping action at one of the most highly-anticipated events on the calendar for those with a need for speed.
With all the biggest names in the business in town, there will be plenty of activities going on to keep everyone hyped long before and after the race, including a post-race concert featuring R&B superstary, Usher.
Venue: Sepang International Ciruit
Date: 30th September – 2nd October
Tickets: From RM129 – RM7,799
Website: tickets.formula1.com
8. KL Tower International Jump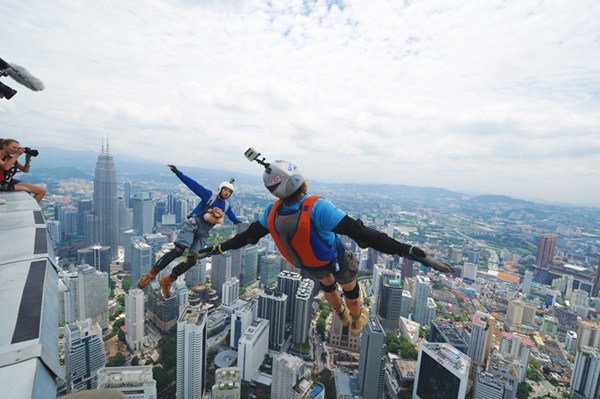 The prestigious and internationally-acclaimed extreme sports event, KL Tower International Jump Malaysia (KLTIJM), is back for 2016, taking centre stage at the KL Tower Open Deck at Tower Head 5 (TH05) – 300 meters above sea level.
Previously known as BASE (Building, Antenna, Span, Earth), the annual event offers enthusiasts the opportunity to jump off the KL Tower. For those not keen on jumping off a buildings, you can sit back and watch as over 100 jumpers take off from the one of the tallest towers in the country, before parachuting away to a landing site.
Venue: Kuala Lumpur Tower, Tower Head 5
Date: 30th September to 2nd October
Website: www.menarakl.com.my
---
"ExpatGo welcomes and encourages comments, input, and divergent opinions. However, we kindly request that you use suitable language in your comments, and refrain from any sort of personal attack, hate speech, or disparaging rhetoric. Comments not in line with this are subject to removal from the site. "
Comments