Starting at 10am, this Saturday, 19 November 2016, will see the fifth in the series of the Bersih rallies, a movement that is gaining traction across the world. Thousands of Malaysians will be gathering in Kuala Lumpur and marching to Dataran Merdeka (Independence Square) demonstrating for for electoral reforms and a change in the distribution of power in Malaysia politics.
There have been four Bersih rallies in Malaysia; for some background on what Bersih is, check out this article: https://www.expatgo.com/my/2016/11/15/bersih-heres-need-know/
What to bring
The weather in Malaysia will bring either extreme heat (especially in the city) or a heavy downpour (especially at the year's end). With the streets being closed off to accommodate rally, shops and stalls may choose to shut down for the day. Therefore, it is essential to carry a bag with a water bottle, snacks and sweets, a face towel and spare clothes along with a raincoat. Other things you should bring along – some for more extreme circumstances than others – are:
Identity card or passport (for non-Malaysians)
Small amount of cash and one debit card. Leave your expensive jewellery and big amounts of money at home.
A power bank for your phone – also keep your phone secure with a passcode and backup your phone to your PC at home in the case of pickpocketing.
Bottled water. Two to three 500ml bottles should suffice.
Small packets of salt to mix with water to create a saline solution to help with the stinging and choking in case tear gas is deployed.
If you wear contact lenses, we'd suggest that you wear glasses instead, for the same reason as 5.
Plastic bags for disposing of your rubbish appropriately since public bins will likely be overflowing after a couple of hours.
Required medication such as inhalers and insulin.
Bersih's Official Facebook page also announce the sale of official Protest Kits for RM40 which includes a set of two flags, two raincoats, a bag, a face towel, a lanyard and a book on your rights and police authority. Get yours here today.
Code of conduct
Rallies are usually emotionally-charged situations. Thousands of people will be in attendance, the vast majority friendly but perhaps not all. It is important to behave respectably and calmly at all times to ensure a smooth and peaceful rally. We might also suggest you leave the children with a family friend if you're planning on rallying.
Do not:
Litter or vandalise public property. Remember that little plastic bag? Here's when you'll need it.
Use foul language or make racist or sexist remarks.
Push and shove in crowded places or act aggressively.
Bring weapons.
Provoke police officers or the authorities on duty.
What are your rights?
It is crucial for rally participants, and just about anyone, to know their basic legal rights. Over the years, many Bersih rally-goers have been arrested for various reasons, so you should be prepared for the eventuality of things going south. The Red Book released by the Malaysian Bar explains, in simple terms, your basic rights and the appropriate responses you should make in case you are apprehended. Examples are as follows:
When a police officer not in uniform stops you, you should say: "Please, show me your police authority card".
The police cannot arrest you just because you are a potential witness and they want to take a statement from you.
You may exercise your right to remain silent and are entitled to a lawyer.
You may not be detained for over 24 hours without a remand order.
There are four types of body searches – pat-down, strip, intimate and intrusive –  some of which demand the presence of a senior-ranking of police officer to conduct.
Download the Red Book to read more about your rights.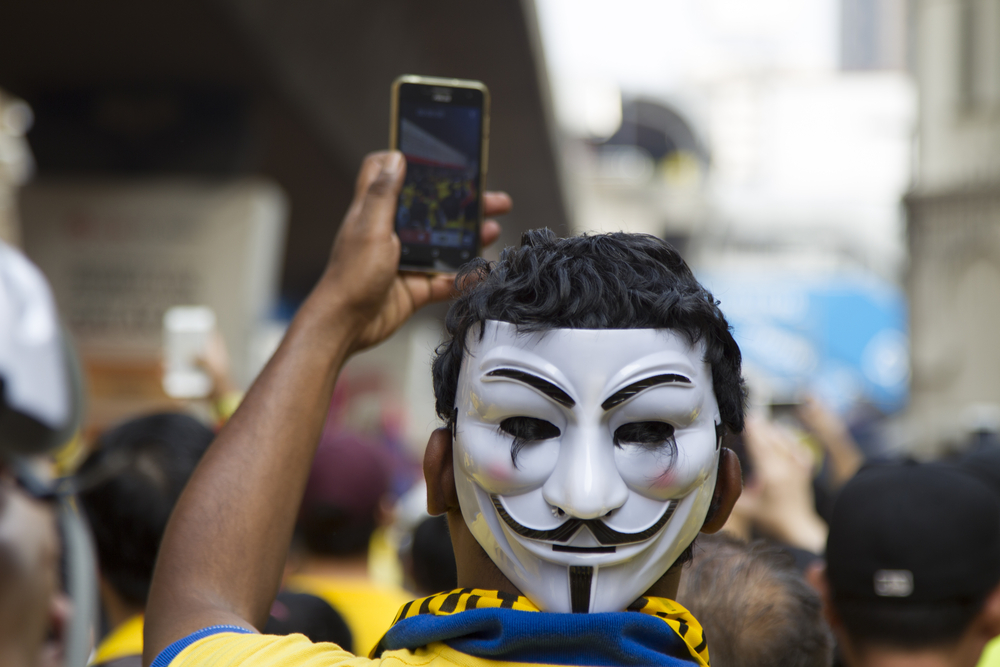 Legal aid offices
There will be volunteers from the Malaysian Bar on site to help those in need or those who have questions. In the case of being arrested and brought in for questioning, as mentioned above, you have the right to a lawyer. You can contact any of these Legal Aid Centres run by the Malaysian Bar if you require legal help.
Bar Council Legal Aid Centre (KL)
SMS 016-408 6264 or 017-341 6239
Provide details such as your name, IC, telephone number and locations of person arrested.
Kuala Lumpur Legal Aid Centre
Level 2, Wisma Hang Sam
1, Jalan Hang Lekir
50050 Kuala Lumpur
Tel: 03-2072 2050 / 03-2072 2051 / 03-2072 2052
Selangor Legal Aid Centre
No. 41-A, Jalan Bola Jaring 13/15
Seksyen 13, 40100 Shah Alam
Selangor
Tel: 03-5510 7007
Kuala Selangor Legal Aid Centre
No. 32, Jalan Bendahara 1/1
Taman Bendahara
45000 Kuala Selangor
Selangor
Tel: 03-3281 2428
The Bersih 5 route and roads to avoid
Below is a map showing the approximate route of the rally this weekend. There will be two meeting points, the first being Dataran Maybank at Jalan Bangsar just next to the Bangar LRT Station, while the second is further up the route at Masjid Neagra.
Rally-goers who gather at Dataran Maybank will make their way towards the city centre on Jalan Bangsar, Jalan Travers, and Jalan Damansara before joining up with people from Masjid Negara. The entire rally will then head towards Dataran Merdeka via Jalan Raja, if it's not blocked like it was last year. Just follow the crowds if you're not sure where to go.
The best way to join the rally would be to take the LRT to Bangsar station and go from there since driving into the city will be absolutely manic. Joining in from  Masjid Negara will be a little more difficult since there's no public transport that goes directly there; you could take the LRT to Pasar Seni and walk for 10 minutes or take Grab / Uber / taxi to Masjid Negara.
For anyone wanting to attend – or avoid – the rally, start your journey tomorrow morning, because once the crowd makes its way into town – from about 9am onwards, the traffic will be horrendous.
---
"ExpatGo welcomes and encourages comments, input, and divergent opinions. However, we kindly request that you use suitable language in your comments, and refrain from any sort of personal attack, hate speech, or disparaging rhetoric. Comments not in line with this are subject to removal from the site. "
Comments