Southeast Asia is possibly the most vibrant, colourful and exciting region on Earth. Each and every country in the area has countless celebrations and festivals happening throughout the year. No matter which season you travel, you're bound to come across some sort of festival – be it a street party, cultural affair, or religious celebration. Also, people in this region also tend to be extremely friendly and welcoming, which makes it a lot easier for anyone who's up to experiencing different culture.
Here are our picks of some the most enjoyable festivals in Southeast Asia – maybe just enough to inspire you to join in the fun:
1. Songkran (Thailand)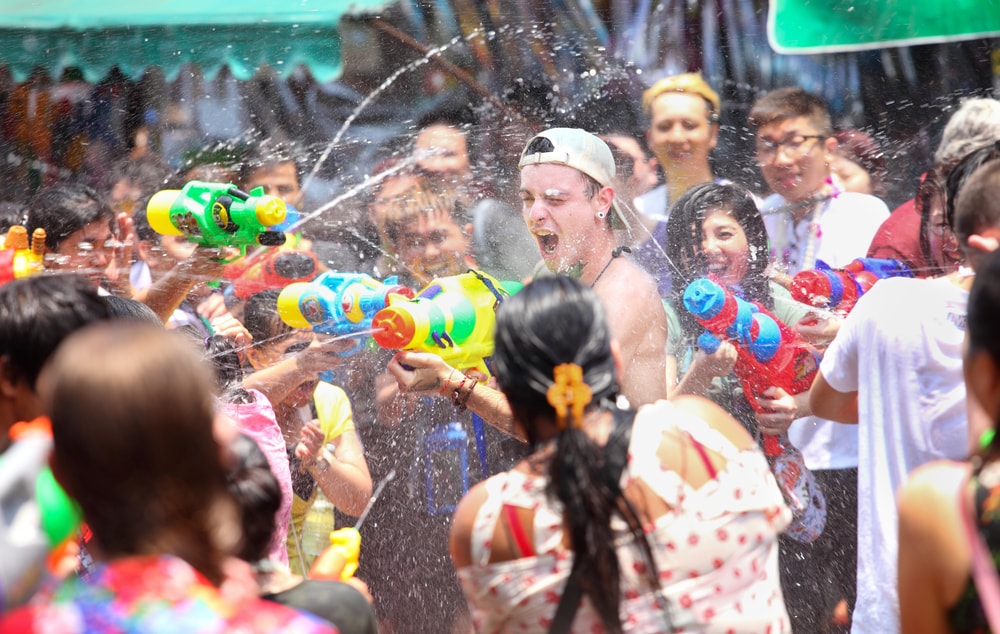 As a child, do you remember playing water gun with your siblings or friends? The joy of splashing water on your opponent and getting them soaked is totally an ecstatic experience. Sadly, as an adult, we hardly get the opportunity to do that. Well, if you visit Thailand from the 13th-15 April, you're guaranteed to experience this fun moment again.
Songkran, also known as the Thai New Year's festival is regarded as the world's biggest water fight that sees both the young and old generations coming together for a friendly war of waters. Armed with buckets, bowls, water guns, and even hoses, people make their way to the streets of Thailand and drench anyone they see with water. So, book your flight tickets now and experience the best water fight ever! Tip: Don't expect to stay dry for long!
Where: All over Thailand, but Chiang Mai has perhaps the craziest celebration!
When: 13th April, but the holiday period includes 14th-15th April.
2. Holi (Malaysia)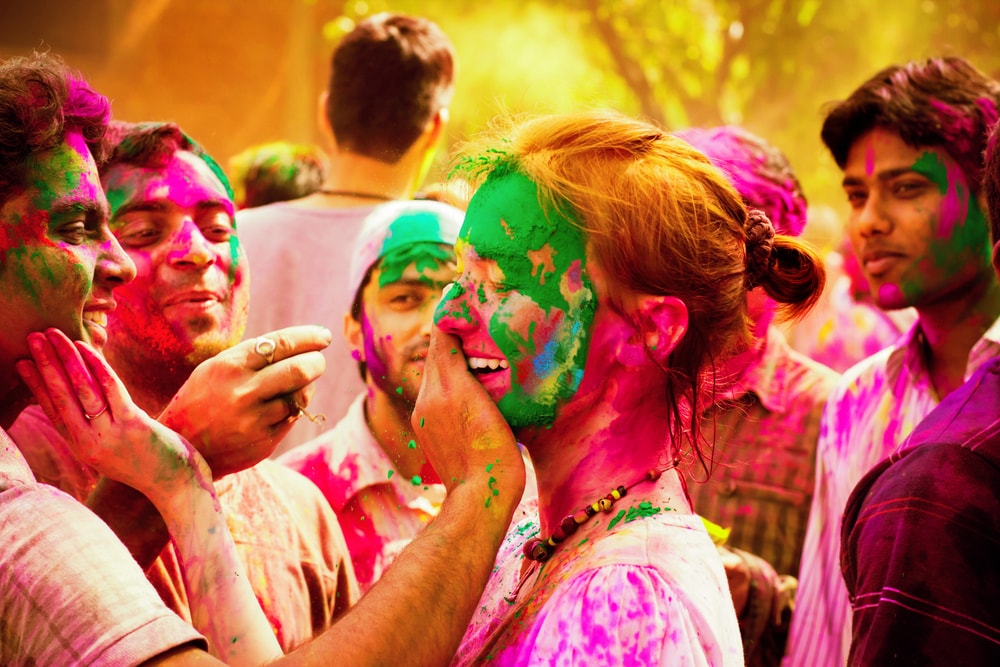 Besides Songkran, Holi is another festival that will bring out the child in you. Better known as the Festival of Colours, Holi a traditional Hindu religious festival that has people painting each other with coloured powder.
Although the festival is widely celebrated in India, Nepal, and Pakistan, the event has grown in popularity with non-Hindus across Southeast Asia, including Malaysia. As such, a smaller-scale celebration takes place every year at the Shree Lakshmi Narayanan Temple in Kuala Lumpur. During the event, a large number of dancing and laughing celebrants come together and throw vibrantly coloured powder on each other in a celebration of joy and goodwill. Tip: Wear something white so the colours will be more visible on you.
Where: Shree Lakshmi Narayanan Temple, Kuala Lumpur.
When: March
3. Athi-Atihan (The Philippines)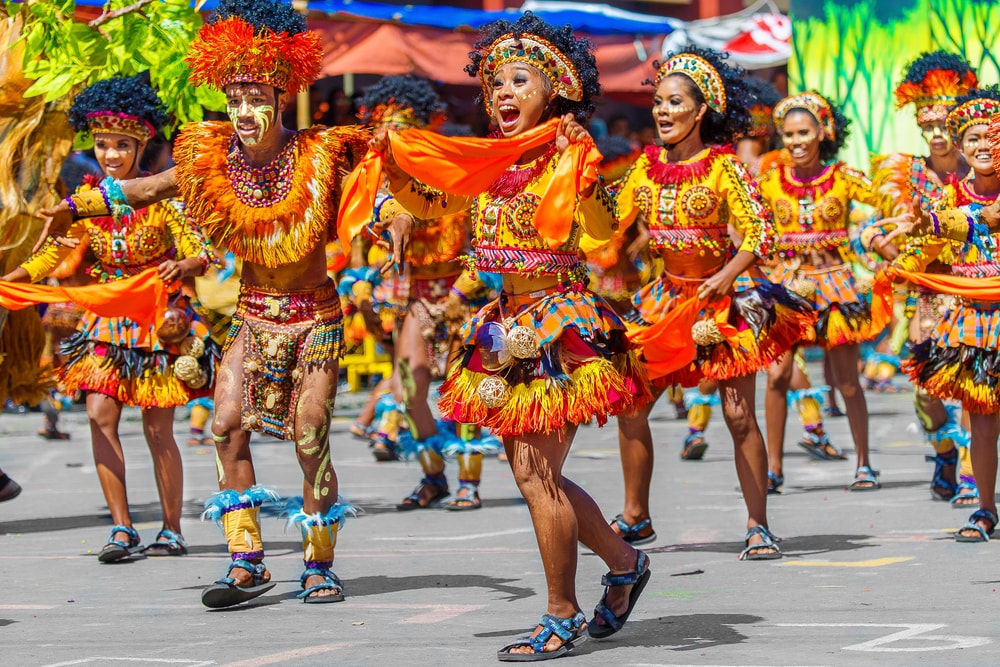 If you've always dreamt of attending the vibrant Carnival of Brazil, but it's just too far, then you're in luck, because the Philippines offers something similar. Ati-Atihan is quite easily the region's most high-spirited and lively fiesta of all time. Held each year in honour of Santa Niño (the baby Jesus), the event is a carnival-like fashion festival that sees a combination of tribal dance and music, accompanied by flamboyant indigenous costumes and traditional weapons that are paraded on the street over the span of a few days.
Despite its aparent Christian leaning, this celebration is rooted as a pagan festival. The name means 'mimicking the Ati'; dark-skinned Aklan aborigines whose dress and dances are depicted in the festival. The celebration starts with novenas (public devotions) at Kalibo Cathedral, then a food festival at the heart of the town and ending with historical re-enactments.
Where: Kalibo, in the Aklan province on the island of Panay.
When: January
4. Bali Arts Festival (Indonesia)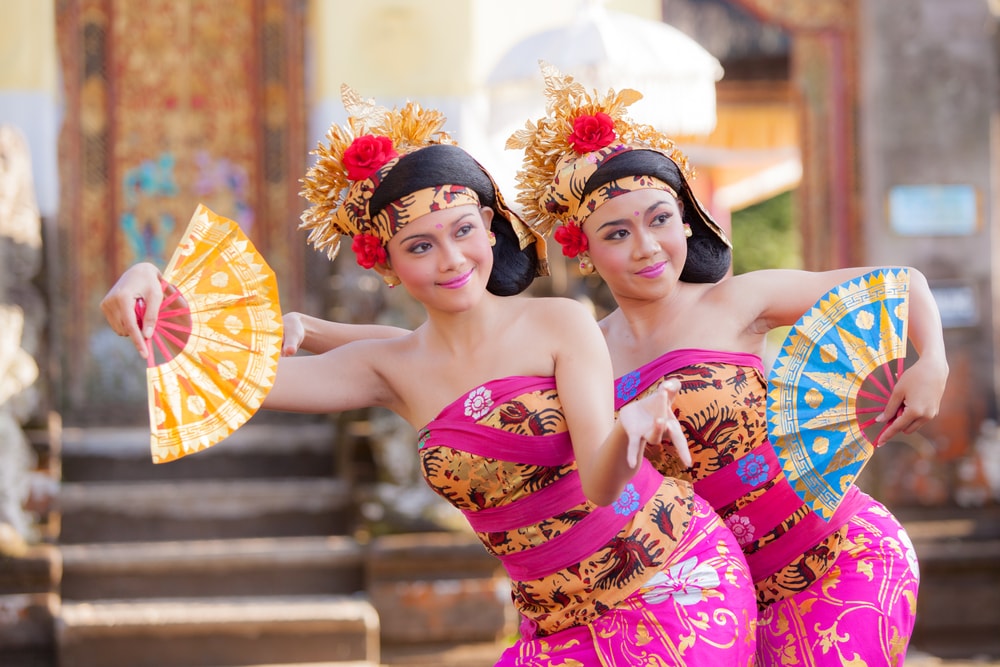 Every year, between the month of June and July, the island of Bali is transformed into a cultural carnival where audiences will get the opportunity to witness a myriad of performances.  The month-long celebration will include dance dramas (locally known as Sendratari), mask dances, musical shows, and theater exhibitions, as well as street parades, art workshops and culinary festivals. With such an array of choices, the Bali Arts Festival is definitely a must-attend for all art and cultural enthusiasts out there.
Where: Centred in and around Ubud, Bali.
When: June and July.
5. Yi Peng Festival (Thailand)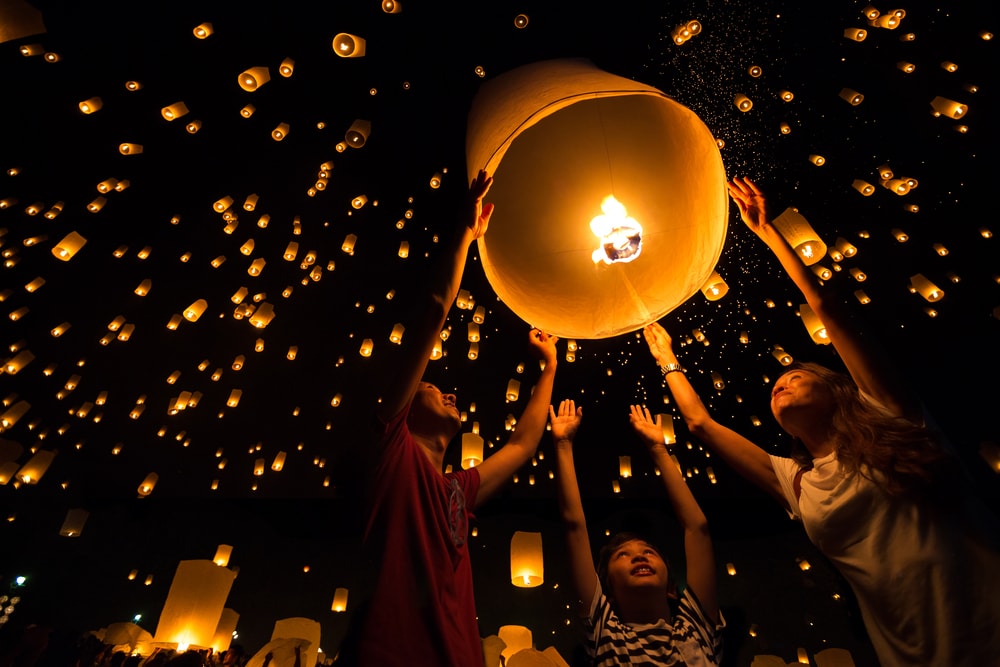 Arguably the most beautiful and peaceful celebration in Southeast Asia, Yi Peng is fondly known as Thailand's Lantern Festival. During this celebration, people of Chiang Mai gather to release lanterns or Khom Loy into the sky, creating a mesmerising and beautiful spectale. Taking place on a full moon day, the freeing of lanterns signifies 'letting go' of worries from the previous year, according to the Buddhist tradition.
Where: Elaborately celebrated in Chiang Mai.
When: November
6. Boun Suang Huea (Laos)
Planning to visit Laos at the end of October? If so, then head to Vientiane to witness the Boun Suang Huea boat racing event. Held to celebrate the end of Buddhist lent, teams from all over the country gather at the Mekong River for the race. Unlike any other boat racing event, this one is particularly unique because dragon-style boats are carved from single trees holding up to 50 paddlers each.
The festival attracts flocks of onlookers who line the river banks… singing, drumming, and cheering the participants. Although the racing event ends by sunset, the party usually continues at night with street food, loud music, and dancing taking over the city centre.
Where: Vientiane
When: October
This is just a partial list, which doesn't even include the celebrations of Tet in Vietnam, Thingyan in Myanmar, Gawai in Sarawak, Malaysia, Galungan and Kuningan in Bali, the myriad Chinese-focused festivals in several countries (Singapore and Malaysia most prominently), and many, many more. With such fun and exciting festivals happening all around Southeast Asia, it's a good idea for you to plan your holiday now so you can participate and learn about the many different cultures and celebrations in this region.
---
"ExpatGo welcomes and encourages comments, input, and divergent opinions. However, we kindly request that you use suitable language in your comments, and refrain from any sort of personal attack, hate speech, or disparaging rhetoric. Comments not in line with this are subject to removal from the site. "
Comments