Unless you've been cut off from all contact with the outside world, you would know about Coldplay's recent concert in Singapore. I'm told it was absolutely amazing. I spent the day after the concert just scrolling through my Facebook and feeling extremely envious of all my friends and acquaintances that were lucky enough to make their way to Singapore just for Coldplay.
That got me thinking: why does Singapore get all the concerts, or at least more than Malaysia? Even Indonesia gets more visiting artists than we do. It seems that when any big name artist or band decides to do an Asian tour, they just skip over Malaysia, going from Singapore to Thailand (and some of Indonesia, the Philippines, Hong Kong, China, and Japan). Why do they that do that?
After some research, it seems that getting the approvals to hold a concert by a foreign artist is actually quite a challenge in Malaysia. With the number of hoops organisers and performers have to jump through, it's no wonder many ultimately decide to just avoid Malaysia altogether.
The powers that be
PUSPAL (Central Agency for Application of Filming and Performance by Foreign Artists) is the agency in charge of coordinating all applications made for filming and performance by foreign artistes. The body has comprehensive guidelines on their website on the application process for getting permits; everything from rules for posters to lyrics, videos, venues, and required documents from various government bodies including the Customs Department, Immigration, and Ministry of Home Affairs.
There's also a dress code and code of conduct that performers have to adhere to during the show. Performers also aren't allowed to wear clothing that displays vulgar symbols or words, or anything that touches on religious issues, brands of cigarettes, liquor, or drugs. They can't remove their clothes during the performance either so you can forget about seeing Bieber's abs in real life in Malaysia.
There are also specific dress codes for women. Female performers aren't allowed to wear shorts or anything above the knee. They cannot wear anything that exposes the chest area, or skirts with high slits, or anything that is too tight or too see-through enough to display the figure. So forget Ke$ha, Beyoncé, or Lady Gaga's usual glitz and glam.
Apart from the stringent dress codes, performers are also to refrain from behaving provocatively or making any actions or gestures that are considered against the code of ethics. They can't throw objects towards the audience (water bottles, towels, t-shirts or anything else), or mingle with the audience at any time – so no crowdsurfing either.
Based on these guidelines, it seems that the Malaysian government wants to make sure any concerts or shows don't negatively influence the people or make anyone uncomfortable in this relatively conservative country. That's fair enough (though some will surely disagree). But a lot of these codes also take the fun out of concerts.
Not so simple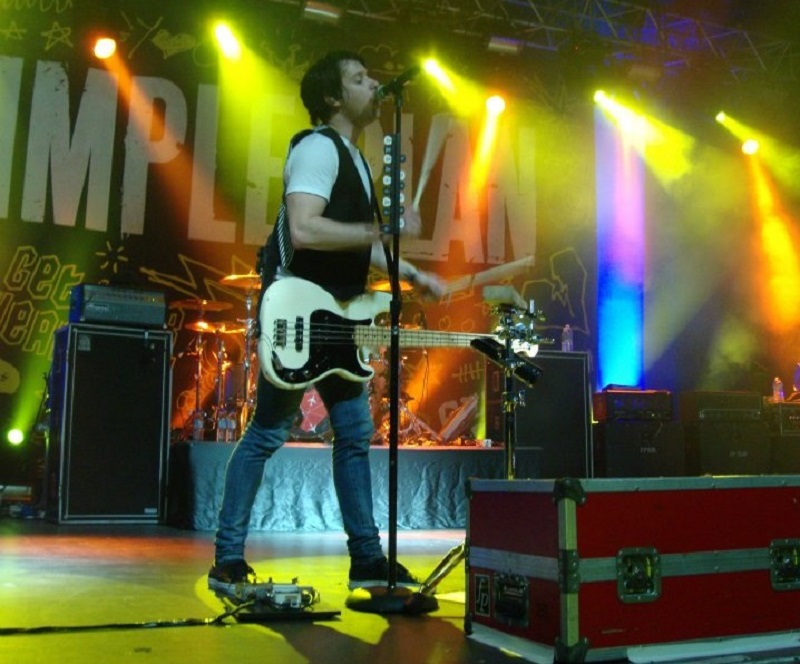 I've attended a few concerts in Malaysia and I'll admit, I did have fun. But the two concerts that were tinged with disappointment were by my favourite band, Simple Plan. I've been to their last two concerts in Malaysia, once in 2012 and the other just last year in 2016. Both times, I was expecting the concert to be as amazing as they usually make it overseas with crowdsurfing, fun conversations, and just general revelry. However, both their shows in KL were very much subdued versions of their usual high-energy, flirtatious concerts overseas. I was really looking forward to some crowdsurfing!
I still had lots of fun and it was one of the best nights of the year for me because I had the chance to meet the men who make up my favourite band, but it could have been so much better. I feel like my concert going experience could have been incredible. And at first I thought perhaps Simple Plan just didn't like Malaysia as much, so maybe that's why they didn't come here as often as they went to Australia (which is much further away for these Canadians than Asia) or why they were so reserved. But now I realise it's not them, it's my government and its many guidelines.
There have been many instances over the years where performers have cancelled their shows in Malaysia as a result of these guidelines. In 2006, the Pussycat Dolls performed in Malaysia – cue the raised eyebrows. The organisers were fined RM100,000 by the local council after the concert because the performers flouted decency regulations when they wore skimpy costumes and performed sexually suggestive routines during the concert.
In 2007, Beyoncé cancelled her concert in Malaysia and added an extra show in Indonesia where the rules are less stringent about a performer's attire and behaviour. Apparently, Beyoncé wasn't keen on the dress code.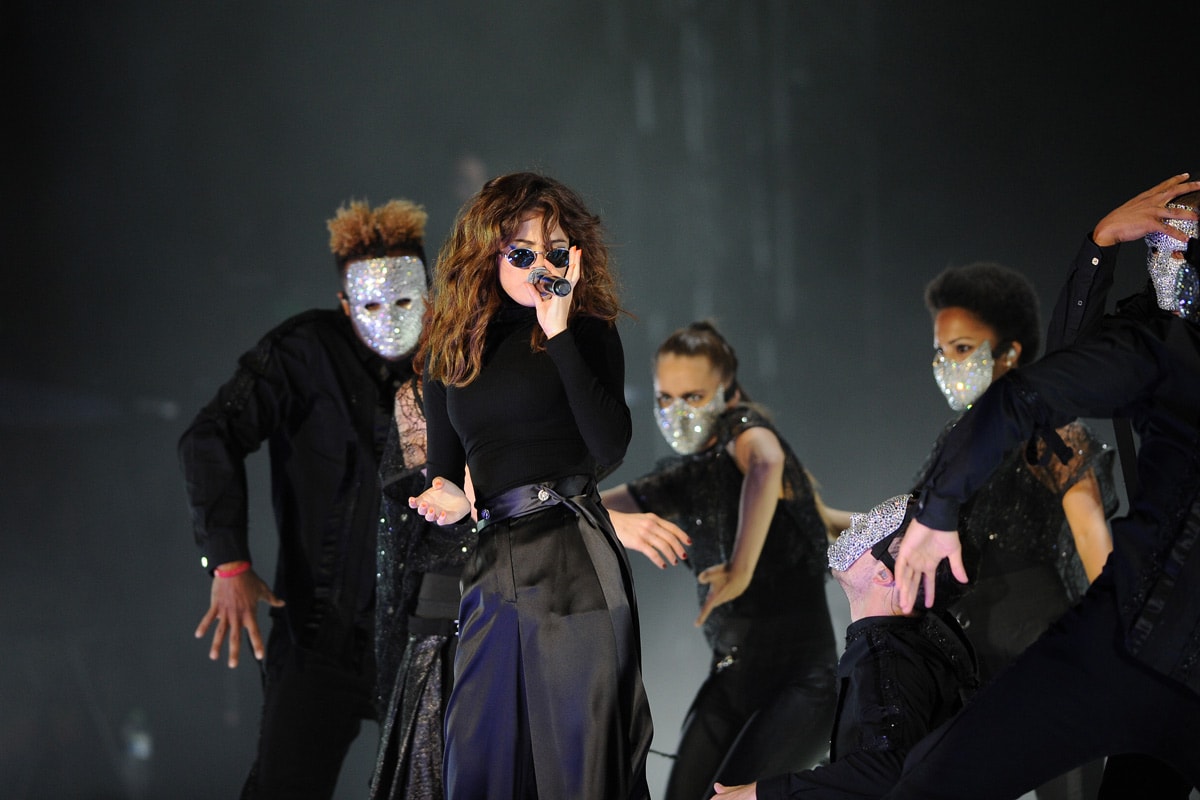 When the Black Eyed Peas performed in Malaysia in 2009, the band's only female member, Fergie, dressed down by wearing jeans and a t-shirt instead of her usual concert ensembles. Selena Gomez did the same thing during her concert in June of 2016, wearing long black pants and a black top. Even then, there were protests outside Selena's concert at Stadium Melawati. Many didn't like the way she was dressed or the fact that she was there at all.
A guideline too far?
It's easy to understand why many performers find Malaysia less appealing than neighbouring Singapore and Indonesia who don't have as many regulations on dressing and behaviour. Especially for performers who include lots of costume changes and showy gimmicks in their shows like Ke$ha or Katy Perry, these regulations are a headache. Performers will have to adjust their shows, just for Malaysia. Not only is that a big hassle, it's also unfair to the fans who expect to experience a concert in all its creative glory, the way it was intended to be performed all over the world.
There's plenty of moral policing happening in this country and one of the side effects of that is fewer concerts for Malaysian fans. So unless things change, we'll have to content ourselves to catching our favourite acts in Singapore or Indonesia instead.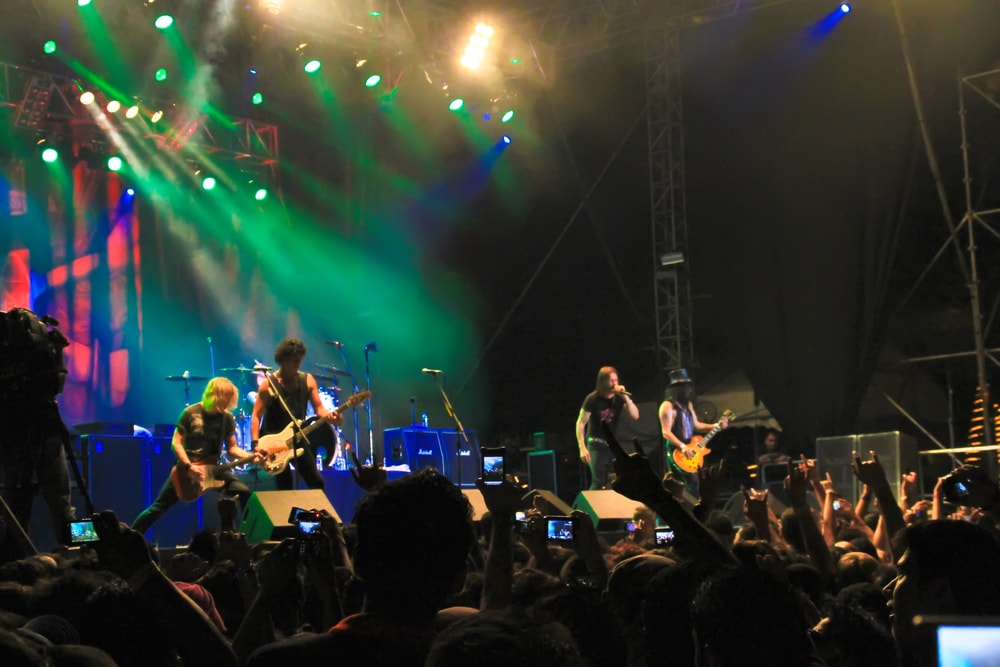 The moral policing with regard to live concerts is a bit confusing when you consider that the entire country is exposed to music and TV already on a daily basis. We all know what Beyoncé is wearing in her music videos, so it's not like having these rules for the live concerts will 'protect' us from what's already out there.
The premise behind these strict regulations is to 'protect the morals of young people' – but I'm confident that the young people here are not so morally weak that they can be swayed by one bare shoulder or mention of another religion.
However, even though it may seem that the authorities are overreacting, it could be that they're just trying to keep lots of different people happy. Another perspective is that if you don't like a particular performer or the way he or she dresses at a concert, don't go. There are bound to be differing opinions on the matter, and in one respect, that's one of the good things about this country: the diversity. And so if it means I can enjoy nasi kerabu and murtabak in the same mamak, it's fine by me.
Comments