One thing is for sure: Penang will change in many ways during the next few years. Frances Wilks looks at some of the ways the island's future can be shaped positively rather than destructively, and be life-enhancing, rather than soul destroying.
Many of us feel ambivalent– or even downright negative – about the changes that are taking place in Penang. The incessant building, the increase in heavy lorries, the strain on infrastructure, the dirt, the noise, and the increased pollution all take their toll. And, above all else, the degradation of the environment – trees are cut down, hill slopes compromised, and beautiful vistas destroyed. In some ways, Penang is a victim of its own success.When its economy was depressed, nothing much changed, but once Penang was on everyone's radar, it became a place to be – or at least a place in which to invest in a property.
The two things aren't the same, unfortunately, as absentee owners don't add to the real wealth of a place. Another reason for the manic building is that density of units in Penang, once set at 30 units per acre, is shortly to be increased to 128 units per acre, quadrupling what it used to be. Up and up and up some more is the only way to go. All of this adds up an island whose environment is becoming less and less liveable.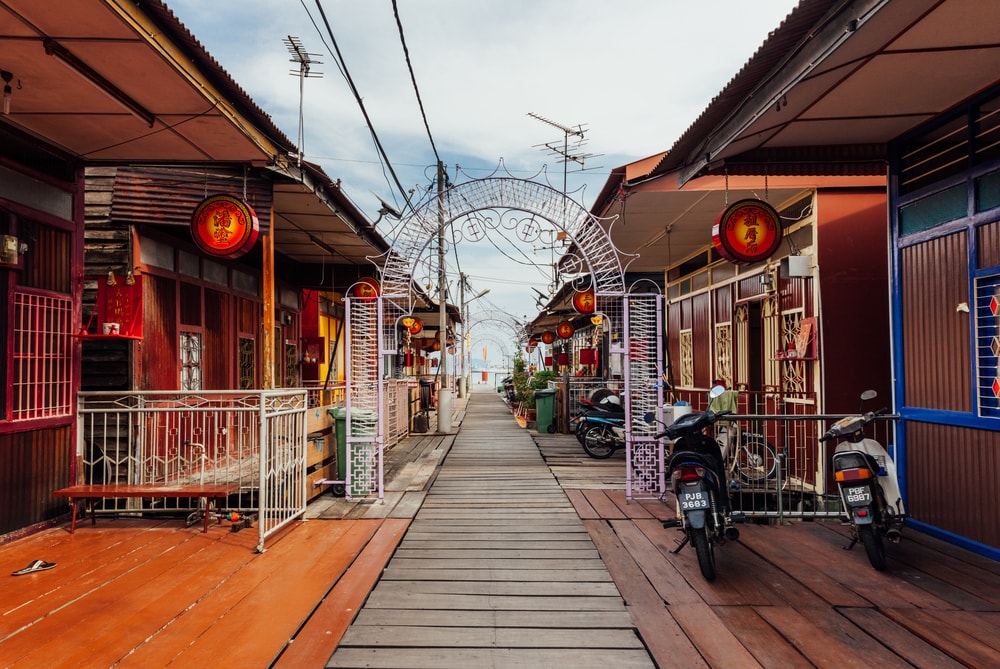 However, there are bright spots in the picture. In the decade since UNESCO World Heritage status was granted to George Town, many buildings in the Heritage zone have been restored. It used to be quite common to see trees growing out of abandoned shophouses. No longer; they are transformed into elegant boutique hotels, coffee houses, and cafés. Street art is everywhere – some of it better than others, but fortunately a pot of whitewash and a brush can change that swiftly.
Not everyone likes these changes and critics say that George Town has is being 'gentrified'. The rough and tumble of a port city has become an upmarket tourist destination, not an accurate recreation of the earlier city, and that the more traditional residents continue to be driven out for economic reasons.
It's worth noting that there have been concerted efforts undertaken by local organisations to preserve some of the intangible heritage of George Town alongside its tangible structures. If tangible heritage is hardware, intangible heritage is software, the human, historical, and cultural aspects that make a city a living being rather than a museum piece.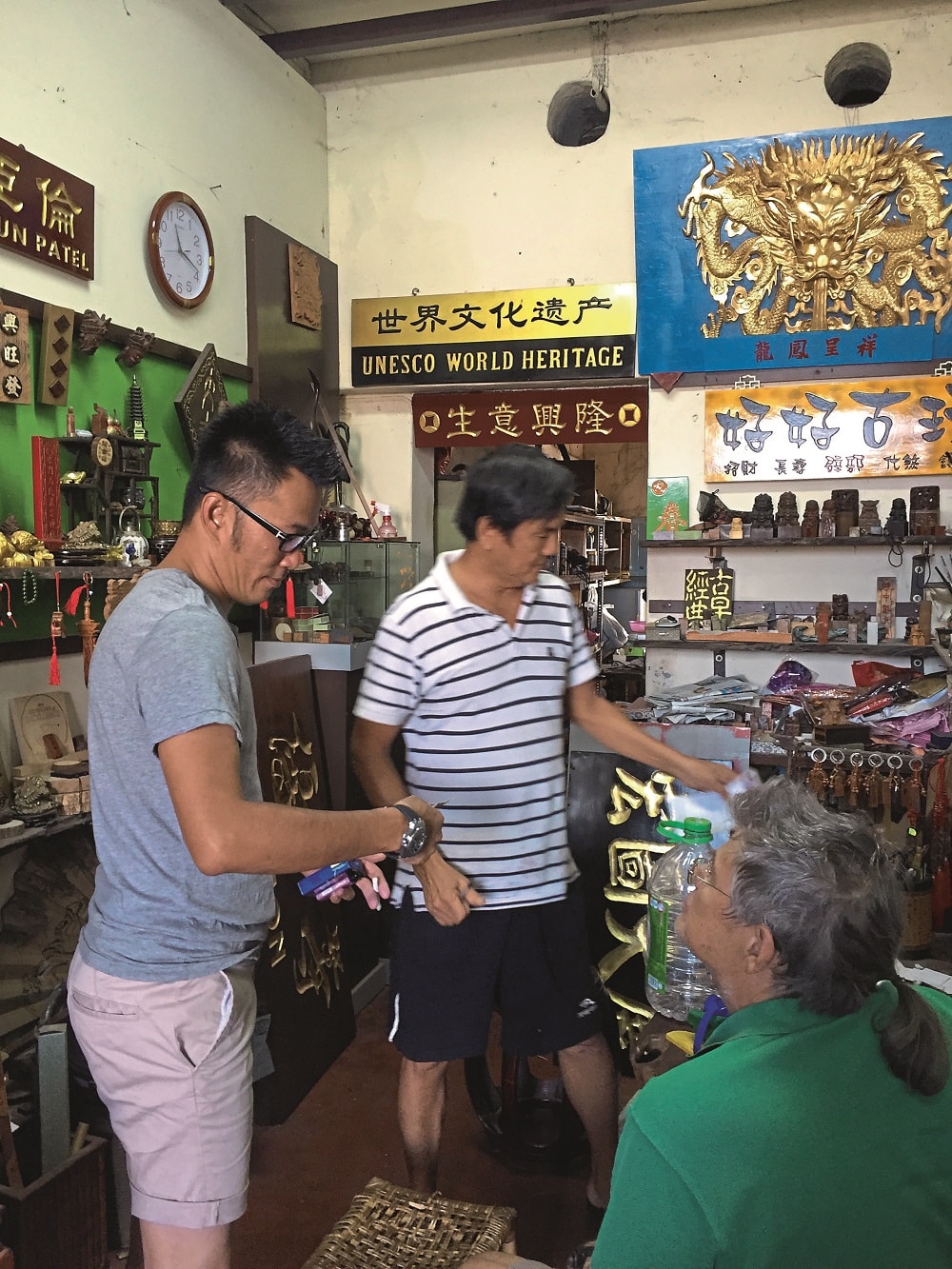 George Town World Heritage has created a heritage trail that encompasses 23 traditional city trades including: Songkok makers, goldsmiths, basket weavers, sign painters, coffee roasters, traditional Chinese medicine practitioners, and paper goods makers. The Penang Heritage Trust set up PAPA, a scheme to apprentice young people to learn these valuable but dying trades.
And there is help, too, for the more fragile elderly craftsmen and women. Although the grants are very small, there are other, more useful initiatives than money. Publicising the traditional trades through leaflets, websites, and networks has led to more visibility and more business.
Signboard carver and guilder Lee Chee Cheng has a shop in Carnarvon Street where he makes signboards, ancestral tablets, and Chinese deities in the traditional ways. He also has branched out into making other items, such as key tags for local hotels, using the same techniques but with the added help of his wife and her computer skills.
One of the problems with George Town is the ubiquitous car, which creates a hazard for those who want to walk and makes beautiful streetscapes little more than car parks. There are very ambitious plans to blanket the whole island with public transport – it's not necessarily the best scheme but something has to be done to encourage people towards public transport.
A noteworthy new venture is LinkBike, a new way to whizz round the city and suburbs. You can pick up a bike from any of the 25 stations and return it to another station for a few ringgit an hour. Like Uber and Grabcar, LinkBike works as an app on a smartphone. These bikes could reduce or replace use of motor vehicles, and so help with both traffic congestion and environmental pollution.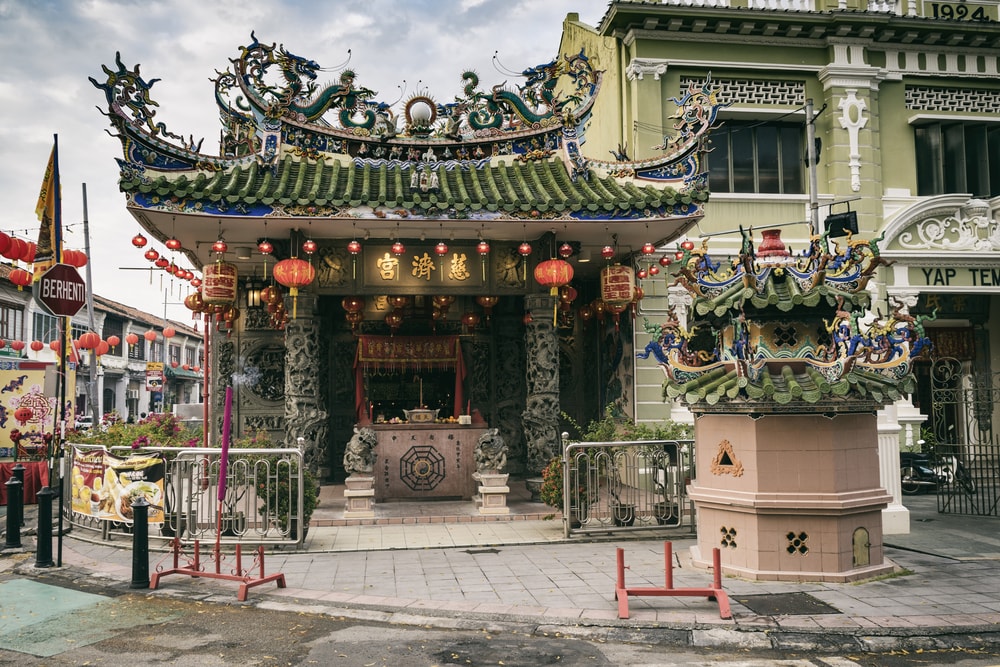 George Town is also taking its first steps towards pedestrianisation. It's a softly, softly approach, which is a good way to begin. Beach Street is closed to traffic on Sunday mornings when a variety of activities take place under the 'Occupy' umbrella: bicycling, recycling, street soccer, Zumba, Bootcamp, live music, book exchange, car boot sales, and children's games.
Agnes James, a consultant with Think City, talks about another semi-pedestrianisation project, in nearby China Street Ghaut. "It will become pedestrians only some of the time. We plan to cover the street surface in permeable concrete, so that water doesn't run off, but goes down into the earth below and preventing flooding. It's more expensive than the normal kind, but it showcases what can be done and raises awareness about environmental issues. We always try to get community involvement as far as we can by going door-to-door and explaining what's happening and we've found that approach has led to very favourable response with people really getting behind what we're trying to do to improve the quality of all of our lives."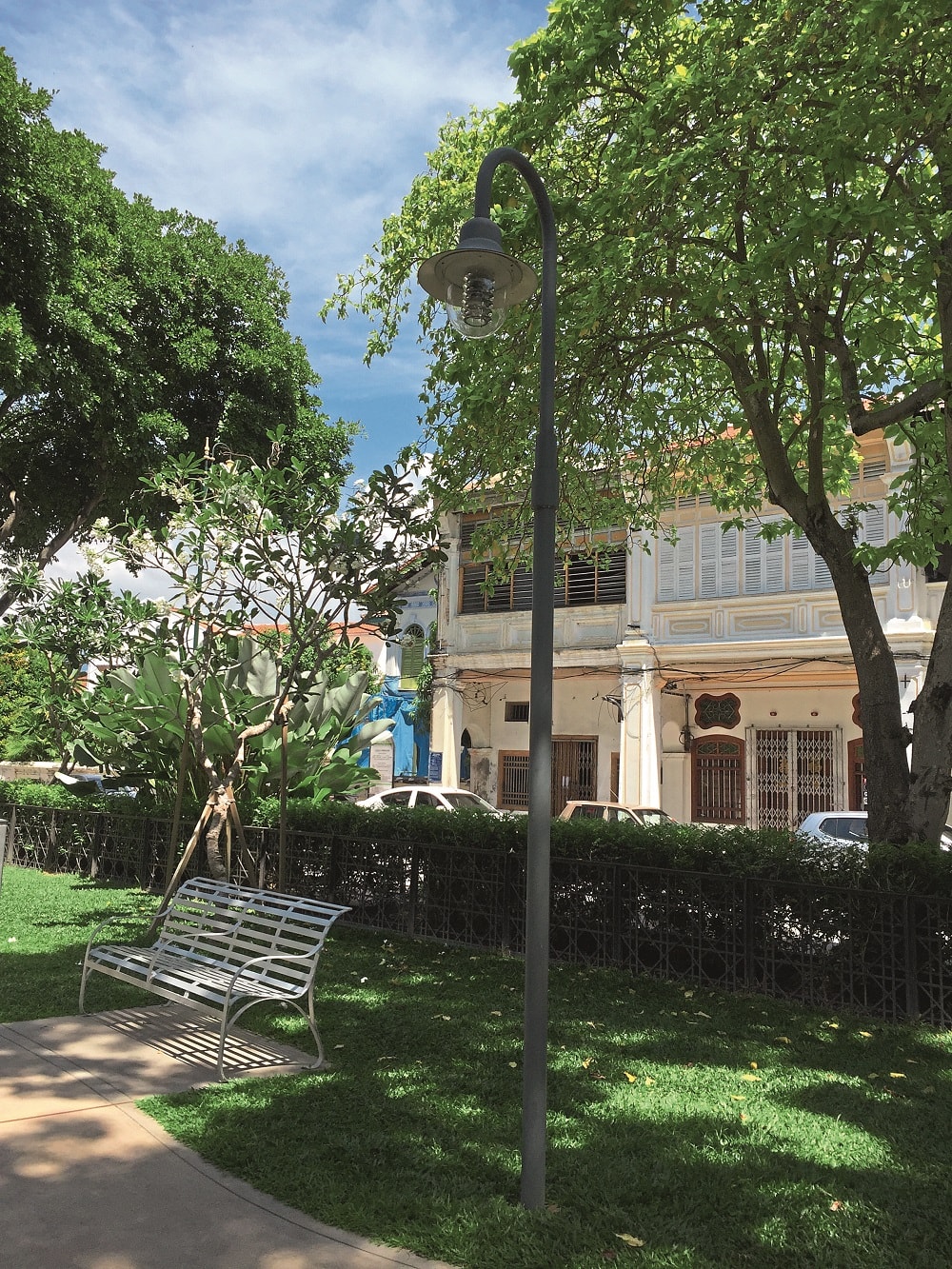 Other projects by Think City, in conjunction with the Aga Khan Foundation, include the refurbishment of the park at the junction of Armenian and Acheh streets. It used to be home to an unofficial late afternoon/early evening bric-abrac 'thieves' market. Although it was quite fun to visit on occasion, the park became dirty and also unavailable for the children and their mothers who used to visit it.
So the market was moved to an alternate location. In fact, as most of the market spaces in Penang are only in use in the mornings, using the space for a night market became quite feasible. This means that there is more green space in George Town, a city that desperately needs it.
Even the micro bit of green at the back of Armenian Street is incredibly welcome and perhaps is a model of what can be achieved in a small space.
Another park that doesn't really get the recognition that perhaps it could is Straits Green, between Tesco and Straits Quay in Tanjong Tokong. It's turning into a real community park with exercise classes and a dedicated area where children can plant vegetables and learn about composting and recycling. "All these projects depend on community involvement," says Agnes James.
"We have to get people to own the vision and take an active part in the future of Penang."
If this happens, then we could have an island where trees no longer grow out of fragile buildings, but are firmly planted as important parts of the living infrastructure.
Perhaps we, as expats, need to buy into sustainable plans for Penang's future, and not just buy into its real estate.
A version of this article was originally published in The Expat magazine (May 2017) which is available online or in print via a free subscription.
---
"ExpatGo welcomes and encourages comments, input, and divergent opinions. However, we kindly request that you use suitable language in your comments, and refrain from any sort of personal attack, hate speech, or disparaging rhetoric. Comments not in line with this are subject to removal from the site. "
Comments