If there's one thing we Malaysians can instantly agree on, it's our undying love for food. Most of us personally know at least one or two eager foodies who will always be willing to go the extra mile (or 20!) when it comes to filling their stomachs with good food. Thanks to our multiracial community, we are exposed to all sorts of cuisine – Indian, Chinese, Malay, and Nyonya, just to name a few. With abundant sources of delightful grub available, it's no surprise Malaysia is often regarded as a food lover's paradise.
As a matter of fact, our love of food is so deep that it's now an integral part of our shared culture. Whether you're new to Malaysia or have been here for a while, you have probably realised that we greet people in slightly different manner. While the universal greeting for most people around world is 'How are you?', Malaysians oftentimes tend to go with 'Have you eaten?' (Sudah makan?). Indeed, as children, our parents always taught us to offer drink or food first and foremost to anyone who visits our house.
While Westerners catch up with their friends or family over drinks, Malaysians do the same with food. Whether it's breakfast, lunch, dinner, or even late night-supper, our way of maintaining any kind of relationship is done over food.
Mamak culture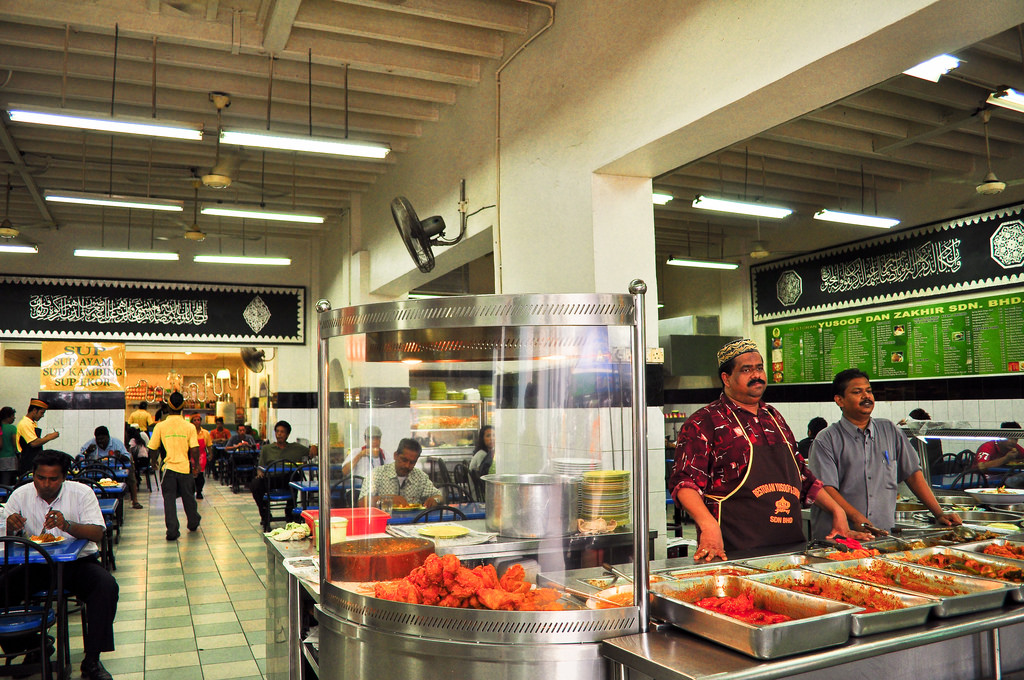 Of course bonding over food requires the food to be good! While there are countless street food options to entice you to savour the authenticity of Malaysian food, nothing is as wonderful as mamak stalls. The term mamak is widely used to describe the Indian Muslims. It's known to be a confluence of Indian and Malay cultures, and the word is derived from the Tamil word for maternal uncle, or mama.
The cooks at mamak stalls are well-known for their ability to toss, fry, and serve authentic dishes. Just a few of the delectable dishes that are typically found in mamak stalls are roti canai, nasi lemak, murtabak, mee goreng, nasi kandar, mamak rojak, maggi goreng, and of course teh tarik. There are far more dishes offered, including those found on buffet steam tables, and the menu varies from stall to stall, too.
The mamak culture is extremely popular among young adults and teenagers, as they find the place safe to hang out during the night. Generally, the stalls are open till late night or even 24 hours. Besides that, the food is also affordably priced, making it a college student's heaven. Many of them would likely agree that late-night dining at mamak stalls is an integral part of their college life. I personally find the lively nature of mamak stalls to be fascinating. It always makes me happy to see family and friends sit at a table and enjoy scrumptious food while having a good laugh. It's an experience that can not be found anywhere else.
Football fever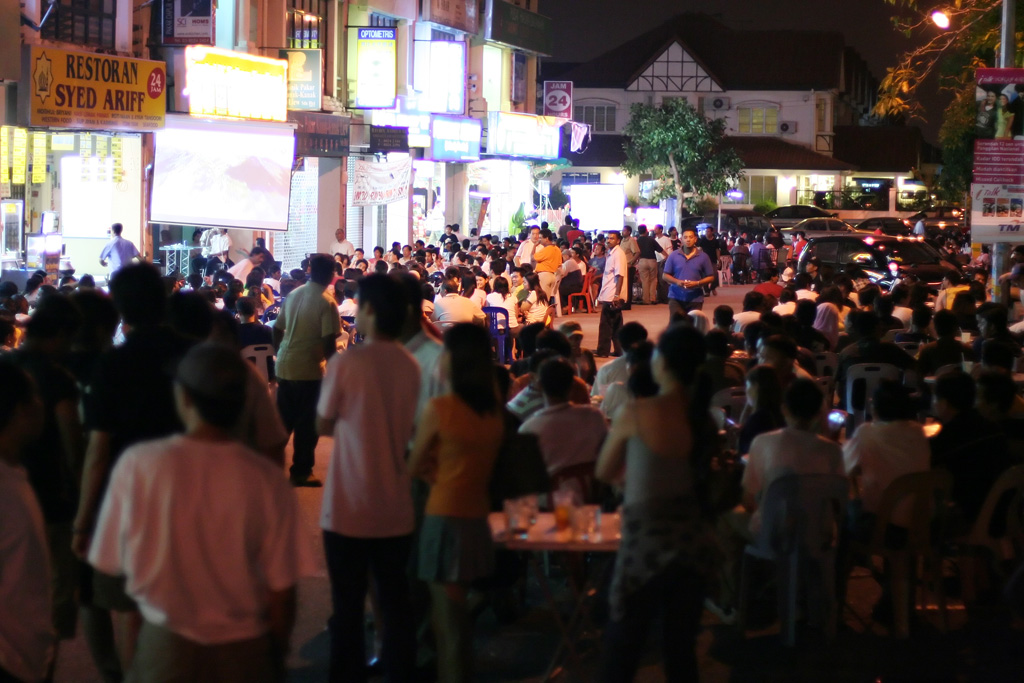 Another important part of the late-night dining culture in Malaysia is definitely owed to the football season. Since most international football matches like FIFA World Cup and Premier League happen during the wee hours here (due to the time difference), Malaysians oftentimes prefer to watch the match outdoors with their friends and plenty of food. Understanding this, many mamak stalls came up with the creative idea of installing flat screen televisions or projectors at their stalls. This instantly grew their customer base, and today, it has become a unique part of the mamak culture that belongs solely to Malaysia.
I vividly remember sitting in a mamak stall with my family to watch one of the FIFA World Cup matches years ago, and I must say that I enjoyed seeing the transformation to the true manifestation of the '1 Malaysia' ideal. People from different races, different age groups, and even different socioeconomic classes sat together and cheered for their favourite country. All of the lines that separate us had disappeared. It was totally a joyful sight, something that makes Malaysia truly one-of-a-kind.
---
"ExpatGo welcomes and encourages comments, input, and divergent opinions. However, we kindly request that you use suitable language in your comments, and refrain from any sort of personal attack, hate speech, or disparaging rhetoric. Comments not in line with this are subject to removal from the site. "
Comments