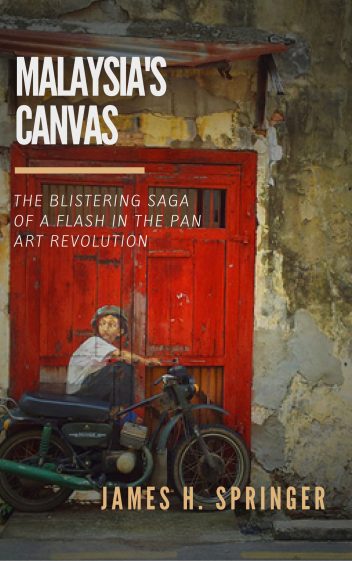 Walking into George Town is like stepping off a time machine. Its neo-classical architecture is a representation of the unique blend of British colonial, Chinese imperial as well as Peranakan influence that transports you to the city's past. The walls around every street corner and down every alley are adorned with creative illustrations that tell the story of Penang's gentrification that threatens an older way of life and its foreseeable future.
For James H. Springer, it was all of these characters that had him smitten with the northern state and turned what was meant to be a relaxing excursion after being sequestered on the Thai islands to a long term stay.
Springer, a 31-year-old Suffolk native, was immensely inspired by George Town and its beautifully conceptualized transformation. He describes it as a small capital that hummed with the same latent energy, an undercurrent of ambitious drive masked by a relaxed joviality. In 2016, his fascination with the city inspired the birth of his first book, Malaysia's Canvas: The Blistering Saga of a Flash in the Pan Art Revolution.
How did you come up with the idea of writing a book about Penang's transformation?
The first ideas of how to approach the book started firing after reading 'Hell's Angels' by Hunter S. Thompson. In the book, he documented the sudden media frenzy and rise in popularity surrounding the Angels over a period of a year. However, while Thompson's 'Hell's Angels' is certainly a commentary on the ensuing Death of the American Dream, I envisioned Malaysia's Canvas as a reverse observation of that. It is a story of Penang's birth from the point of view of an outsider looking in trying to understand a movement and what parts of society's status quo motivated it; relative outcasts challenging society's norms; and bridging the gap between media hype and reality.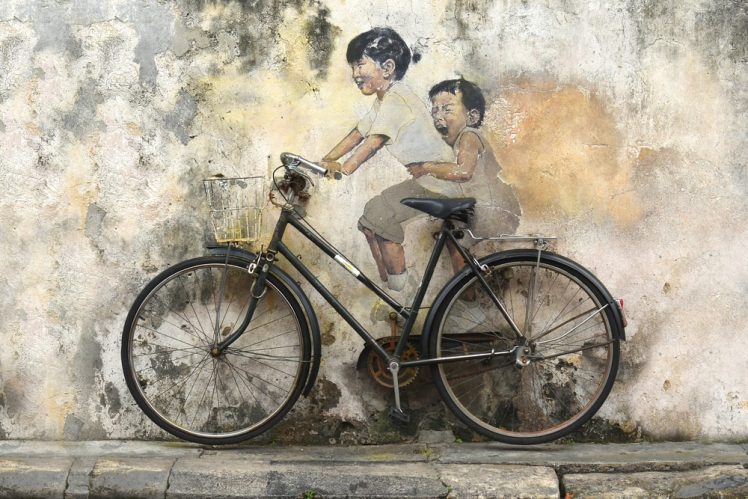 Let's talk about your fascination with Penang. What about this state that drew you in?
I left the UK in 2008, three months after I graduated to work in Syria for the British Honorary Consul. Since then I have travelled to India, Thailand, Vietnam, Cambodia, and Loas. Travelling to these places was a revelatory experience and yet they were nothing like what I experienced in Penang. Everything about it drew me in. The time, the space, the people, the exoticism in all walks of life – there is everything you need here to write a fiction or non-fiction. Above the culture, however, the people stand out as Penang's main attraction to me. While I didn't know it when I first arrived here, it didn't take long before Tom Powell (the famous Chinese zodiac artist) and I started seeing Penang's artistic potential. We saw core players racking their brains, putting in long days and pursuing the goal of revitalising George Town's art scene with relentless zeal, and knew that it would indeed eventually unfold, a pod of life blooming to reveal a hidden centre full of complexity, colour, and lure.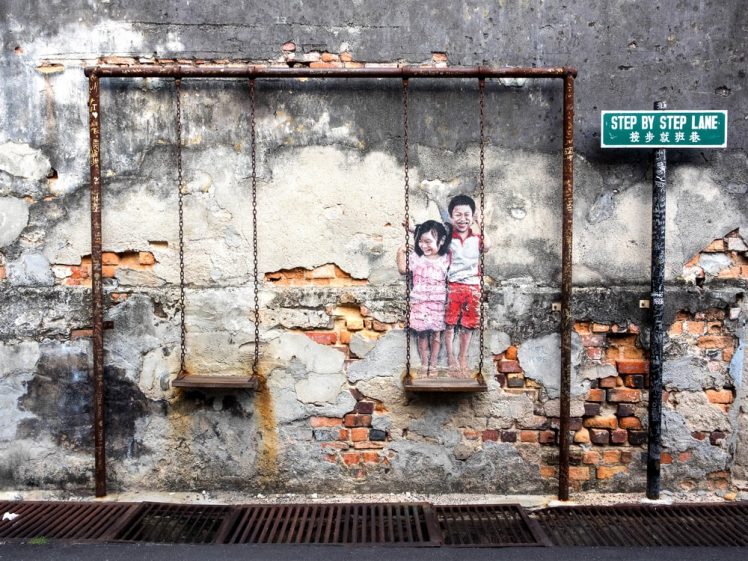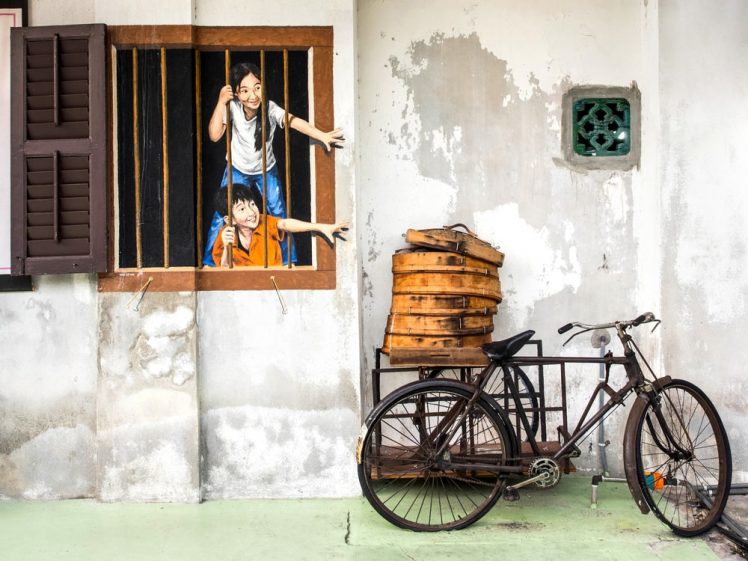 The flash in the pan transformation of Penang is the focus of this book. Could you tell us why it is so important to share the story of this gentrification?
One of the most difficult considerations when deciding to write the book was how to frame a period of change that is still on-going. The beginnings of Penang's gentrification happened rapidly between 2010 and 2016. I have referred to it as a flash-in-the-pan account because Malaysia's Canvas concentrates on a very small part of what will eventually be, and arguably has been, a long road of progress – or at least should be.
As an outsider looking in, it was interesting to see the progress of George Town through the perspective of a person who had the opportunity to develop relationships with artists, curators, patrons and collectors that fuelled the art boom. It is an important time to write about and keep alive for years to come. It will remember the pioneers, the trendsetters and those who first struck out with the bold and the new.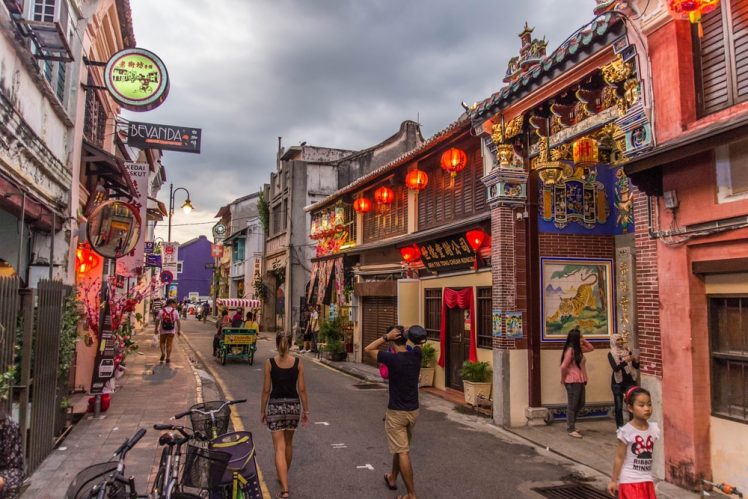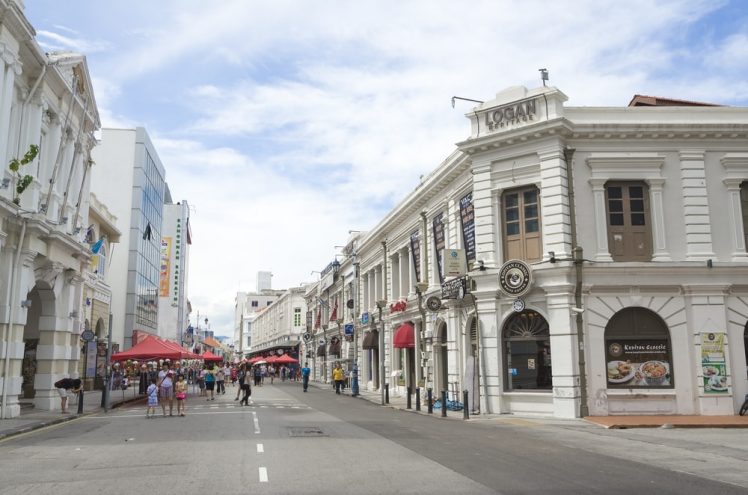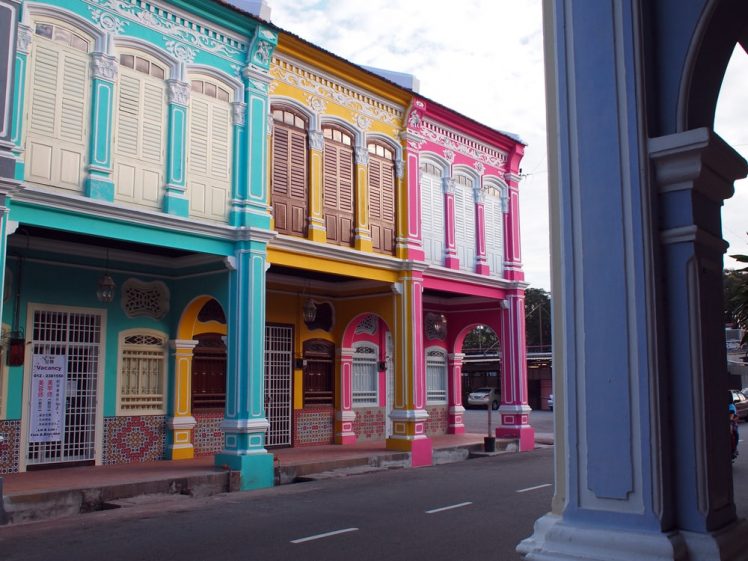 Would you say that this book gives readers the opportunity to follow the progress of George Town through real and honest perspectives?
Absolutely! The narrative for the book will be composed mostly of interview-based discourse, which is a captivating way to tell a story. I wanted to keep Malaysia's Canvas as close to my own first-hand experience as possible. The 'characters' in the book have fascinating lives which makes delving into their childhood, for example, an interesting basis for inspiration. The people involved most accurately describe George Town's artistic progress as something organic and the product of much work and drive.
What will the readers take away from this book?
Readers will realise that gentrification and all its components has taken place steadily in cities all over the world. Although set over six helter-skelter years, what makes Malaysia's Canvas unique is that it is Penang's story, or at least a story about Penang. The tenant of the book portraying how those involved in the arts struggle against issues of space and identity is heavily spiced with Malaysian flair and exoticism. Readers from both corners of the world, here in Malaysia and also in Europe and America, will find value in that.
---
"ExpatGo welcomes and encourages comments, input, and divergent opinions. However, we kindly request that you use suitable language in your comments, and refrain from any sort of personal attack, hate speech, or disparaging rhetoric. Comments not in line with this are subject to removal from the site. "
Comments