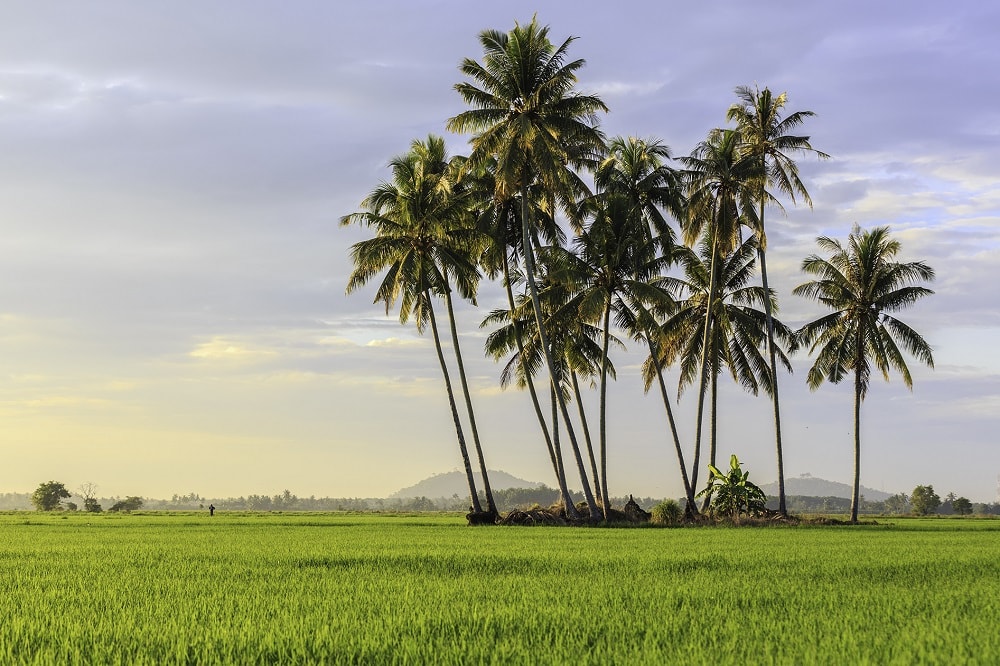 Malaysia's natural beauty is oftentimes so beguiling that it inspires photographer Ezy Azhar time and time again to strive to capture the best photos of it. Sharuna Segaren chats with him on what makes a good photo.
For 34-year-old Ezy Azhar bin Zamzuri, being fascinated by nature's beauty is what drove him to start immortalising the gorgeous and scenic landscapes in his homeland that he saw. Currently working full-time as an IT Assistant Officer for the Penang Bumiputera Participation Coordination Unit, ICU JPM, he first started using a Camera Canon 450D that belonged to the office in 2007 to shoot programmes and activities at his workplace.
He currently resides in Penang with his wife and three daughters, although he grew up in Kuala Nerang, Kedah. In 2008, Ezy realised that he felt comfortable behind the lens and quite enjoyed it, so he bought his very own Nikon D7000 in 2008. However, it was only five years later when he started to become truly invested in photography as a hobby and personal interest.
Falling in love with nature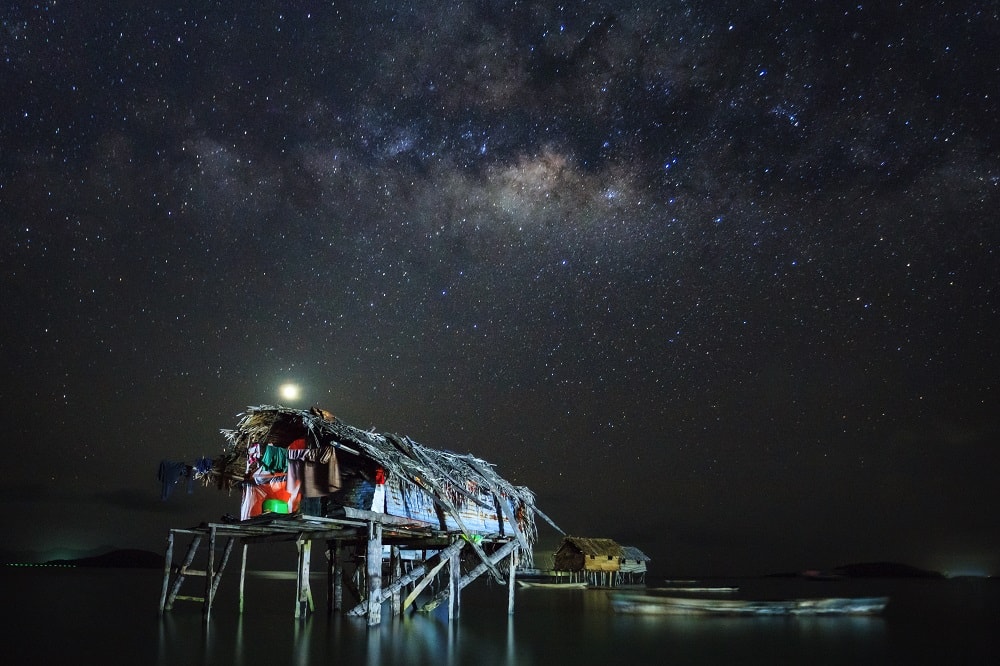 Ezy said, "In the early days, photography was just part of my job scope. It only became a serious endeavour for me in 2013 when I organised the programme 'Jelajah Lensa Taman Negara Pulau Pinang' (Lens Expedition Penang National Park).
This programme was a collaboration between the Wildlife Department and ten professional photographers led by Rizalis Mohd Rizal. Being involved in this among all the professionals really sparked my interest in landscape photography." A year later, Ezy organised another programme, 'Explorasi Lensa Taman Negara, Nature Photo Camp' (National Park Exploration). It was a collaboration with Art of Nature Malaysia, a Facebook community group of photographers who share a common love of nature photography.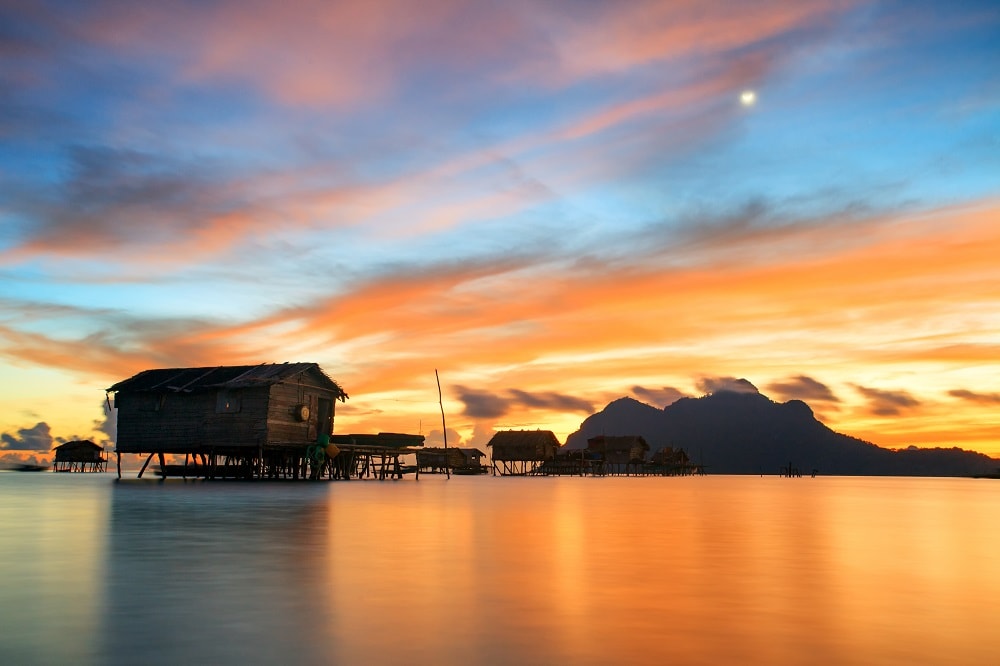 He explained, "The objective of this programme was to get the best nature picture from the Penang National Park. This winning photo helps the park as they will use it for their promotions. This was a turning point for me as when I saw the winning photo from that programme. I truly fell in love with photographing nature. From this point on, I began getting serious about my photography."
Ezy enjoys shooting landscape, travel, nature, street, and human interest photography, although he says landscape is his favourite. "I love landscape photography because it makes me feel calm and able to see the natural beauty that has been created here. Landscape photography also has its own unique challenge of having to depend on uncontrollable elements like the weather and terrain. It challenges our abilities, both physical and mental. This forces me to think creatively about how to get the best picture in terms of composition and lighting. It's a great reward for me if the beautiful image can be recorded and shared with viewers, which is why I constantly share my work on various social media such as Facebook and Instagram."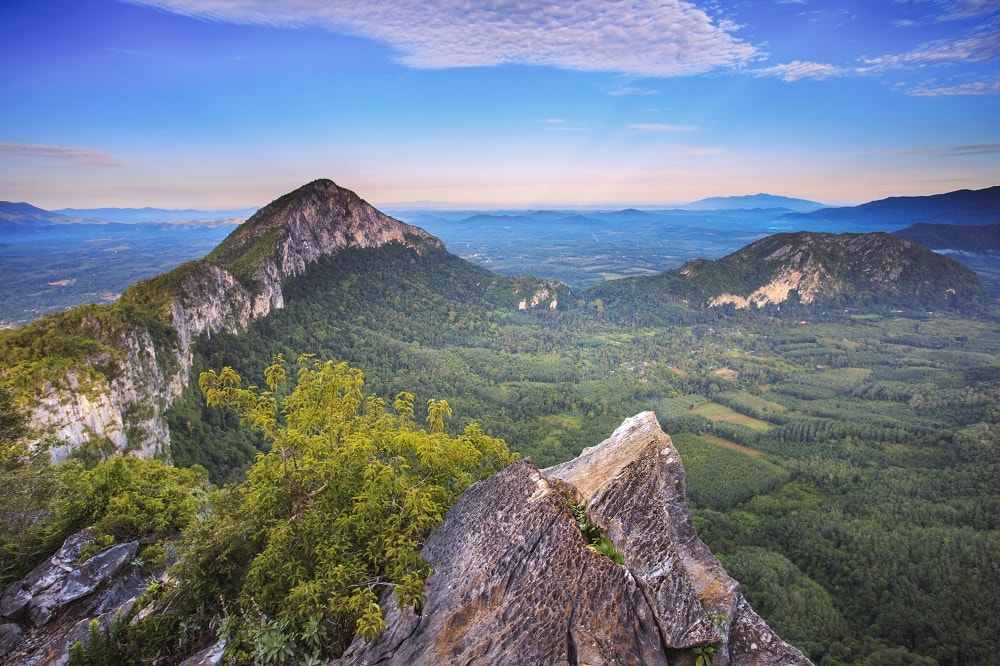 Ezy said his most memorable photography experience took place in 2014. "I won't ever forget this experience because of the sheer beauty that I witnessed. I followed a photography trip to Mabul Island, Maiga Island, Gusungan Island, Bodgaya Island, and Bohey Dulang in Semporna, Sabah, organized by Rizalis and Muslianshah Masri. The crystal waters were amazing and the weather was perfect. The sky was so clear at night that we could see the Milky Way with our naked eyes. The magnificent view of the island at the top of the Bohey Dulang mountain was simply an unforgettable experience."
Inspired by the experts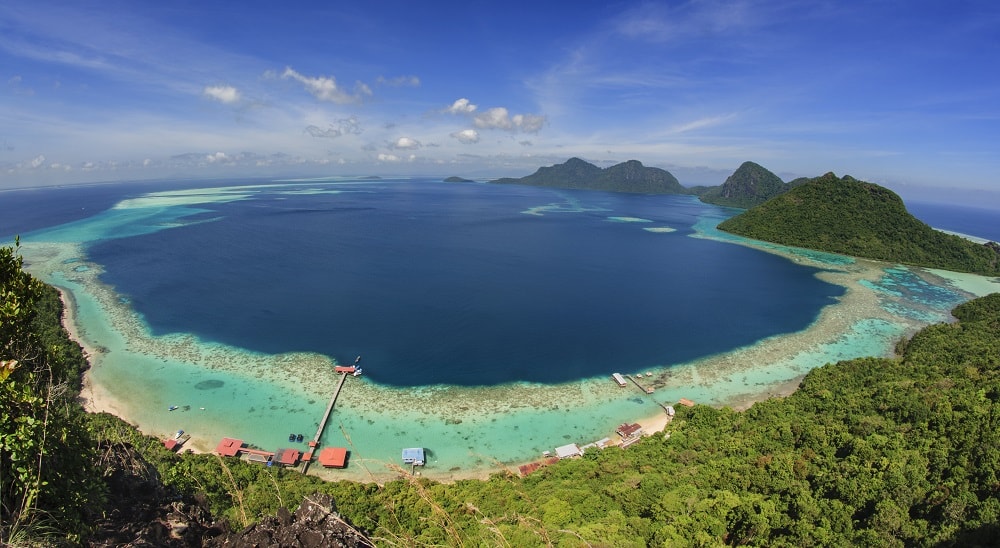 As a self-taught individual, Ezy said that in the beginning, he learned a lot about photography techniques by referring to magazines, online tutorials, and asking his friends. Realising that he needed to improve his photography skills, he started following photography outings and expeditions organised by pro Malaysian photographers such as Rizalis Mohd Rizal and Khairul Azhar Ramli. He also joined photography workshops organised by professional photographers like Yaman Ibrahim (Chasing The Light), Warnaiman Azizi (For Better Exposure), Raja Kamal Raja Hussin (Amazing Click Academy), Eddie Putera, Abe Less Classictouch, and Art Of Nature Malaysia.
Ezy is always learning and getting inspiration from other photographers around the world as well as locally. "When I have the time, I spend time on the on websites such as 500px and 1x to see more great photography by photographers from all around the world. These give me ideas, motivation, and inspiration to capture the best photos of nature."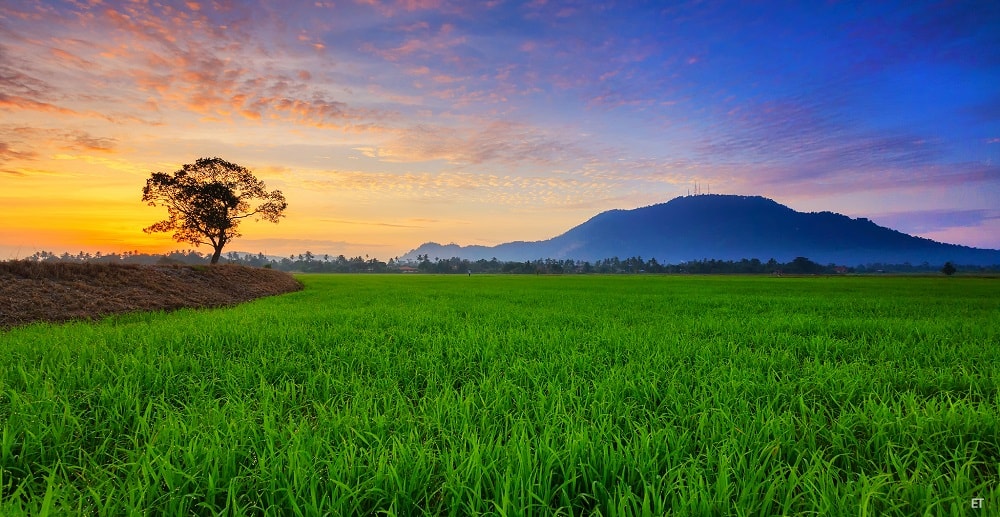 He is currently using a Sony A6000 mirrorless camera as it is compact, lightweight, provides good image quality, easy to handle, and performs just the way he likes.When he takes a photo, he almost always prefers shooting in RAW format. After shooting normally, he just does simple post-processing like brightening, adding more contrast and sharpness by using Lightroom for basic post-processing and finishing it up in Photoshop software. His photos are as natural as possible as he is careful not to go overboard with the post-processing.
The easygoing man said, "For me, the most important thing about taking a good or beautiful photo is the ability of the photo to communicate with the viewer. It should be able to tell a story through its composition, lighting, and most importantly its subject matter. I use photos to show moments, emotions, beautiful places, culture, people and so on, which I can share with my viewers.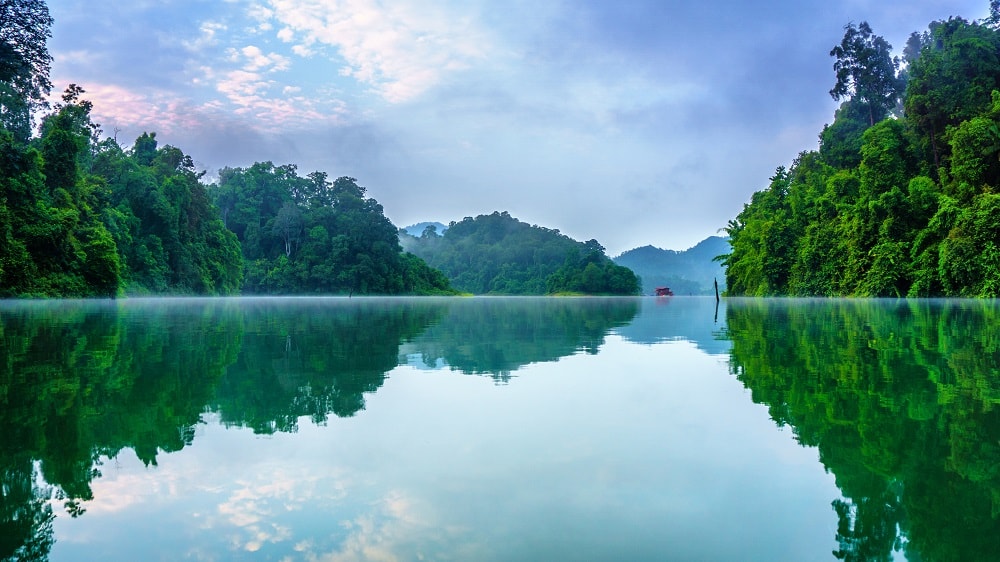 This hobby has also enabled me to make new friends who have the same interests and who can join me on my travels." Photography might be a hobby and passion to Ezy, but that doesn't stop him for entering his work in competitions. He won the first prize in Fiesta Seni Perlis 2016 and consolation prizes in other competitions such as World Water Day by Lembaga Sumber Air Kedah, Happy Moments by Korea Tourism Organization, and Kedah Photo Quest.
So what's next for this promising photographer? "This year, along with the Art of Nature (AON) team, I plan to make a coffee table book about the beauty of Penang. This book will have the best landscape photos around Penang. AON also plans to organise more Nature Photo Camps, AON Go, AON Travel, and AON Academy for who want to learn landscape photography.We also plan to organise a landscape photo exhibition if we have the budget and can get sponsors."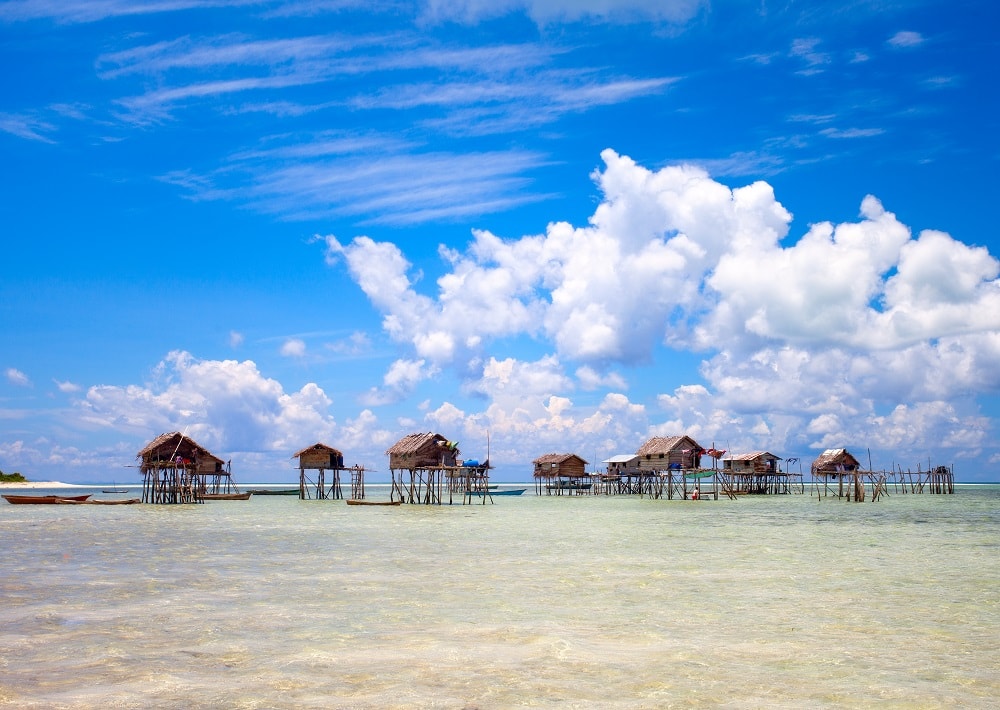 Ezy concludes the interview with some words of advice for other passionate new photographers. "There is no quick way to become a good photographer. I am still continuously learning. Knowledge is the key. Be determined and focused to what are your interests. Enjoy, explore, and the most important thing is KEEP SHOOTING."
This article was originally published in Sense of Malaysia (July/August 2017) which is available online or in print.



" ExpatGo welcomes and encourages comments, input, and divergent opinions. However, we kindly request that you use suitable language in your comments, and refrain from any sort of personal attack, hate speech, or disparaging rhetoric. Comments not in line with this are subject to removal from the site. "



Comments