In collaboration with LokaLocal, we're bringing you some little known stories from all around Malaysia ranging from urban legends to culture, food, and plenty of other interesting little nuggets of Malaysian culture that you might not have heard before.
The first story in this 'Undiscovered Malaysia' series takes place in the charming and quaint town on Kuala Sepetang, Perak. Read on for a first-hand account by the LokaLocal team on this hidden gem not too far from Kuala Lumpur.
Return to Kuala Sepetang
It is fascinating how Kuala Sepetang lures people back to their roots. Located close to Taiping, this small town in Perak has more than mangrove swamps, fishing villages, and a forest reserve.
Unknown to most people, it is where old-world traditions and generational trades are still able to thrive. In fact, many locals chose to stay or return to Kuala Sepetang in hopes of preserving these trades.
During our visit, we were brought around by Tia, our guide for the day. Having come across several interesting local characters while working in Perak, she wanted others to meet them as well. Of course, we were eager to find out what there is to do in Kuala Sepetang, and what drives its children to come back.
A Burning Passion for Black Gold
Kuala Sepetang is surrounded by mangrove forests and traditional charcoal factories, so it is fitting that our first stop was Khay Hor Charcoal Factory. Established in the 1930s, it is now run by K.Y. Chuah, the third generation to own this family business.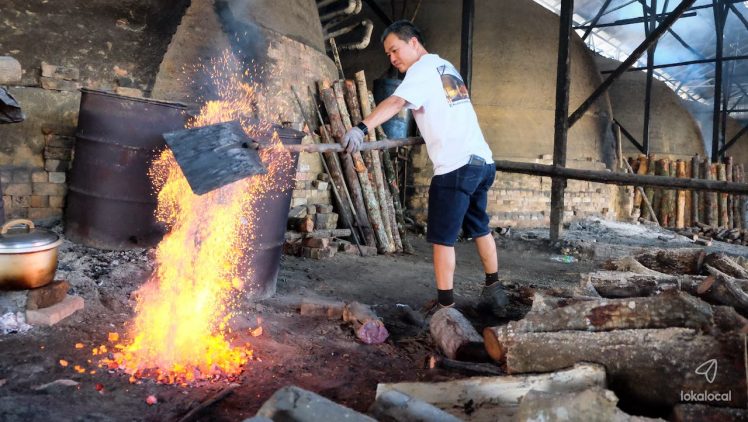 The 47-year-old left his job in a public-listed company and stressful lifestyle in Penang to work in the charcoal factory. "My parents are no longer young," he said, "They are about 70 years old. And so is my uncle. If I don't come back, then there is no one to take over."
Quite the engaging storyteller himself, Chuah shares the charcoal making process to visitors with great enthusiasm. We were shocked by how painstakingly laborious it is!
He explained that the supply of mangrove logs, shipped in via a picturesque man-made canal, depends on the high tide. His workers then place the logs in igloo-like structures called kilns. The kiln is heated to 80°C to smoke the wood across weeks, with utmost care taken to watch the fire. Every cycle takes roughly a month to complete. 
Apart from introducing this trade as an attraction, Chuah is determined to do something his forefathers have not done: diversify the business by creating charcoal-infused products. So far, he has developed soaps, shampoos, mosquito repellents, and hair dyes using the black gold.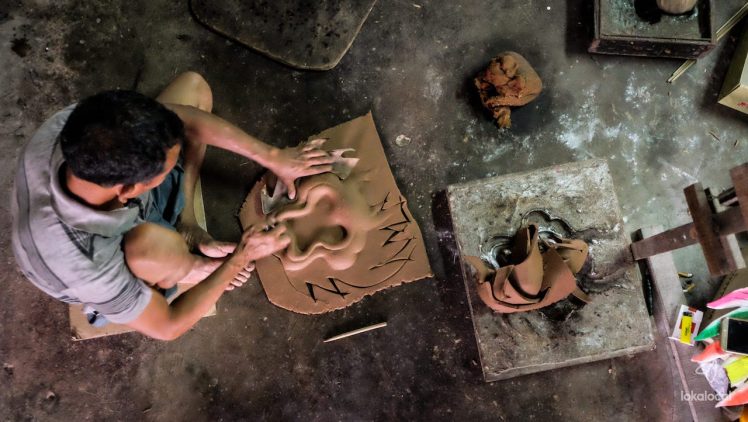 Before the morning was even over, we had the chance to experience debarking and batik dyeing using the mangrove bark. Apparently, this unique batik method is a tradition in Kuala Sepetang few know about. We also had fresh, charcoal-baked sweet potatoes to carry with us as snacks for the rest of our trip.
The Sleepy Village
Kuala Sangga is a peculiar fishing village close to Kuala Sepetang. Built upon stilts, the peaceful village seems to be arrested in time, and is accessible by a 30-minute boat ride.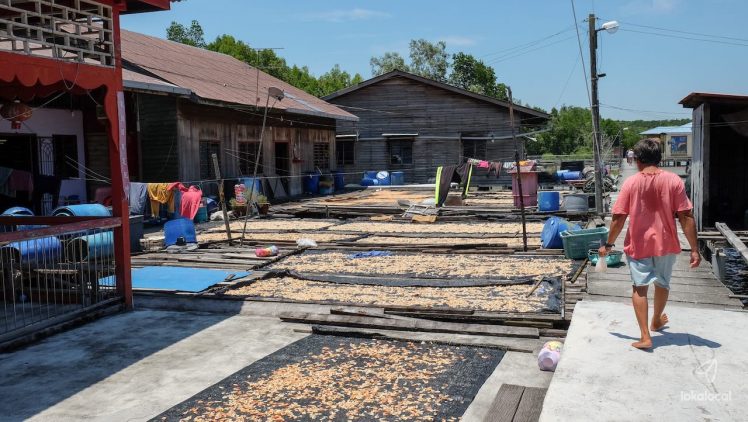 Mainly used as a stopping point for fishermen at work, the isolated nature of the village means there is no electricity or water supply here. They rely on solar power and rainwater for the daily necessities we take for granted in the city. That said, there aren't many people living in Kuala Sangga anymore.
"If you take a closer look," said Tia, "you won't see more than 50 people here. The village has only 30 occupied houses."
True enough, the only few people we came across were friendly locals cleaning dried shrimps together. Tia mentioned that they would share what they have, when they return from sea with their catch of the day. In spite of the small community, Kuala Sangga has its own primary school, children's library, church, temples and a humble kopitiam.
Located right next to the docks of the fishing village, this kopitiam has two special drinks – coffee with milo, or tea with milo – both made using rainwater. Yes, rainwater. Sounds odd, we know, but trust us, we were alright after that. Each drink costs RM 2.80 and has that strong, rich taste of mocha.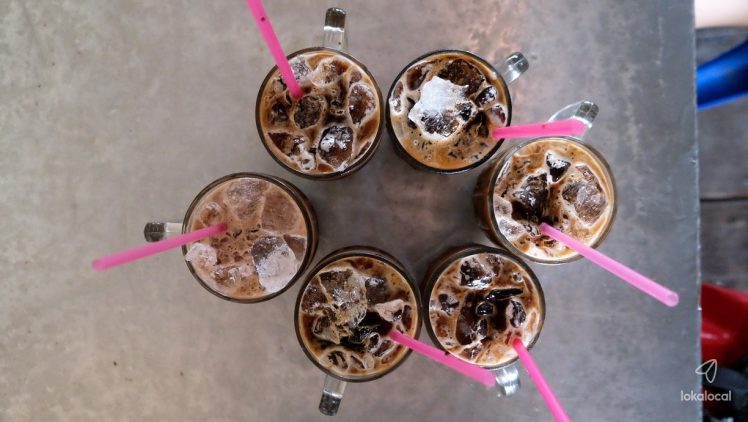 There are also many eagles living within the surrounding mangrove swamps. Before leaving Kuala Sangga, we went out into the open sea for a feeding session, and watched these birds of prey soar so close to us.
Mushrooming Interest
After having a hearty seafood lunch, Tia brought us into a mushroom farm located down a less trodden path.
Wonder Mushroom is yet another family-run business that has captured the interest of the younger generation. Tan Teik Khang, who studied advertising and worked in Kuala Lumpur, chose to return home to assist his parents. It helped that he did not miss the hectic city lifestyle.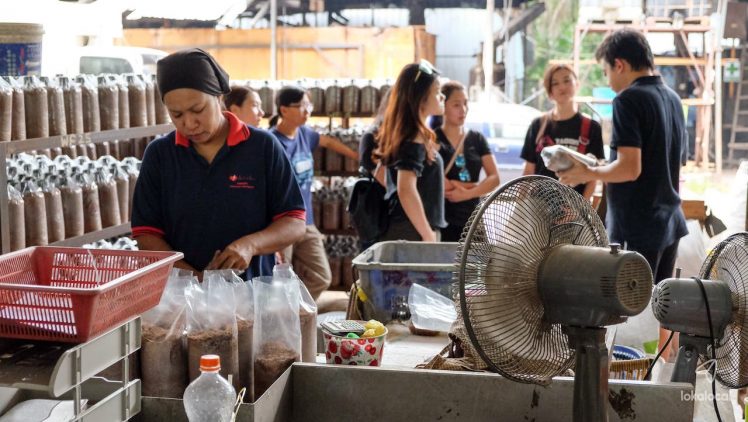 Taking us to a shaded area filled with sawdust mounts, he explained how mushroom farmers cultivate the fungi. Apart from growing it in a damp environment, there is a formula to making the enriched soil, along with a particular way to pack and store them in greenhouses.
Every greenhouse is reserved for different kinds of mushrooms. According to Tan, there are 6 types of mushrooms cultivated in the farm, including the white oyster mushroom, grey oyster mushroom, lingzhi and, the newest addition of the lot, the rare susu harimau.
We were each given a mushroom growing pack to bring home, which can be kept in damp places like a bathroom and harvested about 5 to 8 times.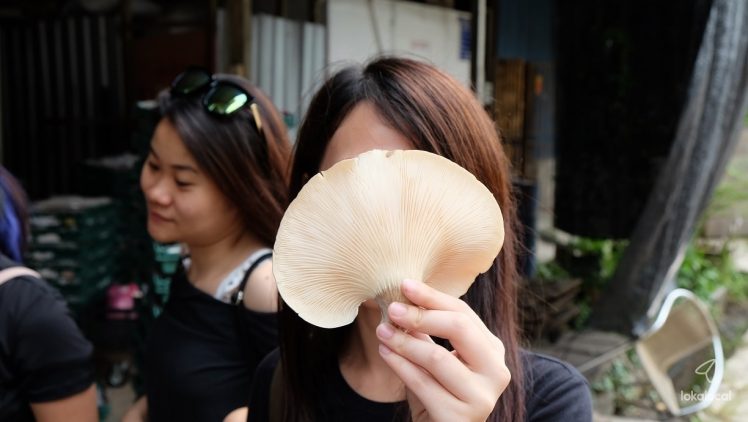 Dragon Joss Stick Makers
An integral part in Chinese religious beliefs, dragon joss sticks are burnt during special festivals as a sacrificial offering to the gods. However, the manufacturing process is tedious and time-consuming, especially when they are made entirely by hand.
Tan Seow Kheng is the second generation owner of Hun Leng Heong Hang, an incense making workshop. His parents were originally from Guangzhou, China, and passed down the art of joss stick making to him at a young age.
Today, Tan has a team of skilled craftsmen who specialize in a range of complicated designs. In a matter of seconds, one of them completed a dragon's claw and portrait of Guan Yin before our very eyes!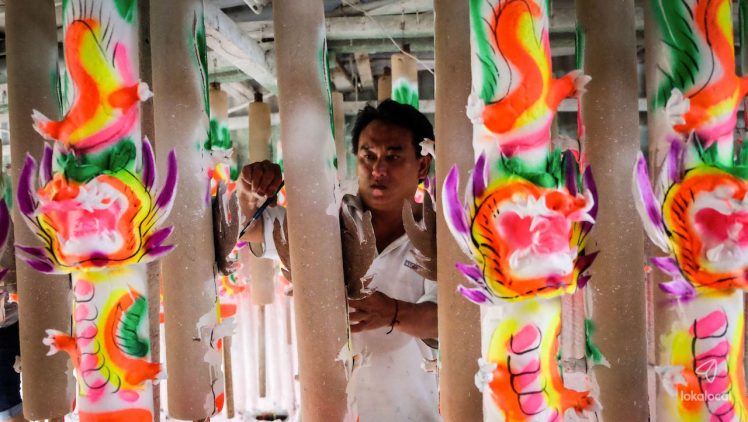 It is no simple task, Tan said, as it can take 3 to 4 months to make a small dragon, and roughly 6 to 10 mounts to finish a large one. A single dragon head needs 10 days to dry before any embellishments or colours can be added.
After showing us around his workshop, Tan beckoned us to a large table at the back. On the table, there was a bowl of fresh kayu teja paste and several small sticks. It was time to experience this for ourselves.
With our evident lack of skill, it wasn't easy to make anything remotely close to a familiar object on our own. Luckily, Tan had several mini moulds ready, so we managed to print out some adorable designs of cartoon characters. We imagine this activity would be fun for children. A stick would be inserted on one end as a finishing touch. It would take another three weeks for our work to dry before they can be used.
Whether it is for family, passion or a change in lifestyle, these locals decided to return to Kuala Sepetang and keep their trades firmly rooted through the ebbs of time. Perhaps with their help, these traditions can continue to flourish like the mangroves that embrace the town.
Getting Around
We mostly went around Kuala Sepetang by car, with Tia as our guide. After learning about the existence of these traditional trades years ago, she decided to share their stories with tourists by connecting them to these locals. It is truly an eye-opening experience, so if you would like to see a different side of Kuala Sepetang, do get in touch with Tia.
Join this experience in Kuala Sepetang, Perak with LokaLocal.
---
"ExpatGo welcomes and encourages comments, input, and divergent opinions. However, we kindly request that you use suitable language in your comments, and refrain from any sort of personal attack, hate speech, or disparaging rhetoric. Comments not in line with this are subject to removal from the site. "
Comments