This songket boutique innovates the songket to bring it into the 21st century, while preserving the tradition through workshops.
Boasting a long history since the 15th century, the songket is a textile woven in silk and embroidered by gold threads. Once worn only by royalty, it is more commonplace today with the help of machinery. The art of traditional songket weaving, however, is now facing the challenge of survival as the number of weavers has dropped significantly.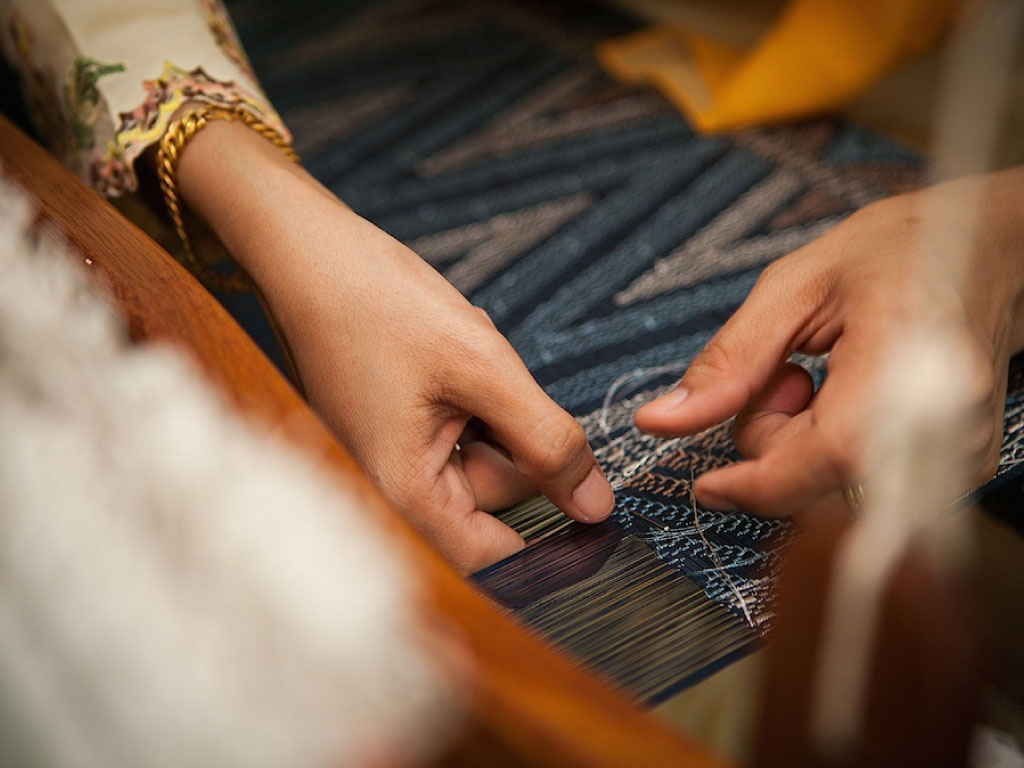 With each piece of songket taking days and up to several months to complete, the tedious and time-consuming process has put off most of the newer generation from getting involved in the industry. For Jacqueline Fong, 41, this is the driving force behind Tanoti Crafts, an award-winning songket boutique and social enterprise in Kuching, Sarawak.
"I have always harboured a love for textiles. When the opportunity came to assume a workshop of skilled songket weavers in order to ensure that the craft has the opportunity to survive, I took it." – Jacqueline
After leaving her career as an investment banker, she and Dr June Ngo co-founded Tanoti and turned a workshop of songket weavers into a successful establishment. Alongside her role as its co-founder and director, Jacqueline owns and manages three hotels in Kuching. Today, Tanoti is revitalising the ancient art of songket in the modern world, one thread at a time.
Empowering Women, Preserving Heritage
Beyond its vision to preserving a heritage, the songket boutique supports rural community development by engaging local female artisans from villages near Kuching.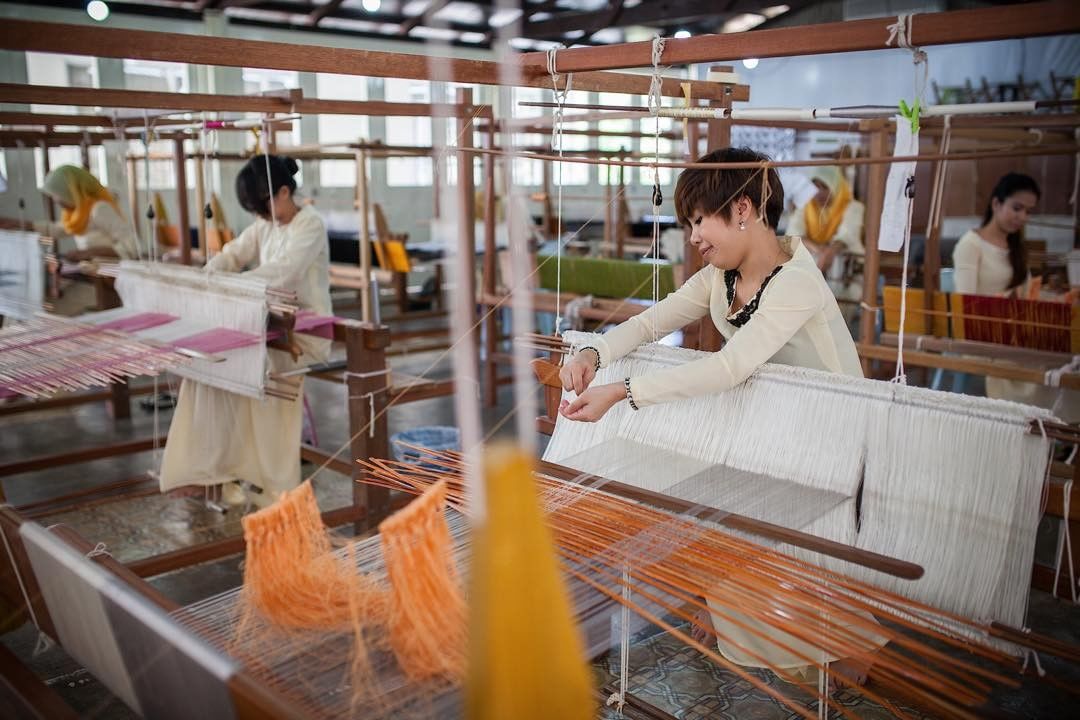 Mainly from Malay, Bidayuh and Iban communities, women from villages within three hours drive from the city centre join Tanoti Crafts "to learn and practise every process of producing handwoven songkets the purist way", made entirely by hand.
"Tanoti has trained in total more than 50 girls, equipping them with the skills to weave and hence giving them the ability to earn income at all stages of their lives." – Jacqueline
Most of these weavers come in with no prior knowledge of weaving, and are taught the ropes through a mentor. Currently, Tanoti has 20 songket weavers under their wing. Tanoti also has a division that focuses on Penan rattan basketry plaiting. According to Jacqueline, all their Penan artisans live in forest communities with limited accessibility, having only recently given up their nomadic lifestyle.
As rattan weaving is integral in Sarawak's Penan tribes, the skill is already passed down from generation to generation. The Penan Craft Project is a Tanoti's community initiative that aims to help them turn this into a sustainable livelihood. So far, this has helped over 100 artisans in 20 remote settlements.
From Catwalk to World Stage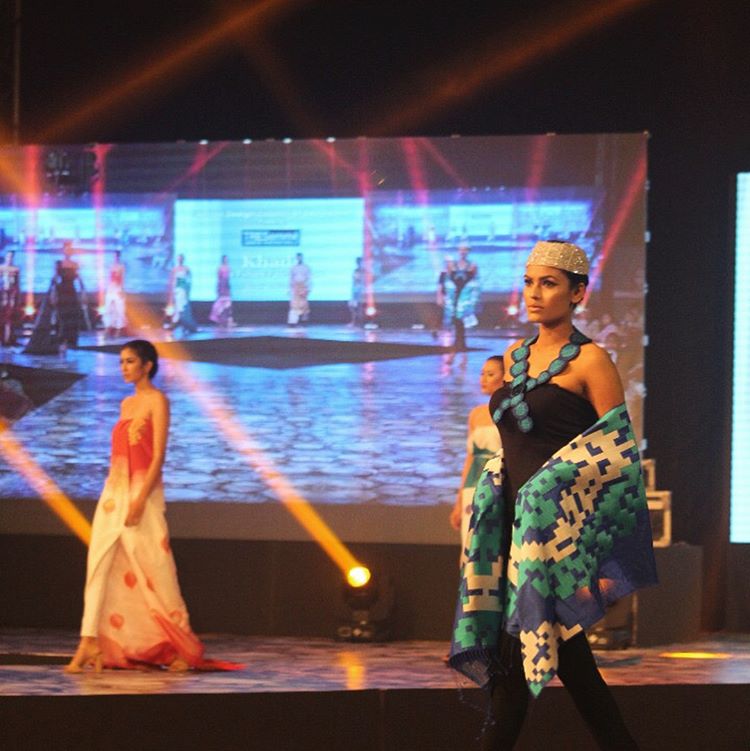 As with many craft industries, Tanoti's biggest challenge is to develop public awareness and demand for songket weaving. And this, they took to the stage. Just as how songket has traditionally been associated with royalty and luxury, the songket atelier is putting glamor back into the textile and redefining the craft through fashion.
Over the years, Tanoti's textile collections have made appearances at numerous runway shows. Among these, they have graced the stage at Khadi: The Future Fabric Show 2017, as well as the Malaysia Fashion Week Global Launch during Paris Fashion Week 2016. Tanoti also took part in the gala dinner and fashion show at the World Ikat Textiles Symposium held in December 2017.
Expanding the brand abroad is another much anticipated plan for the team.
"In terms of our plans, we intend to spread our client base next year beyond Malaysia," said Jacqueline, "We believe that it is important that Malaysian identity is also able to be projected through high quality craft, and we would like to do so by reaching out beyond our own shores."
The exact location is yet to be revealed. Meanwhile, they have also gone into e-commerce to market the handiwork of their artisans, including clutch bags, headbands and baskets. You can find their Penan rattan collection being sold online.
Hands-on Handicraft
Tanoti also runs songket weaving workshops in Kuching, which are great for textile enthusiasts, culture vultures and artistic souls who want to learn about Malaysia in a hands-on way. In a typical workshop, students will get to learn how to read the graph works, set up a loom and weave their masterpiece across several days, under the supervision of one of their artisans.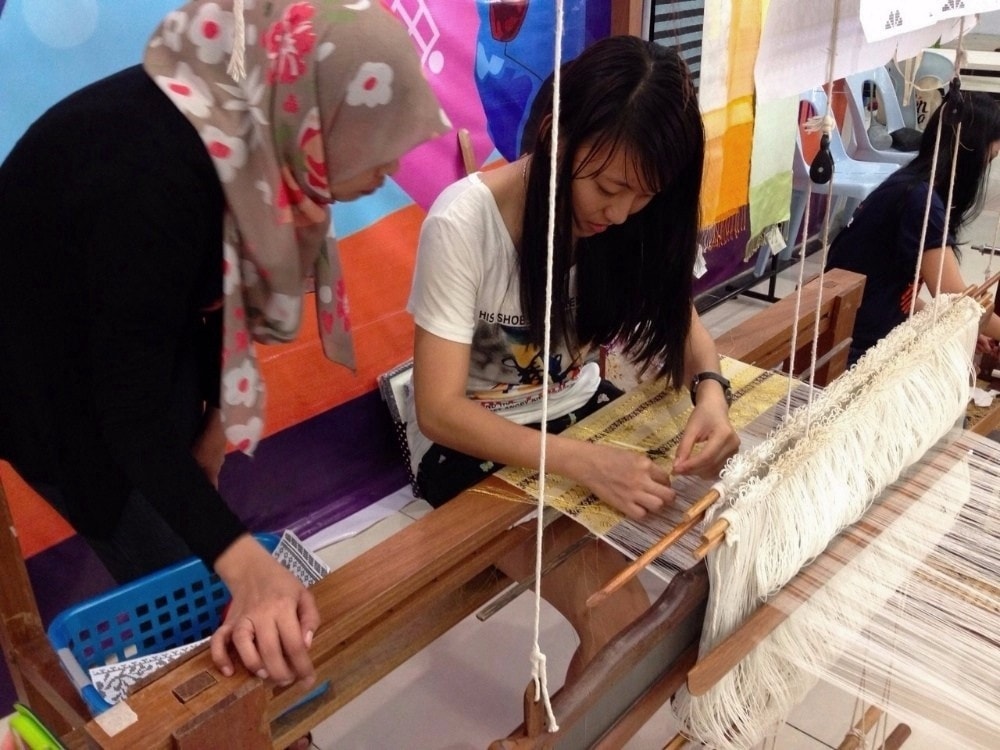 Generally, it would take at least 5 days to complete a 1 square metre songket fabric using silk and metallic threads. Some students may choose to extend their program to make a larger or more elaborate piece.
While the songket weavers of Tanoti are making waves in the fashion runway and fighting to keep the craft alive through innovative means, teaching others to handweave songket keeps them rooted to the age-old tradition. Perhaps as more people develop an appreciation for this intricate art of songket, both the old and new face of songket weaving can live to inspire the next era.
If you would like to learn how to weave songket while supporting Sarawakian artisans in Malaysia, you can join Tanoti's 5-day songket weaving experience program through LokaLocal.
---
"ExpatGo welcomes and encourages comments, input, and divergent opinions. However, we kindly request that you use suitable language in your comments, and refrain from any sort of personal attack, hate speech, or disparaging rhetoric. Comments not in line with this are subject to removal from the site. "
Comments