Did you know that apricots were originally found in China 4,000 years ago before being sent out to parts of Asia, Mediterranean, and the US? While there are different schools of thought on how the apricot made its way to the US, there's are no argument the taste of the apricot's deliciously sweet and juicy nectar perfectly complements Malaysia's tropical climate.
Commonly found on the shelves in local grocery stores and markets, apricot is enjoyed all over the world — whether it's dried, pureed, canned, as a jam, or the fruit as a whole. Although this stone fruit is available all year round, today has been deemed as Apricot Day in the US! Here are a few simple recipes for you to try out.
Apricot Slice
This is by far the simplest recipe and one of the best ways to enjoy apricot. With only three ingredients, you can also make this with your children. All you need are:
400 grams of dried apricots
180 grams of desiccated coconut
30 grams (or 2 tablespoons) of coconut oil.
To make this, put all the ingredients into a food processor for 2 to 3 minutes. To test if it is ready, try clumping a small amount and if it holds together, its ready.
Press the mixture into a tin with baking paper and refrigerate for 2 hours to firm up. To serve, cut into squares.
The best thing about this recipe is that it gives you room to get creative! Feel free to add in other fruits and nuts to suit your taste buds. For more ideas on how to spruce this up, check out Kidspot.
Apricot Lemon Iced Tea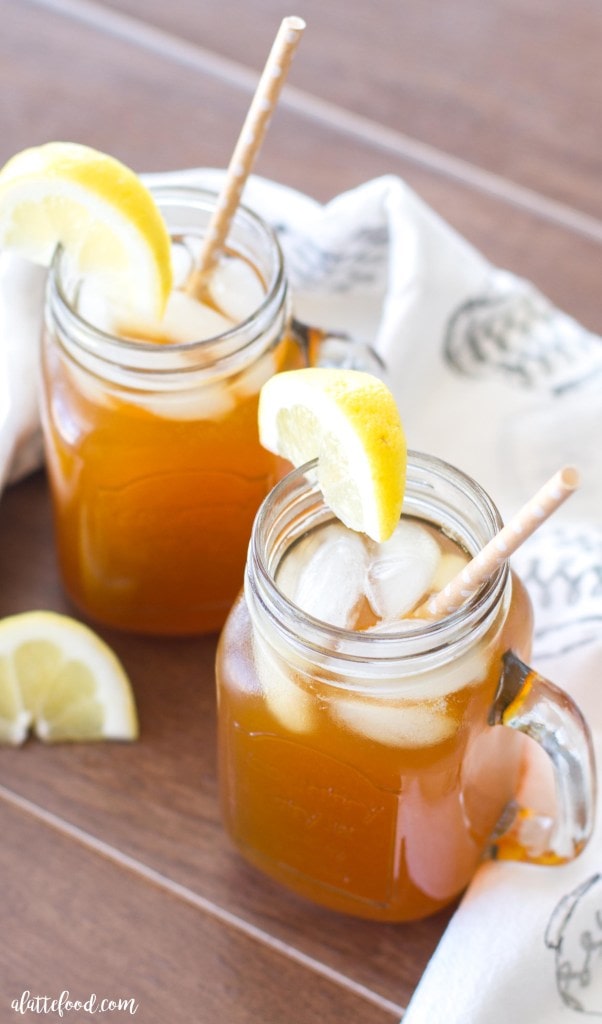 A delicious thirst quencher on a hot sunny day (which is most of the year here), this recipe only has 5 ingredients:
5 cups of water
5 tea bags
1 cup sugar
3/4 cup lemon juice, fresh
12 ounces apricot nectar
To make this, boil 2 cups of water and remove from heat to steep the teabags for about 10 to 12 minutes. Once it's ready, remove teabags and let cool.
Then you need to make a simple syrup by simply simmering together a cup of water and a cup of sugar over medium heat, making sure to stir consistently until the sugar has dissolved. Let this sit aside and cool for 10 minutes.
Finally, all the components are added to a pitcher:  the tea, simple syrup, lemon juice, nectar, and 2 cups of water. Leave it to chill in the fridge for 3 to 4 hours but if patience isn't your strong suit, then simply pour it over a glass of ice.
A Latte Food says not to be fooled by the simple ingredient list because the iced tea packs a punch!
Apricot Chicken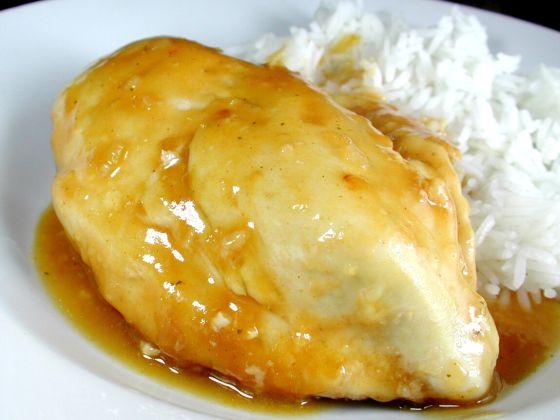 Looking for something savory instead? Give the apricot chicken a go and the best part is, it only has 4 ingredients! For this recipe, you'll need:
400ml of apricot nectar
4 chicken breast fillets
A 2 ounce pack of French onion soup mix
Half cup of flour
Start off by preheating your oven to 180C. Then, lightly coat the chicken fillets with flour and set aside.
Mix the French onion soup mix with the apricot nectar and pour into a casserole dish. Place the chicken fillets into the dish, making sure to turn them over to coat both sides with the nectar and soup mix.
Place into oven and bake around 35 to 45 minutes, and you're done!
Genius Kitchen suggests serving this with a side of rice and steamed vegetables but feel free to add on whatever side dishes you enjoy.
Apricot Coconut Scones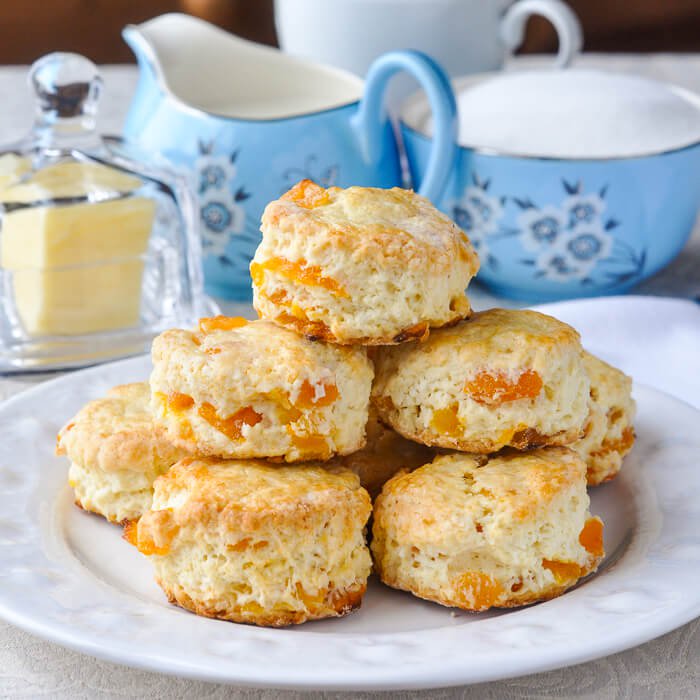 This brunch and teatime treat is pretty much an adapted recipe of a basic scone recipe and would take up to 30 minutes to complete, including prep time. If you don't have a go-to scone recipe, the ingredients for this are:
1 2/3 cups of all purpose flour
2 1/2 teaspoon of baking powder
3 tablespoons of white sugar
A pinch of table salt
3 tablespoons of butter
Half cup of milk
Half a teaspoon of vanilla extract (optional)
An egg
1/3 cup of shreaded coconut
3/4 cup of chopped dried apricots
Oven needs to be preheated at 400F (approximately 204C)
Manually or using a food processor, mox together the flour, baking powder, sugar, and salt. Then, add in the butter and transfer to a larger bowl. Add in coconut and apricots.
The milk, egg and vanilla extract then need to be mixed and added to the dry ingredients. Make sure to stir quickly once this is done until a sticky dough forms. Be careful not to over work the dough.
Roll out dough onto a floured work surface and roll it out to 3/4 of an inch thick before cutting round shapes. You can use a biscuit cutter. Place it on a tray and bake for 12 to 15 minutes.
For full instructions, check out Rock Recipes.
Feel like trying something a little more challenging in the kitchen? Then check out the recipes below instead.
Apricot Dumplings
Apricot DumplingsFULL RECIPE: http://bzfd.it/2cJgYPc

Posted by Tasty on 11hb September 2016
For the dumpling, you'll need 6 ingredients:
4 potatoes (boiled and grated)
1 egg, 5 apricots (halved and pitted)
1 cup flour
2 tablespoons of butter (room temperature)
5 teaspoons sugar
For the crumble:
1/2 cup of butter
1/2 cup of sugar
A teaspoon of cinnamon
1 cup of bread crumbs
A teaspoon of powdered sugar
Mix together the egg and butter in a bowl. Add a pinch of salt along with the potatoes and flour, and knead pastry until smooth.
Flour the work surface and knead pastry into a thick sausage, and then cut it into 5 pieces. Then, roll out each piece to a quarter of an inch thick.
Place half an apricot slice on the pastry and sprinkle on some sugar. Add the other apricot half on top and seal the dumpling. The dumplings are cooked in slightly boiling water for 10 minutes.
To make the crumble, add butter, sugar and cinnamon in a pan and once the butter is dark coloured, add breadcrumbs and mix until golden brown.
Finally, coat the dumplings with the crumble and voila! The dumpling is best enjoyed hot but feel free to add a scoop of ice cream if you like!
Apricot Almond Cake with Rosewater and Cardamom
This cake is one for the gluten and dairy intolerant people out there! Nigella explains it pretty simply in her video and barely any work is done because it can be mixed up in a food processor. The ingredients you need are:
150 grams of dried apricots
250 millilitres of cold water
2 cardamom pods (cracked)
200 grams of ground almonds
50 grams of fine polenta (not instant)
1 teaspoon of baking powder
150 grams of caster sugar
6 large eggs
2 teaspoons of lemon juice
1 teaspoon of rosewater
There's something for everyone here so be sure to give it a go! Which one is your favourite?



" ExpatGo welcomes and encourages comments, input, and divergent opinions. However, we kindly request that you use suitable language in your comments, and refrain from any sort of personal attack, hate speech, or disparaging rhetoric. Comments not in line with this are subject to removal from the site. "



Comments