March into the month with a rather fun-filled line up of activities and exhibitions.
1. 15th New Talent Exhibition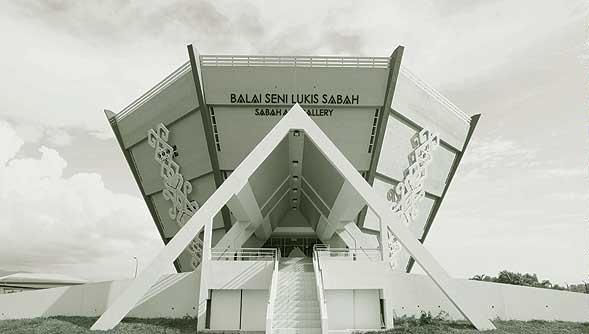 There will be an exhibition at the Sabah Art Gallery featuring creative works by new talents discovered or introduced to the gallery. This is an annual show introducing fresh new works by new comers to the gallery with the objective of encouraging and promoting talented individuals to be actively involved in the creation and appreciation of the visual arts in the state. For more information, please call +6088268478.
Date: January 18 – April 4
Venue: Sabah Art Gallery
Website: https://www.sabahartgallery.com/events/exhibitions/ameran-bakat-bakat-baharu-ke-15-2018.html
2. TEG Wine Dinner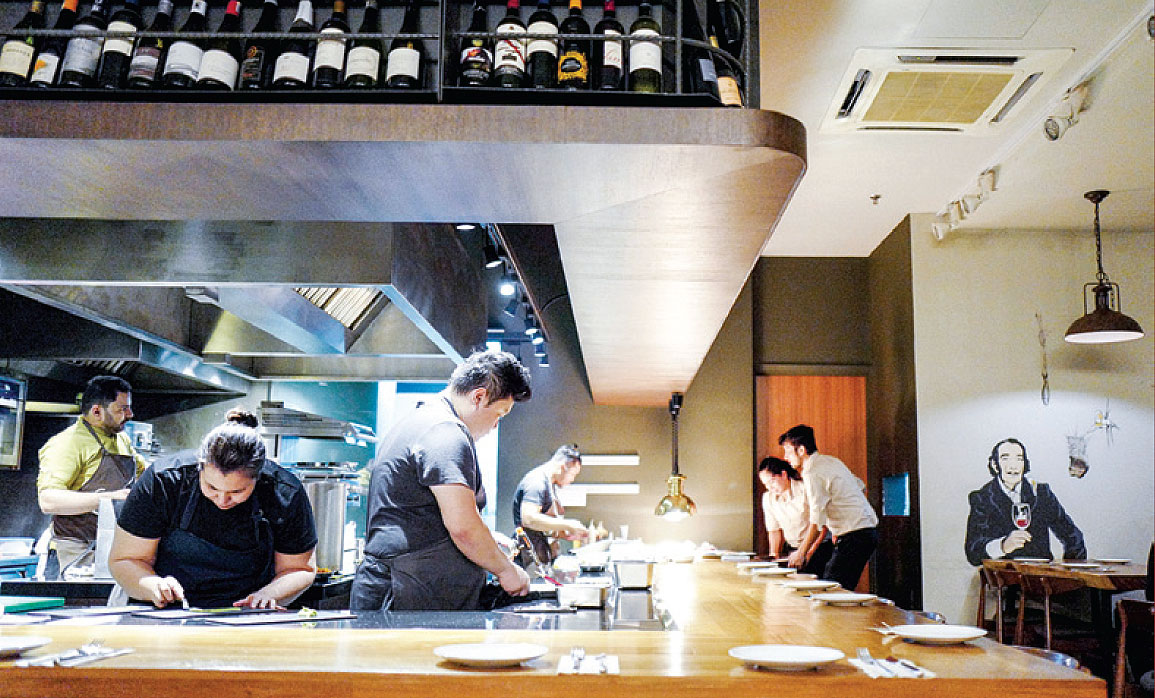 Deuce Dining & Bar at Publika Shopping Centre is a casual yet sophisticated Modern European restaurant. It has a warm and inviting ambience with a great outdoor space. The gastronomical cuisine infuses Asian and European flavours. It's a great place to wind down and relax after a long day, with some delicious food and carefully chosen wines to pair.
Date: Wednesday, 21 March
Venue: Deuce Dining & Bar, Publika
Website: http://www.tegmedia.my/wine-dinner-registration/
3. Afternoon Tea with British High Commission Consular Team

Are you a British expat living in Penang? The British High Commission of Kuala Lumpur would like to invite you to join the consular team for afternoon tea!
There will be an introduction to the consular team and a presentation by Datin Sharifah Ikhlas on the Malaysia My Second Home (MM2H) programme. Services available to British nationals in Malaysia will also be made known.
To RSVP, email [email protected] 
Date: March 20 @ 2:30 pm – 5:30 pm
Venue: Eastern and Oriental Hotel, Penang
Website: https://www.facebook.com/bhckl/
4. TFA Carnival 2018 by The Temple of Fine Arts
Mark your calendar for a fun-filled funfair with a wide selection of pure vegetarian street food, games, challenges, activities, music, dance, House of Horrors, and much more which will keep the family entertained the whole weekend. There will also be a Charity Sale event of pre-loved quality books, clothing, IT Gadgets, handbags, bicycles and more for you to get a great bargain. TFA Carnival 2018 is organised in aid of the Cultural and Charitable activities of The Temple of Fine Arts Malaysia. Come and be part of the TFA Carnival 2018 and have a fun family day out. Coupons Strips are available at RM25 per strip. You can purchase these online at billplz.com/tfacarnival2018.
Date: March 17 – March 18
Venue: The Temple of Fine Arts, Brickfields, KL
Website: https://www.facebook.com/events/211456152745278/
5. Taman Negara Bird Count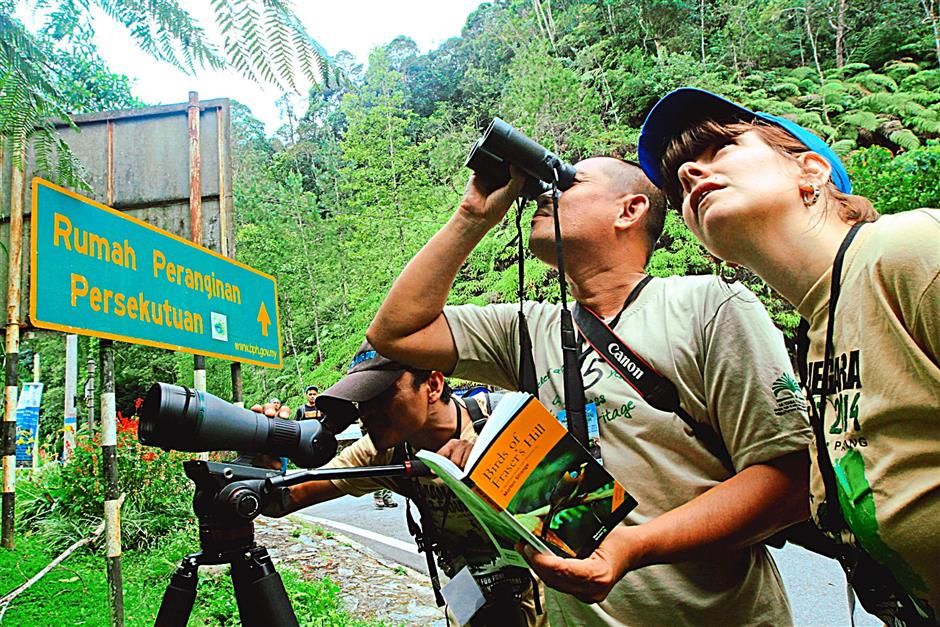 An event to spot and count the various bird species that inhabit Malaysia's premier National Park, Taman Negara, Pahang. Participants will be able to observe rarely seen birds and learn about their habitat. Immerse yourself in an experience like no other – against a backdrop of a serene village setting and the everyday lives of paddy farmers. For more information, please e-mail [email protected] or visit pahangtourism.org.my.
Date: March 16 – March 18
Venue: Taman Negara Pahang
Website: http://www.tamannegara.asia/
6. MATTA Fair
Those looking for affordable vacations in 2018 are in luck, as the MATTA Fair will once again be held at the Putra World Trade Centre in March. Visitors would have additional choices in travel packages as there will be at least 10,403 booths. Accommodating more exhibitors will benefit consumers as participants will be able to get more amazing travel packages and deals.
Being the most popular travel fair in the country, this three day travel fair will attract over 100,000 people from all walks of life so you should probably go there early to avoid the large crowds and it's best to visit on the first day of the travel fair to get the best out of the fair. For more information, log on to matta.org.my.
Date: March 16 – March 18
Venue: Putra World Trade Centre (PWTC)
Website: https://www.pwtc.com.my/
7. The Mingle KL
The Mingle is a two hour social event with beer and finger food held at a different restaurant-bar in Klang Valley every month. It's a great place to hang out with friends and meet new people. Both Malaysians and Expats are encouraged to join.
Expat Mingles with a view are always a good time; unwind in style while catching up with old friends and making new ones at the next Expat Mingle.
Date: March 15 @ 7:00 pm – 9:00 pm
Venue: Souled OUT TTDI
Website: http://www.tegmedia.my/
8. Spiritual Music Night 2018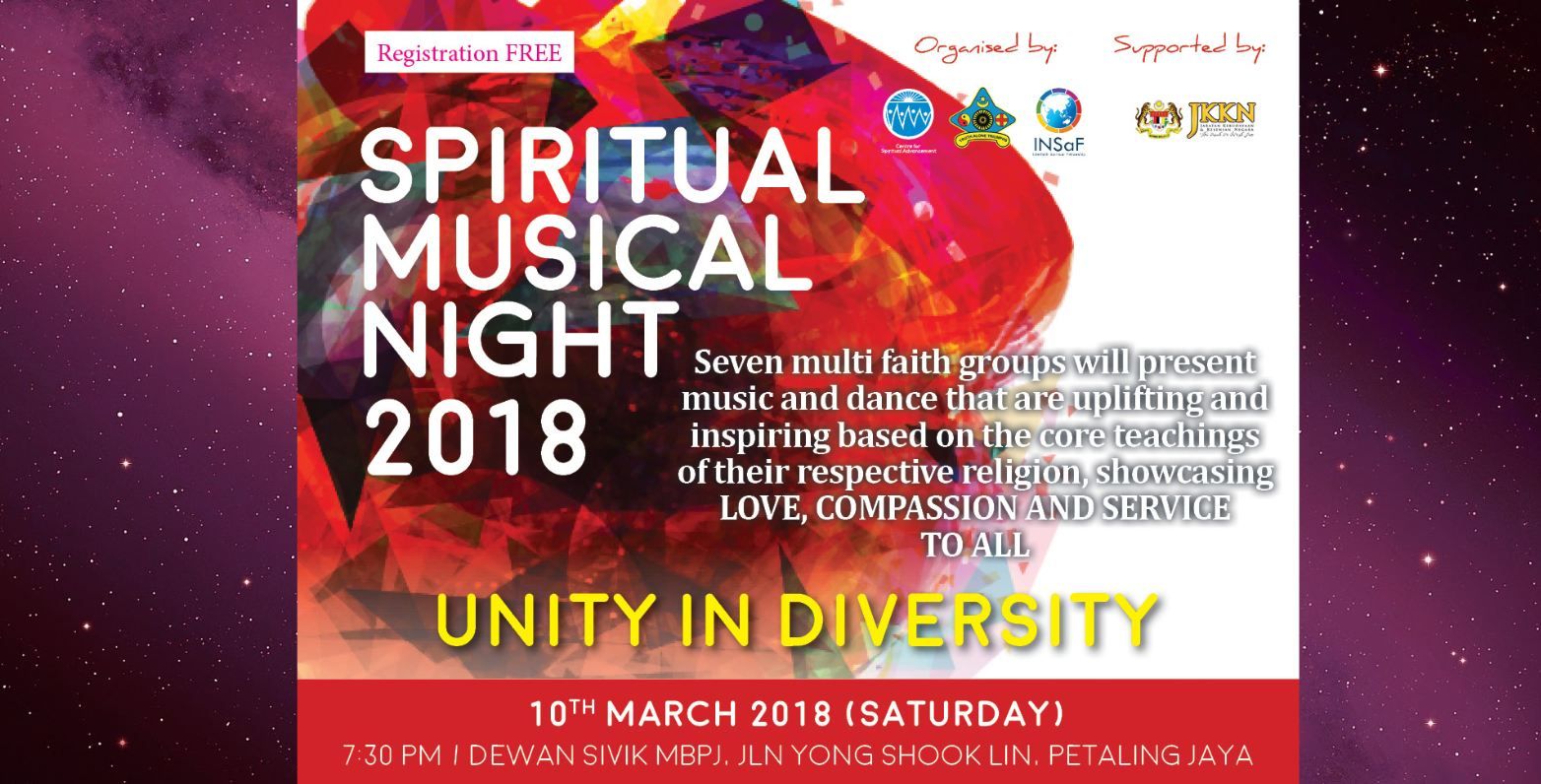 After successfully organizing the Spiritual Music Night 2016, the Center For Spiritual Advancement (CSA) of the Pure Life Society proudly presents Spiritual Music Night 2018 at the Civic Centre Auditorium in Petaling Jaya. Once again various spiritual groups unite to bring you a mesmerizing musical event that will touch your heart. Seven multi faith groups will present music and dance that are uplifting and inspiring based on the core teachings of their respective religion, showcasing love, compassion and service to all. For more information, please visit https://www.facebook.com/purelifesociety/.
Date: March 10
Venue: PJ Civic Hall
Website: http://etempahan.mbpj.gov.my/eTempahan/public/locationInfo.htm?type=of&cat=dewan&fid=1
9. Kota Kinabalu Jazz Festival
Kota Kinabalu Jazz Festival (KKJF) is an annual fund raising jazz extravaganza jointly organized by the Rotary Club of Kota Kinabalu (RCKK) and the Society of Performing Arts Kota Kinabalu Sabah (SPArKS). Staged in the picturesque Nature Resort City of Kota Kinabalu, Sabah, the jazz festival brings together a musical melting pot of talents from around the world. The KK Jazz Fest presents a ground breaking experience as it draws a star studded line up of local, national and international artists. The festival promotes jazz as a popular music genre in Kota Kinabalu and gives local talents the opportunity to gain international exposure. For more information, log on to kkjazzfest.com.
Date: March 9 – March 10
Venue: Sutera Harbour Resort, Kota Kinabalu, Sabah
Website: http://www.suteraharbour.com/
10. The Micasa KL Fun Touch 2018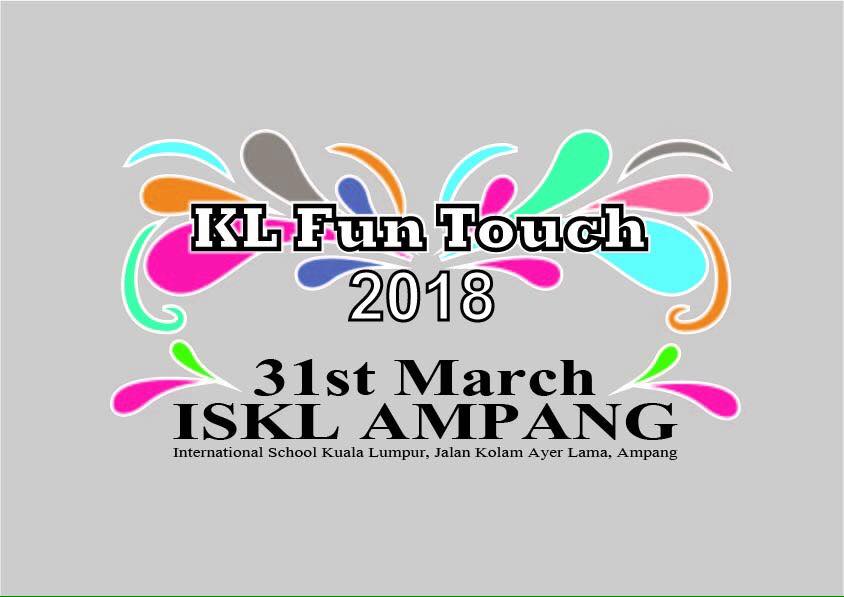 Following the phenomenal success of the inaugural tournament held last year, KL Touch brings you the 3rd KL Fun Touch tournament! Taking place on 31st March at ISKL Ampang, the tournament will be held from 2pm to 8pm, and is open to all. We have something for everyone with 2 competitive categories, namely:
1. Open mixed (which must have 2 players above 35 years of age)
2. Ladies open
Each category is limited to 8 teams, with a maximum of 14 players per team. This year's tournament is made possible through the generous sponsorship of Micasa All Suites Hotel. FIT Malaysia will be leading the technical team for the tournament.
The tournament is open to all to watch, so come along and join the fun! Tournament fee is RM250 for affiliate club registration & RM600 for Social Clubs. The deadline is March 21, 2018. Click here to register. We hope to see you there!
Date: March 31 @ 2:00 pm – 8:00 pm
Venue: International School of Kuala Lumpur
Website: https://pjkltouch.wixsite.com/website
Comments